Layered Thin Bang For Shoulder Length Wavy Bob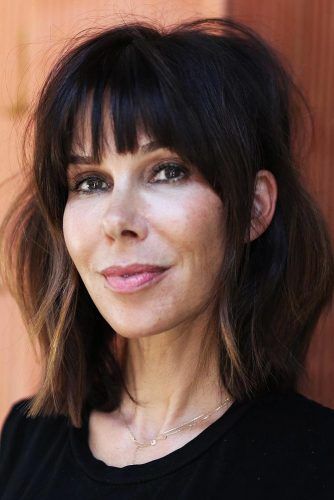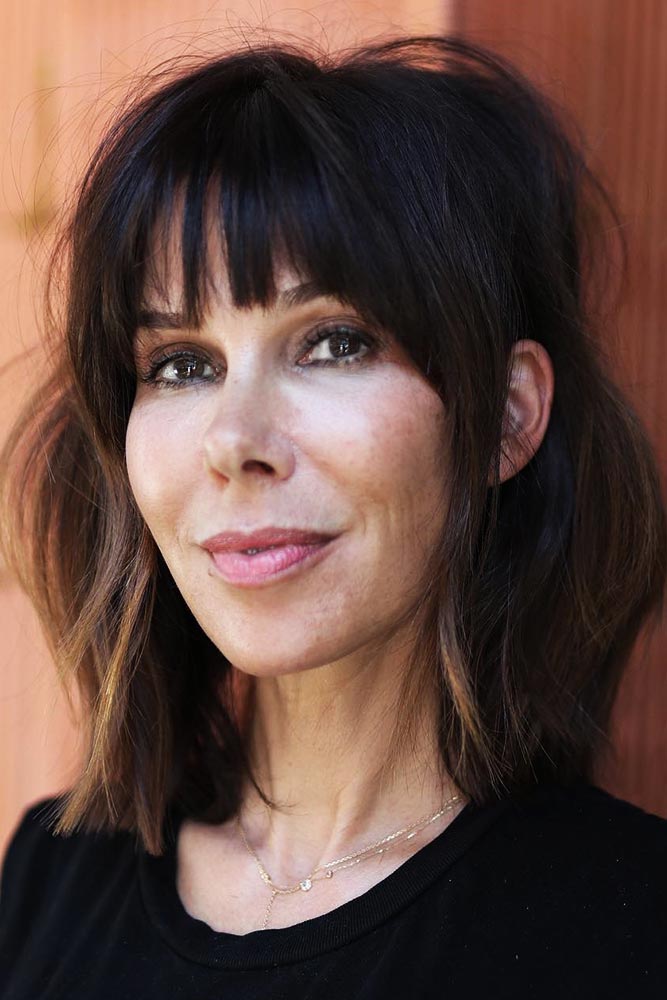 If you want to focus on the fullness of your mane, thin bangs are the first thing to consider. Sounds a bit confusing? Well, you just need to create a contrast that will put the heavy portion of your hair in the spotlight. This shoulder-length bob nicely showcases how it works: a layered fringe falls softly on the forehead yet without overlapping the brows. And, of course, it makes the rest of the hair appear thicker.
Source: salsalhair via Instagram

Inverted Bob With Layered Bang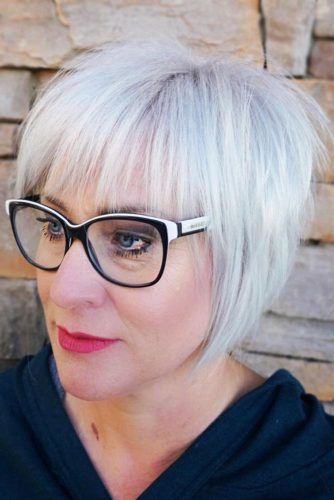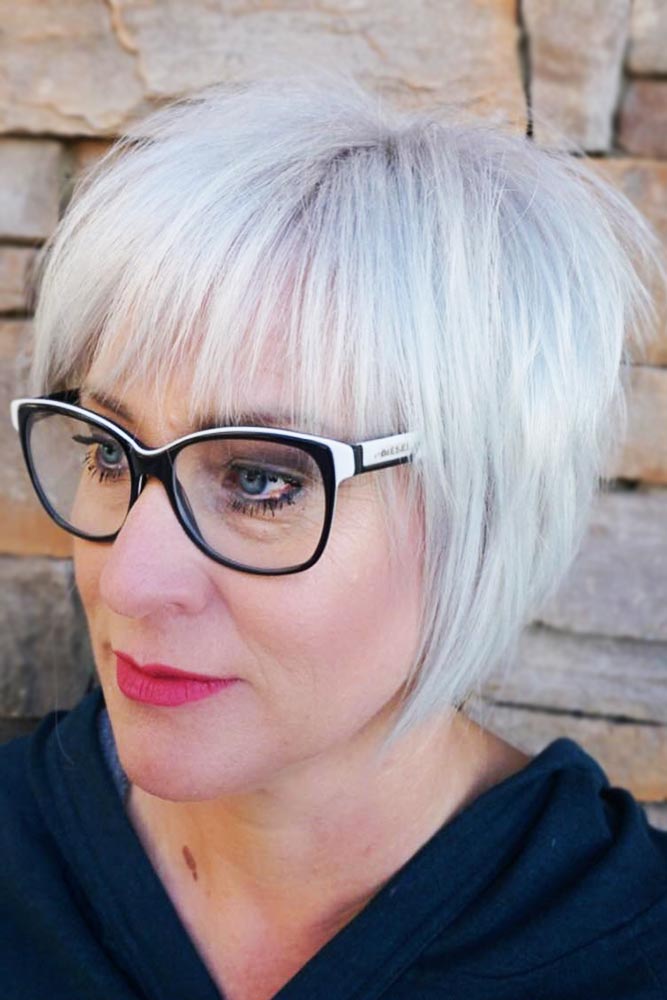 Inverted bang hairstyles for older women are nothing but the awesome combo of stylishness and practicality. It's very comfy to wear and easy to style. As for the stylish side, it gives a very modern and refined look to all who go for it. Isn't that the way you want to look? Bangs will be a good match for your inverted bob. And if you get layers, your life will turn into space of eternal compliments.
Long Angled Bob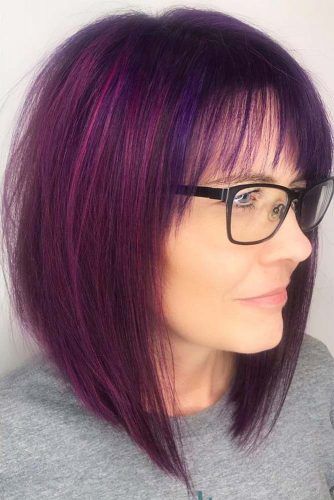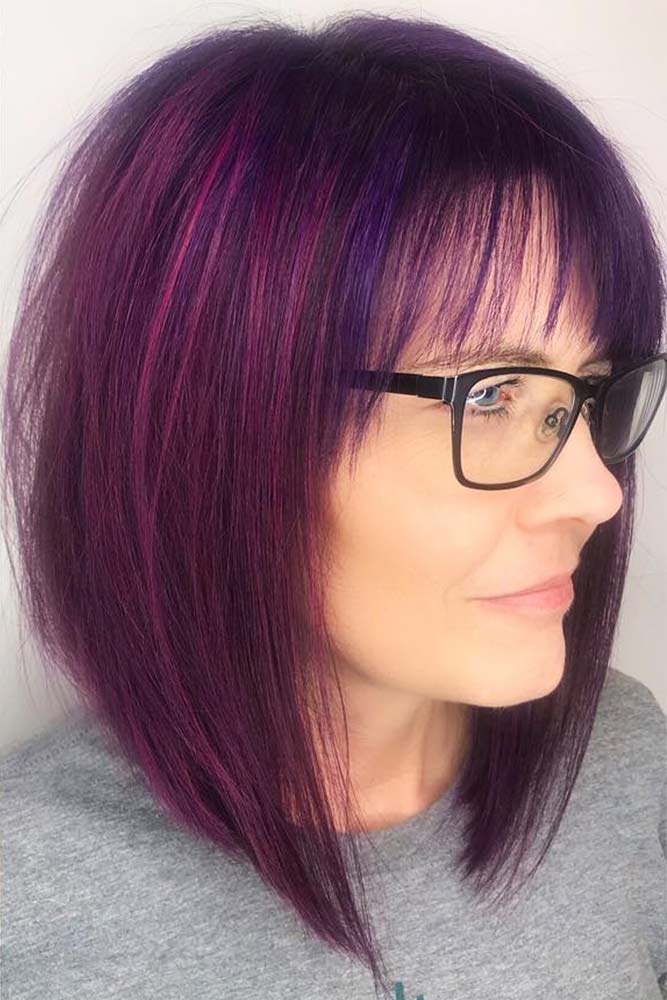 This angled bob is designed for ladies who love edginess. Whether you have a round face and want to add some angles to its silhouette or you have very pointed facial features and would like to enhance them, this idea will work perfectly. To finish the accentuating and attention-grabbing look, don't forget about a hint of bangs. It just always makes things better!
We hope that these bang hairstyles for older women have proven that age is just a number! A number to be proud of. We want you always to look gorgeous, no matter how old you are, and these ideas will help you to make it real.
Main photo by Iconaccidental