Hair dryer seems to be one of the essential styling tools of modern women. Even though quite a lot of ladies prefer to stay away from heating tools which, as they think, cause damage to their hair, this item is still a crucial part of million women's styling routine.
ADVERTISEMENT ‧ CONTINUE READING BELOW
And this fact, in its turn, makes us raise some questions: How good are hair dryers nowadays? Are they still so harmful to our hair? Are there some tools that can eliminate the irritating frizz and damage? Let's discover it all today and try to find the answers together.
In this post, we've collected the most recommended blow dryers that can change your hair life and styling routine for the better. There's a tool for any needs and any hair types: read these little reviews to see how to choose and where to buy a new helping hand for your flawless styling.
*We may earn money from affiliate links on this page. Please check out our disclosure policy for more details.
Revlon 1875W Volumizing Hair Dryer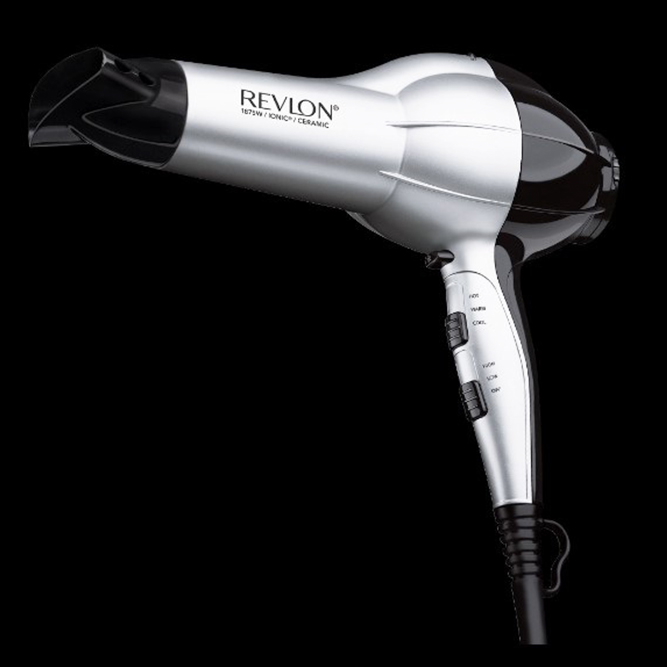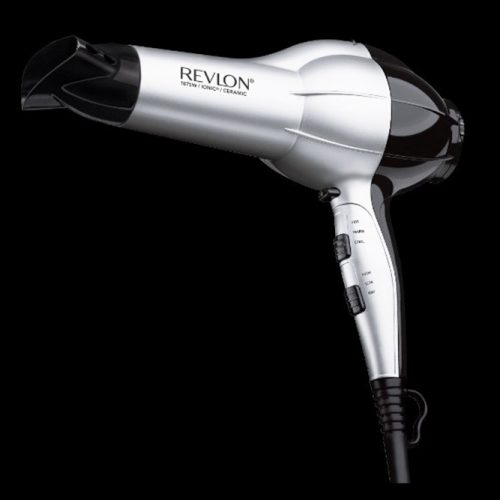 Revlon styling tools are known for offering good value for money. This product is not only wallet-friendly but also gives a lot of advantages to your styling time. First of all, there's an ion switch that releases negative ions, giving a smoother and volumizing effect to your hair. Plus, a volumizing diffuser is included. As for its pleasing features, it has two heat/ speed settings and a cool shot button which will keep your hair healthy and well-polished. The ceramic coating will keep you away from freeze and reduce damage, especially when the cool shot mode is used.
Check on Amazon
Source: revlonhairtools
ADVERTISEMENT ‧ CONTINUE READING BELOW
ProVersa JHD63 Turbo Hair Dryer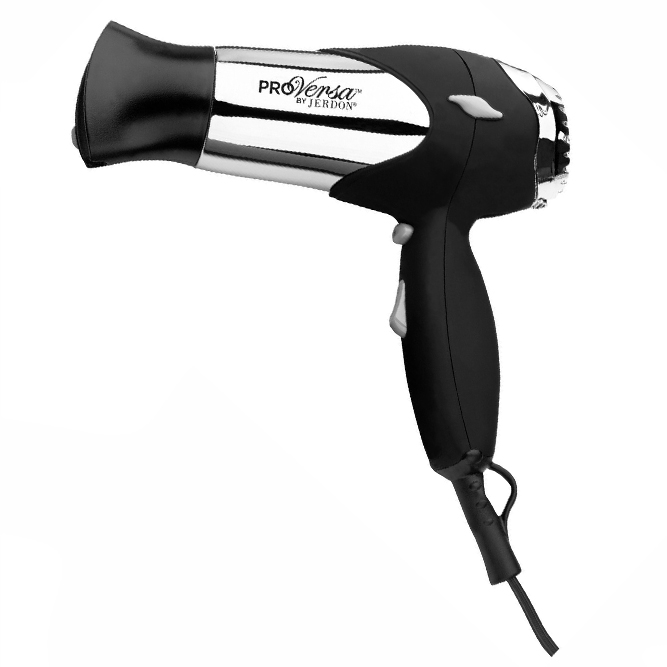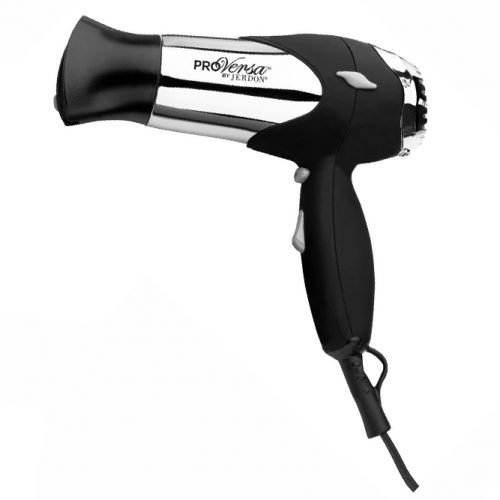 This is also quite an affordable and multifunctional hair dryer. Though this item isn't meant for professional use, its flexible features will allow you to get many different hairstyles. One of the main advantages: it dries your hair in minutes. As well as the previous one, it has two speed and two heat settings, which are enough for home styling versatility. Girls with curly hair shouldn't pass it by as it includes a powerful cool shot feature that can set your curls.
Check on Amazon
Source: jerdonstyle
Harry Josh Pro Dryer 2000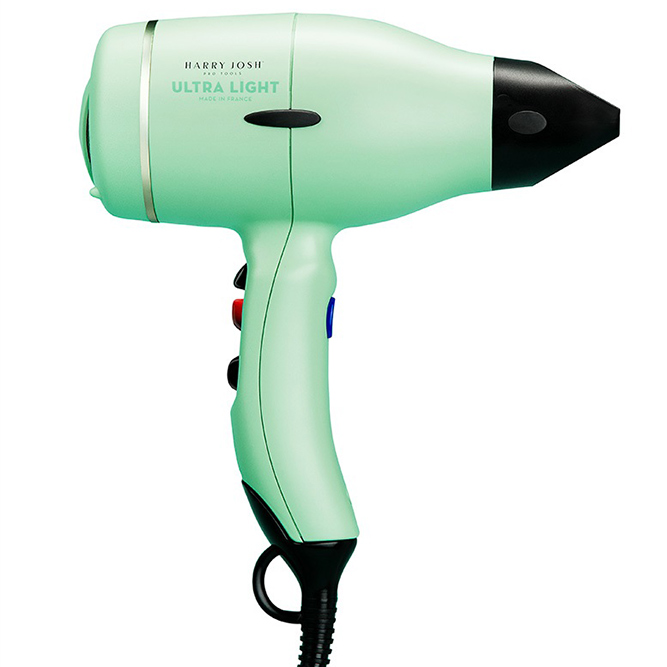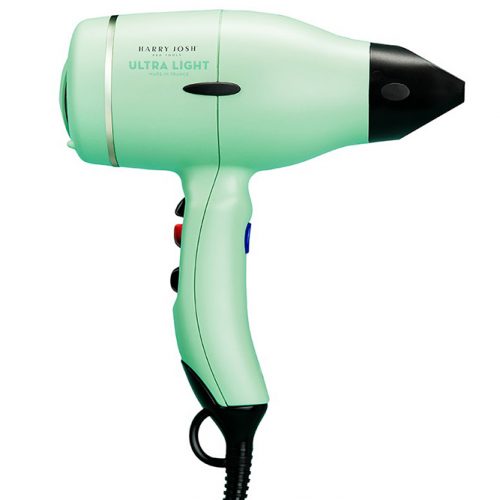 Every lady knows that Harry Josh is one of the prominent modern hairstylists who perfectly deals with women's cuts and styles. Created and designed according to his knowledge of women's needs, this item has become probably the most iconic one. It's lightweight, ergonomic, and versatile for any hair texture. Despite the multiple heat and speed settings, this dryer works with lower noise.
Check on Amazon
Source: harryjosh
ADVERTISEMENT ‧ CONTINUE READING BELOW
BIO IONIC Powerdiva Pro Style Dryer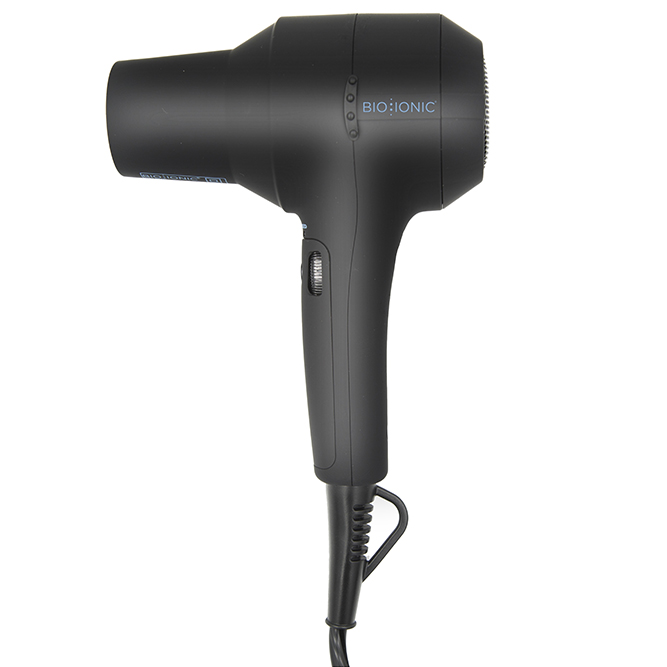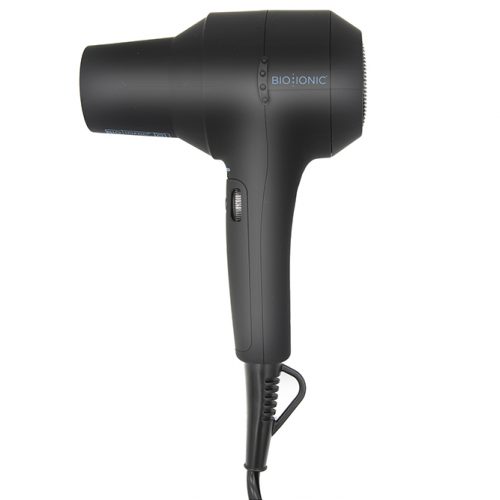 This tiny little dryer isn't that subtle once you turn it on. Comparing to its size, it blows surprisingly powerful and healthy, as it's provided with ionic technology which also makes your hair silkier and shinier. If one sets it to the highest speed, the dial temperature control won't let it overheat, while natural volcanic minerals will infuse the micro hydration. Two straightening attachments are included, and they will work well for any hair type, except for curly textures.
Check on Amazon
Source: bioionic
Revlon 1875W Infrared Hair Dryer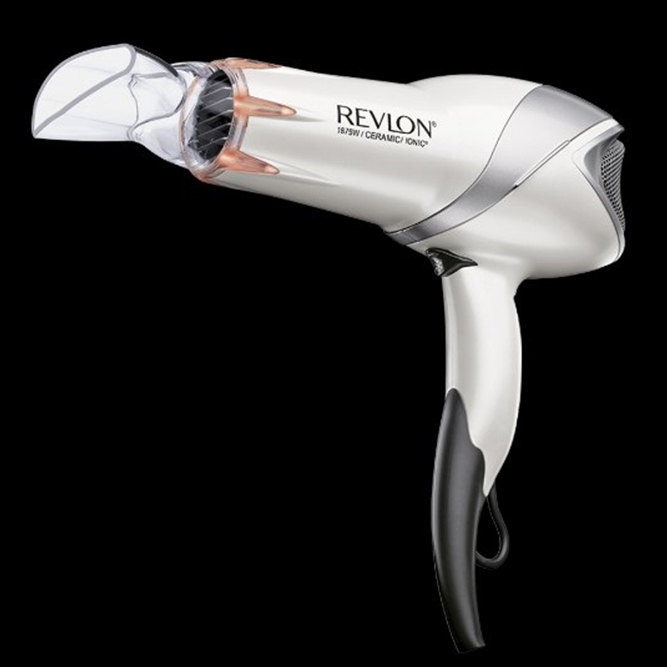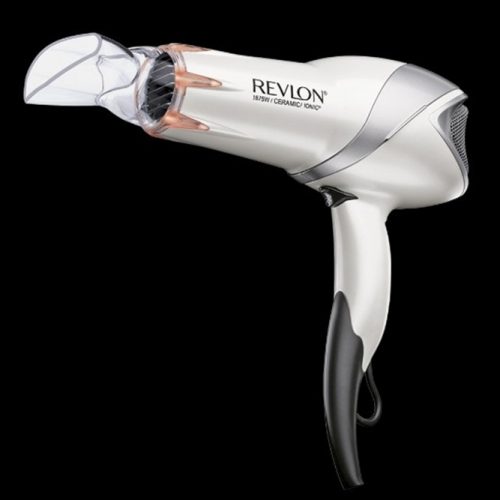 With such a tool, smooth and shiny blowouts are guaranteed. Besides its nice price, it offers you quite a lot of features to play around with: the infrared heat technology keeps your hair well-moisturized and shiny, preventing over-drying; three levels of ceramic coating reduce the damage; two heat and speed settings, cool shot button, and two styling attachments let you experiment. It just has everything you need for a customized hairstyle!
Check on Amazon
Source: revlonhairtools
ADVERTISEMENT ‧ CONTINUE READING BELOW
Remington Pro Hair Dryer With Pearl Ceramic Technology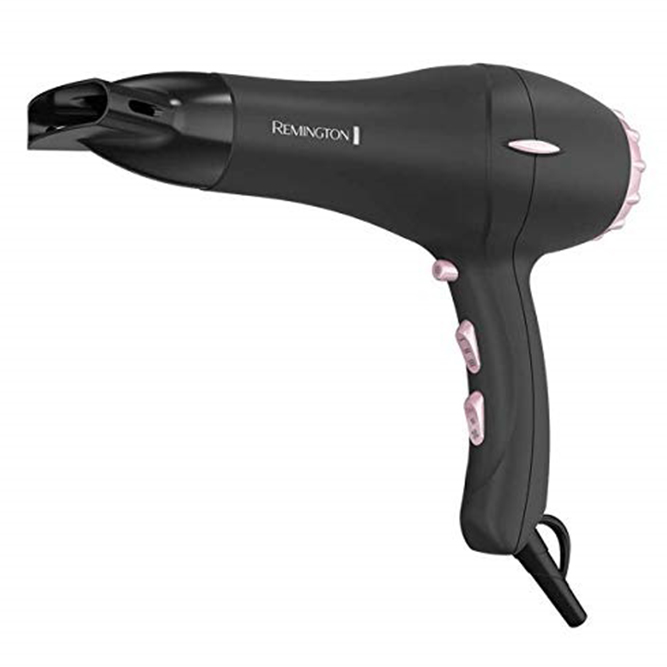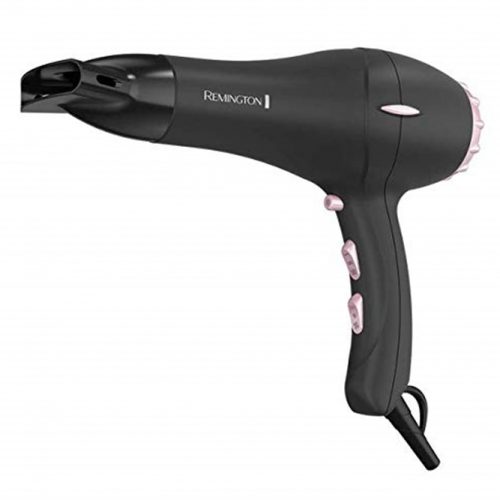 This ceramic dryer is meant to remove frizz from your life. Due to the pearl ceramic grill, it eliminates the frizz and gives an effortless, smooth effect. Hushed tone, two additional styling attachments, such as diffuser for texture and narrow concentrator for easier styling, three heats, and two speeds options rolled into one. Of course, it also emits ions for the therapeutic benefit of your hair.
Check on Amazon
Source: remingtonproducts
Karmin Salon Series Ionic Ultralight Hair Dryer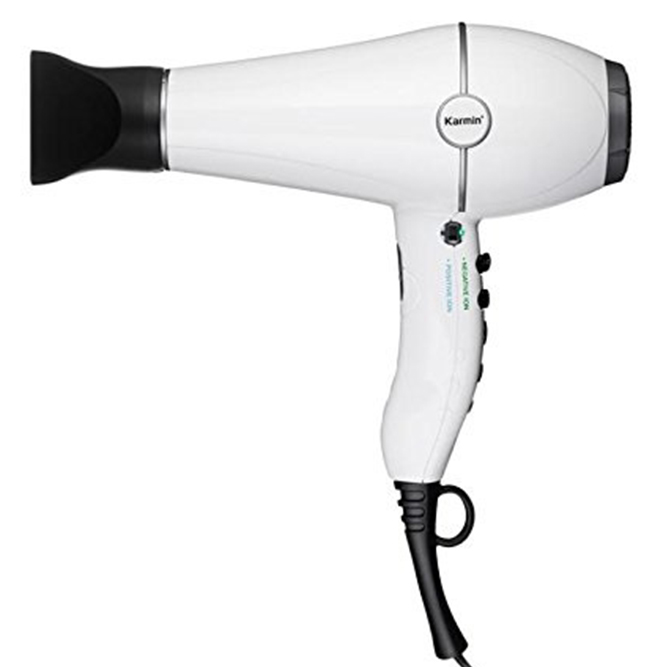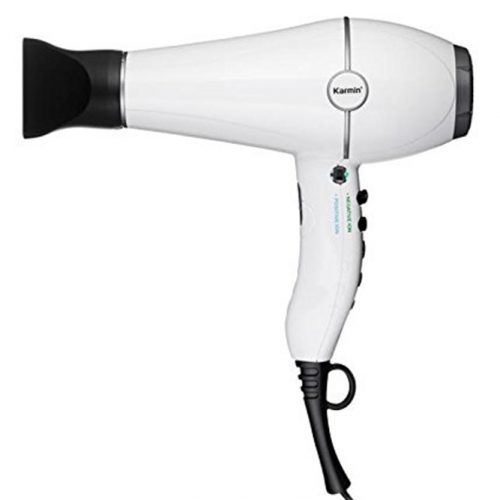 Tiny, yet daring hair dryer! This little thing, which less than a pound, will greatly surprise its users. No discomfort when using, no wrist or hand fatigue: it's weightless. But powerful! Ion generator to keep your dry hair polished, three heat and two speed settings for styling flexibility, the ceramically coated nozzle that provides the infrared heat, and two attachments that can substitute curling or flat iron.
Check on Amazon
Source: karminhairtools
RUSK Engineering Speed Professional Dryer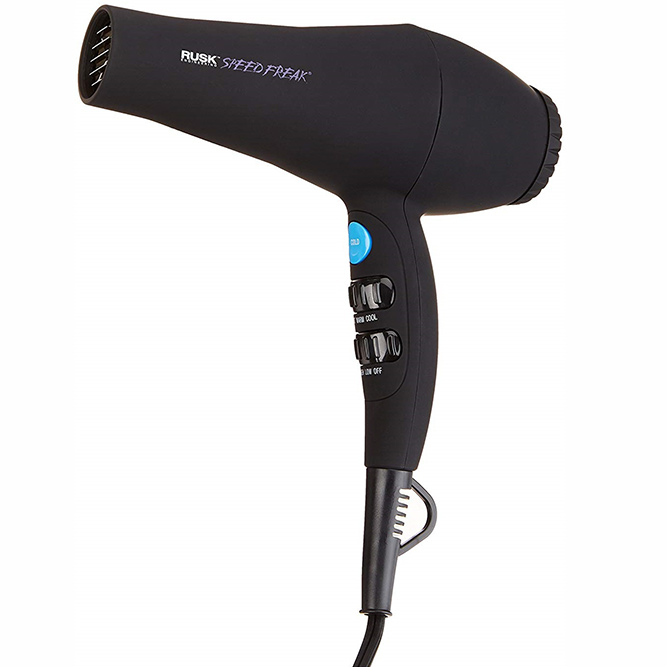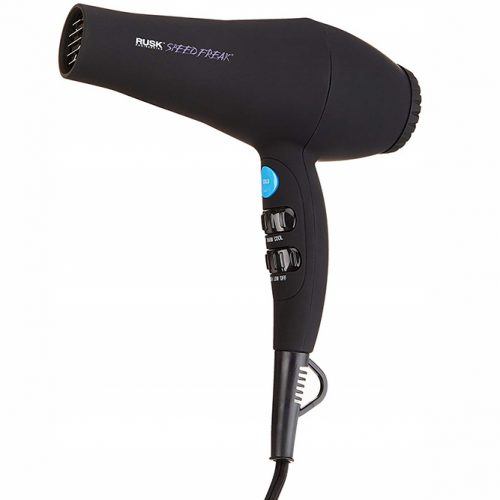 The manufacturer of this professional blow dryer says to give it a try to get to know the speed of light. This product is one of the most requested and purchased hair dryers that reduce the dry time. It's suitable for any hair texture, as, besides the use of far-infrared heat and natural ions for faster drying, its styling attachments are flexible for creating any hairstyle you want: from sleek locks to bouncy curls.
Check on Amazon
Source: rusk1
ADVERTISEMENT ‧ CONTINUE READING BELOW
Conair 1600 Watt Compact Hair Dryer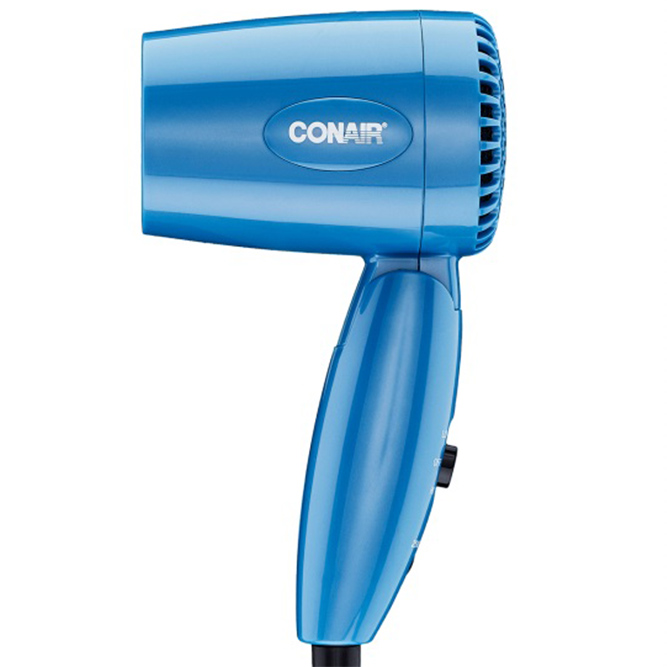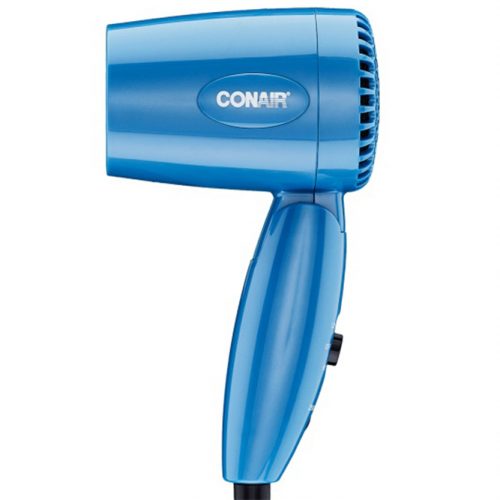 Ladies who like to travel will like this little styler. It's less flexible than the previous items, and its main aim is mobility. This compact hair dryer is designed to take it wherever you go: small and compact folding handle requires minimum space for storage. Dual voltage and two heat/speed settings make it absolutely a complete blow-drying tool for traveling. But keep in mind that it's not that powerful (1600 watt), which might be a problem for coarse hair.
Check on Amazon
Source: conair
1875-Watt Tourmaline Ceramic Styler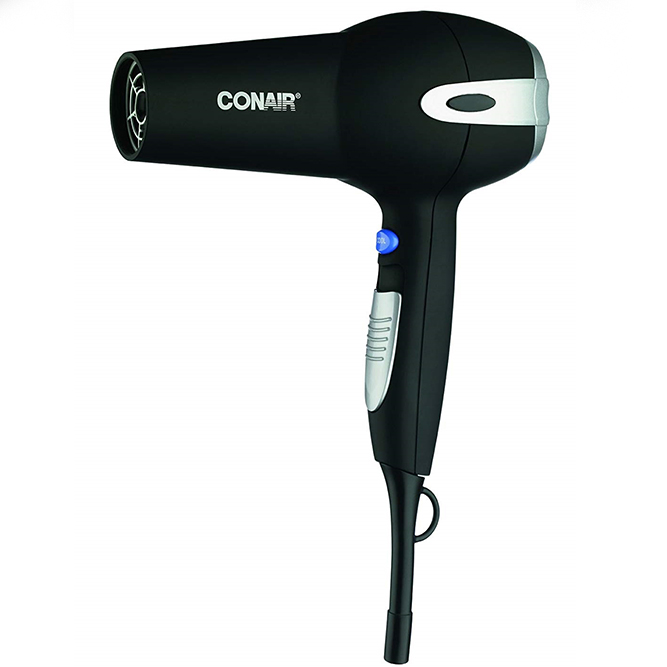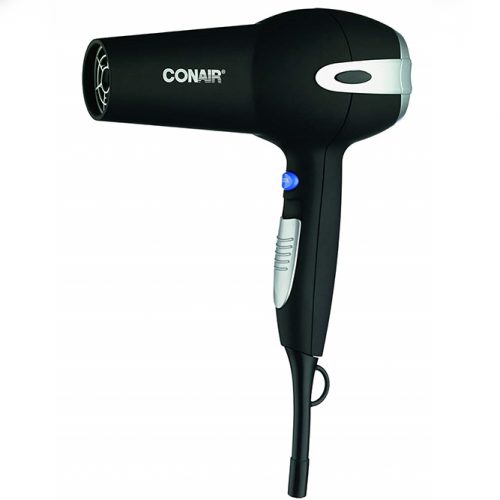 This ceramic styler is one of the most reasonably priced and qualitative styling products. As well as many similar items, it will please your hair with tourmaline ceramic technology that prevents heat damage and the ionic controller that gives a frizzless shiny look. Unlike many other products for the same price, it has a DC motor which helps your hair to dry faster. Cool shot locks, three heat/ two speed settings, and styling attachments are the features that make this item suitable for any hair type.
Check on Amazon
Source: conair
Pro Beauty Tools Stylist Recommended 1875W Lightweight Hair Dryer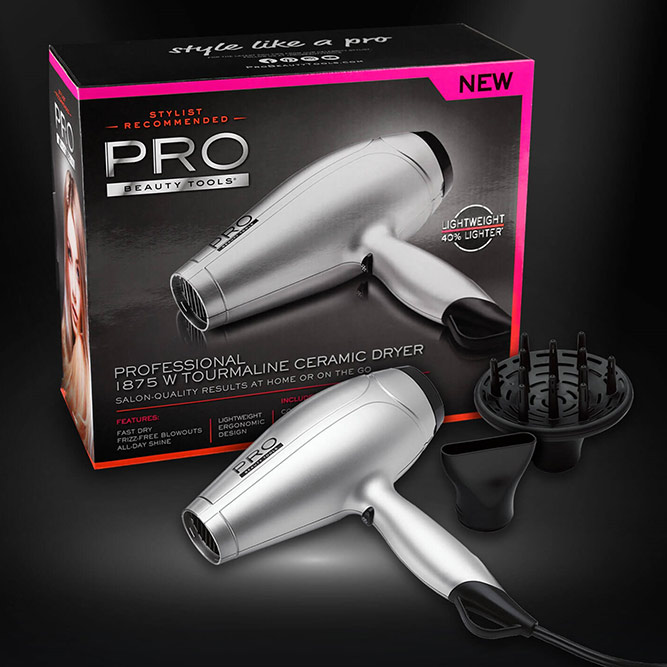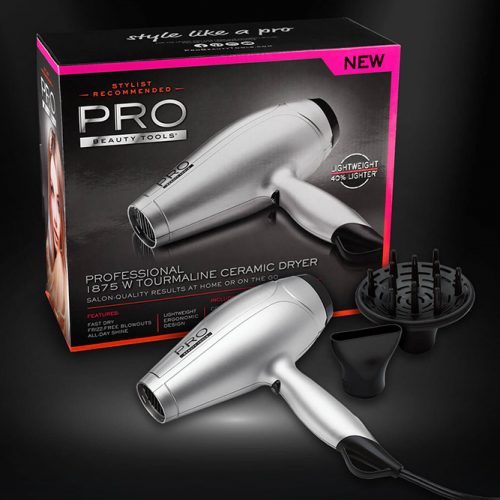 Minimalistic design, all the essential features, and affordable price are three characteristics of this hair dryer. It's pretty sleek and ergonomic, so you can easily take it for travel. But this time you will style your hair like a pro. Customizing styling pro tools, flexible heat and speed settings, and frizz control: who could ask for more?
Check on Amazon
Source: probeautytools
ADVERTISEMENT ‧ CONTINUE READING BELOW
Magnifeko 1875W Professional Hair Dryer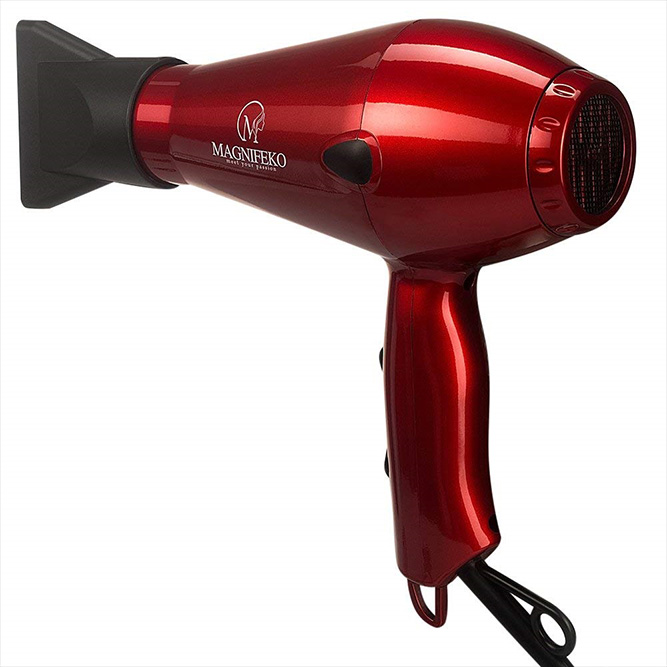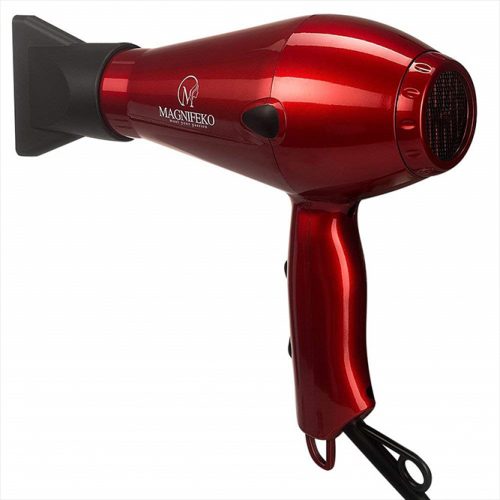 Those who think that professional styling tools are unbearably expensive should check out this lovely item. The stylish design isn't the only thing that makes it suitable for salon use: it's powerful, protective, frizzless and customizing. Unlike the usual hair dryers, it not only has two speed settings and three heat modes but also has one cold air position for styling versatility.
Check on Amazon
Source: magnifeko
Revlon 1875W Quick Dry Lightweight Hair Dryer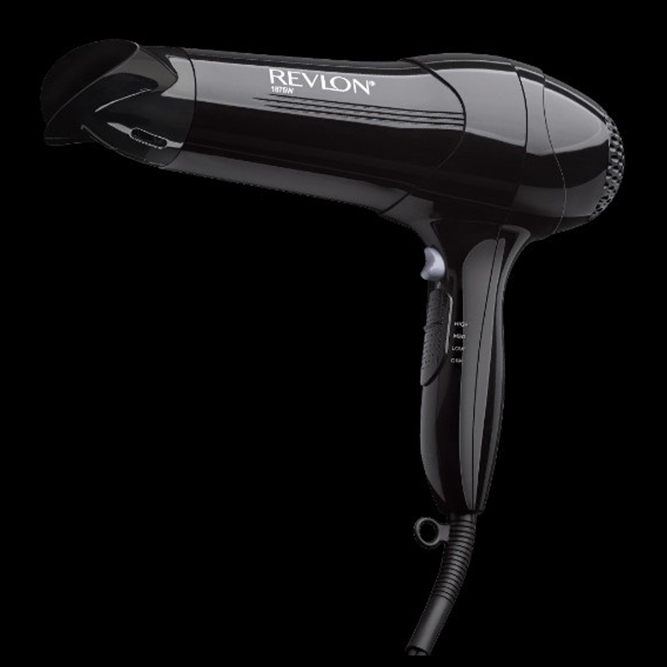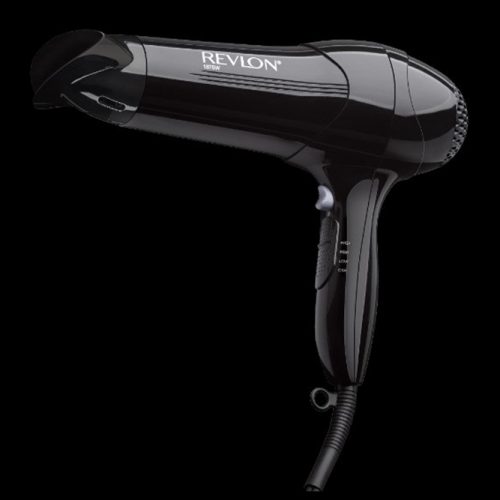 If you're looking for cheap and cheerful hair dryer, this item is exactly what you need. It's pretty light and dries your hair very quickly. But don't expect something unbelievable, as it's a budget version of the popular Revlon dryers. Anyway, it does a great job, as the promised faster drying is present, just as ionic technology and heat/speed settings.
Check on Amazon
Source: revlonhairtools
1875-Watt Salon Performance AC Motor Styling Tool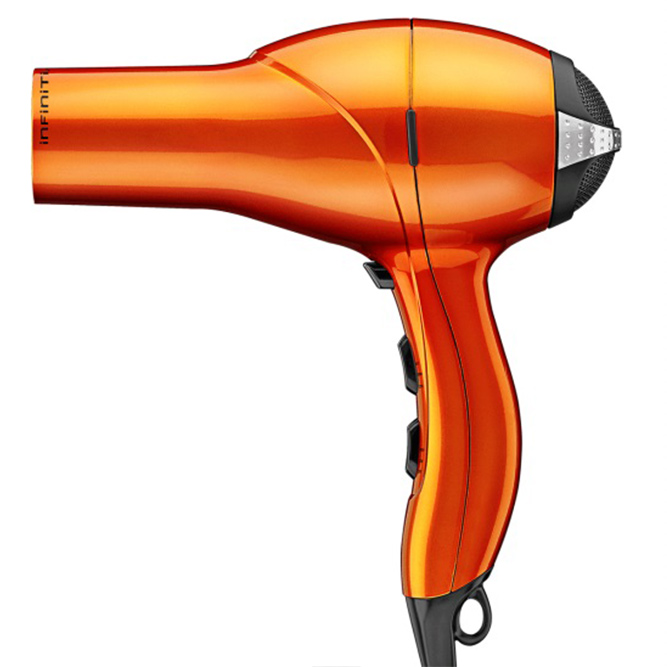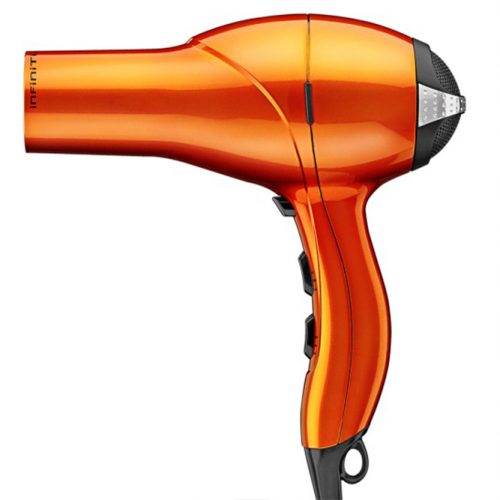 It seems like this hair dryer predicted all the ladies' styling needs: very comfortable design with a friendly location of speed/heat setting buttons, hang ring, diffuser, and concentrator. As for frizz and heat protection, ceramic technology will provide that to you. Also, the AC motor will make drying your hair faster, thus saving a lot of time.
Check on Amazon
Source: conair
ADVERTISEMENT ‧ CONTINUE READING BELOW
Remington Hair Dryer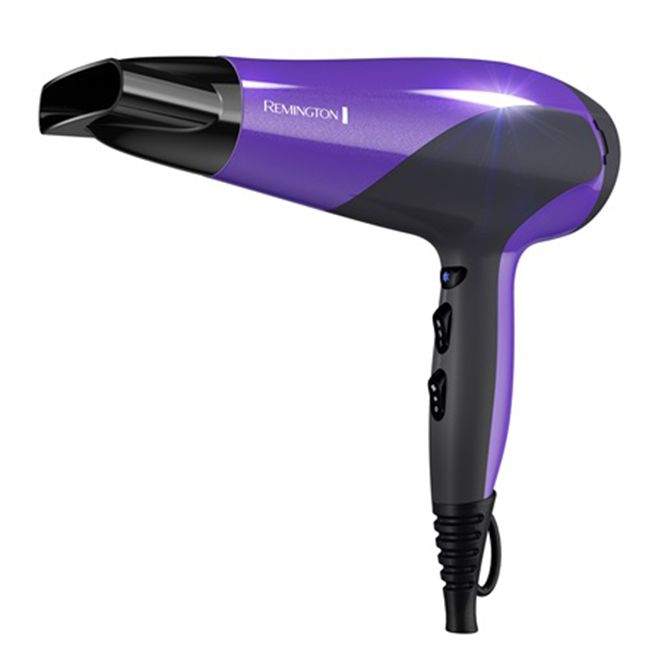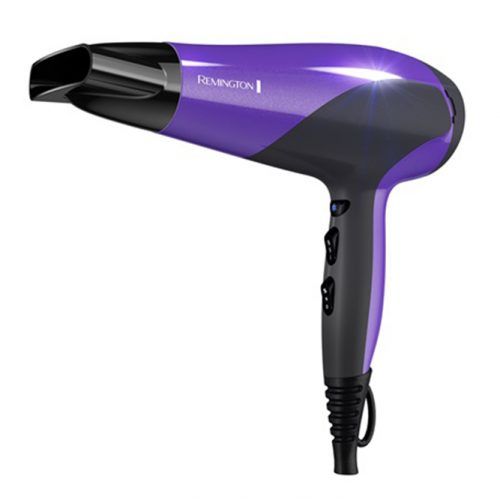 A hair dryer designed to make your hair get a stylish healthy look faster while keeping you away from the frizz. Following the main requirements for modern styling products, this item has perfect characteristics for safe and fast styling. It combines tourmaline, ionic, and ceramic technologies which are known to work ravishingly for all hair types and conditions. Three heat and two speed settings will help you to regulate the time you spend on drying, and a cool shot button will lock in the results. For voluminous hairstyles, the hair dryer comes with a concentrator and diffuser.
Check on Amazon
Source: remingtonproducts
Dyson Supersonic Hair Dryer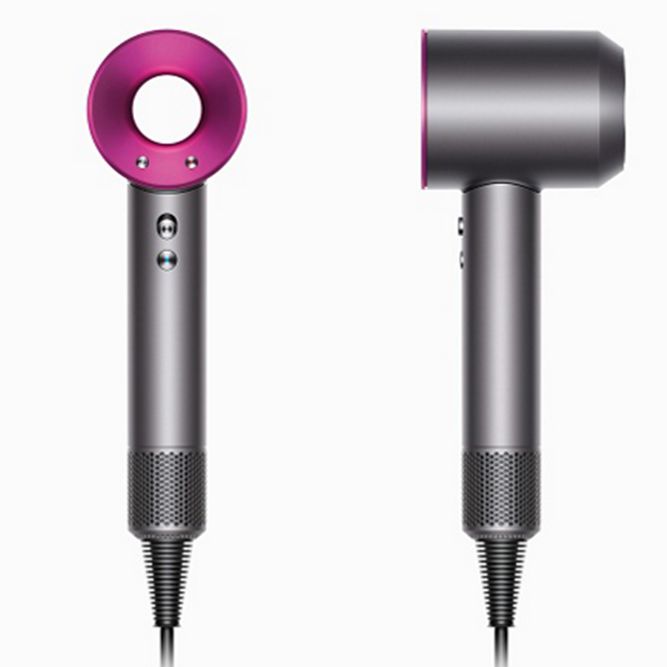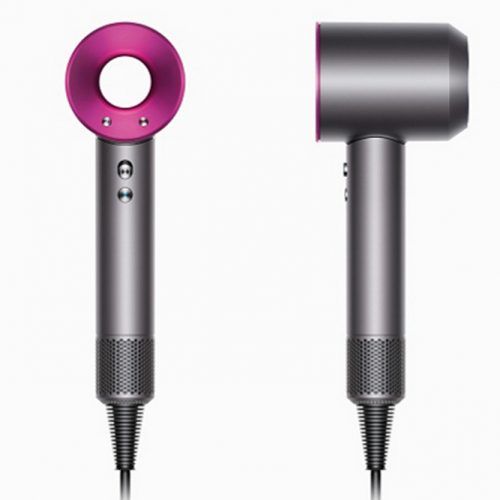 This product should be renamed to "a dream come true". It literally changes the common picture of dryers, preceding all the hair expectations. First of all, it's lightweight and comfy due to its balanced metallic coating. Secondly, it dries hair with the speed of light while keeping the temperature under control. Thirdly, it has three magnetic attachments! And last but not least, its design is something totally new.
Check on Amazon
Source: dyson
FHI Heat Nano Weight Pro 1900 Turbo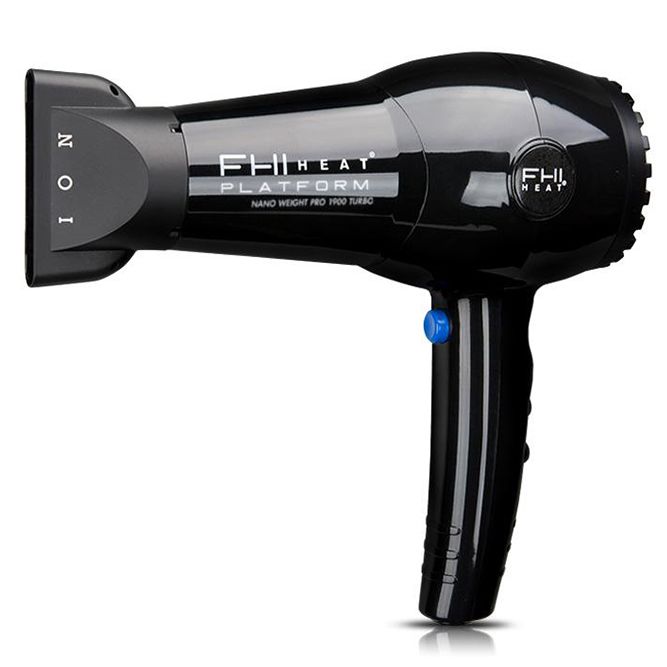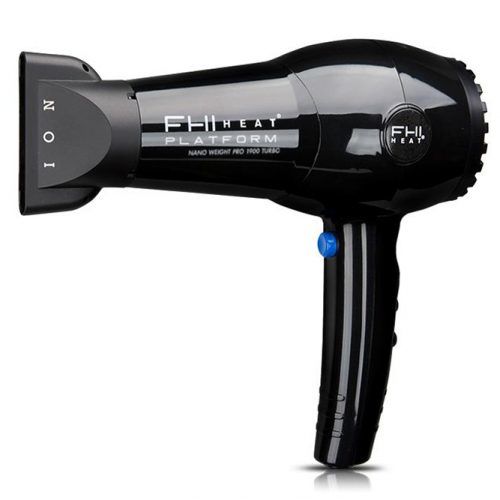 A quiet but effective and budget-friendly dryer that deserves your attention. Its powerful DC motor reduces drying time up to 50%. Also, it has an approach to any hair type: besides a nozzle, diffuser, and comb there are air and heat settings to work with all textures individually. Another thing you will love about the product is that it comes with a protective bag where you can store all the attachments and the dryer itself.
Check on Amazon
Source: fhiheat
ADVERTISEMENT ‧ CONTINUE READING BELOW
Revlon 360 Surround Dryer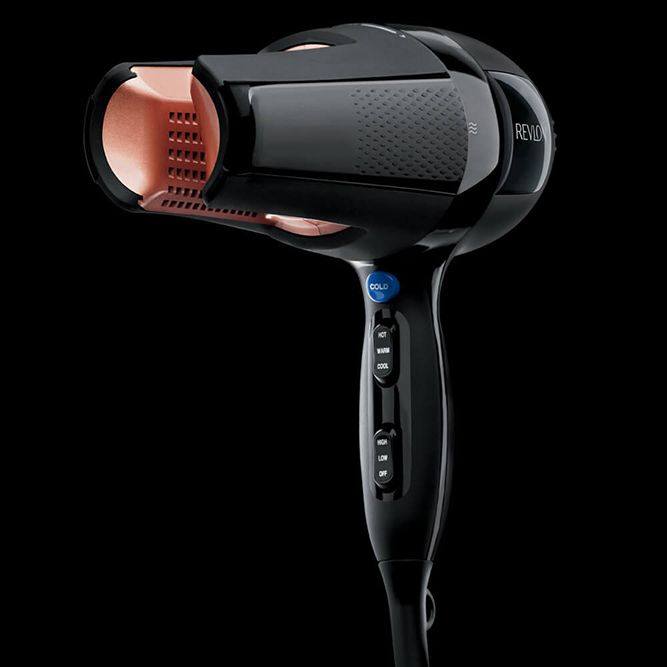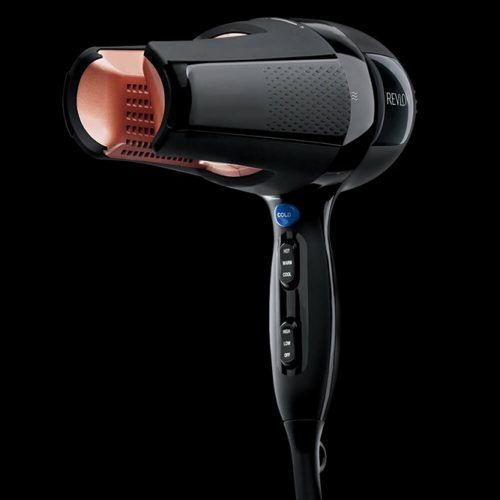 The name of this product speaks for itself. This dryer actually surrounders your hair with its horizontal and vertical air jets, providing faster and healthier drying. If you want to switch to volumetric styling, you can switch to the regular mode without changing attachments. Its ceramic coating protects your hair from damage while the ionic technology deals with the frizz. Affordable price, three heat, and two speed settings: hard to go wrong.
Check on Amazon
Source: revlonhairtools
Revlon One-Step Hair Dryer & Volumizer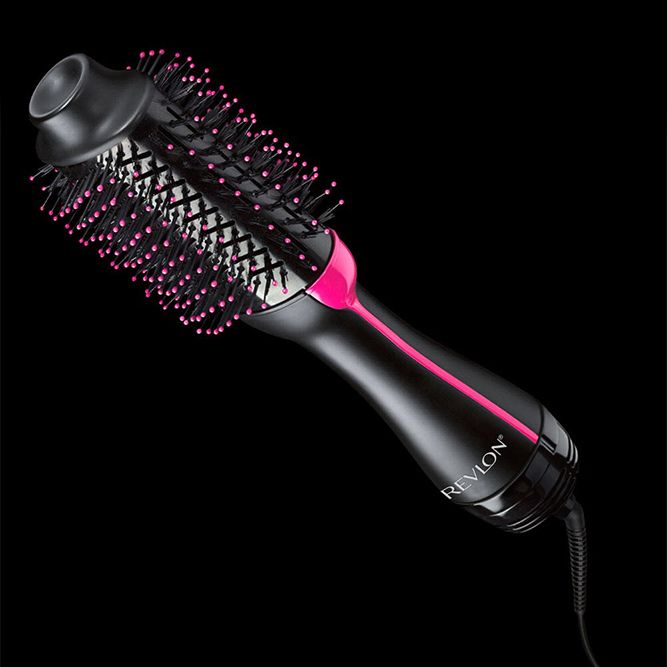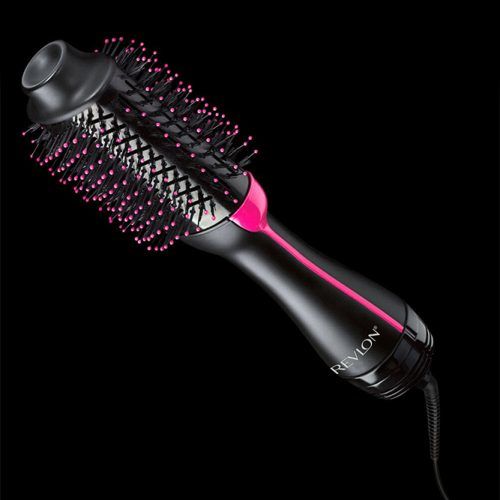 Instead of holding a dryer with one hand and a brush with the other, you can make this styling process easier and faster with this revlon hair dryer. This product will become the best friend for women who love voluminous, smoothly straight hairstyles. Its innovative airflow vents will ensure better coverage, and nylon pin bristles will help to effortlessly detangle even very thick hair. Heat settings are placed on a circular panel that can be easily moved. As for damage protection, the ceramic coating is also present.
Check on Amazon
Source: revlonhairtools
Sam Villa Professional Ionic Blow Dryer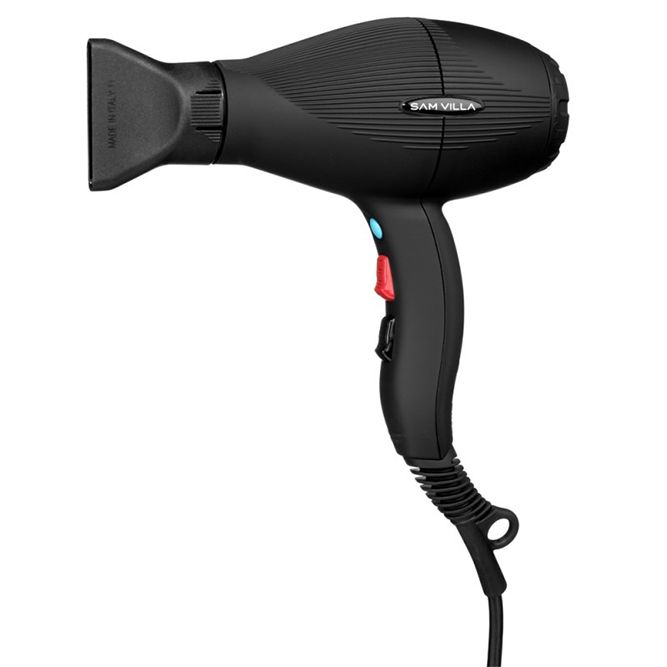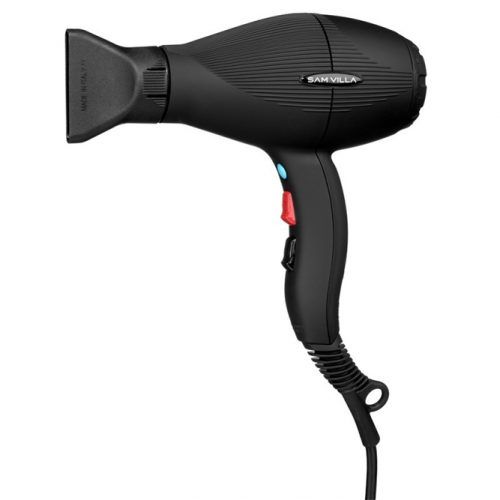 A product that gives maximum airflow while being whisper quiet: we just had to include this one into our recommendations list. It delivers professional results with ergonomic comfort and has two rotating nozzles that help to style 1a,b,c and 2a hair textures with ease. The built-in ceramic coating can protect your hair from damage and frizz, and convenient speed and air settings help to make it accurately.
Check on Amazon
Source: samvilla
ADVERTISEMENT ‧ CONTINUE READING BELOW
Revlon 1875W Compact Travel Hair Dryer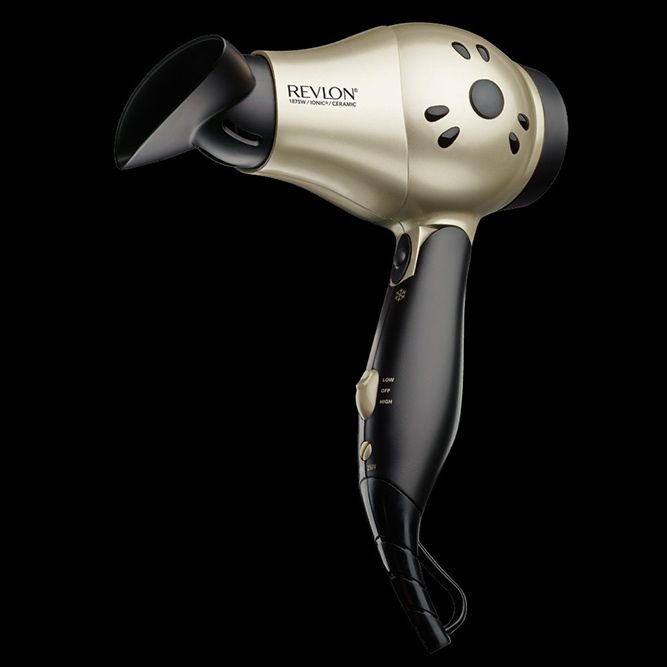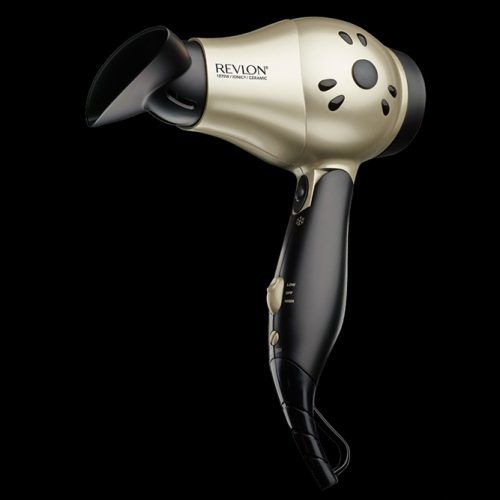 A travel styler that is cheap and cheerful for everyone who wants to look flawless wherever they are. The best things about this item are its folding handle and triple ceramic coating. It's also ionized, so you can literally flaunt with amazing blowouts after a shower in the gym or between travel flies.
Check on Amazon
Source: revlonhairtools
JINRI Negative Ions Hair Blow Dryer
According to lots of reviews about this hair dryer, it's a gift for a symbolic price. The thing that makes this tool absolutely different is that it includes a pack of customizing attachments with which you can create literally any hairstyle you want. Apart from the three texture styling attachments, it's provided with current protection, negative ionic which reduces frizz, and hooking ring.
Check on Amazon
JINRI 1875W Lightweight Low Noise Negative Ionic Hair Dryer
This hair dryer is the mixture of the most awesome features: it's lightweight, quiet, and ionic generating. Whether you want to get a perfectly sleek and shiny hairstyle or you want to get a bit curly hair, these two attachments and the cool shot button will satisfy your needs. With the DC motor, your hair will get dry sooner, while low noise features will make this process more pleasing.
Check on Amazon
ADVERTISEMENT ‧ CONTINUE READING BELOW
Warmlife 1875W Professional Salon Ionic Hair Blow Dryer
When looking for the best affordable hair dryer, don't miss this item. The price is ridiculous, yet the quality is decent. This ionic tool with powerful AC motor that delivers nice air flow has everything you need for perfect and flexible styling: from frizzless and shiny ionic technology to flame retardant and heat protection. Three attachments and three speed/heat modes are also the reasons to get it.
Check on Amazon
Best Ionic 1875 Watt Professional Hair Blow Dryer
This ionic blow dryer is called best not for nothing. The flexibility of this product is impressive, which usually can't be expected by that low prizes. Tourmaline infused ceramic design will enhance the shine of your hair, and infrared heat will get it dry without damage. Yes, it's cheap, but it's absolutely worth your attention.
Check on Amazon
So, now you know based on which features you should choose a hair dryer for you. Fortunately, not all of them will impact your wallet, so nothing stops you from giving one of them a try.
enable @volobeauty
ADVERTISEMENT ‧ CONTINUE READING BELOW