Hair gel is far from being a regular styling product that you can always replace with something else. Unless it's a better gel than the one you used to work into your hair, of course. Both women and men who use styling gels daily are no strangers to how difficult the search of the perfect one can be. For some people, gels that don't flake, cause dandruff, and simply hold the style all day long are nothing but myths. How about we to make it all real together?
We've selected the most popular, salon-approved gels that will help you perfect your styling routine. Look for these in the store to forget about flyaways and keep your look on point!
*We may earn money from affiliate links on this page. Please check out our disclosure policy for more details.
Style Sexy Hair Hard Up Hard Holding Gel
BUY on Amazon
Features:
high-performance product
maximum hold
all-day shine
from sculpted to messy looks
We'd like to begin with something totally versatile. First of all, the texture of this hard-holding gel is adaptable to all hair types. Second, it provides high-performance control throughout the day, regardless of how complex your hairstyle is. And last but not least, it acts differently on damp and wet hair, pleasing with a decent neutral scent.
Source: sexyhair.com
Kenra Classic Styling Gel
BUY on Amazon
Features:
amazing support for any style
perfect for straight & fine hair
controls unruly textures
non-drying & non-flaking
A product that you will recommend to all your friends for one simple reason: it works for both straight and super unmanageable hair. You will love the endless styling experiments this hair gel can handle: its firm texture is meant to let your imagination fly. Cut a long story short, you are the one to decide how to use hair gel: on wet, damp or dry hair.
Source: kenraprofessional.com
R+Co Wall Street Strong Hold Gel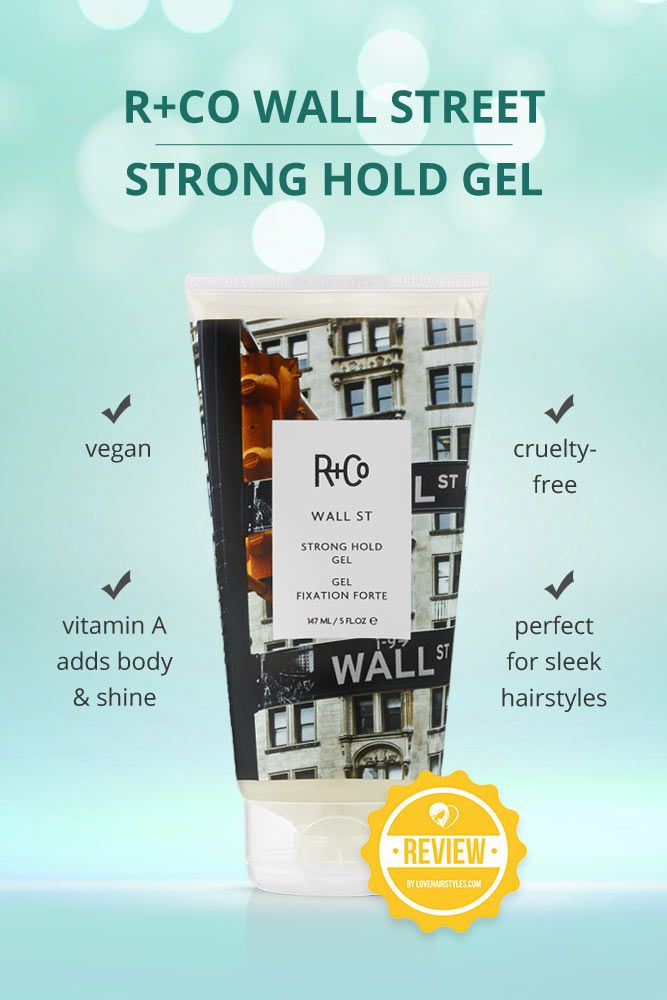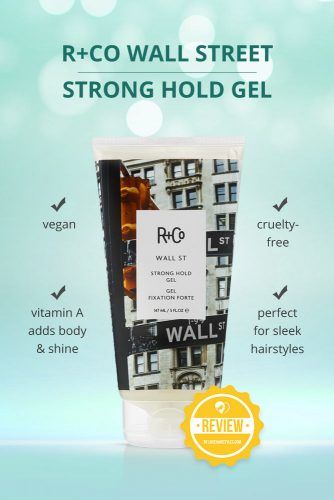 BUY on Amazon
Features:
vitamin A adds body & shine
perfect for sleek hairstyles
vegan
cruelty-free
Whether you want to pull off those enviable sleek buns and ponytails or add some striking definition to your curls, look no further. This gel works wonders smoothing out flyaways and adding tons of shine to the hair, making the sleek hairstyles reflect the shine and look their best.
Source: randco.com
Kinky Curly Curl Custard Gel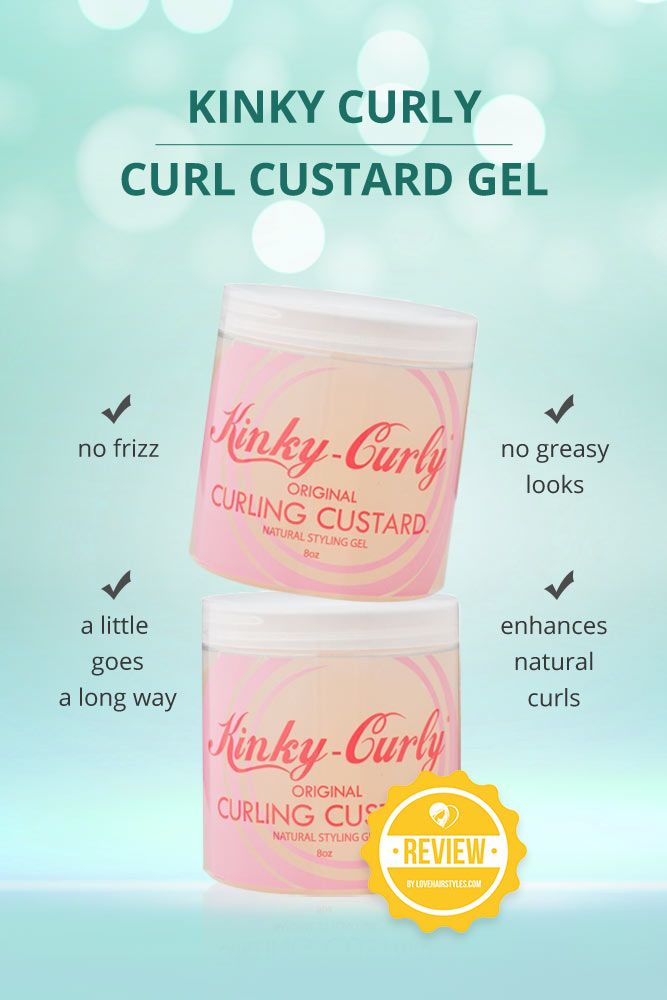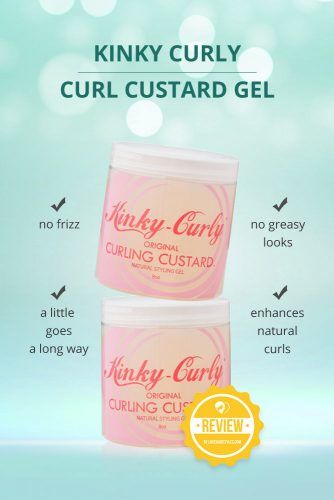 BUY on Amazon
Features:
enhances natural curls
a little goes a long way
no frizz
no greasy looks
A must-have natural-haired ladies can't live without. One of the greatest thing about this gel is that it lasts forever, as you need a very little product to calm your curls down. Also, it provides a shiny definition that results in eye-catching look with no frizz and dryness.
Source: officialkinkycurly/Instagram
Fekkai Sheer Sculpt Styling Gel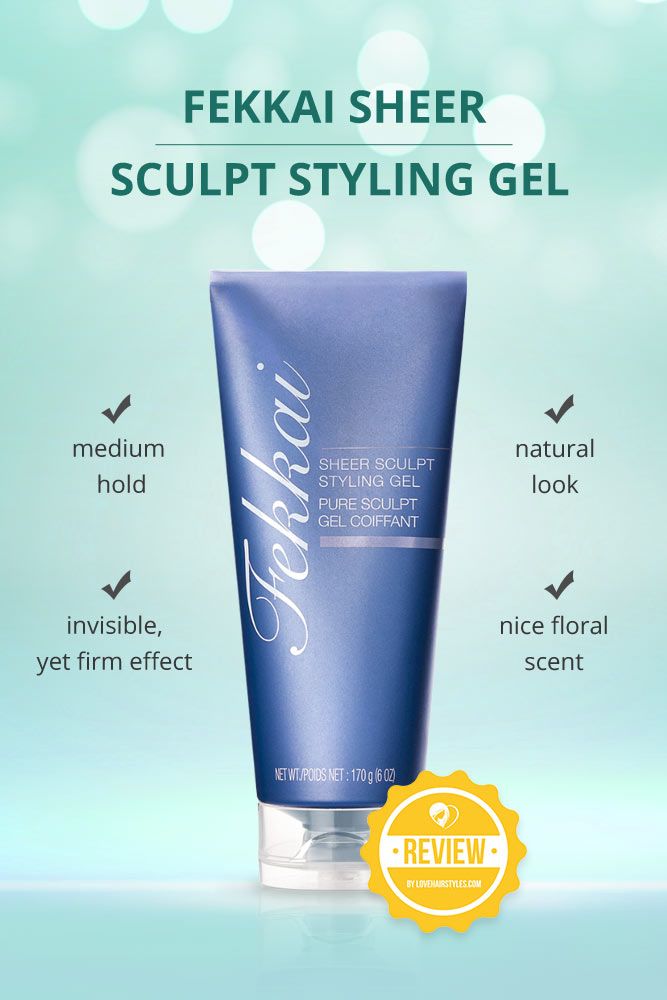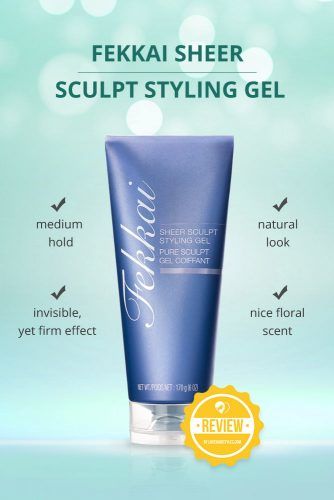 BUY on Amazon
Features:
invisible, yet firm effect
medium hold
nice floral scent
natural look
Meet the best hair gel for men and women who love to have their hair controlled while keeping it natural-looking. You won't see the product lying on your hair but you will feel its firm, medium-hold effect that lasts long. In fact, it's a fantastic option for everyday styling.
Source: fekkai.com
Aveda Flax Seed Aloe Strong Hold Sculpturing Gel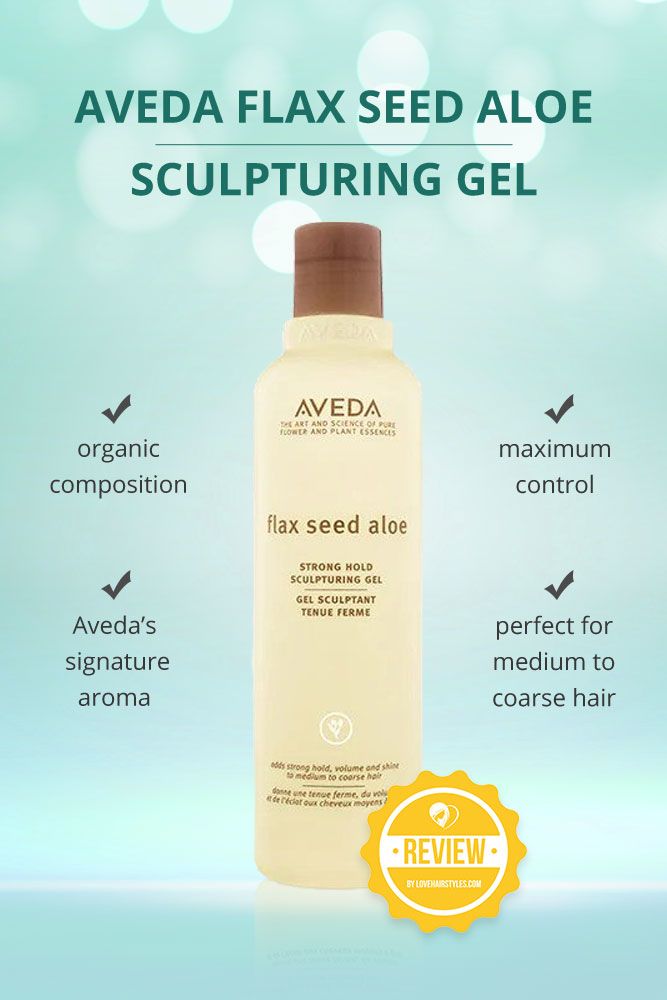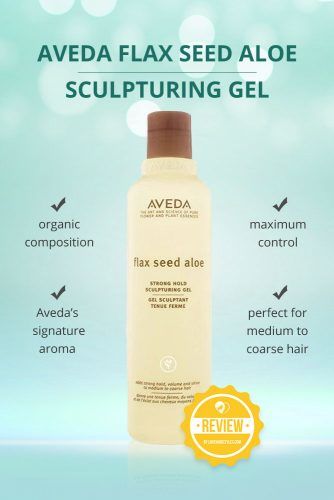 BUY on Amazon
Features:
organic composition
maximum control
Aveda's signature aroma
perfect for medium to coarse hair
If you're really concerned about what you put into your strands, this product is your saving grace. Organic flaxseed and aloe components make this hair gel safe to use, while its perfectly firm consistency allows for various styling with long-lasting results. Even DIY lovers can't see the need for mixing homemade hair gel, as ingredients containing here are all your hair needs.
Source: aveda.com
Bumble And Bumble Sumogel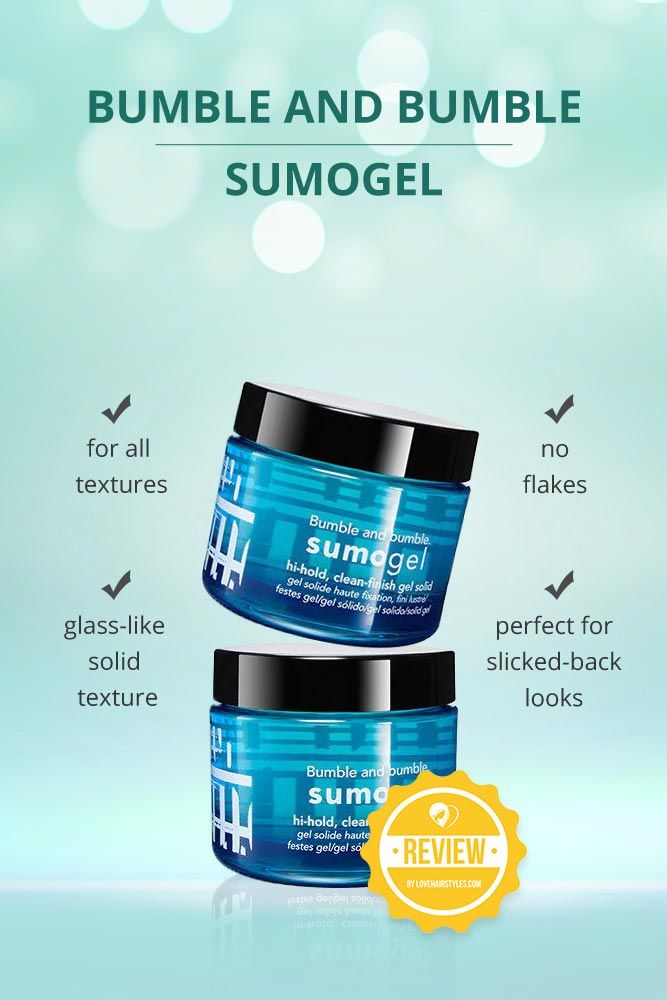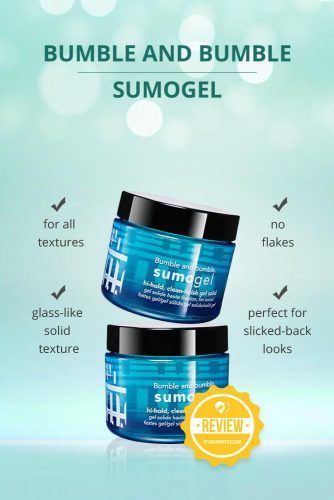 BUY on Amazon
Features:
no flakes
glass-like solid texture
perfect for slicked-back looks
for all textures
Shiny and flexible hold with a clean finish rolled into one, who could ask for more? It works wonders transforming even the most unruly textures into a totally smooth and sleek look, which is great for girls with pixies and guys with undercuts. Plus, it contains aloe and panthenol that keep the hair healthy and polished.
Source: bumbleandbumble.com
DevaCurl Ultra Defining Gel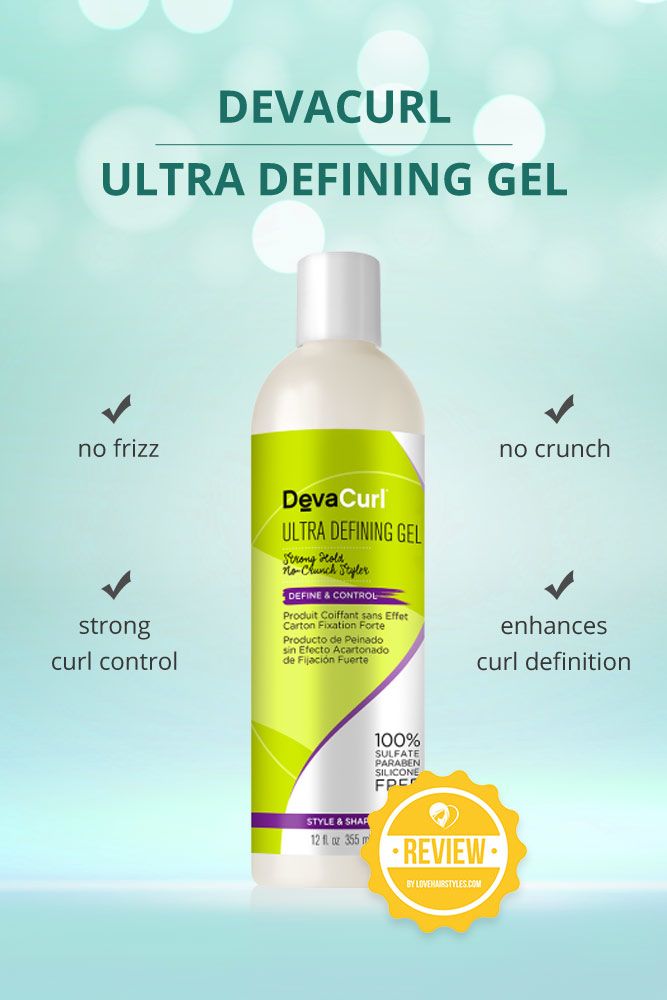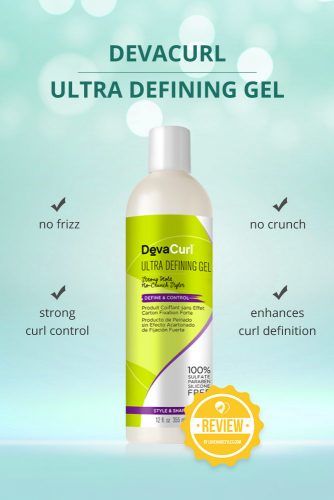 BUY on Amazon
Features:
strong curl control
enhances curl definition
no frizz
no crunch
Another irreplaceable hair gel for naturally curly goddesses. What makes it so special is how balanced its defining texture is: it feels lightweight while providing strong curl control. Just scrunch the gel all over your wet curls, let it air dry and enjoy the curls you never knew you had!
Source: devacurl.com
L'Oreal Paris Studio Line Melting Gel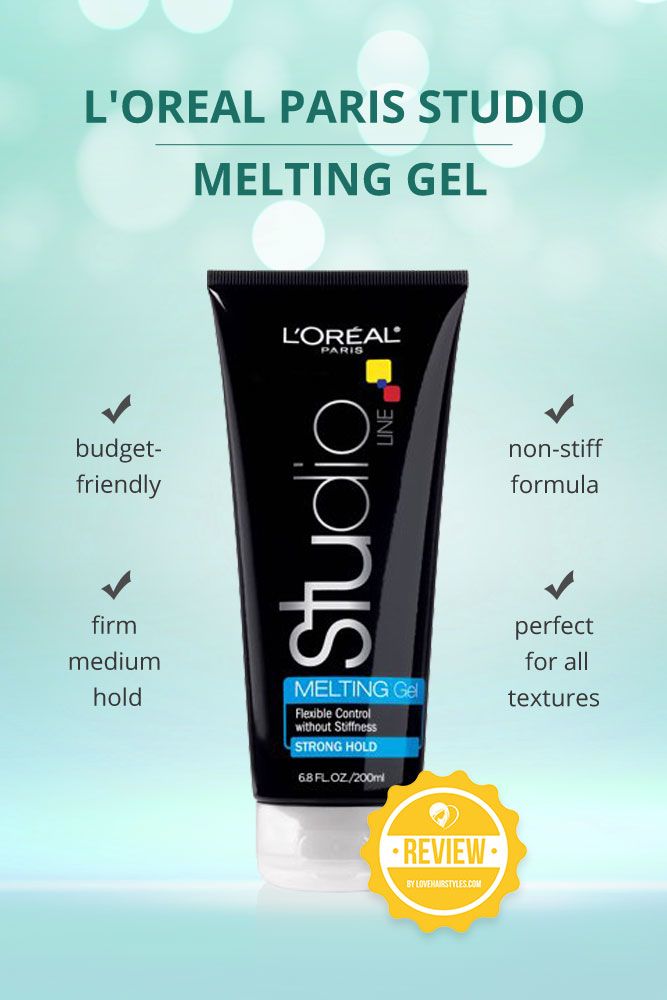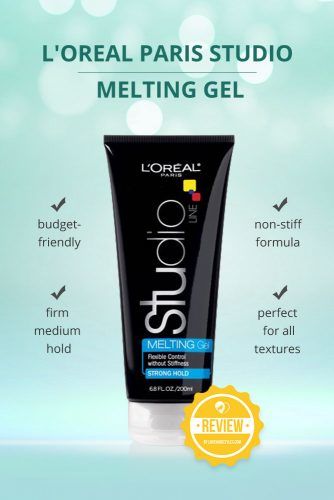 BUY on Amazon
Features:
firm medium hold
perfect for all textures
non-stiff formula
budget-friendly
This gel by L'Oreal seems to go beyond our expectations. While being super affordable, the product gives salon results you could only dream of, working equally well for straight and curly manes. No doubts, it's the best hair gel for everyday use, especially in terms of value for money.
Source: lorealparisusa.com
Redken Velvet Gelatine 07 Volumizing Blow Dry Gel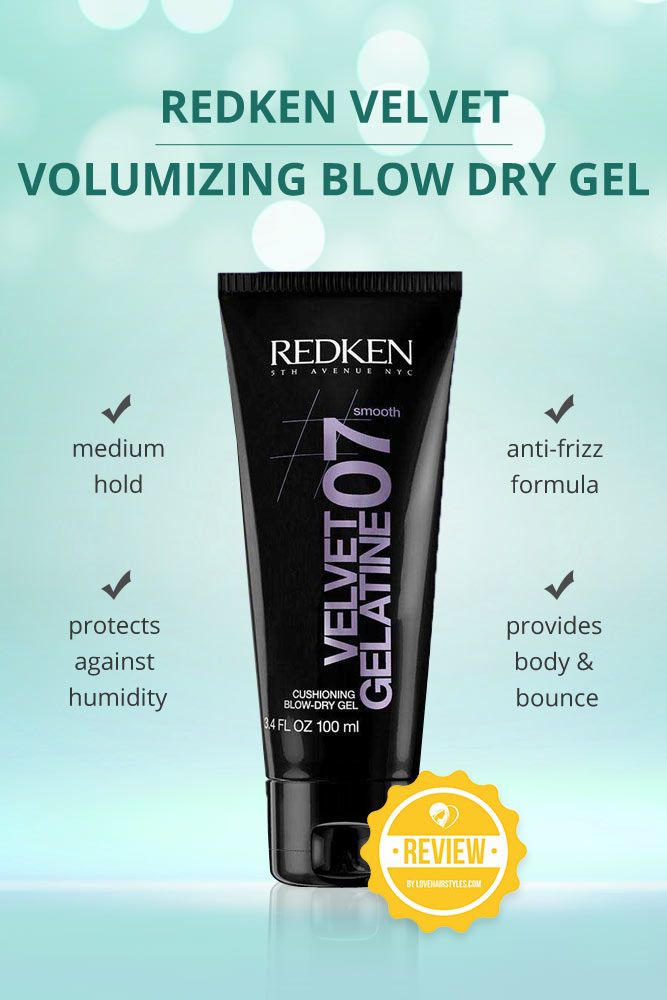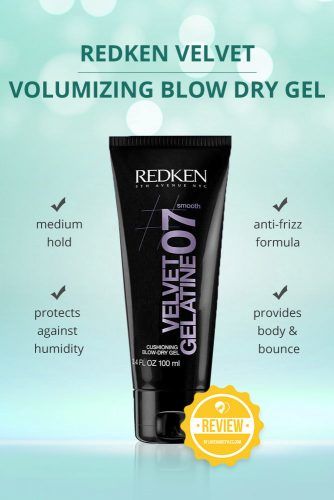 BUY on Amazon
Features:
provides body & bounce
protects against humidity
medium hold
anti-frizz formula
How about a styling product that can give you both volumetric and sleek shiny looks? This Redken gel is simply legendary. Not only does it amp up your hair with a lustrous, voluminous body but also keep you away from frizz. On top of that, it coats your hair with an anti-humid layer, so you can rock amazing looks in any weather.
Source: redken.com
Axe Spiked Up Look Extreme Hold Gel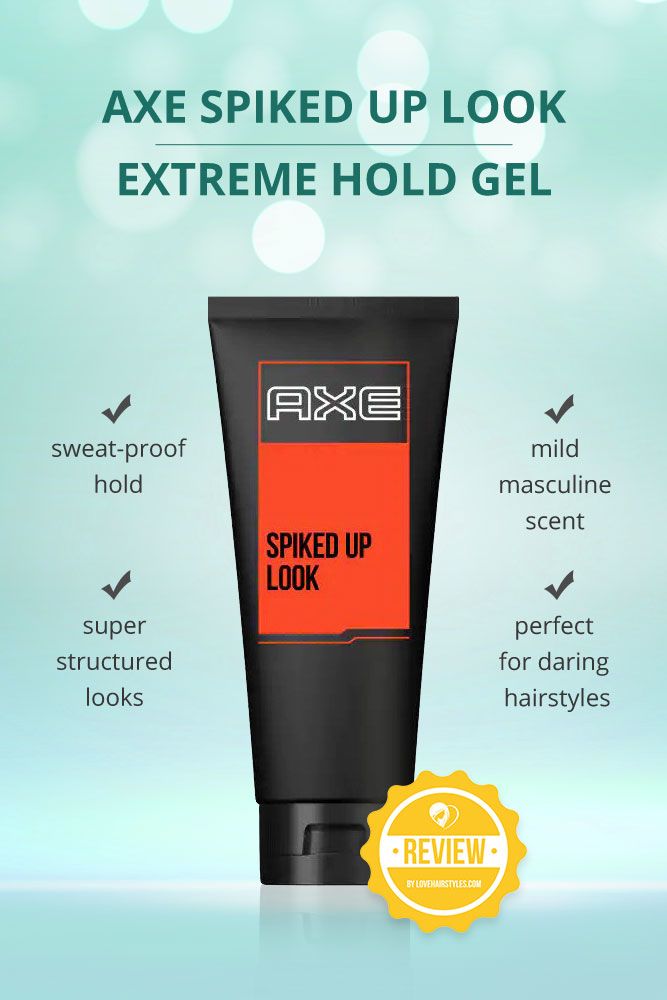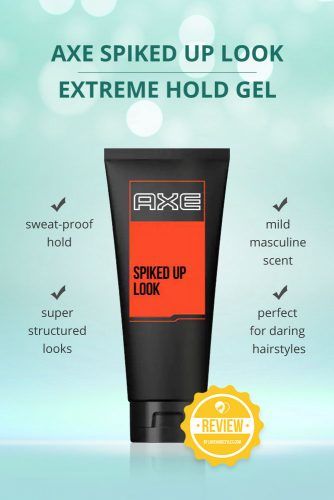 BUY on Amazon
Features:
sweat-proof hold
super structured looks
mild masculine scent
perfect for daring hairstyles
Have always wanted to rock a Mohawk of spiky Quiff but your products couldn't handle the character in your hair? The Axe hair gel is here to show who's boss. You can forget about sweat spoiling your look, as well as about spikes that fall flat: this product is a game-changer that will make all your styling dreams come true.
Source: axe.com
American Crew Firm Hold Styling Gel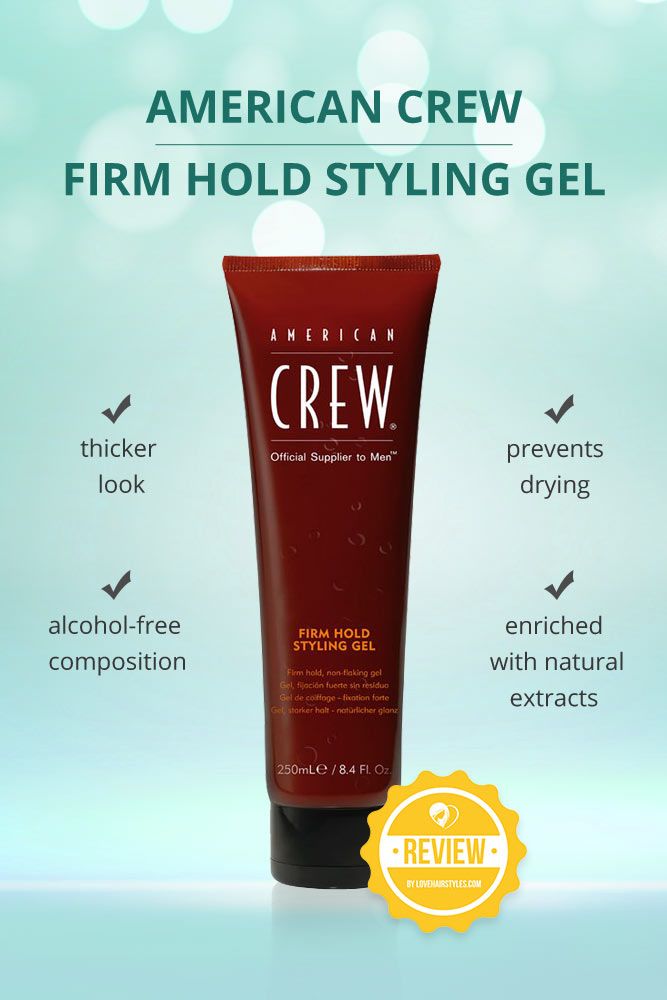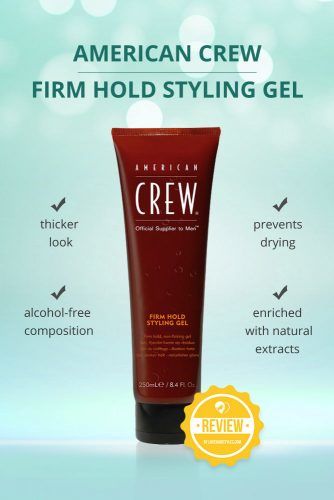 BUY on Amazon
Features:
enriched with natural extracts
thicker look
prevents drying
alcohol-free composition
If you're a man who does his best to breathe life into your thin hair, you can't do without this unbelievable styling gel. With regular use, vitamin B5 containing in this product will make your hair thicker. Its low pH level will keep your hair and scalp away from drying, contributing to a natural and healthy look. Just work it through your hair and see the difference.
Source: americancrew.com
Revita Styling Gel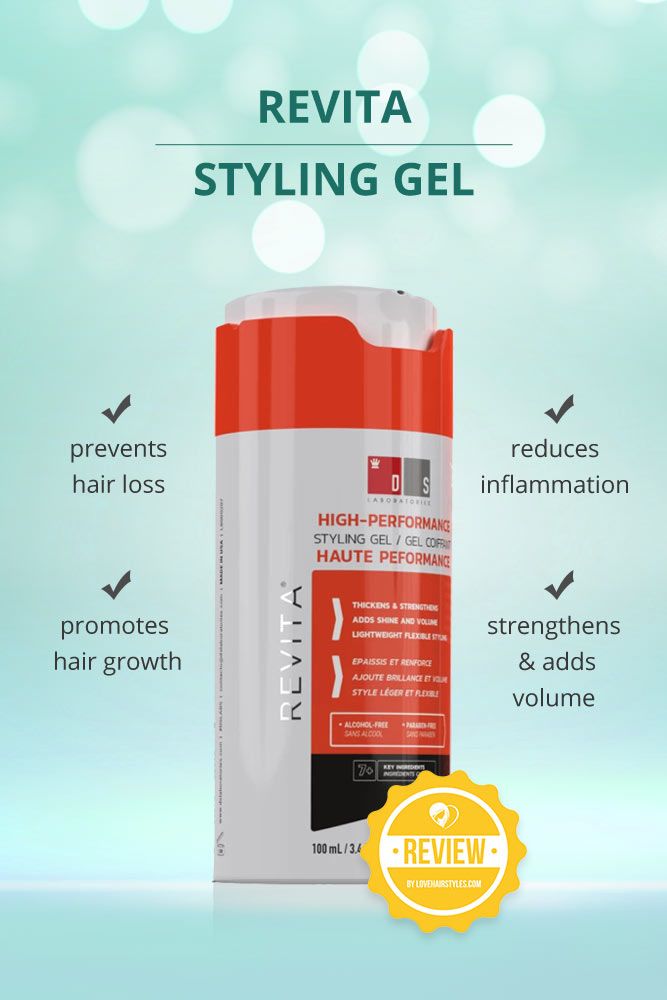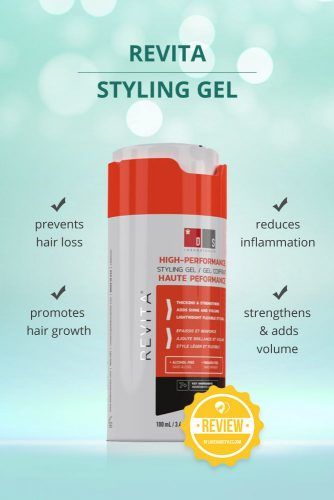 BUY on Amazon
Features:
promotes hair growth
prevents hair loss
reduces inflammation
strengthens & adds volume
While most men associate daily styling routine with something that negatively affects their hair health, this product moves in the opposite direction. It's formulated for ultimate control of condition and health of hair in the first place. Just imagine: you strengthen, nourish, protect, and stimulate growth in your hair as you style it.
Source: dslaboratories.com
Johnny B. Mode Styling Gel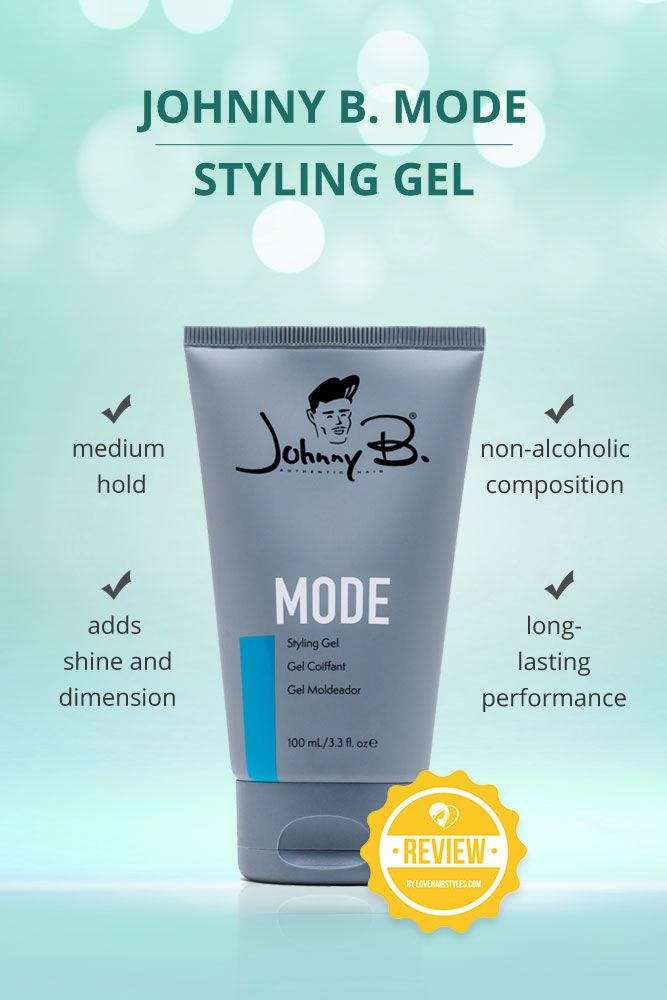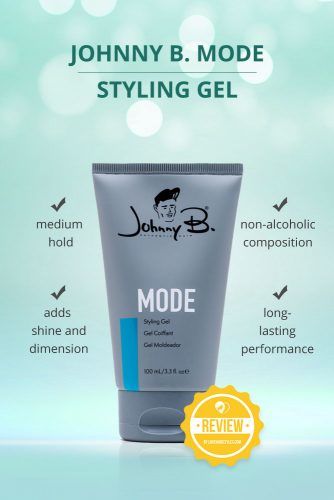 BUY on Amazon
Features:
adds shine and dimension
medium hold
long-lasting performance
non-alcoholic composition
A high-viscosity product you should try if you have a medium or thick texture. Gone are those days when your unruly strands took your hairstyles over, as this product is designed to make it behave. Apply a small amount on your damp hair to see whole lotta shine and dimension amp up your look.
Source: johnnybhaircare.com
Tigi Bed Head For Men Power Play Gel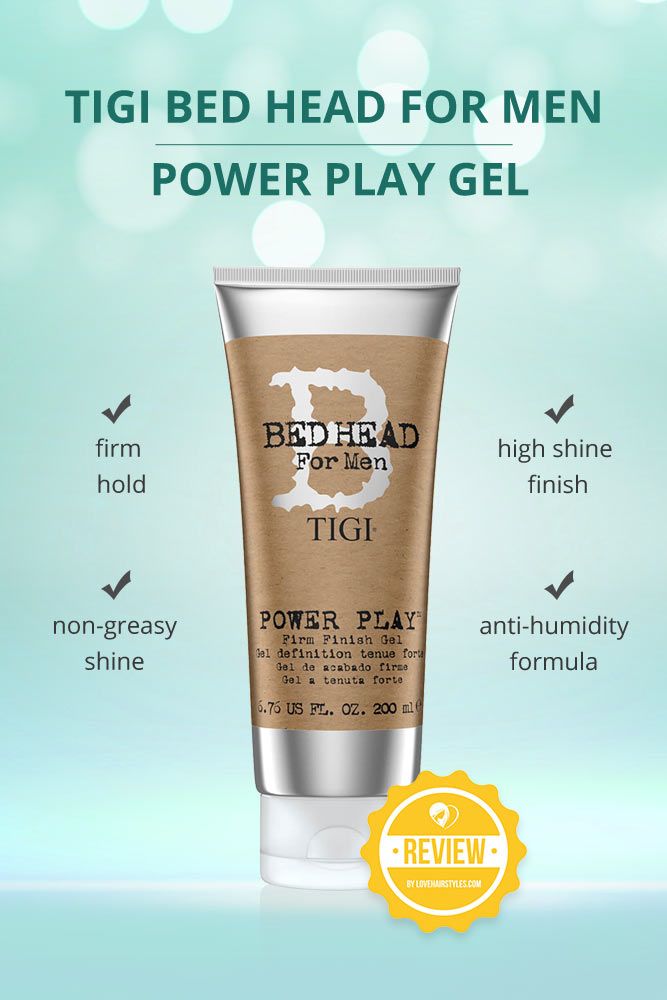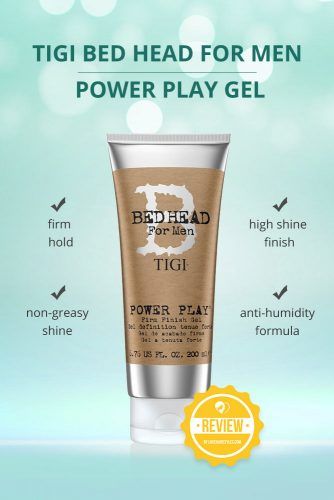 BUY on Amazon
Features:
firm hold
non-greasy shine
protects against humidity
high shine finish
When rocking a super-shiny finish, sweat is one of the greatest fears. To deal with it like a man, let this Power Play gel do some trick. It's designed to give a stable, high shine finish that won't pass away once your head starts to sweat. Besides, you can not be afraid of humid weather; its formula will keep your style in place at all cost.
Source: tigi.com
Jack Black Body-Building Hair Gel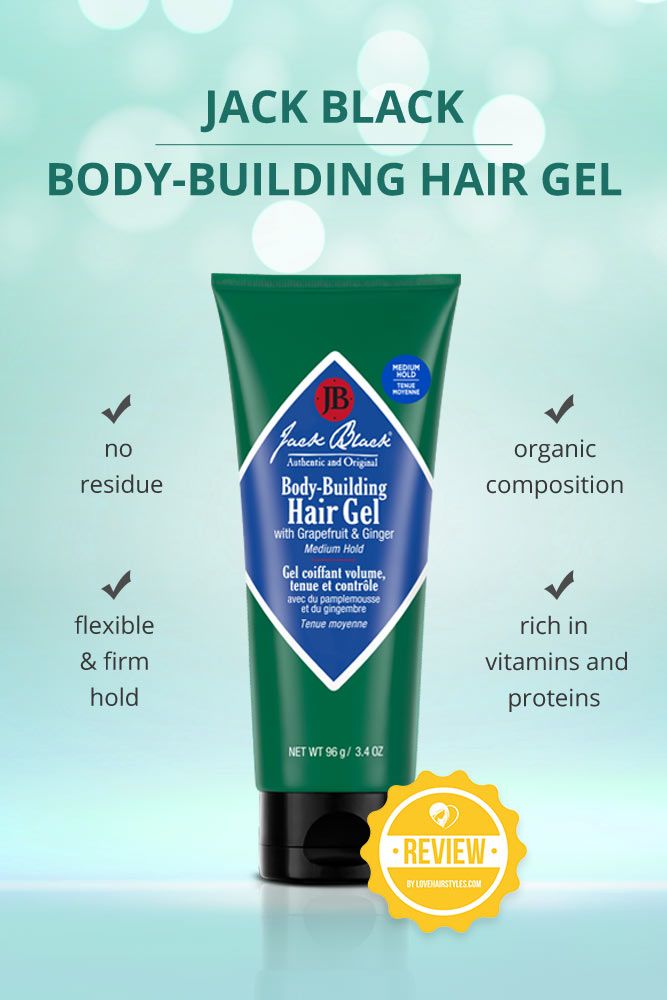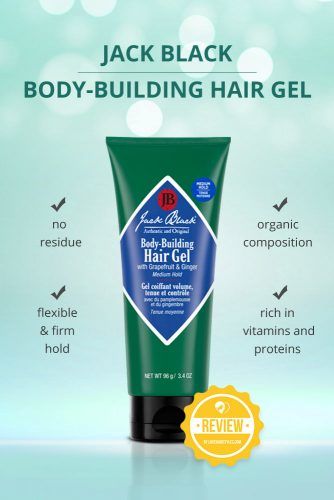 BUY on Amazon
Features:
flexible & firm hold
rich in vitamins and proteins
organic composition
no residue
Having natural hair gel means treating your hair with respect and invest in a healthy growing mane! And this Jack Black product is a sensational gel you will want to include into your styling routine once you have a look at the ingredients list. Natural oils, essential vitamins, and proteins containing in it will encourage hair growth and give you a flawless look at once. As for the texture, it dries completely and rinses easily.
Source: getjackblack.com
Mitch Steady Grip Hair Gel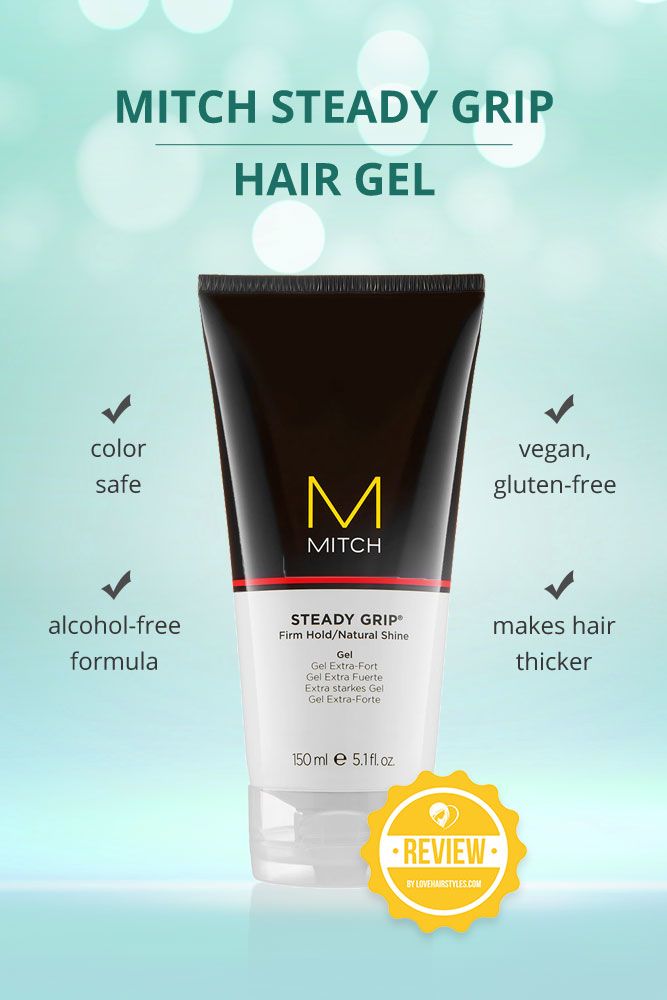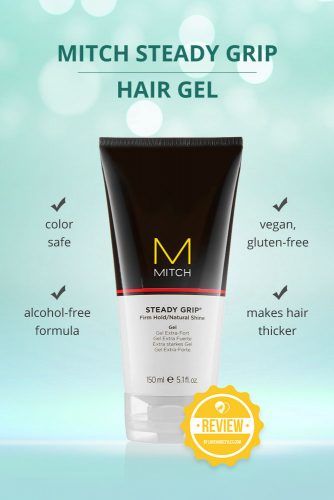 BUY on Amazon
Features:
alcohol-free formula
makes hair thicker
color safe
vegan, gluten-free
The unique formula and texture of this gel can make your hair look and feel thicker. Isn't that enough for you to go for it? It contains no alcohol, parabens, and gluten. Alongside with a vegan-friendly composition, the product is also safe for color-treated hair, which is a win for those who play around with shades.
Source: paulmitchell.com
Dove Men+Care Controlling Gel Hair Styling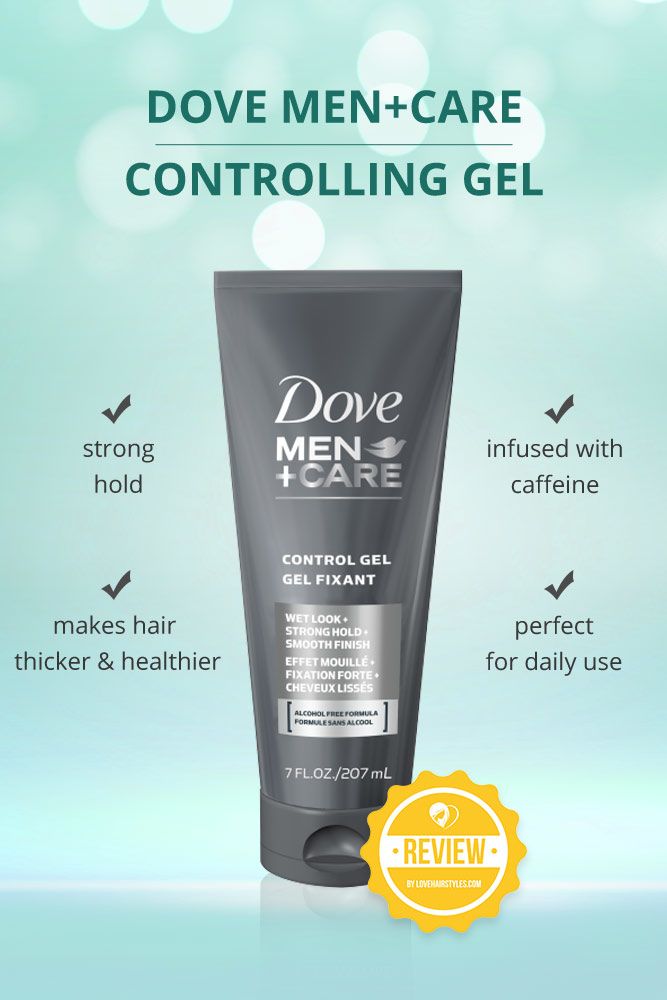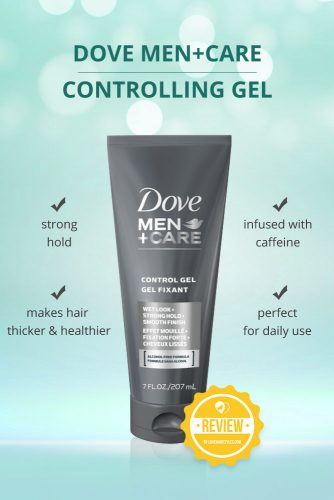 BUY on Amazon
Features:
makes hair thicker & healthier
infused with caffeine
strong hold
perfect for daily use
Anything from slightly defined to extra precise hairstyles will be yours! This Dove hair gel is designed specifically for men's hair and is aimed to improve its growth pattern and condition. It provides a strong hold with absolute manageability while leaving the finish soft and airy.
Source: dove.com
Majestic Pure Hair Gel for Men & Women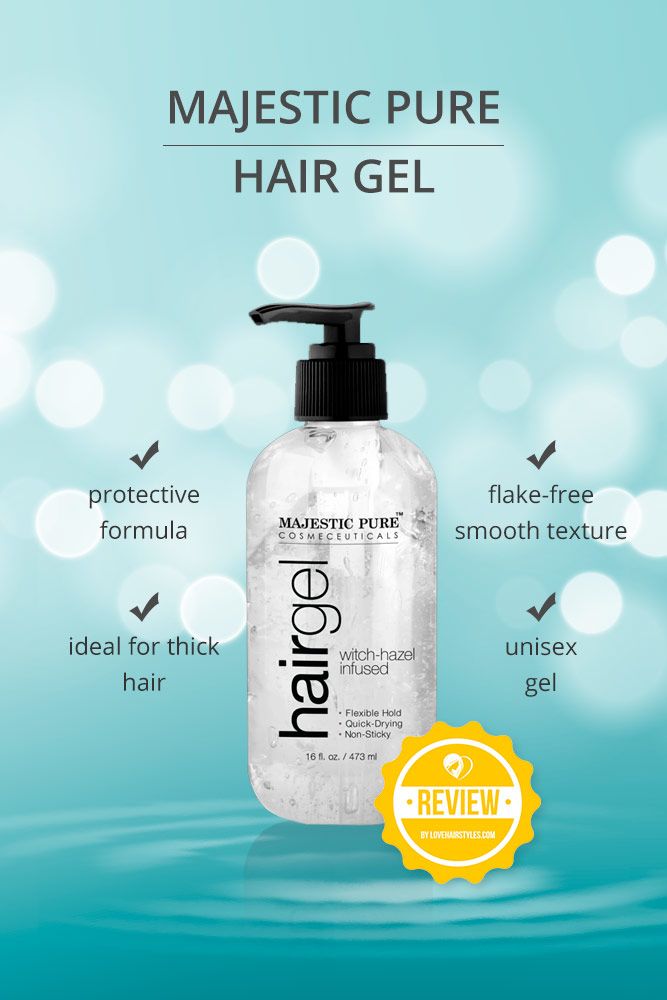 BUY on Amazon
Features:
flake-free smooth texture
protective formula
ideal for thick hair
unisex
A product that has no harsh chemicals and works equally well for men's and women's hair - just the perfect pick for safe and universal use. With organic aloe vera and witch hazel as the main components, the smooth gel won't cause irritation while providing you with a flake-free smooth texture that will work for thick and coarse hair types. Last but not least, it will also save you from frizz!
Source: majesticpure.com
Got 2B Glued Ultra Styling Gel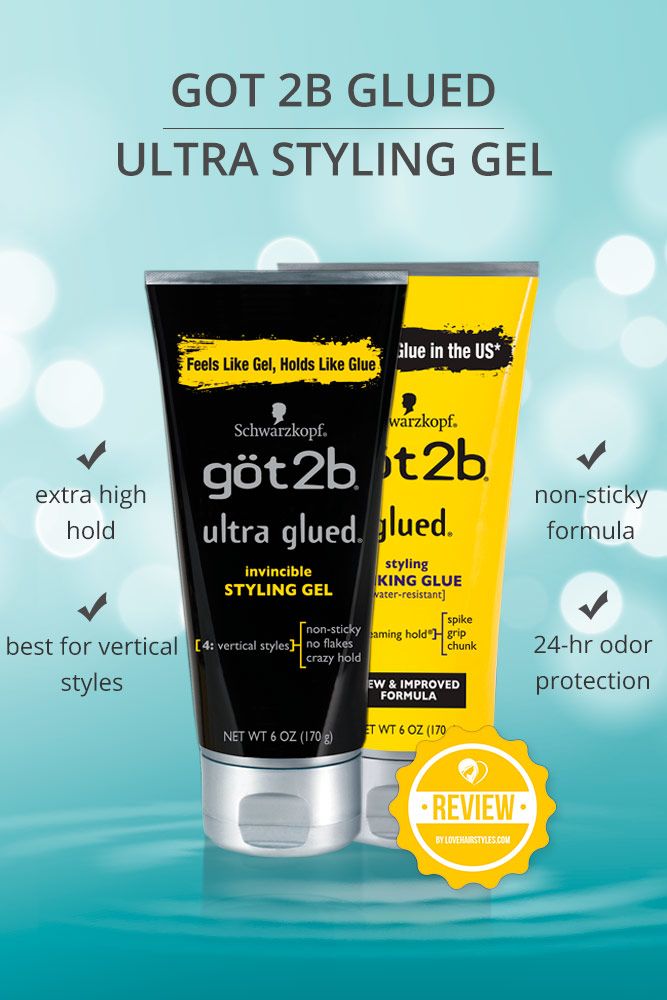 BUY on Amazon
Features:
extra high hold
non-sticky formula
best for vertical styles
24-hr odor protection
There's some kind of magic behind the use of this styling gel. While the application is similar to other products, the effect seems to be one of a kind. This product provides a crazy hold that won't fall flat whatever the weather is outside and no matter how many times you touch your hair throughout the day.
Source: www.schwarzkopf.com
How To Apply Hair Gel The Right Way?
Although hair gel is one of the easiest-to apply hair products, there's something you should know for the best performance. To get most of the product you've picked, you should keep in mind some application basics.
Adjust the amount. Make sure to apply the proper amount of the product. To know how much of gel you need to use, determine how thick and long your hair is. In general, short hair requires a quarter-sized amount. It's better to use as little product as you can to keep the look natural and avoid clogging the pores of the scalp.
Prep the product. Never apply the gel to your hair right after you've squeezed the bottle. Instead, rub the product in the palms of your hands, forming an even coating. Otherwise, you're most likely to have clumps of the product in your hair.
Work with clean hair. To avoid greasy looks and make your styling way smooth, apply it on your freshly clean hair. On dirty hair, styling products don't lie evenly.
Get to styling. You can either work the product with your hands or with a brush or comb. Different styling ways give different results: the latter work for precise looks and the former is meant for a messy finish.
There's nothing bad about going for the trial and error method when looking for a good styling product. Except you can damage your hair and lose a lot of money. If you want to choose styling gel wisely, we suggest you go for time-tested products recommended by professional stylists. To help you achieve the best styling results, we've selected the highest rated gels for men and women that you won't go wrong with. It's time for long-lasting hairstyles!