While women with regular hair types can't help themselves but envy when they see a girl with a naturally curly afro, they have no idea how much time and how many natural hair products those looks require. Natural-haired girls are queens, and their curls are their crowns, no doubts. And they pay in full to keep up with the image, constantly fighting with frizz, breakage, and knots.
ADVERTISEMENT ‧ CONTINUE READING BELOW
Luckily for women of color, modern manufacturers keep that in mind to introduce styling and care products that will make the natural hair routine effortless. Those who'd like to take a shortcut should see the products we've highlighted here: the highest rated anti-frizz gels, leave-in conditioners, and nourishing masks approved by curly hair community are waiting for your curls.
*We may earn money from affiliate links on this page. Please check out our disclosure policy for more details.
Advanced Climate Control Heat And Humidity Gel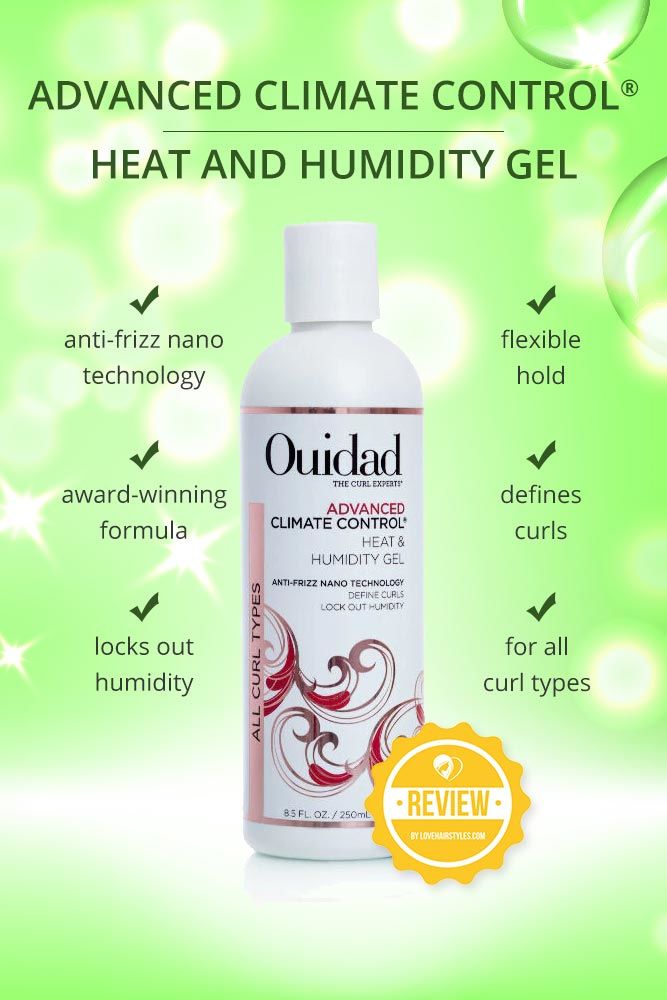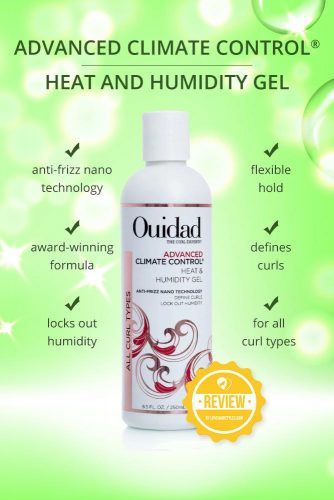 Forget about the nightmare of humidity and horror of frizz - this product is your saving grace.
Ouidad has always been one of the most favorite picks of curly-haired girls, and it's not just back. It's become even better. Now, keep your amazing locks away from frizz while locking in moisture and keeping your curls defined all day long, regardless of how humid the weather is.
Buy on Amazon: $75.00
Source: Ouidad
ADVERTISEMENT ‧ CONTINUE READING BELOW
Amika Soulfood Nourishing Mask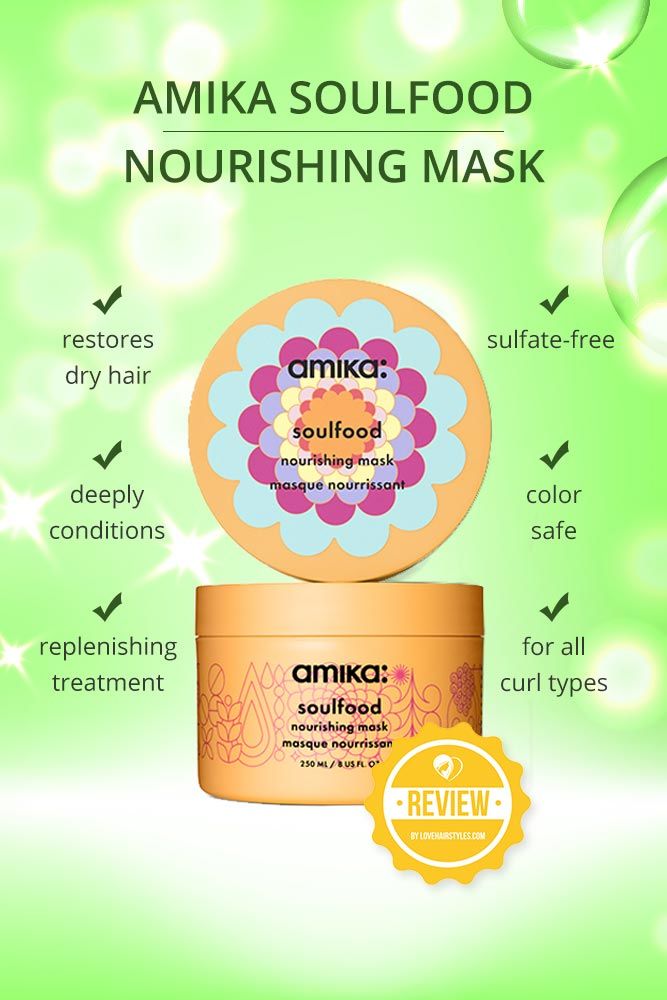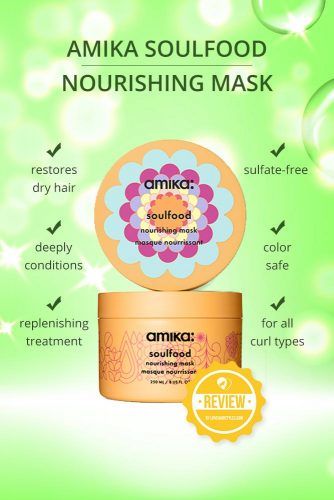 At first sight, it's just a mask. After the first use, it's a magic wand.
Since natural hair is prone to breakage and damage even with a little use of heat, it always needs nourishing. Unlike most hair products for natural hair, this Amika mask not only softens the hair but also bring it back to natural vibrancy, without a threat to your color. Also, it has a cruelty-free, gluten-free composition that is suitable for vegans.
Buy on Amazon: $28.00
Source: Amika
Ouai Haircare Curl Jelly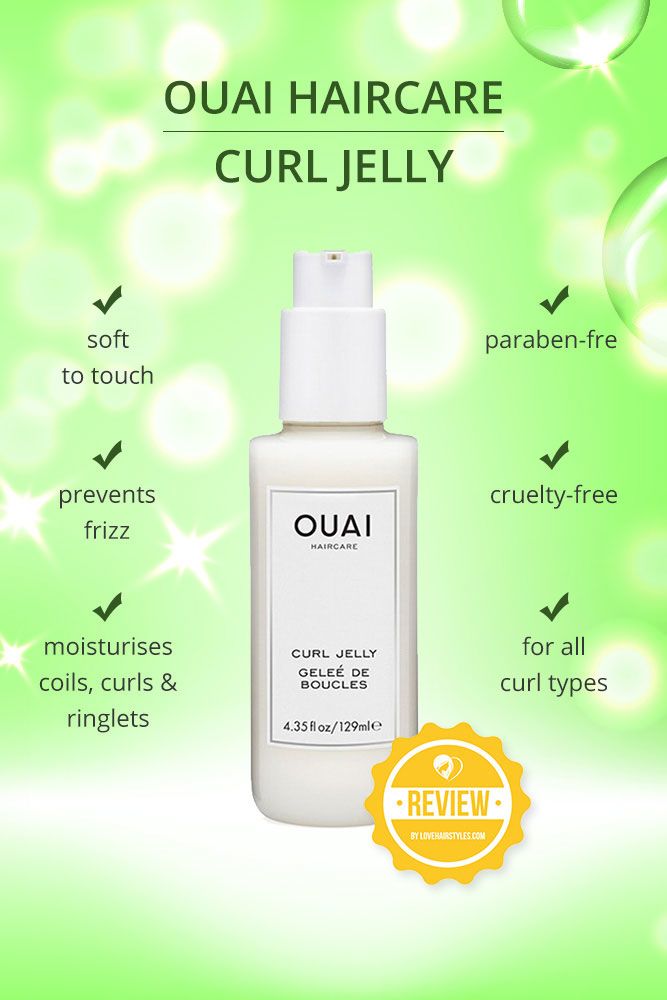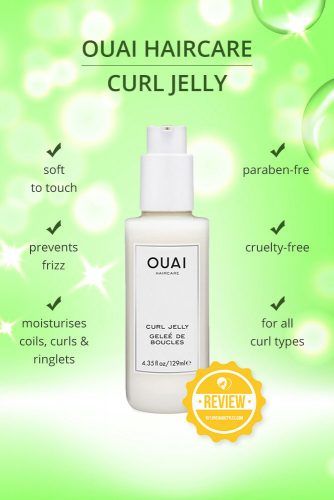 Soft as jelly and airy as a feather: everything natural hair care products should contain in just one bottle.
An award-winning product that you surely must include in your hair care routine. Its high-cushion formula is designed to moisturize all curls type and give them definition throughout the day. The best thing is, it's cruelty and paraben-free: safe for all.
Buy on Amazon: $28.00
Source: Ouai
ADVERTISEMENT ‧ CONTINUE READING BELOW
Miracle Curls Conditioner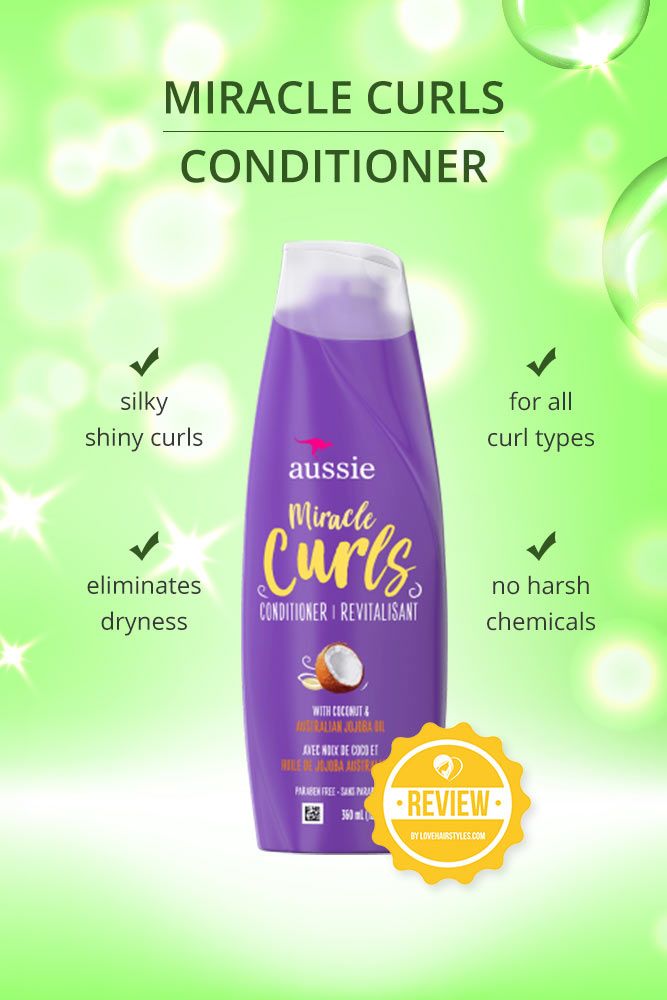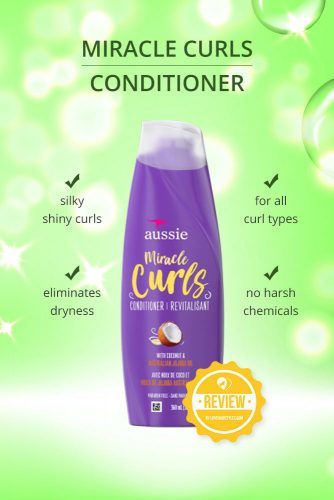 A conditioning, nourishing, and hydrating miracle come true.
Infused with coconut and jojoba oils, this lightweight conditioner is meant to moisturize and nourish your mane so that every single lock stands out. You can use this cutie after every wash and your curls will not only look but also smell fresh and crispy.
Buy on Amazon: $10.16
Source: Aussie
Carol's Daughter Black Vanilla Moisture & Shine Leave In Conditioner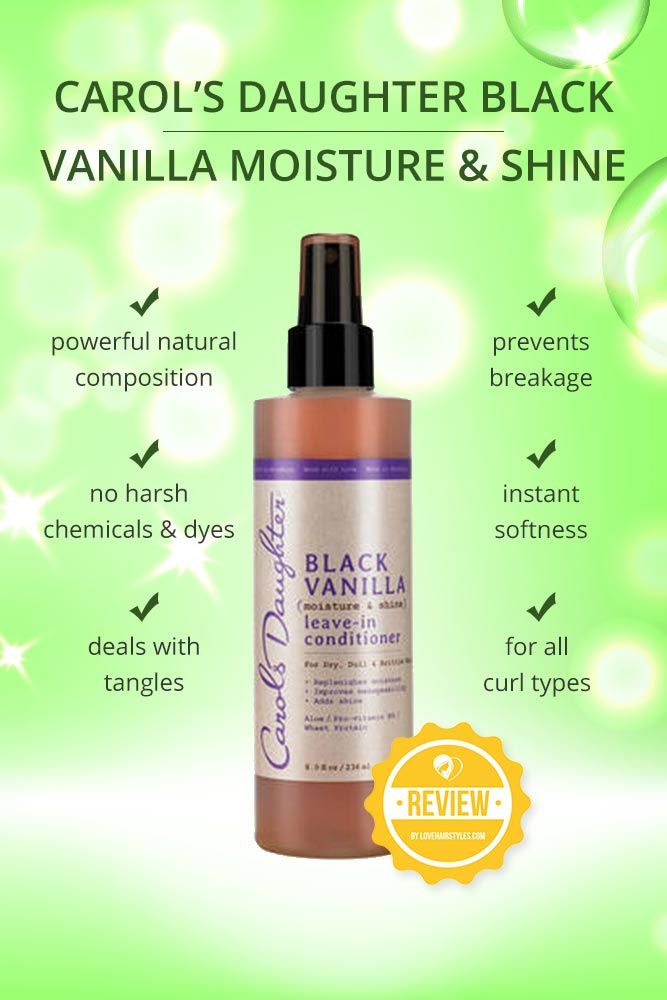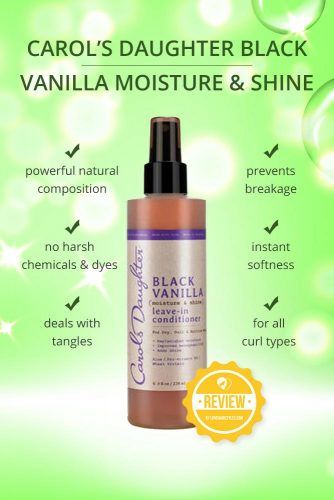 Whatever hairstyle you want your natural locks to turn into, they can't do without a vitaminized leave-in conditioner.
A helping hand for beautiful and strong hair. This leave-in conditioner is one of the most versatile and effective products for natural hair: it revives dull, dry, and brittle hair, rejuvenating natural shine and makes hair manageable for styling. Plus, you can use it every day; it won't weigh down your locks.
Buy on Amazon: $11.01
Source: Carol's Daughter
ADVERTISEMENT ‧ CONTINUE READING BELOW
Supercream Coconut Curl Styler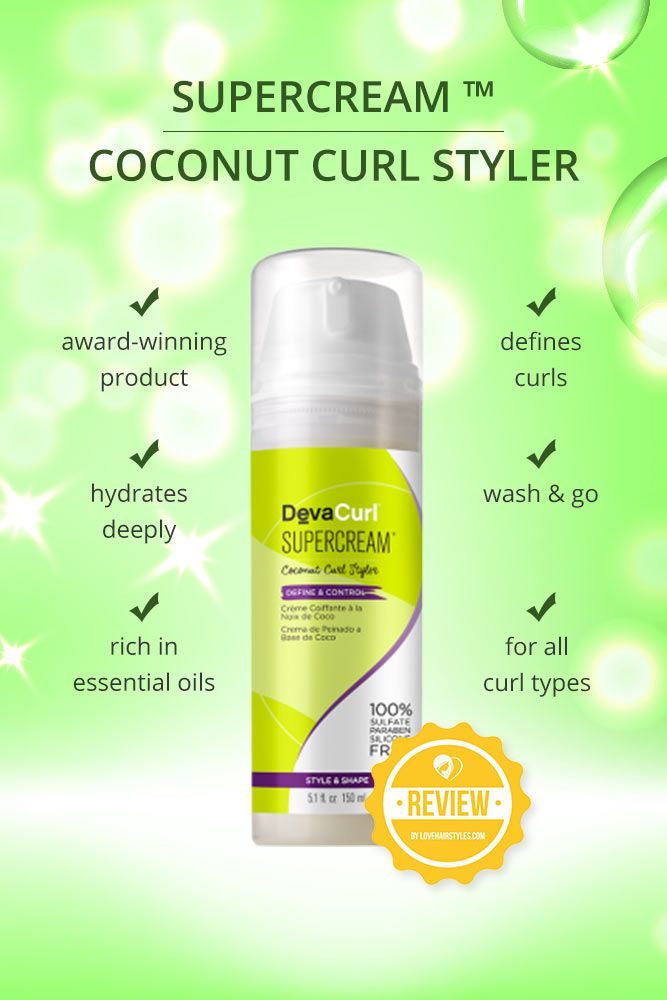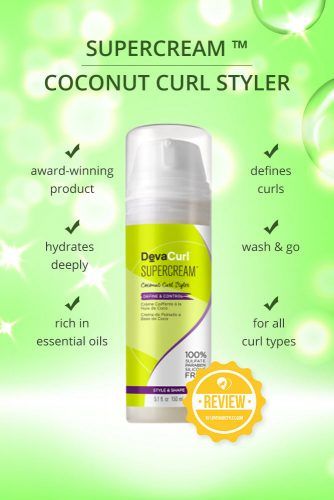 If there are no Devacurl natural curly hair products in your styling arsenal, you treat your hair the wrong way.
The signature formula of Devacurl products, be they conditioners or styling creams, is considered the best solution for all curl types. And the same goes for this styler: you don't feel it on your hair but you feel its presence as it moisturizes and defines your curls.
Buy on Amazon: $50.00
Source: Devacurl
Heaven In Hair Divine Deep Conditioner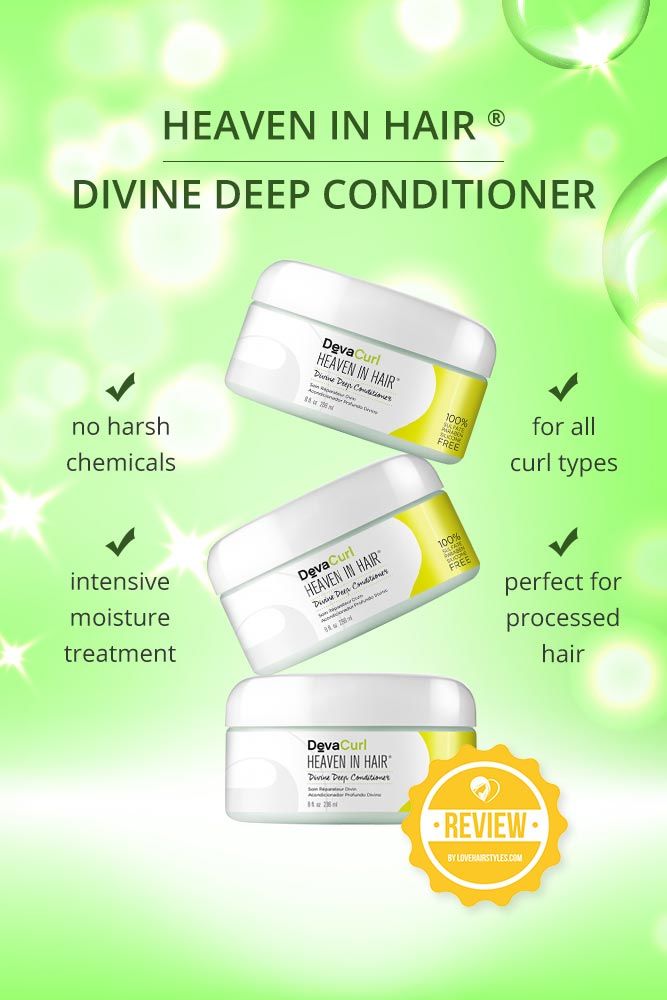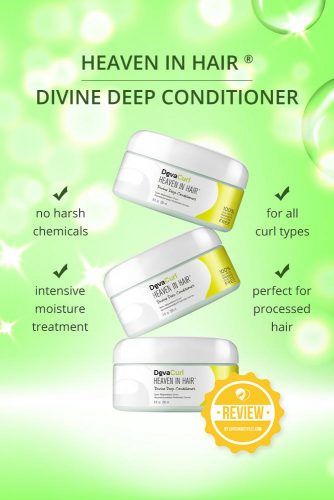 This hair product is here to tell you that heaven is closer than you think.
Love is in the air, heaven is in hair: that will be your first thought once you give this deep conditioner a try. It's another example of the best products for natural hair by Devacurl. And it has one specific purpose which is to provide instant hydration to your thirsty curls and kinks.
Buy on Amazon: $32.69
Source: Devacurl
Curl Defining Cream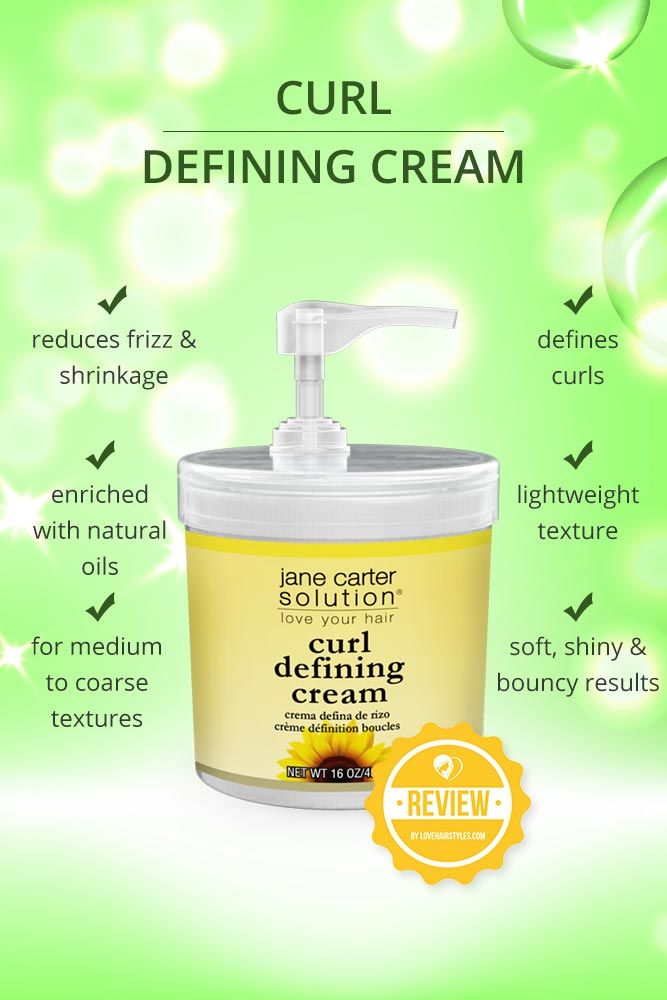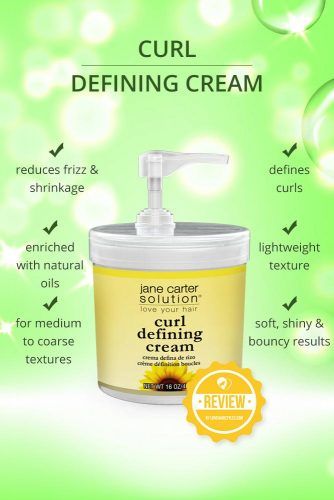 If you think that your twist-outs are perfect, this cream will show how to make it even better.
The major problem of natural hair products for black hair is that they tend to leave tons of buildup that requires unraveling protective hairstyles to get rid of it. Well, this defining cream has nothing to do with them. It deals with frizz, shrinkage, makes texture soft and bouncy, and nourishes with natural oils. The icing on the cake? It leaves no flakes or residue.
Buy on Amazon: $27.17
Source: Jane Carter Solution
ADVERTISEMENT ‧ CONTINUE READING BELOW
Curl Quencher Moisturizing Shampoo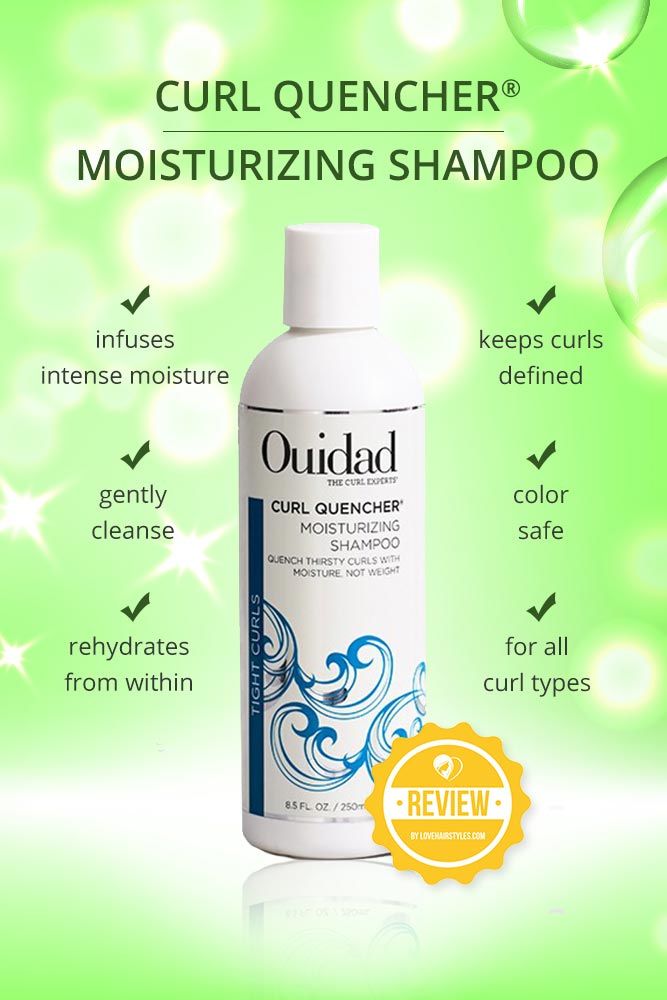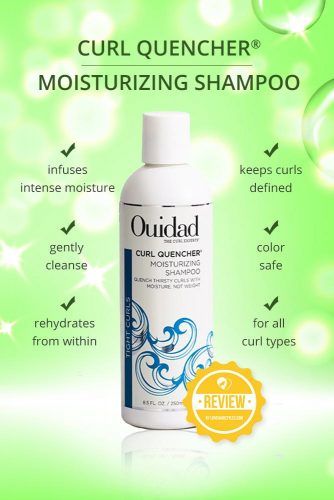 Finding the perfect shampoo for natural hair is all about trial and error. With this product, the error won't come out at all.
A restorative blend of essential hair vitamins and wheat proteins can hydrate your hair, saving it from damage, breakage, and, most importantly, frizz. The best thing you can do to keep your hair hydrated is to start right in the shower.
Buy on Amazon: $18.00
Source: Ouidad
Kinky-Curly Knot Today Leave-In Detangler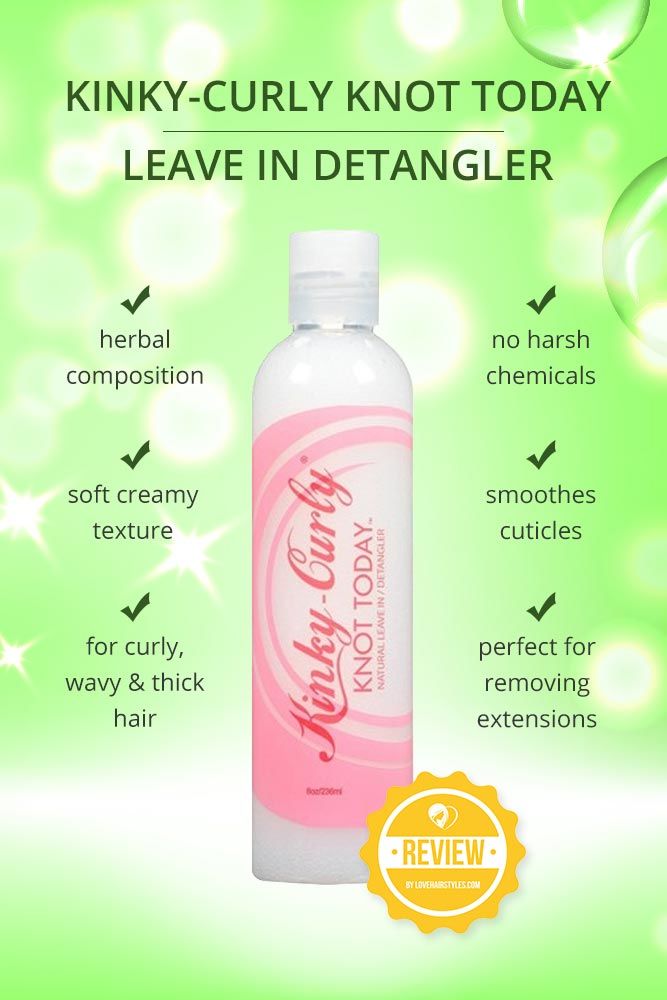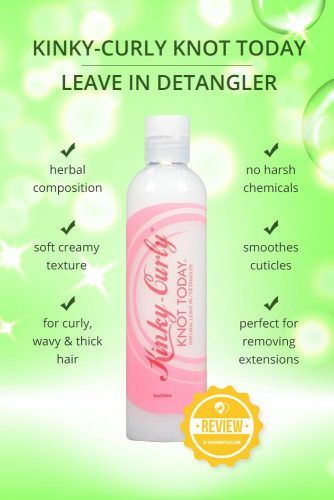 Removing tangles and knots is no longer painful!
The main benefit of all-natural hair products is, obviously, organic, natural-based composition. But, this time it's a secondary feature, as this product is both a leave-in conditioner and detangler. Tangles and knots won't bother you if you protect your hair with a smoothening herbal conditioner. Also, it's perfect for removing extensions.
Buy on Amazon: $11.96
Source: officialkinkycurly via Instagram
Kinky Curly Spiral Spritz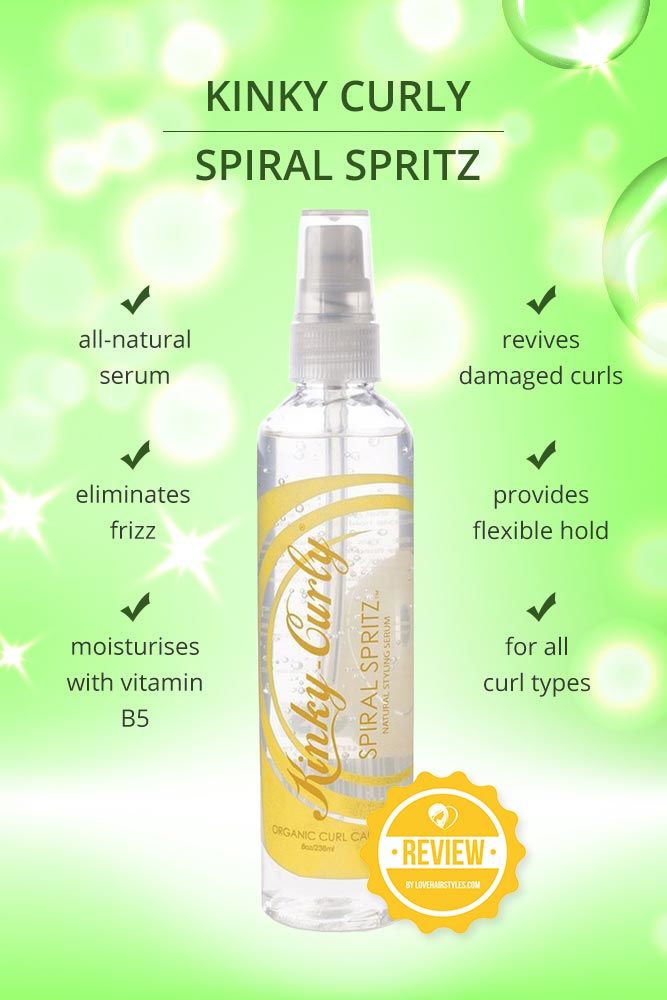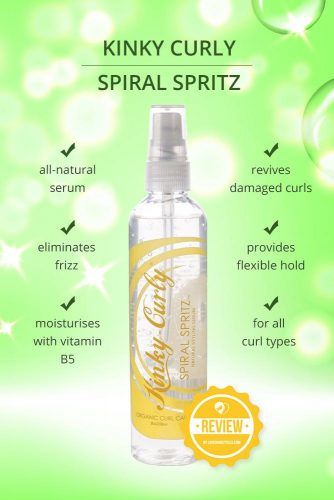 Show frizz who's boss and make curls behave in just one spritz.
Some girls use this product as a daily moisturizer, others refresh their curls with it, and some apply it whenever they want to get rid of frizz. As a matter of fact, this all-natural serum has multiple purposes, and each of them is performed ravishingly.
Buy on Amazon: $15.99
Source: officialkinkycurly via Instagram
ADVERTISEMENT ‧ CONTINUE READING BELOW
Raw Shea Butter Restorative Conditioner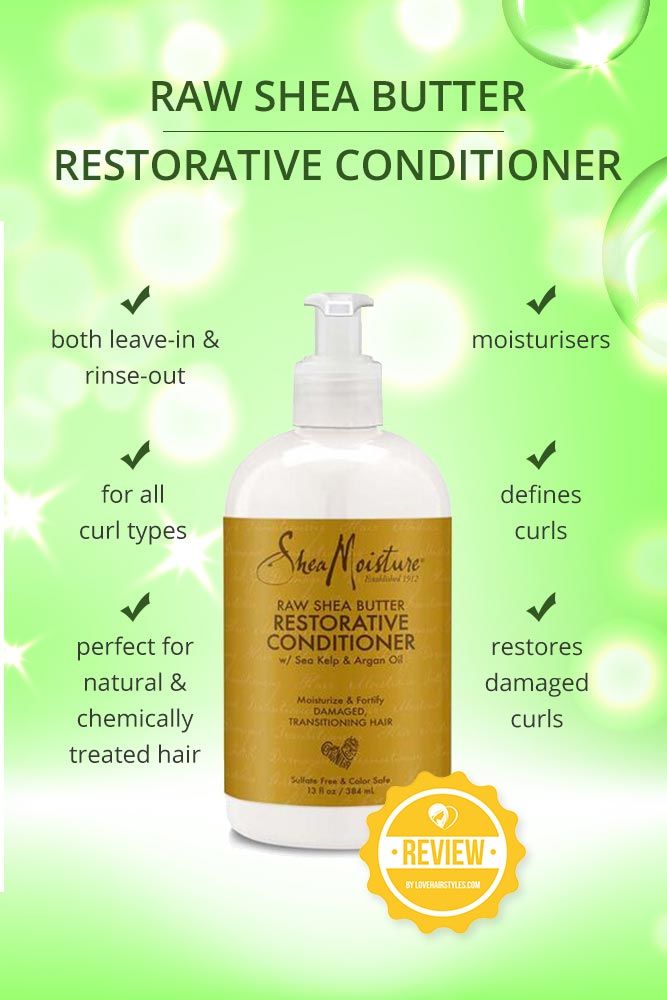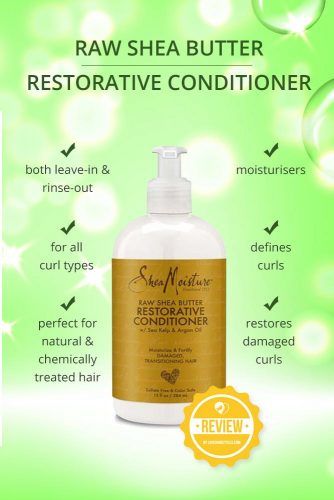 When dry, damaged or transitioning hair is bothering you, this restorative conditioner comes in.
A product that can act as a regular and leave-in conditioner at once is a fantastic option for ladies with any needs and curl type: from dry and dull to transitioning. All ingredients are naturally derived, so you can rest assured it won't affect your hair color.
Buy on Amazon: $19.99
Source: Shea Moisture
Shea Coco Curly Hair Souffle For 3B-4B Hair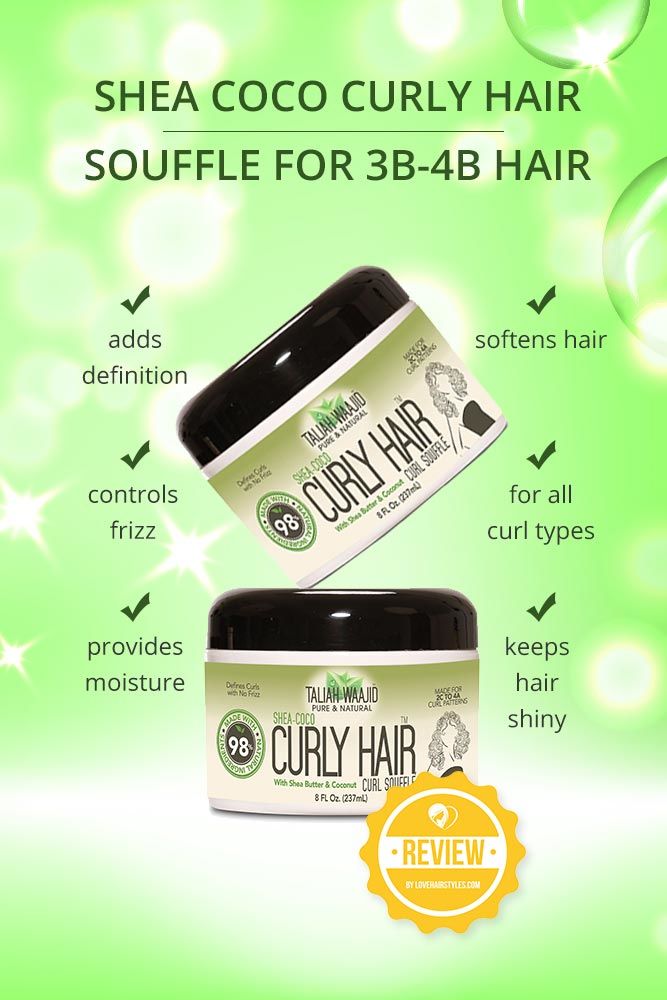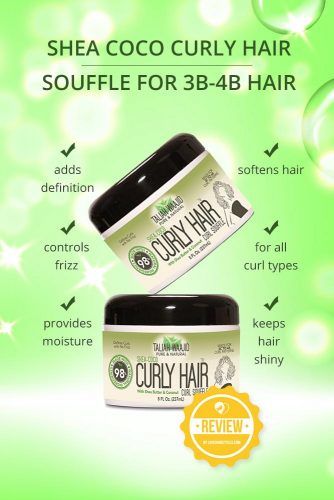 Regular, leave-in, and co-washing conditioners for natural hair rolled into one.
Another amazing softening and hydrating hair product that can satisfy all the curly needs. If can be used on damp, wet, and dry hair, depending on what result you aim to achieve. To keep up with absolute softness, lushness, and manageability of your hair, make sure to use it on a daily basis.
Buy on Amazon: $9.95
Source: Natural Hair
Kinky-Curly Curling Custard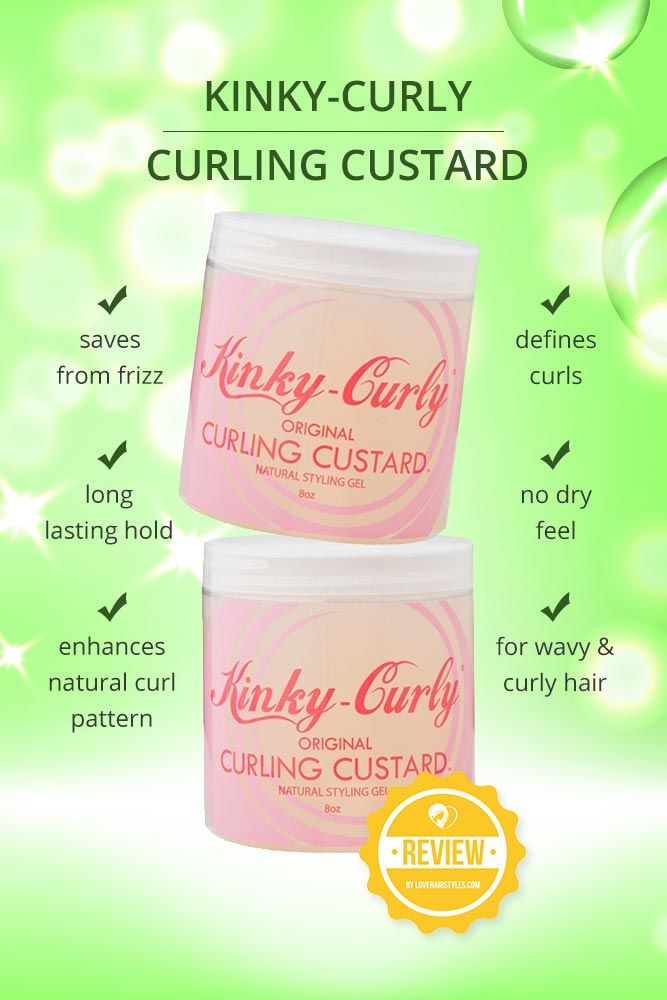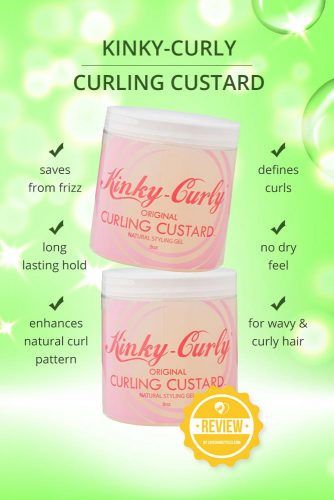 A product that will give you a curl pattern you never knew you had.
Long-lasting hold, curl definition, striking shine, and manageability are what makes this natural styling gel so desirable among women of color. And you knot what? The good old greasy look and frizzy feel will wash away once you apply the gel.
Buy on Amazon: $34.99
Source: officialkinkycurly via Instagram
ADVERTISEMENT ‧ CONTINUE READING BELOW
Camille Rose Naturals Aloe Whipped Butter Gel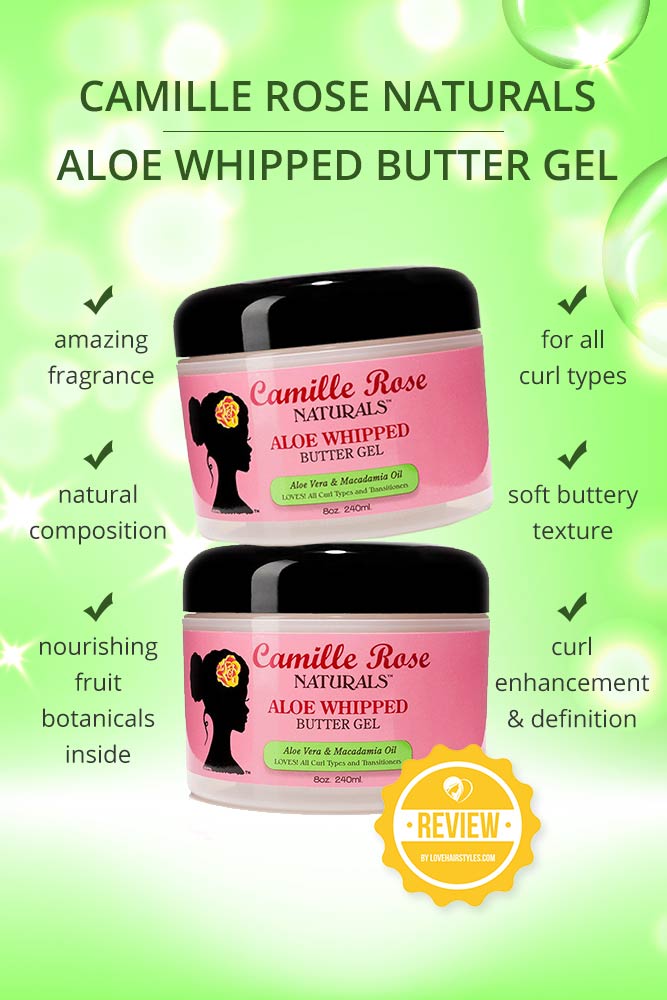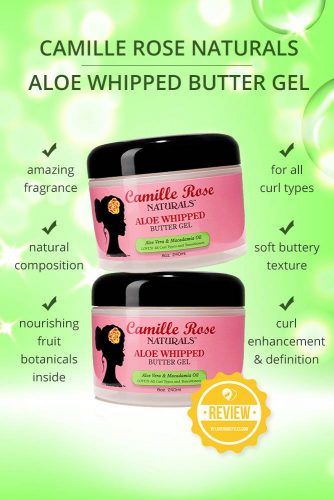 If you don't pair this organic gel with natural hair growth products, you're missing out!
With such a rich, nutritive, and organic composition, this gel simply takes the biscuit! Aloe vera, sweet almond, macadamia, and avocado oils are just what the doctor ordered for thick and coarse hair. By using it, you will feed two birds with one scone: make your hair manageable and healthy at the same time. Besides, when you take hair-growing treatment, this product will act as a nice supplement.
Buy on Amazon: $13.76
Source: Camillerose
Green Apple & Aloe Nutrition Curl Elixir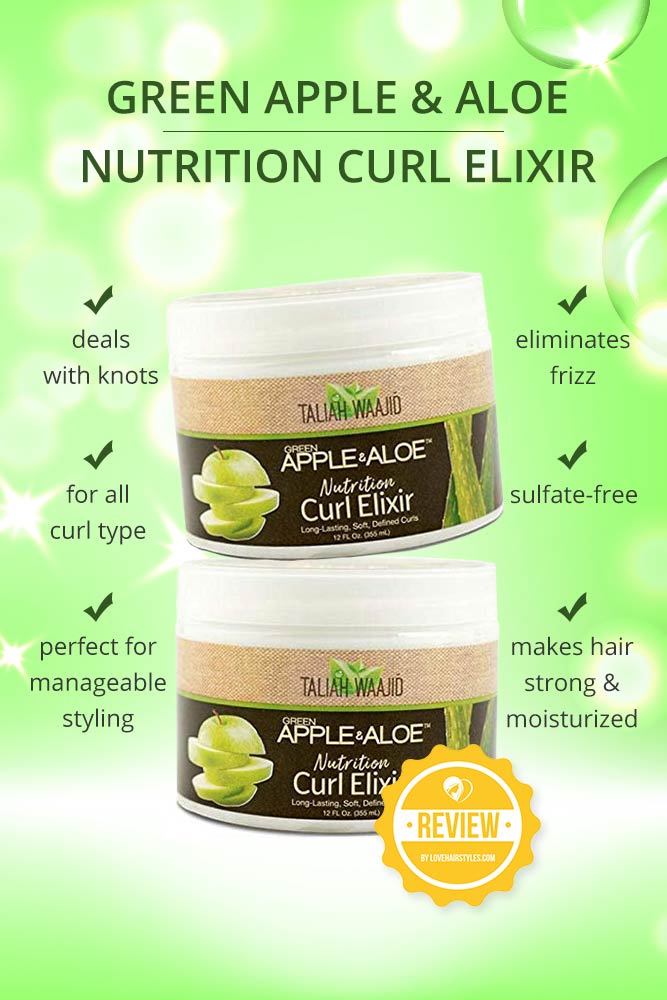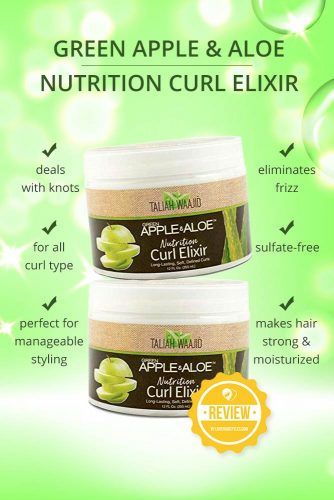 A curl elixir with a good curl memory that works great for all curl patterns.
Refresh and renew your curls with a multi-purpose styling elixir. Depending on the style you're going to create, you can work it into your wet or dry hair. Besides versatility, this product provides a nutritive hair care regimen that can strengthen your locks.
Buy on Amazon: $11.06
Source: Natural Hair
SheaMoisture Jamaican Black Castor Oil Strengthen & Restore Styling Lotion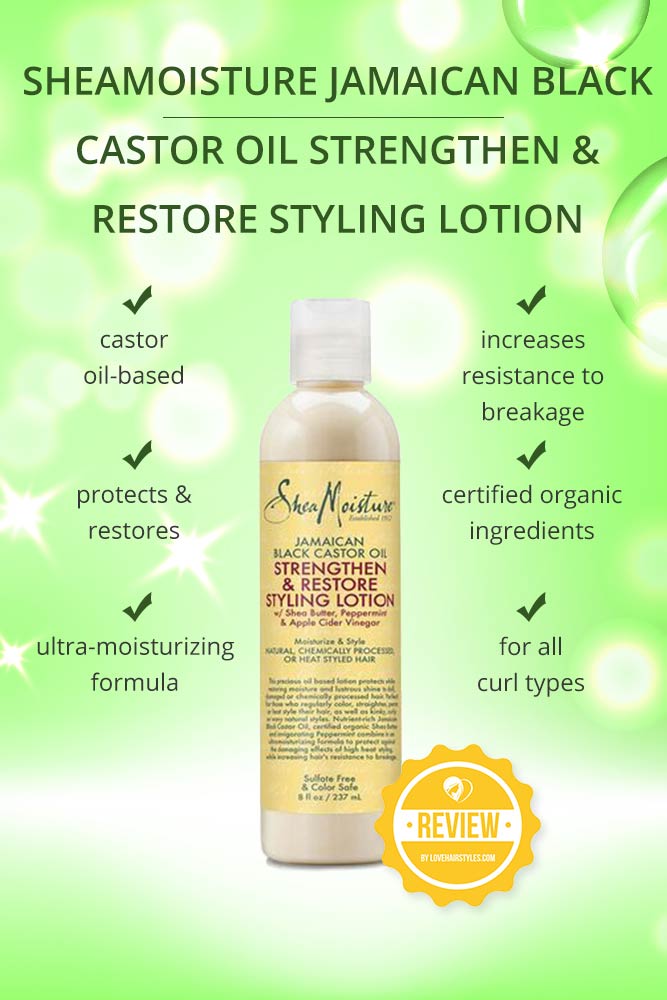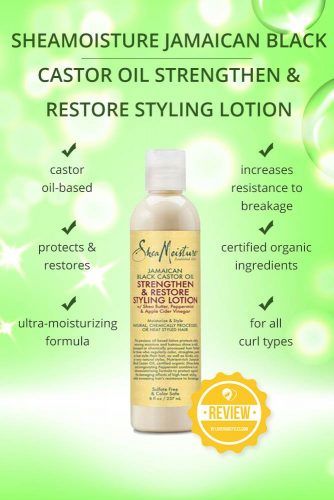 Oil-based lotion that protects not only natural but also colored, overstyled, and processed hair.
Whether you are an experiment-lover who changes colors every season or a natural-haired girl, you won't go wrong with this lotion. Since it has black castor oil as the main ingredient, you will see your hair restored and stronger with the regular use.
Buy on Amazon: $16.50
Source: Shea Moisture
ADVERTISEMENT ‧ CONTINUE READING BELOW
OGX Detoxifying + Pomegranate & Ginger Shampoo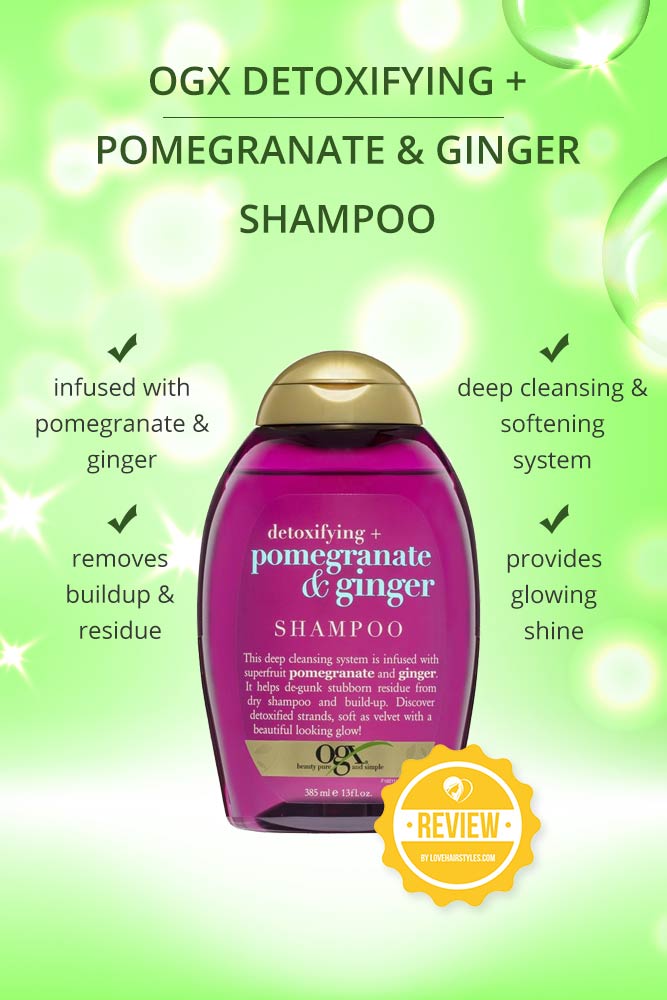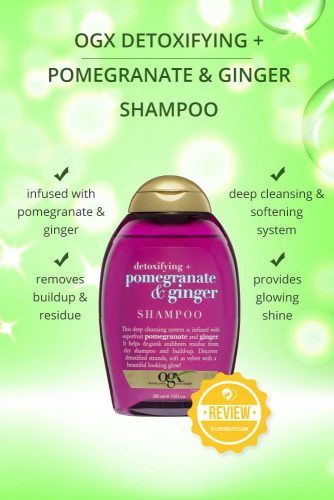 Here comes detoxifying shampoo that will breath new life into hair full of build-up and residue.
Sooner or later, you will notice some little flakes caused by your favorite styling products on your hair. And since switching to residue-free products will be quite tricky, it's better to have a good cleanser that will help you to get rid of the build-up. This sulfate-free shampoo with a pomegranate scent will come in handy to every curly mane.
Buy on Amazon: $9.02
Source: Ogx


Unfortunately, not all the shampoos and conditioners you see in the stores can be called the best natural hair products. Many of them give a coated feel and lead to tons of build up while outweighing the hair. That's why it's so important to have a compilation of time-tested, highly recommended products at your fingertips: we took care of you so that you can take care of your hair properly.
ADVERTISEMENT ‧ CONTINUE READING BELOW