By:

Glaminati Media

| Updated:

05/15/2018
A Gorgeous Looking Combo Of Blonde And Blue Eyes
You can see it by yourself how magnifying the combination of beautiful blonde hair and blue eyes looks. It makes people forget their names as the contrast makes the blue even more colorful and bright than they are already. It is a well-known fact that long hair is so charming. Mix all these 3 factors and you will turn into a bomb looking blonde hair blue eyed girl that will amaze everyone around you.
A Beautiful Combination Of Blonde Hair And Blue Eyes
If you have blue eyes and you are dreaming about having a beautiful blonde, then we are happy to help you with this task. First of all, let`s figure out your blonde color. Don`t think you only have one option. Look deeper and you will find that there is so much choice for you. Choose the one that will look good with your complexion and of course with your gorgeous blue eyes, and voila, you will look bomb.
Gorgeous Blue Eyes Girls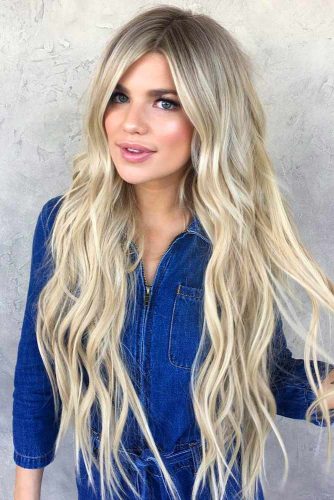 People call the girls with the blue eyes angels who fell from heaven. We totally agree! Innocent and pure blue eyes make women appear beautiful, tender and fierce at the same time. Have you ever noticed how people can`t think of what to say when they look deep into your eyes? Of course, that`s what we are talking about. Imagine how defined the color of your blue orbits looks with a combination of blonde hair.