Pull-Thru Ponytail
Source: cutegirlshairstyles via Instagram

The pull-thru ponytail is not as difficult of a hairstyle as it appears. Begin by assuring that the hair is smooth and secure in a hair band. Next, divide the hair into two even ponytails, a top ponytail, and bottom ponytail. In the top ponytail place an additional hair band about an inch and a half from the top hair band and divide the hair in half making a hole for the hair of the underneath ponytail to pass through by pulling it up from the bottom. Repeat this process all the way to the bottom of the length of the ponytail or stop at the base of the skull. This is one of the cute hairstyles easy enough to do before school in the morning.
ZipperBraid Updo
Source: sweethearts_hair via Instagram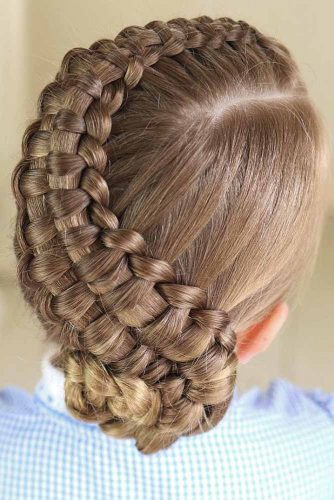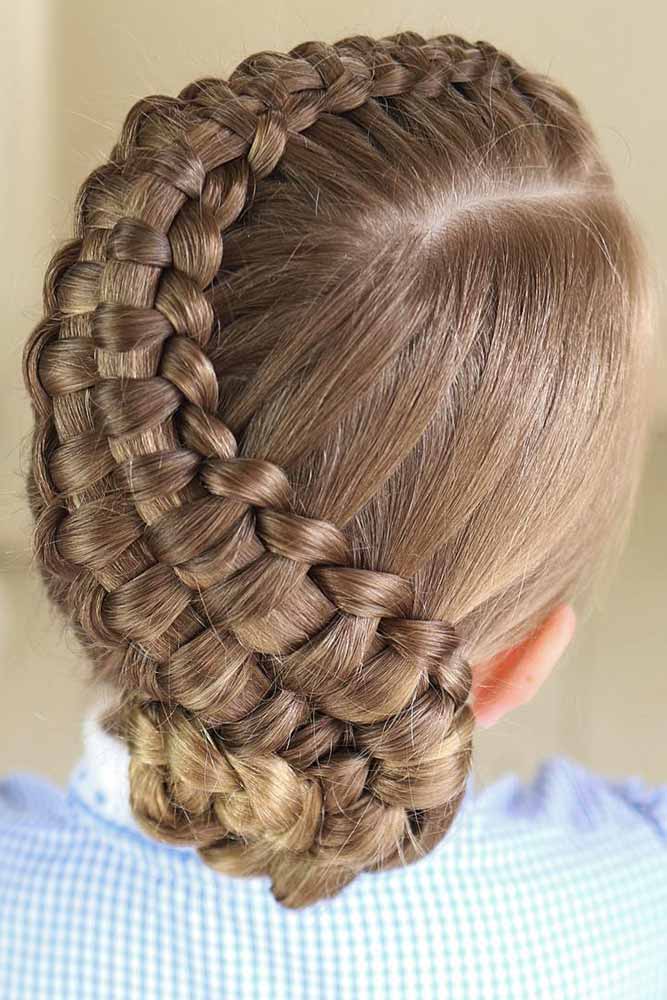 The zipper braid updo can be done in a variety of directions. It is a tricky but elegant look that once mastered can be modified for multiple occasions. The beginning of this braid is somewhat complicated and requires the cooperation of the client. Once you have completed the first few strands, it is a repetitive process. The smaller sections of hair that you use, the prettier this style tends to be. This is one of several little girls hairstyles that are perfect for formal occasions.
Flip Over Braid
Source: abellasbraids via Instagram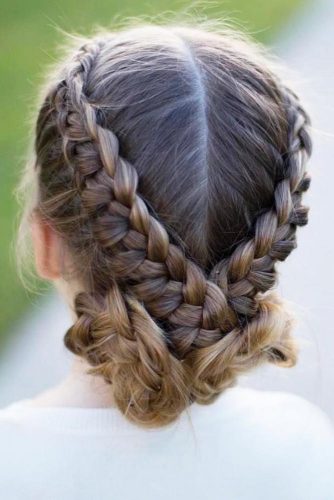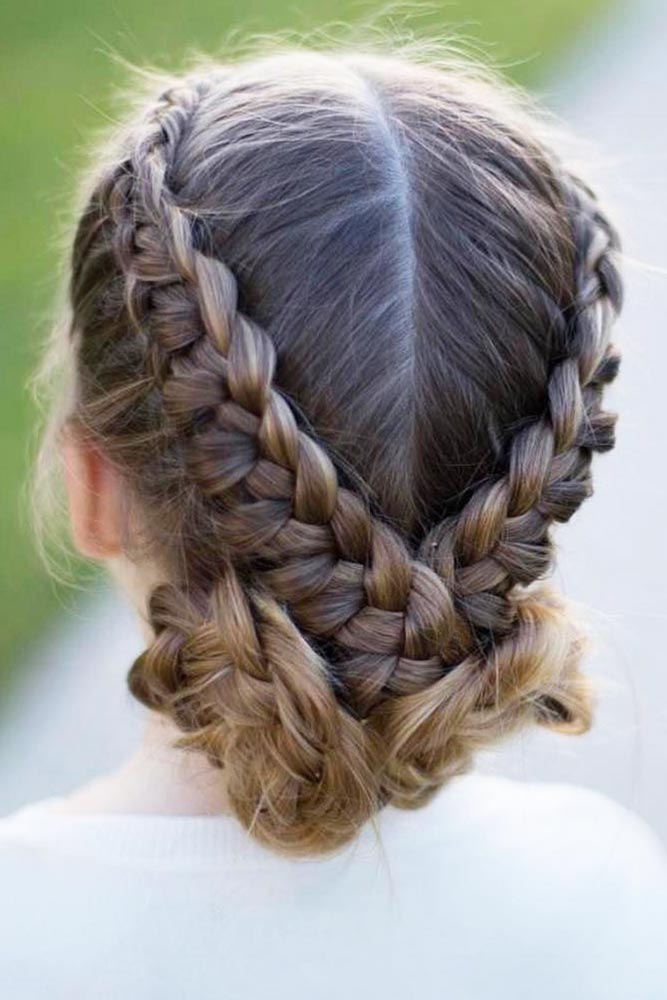 By far, one of the cutest hairstyles for little girls is the flip over braid. Begin with dividing the hair into two sections and choose a side to start with. Place the other side in a ponytail to keep it secured and out of the way. Begin your braid by doing a Dutch braid at the top front of the hairline. Once you have proceeded to the area of the ear, leave out part of the section toward the face prior to adding hair to your braid, creating a waterfall effect. Finish the braid and secure with a hair band and repeat the process on the other side, leaving out the waterfall sections to match the opposite side you just completed. Returning to the waterfall pieces, begin a Dutch braid providing space as you make your way back. Once this process is completed on both sides, the bottom braid is flipped up and pinned above the top braid. And then the remaining hair can either be left in a ponytail or braided to create flowers as in the above photo. Although it appears complicated, this is one of the easy little girl hairstyles that gives the illusion of difficulty.