Cute Black Girl Hairstyles
Source: cutegirlshairstyles via Instagram

There are several options when looking for cute black girl hairstyles. There are options outside of the classic pigtail braids and designed braids, as well. There are options to side sweep her natural curls or style ringlet curls and incorporate a bow or barrette. The cornrows with a ponytail is a popular option, and the mini twist is utterly breathtaking. When exploring little black girls hairstyles for school, one needs to take into consideration the time it will take to complete the style. While you may not have time to do intricately designed braids, a simple thick braid or twin buns could be the perfect solution. Don't forget to occasionally let her heritage shine through as well with the natural afro look. Building confidence in her at an early age is important to her development.
Double Dutch Infinity Braid
Source: sweethearts_hair via Instagram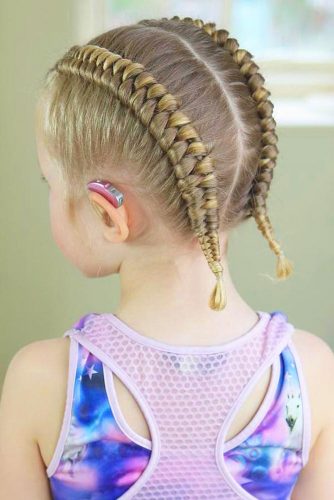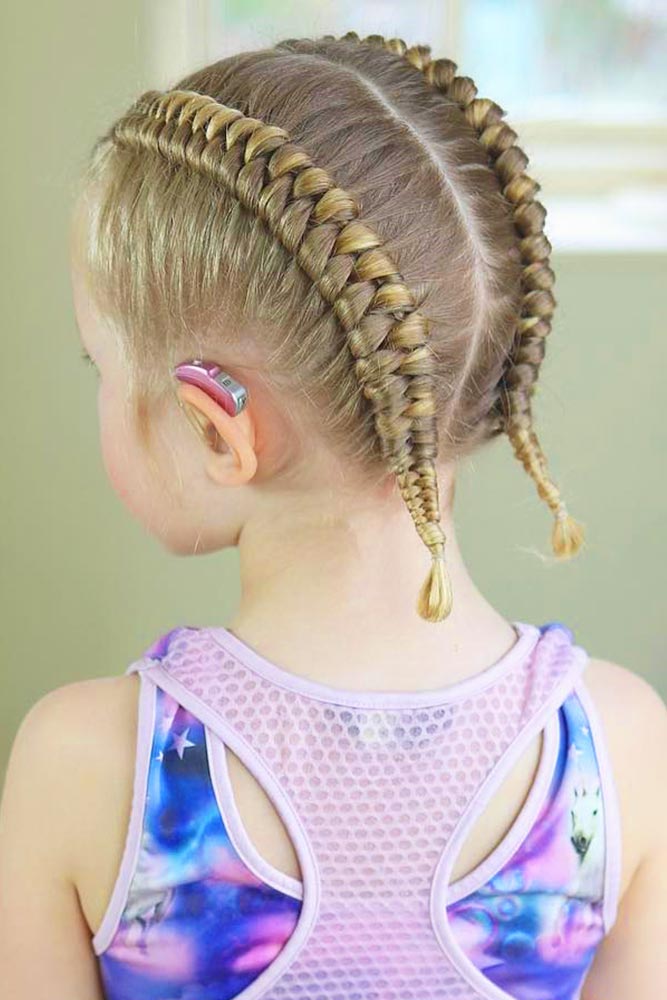 There are also cute hairstyles for girls with short hair. The Dutch infinity braid is a beautiful option to pursue. And if one is worried about the overall neat look of the style, a tip is to use wax spray to tame all the flyaways. A useful tip with this braid is to keep the braid tight and to secure each link in the braid. Although it appears to be difficult, this is one of many easy hairstyles to do at home. You can allow the braid to curve and follow a varied pattern if you have longer hair or you can go straight back of the head if your hair is shorter.
Simple Dutch Braid Hairstyles For Girls
Source: abellasbraids via Instagram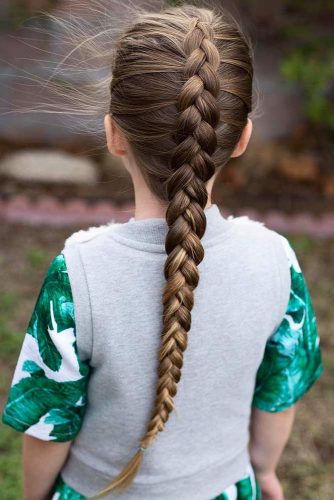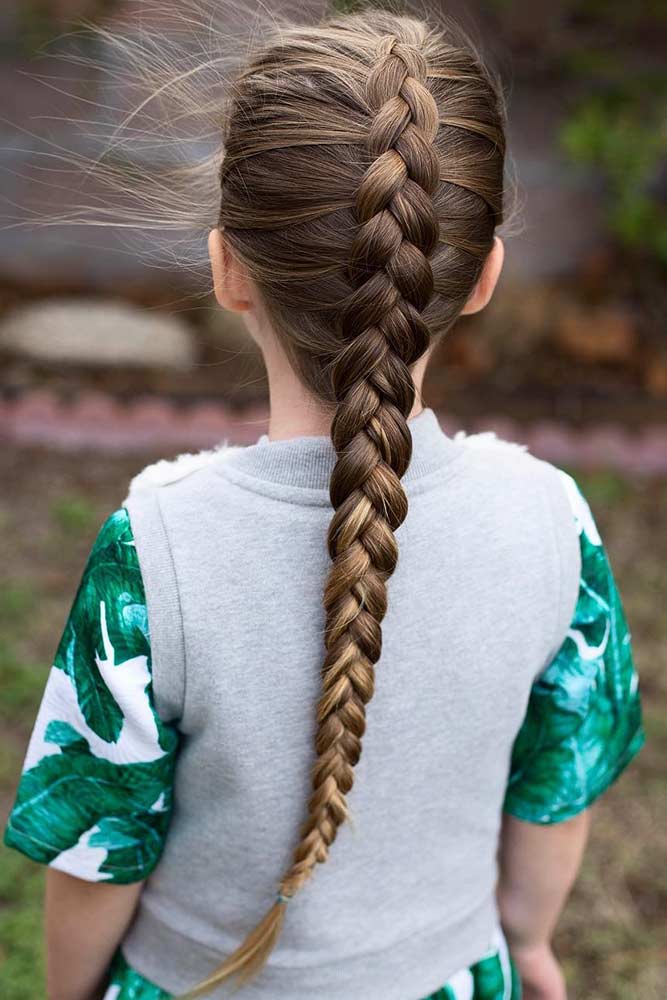 It's almost time for school and you need to find a couple of cute easy hairstyles for girls. It is a given to do a braid but to decide on which one is the next dilemma. The braid is one of the easy hairstyles for school aged girls and allows them to show off their hair without it being in the way of learning and playful activities. The Dutch braid is not only beautiful but simple, and it gives a look of depth to a girl's hair. Regardless of the length of the hair, this style is still possible as long as the sections of the hair you are braiding meet and intertwine.