Pigtail Buns
Source: abellasbraids via Instagram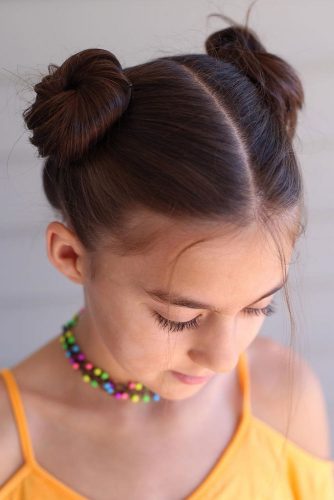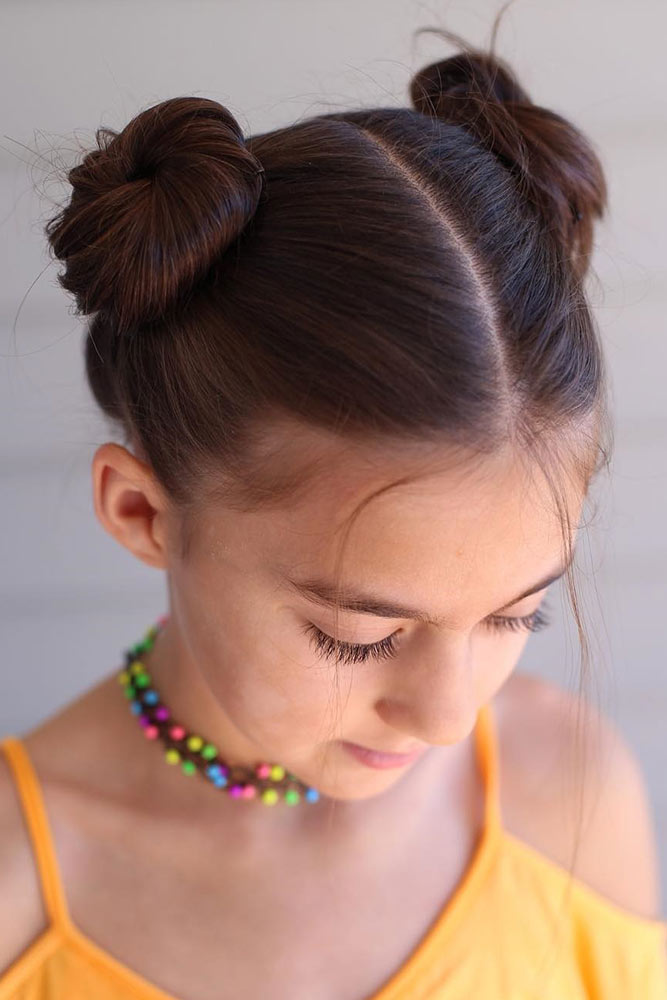 There are several options when it comes to updos for short hair. Begin with parting the hair in the middle and combing through well. Gather some hair and do a small ponytail and secure with a hair band. Proceed with gathering the remaining hair up and do a larger ponytail with an additional hair band. If you want to add wispy side strands, pull those down prior to securing with the hair band for a smoother look. The pigtail buns are adorable once you twist them up and secure them with a pin or hair band. Once again, perfection is not essential in this hairstyle as the somewhat messy nature adds character to the style.
Upside Down Braid Into A Messy Bun
Source: abellasbraids via Instagram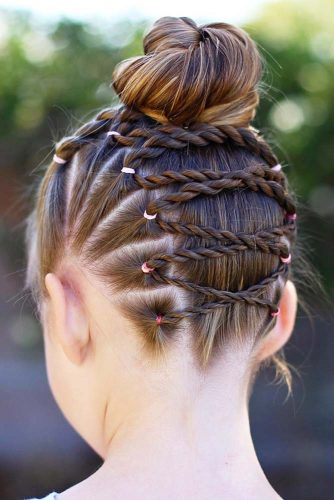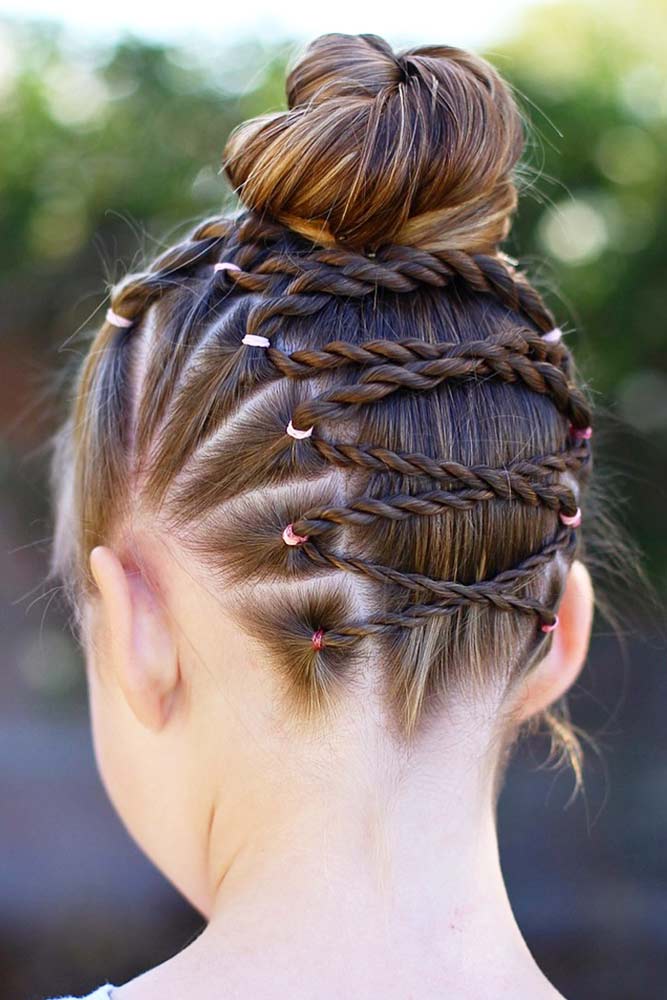 This style is by far one of my favorite in little girl hairstyles. This braid is typically down in a single braid from the center of the head up towards the crown to finish with the messy bun. However, in the photo above, there is a unique flair to this style which exudes the youth and playful nature of a child. The braids were drawn from sections of hair from the sides and then crisscrossed to form a fun design. You begin at the base of the neck to form the upside down braid into a messy bun at the top of your head.
Accent Braids On Short Hair
Source: abellasbraids via Instagram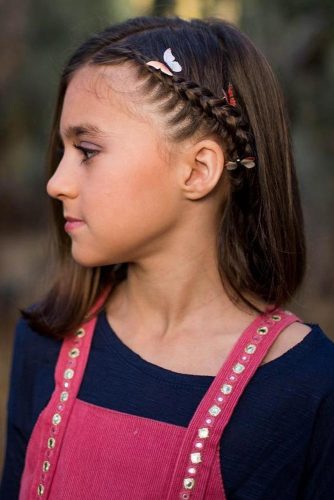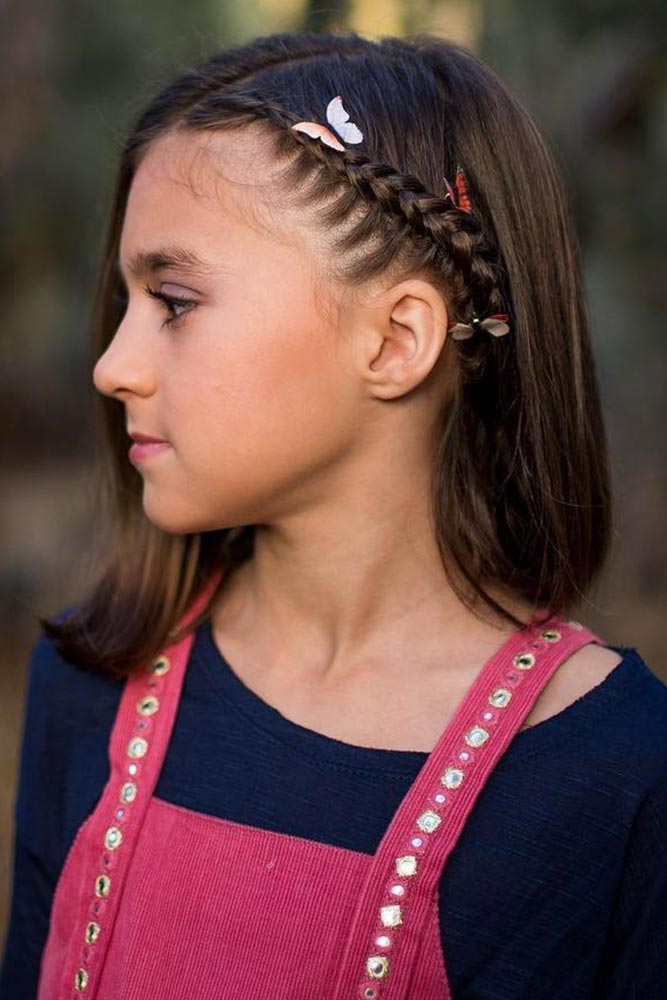 There are many ways to embellish short hairstyles for girls. One of these ways is to use accent braids like in the picture above. The accent braids not only add some flair of style to your hair, they serve multiple purposes, among which to keep your hair back – off your face and eyes. You can also add hair bows and decorative embellishments to kick it up a notch. Or play with different variations and styles of braids to further accentuate the overall look.