Side Flipped Fishtail
Source: sweethearts_hair via Instagram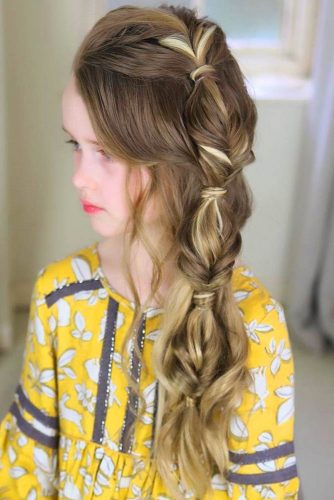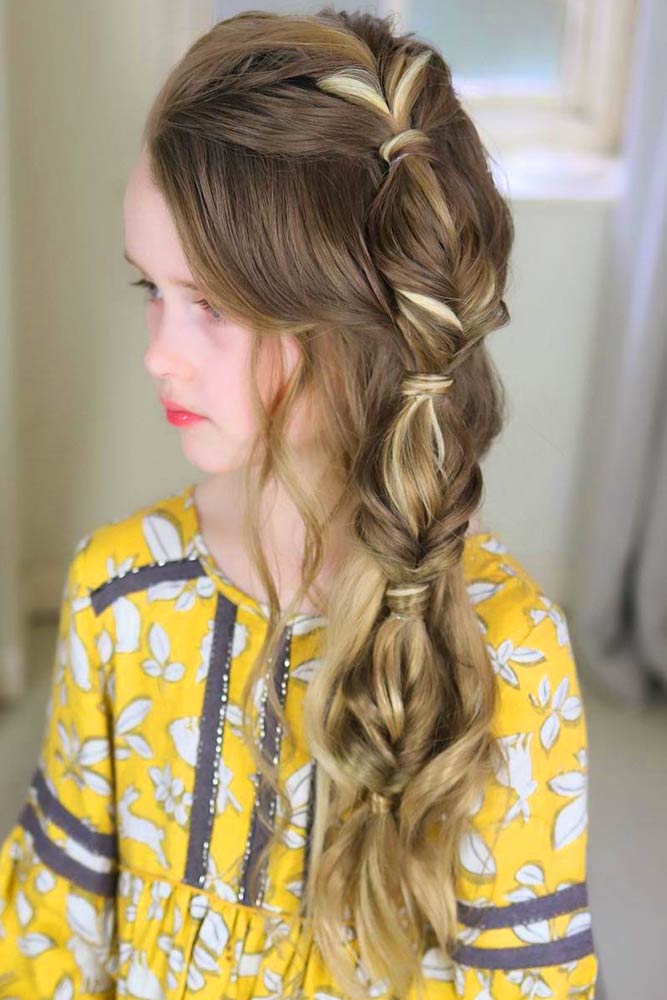 One of the more elegant looks in kids hairstyles is this side fishtail style. While this style has the appearance of difficulty, it is beyond simple. You just gather sections of hair, secure it with an elastic and then flip it. It's honestly that simple! As you proceed through the length of the hair, gather additional sections, secure and flip. You can do as many or as few as suits your taste. You can also add some intertwined flowers or ribbons for an added pop. This sweeping hairstyle is glamourous looking but super easy to obtain.
4th Of July Hairstyle
Source: cutegirlshairstyles via Instagram

There are several festive 4th of July cute girls hairstyles to choose from. The one in the above photo is simple but beautiful. Besides the option to follow with a complete braid all the way through the length, there are also options to tuck the hair underneath, which works best for thinner hair. You can also stop the braid at the base of the neck and allow it to be a ponytail. As with all hairstyles, the limitations are based solely on your imagination and creativity.
Braided Ponytail
Source: cutegirlshairstyles via Instagram

Among the high ponytail styles cute girls hairstyles are fun and pretty. As with any ponytail to provide a neater look, you can cover the elastic with hair. There are various braids and twist options you can try to change the look. Multiple braids add an interesting dimension to a ponytail as do intricate twists. Combine these two factors, and you end up with a stunning result that makes the everyday ponytail a thing of the past.