By:

Glaminati Media

| Updated:

05/16/2018
Dark Purple Roots Into Ash Hair Color
Purple comes in so many delicious shades that flatter both cool and warm complexions and there are many other tones that highlight both it and you. So, why should you choose just one? Choose a few! Better yet, go for a purple hair ombre and let one gorgeous color cascade down into several. This stunning look begins with a rich dark purple hair color as the base color at the root and then fades slightly into lavender and silver, and then bursts into ash at the bottom. Ash provides fullness, so if you have fine hair, you'll adore the effect. The brighter colors especially compliment those with light, cool complexions.
Purple Colored Geometric Undercut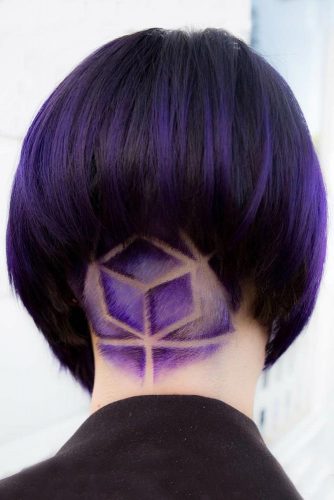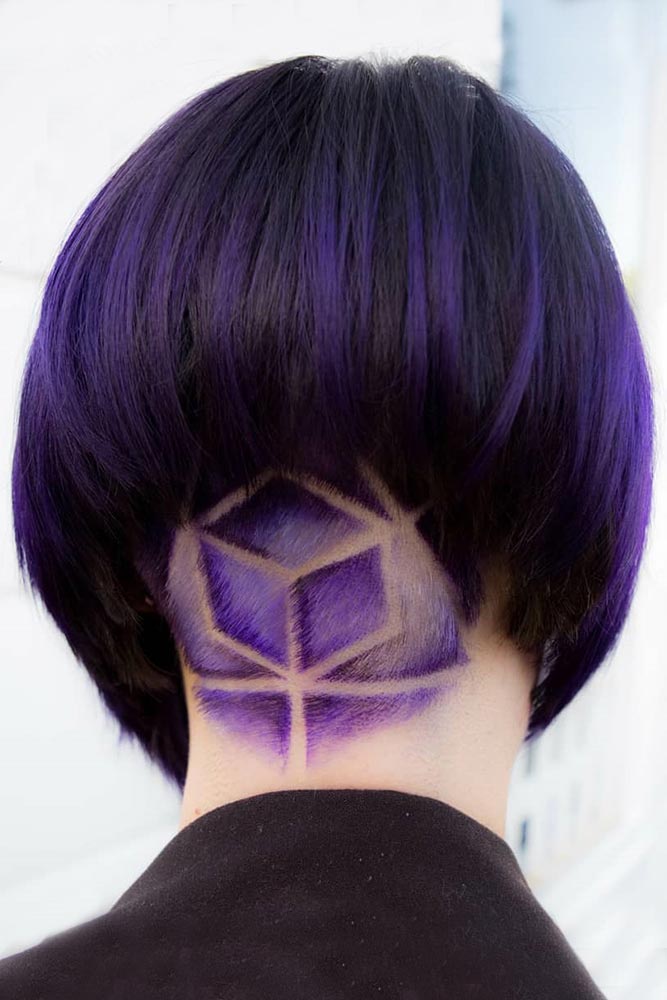 If you have black hair and want to try something cool, fun, and different from the same old color choices, but still aren't yet ready for a complete change, the purple colored look is the one for you. You can pretty much use any purple shade you want in nearly any style and all will look classy. Purple highlights in black hair are stunning and you can put in only enough to be noticed when you're out in the sun or cover half your head with a vibrant dark purple hair color that makes your already shiny hair reflect even more light. Take it up a few notches with a contemporary short cut and a cool geometric undercut, like this three-dimensional cube.
Two-Toned Hair Color Trend
The color melt technique is a relatively new hair trend that looks amazing with purple. The technique takes two colors and blends them seamlessly, as if they "melted" together naturally. Selecting a warm and cool shade is certainly attractive and you'll never go wrong with such a safe choice. But, if you're feeling daring (keep in mind that purple represents bravery), perhaps one day you'll select a deep, dark purple color, which will give you dark roots, and then maybe a pastel color, such as lilac, into which the dark purple will "melt." Whether you have a cool or warm complexion, the color will look good on you. This melt combines pastel shades of lavender and pink, which look lovely against a fair complexion.