By:

Glaminati Media

| Updated:

03/25/2019
Aubergine Hair Color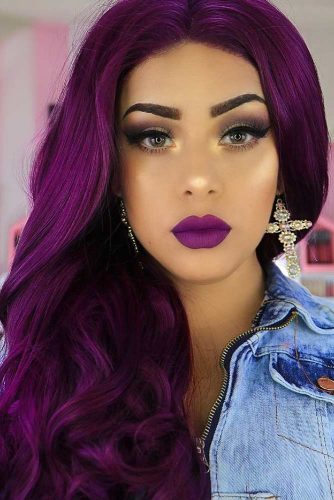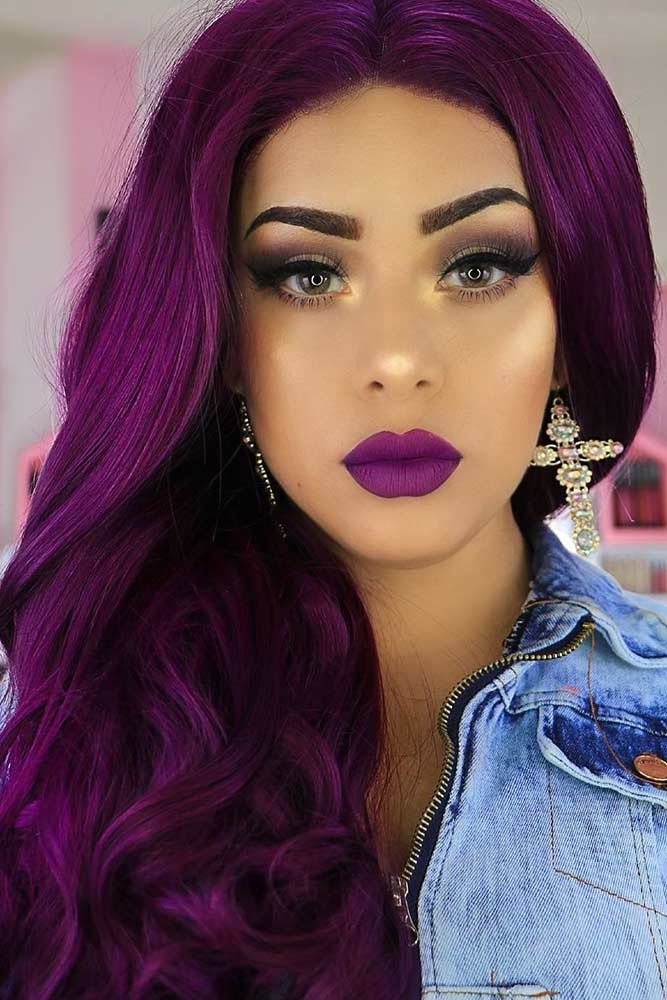 Eggplant or aubergine is an awesome color. It's bold, self-assured, self-sufficient, and just a little bit rebellious. When you add it to your hair, people will instantly notice you and they will be unable to look away. An aubergine hair color turns every woman into the hot girl with dark purple hair. Like this stunning model, the deep, rich aubergine color looks best on those with a dark skin tone and olive skin tone.
It'll also flatter any eye color and make them both pop with barely any makeup. For even more drama, layer in a navy shade. Or, if you have a light skin tone and really want to try aubergine, pair it with plum, which has warm undertones.
Purple Curly Hair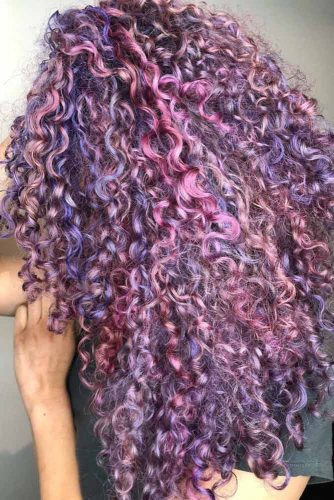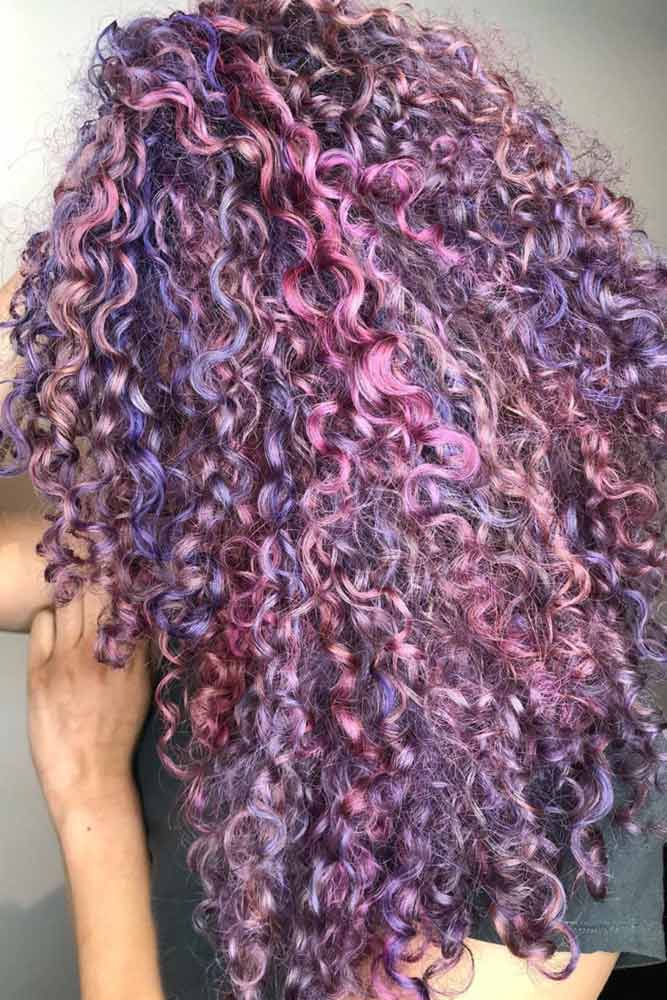 Naturally curly hair is more porous than straight hair, more vulnerable to breakage, and needs tons of moisture to stay healthy. It's high maintenance even without color. Adding purple which, if you're brown haired or African American, might also require lightening beforehand and thus cause damage and dryness. But, just look at that photo. It magnificently shows a range of purple tones.
There's pink, lavender, mauve, and even magenta. Add the curls add further dimension and excitement to the mix of colors. It's as if the colors are in motion. It's just spectacular. To help purple curly hair better retain the dye and look its best, condition your hair with unrefined coconut oil or an intense conditioning treatment the evening before you color.
Many Colors For Long Curly Hair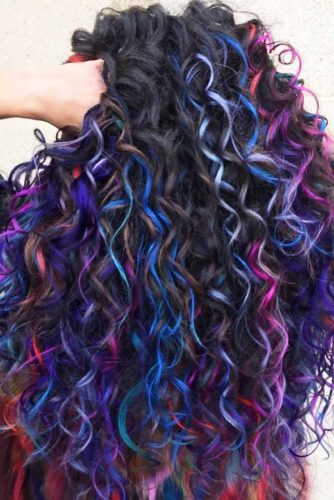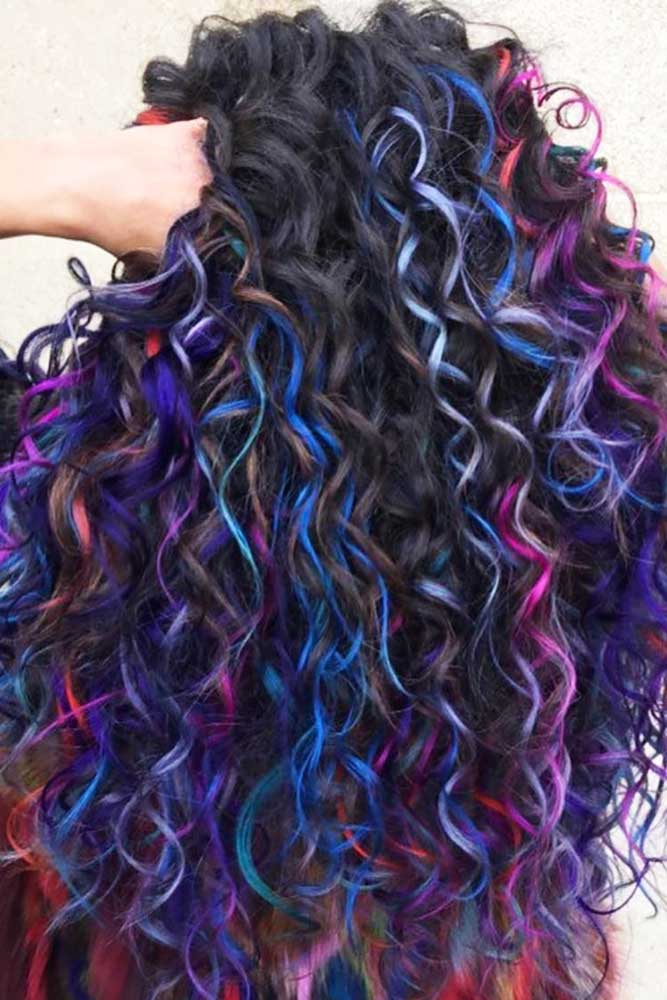 There's nothing more gorgeous than a long mane of purple curly hair. No, wait, that's wrong. A long, curly mane of hot pink and dark purple hair is certainly just as gorgeous. Or, perhaps a curly mane of blue black hair with multiple shades of purples, pinks, and blues. Now, that is dazzling.
Notice how the model's dark brown hair and roots are still discernible, even with all these wonderful purple colors winding through her curls, like stunning ribbons. All those bright purple tones bring out the beauty in her natural color. You might not have noticed her natural color before, but now, it shines with a healthy glow.