Pink Sugar Heart Halloween Look With Horns And Ponytails
Source: twiggybraindead via Instagram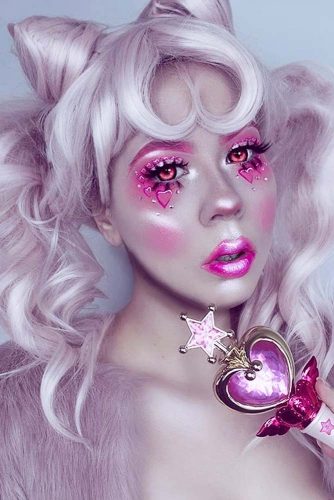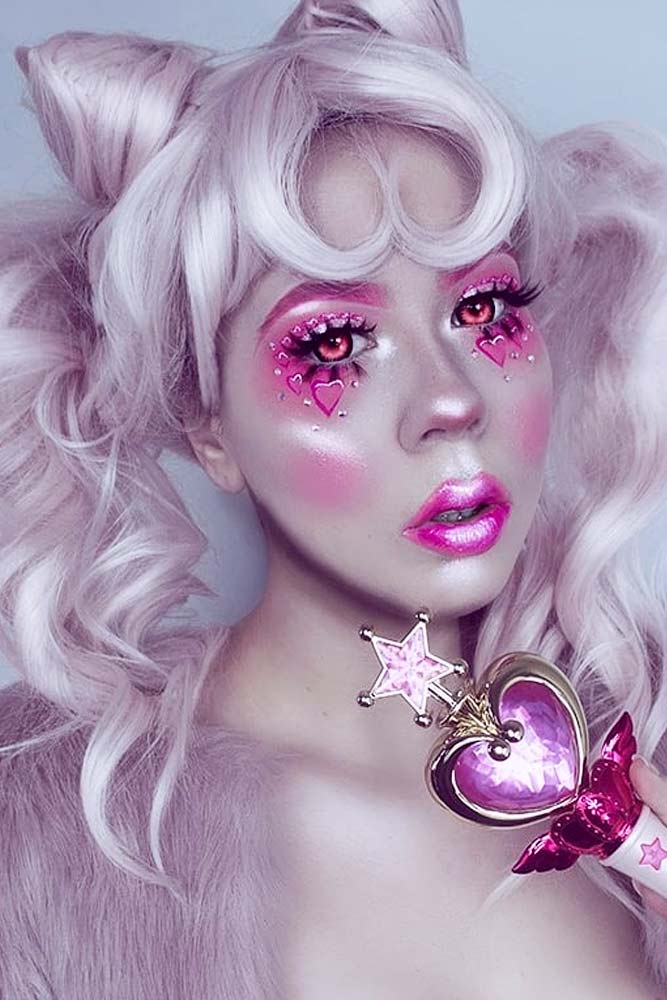 You already know how to create cute cat ears from our second tutorial, so our advice for you is to let your imagination run fly and use this trick for many different Halloween looks. Add some waves, do double ponytails, curl your bangs; don't be shy to be creative!
Aurora Borealis Look With Space Buns Half-Up
Source: sandrarclemente via Instagram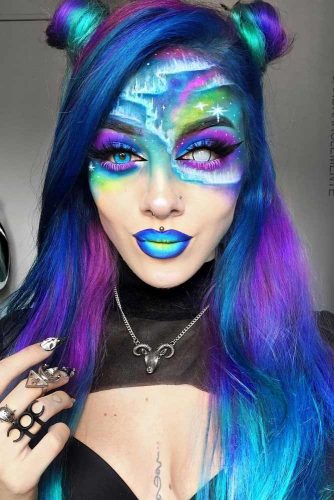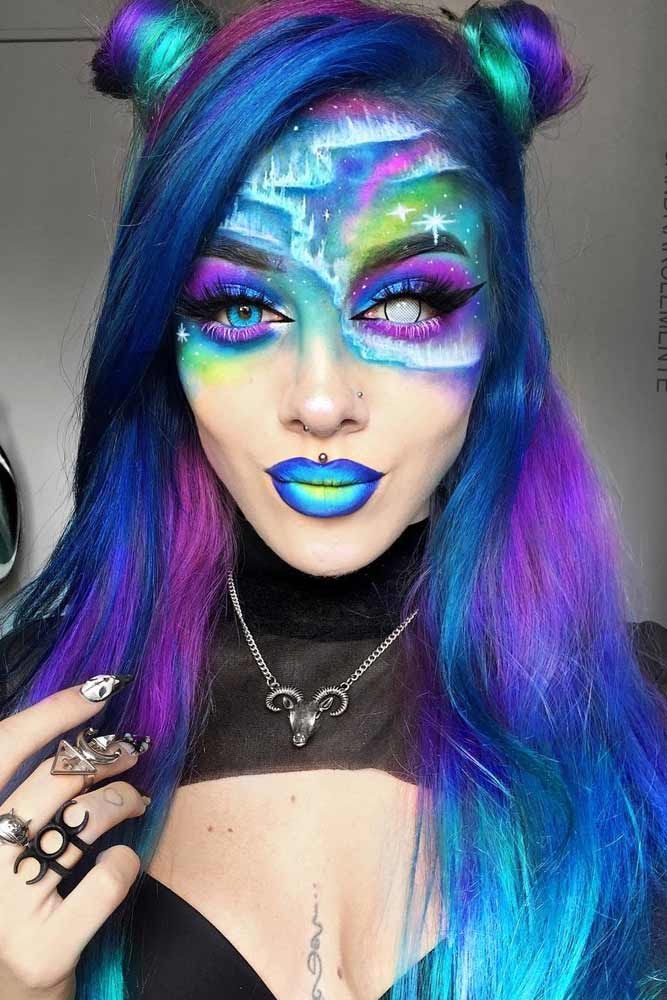 Want your look to be all about fairy shining? Don't forget to get some temporary hair chalks, then. All Halloween hairstyles for long hair aim to stand out, and the burst of space colors is crucial for such a look. Mix all your favorite galactic shades, and create two tiny little space buns, leaving the rest of your hair fall on your shoulders.
Unicorn Look with High Wavy Ponytail
Source: picturresque via Instagram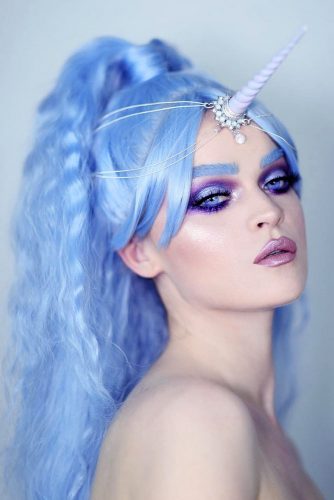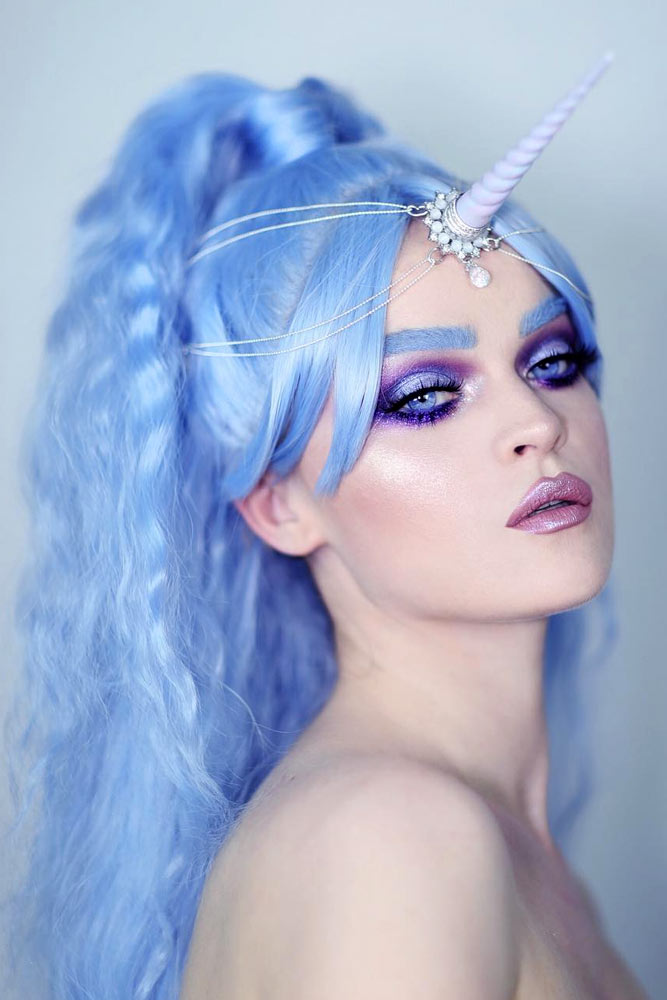 It seems like everyone thinks that a Halloween party without at least one unicorn is a party wasted. Yes, this look is quite common. But have you ever seen such a noble, cool-toned, and simply unique unicorn? If you want to be different, sticking to one color scheme is the key. For an adorable ponytail like this, create a lot of braids and give them some time. Then, unravel them and put all your hair in a high, curly bun.