The right hair straightener in a woman's arsenal is the little black dress in her wardrobe. In other words, we ourselves can't imagine a modern lady without this styling solution, as looking presentable is as important as keeping up with your busy routine. Luckily for you, we've done the hardest job: tools research. And now, your task is to pick the right one, based on your needs and preferences.
ADVERTISEMENT ‧ CONTINUE READING BELOW
Remember how many times you left your home with something like a one-second top knot just because you didn't hear the alarm? That's life, girl. But it can be improved; just don't underestimate the power of styling tools. Whether you want to rock your work-day with perfectly straight hair or show up with flirty curls or waves at the meeting, straighteners are versatile for all purposes!
To help you find the perfect tool for you, we've prepared some basic tips and selected the most recommended and well-tried straighteners that are designed to make your styling life easier. Check them out!
*We may earn money from affiliate links on this page. Please check out our disclosure policy for more details.
Remington Digital Anti-Static Ceramic Hair Straightener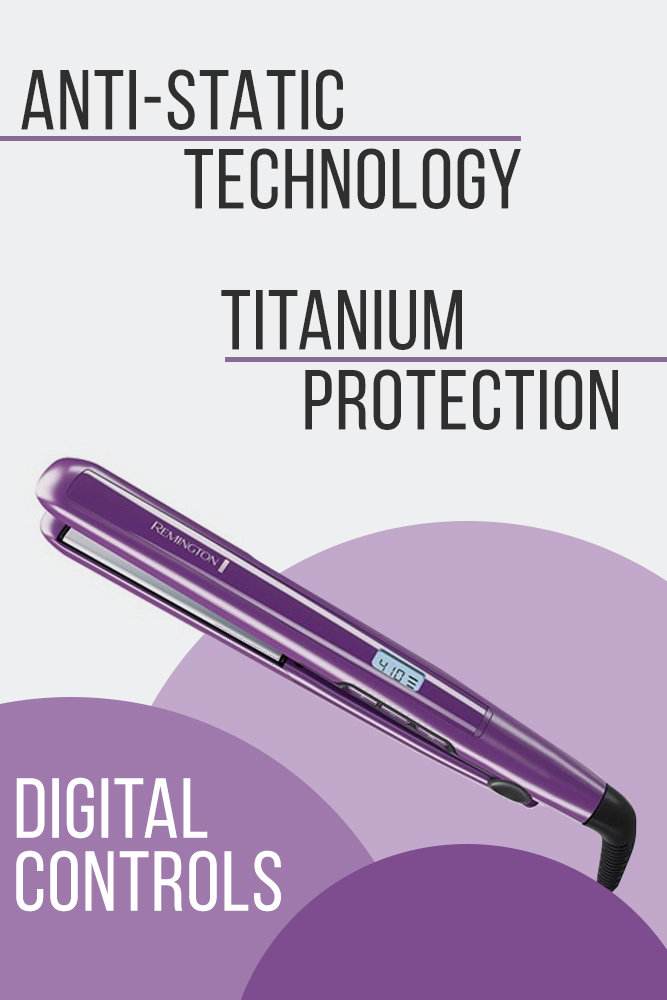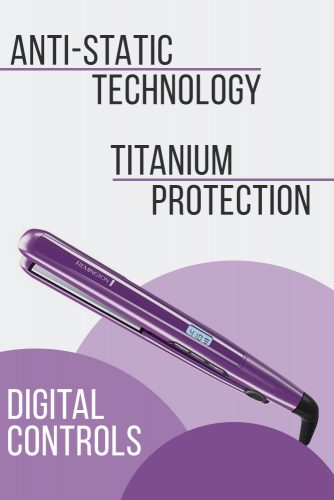 Source: Remingtonproducts
According to many hair straightener reviews, ladies who struggle with frizz can't do without this silky cutie. First off, its titanium protected plates made of ceramics will provide you with the so much needed anti-static effect, giving you a polished look. Secondly, it's one-inch plates will work for both curling and straightening. Also, you can regulate the temperature, choosing one of the six heat settings.
Buy on Amazon: $17.96
ADVERTISEMENT ‧ CONTINUE READING BELOW
HSI Professional | The Glider Titanium Hairstyling Flat Iron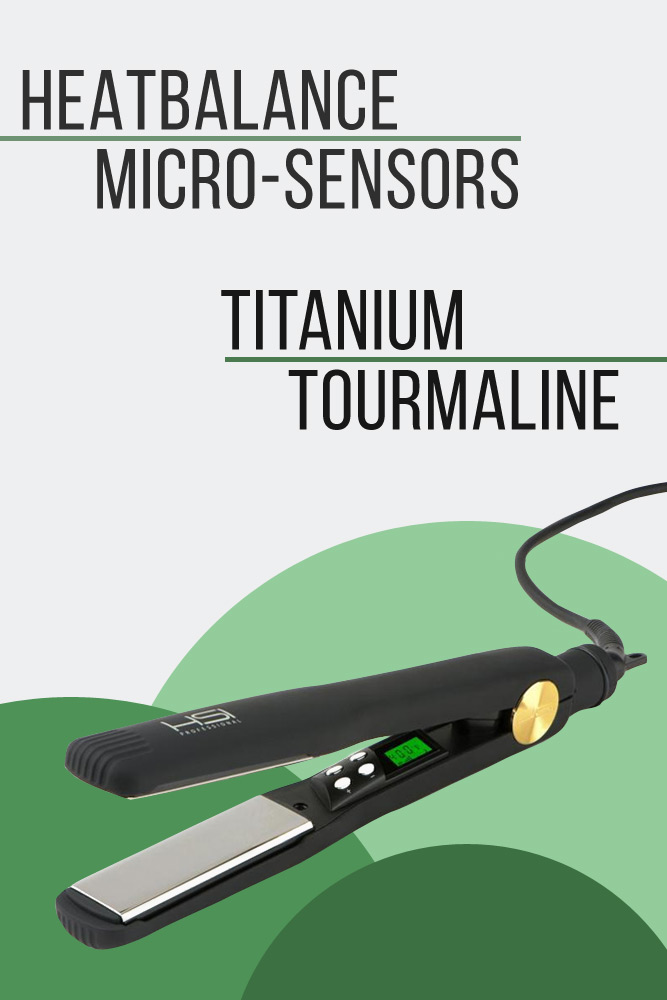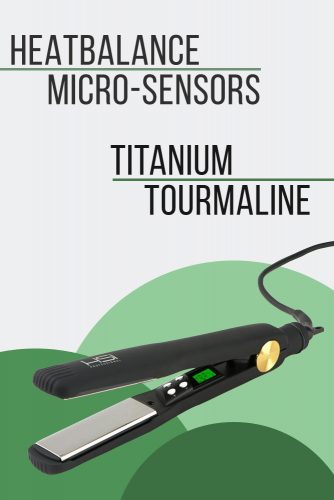 Source: hsiprofessional via Instagram
If the best hair straightener for you is the tool that helps you to prevent damage, look no further. This tool features high-quality ceramics that not only distributes the heat evenly throughout the length but also regulates the temperature. It's suitable for any styling ideas and gets hot in seconds, which is a win-win for business ladies. To flatter you more, the straightener includes a heat-protectant and a heat glove.
Buy on Amazon: $129.99
KIPOZI Professional Titanium Hair Straightener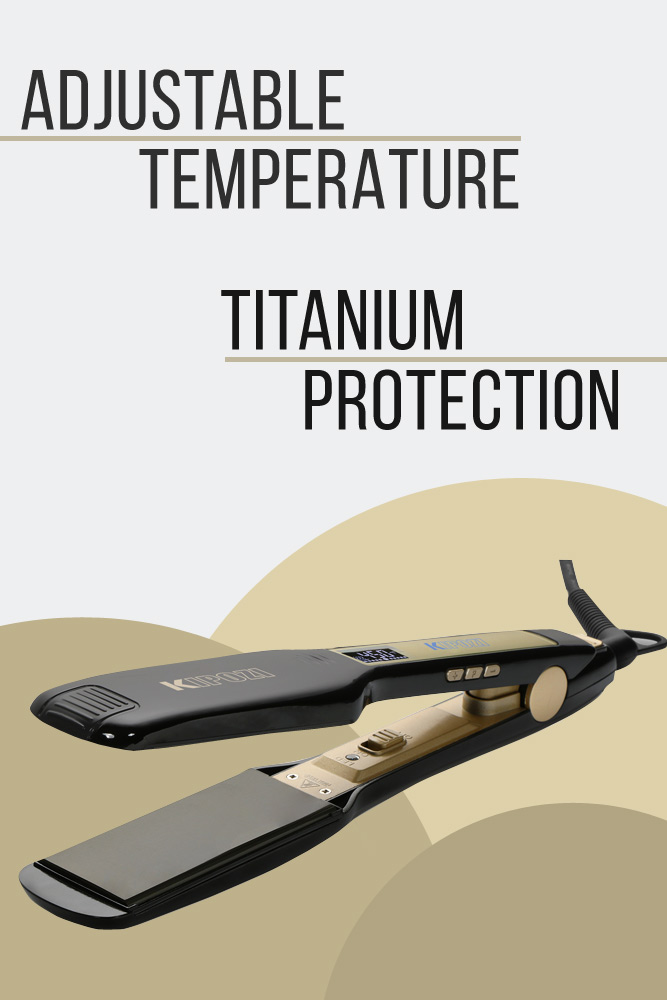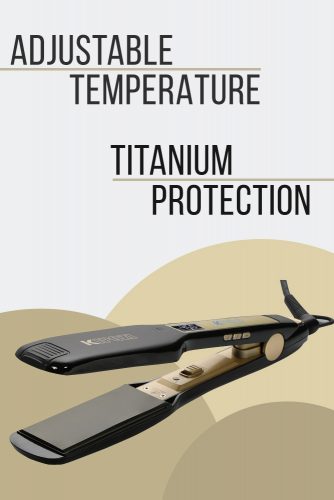 Source: Kipozi-world
This particular tool is designed for straightening only. As you can see, its plates are far wider than the ones of previous straighteners. Women who are looking for a reliable, qualitative and easy-to-hold hair straightener will like this item. The best things about it are the auto shut off and temperature fall down, special for clumsy mornings. The titanium cover will make your straightening process smooth and frizz-free, while the adjustable temperature setting will help you to protect your locks.
Buy on Amazon: $37.06
ADVERTISEMENT ‧ CONTINUE READING BELOW
KIPOZI Pro Flat Iron With Titanium Ion Plates Hair Straightener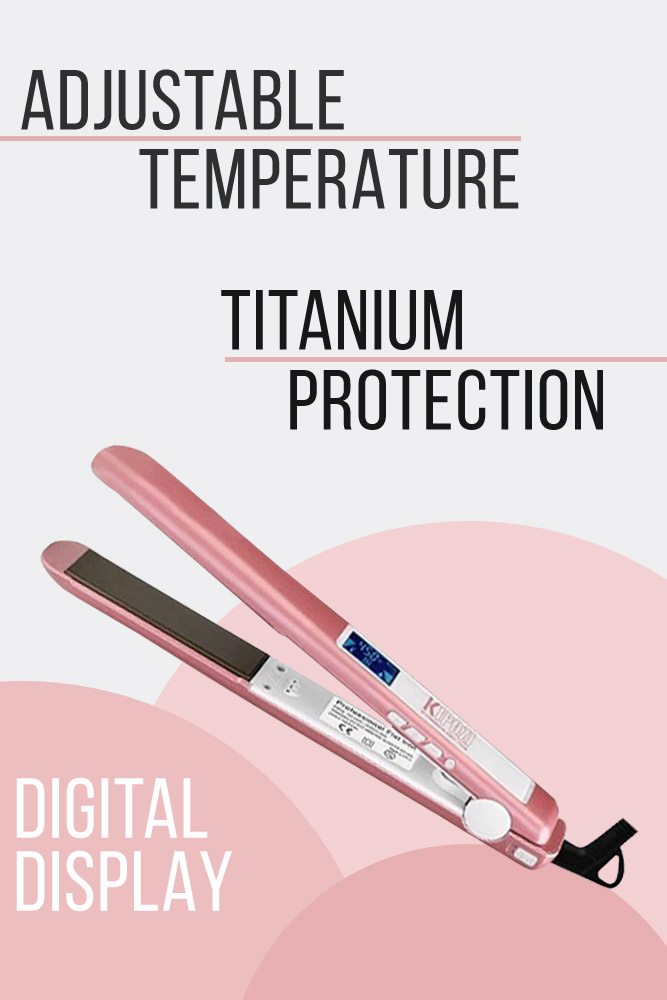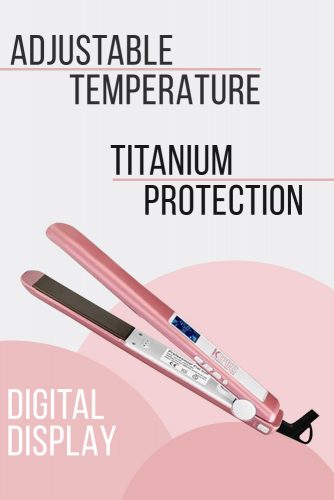 Source: belowtags via Instagram
Here's another KIPOZI tool, and this time it's a multi-purpose straightener. In terms of value for money, this ceramic hair straightener is an ideal choice: the ceramic plates and infrared technology will perfectly work on hair that tends to get super frizzy, giving it a shiny effect. Everything you need for styling is here: flexible handle, temperature-control, and versatile floating plates.
Buy on Amazon: $37.06
BaBylissPRO Nano Titanium Mini Straightening Iron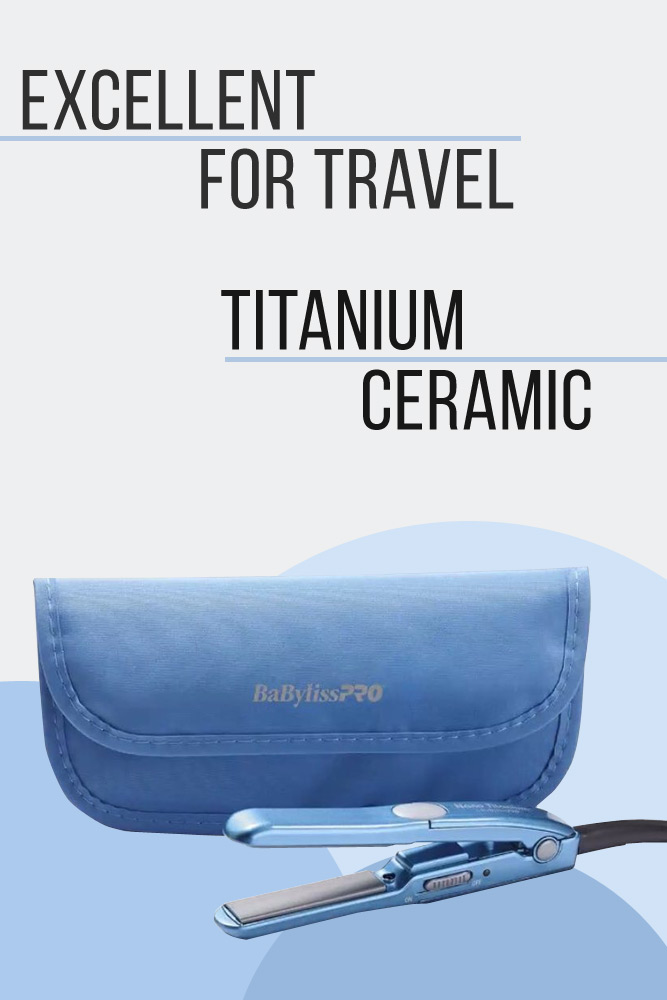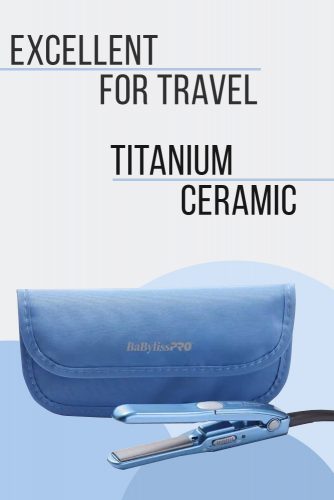 Source: babylissprousa via Instagram
When you are about to go traveling, or you always want to make sure that you can get a touch up on the go, don't forget to get yourself a compact straightener. This little baby is all about styling convenience, and the nine-inch size speaks for itself. Wide titanium plates, dual voltage, and wallet-friendly price: who could ask for more? But keep in mind that this Babyliss hair straightener is meant for short to medium hair.
Buy on Amazon: $29.99
ADVERTISEMENT ‧ CONTINUE READING BELOW
Remington Wet 2 Straight Hair Straightener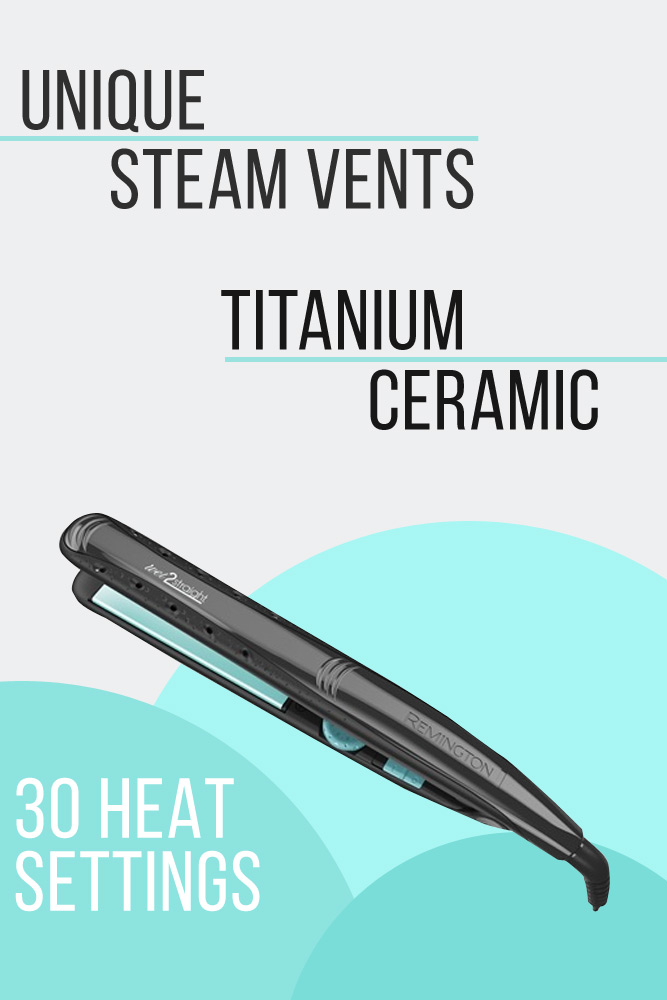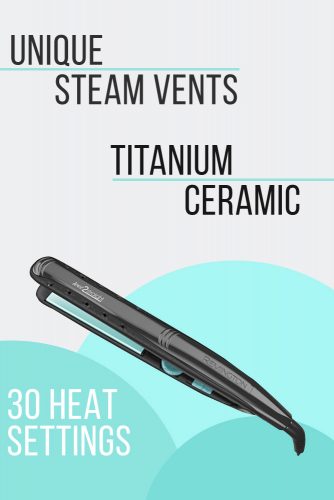 Source: Remingtonproducts
There's no way you won't fall in love with this Remington hair straightener. And the reason for such a statement is that it's not a simple tool; it's a steam hair straightener. Yes, you can get to styling with your wet hair, as its unique steam vents can remove water from your hair, thus giving a faster and prettier result. Styling flexibility and temperature control are included, too!
Buy on Amazon: $19.47
Furiden Professional 2 in 1 Tourmaline Ceramic Flat Iron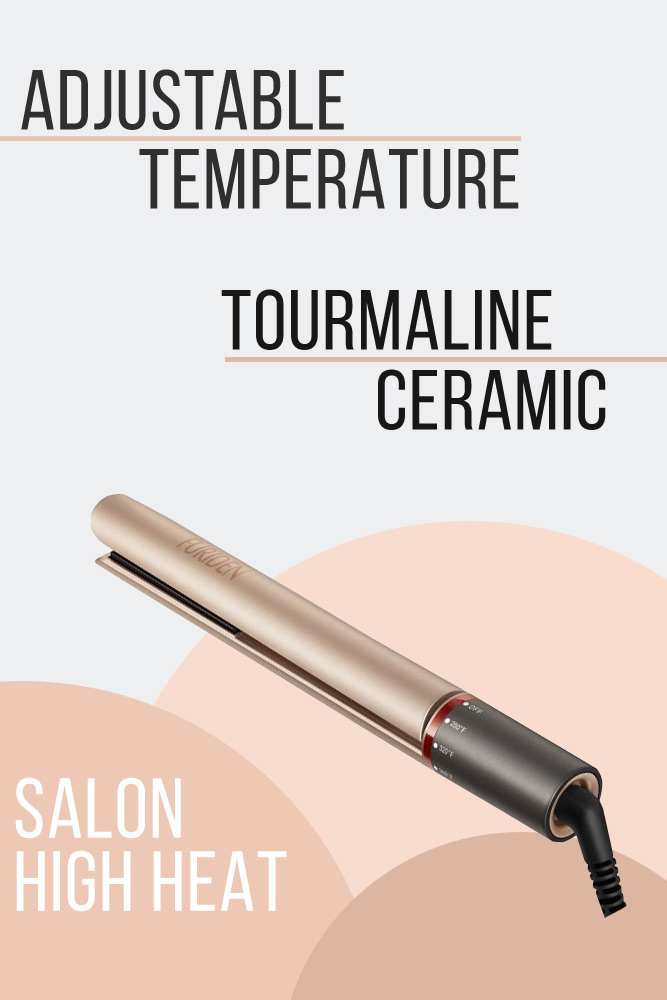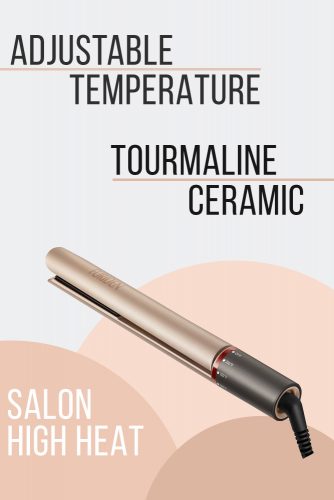 Source: Furiden
The unbelievably fancy design of this tool is the reason why it will catch your eyes, and its features are the reasons why you will want it! As you can see, due to its rounder shape, you can get both curls and straight locks without tugging. Also, you can adjust the temperature while getting a do by rotating the handle. And the last advantage: you can take it whatever you want.
Buy on Amazon: $68.97
LumaBella Keratin Dual Touch Hair Straightener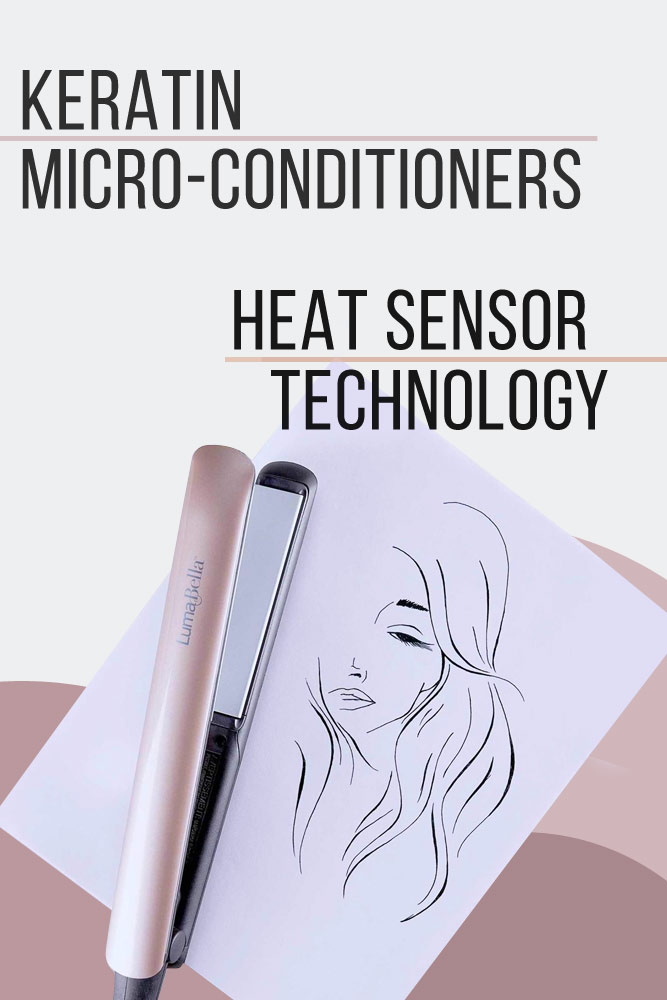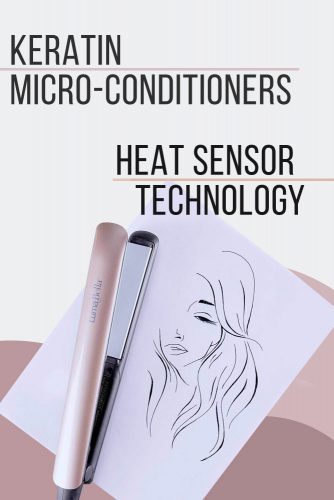 Source: lumabellabeauty via Instagram
Anything from twisty curls to shiny straight locks is possible to achieve with this multi-purpose and damage-reducing tool. It adjusts the temperature itself to protect your hair and provide conditioning treatment with its keratin-infused plates. Auto shut-off and five heat settings are the finishing benefits.
Buy on Amazon: $89.00
ADVERTISEMENT ‧ CONTINUE READING BELOW
CHI G2 Ceramic And Titanium Flat Iron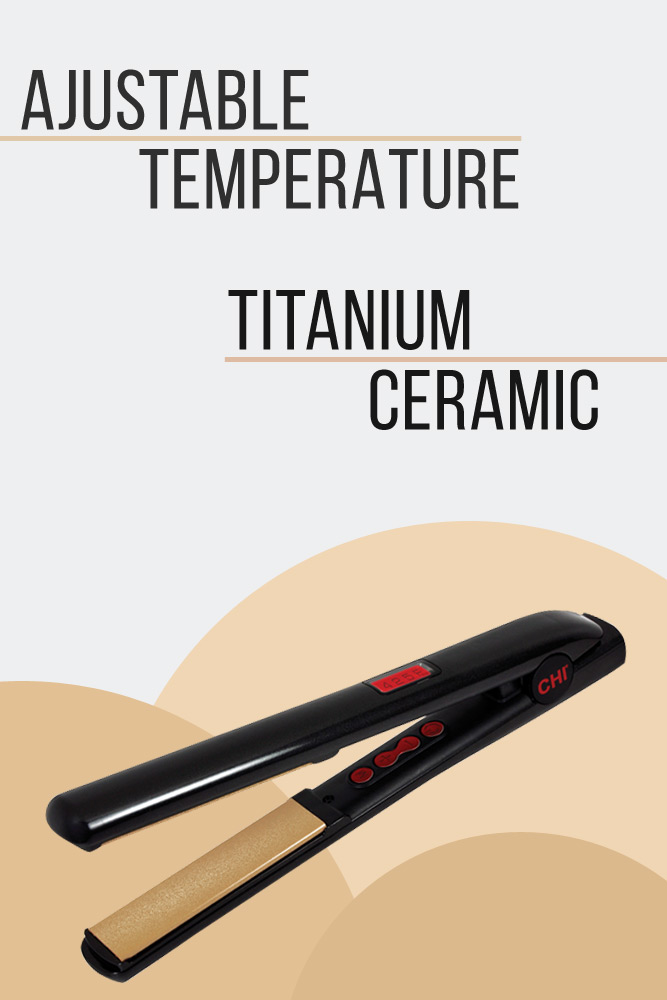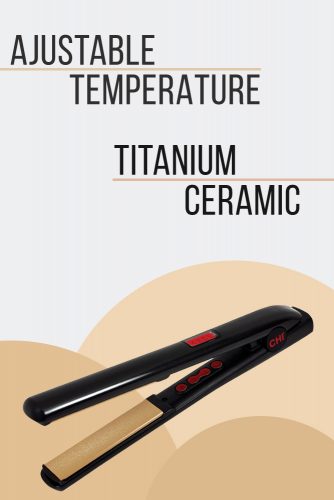 Source: Chi
Some ladies find this tool to be quite expensive, yet all who's tried it at least once say that it's a sensible investment. With the help of the automatically adjusting temperature setting and titanium infused ceramic plates, this straightener gives a professional salon look.
Buy on Amazon: $129.99
Cloud Nine Original Flat Iron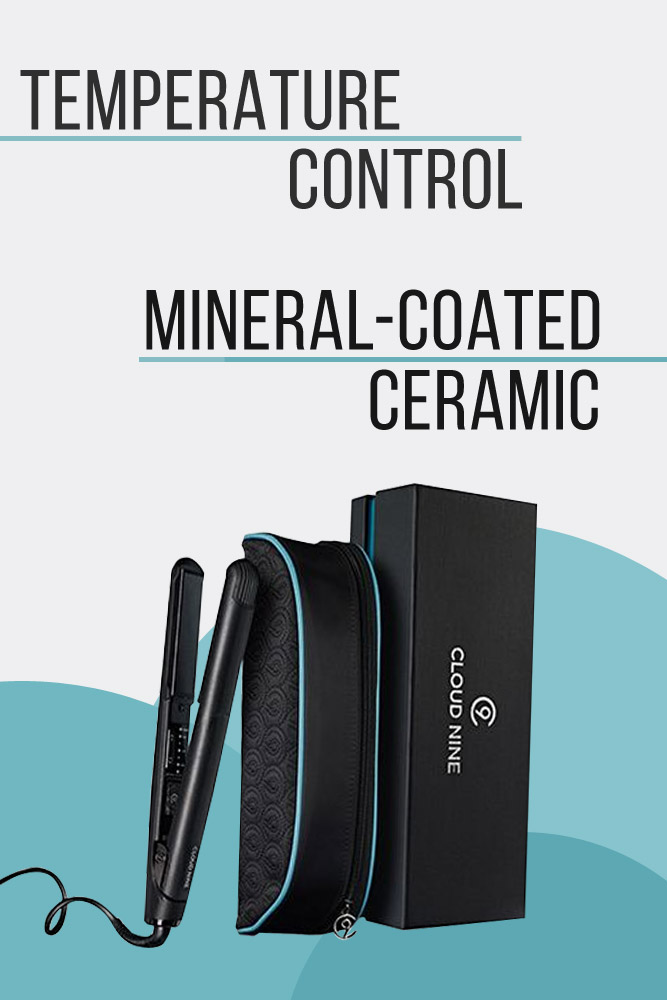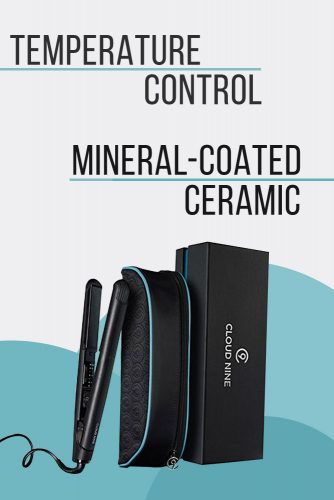 Source: Cloudninehair
This flat iron includes everything you need for a flawless home styling: mineral-coated plates for an easy touch to your hair, flexible temperature control, a heat guard, and a heat-resistant case. Of course, with this tool, it can be curling and straightening at once.
Buy on Amazon: $250.00
ISA Professional Titanium Flat Iron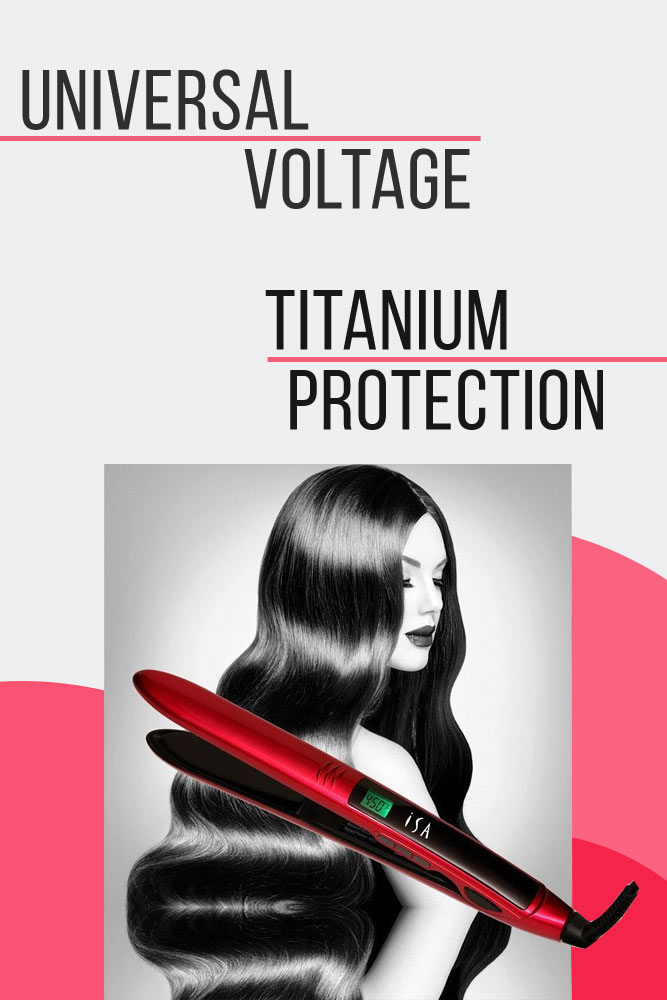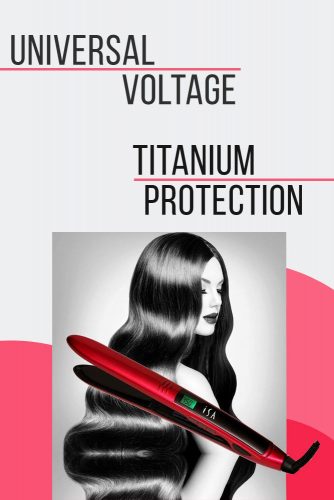 Source: isa.professional via Instagram
As told by ladies who stay loyal to this tool for years, you can get your hair straightened in a flash. To give you the salon-like effect, its digital temperature control will adjust the right setting for your hair type. The thing that makes this styler different is its slim design: it's light and long, so it will work awesome for long hair and won't burn your scalp if you work with bangs and roots.
Buy on Amazon: $129.00
ADVERTISEMENT ‧ CONTINUE READING BELOW
T3 Micro Single Pass Flat Iron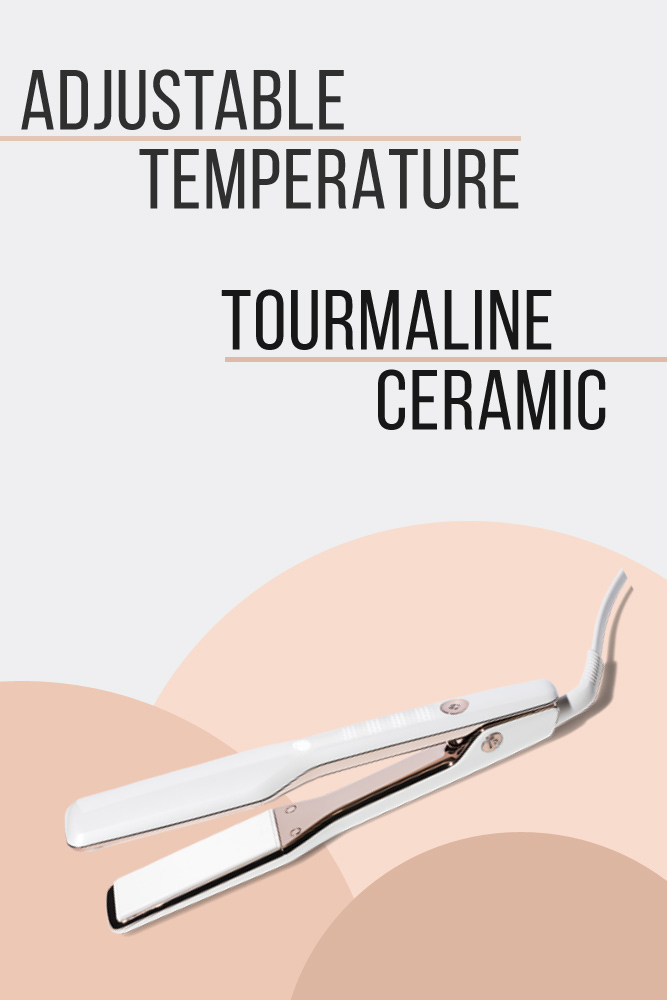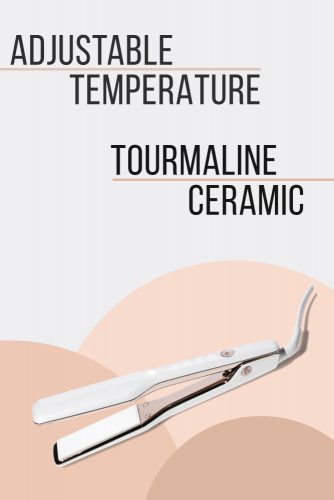 Source: T3micro
Looking for the best hair straightener for thick hair? Let this tool do the talking, then. It's called single pas not for nothing: its main feature is that it's designed to straighten thick, kinky, and simply unruly hair with just one pass. Not only does this cutie give a smooth and polished look but also maintains the right individual temperature. And if you want to diversify your texture, you can easily transform your curls into wide waves!
Buy on Amazon: $230.00
BaByliss Pro Nano Titanium Straightening Iron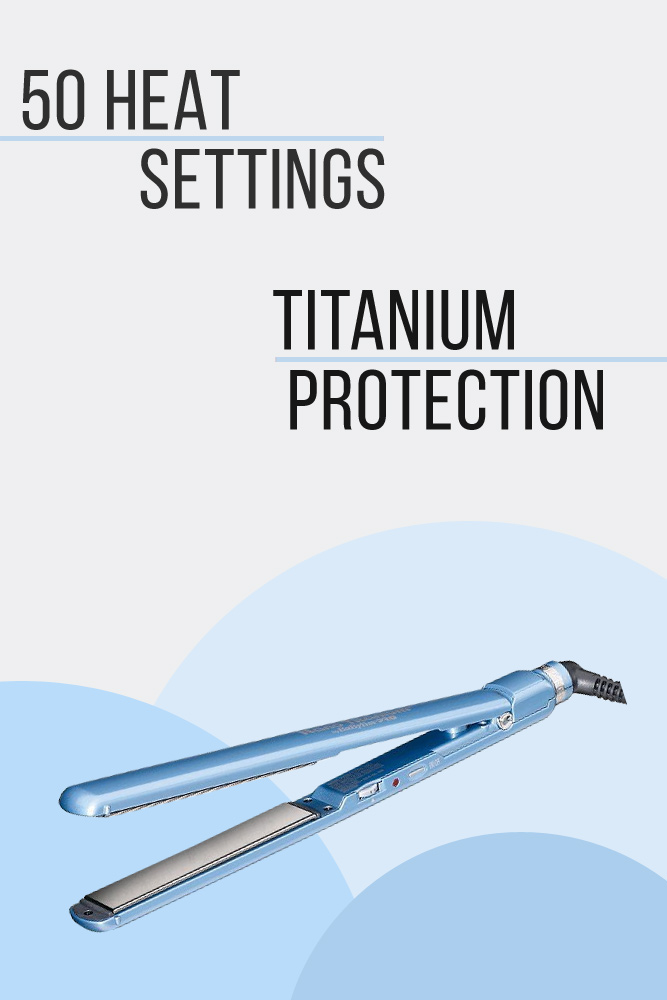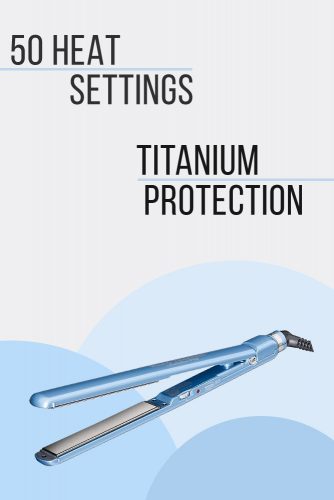 Source: babylissprousa via Instagram
Those who are into lightweight styling tools should never pass by this straightener. Some ladies spend a lot of time straightening or waving their hair, just because they work with thin sections. And with such a tool, which, actually, offers you 50 heat settings, your hands won't ever want to give up styling. Long plates will work awesome for curls and waves, too!
Buy on Amazon: $139.95
Solano Sleek Heat 450 Professional Flat Iron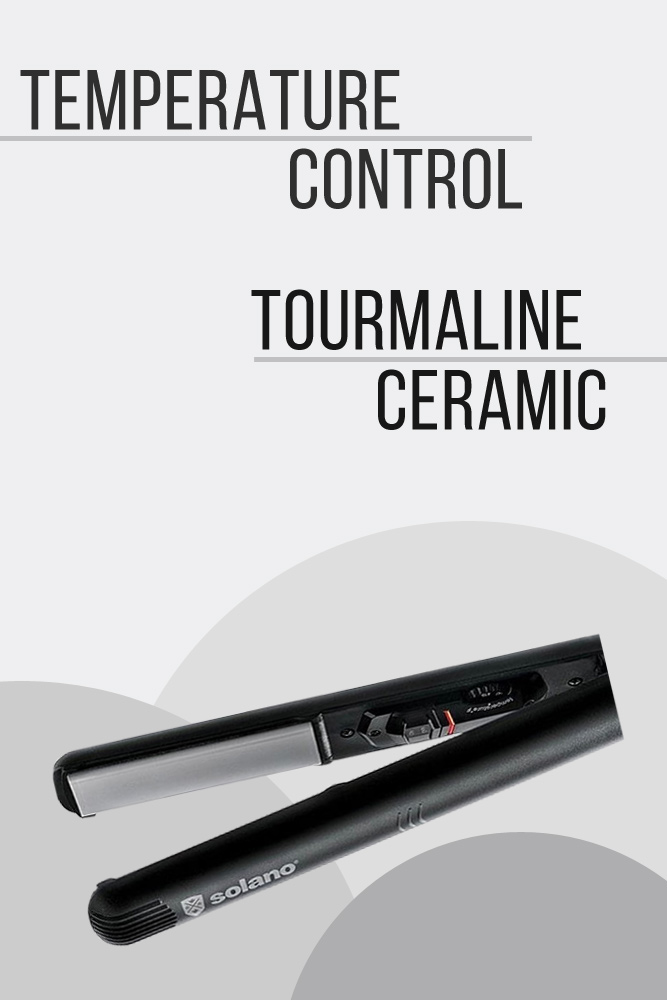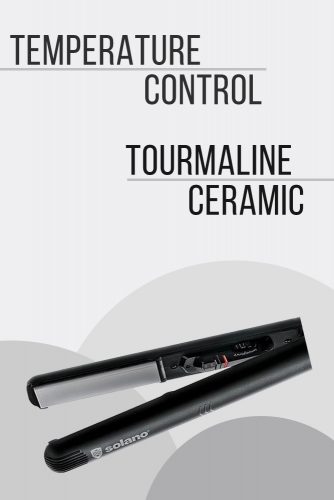 Source: etaehair via Instagram
Want to get a tool that will work as amazing as a popular ghd hair straightener and save some money at the same time? Well, that's possible. This straightener is meant for salon use, but, fortunately, it's pretty affordable for home experimentalists. It will go with any hair length, and give a smooth and fast look to any hair type. It's also a good choice for girls whose hair tends to get tangles, as it can smooth them out.
Buy on Amazon: $199.00
ADVERTISEMENT ‧ CONTINUE READING BELOW
One 'n Only Argan Heat Ceramic Straightening Iron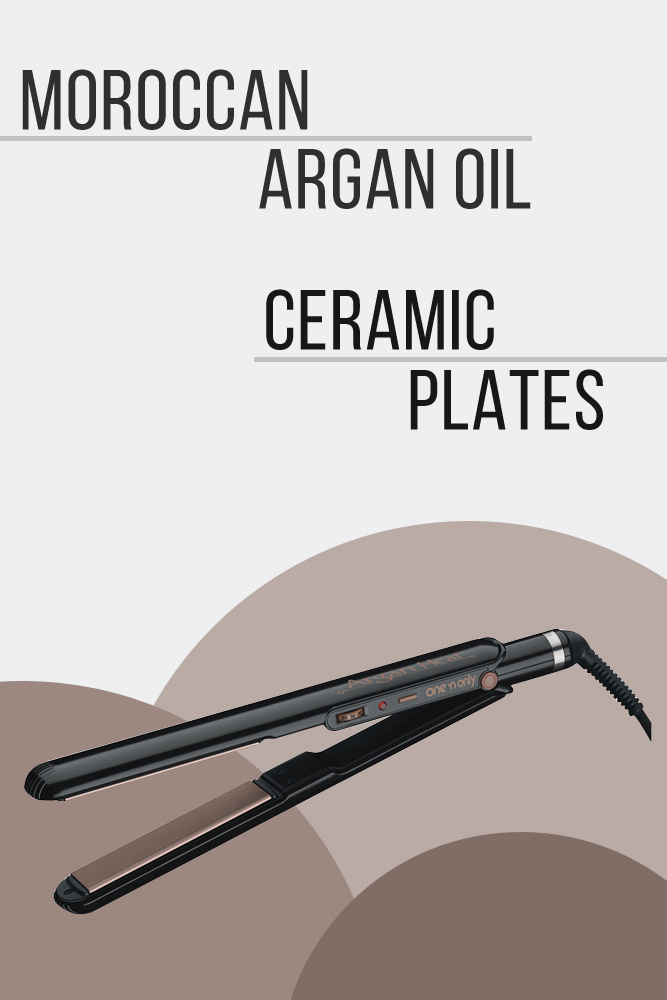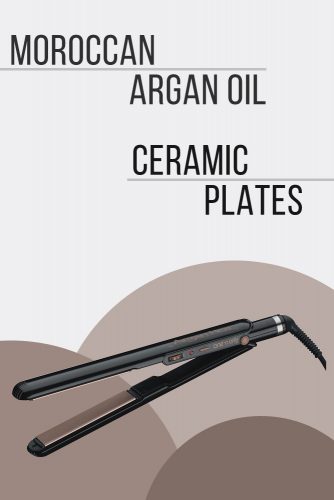 Source: sallybeauty via Instagram
This item is a worthwhile find for everyone. The first thing you will notice is that it's super cheap. The next advantage will be its versatility in terms of hair types. Then you will be amazed by its argan feature: it's infused with argan oil that protects your hair from heat and gives it a lot of natural shine.
Buy on Amazon: $52.99
The Best Hair Straightener For Your Hair Type
Finally, all those advice about best hair straightener consumer reports contain can't be universally right, as every hair type requires an individual approach. When reading them, make sure that the described hair condition is close to yours before getting a new tool. And to find a truly cool straightener, keep in mind these basics:
For thick and coarse hair, consider choosing titanium straighteners that can be set on high temperatures, as only then you can achieve the needed look.
For thin and fine hair, it's better to work with ceramic tools that feature adjustable temperature settings so as not to get your locks damaged by a very high heat setting.
Now that you know how to find the right straightener based on your hair type and what tools are popular with modern women today, there's no way you will make a mistake! Estimate the condition and thickness of your hair, decide what you want to achieve from your future styler, and go get yourself a time and look saver!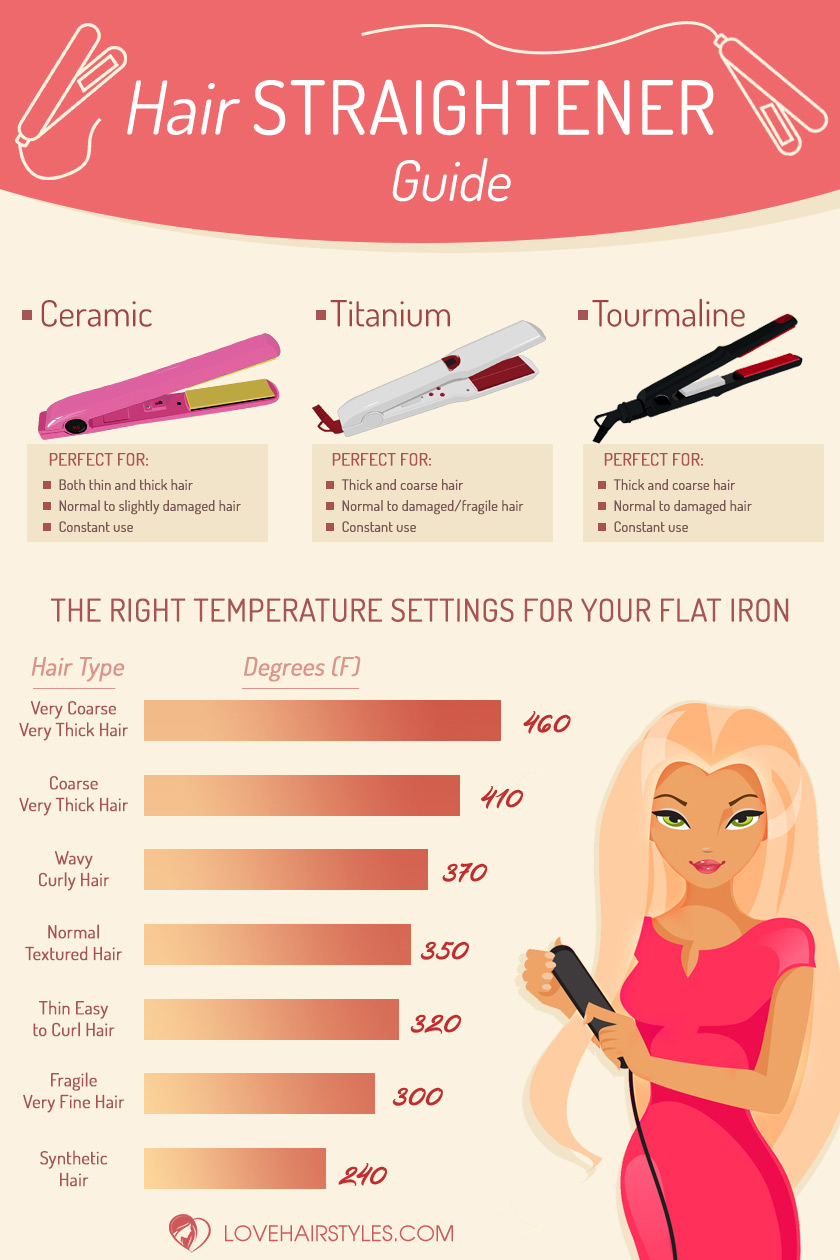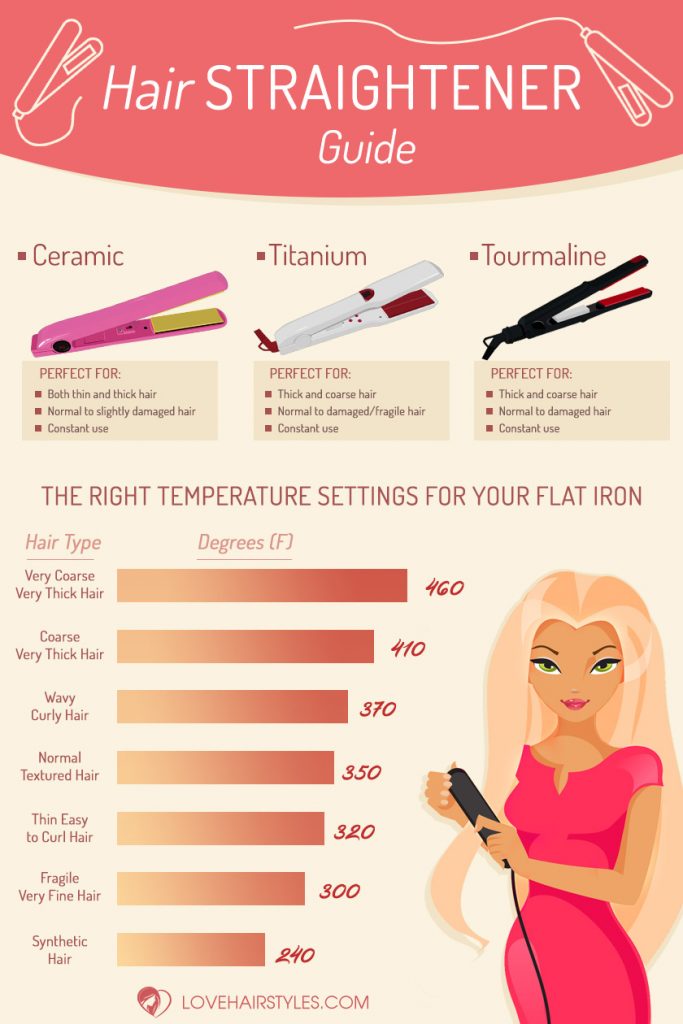 ADVERTISEMENT ‧ CONTINUE READING BELOW