Topsy Tail Braid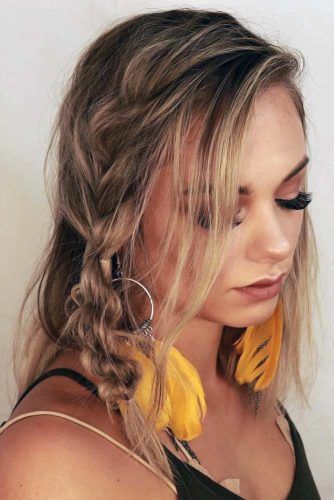 Remember the topsy tail everyone used to wear to school? Since it's a simple, pretty loose hairstyle, you can combine it with a side braid to add more character to the hippie 'do.
Source: alishajaredhairartistry via Instagram
Messy Updo With Scarf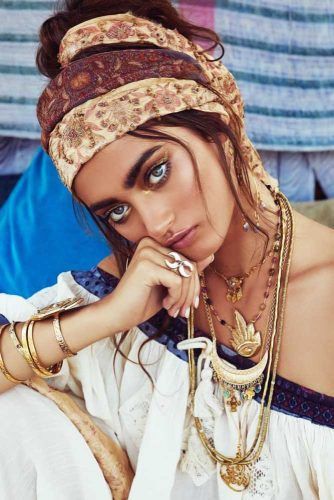 Sometimes less is more, especially when it comes to hippie hairstyles. Pick the most colorful, patterned scarf you've ever seen, tie a messy updo with it, and let your carefree locks do their own thing.
Source: belexib via Instagram
Crown With Dutch Braid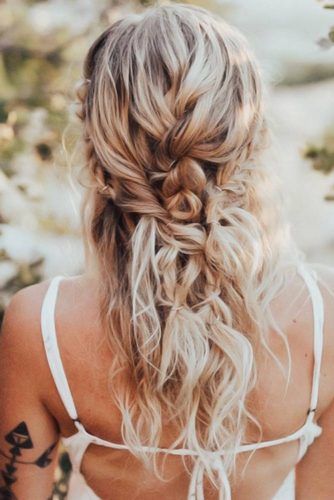 It's not the Dutch crown braid you're used to seeing all the time; it's a hairstyle that has gone through nights of dancing by the fire and days of lying on flower meadows. This braid is free, careless, and full of positive vibes.
Source: hairandmakeupbysteph via Instagram