High Braided Bun
Source: n.starck via Instagram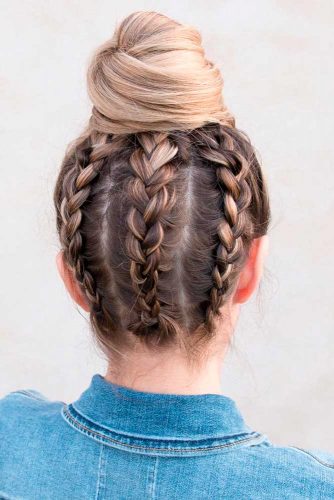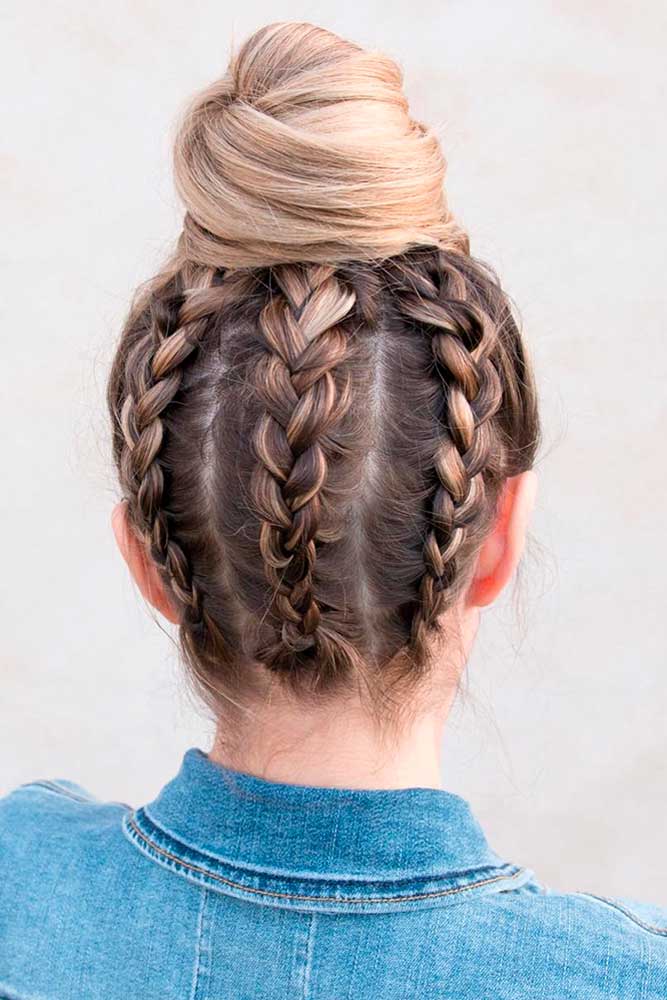 A high braided bun is the mixture of the most wonderful hairstyles for women: braids and buns form the best duo ever. Unlike many previous ideas, parting your hair is essential to get this bun, but don't worry, it's still easy. You just need to do three braids, braiding your hair up to the middle, and put them high into a ponytail, twisting the ends around the base.
Twisted Messy Low Bun
Source: tonyastylist via Instagram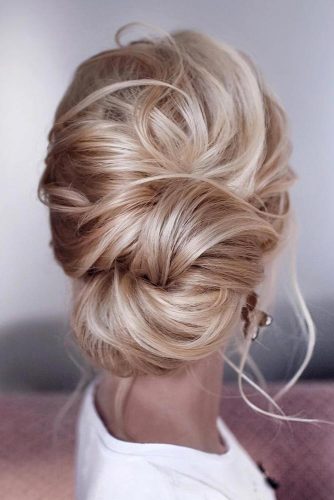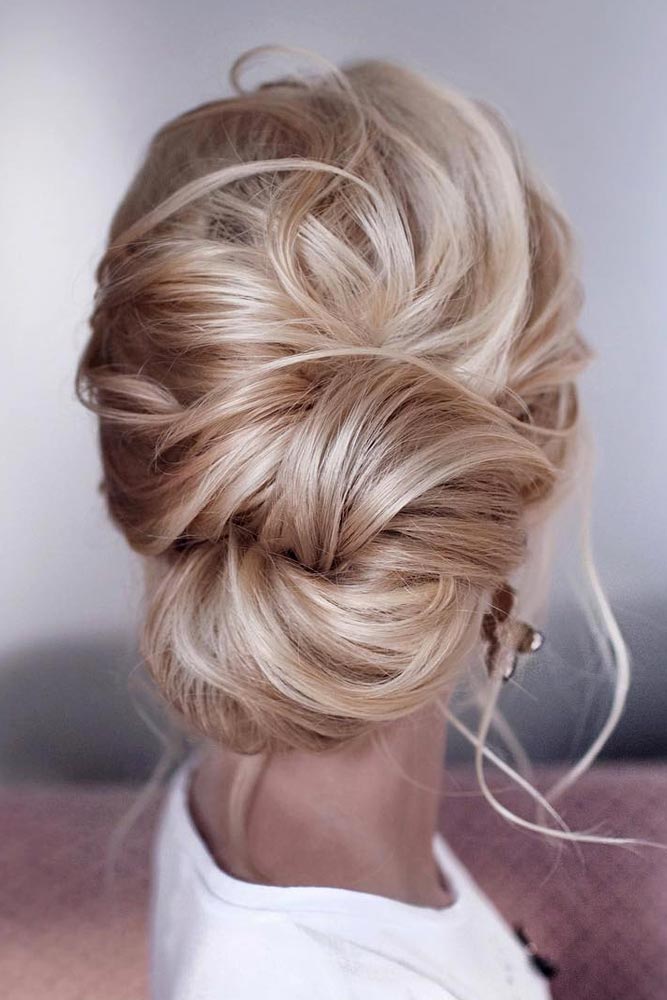 The charming and captivating look that a simple messy low bun can give to you is simply irresistible. When all of your hair is loosely twisted into such a minimalistic updo, your hair type and thickness just don't matter: it can get the most out of any texture. Remember to pull the edges, tucking strands and giving your hairdo a messy silhouette, and be ready to impress everyone with a full and elegant style.
High Bun And Side Bangs
Source: tonyastylist via Instagram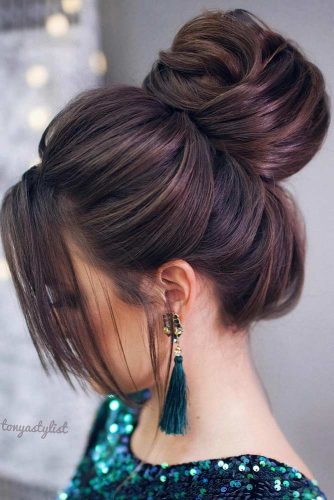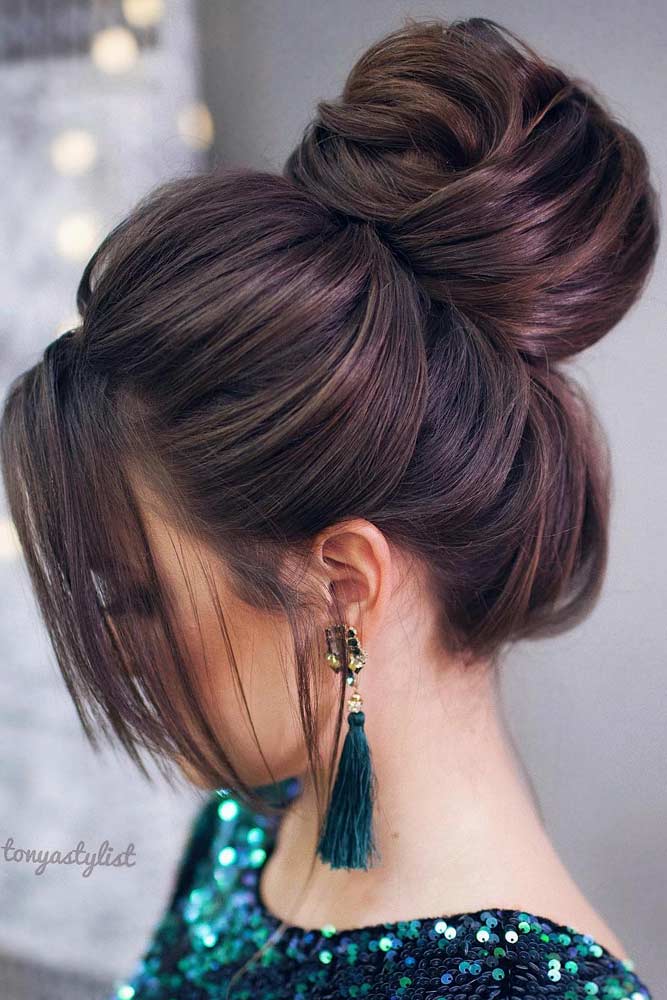 Nothing can compare to side bangs that finish the classic high bun look. This updo is quite voluminous and restrained, yet a little touch of airiness that thin, framing bangs give to it is worth a try. Some ladies go for accessories, while some accentuate their hairdos with bangs. What would you choose?
Accessorized High Bun
Source: lenabogucharskaya via Instagram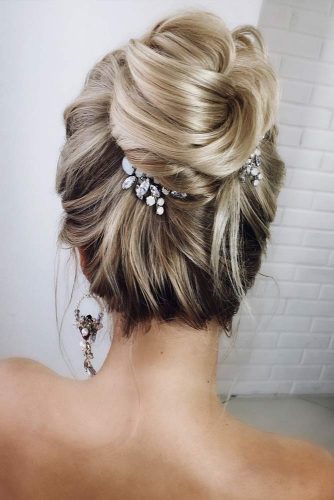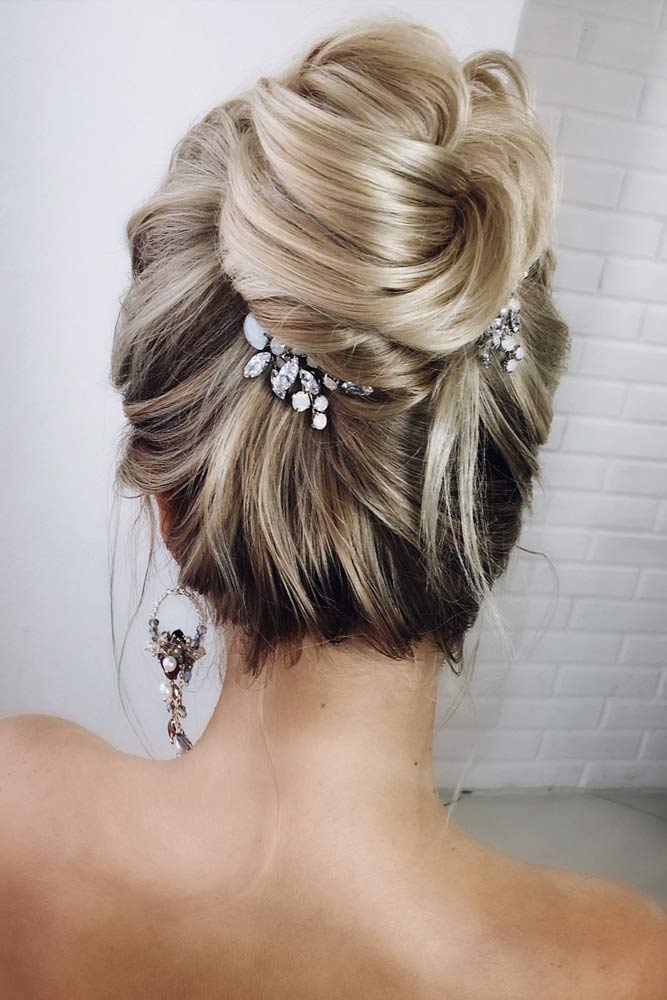 Wearing a classy, twisted high bun with feminine accessories that sit around the base of your updo is a style sophistication in its purest form. When we put our hair in an updo, we demonstrate our femininity at its best, so enhancing this effect with a lovely embellishment is definitely a wonderful idea.