If you have never heard of a Karen haircut, good for you. Chances are you have never had one. So that you could carry on like that, it makes sense to get more insight into this infamous haircut to avoid it at all costs. Not to let you get into trouble, we have backed you up with this helpful guide.
What Is A Karen Haircut?
So, what is a Karen haircut in the first place? In terms of hair cutting and styling, this is an A line, aka inverted, bob. The front section is always left longer, while the back is cut short. If you look at it from the profile perspective, you will notice that it has a sharp angular silhouette. It can also be complemented with an asymmetrical fringe or a center parting. Solid and bulky highlights are another common feature of the Karen haircut.
Посмотреть эту публикацию в Instagram
Credit photo: instagram.com/harlemhairnoosa
But what is a Karen meaning and why you do not want to look like her? This haircut is associated with white ladies in their middle years who are known to act entitled, complain about just anything and demand outrageous things. Those who offer Customer Support or any kind of retail service will easily recognize a Karen, as this woman always asks to speak to the manager. That is basically why her hair look is often referred to as the "I want to speak to the manager haircut".
Karen Haircut Memes
Obviously, such an eccentric character could not have gone unnoticed. As such, the Internet is now full of Karen haircut meme pics. Just type the Karen meme haircut into the search bar of your browser and you will find tons of funny images. Or you can enjoy the most hilarious of them below.
Credit photo: instagram.com/shari_michelle0104
Посмотреть эту публикацию в Instagram
Credit photo: instagram.com/facesbybravo
Посмотреть эту публикацию в Instagram
Credit photo: instagram.com/karen_memesss
Pieces Of Advice Not To Have A 'Karen Haircut'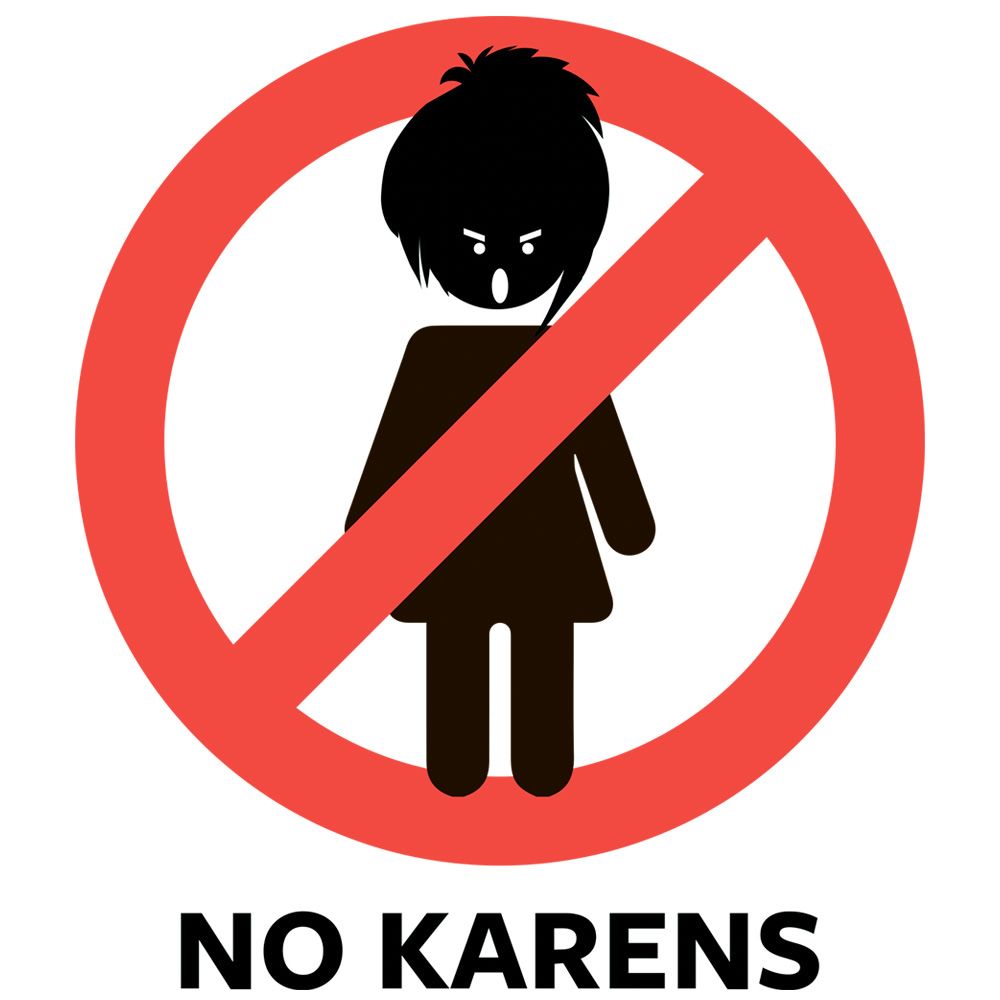 Not to end up with the Can I speak to the manager haircut, here are the main things you want to avoid with your mane:
Brassy Orange Hues. Brassy blonde or orange shades are usually a result of unprofessional or washed out bleaching. Both ways it looks unflattering no matter your complexion.
Too Much Volume. An overly voluminous hairstyle will make your head look like a bubble, which is a signature Karen haircut style.
Overly Piecey Locks. Layering is a great way to give your hair movement and texture, but only when the locks blend seamlessly. Piecey, especially short strands just scream Karen.
Overly Styled Layers. Sometimes, undone is better than overdone and it definitely concerns excessive styling.
Teased Layers. Combine an abundance of hairspray with teased locks and you will get a staple Karen look.
Bubble Haircuts. As previously mentioned, a bubble-shaped hairstyle does you no good. So, bubble haircuts should be avoided as well.
Ribbon-Like Curls. A telltale sign of a Karen hair look is clearly defined curls. Modern hairstyling rules consider such a 'do unfinished. You should always brush through the hair after curling it to give your tresses a uniform look.
Contrasting Highlights. Karen likes bold chunky highlights that pop against her hair color. Already a good reason to steer clear of them.
Contrasting Textures. The same concerns opposing textures. If you go smooth or spiky, be consistent.
Brushed Out Perm. Even if it were not associated with a Karen look, brushed out perm is just a really bad haircut, both for your hair and reputation.
What does a Karen haircut mean?
Karen stands for white women who feel entitled and behave accordingly. The Karen haircut is a way such women usually choose to wear their hair – with a long front and short back, enhanced with contrasting highlights.
What is a Karen story?
Karen is a collective image of women behaving haughtily and racically toward people of color.
What is Don't be a Karen?
The Karen meme populating the internet takes origins in the culture of Black Americans. When someone is told not to be a Karen, it means that they should not behave like a Karen would – with an entitled and arrogant attitude.
Of course, if you just like the way the Karen haircut looks, no one can stop you from wearing it. However, it is a good idea to know what reaction you should expect when venturing for this controversial haircut. We hope we will help you to avoid misunderstanding.
Was this article helpful?