Long Faded Pixie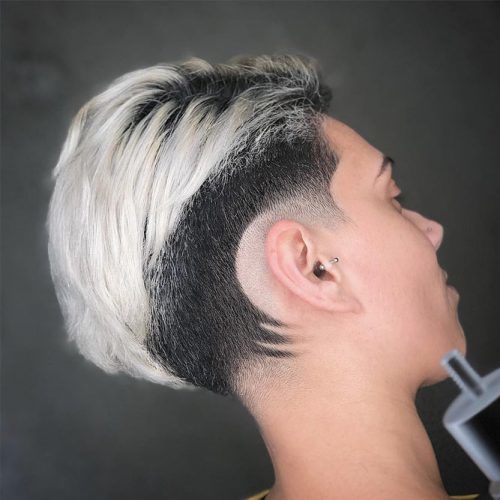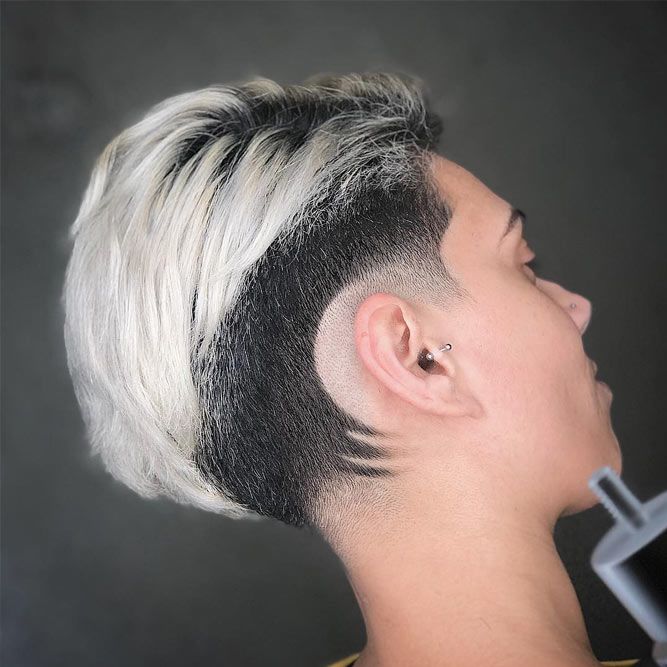 Yes, nothing looks more adorable than long pixies. Oops, we've missed something! The taper fade can take a fresh look at any haircut, so this is officially the most adorable duo ever. If you are looking for a neat girly hairstyle to rock this summer, this dapper look is a must-steal for you! Don't know how to cut and style it? The answer is "easy"! You can style your long hair in any way you want, as well as regulate your low fade haircut.
Source: catchafade__ via Instagram

Chick Pompadour With Low Fade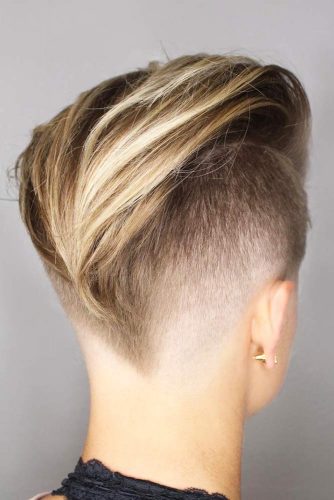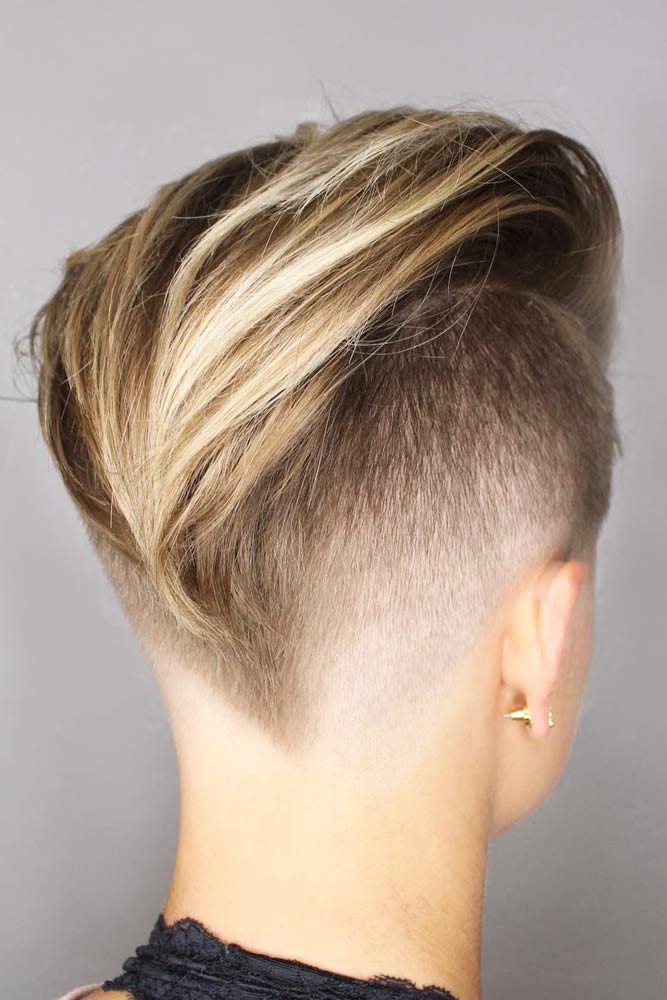 How do you like the idea of long hair on top? Girls who are about to turn heads know that only stylish pompadour can help them to do that. And the best way to make your unbelievable hairstyle be noticed is to fade the back and sides. Just look at this pic: the neatness in its purest form is here to create a truly breathtaking look.
Source: dillahajhair via Instagram

Low Taper Fade For Thick Hair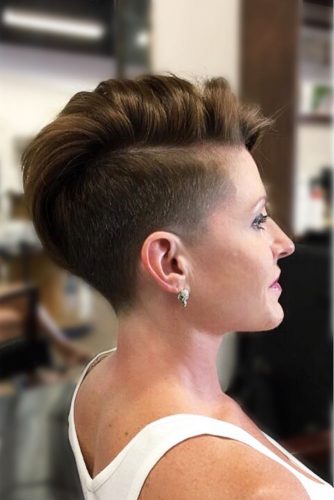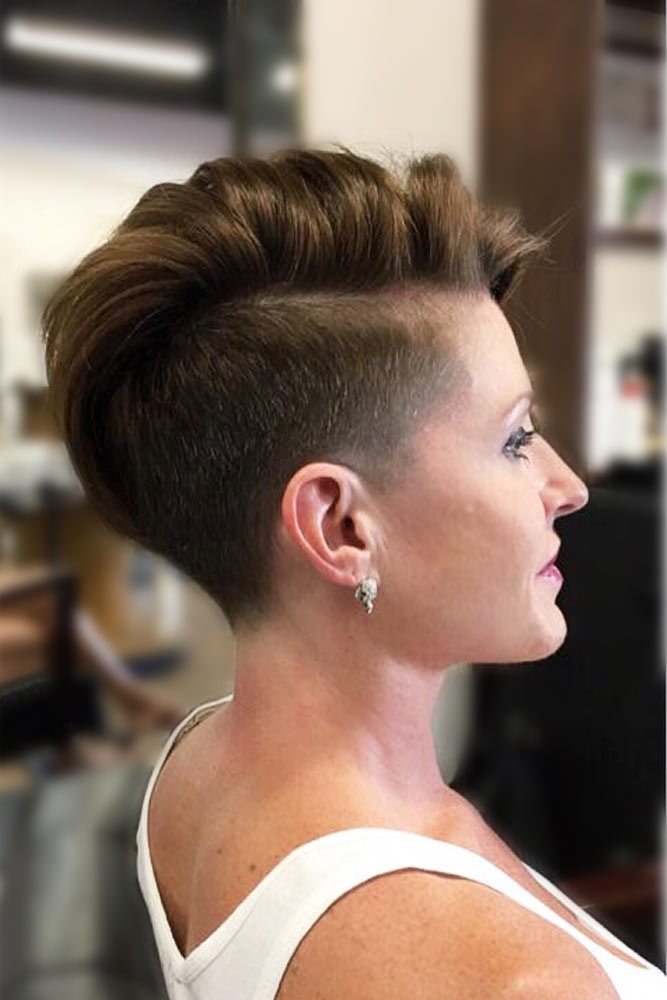 Even though it seems that thick hair has no drawbacks, girls who have it know that it can be troublesome sometimes. It's so hard to calm down your full hair in windy weather, so here is a cut for you: a long pixie with your hair brushed on the back is about to sort things out. Don't forget about low taper fade! It's trendy, it's clean, it's easy to style.
Source: dillahajhair via Instagram