Voluminous Pink Mohawk With Faded Sides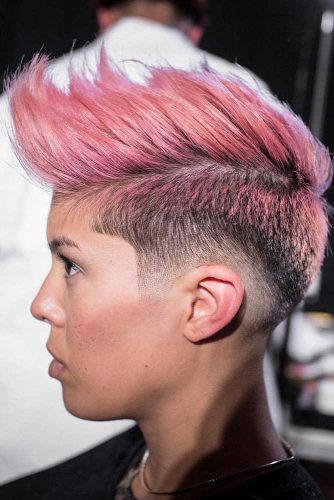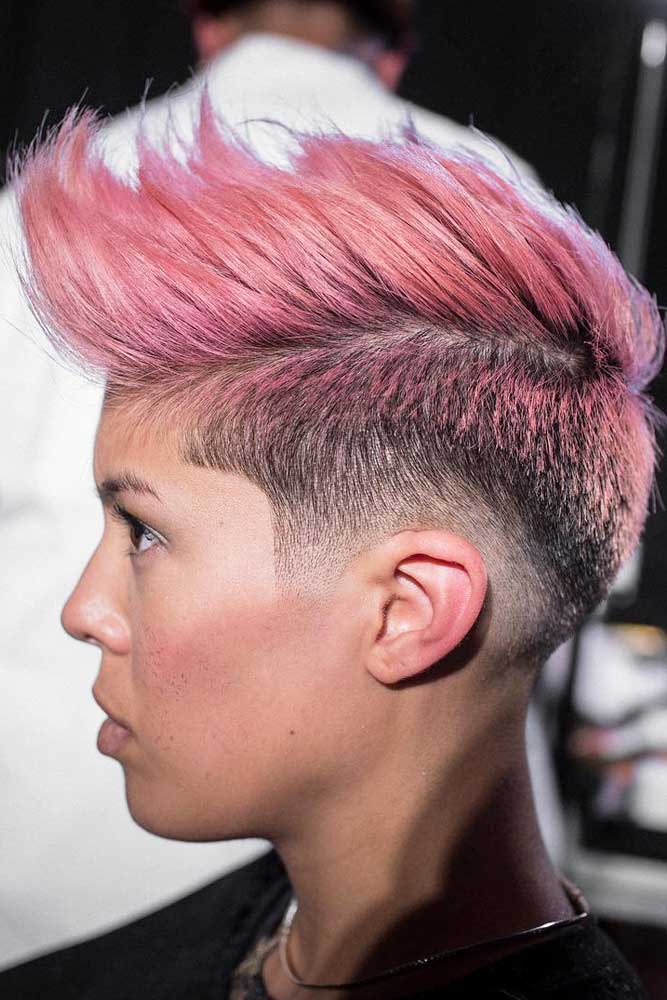 There is no better way of sporting bright colors than sport in with mohawk. If you get yourself this low fade haircut for women, even the coolest guy will feel envious. The tapered sides emphasize the volume of your mohawk, giving you a nicely balanced look. Add some pink colors to show that this style looks good on girls too!
Source: renjtown via Instagram

Temple Fade For Attractive Afro Hair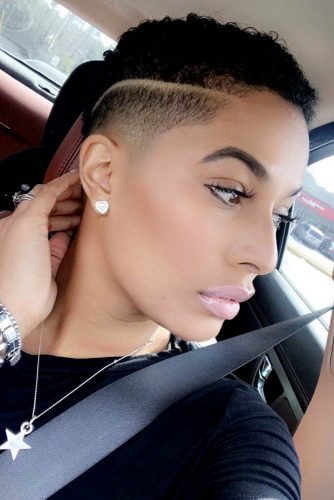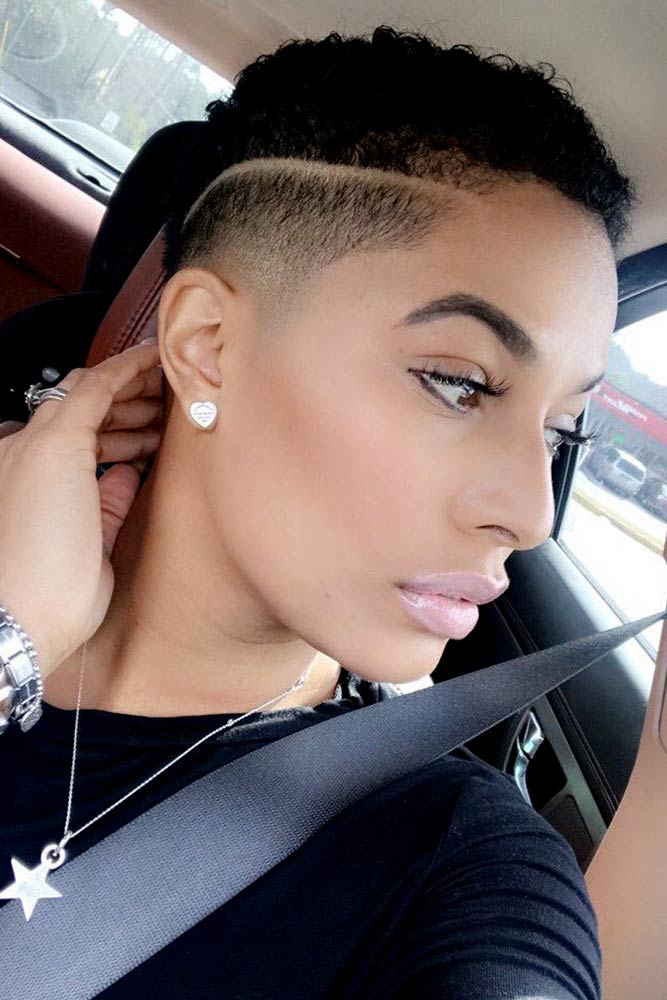 The temple fade is a common element that all low fade black women haircuts feature. Women with afro hair know that only this variation of the low fade can deal with their hair type perfectly. What do you think about this afro crew cut with a shaved line? Fades will never stop impressing us, this pic is living proof.
Source: mrs_tahirah via Instagram

Straight Pixie With Side Bang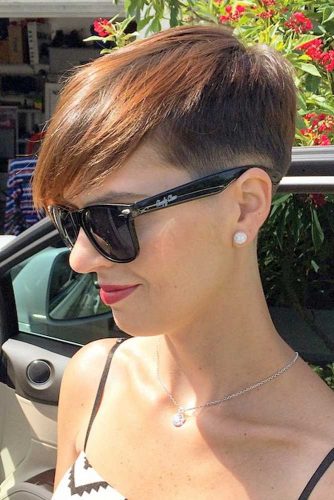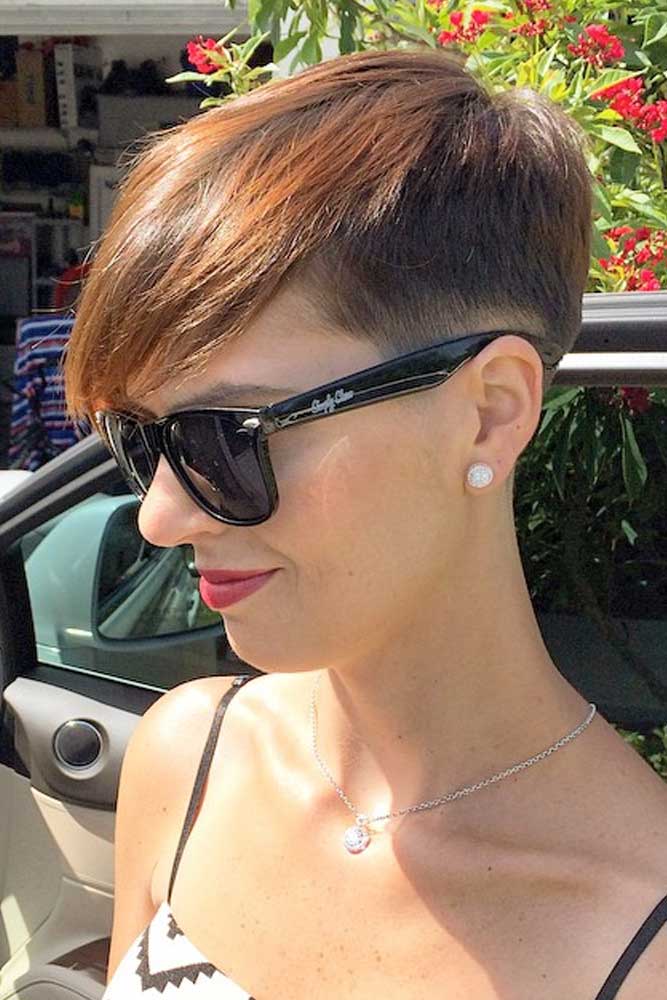 A straight pixie with side bang is the low fade haircut women love so much. No matter how old you are, this haircut is ageless, especially when it's complemented with cleanly faded sides. Those who say that this cut is not feminine don't know what feminity is! Cut your hair short, get your sides faded, style your bang and opt for a soft balayage. Voila! You are a woman to remember.
Source: dillahajhair via Instagram