Peekaboo Rainbow With Grey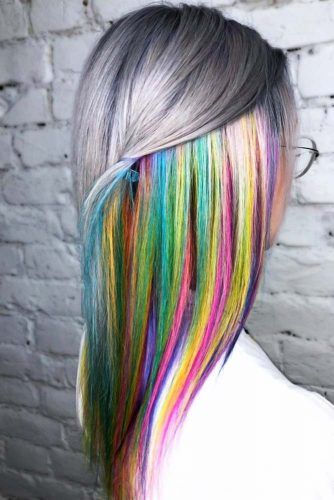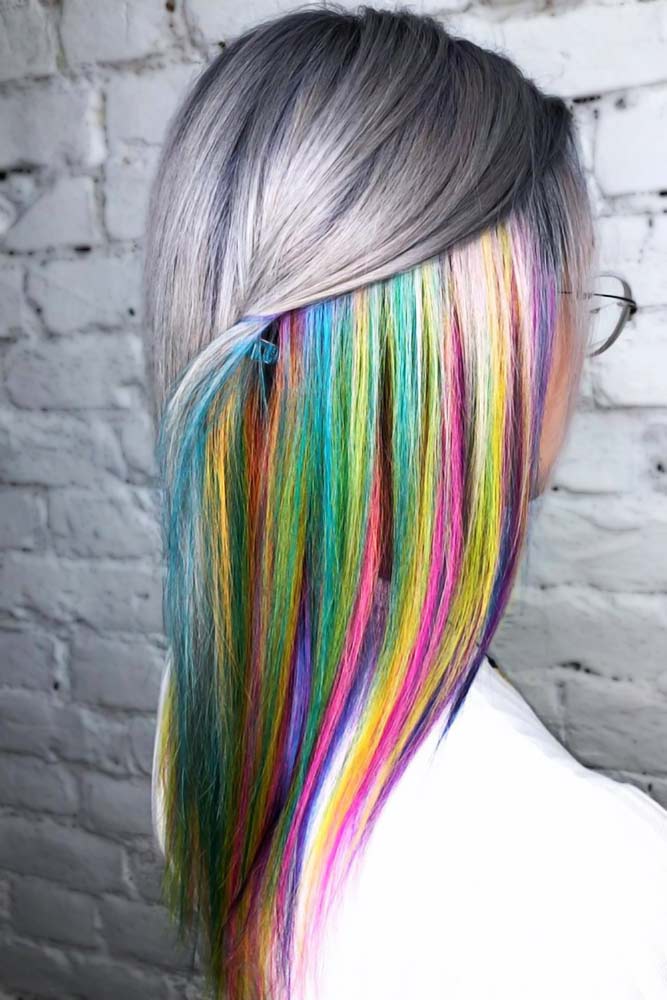 Peekaboo rainbow hair only looks harmonic and refined when a soft, neutral color accompanies it. Well, the grey hair trend has just shown another advantage.
Source: aliyousha via Instagram
Neon Peekaboo For Dark Brown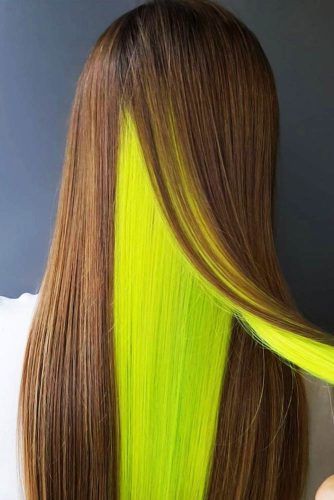 The best thing is, your peekaboo hair color can not only be whatever you want it to be; it can be wherever you want it to be. A hidden yellow neon twist under your brown story? Why not!
Source: colortrak via Instagram
Beige Feat Rose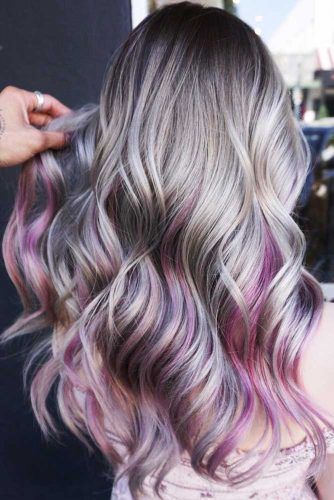 Here's another pink peekaboo hair that hits a blonde base. This time, it's an ashy beige, and it's destined to hit everyone around, catching envy eyes.
Source: jeffreyrobert_ via Instagram