Long Curly Pixie For Natural Hair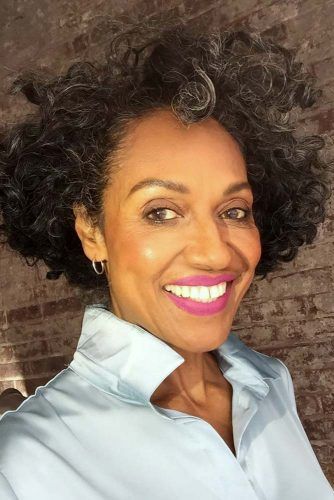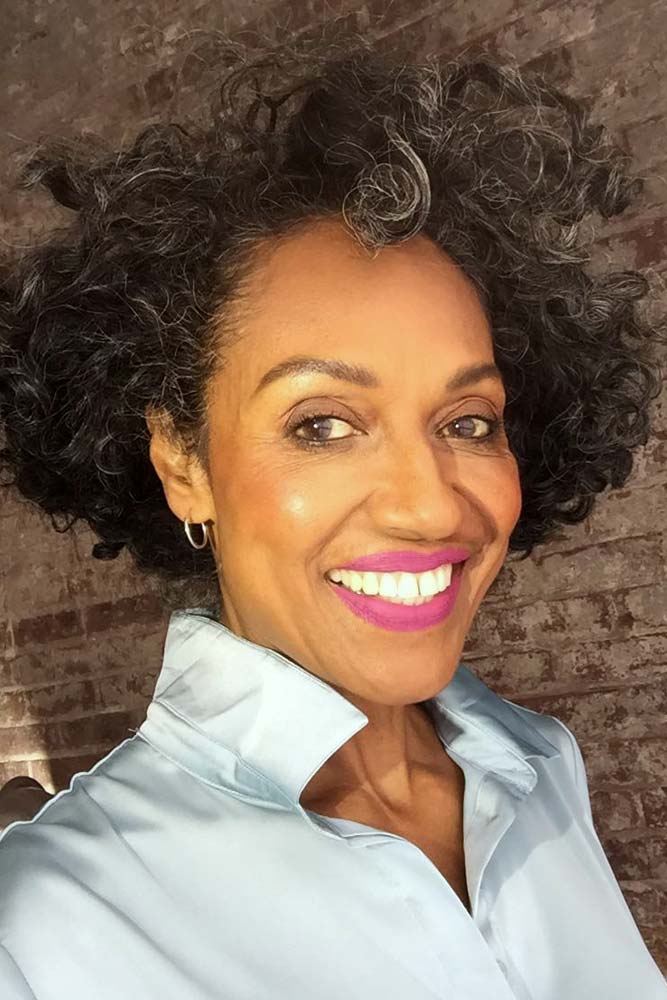 Congratulations to all those lucky ladies with natural hair! Though there are lots of different pixie haircuts for women over 50, nothing can compete with the charm of unique, long natural pixies. We know that all you want is to whip the bouncy texture of your fine hair into shape. That's why we advise you to opt for the long version of the pixie.
The best thing is when this cut is curly, it looks ravishing with soft salt and pepper or trendy greyish coloring. So, if your chevelure gets gray itself, don't worry; it becomes even more trendy and youthful that way.
Besides the visual benefits, you can also provide yourself with a low-maintenance cut that doesn't need to be styled with lots of tools and products. Some gel or wax to add some shine to your texture will be enough for your styling routine.
Source: pat.tracey via Instagram

Short Pixie Haircut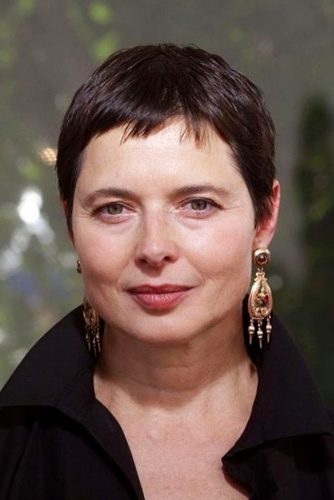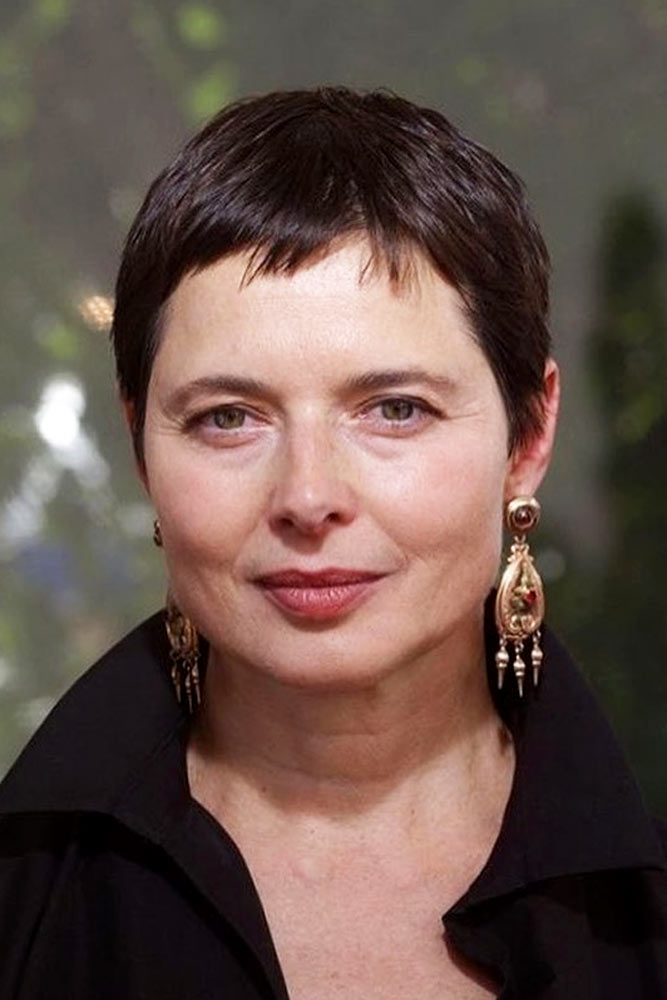 Now let's talk about the minimalist version of the pixie cut. The cut you see here is the classic short pixie that is famous for its versatility. You may wonder 'how a very short haircut can be versatile?' Well, due to its simplicity and some slight lift on the crown, this cut works for every hair type and face shape.
Whether you want to calm down your unruly thick hair or volume up your thinning locks, a short pixie is probably the cut that your hairstylist will insist on. You can add layers or feathers to the cut for more texture or spice it up with a fresh color to reveal your youthful mood.
As for styling, nothing is easier. You won't ever have to wake up earlier and can forget about blow drying. To make your style look alive, all you need is adding a sense of modernity and some lift to the roots. Just apply some soft hair gel and tousle your hair a bit.
Source: isabellarossellini via Instagram

Bedhead Pixie Style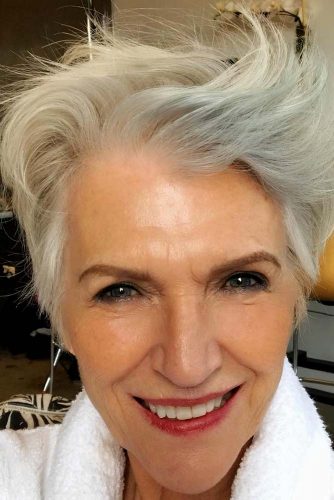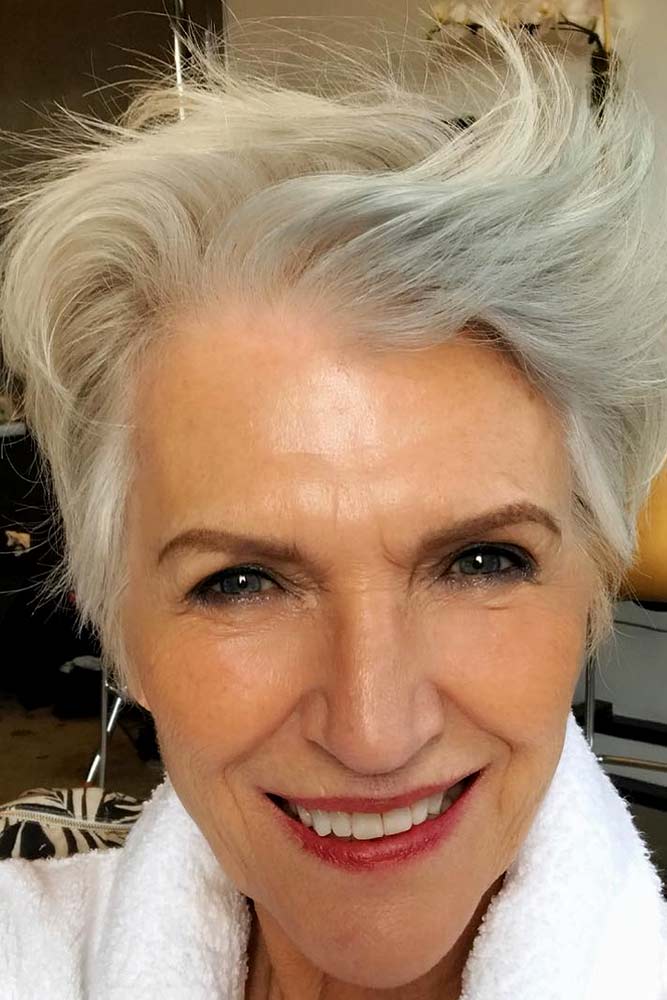 When it comes to pixie haircuts for women over 50, finding the right cutting technique is crucial. Your new cut should not only match your inner self but also fit your lifestyle and image. If you're a carefree lady who likes the popular I-don't-care looks, you should ask your stylist for a choppy pixie with layers.
Layers will build volume, while choppy ends will create an edgy, attractive silhouette.
With such a cut, the styling options are simply countless, but the most glamorous way is to style your pixie messily. Let the front layers or bangs touch the sky, tousle up the sides to add even more volume. Also, make sure your ends are airy and weightless, and the most contemporary style is done!
Source: mayemusk via Instagram