Prom hairstyles for short hair can look as fabulous as those for longer hair. So, don't worry and see what we've got for you. All those shorter hairstyles can be turned into breathtaking and festive looks. The key is to know some hacks. Refresh the cut in a beauty salon, buy some pretty accessories matching your gown, and get ready to become a princess.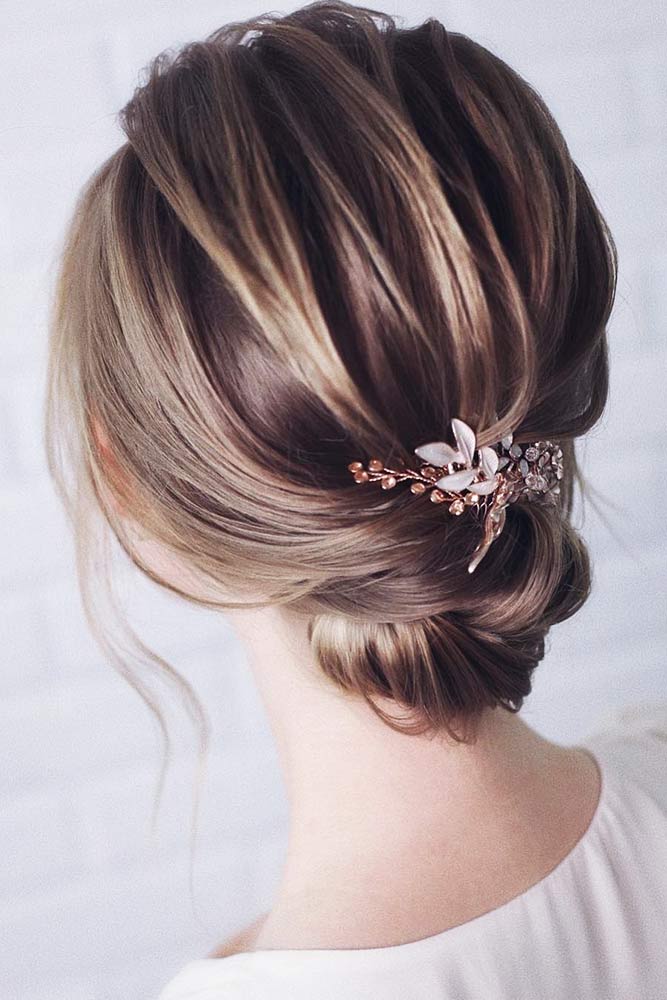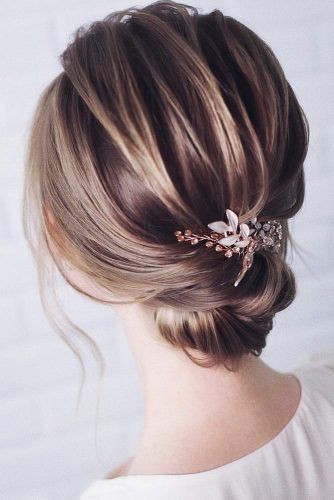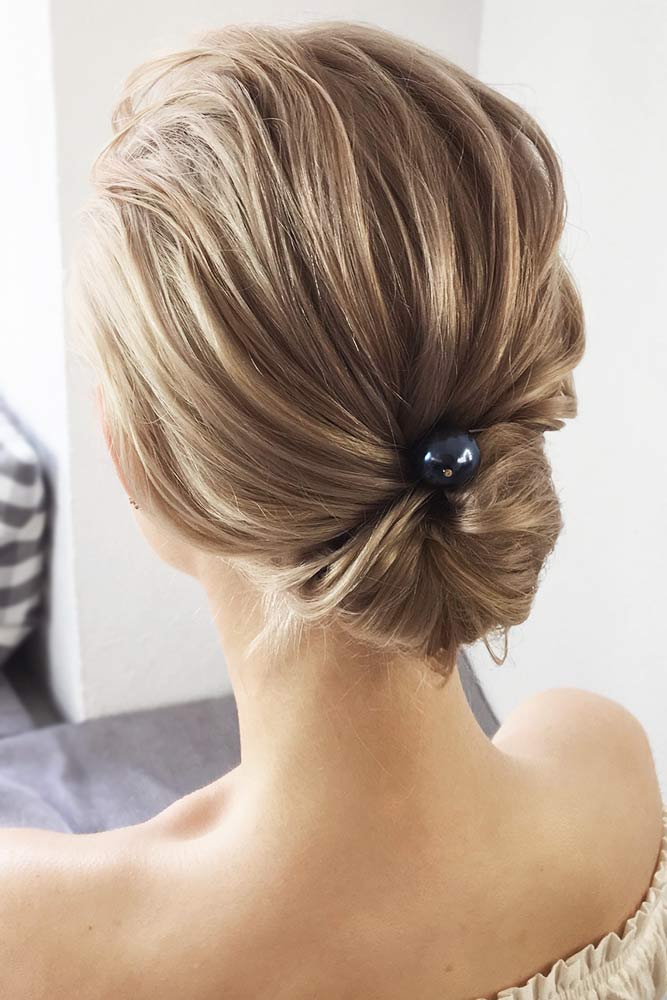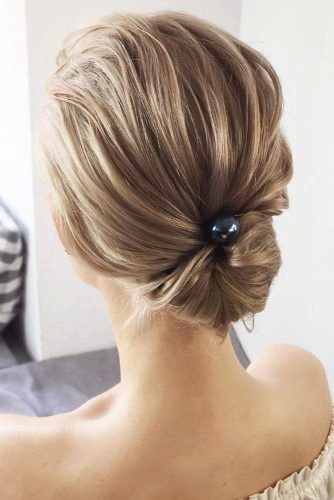 These low, textured, and unbelievably feminine chignon buns are here to prove that you don't need to have a long mane to rock a stunning updo! Loosen the top so that it's voluminous, pull the edges to make the style distinctive, and finish it with a lovely accessory.
Messy Wrapped Updo
Source: hair_vera via Instagram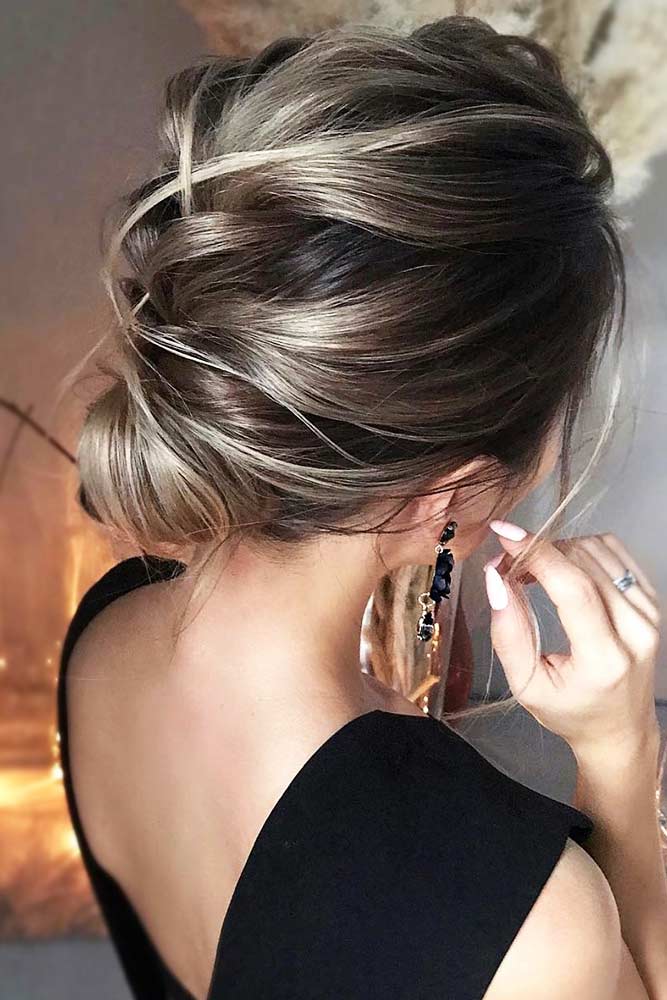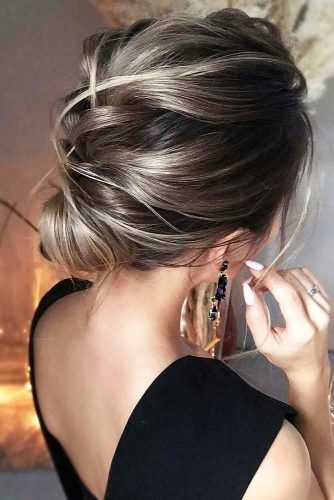 Another way to benefit from your short locks is to get a messy updo. The only thing you need to do is to twist all of your hair strand by strand and wrap them into a bun. And don't worry if some hairs stick out - that's the point!
Twisted Updo
Source: tonyastylist via Instagram, lucyhale via Instagram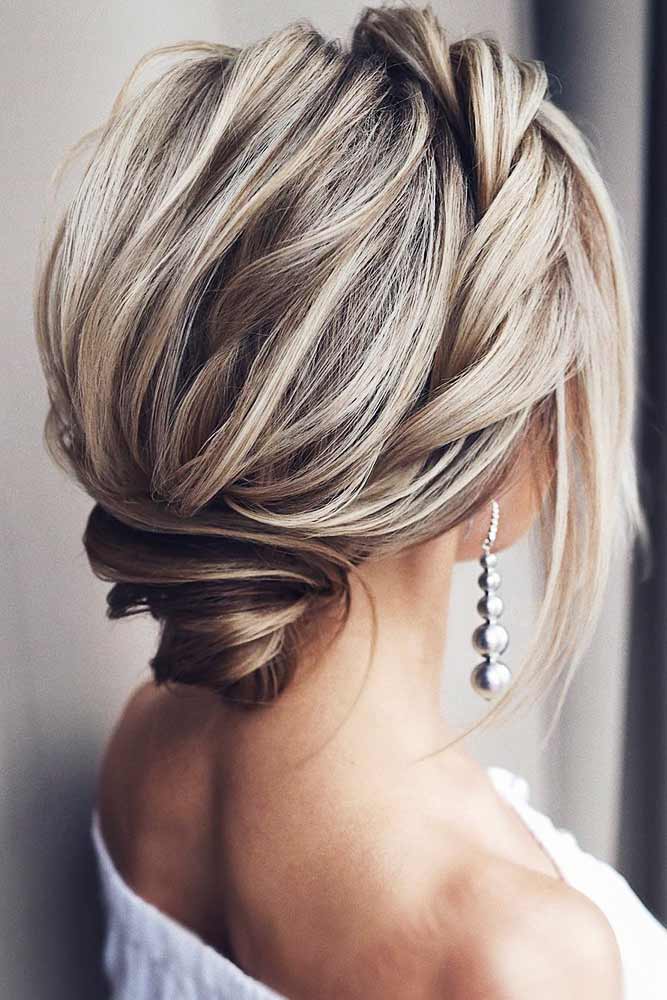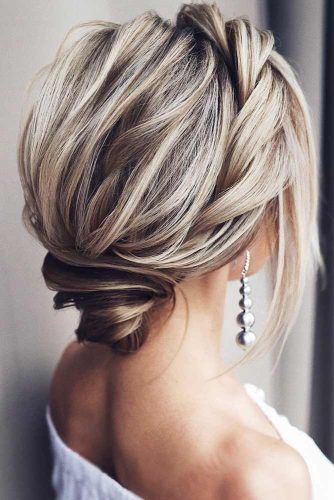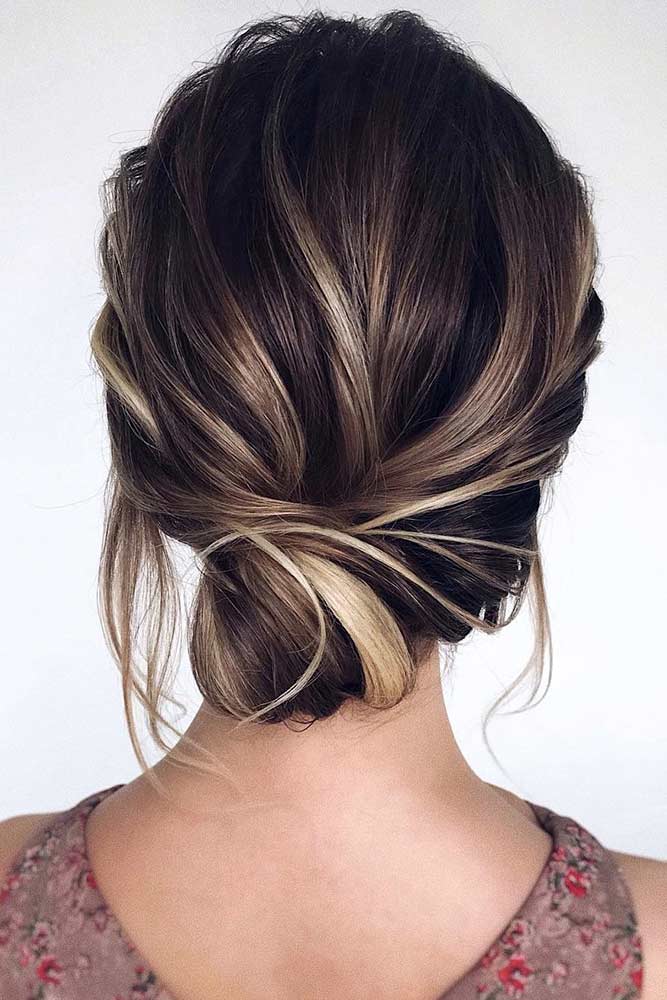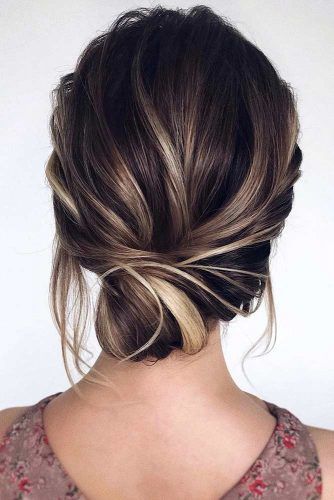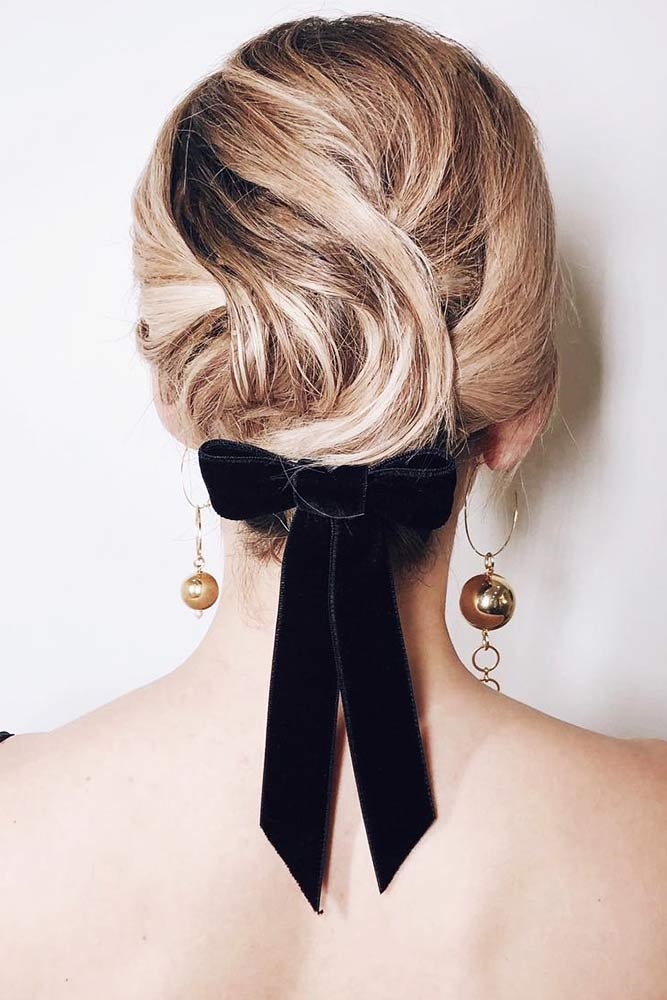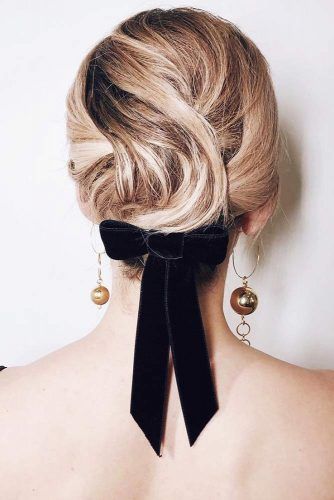 Twisted updos are popular not only amond long-haired women; it's one of the most requested prom hairstyles for short hair. The best thing is, they're simple but significant: what can be better than a volumetric, well-groomed twist?
Original Prom Fauxhawk Updo Hairstyles
Source: lenabogucharskaya via Instagram, tonyastylist via Instagram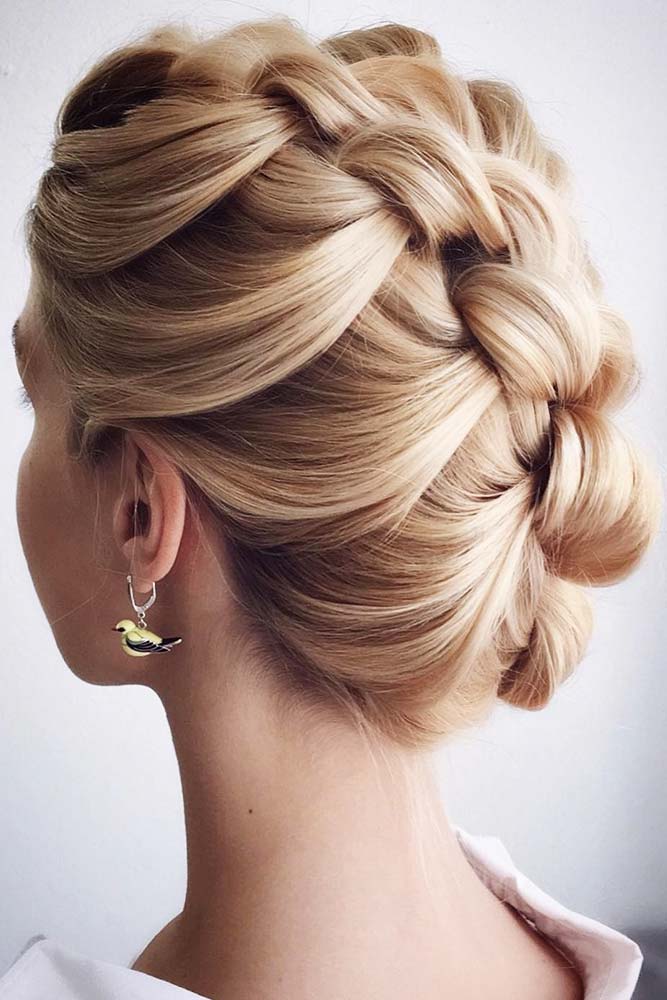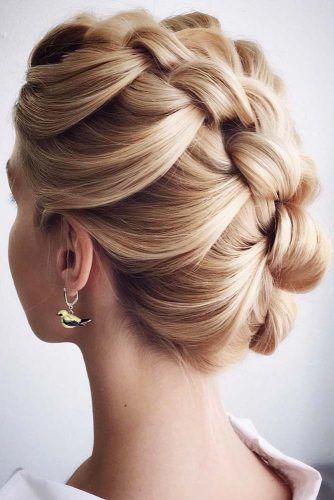 These hairstyles for prom featuring a braid that stretches along the back of the head will help you to look your best and also show off the winning sides of your chic cut. Thus, if you like the texture of your cut, bring it out! Do you like its color? Make sure that it stands out!
Braids And Braided Prom Hairstyles
Source: twistmepretty via Instagram
For example, if you have a short bob, besides enhancing its texture with the help of twists, you can also play around with braids. It can be a full crown, halo, milkmaid braid hairstyle, or anything you want it to be!
Super Braided Prom Updo Hairstyles
Source: hairbyjaxx via Instagram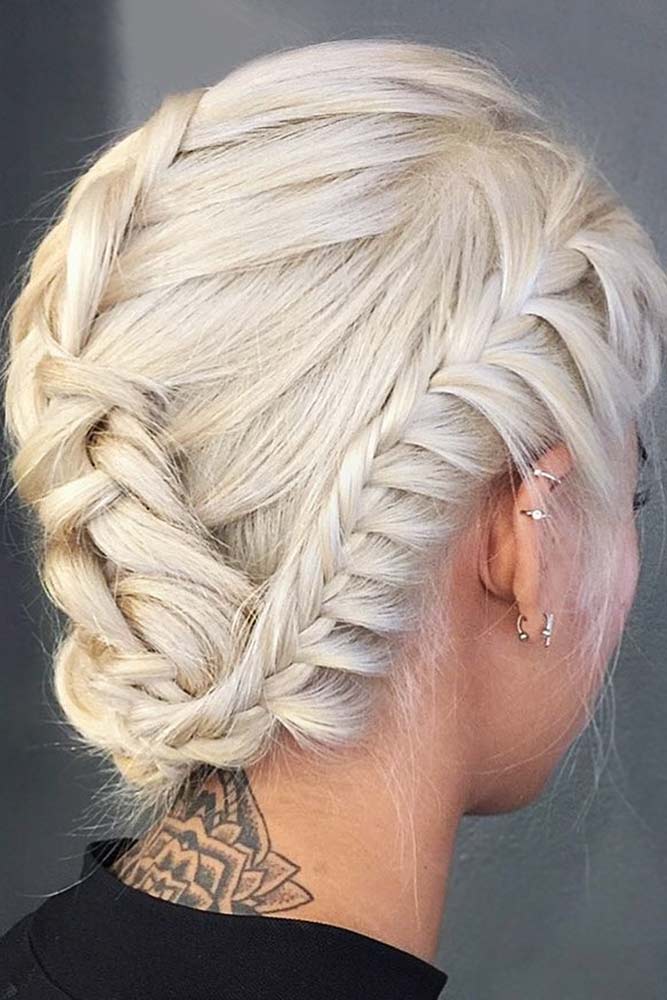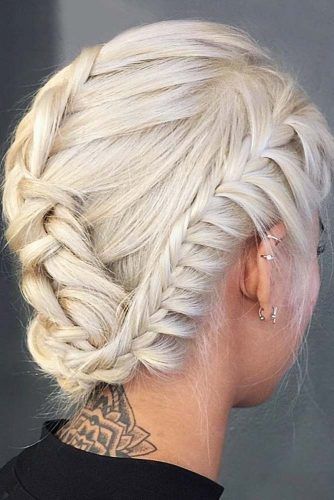 Or, you can surprise every girl in your class and wear one of these amazing updo hairstyles. Believe it, it is possible to create unique braided and twisted updos if you have a bob or a longer haircut, especially if you add some pop colors!
Half-Up Prom Short Hairstyles - Glitter Space Buns
Source: bohofaux via Instagram
And we think that these hairstyles look rather intriguing and also very elegant. If your hair is shorter, there is a solution, which is called space buns half up. You can pair it with braids on the top and accessorize it with, for example, glitters, thus individualizing the style.
Down Short Hairstyles
Swept Back Styling For Short Straight Hair
Source: lucyhale via Instagram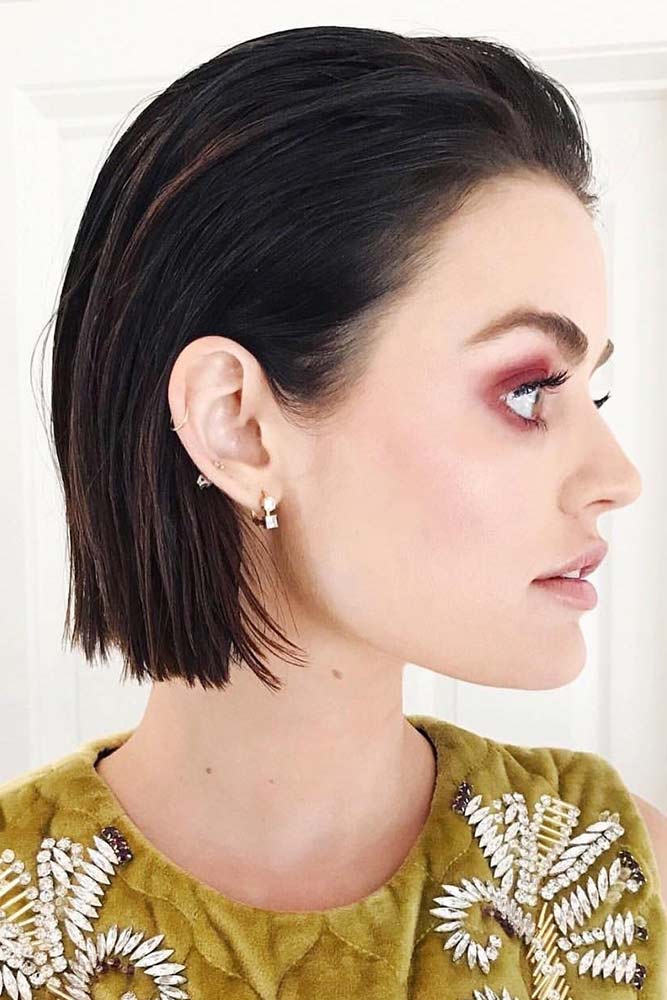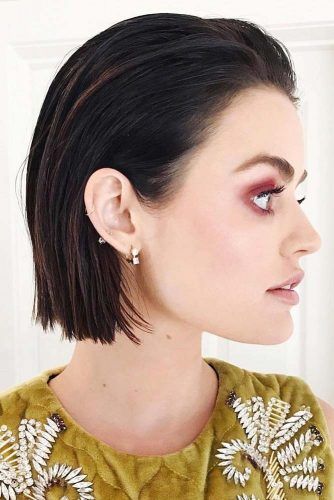 If your hair is super straight and short, the best thing you can do to show it off is to sweep it to the back. A bit of styling foam will give you the ageless 'wet look' and the swept-back silhouette will add a ton of volume to the front.
Styling Waves
Source: lucyhale via Instagram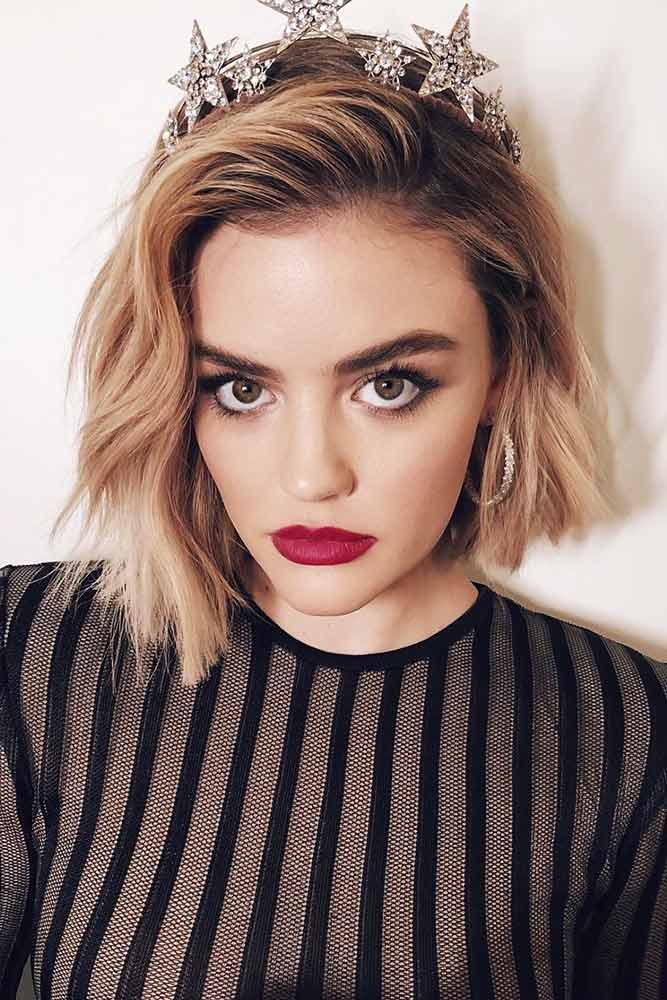 There are so many wavy textures to try! Soft waves, messy beachy waves, classy Hollywood waves, vintage finger waves. And you know what? All these ideas will not only look ravishing on your short hair but will be also easier for you to do.
Romantic Side Braids
Source: Mallonyfarias via Instagram
While searching for the right style to wear at this significant event, you have probably noticed that prom hairstyles for long hair are more wide-spread. Well, it's great that we have noticed this tendency, too, and decided to widen your pool of choices. As for short prom styles, here's one more idea: a side braid placed over your wavy bob or under your sleek graduated cut.
FAQ: Prom Hairstyles For Short Hair
What can I do with short hair for prom?
Here are some of the best prom hairstyles for short hair:
Long Pixie.
Updo with Soft Braids.
Bob Length Hair Curly Updo.
Curly Bob for Blond Hair.
Loose Twisted Updo.
Side-Braided Ash Blonde Style.
Bob with a Diagonal Tousled Braid.
What clothes look good with short hair?
With short hair, strapless, and off the shoulder shirts and dresses look wonderful. Wearing a strapless dress allows you to show off your short hair, neck, and face. Large earrings, headbands and necklaces can make you look even more feminine while also balancing your look out.