Low Sleek Pony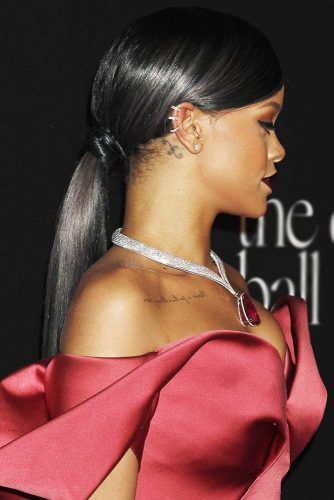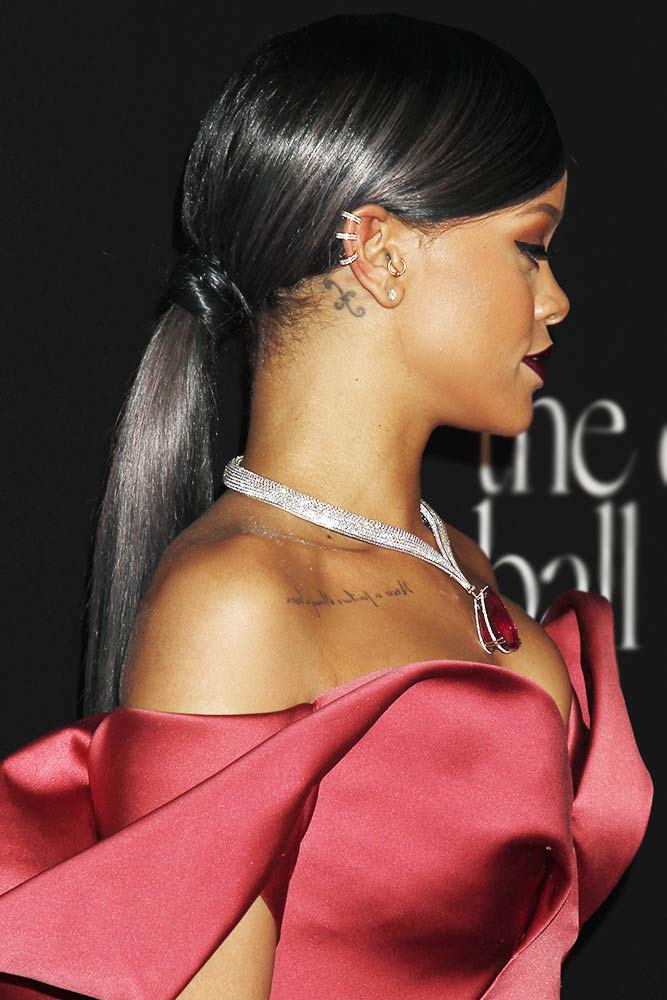 Rihanna ponytail hairstyles are all about distinctive, precise, and enchanting shine. Even when she opts for simplicity, she gets the most out of it, sticking to the beauty of details. It seems as if one can see his or her reflection in this luxuriant chevelure.
Source: Kathy Hutchins/Shutterstock
Swept Back Style With No Parting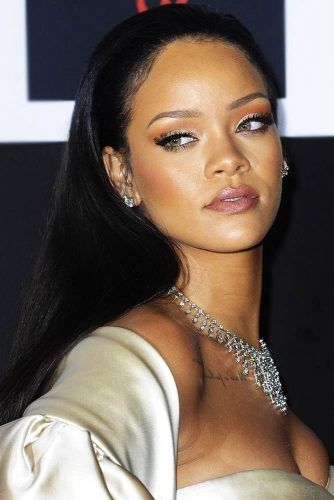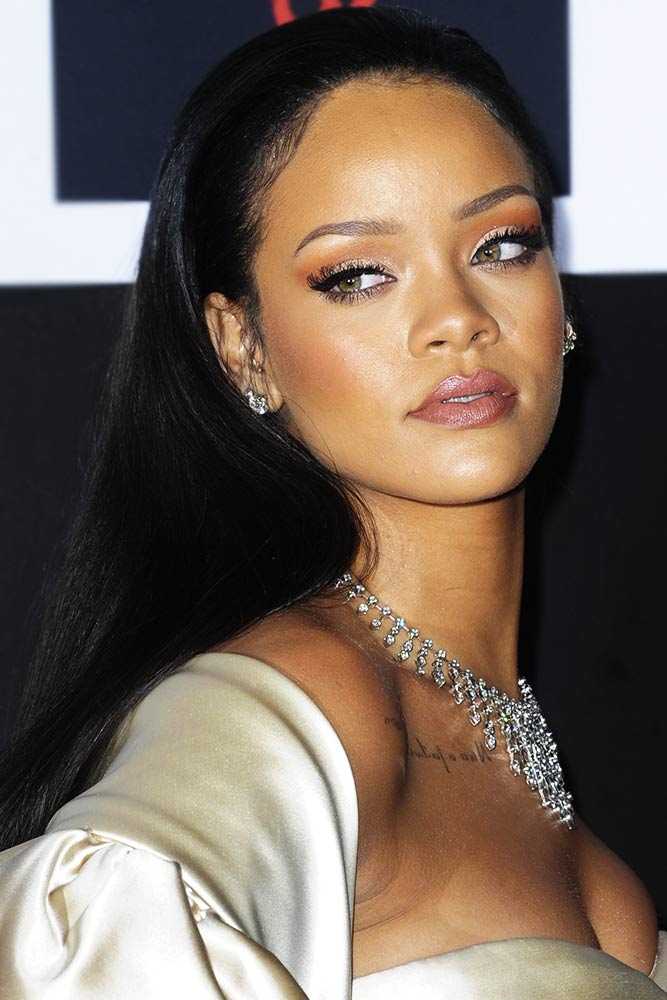 Long and straight hair that flows back and gives a polished silhouette, who could ask for more? This idea features no accessories, no distinctive texture, and no parting. And it looks so great, showcasing the charm of Rihanna's mane.
Source: Tinseltown/Shutterstock
Asymmetrical A-Line Bob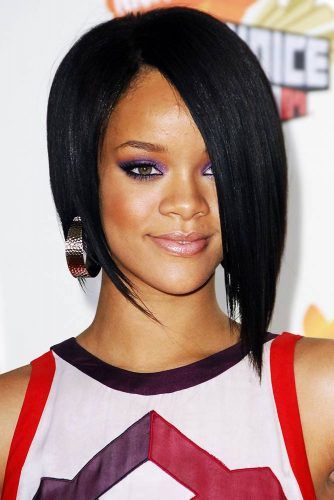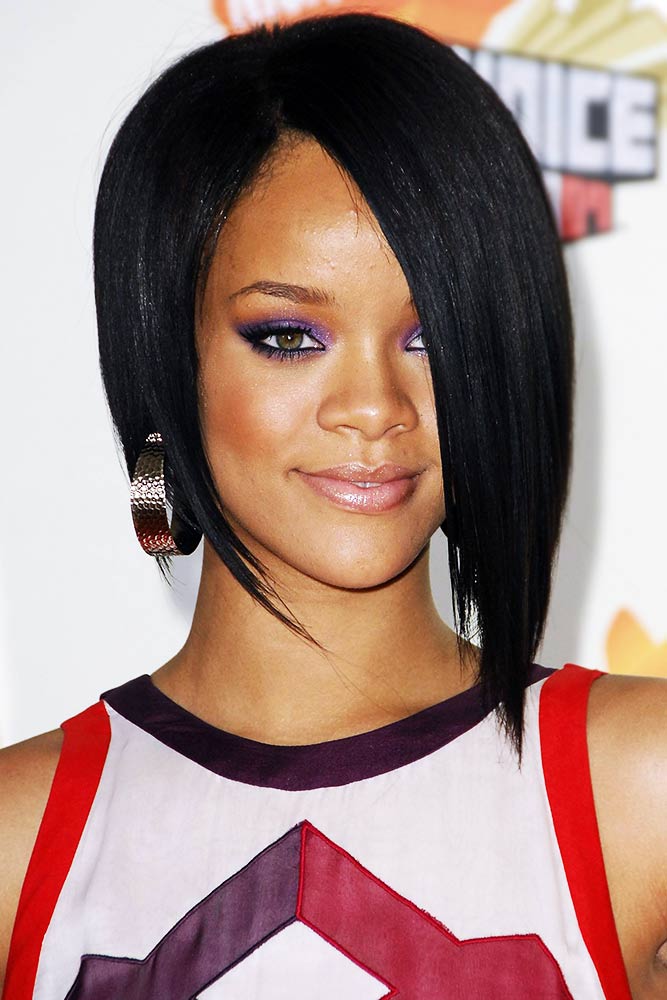 It's not one of the Rihanna new hairstyles. Yet, it's a hairstyle that showed up in a new light right after the celeb pulled it off. Many hairstylists even call asymmetrical A-line bob "Rihanna haircut" among themselves. She's simply personified it: the pointed edges work in a perfectly flattering way for her facial features.
Source: Everett Collection/Shutterstock