Side-Swept Undercut Long Pixie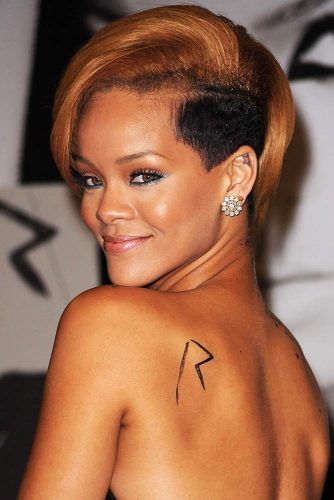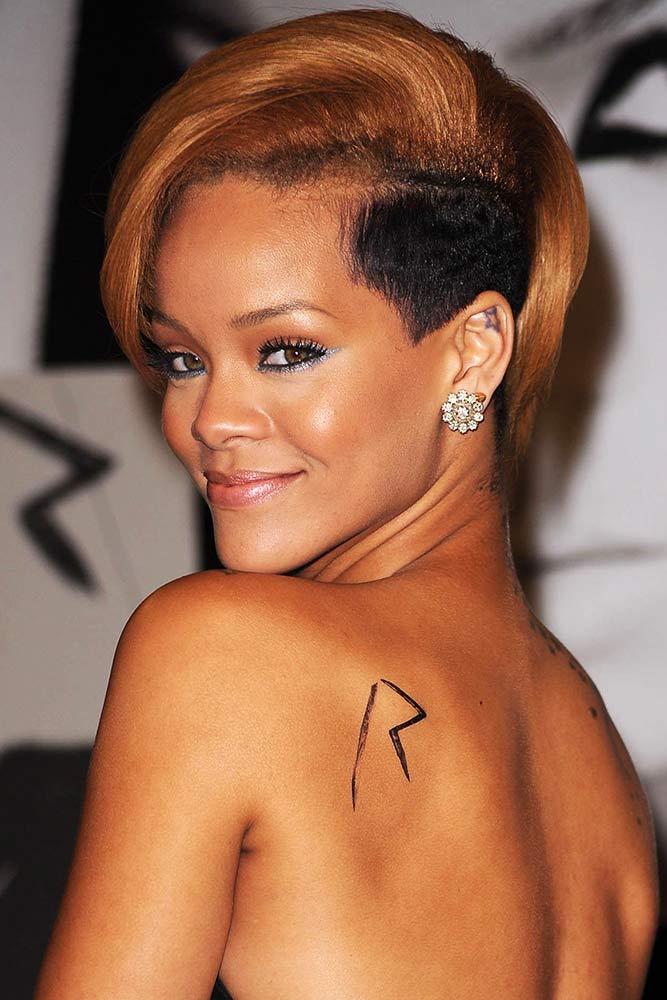 2009: new album, new haircut. We're sorry: a new fantastic haircut! Rihanna shaved hairstyles are an eye-catching mix of sassiness and sexuality that she brought to life with two colors. Though the daring cut keeps her face open, the volume on top builds a full silhouette that gives a well-balanced look.
Source: Everett Collection/Shutterstock
Sleek Side Part Style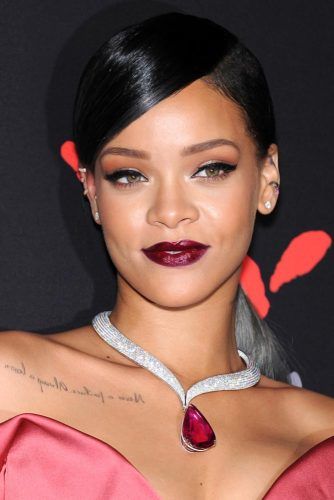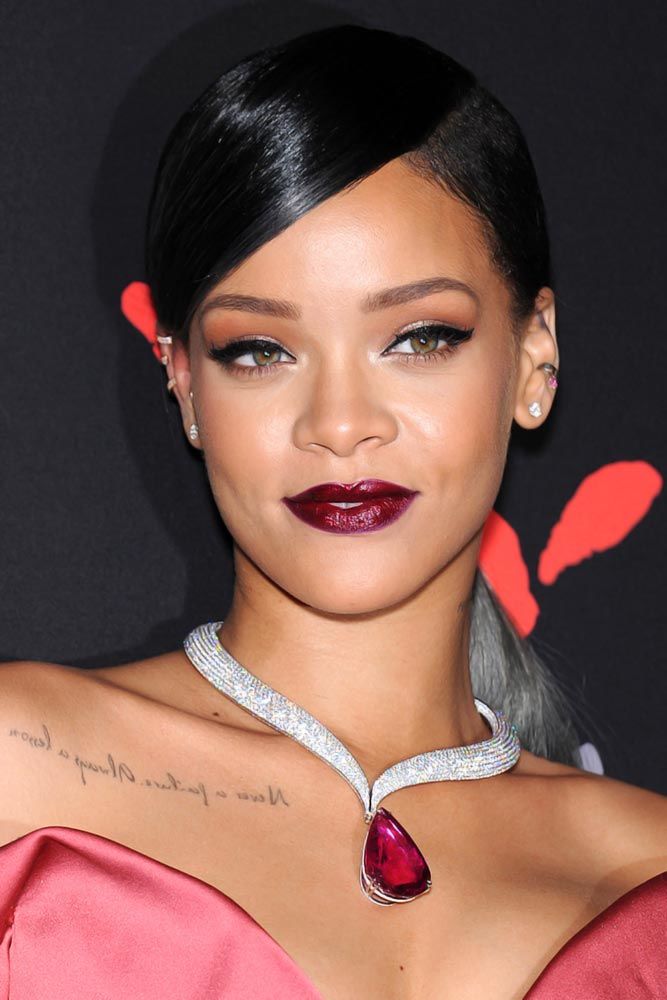 Nobody but Rihanna knows how to shine bright like a diamond, and her sleek hairstyles are a great example of it. The glare that her hair eliminates can even overshine the flashes of paparazzi cameras. To give her already bold hairstyle even more edge, RiRi decides to define it with a side part, which easily makes it her signature look.
Source: DFree/Shutterstock
Updo Curls With Free Locks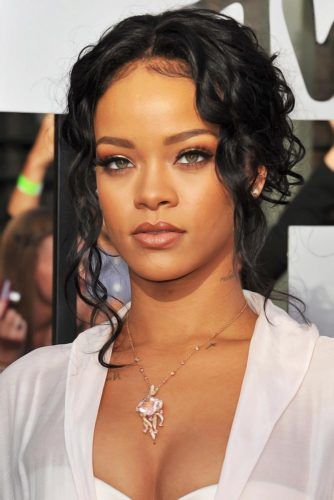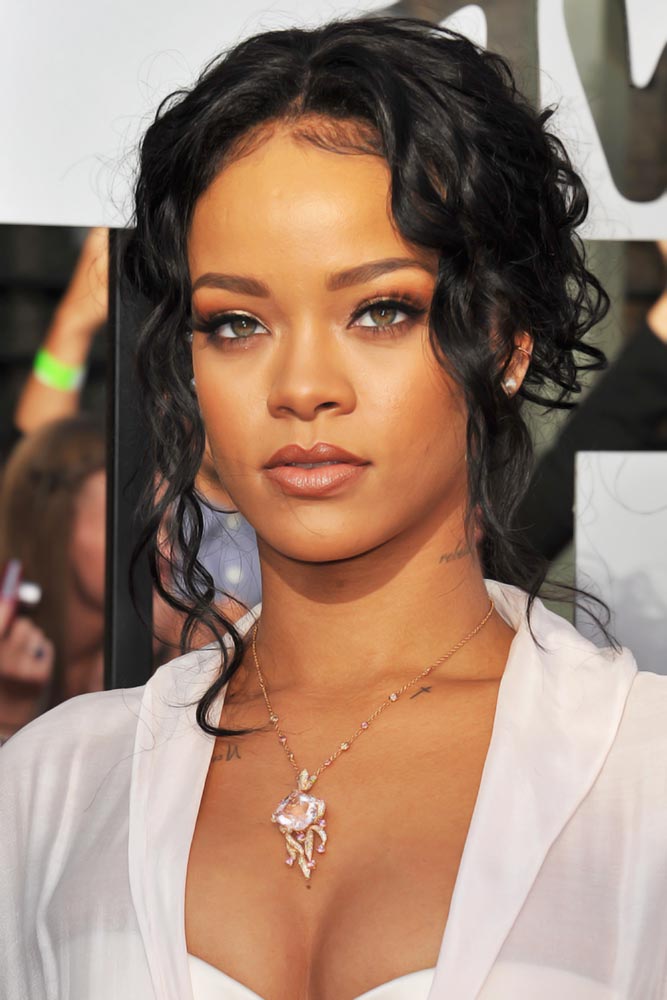 Rihanna has never shied away from her natural hair texture. Instead, she embraced it and learned how to make the most out of her bouncy curls. Here's an amazing example of how the Barbados Babe tames her unruly locks. The hair at the back is gathered in a loose updo so that the curls are prominent and defined while the front sections fall freely, framing her face perfectly.
Source: Featureflash Photo Agency/Shutterstock