Nothing Is More Versatile Than Shag Hairstyles!
Shag hairstyles are a real catch for women who want to keep up with modern trends! They come in many different ways, and they can flatter any hair length with their twisted, edgy, and volumizing layers. Short shaggy cuts look extra eye-catching and youthful. Their medium variations create a contrastive, disheveled style. As for longer styles, their great, voluminous, and twisty layers are to die for. Guess what? There's more than their versatility: shag styles know how to impress you. How about adding body to your thin hair or calming down your fine locks? All these ideas can change your styling routine for the better. See how easily you can get a trendy look!
Modern And Classy Shag Hairstyle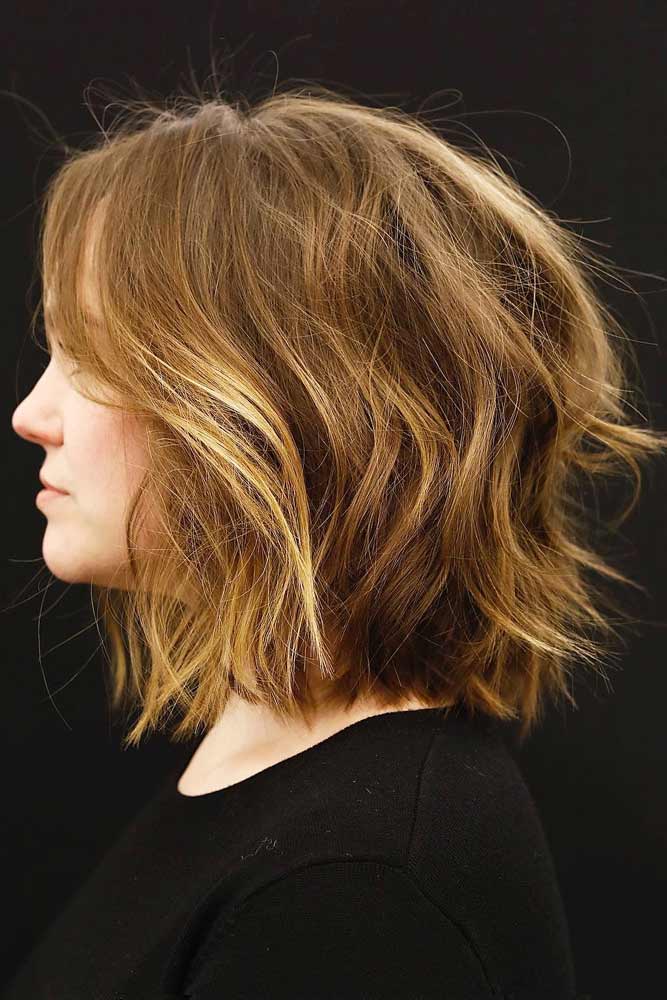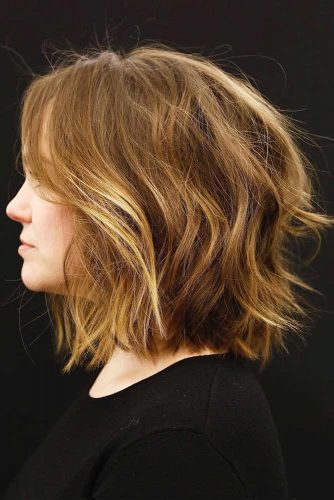 Throughout the centuries of fashion, shag styles have had many faces. And this is how the modern shag looks like. Everything is restrained and rich at the same time: though the silhouette is quite full, it doesn't look too drastic. The pleasant movement of medium layers creates a very fresh and sophisticated style, which we, modern women, want to achieve in our casual looks.
Source: anhcotran via Instagram
ADVERTISEMENT ‧ CONTINUE READING BELOW
Auburn A-line Layered Haircut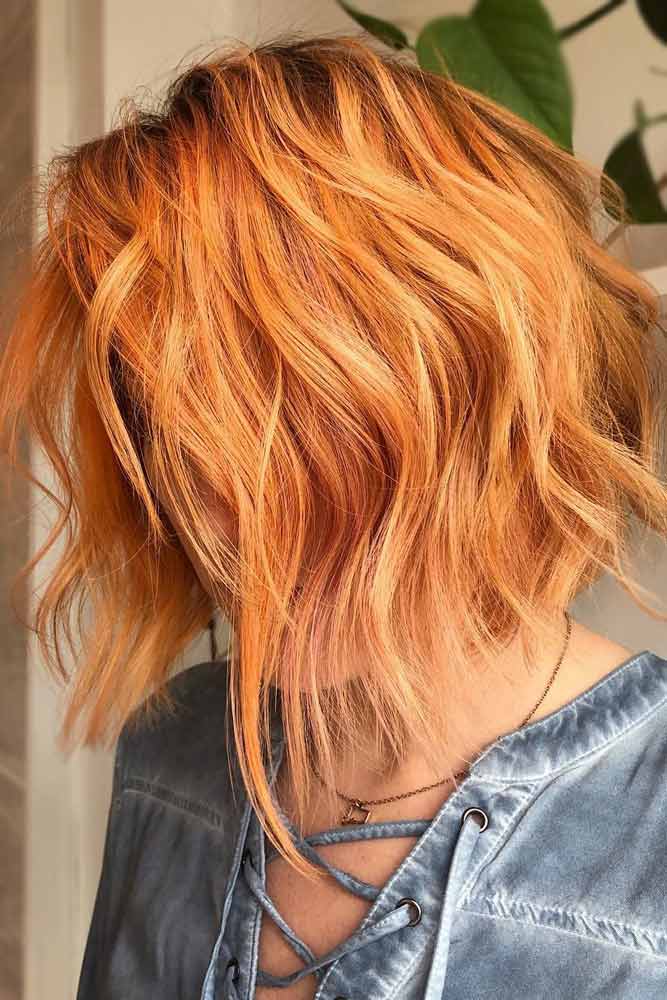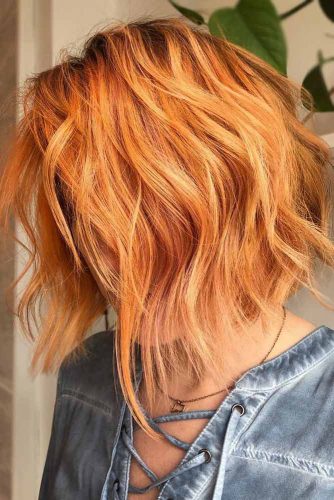 A medium shag haircut like this is the first step towards fashionable future. All we want is to always be on point, and one of the best ways is to make our hair stand out in a crowd. Look at this pic: you will never get bored with this A-line medium shag. Its asymmetric silhouette gives your hair a fascinating fuller effect, while the unbelievable coppery auburn hair color makes heads turn.
Source: saripaints via Instagram
ADVERTISEMENT ‧ CONTINUE READING BELOW
Medium Shag Haircut With Bangs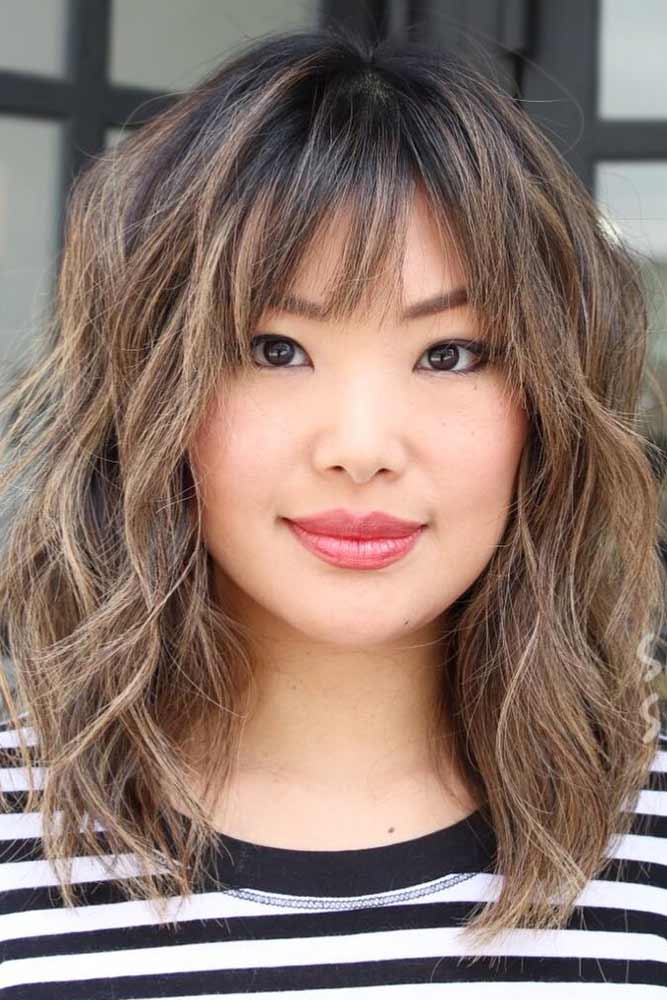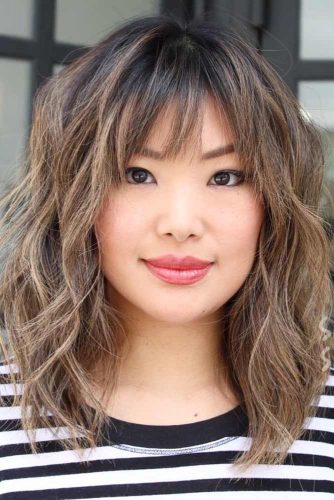 Shags don't have any restrictions for women. Actually, they can get along with your hair type and appearance. For example, if you feel insecure about your face shape, shags won't leave you without help. This idea is a perfect shaggy hairstyle for round faces that will frame your face and make it appear slimmer. Look how lovely these shaggy layers melt with cute bangs, making this pretty round face look more attractive.
Source: salsalhair via Instagram
ADVERTISEMENT ‧ CONTINUE READING BELOW
Shag Hairstyle With Side-Swept Bangs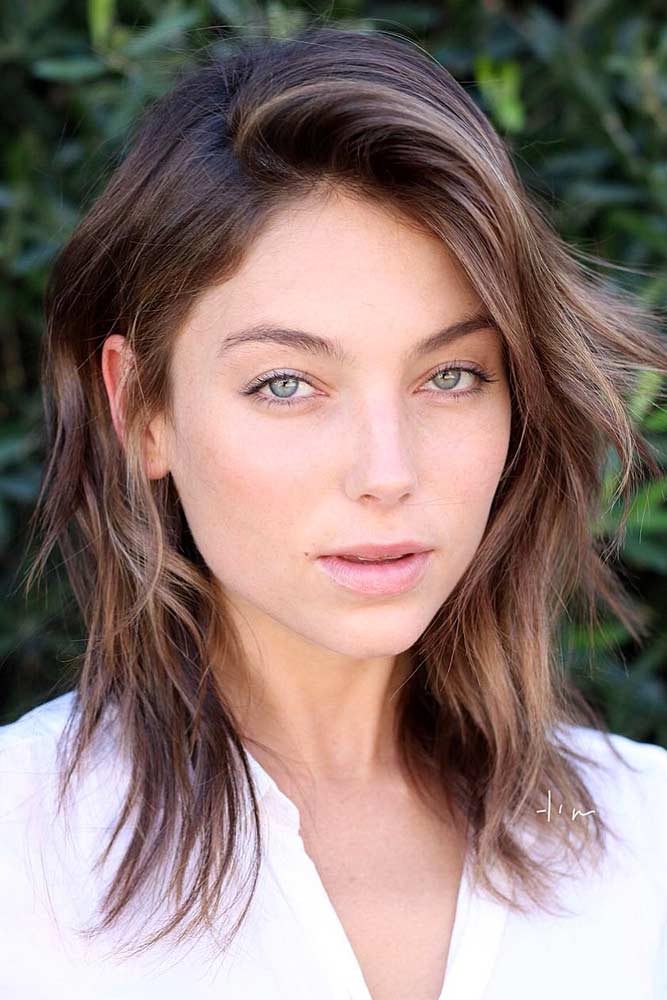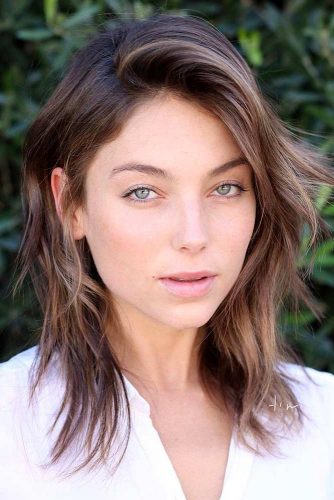 Side-swept bangs, as well as shag hairstyles, will never go out of style. Yes, there are some things that we call classics, and these two cuties stand among them. So why don't you create a stunning look with absolute trends? Women who have no idea how to tame their thin locks will love the beautiful effect of this idea: the side-swept fringe creates a cute asymmetry, while each layer twists to make hair look more alive and full.
Source: timm.morrison via Instagram
ADVERTISEMENT ‧ CONTINUE READING BELOW
Fun And Messy Medium Shag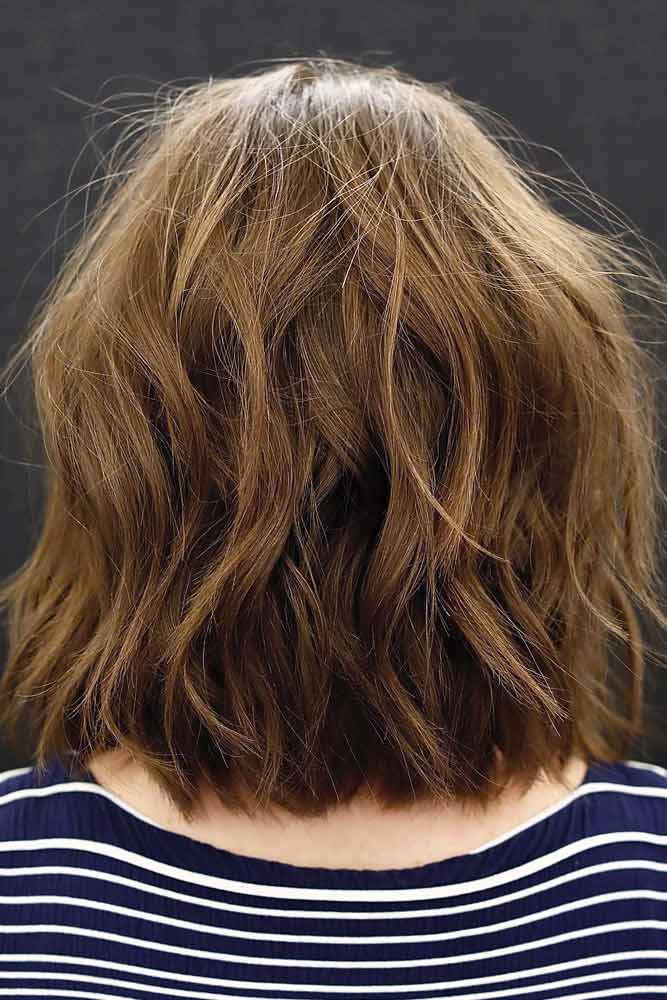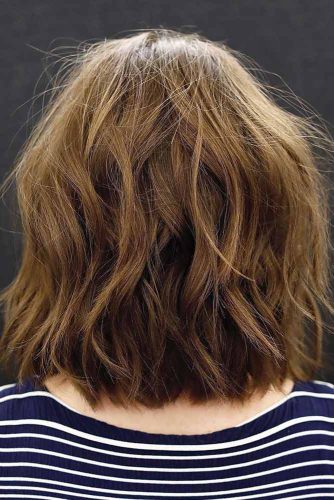 Messy styles are the styles of now! If we traveled back in time with such a messy hairstyle, people would stare at our "untidily" styled hair. Now, this look will also catch people's eyes. But this time, those eyes will envy! Sporting messy shag is possible at any length, though when it's medium hair length, it looks even more lush, more full, more lively.
Source: anhcotran via Instagram
Stunning Curly Shag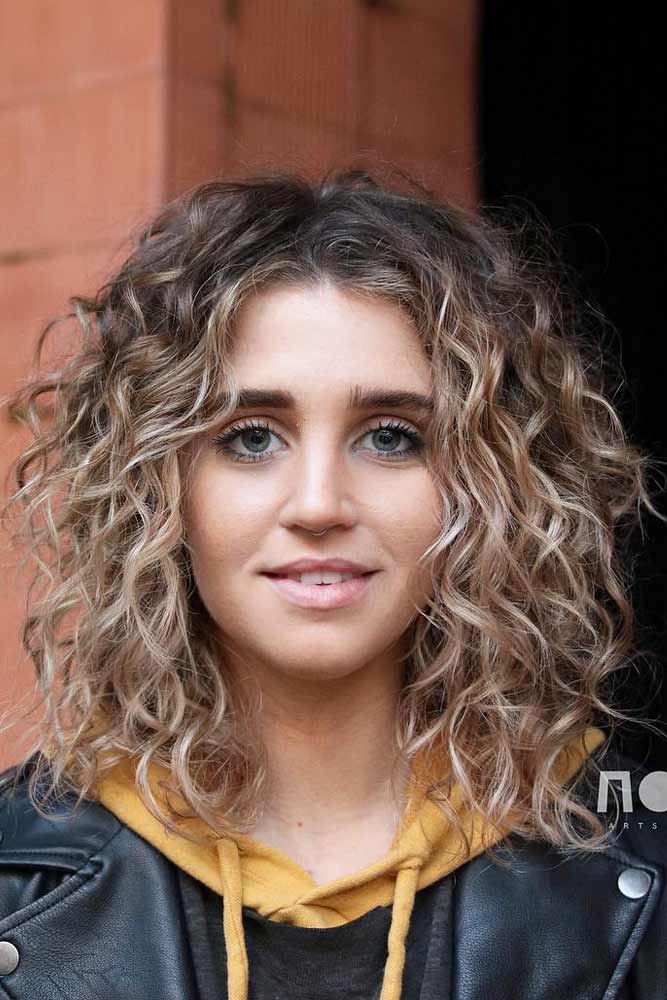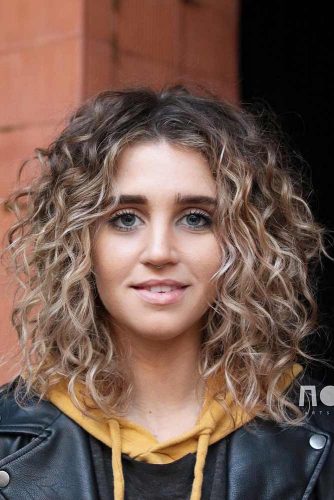 Curly shag hairstyles are the proof that your natural curls can look well-groomed. Some women with naturally curly hair don't do anything to their locks, as, after countless attempts, nothing really works without loads of styling products. Congratulations! This idea will neaten up your curls and save your time in the mornings. Curly layered cuts make styling easier because they have a clean and definite form. Don't miss it!
Source: salsalhair via Instagram
Tasteful Medium Blonde Shag Haircut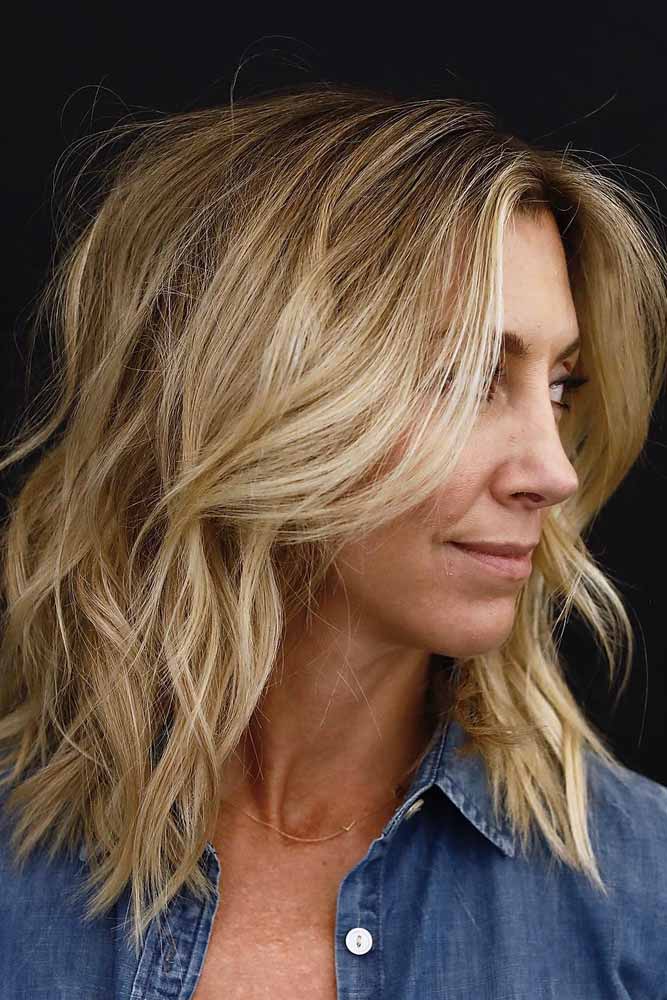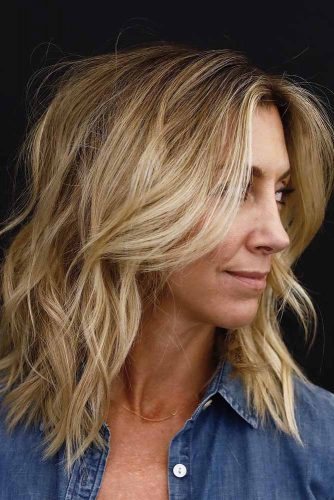 Are you a blonde who needs some hair changes? You're in the right place, then. Whether you have blonde hair since birth or you dyed your hair light, changes are always tempting. But changing hair color every time we want something new can cause damage, so some refreshing haircut is a good alternative! Once you ask your hairstylist for this awesome, face-framing shag, it will be your greatest and the most beautiful change.
Source: anhcotran via Instagram
ADVERTISEMENT ‧ CONTINUE READING BELOW
Classy Medium Length Shaggy Bob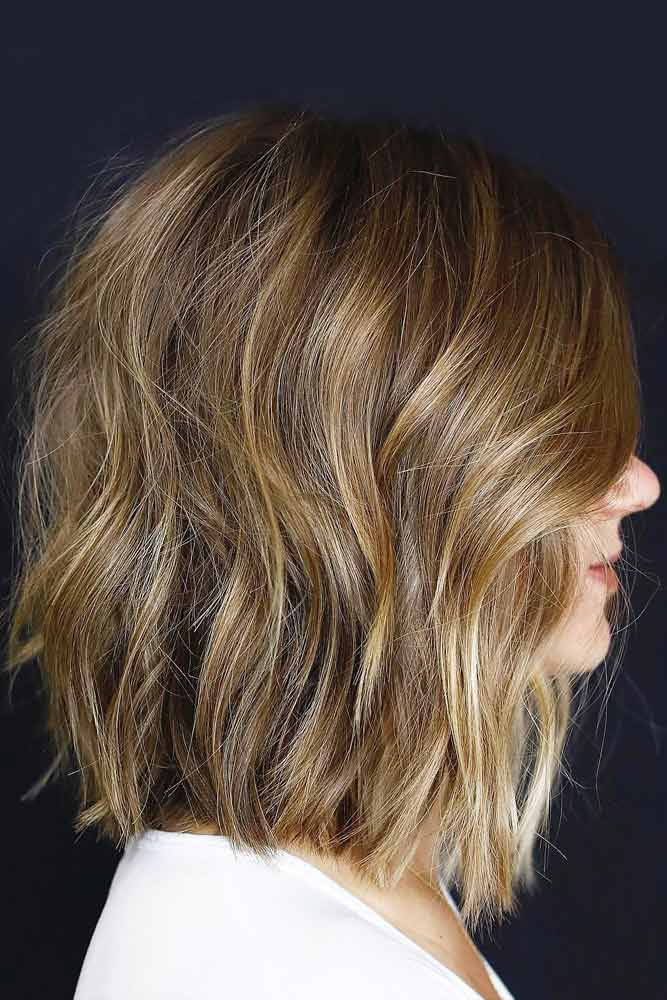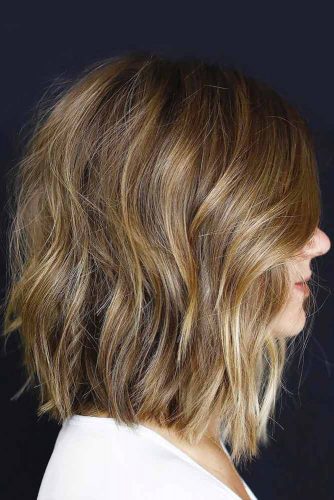 Let's see the popular bob haircut in a new light! You don't need to be a hairstylist to know how diverse it is. Medium bob is another nowadays' classic women of any age sport proudly. Do you want to make it even more exceptional? It's time to add some shaggy layers! Long layers will play the role of the body of your cut, and shorter ones will add more texture.
Source: anhcotran via Instagram
Layered Wheat Blonde Hairstyle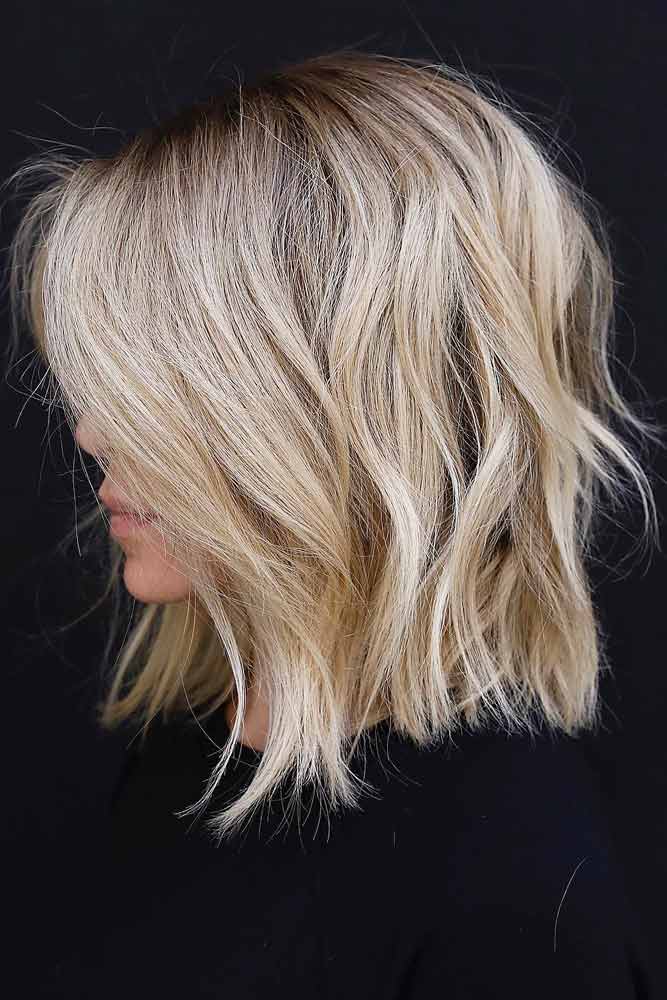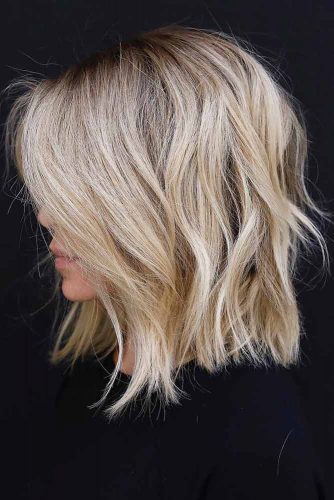 Combine trendy hair color with trendy shag hairstyles to always be on the top. Wheat blonde is something that has been on everyone's lips for years. And this stylish duo is the mixture of practicality and sexuality. Twisty layers will put your locks up, creating a fuller effect and making it look lovelier, regardless of your hair texture. As for wheat blonde hair color, it will show off your exquisite taste.
Source: anhcotran via Instagram
Cool Platinum Wavy Shag Hairstyle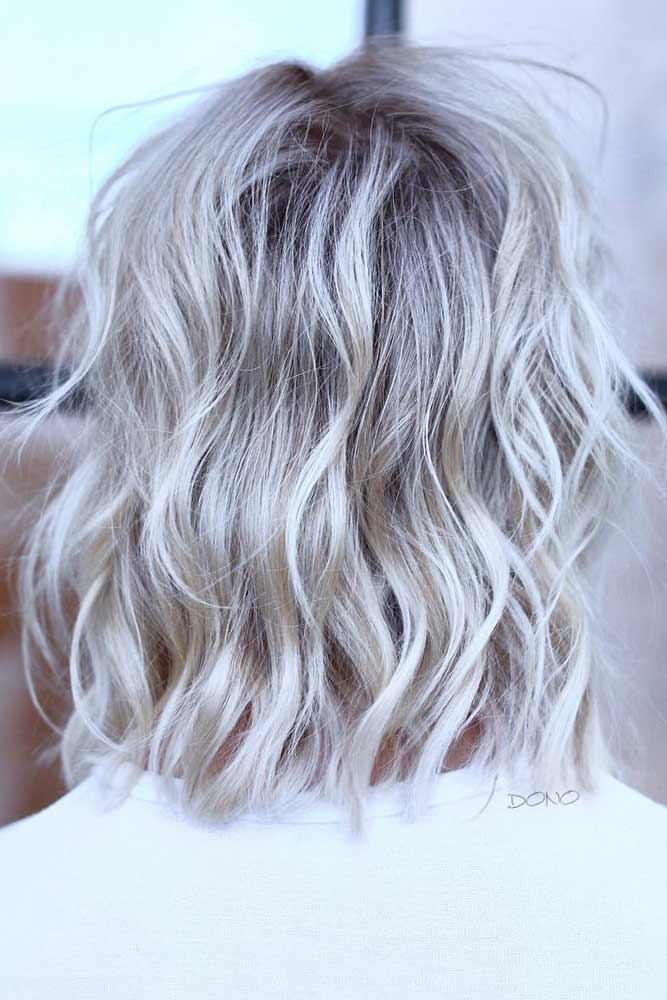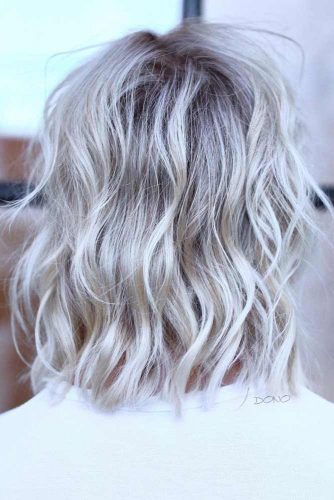 This pic is another proof that medium length cut is always a good choice. Not too short and not too long; this length has lots of styling options. Updos, half-ups, wavy hairstyles, anything you want is possible with mid-length. Have you ever seen that trendy wavy shag? The popular cool platinum tint reveals its beauty on the layered moving waves.
Source: donovanmillshair via Instagram
ADVERTISEMENT ‧ CONTINUE READING BELOW
Simple, Yet Chic Shoulder Length Haircut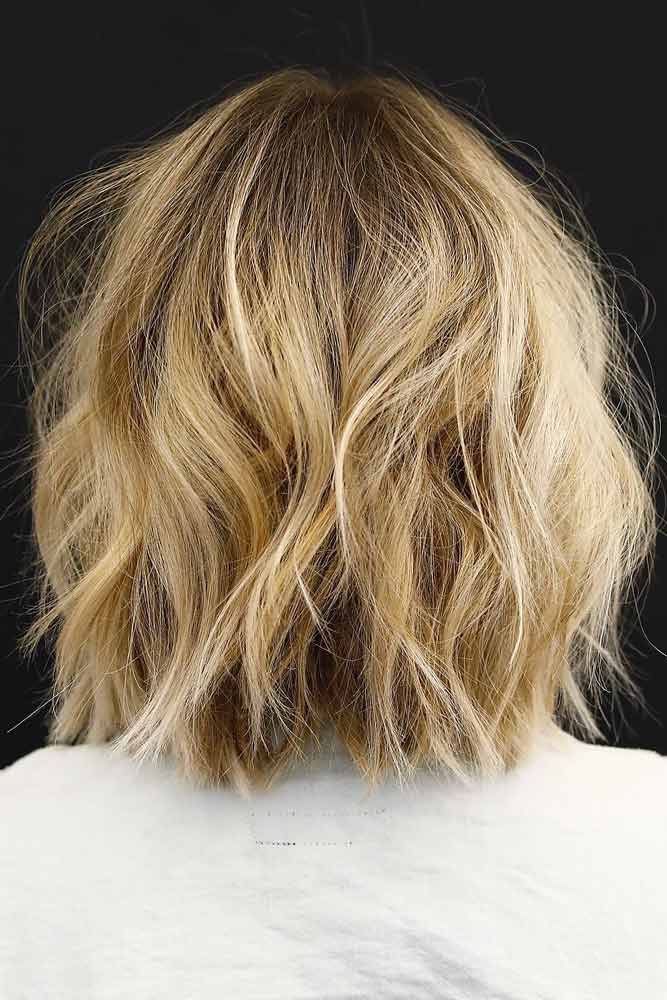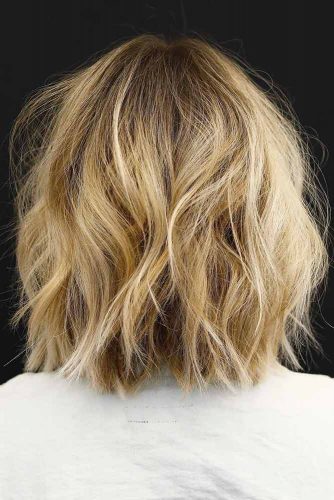 Shoulder length haircuts are the happy medium that ladies are looking for. You already know that any type of cut, coloring technique or style is easy to get with such a length. Since you've got many options to choose from, what cut is up to you? Some ladies prefer layered shags to feather cuts, where layering creates different lengths throughout your locks. Feathering, on the other hand, shapes the ends of your hair by texturizing, so it also looks quite beautiful. Your task is to weigh up your hair needs, and your mid-length will allow you to make them real.
Source: anhcotran via Instagram
A-line Wavy Medium Shag Hairstyle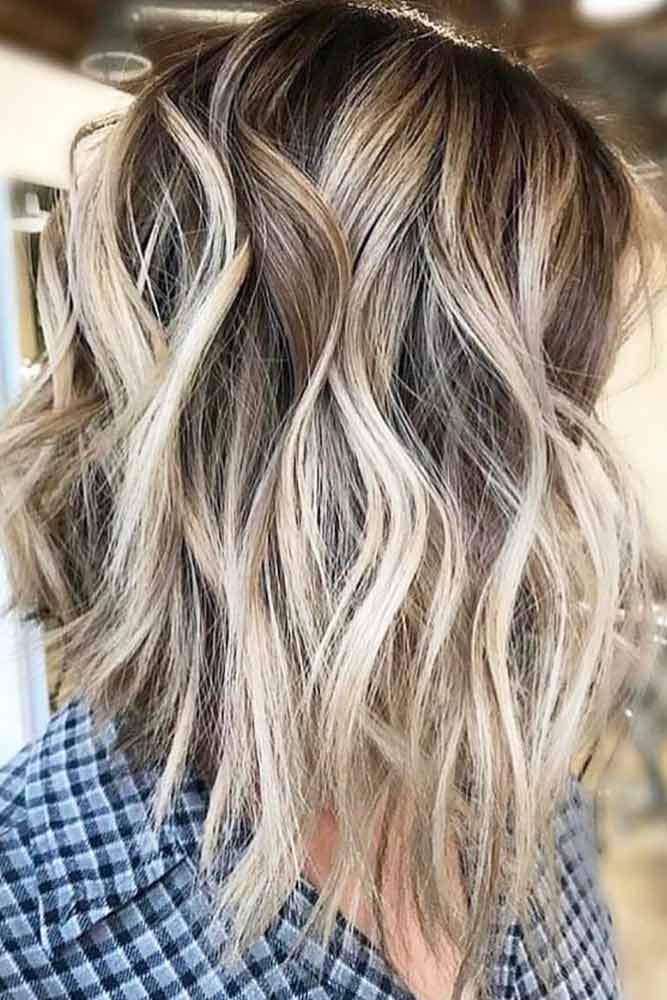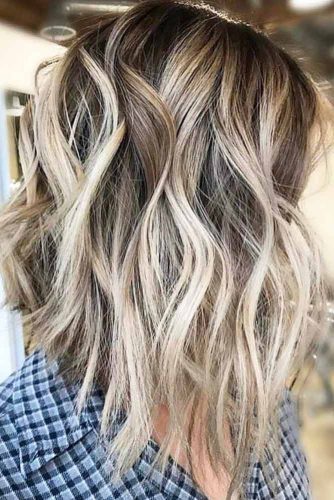 How do you like the graduation from short to long shag? Yes, the shape that medium A-line cuts give to your hair is just gorgeous. Wait, look at this waves! It seems like this idea is the embodiment of stylishness: layers, waves, and fantastic highlights. Shag hairstyles are simply impressing. Are you ready to impress everyone around with such a fabulous look?
Source: jmalonehair via Instagram
Volumetric Layered Bob With Bangs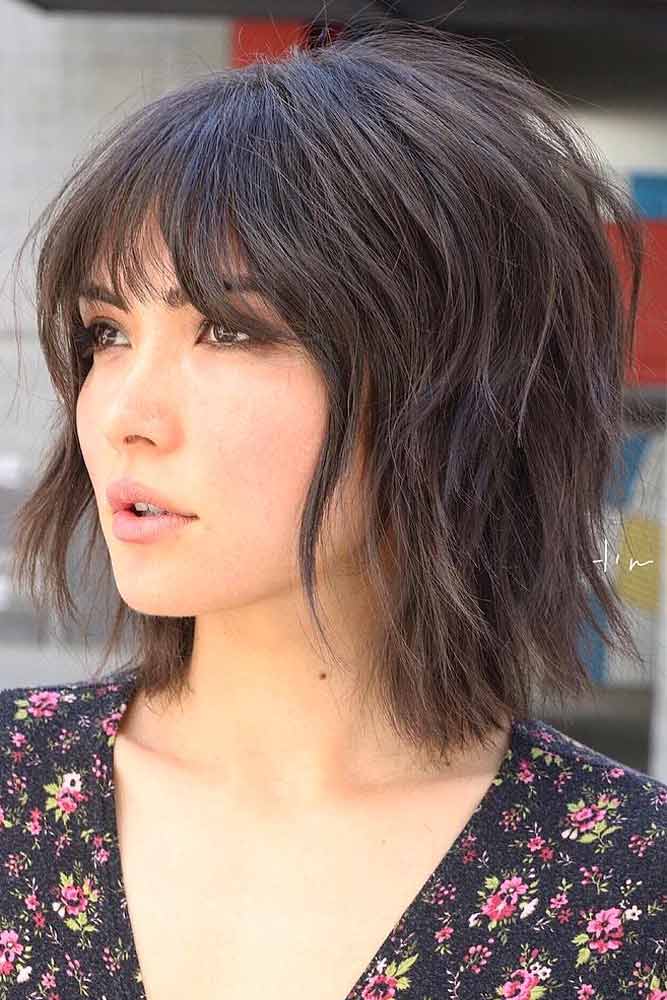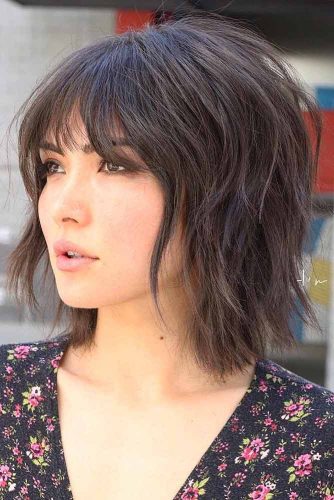 When we ask girls with straight hair about its pitfalls, the thing they say as one is that it tends to fall uncontrollably flat after hours of styling. Plus, it's very sensitive to humidity, which is so annoying sometimes. Forget about that! Even your fine hair won't resist the power of this volumetric layered bob with cute bangs. If the words are not enough, look at this pic to get convinced.
Source: timm.morrison via Instagram
ADVERTISEMENT ‧ CONTINUE READING BELOW
Attractive Brown Shag Hairstyle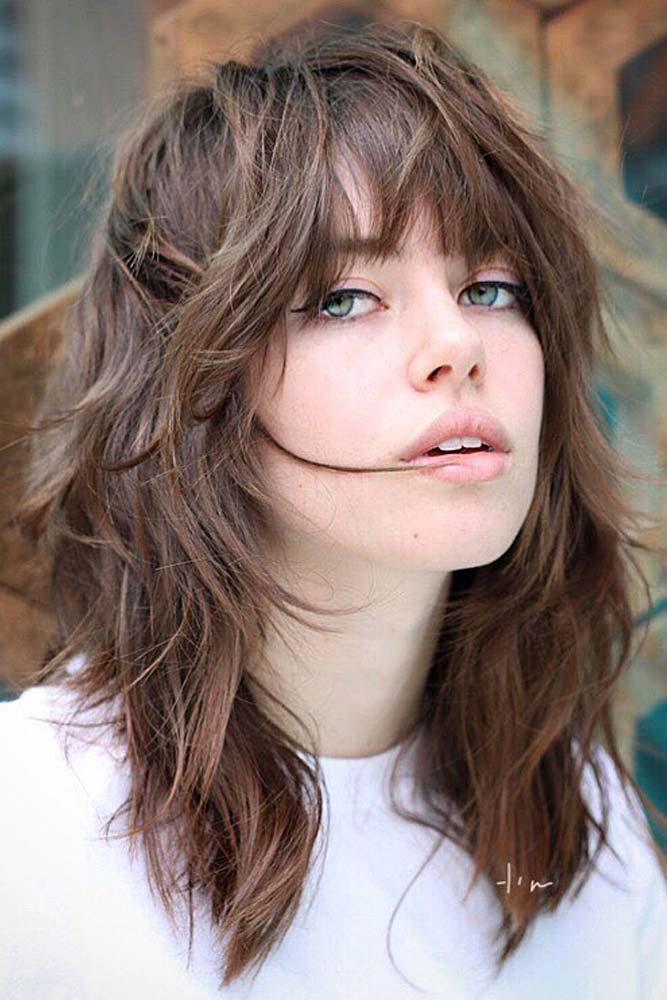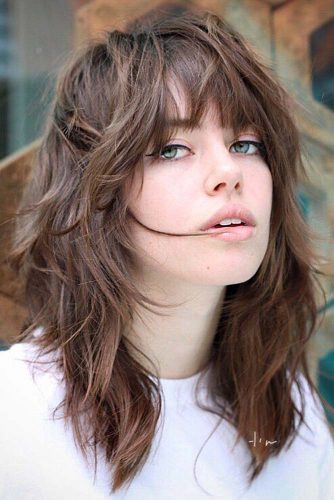 This shoulder length haircut is the nicest example of how layers of shag hairstyles work. The strands of your hair are of different lengths, and each one plays its own role. Short layers are here to give a lively texture and movement, and long layers form the whole silhouette. Together, they create a look to steal. Of course, it looks cool on any hair color: this pic shows it best.
Source: timm.morrison via Instagram
Curly Hair With Bangs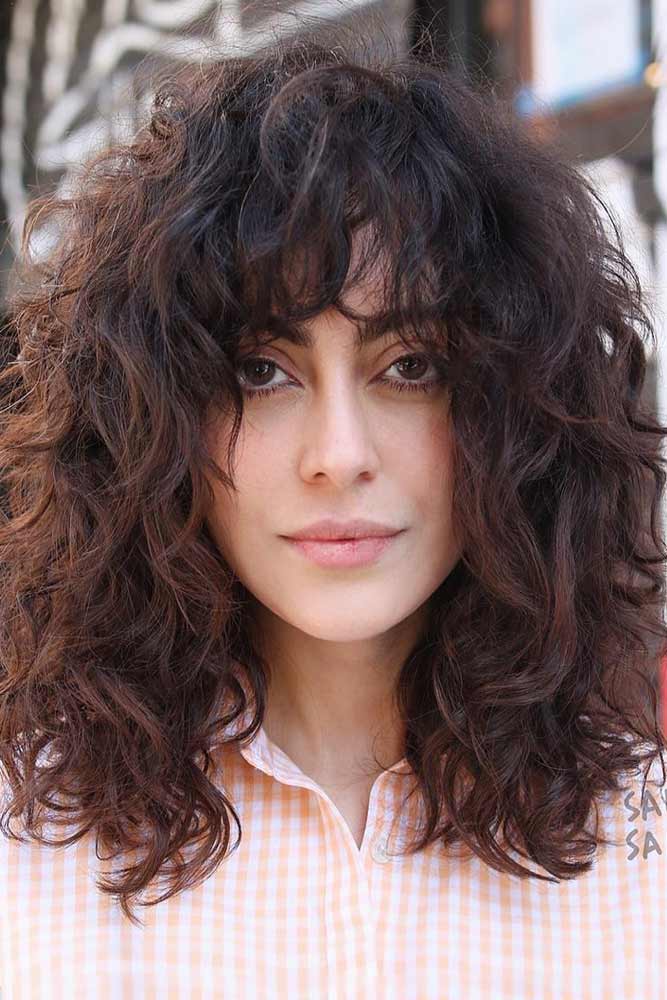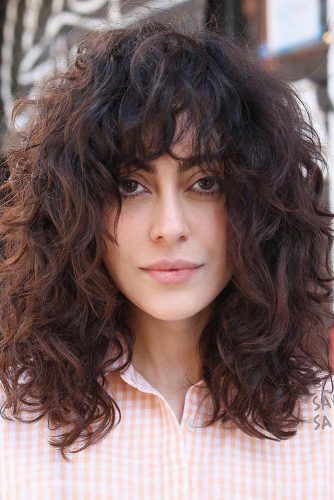 Bangs will never hurt, especially if you're looking for some youthful hairstyles. Naturally wavy or curly hair is a gift sent from above, and we all know that they need a special approach to appreciate its beauty. Nothing looks sweeter than layered curly locks, beautified with bangs. If you have this hair type, you know how to make it look absolutely enviable.
Source: salsalhair via Instagram
Shaggy Bob Hairstyle With Thin Bang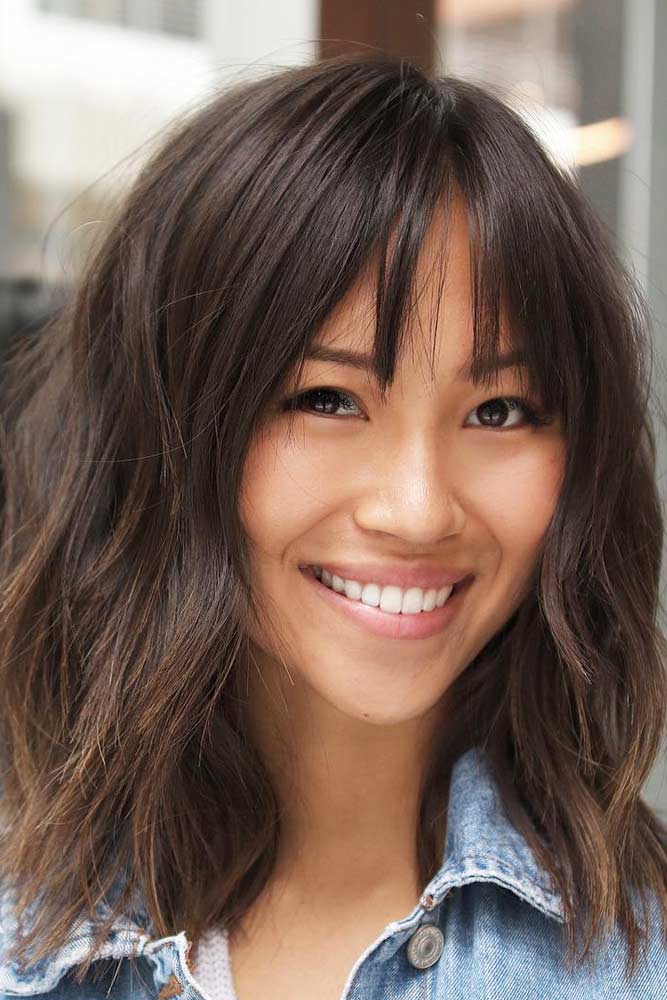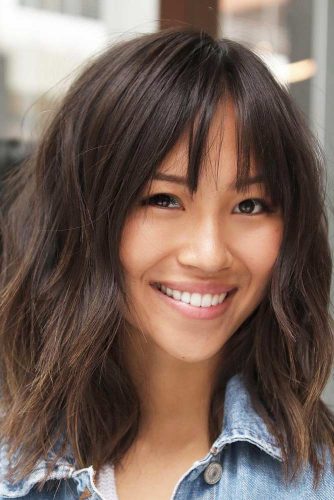 Bang fans will fall in love with this effortless-looking idea! Smooth layers that fall seamlessly on one another look so good with this little bang. It frames your face, without hiding your beautiful brows, which is so important for ladies. Slightly wavy shaggy bob can be a perfect casual hairstyle that won't take a lot of time to get it done.
Source: salsalhair via Instagram
ADVERTISEMENT ‧ CONTINUE READING BELOW
Side Parted Layered Blonde Haircut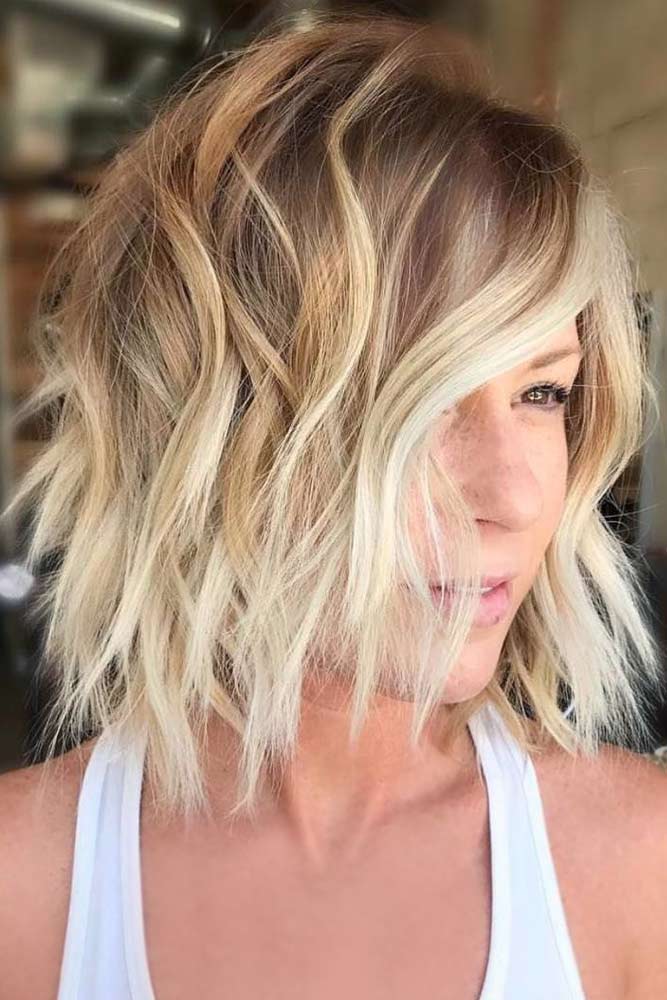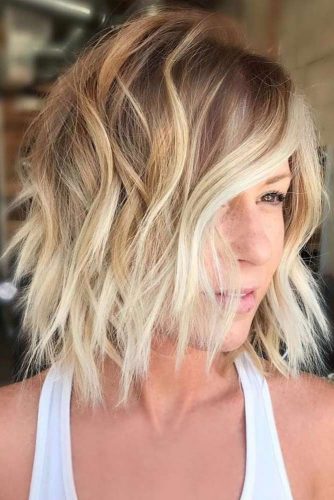 Another good way to add some asymmetry to your style is to get yourself a side-parted look. When you feel that there's a lack of balance in your hair, contrasts of shag hairstyles will do the talking. This layered cut with blonde highlights wouldn't look so attractive with regular styling. Looking different isn't too complicated!
Source: jmalonehair via Instagram
Messy Shoulder Length Hairstyle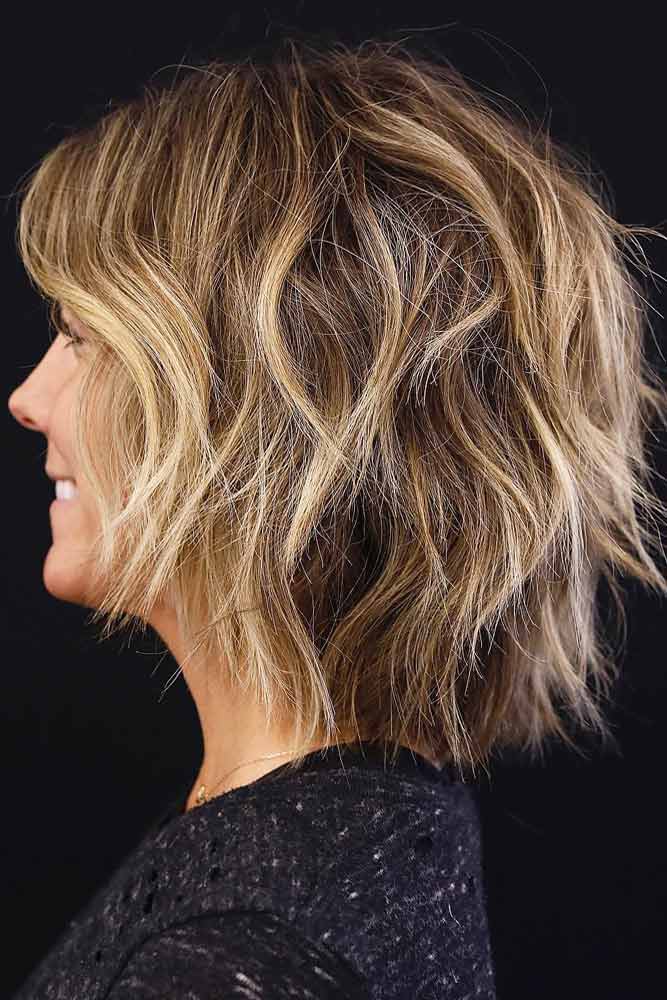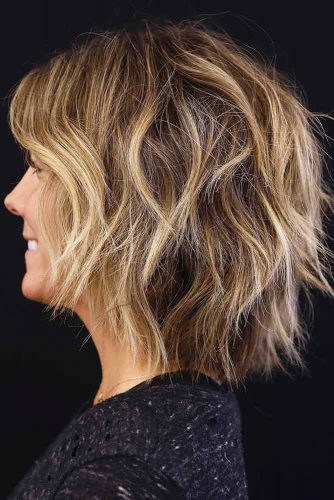 The best thing about messy hairstyles is that they can bring life back to weak locks. It can be a result of regular hair dyeing or a common problem of thin hair. It actually doesn't matter, as we know how to put an end to such troubles! Lots of layers can make your hair look fuller, so don't hesitate to ask your stylist for a brand new, life-changing messy shag!
Source: anhcotran via Instagram
Shag Haircut With Side Bangs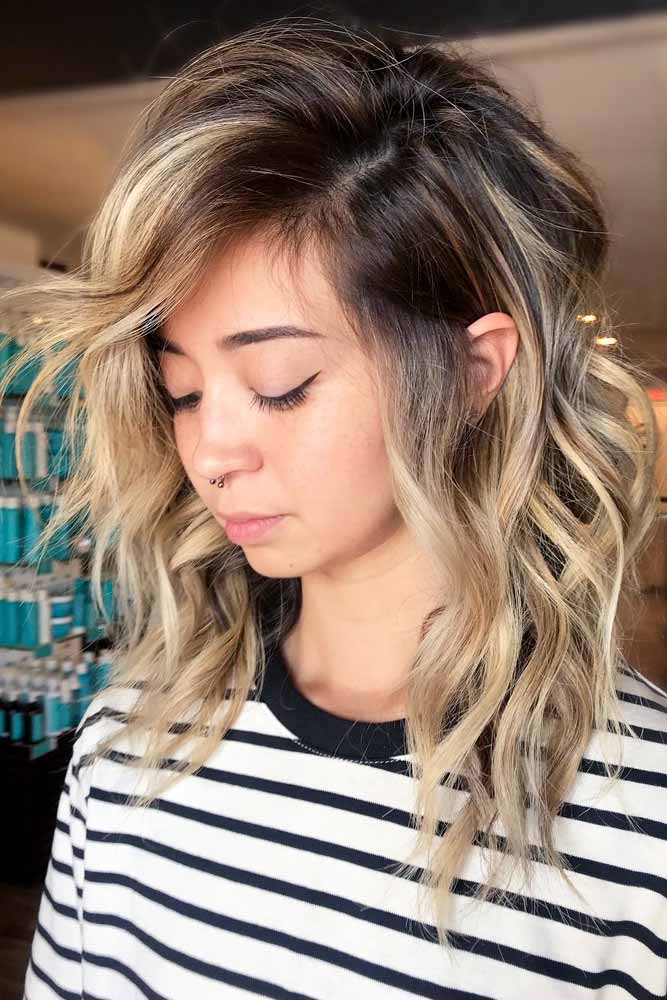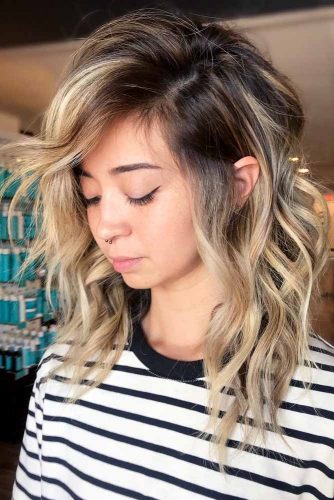 There's one thing you should always remember: if your shag features side bangs, nothing can beat the power of dimension and movement in your hair. Such cut will work perfectly for ladies with medium hair length, preventing the casual look from falling flat.
Source: jmalonehair via Instagram
ADVERTISEMENT ‧ CONTINUE READING BELOW
Middle Parted Shag Hairstyle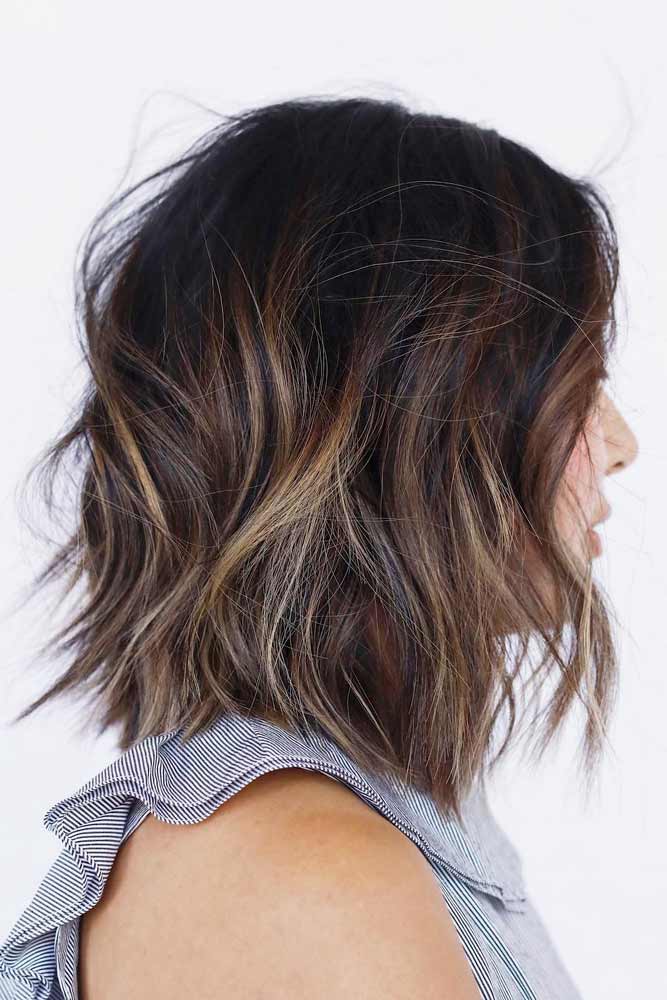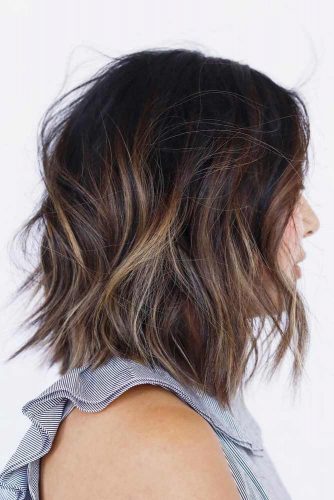 Wavy and distinctive layers with airy ends, what can be better? Well, if you create a middle-parted shag hairstyle, you'll see what. This way of parting can make the cut more advantageous: the front tresses will lie on your face and give a flattering framing effect.
Source: anhcotran via Instagram
Messy Shaggy Lob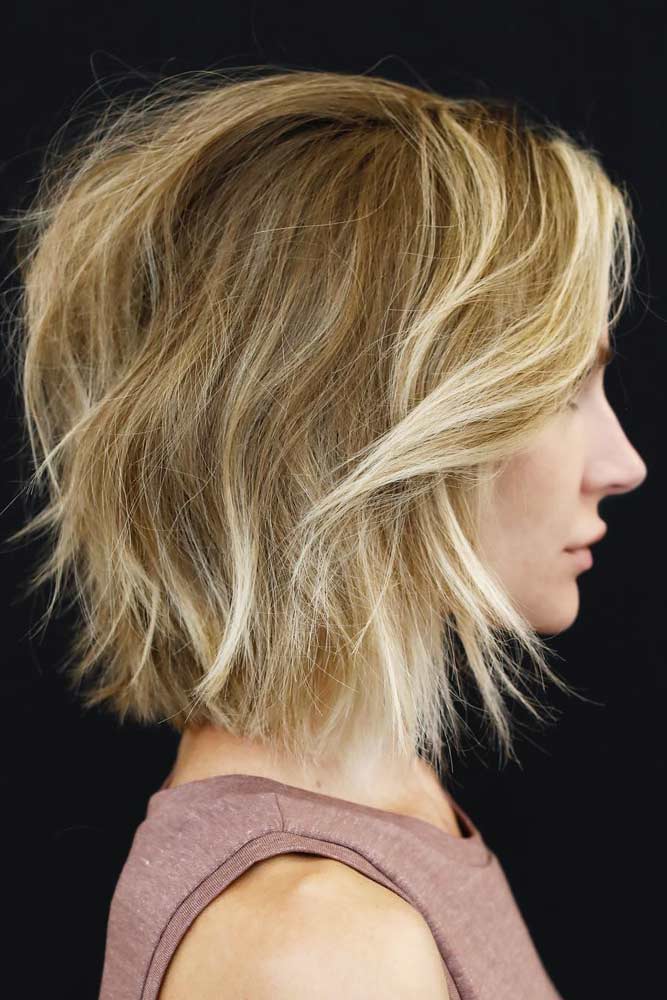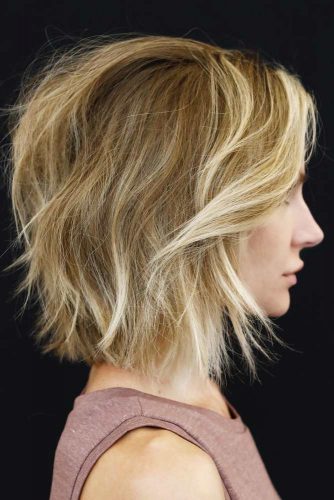 Lob haircuts are simple, and ladies who wear it should make it significant. You know that a touch of messiness won't ever hurt, especially if you're working with layered shags. Got tired of thin hair troubles? This idea is your salvation.
Source: anhcotran via Instagram
Wavy Shag Haircut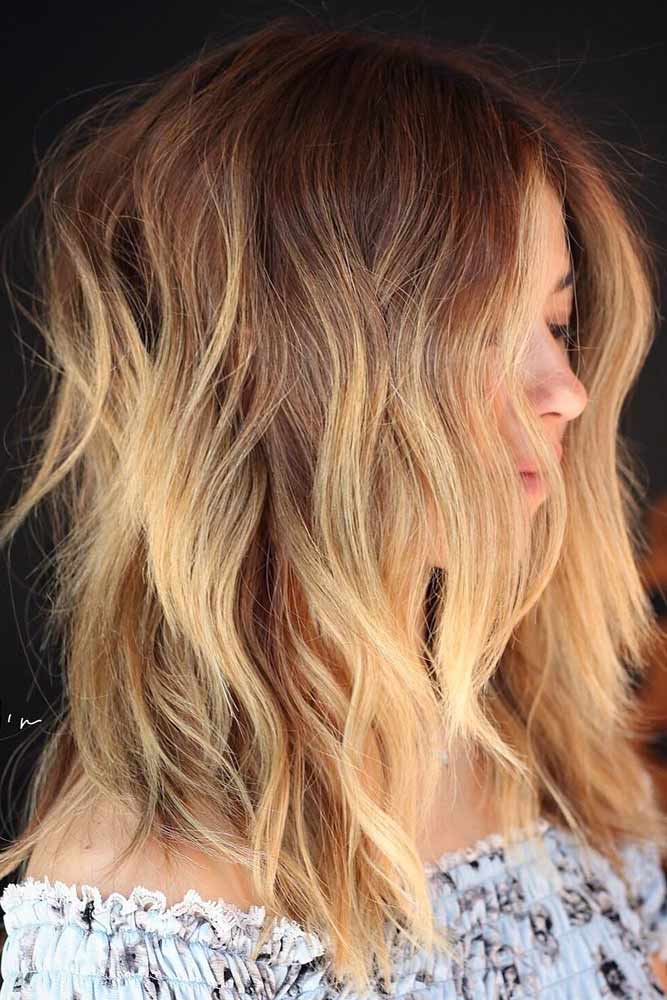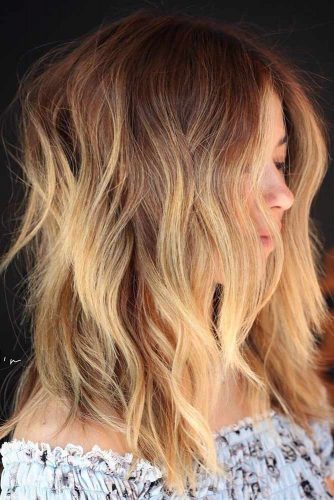 When you sport a shag, you've got a lot of room for styling due to the numerous layers and edges. So why don't make them pop? Wave your hair layer by layer, changing the direction of a curling wand section by section to see how a gorgeous wavy style looks like.
Source: timm.morrison via Instagram
ADVERTISEMENT ‧ CONTINUE READING BELOW
Curly Shag Hairstyle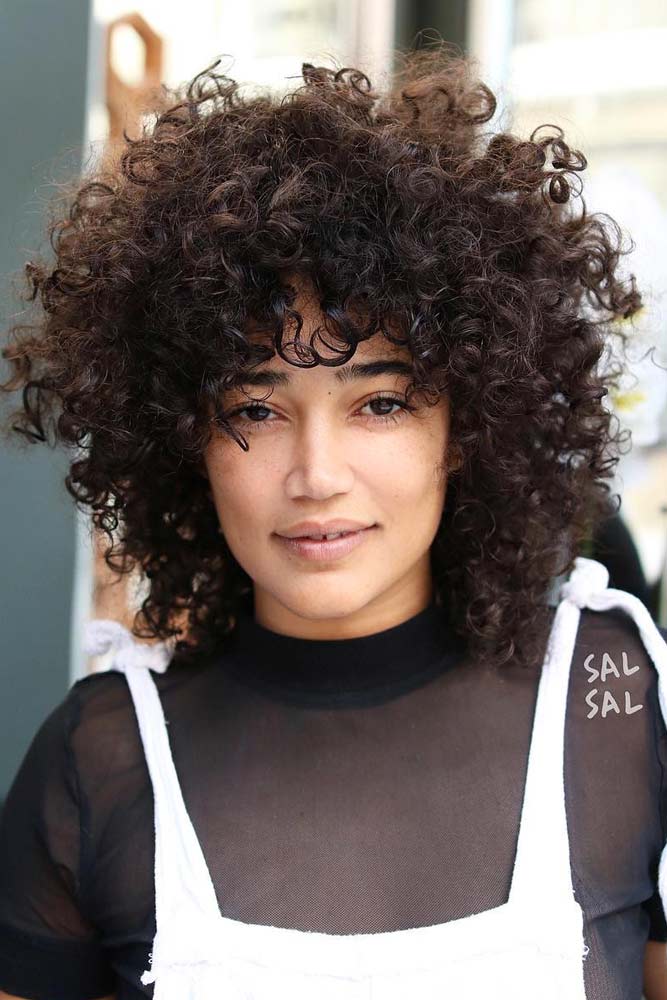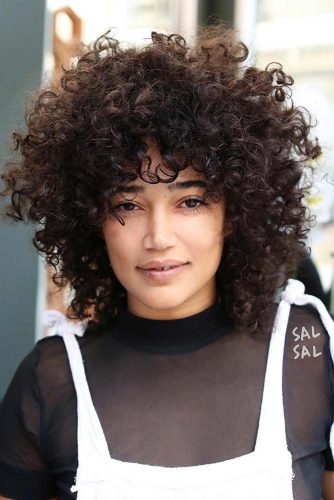 Here's another lovely way to tame your curly chevelure stylishly! With the magic of shag cut, your curls won't stick randomly; they will keep well-balanced and bouncy form, thanks to ends texturizing. As for styling, just let your hair air dry: that's how the best curly shag hairstyles work.
Source: salsalhair via Instagram
Shag Haircut For Thick Hair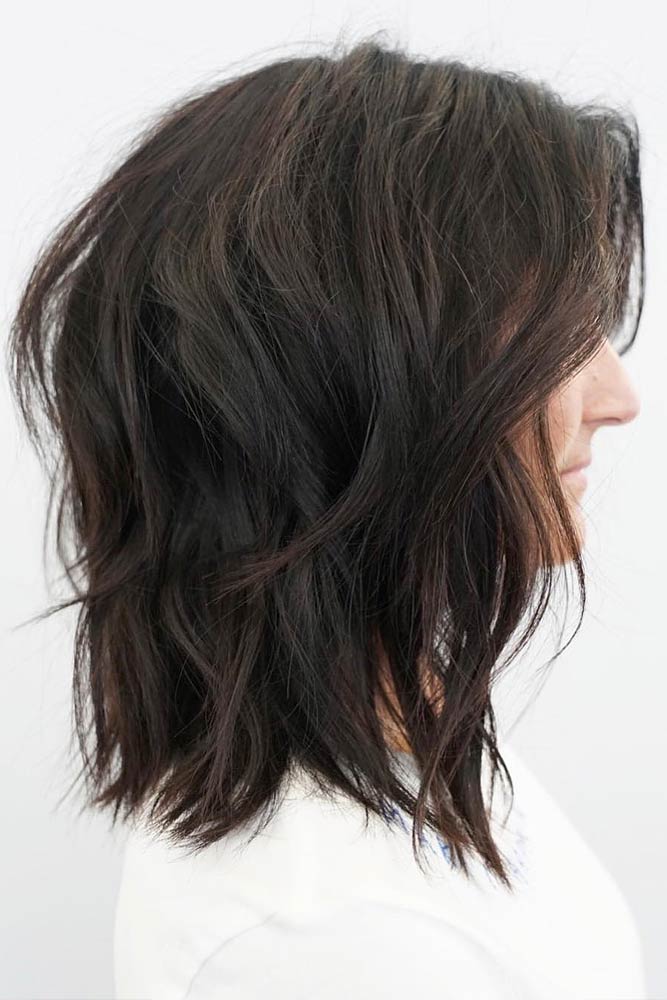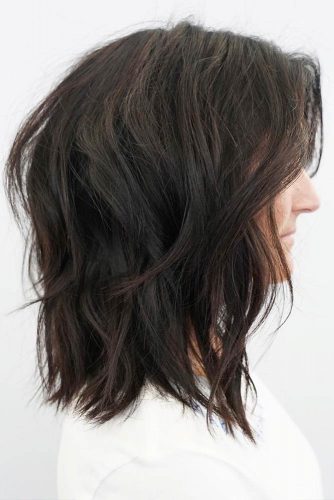 First, you call your hairstylist and ask for a shag. Then, he or she lightens up the thickness of your fine and heavy locks. Finally, you leave the hairdresser with a modern and comfortable cut that reveals the real beauty of your thick hair. Repeat these steps if you want to make your styling easier.
Source: anhcotran via Instagram
Wavy Shag With Caramel Highlights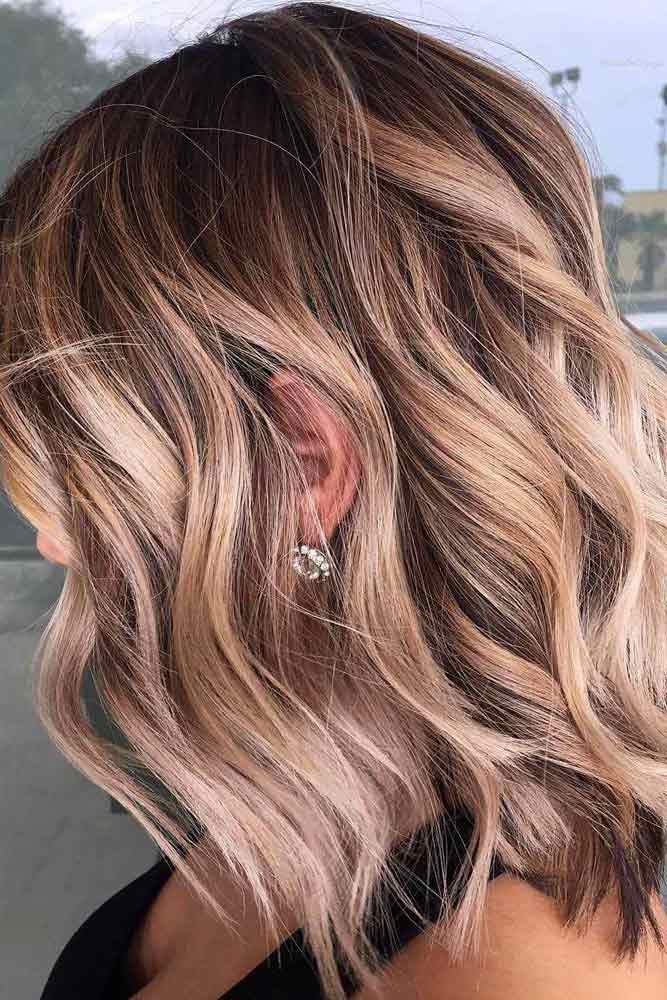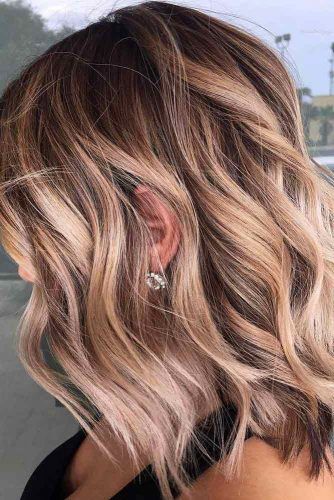 The right haircut is undoubtedly the key to perfect, well-balanced looks. But let's not forget about the power of the right color, as it can enhance the volume and dynamics that your haircut creates. Here you can see how pleasant caramel highlights surf throughout the shag, making the volumetric effect even bigger and more alive. If there's a way to get the most out of your cut, why don't you do it? Highlights, by the way, are less damaging than any other color technique.
Source: texasbalayage via Instagram
ADVERTISEMENT ‧ CONTINUE READING BELOW
Blonde Shag With Side Swept Bangs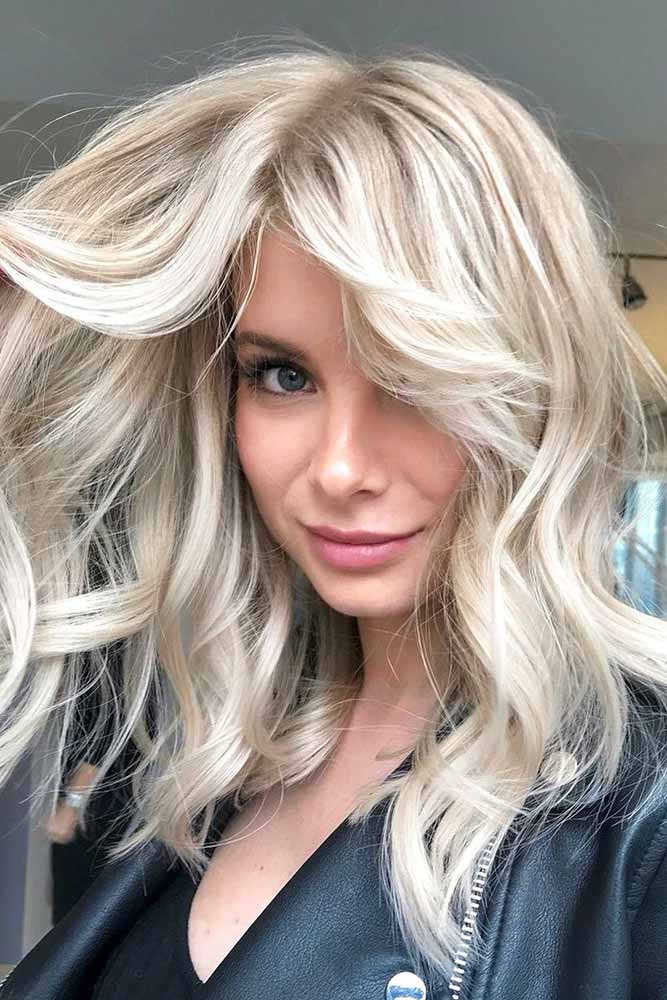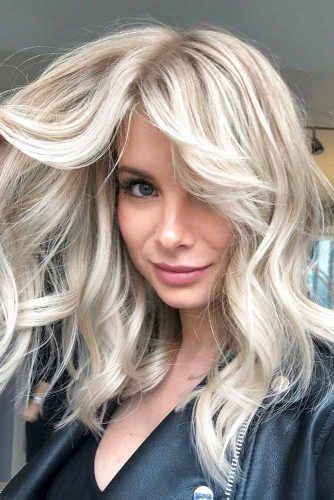 The way bangs blend with shags is another thing that people can watch forever. That's why you should opt for curtain, side-swept or wispy bangs if you want to spruce up your shag hairstyle. Such a fringe can seamlessly blend with the rest of your locks, forming one more set of face-framing layers.
Source: martafeschuk via Instagram
Pink Shag With Dark Roots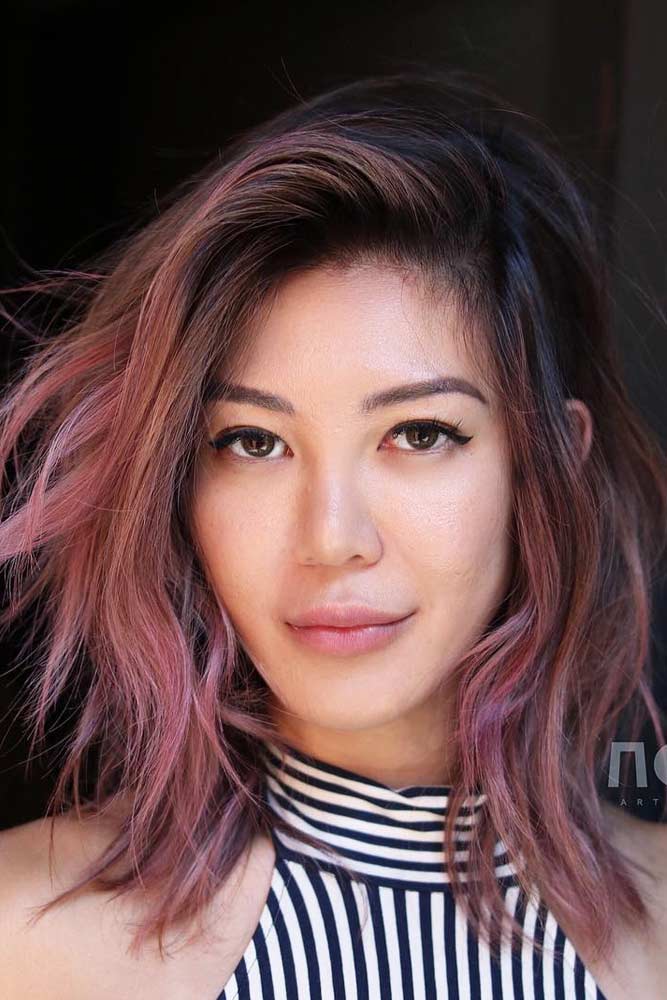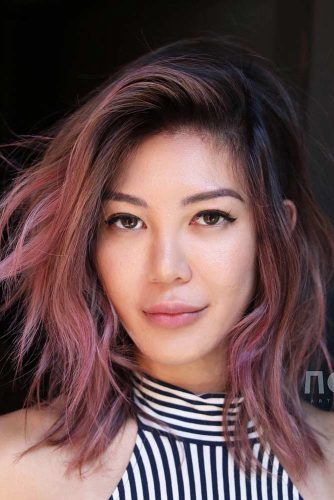 Here, dark roots give a sense of depth while pink layers make the edgy haircut even more distinctive. A vibrant pink shade can highlight every single carefree layer that stands out in your mane, which would be a nice twist for tousled, messy looks.
Source: salsalhair via Instagram
Icy Blonde Side Parted Shag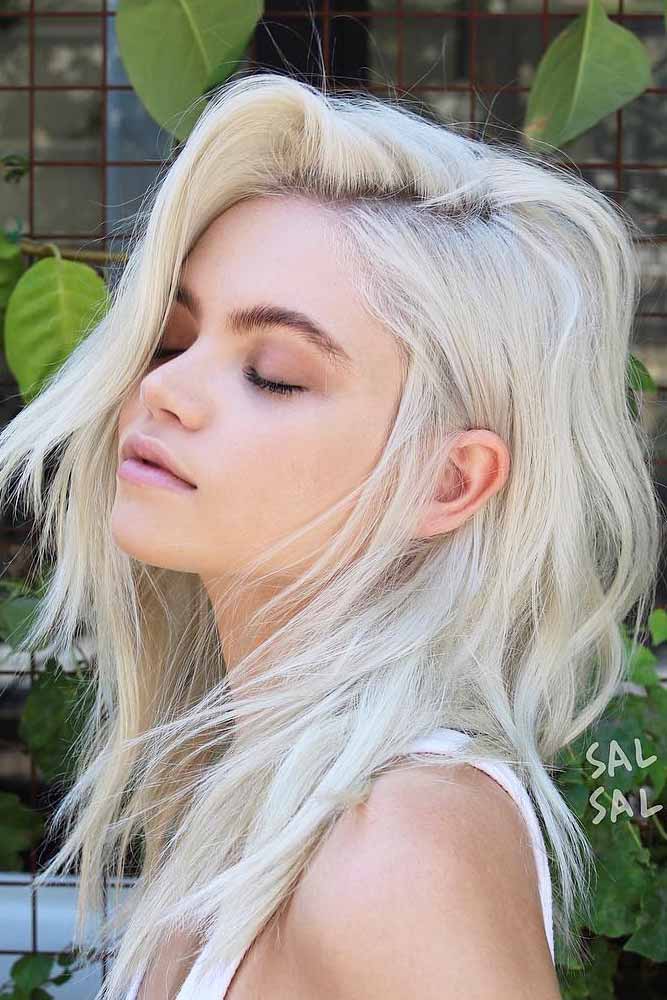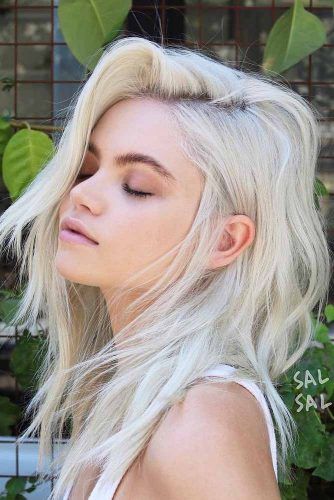 A lot of women don't go for icy or platinum blonde shades, not because of the commitment but because of the dull looks one-toned colors may create. What if we tell you that it won't be a problem once you get a shag? Since the cut is all about volumetric layers that build a well-shaped body, it will provide the needed movement so that you can rock any classy color you want.
Source: salsalhair via Instagram
ADVERTISEMENT ‧ CONTINUE READING BELOW
Auburn Shaggy Bob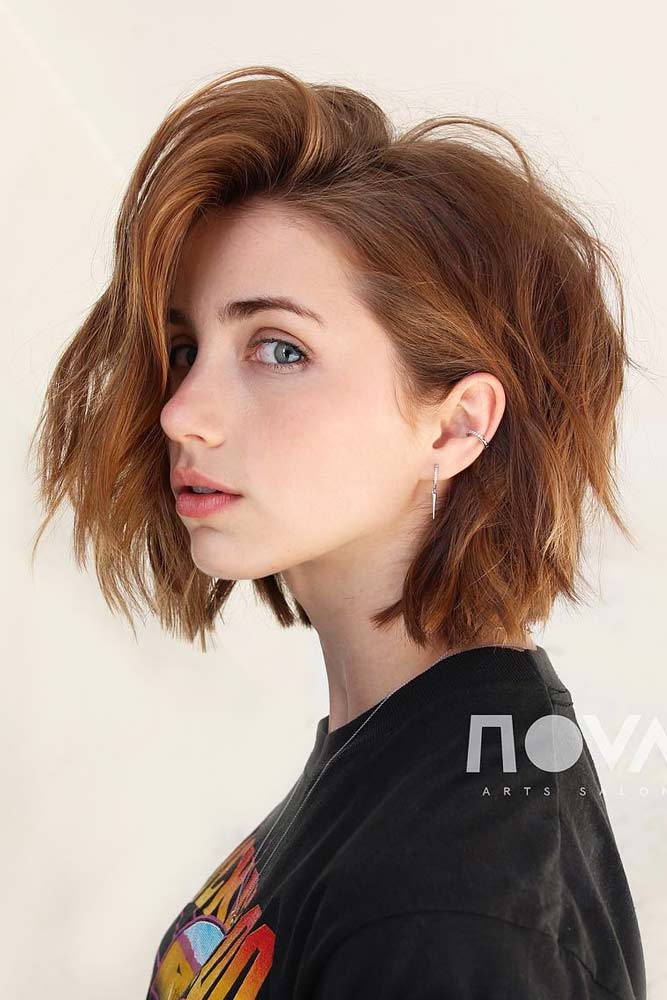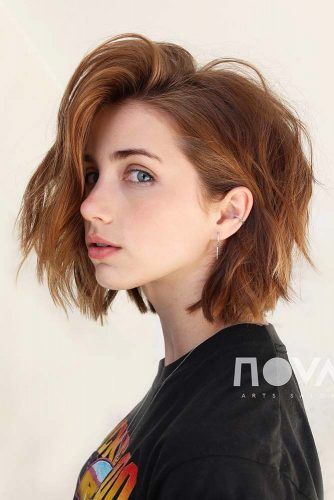 You might have seen dozens of shaggy bob hairstyles. Still, this one is absolutely different. There's nothing complicated about the cut, and its unpretentious, harmonic appearance is what makes it special. Needless to say, natural colors always stand out, especially on shag hairstyles.
Source: salsalhair via Instagram
Wavy Shag With Long Straight Bangs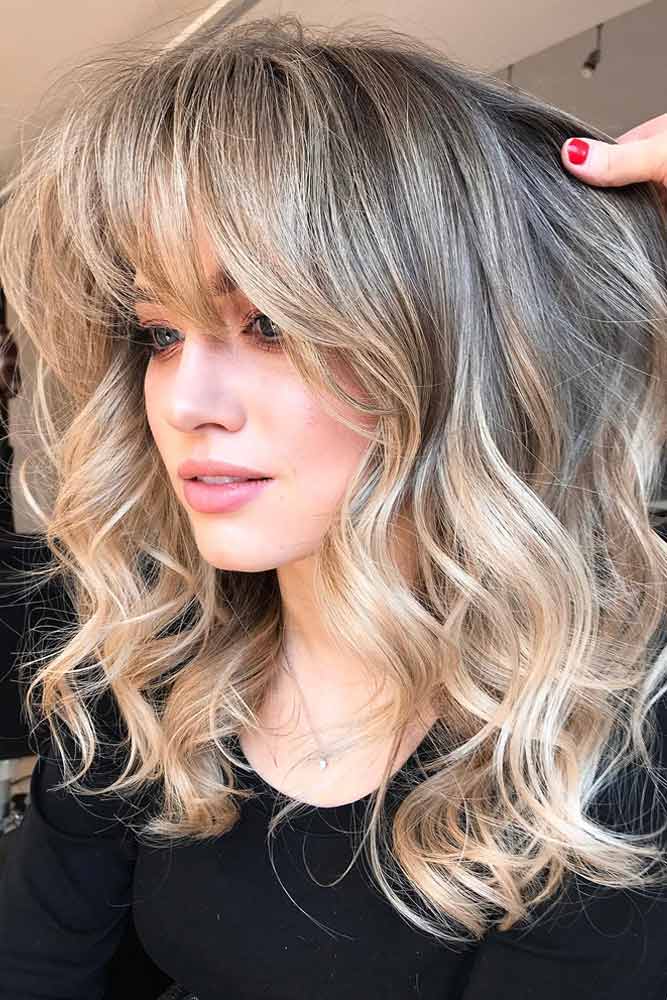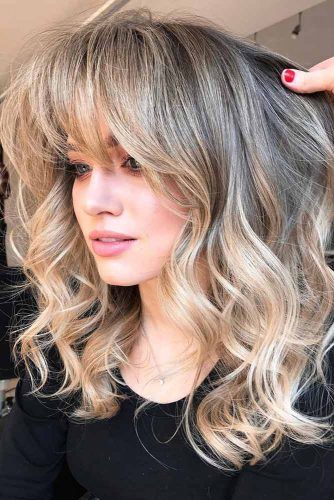 With the right approach, straight bangs can become a part of your shaggy ensemble. They should be very light, as light as the rest of your layers. Such a structure will allow them to blend with your hair organically, forming a beautiful single whole.
Source: martafeschuk via Instagram
Well, we've revealed all the secrets and advantages of modern shag hairstyles. Now you know that they have no limitations, as well as your imagination: go for a shag, combine it with bangs, color it in trendy colors and rock your days brightly!
ADVERTISEMENT ‧ CONTINUE READING BELOW
ADVERTISEMENT ‧ CONTINUE READING BELOW