By:

Glaminati Media

| Updated:

05/02/2019
Stylish Messy Spikes
If you really want to rock a bold and daring do, this messy, spiky cut will add major volume to fine hair. Opt for putty rather than a gel to keep your hair looking soft and smooth to the touch!
Wavy, Short Hairstyle To Add Volume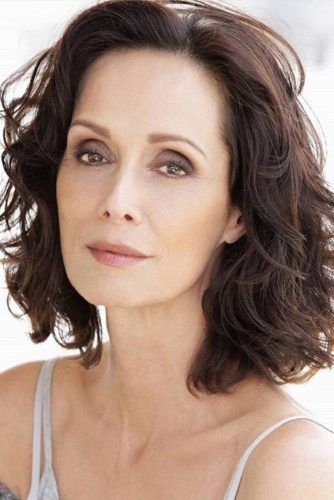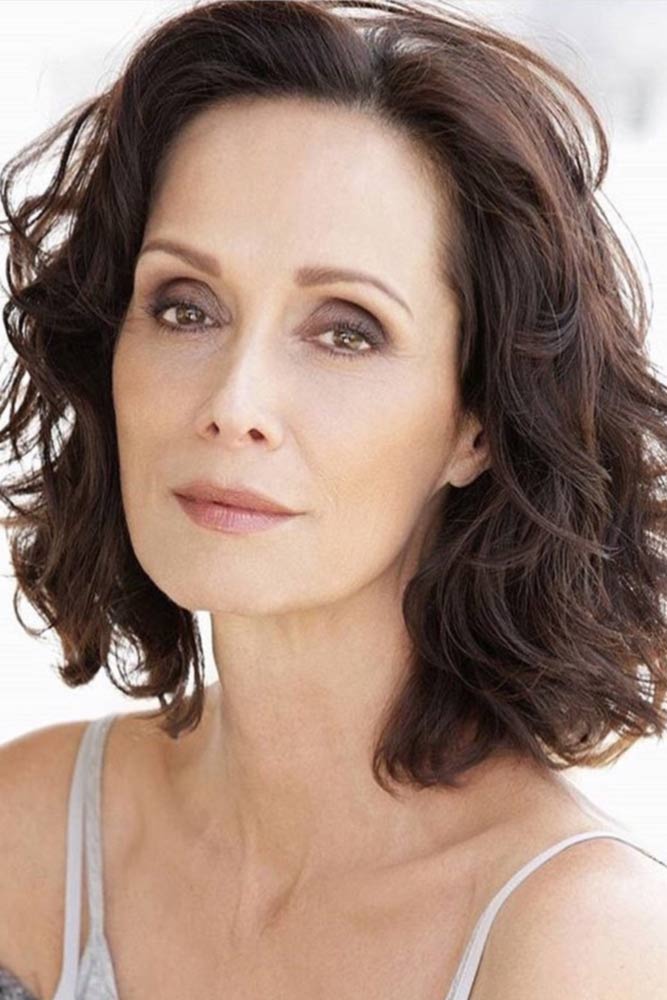 This simple cropped haircut is one of the most popular short hairstyles for women over 50 as it does not require a lot of styling time. This adorable cut embraces volume for naturally wavy hair and it adds lift to the top. It is easy to manage and works for any occasion.
Sassy Pixie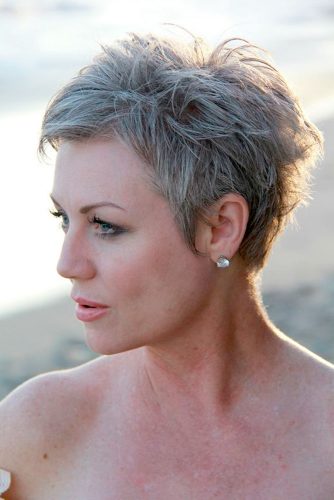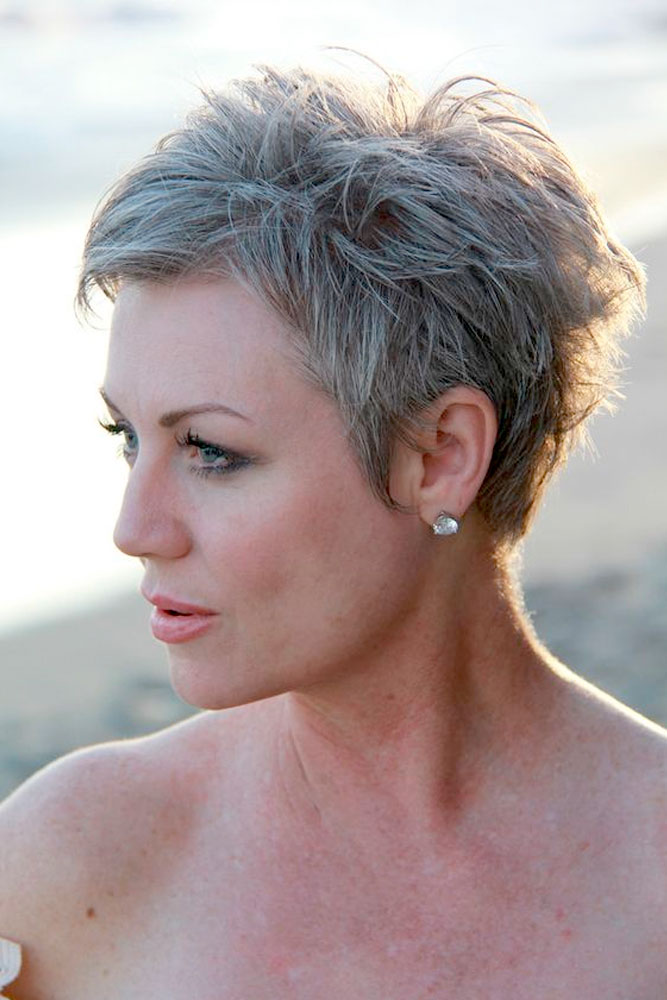 This chic and stylish do is the perfect example of a bold and daring haircut for older women. With a few bold spikes on top, this sassy textured pixie cut works best on those with oval facial features.
A-Line Shag
With such a breathtaking, wavy A-ling shag, you can look years younger as this look is both chic and contemporary. It's perfect with its ruffled imperfections. You can rock this style at any length if you alternate texture and silhouette for a fun and playful look.
Lovely Blonde Locks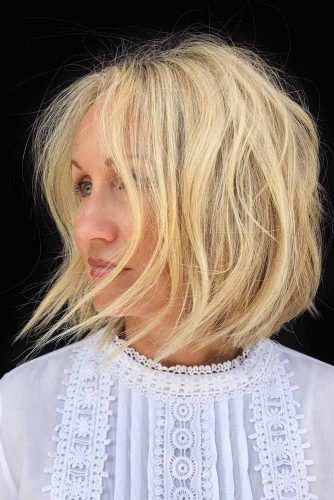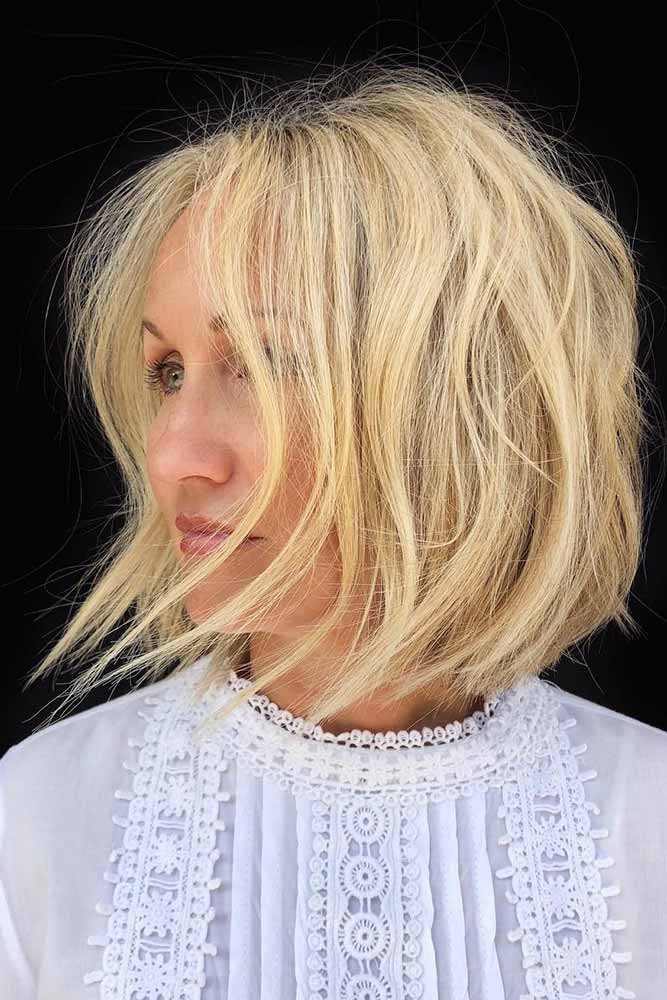 With this elegant style, you can rock your natural blonde hair color. You don't have to worry about bleach if you simply add soft and romantic pastels. This fun and funky cut adds fullness with its wispy and feathered layers.
Longer Pixie Cut
While most pixie cuts are shorter, this fun pixie cut keeps the same basic look but adds length and volume with its long bangs that frame your face for a peek-a-boo effect.
Vintage Bob Cut
This hair style harkens back to the Roaring Twenties with its bold fringe and timeless look. It's got more edge than the usual bob and will never go out of style.
Silver, Feathered Pixie Cut
This idea is the perfect example of how a short pixie looks great on older women. The salt-and-pepper color with its feathered texture is sophisticated with a bit of a daring edge.
Tousled, Carefree Look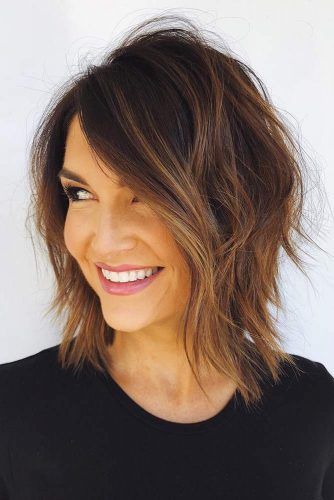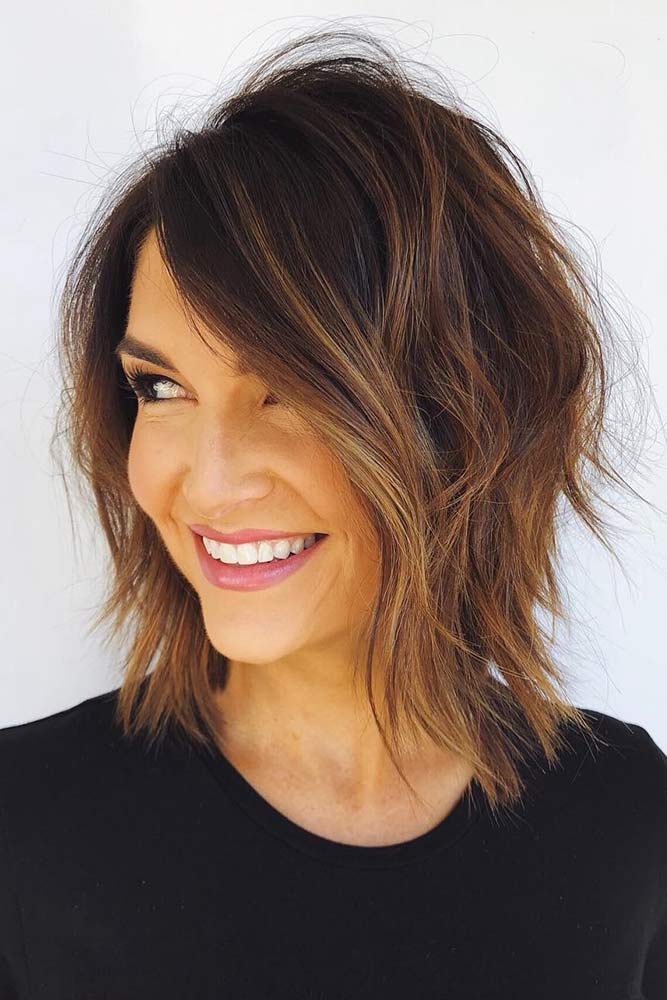 This natural look with its messy waves can not only add some movement to your hair but also soften up your face.
Fluffy, Short Curls
These distinctive silvery curls can make your face look elegant with a soft, romantic flair. If you sweep your curls back, you can totally rock this simple short hairstyle.
Classic Layered Short Haircut
This volumetric style with lots of layers works perfectly for ladies who want to amp up their looks. Style your hair on a slant, define your layers with mousse, and you can totally rock this adorable short hairstyle.
Messy, Short And Bright Hairstyle
This dazzling, messy layered look is timeless. With its messy crown and neatly styled sides, it can accentuate your eyes and bring out your more daring side. Add some highlights for a bolder edge.