Turquoise Blue Ombre For Dark Brown Or Chestnut Hair
Source: hairgod_zito via Instagram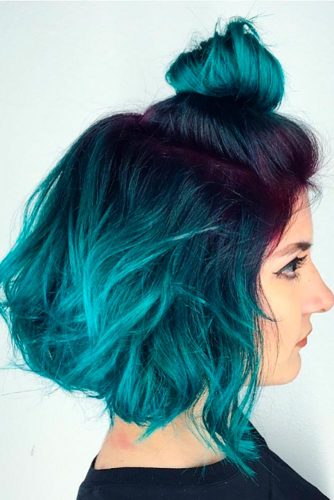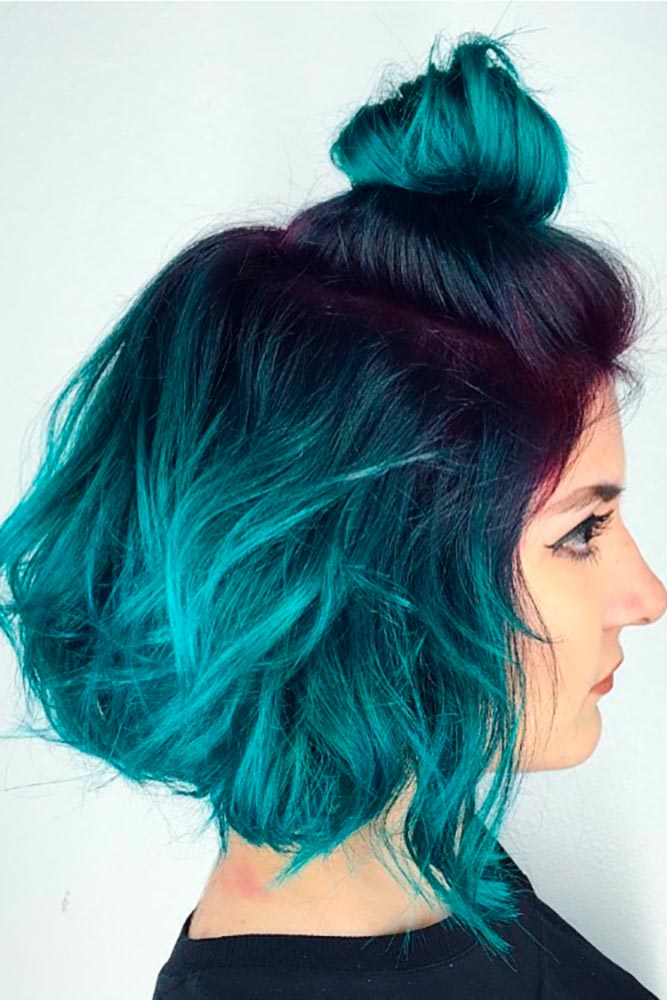 This funky mermaid look, with its two shades of blue, the deep blue ombre in the middle and the pearly turquoise tips for a beachy vibe, works great for dark brunettes.
Icy Blue Waves
Source: hotonbeauty via Instagram

This ice-blue ombre goes great with naturally dark wavy hair. The light icy blue will really make your locks pop with flair and added depth and dimension.
Moody Blue Hues
Source: evalam_ via Instagram

This intricate combo of charcoal black and dark blue roots that fades into bouncy cool icy blue curls will create quite a mesmerizing effect.