Low Maintenance Ombre
Source: evalam_ via Instagram

If you want a blue ombre style that does not require a lot of upkeep or fuss, find a shade of blue that blends naturally with your hair color and add it as a subtle balayage to your hair. Balayage lasts longer than bright ombre tones.
Purple And Blue Ombre
Source: stephygnarstagram via Instagram

This gorgeous mix of lovely lavender and blue melts effortlessly into a deep purple. This particular style does require a bit of patience as it will take time to fully achieve it, hours or even days, depending on your schedule. However, it's well worth the effort!
Denim Ombre
Source: taitkieuapril05 via Instagram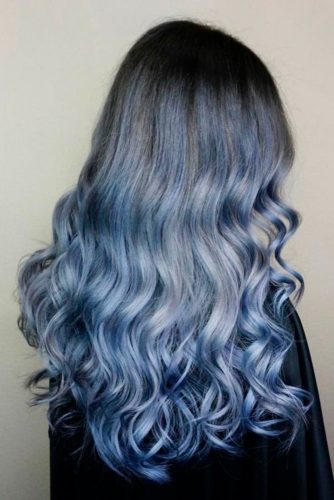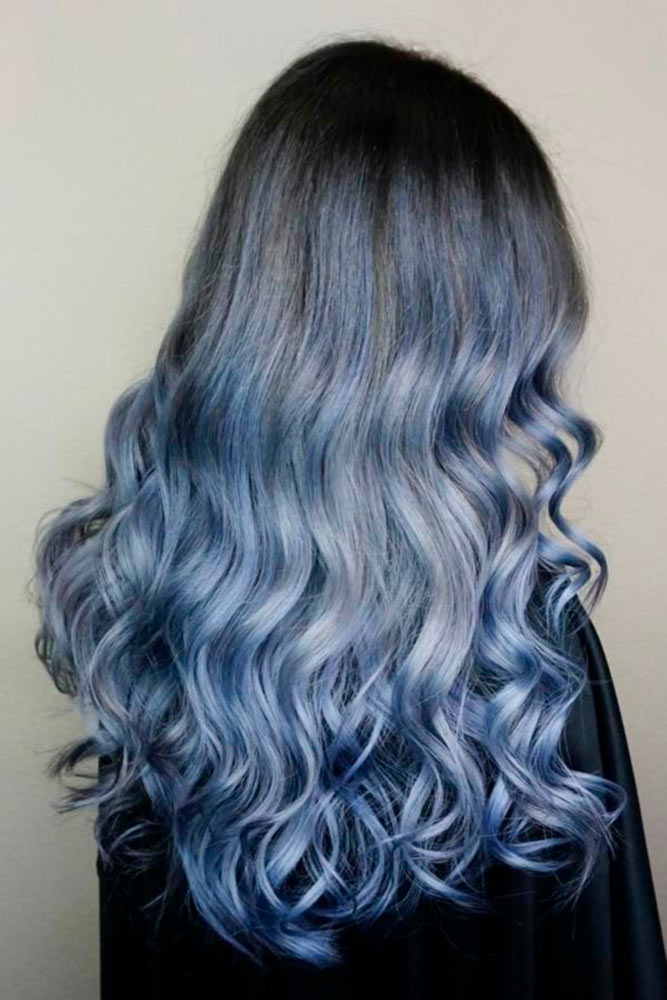 Believe it or not, denim hair is very trendy these days. The dark blue resembles various shades of denim. If you are feeling a bit daring, why not opt for this edgy and playful look?