Blue To Purple & Green
Source: bottleblonde76 via Instagram

To blend other colors in blue hair successfully, they should be in the same color spectrum. However, if the colors aren't excessively saturated, it's possible to create a gradual transition between almost any mix of shades. Take, for example, these galaxy-hued soft ringlets. The ombre effect from blue to green through purple is just out of this world.
"Blue Cherry Slush"
Source: xostylistxo via Instagram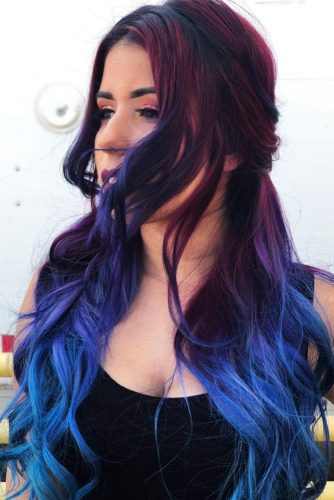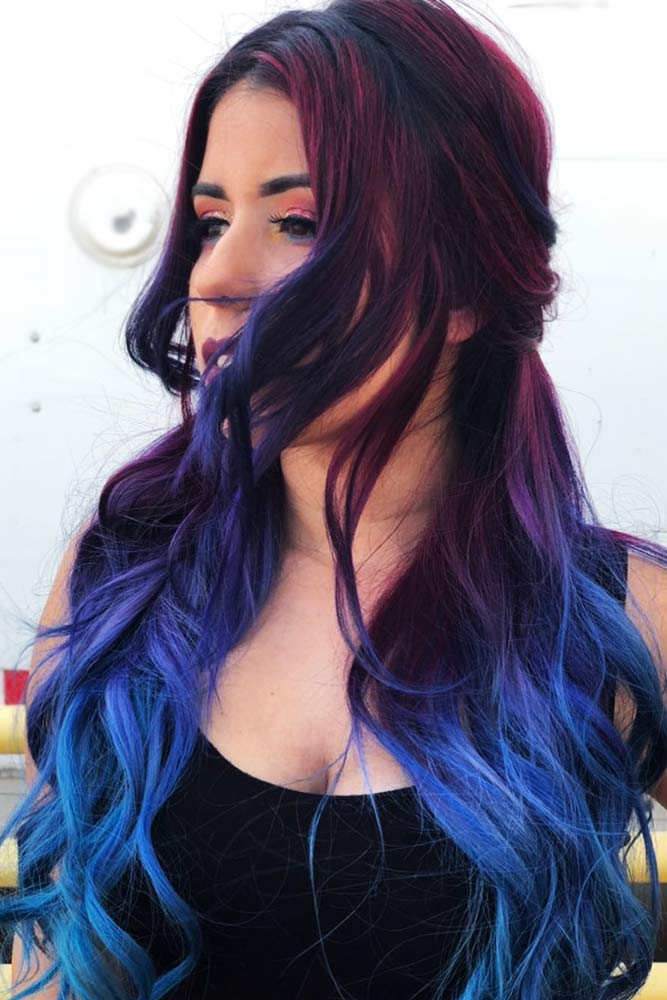 Even if you're not a big fan of the beverage, it a good way to get inspired with its exquisite color combinations, like this blue cherry cocktail that follows the shades of the late evening sky. Loose curls make this berry look even sweeter.
Sea Nymph Blue
Source: xostylistxo via Instagram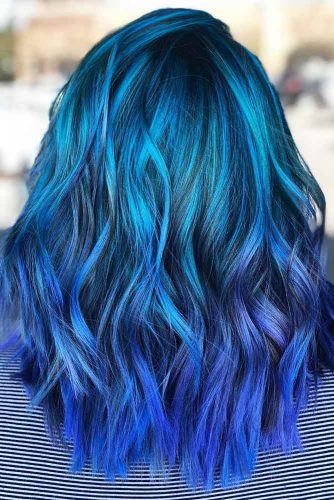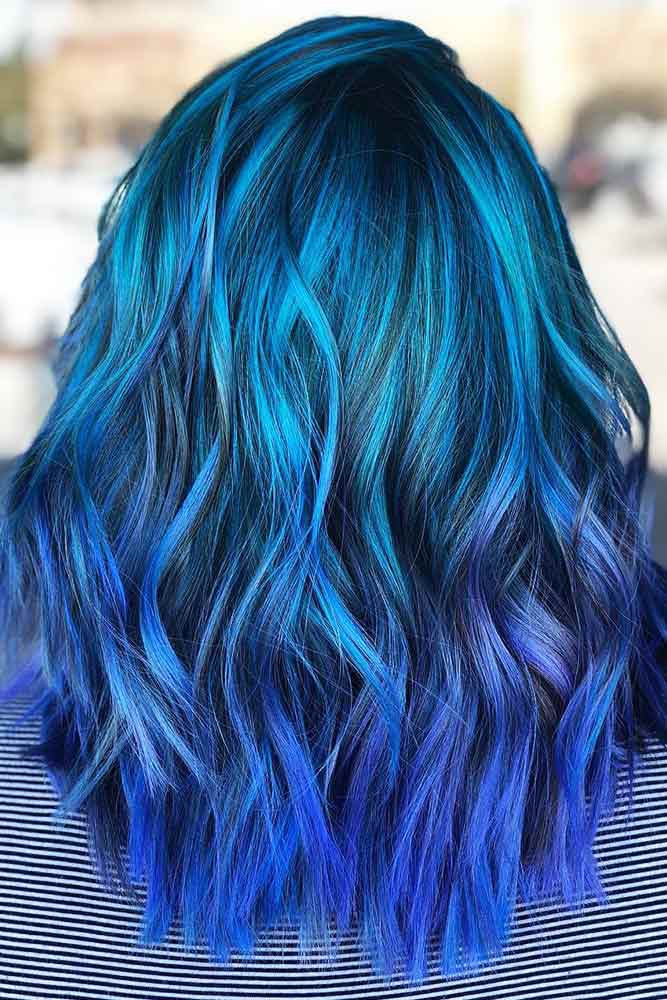 Can you think of better shades for the sea nymph's hair than those recreating the colors of the sea bosom? Start at the roots with teal and blend it into electric blue a couple inches above the ends. Add random purple streaks to enhance the color play. Use a curling wand with a big barrel to recreate the waves with your hair for a more realistic and simply cute look.