By:

Glaminati Media

| Updated:

09/04/2018
9. Strawberry Blonde Highlights On Black Hair
Some claim that gold, copper, and silver hair colors are obsolete hair colors and that rose gold is the new metallic "it" color. Rose gold is subdued blonde with a pink tinge. It essentially burst forth out of nowhere and is now an obsession. Historians claim Carl Fabergé (yes, the jeweler who made the famous eggs) first created the charming pink hue when he combined yellow gold with copper. In addition to the hair color, it's the latest color for everything fashionable, including makeup, jewelry, clothes, and shoes. Considering rose gold hair vs strawberry blonde, strawberry blonde is a warm shade that looks best on those with fair skin, while rose gold hair tends to flatter those with darker complexions. That is why these divine strawberry blonde highlights on black hair flatter this model's skin so exquisitely and make just her one eye "pop."
10. Strawberry Blonde Highlights On Light Brown Hair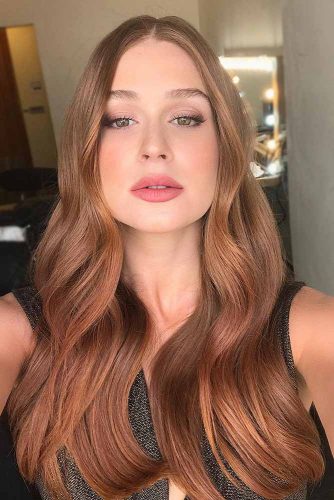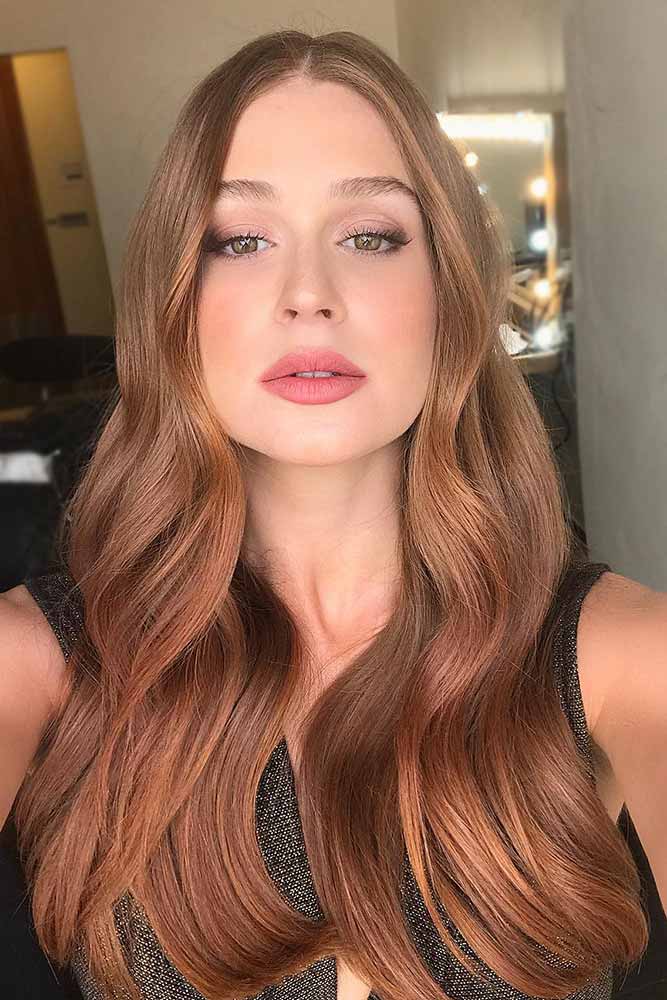 Adding strawberry blonde highlights on light brown hair or dark auburn hair is like giving hair a soft, warm, loving embrace. Just look at how this model's long, sumptuous hair radiates with essences of gold and chestnut. It's as if someone's holding a softly lit candle under it. And notice what her hair does to her beautiful face. Her stunning green eyes sparkle and her light colored skin literally glows. Long wavy hairstyles give movement and dimension to what might simply be boring, heavily weighed down hair. A large barreled curling iron, heat rollers, or plain rollers while hair is naturally drying could easily achieve these lovely waves, which also keep her style looking young.
11. Dark Strawberry Blonde Balayage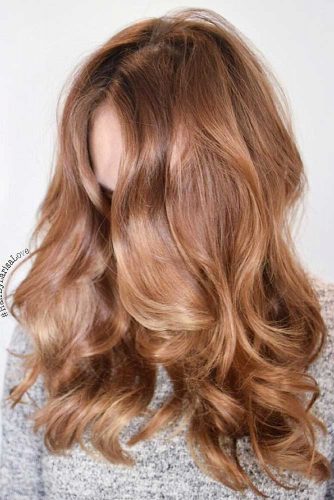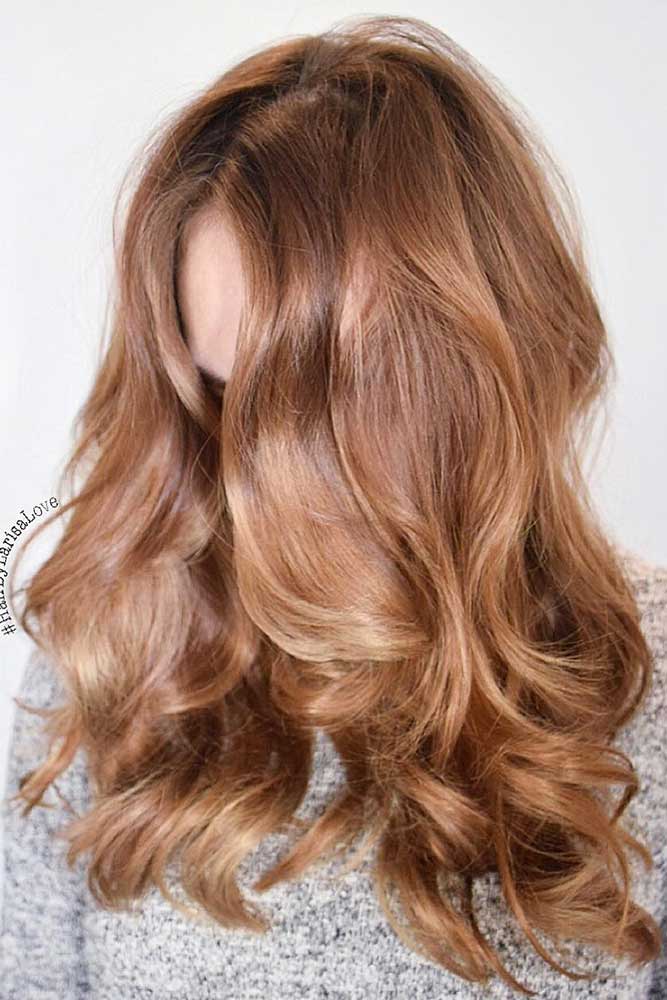 Hairstylists apply balayage highlights in a gradual manner so that the hair looks "sun-kissed" with the individual's own natural colors (it can also be done with unnatural colors). It's a terrific way to add excitement and pizzazz without going overboard or putting too many streaks in a person's hair, as some highlights can occasionally do. The look can be minimal or all over. This model's dark strawberry blond balayage exquisitely goes from rich reddish brown to delicious reddish brown caramel. Balayage on certain ranges of blond hair colors often turns into the same stunning reddish brown caramel hair. It's eye catching and spectacular.