Twisted Hairstyle With Accessories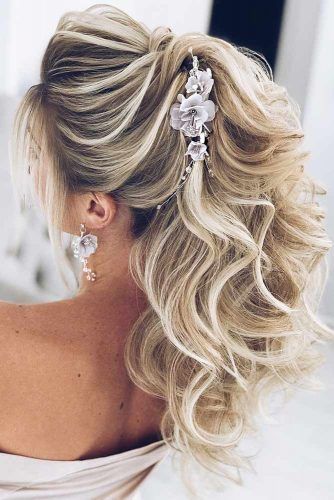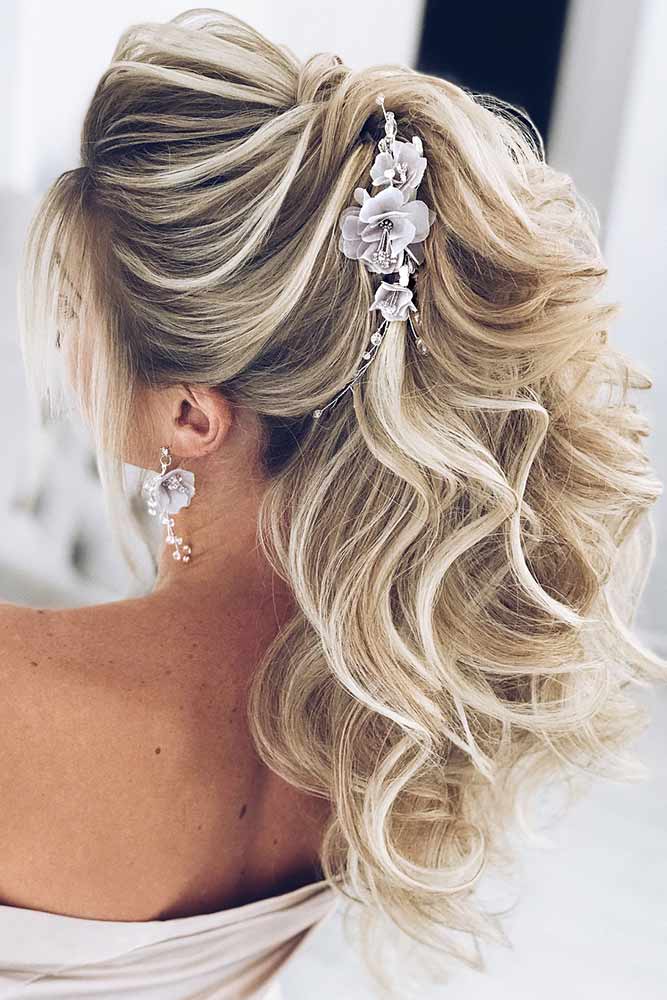 Lots of subtle, tiny waves are brought together and twisted to the side. Have you ever seen something easier? Despite its simplicity, the volume and accessorized finish make the style unforgettable.
Source: elstilespb via Instagram

Wavy Half-Up Swept Back Hairstyle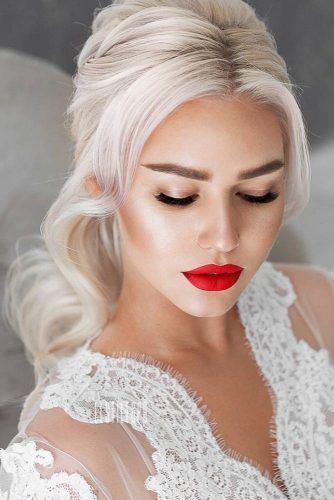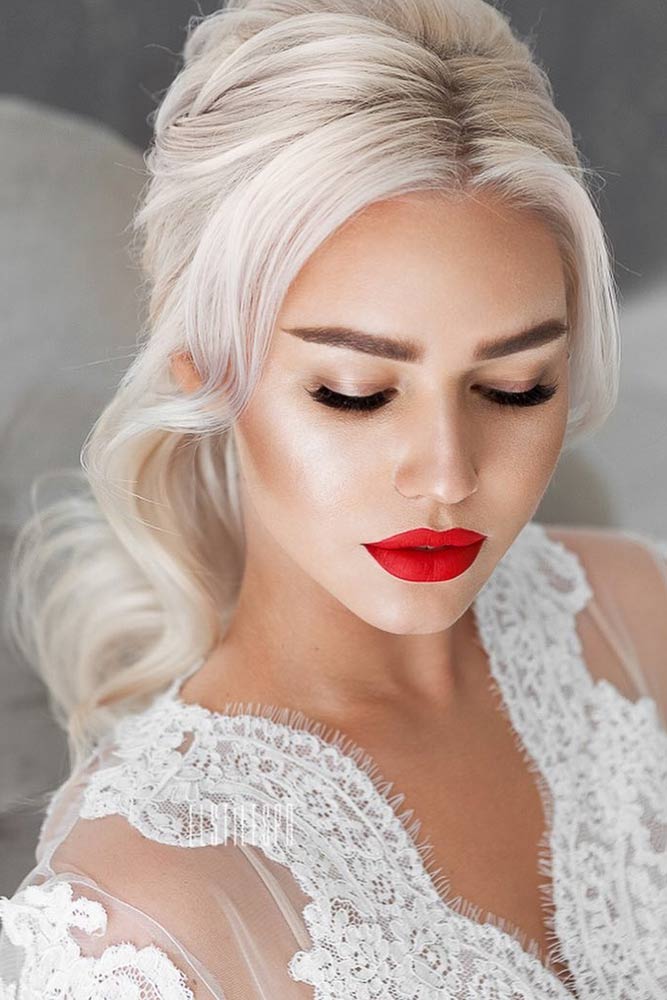 Wedding half-ups have always been a good way to keep the volume on top while showing off the beauty of a bride's hair. Rich and big waves will help you to make this straightforward hairstyle fit the occasion.
Source: elstilespb via Instagram

Twisted Low Bun With Flowers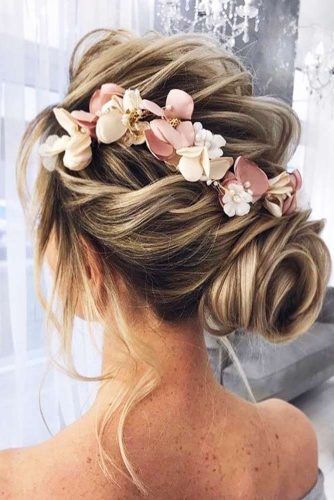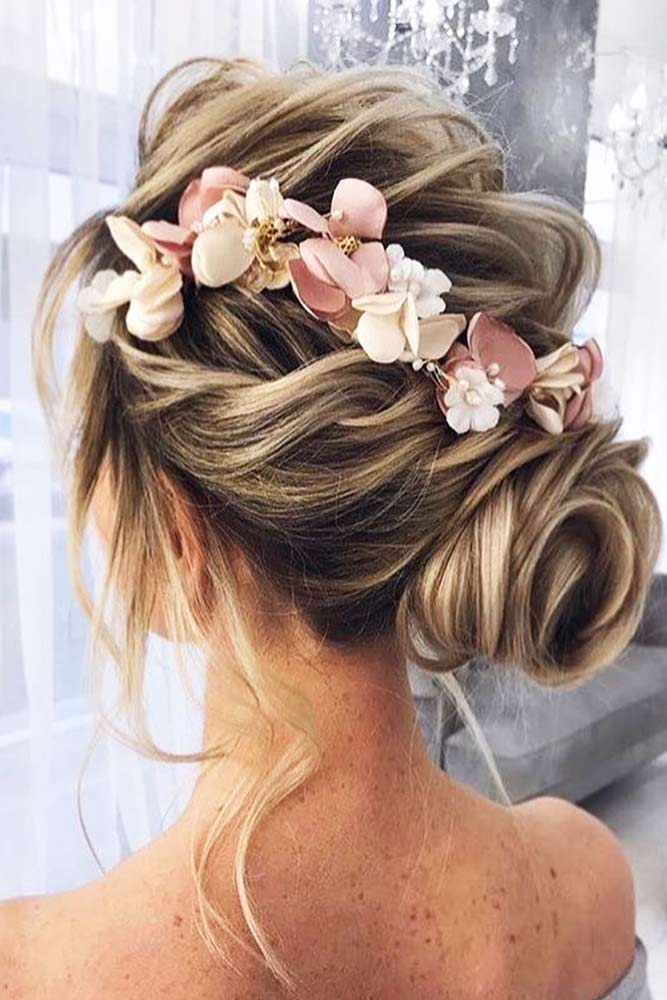 Whatever wedding hairstyle you choose will look ravishing with flowers as a finish. Pick your favorite ones and individualize your hairdo with fresh and feminine vibes.
Source: elstilespb via Instagram