Simple Swept Back Wedding Hairstyles With Bun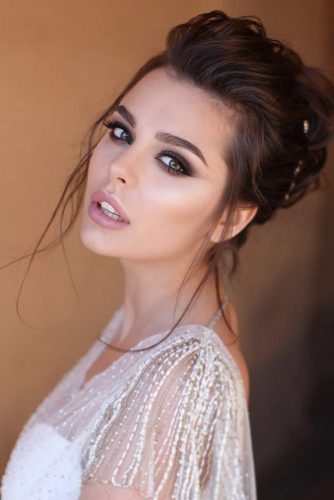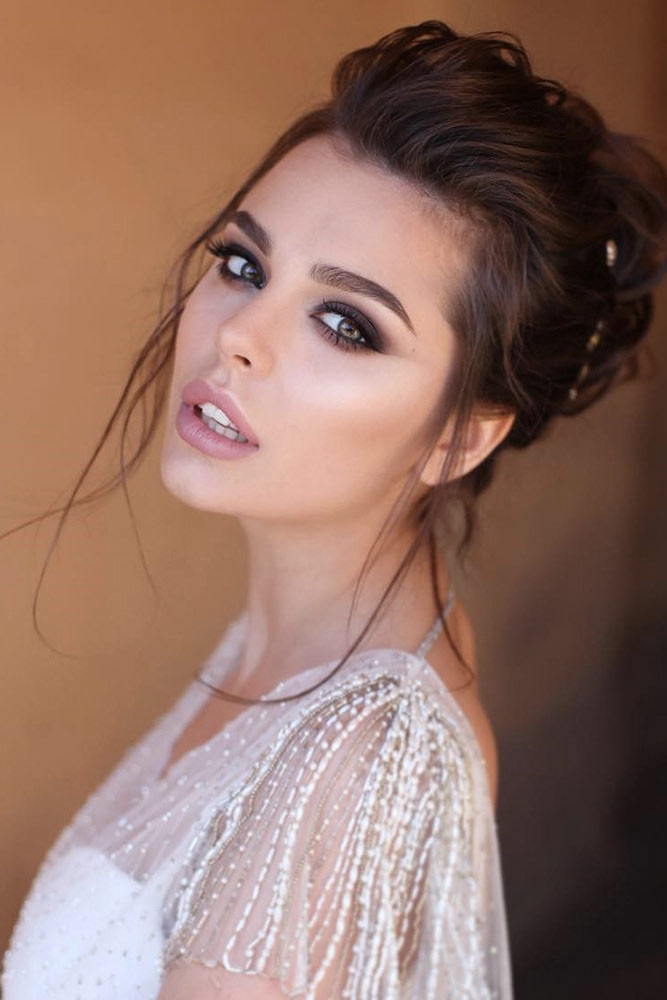 We can't even imagine what would we do without buns! Believe it or not, they can literally save your wedding. A furious bride who has no idea what hairstyle to choose for her big day is a disaster, and such hairdos are here to prevent it! You can simply comb your hair back and twist your hair in a high bun. Pull off some strands, secure with fancy pins: voila. Looking perfect isn't hard.
Source: nicoledrege via Instagram
High Textured Updo For Your Big Day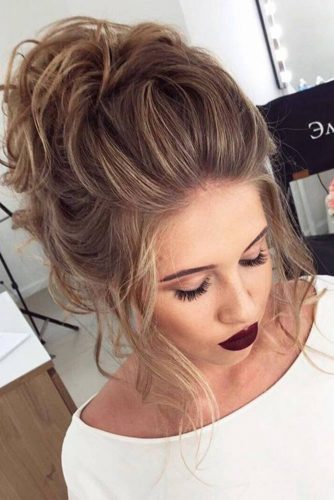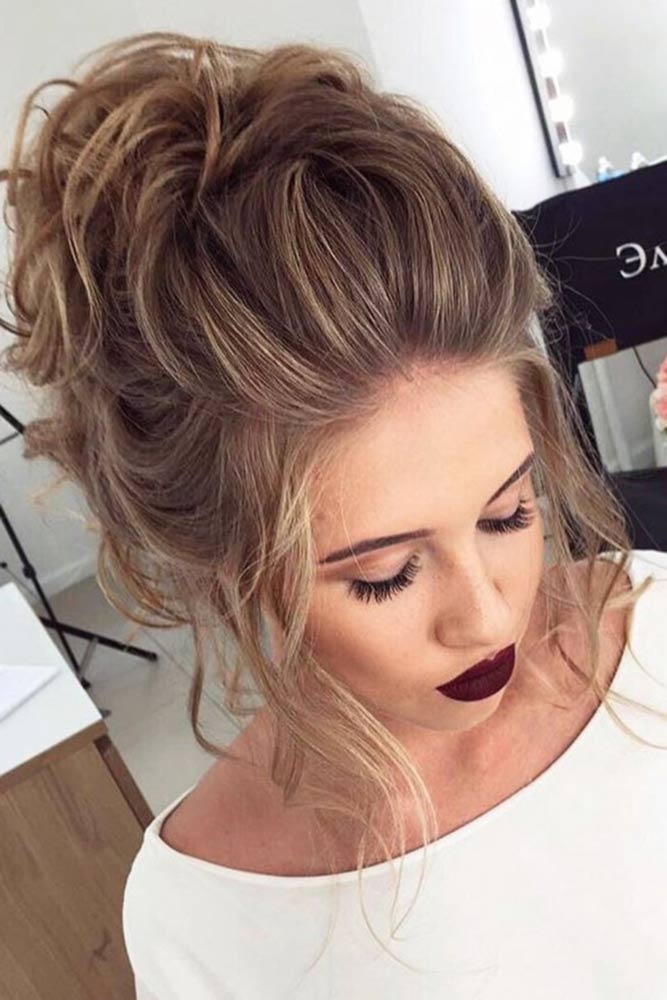 The more texture, the better! This textured idea is the hairstyle of now: if you were looking for a 2018 trend, congratulations! Your wedding is the day you will always remember, and if you don't try this high messily styled updo, you will always regret it.
Source: Elstile
Swept Back Wedding Hairstyles With Long Curls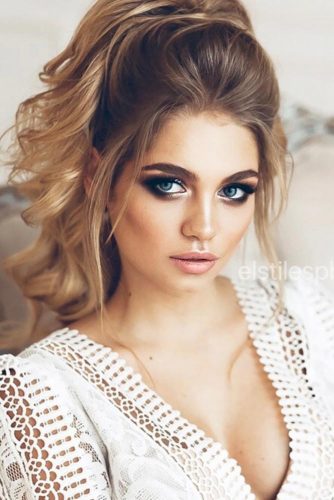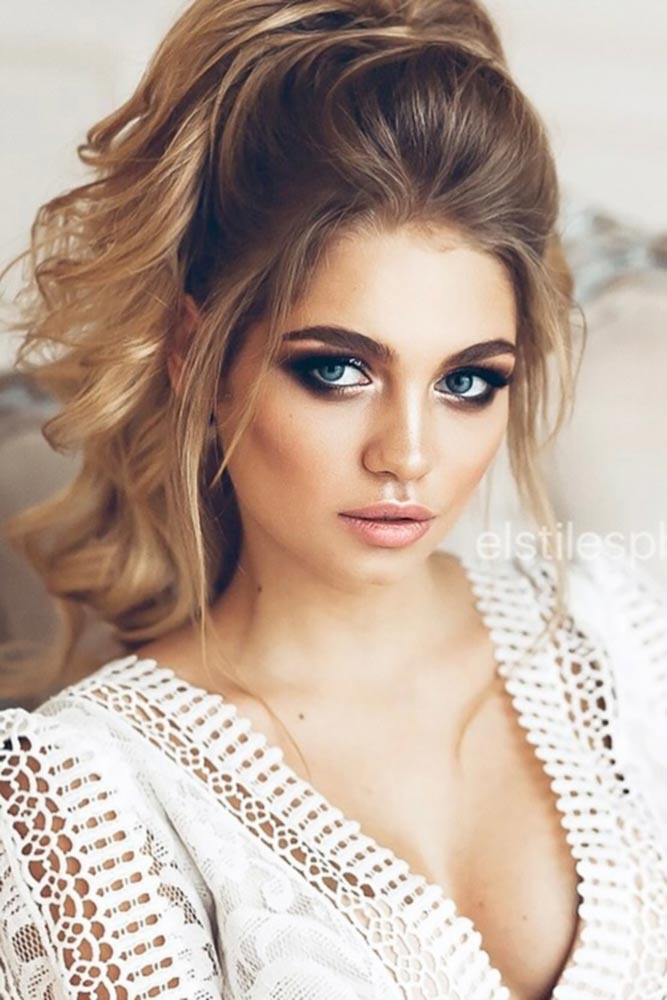 No words in the world can describe how adorable curly hair is. And when long hair is curled, it creates an absolutely breathtaking look. Brides with long hair will fall in love with their reflection in the mirror once they try out this swept back half-up half-down: drama and elegance rolled into one form a perfect look.
Source: komarova_websalon via Instagram