Short Pixie Hairstyles That Will Flatter You
Short pixie hairstyles: more and more women all over the world are thinking of trying one and there`s nothing strange about it. Edgy, creative and beautiful at the same time, they are just right for any woman. Don`t consider them to be the same as boy cuts. As pixie haircuts are more feminine and for sure will bring out the best features of your face. You can easily pull off this hair look. Find the one pixie cut that will flatter you the most and we reckon you that there will be no one as fresh looking as you. Here are a few suggestions from us on what you can try.
ADVERTISEMENT ‧ CONTINUE READING BELOW
Pixie Hairstyles For Different Face Shapes
Source: jejojejo87 via Instagram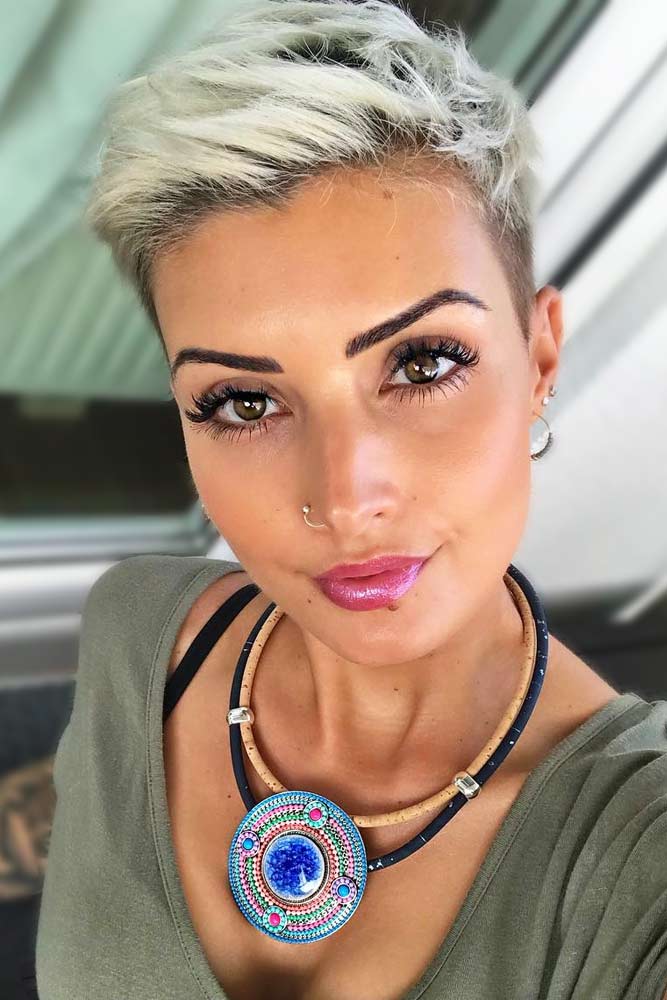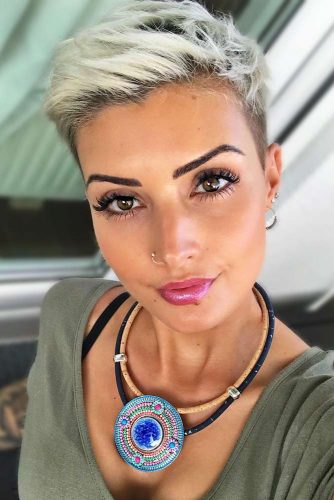 Have you finally decided to give a short haircut a try? We are so glad! Now there`s just a little detail left that will make you go straight to your hairstylist. Short pixie hairstyles are nearly for every face shape! You don`t have to sit for hours and pick the right style to flatter you most. It will definitely. Find out various ways of styling and do it the best way to compliment you.
ADVERTISEMENT ‧ CONTINUE READING BELOW
Such A Huge Variety Of Pixie Hairstyles
Source: sissemarie via Instagram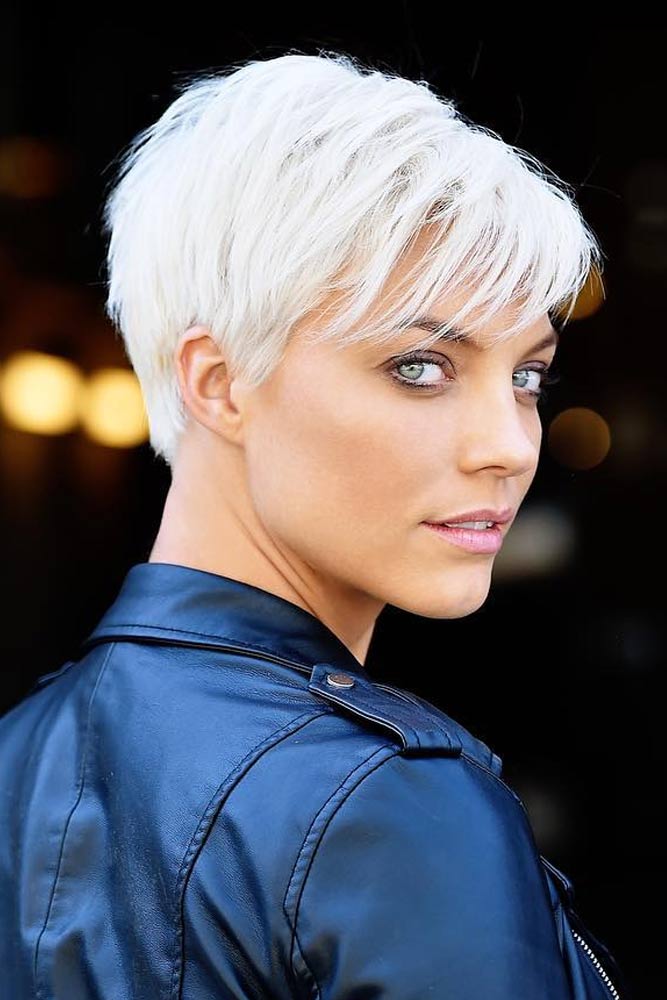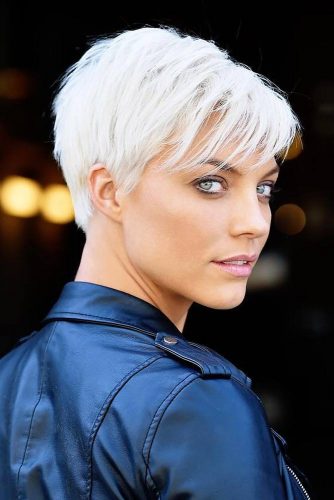 There`s such a big choice for you now! Different ways of doing short pixie hairstyles are making this beautiful hair cut the easiest on a daily basis. Why? Cause you will spend less than 5 minutes to style it. A great variety of ways of doing it are presented, so find the one you prefer and rock it every day without spending hours on your hair.
ADVERTISEMENT ‧ CONTINUE READING BELOW
Creative Hair Ideas For A Pixie Hairstyle
Source: aliyousha via Instagram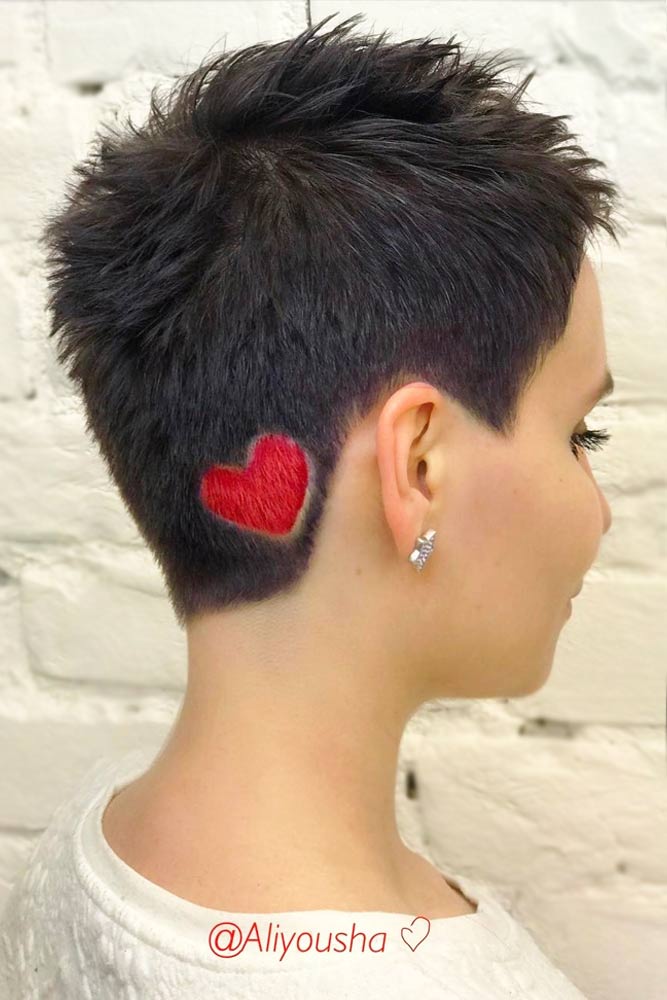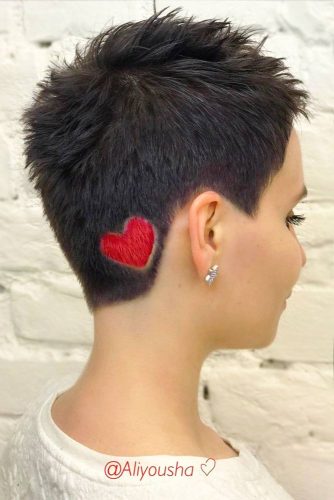 Our tips and ideas for styling are not only those casual ones you can do every day. There are some that will make your hairstyle special for months. For example, our favorite one is adding a great colorful design to your hair to be even more creative. You can choose whatever you want. Whether it`s a flower or a heart, it will bring attention and admiration for you anyway. Add colors by bleaching some parts or cut out them. Be unforgettable for those who see you around.
ADVERTISEMENT ‧ CONTINUE READING BELOW
Short Haircuts For All Ages
Source: silverstylestudio via Instagram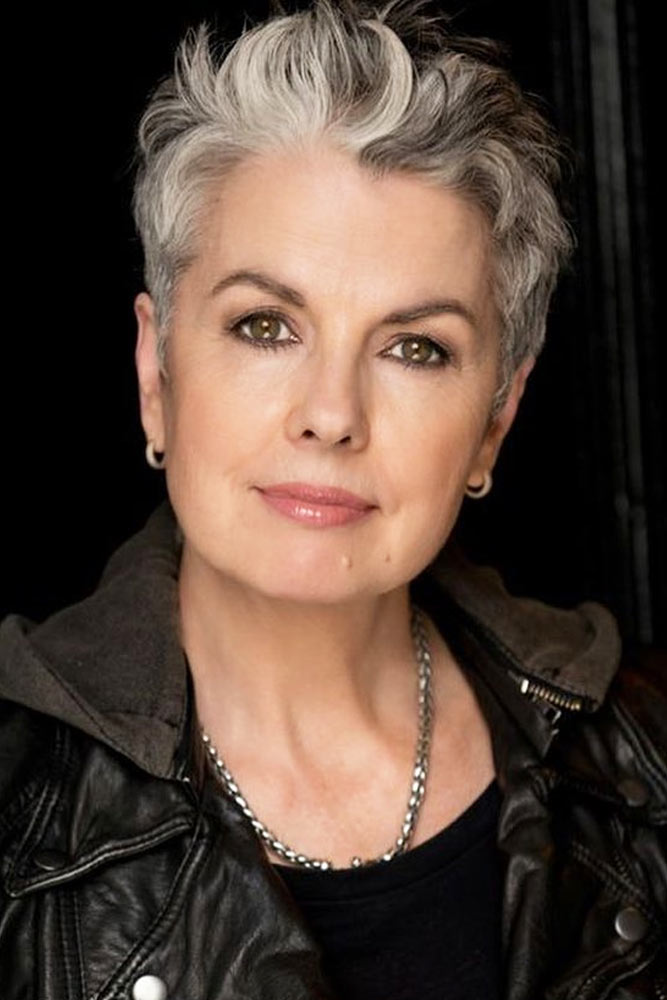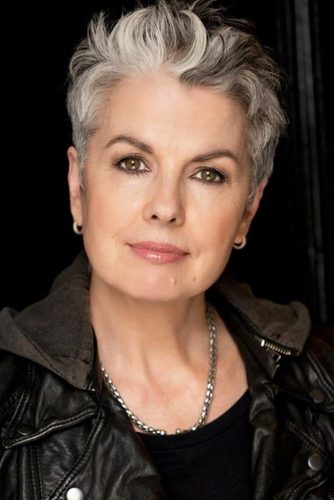 There`s a stereotype that pixie hairstyles are only for aging women. However, we are here to crush it. Of course, women who are aging choose it cause it makes them look younger and fresher. But that doesn`t mean you have to resist wearing this hairstyle because of this when you are younger. Pixie hairstyles are for any age, try them out and you will see it by yourself.
ADVERTISEMENT ‧ CONTINUE READING BELOW
A Super Short Pixie Hairstyle
Source: sky_eyes_ via Instagram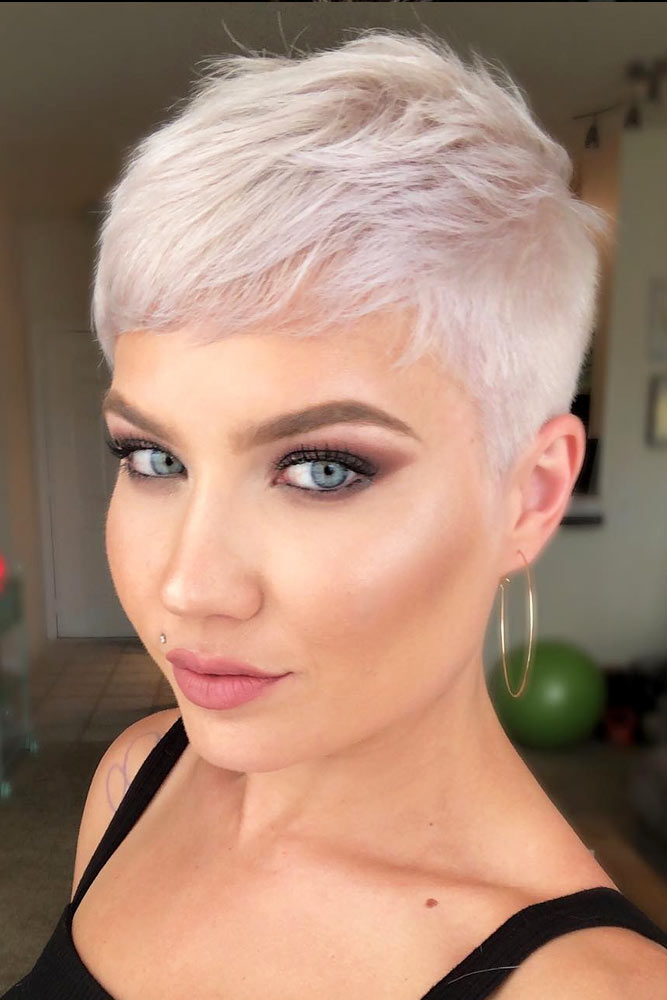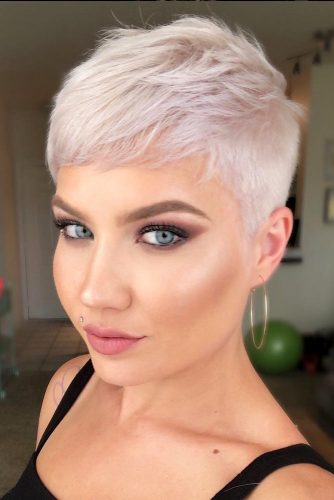 There are so many ways of pulling off a pixie hairstyle! You can bleach your hair, cut it shorter or leave it longer. Anyway, it will look great. If you find a shorter version to be perfect for you, then dare to try it. Comfortable for every day, it will be even easier to style than it is already. It will look so neat and fresh as if you have had it done a few moments ago. Ready to experiment?
A Really Trendy Short Hairstyle
Source: sarahb.h via Instagram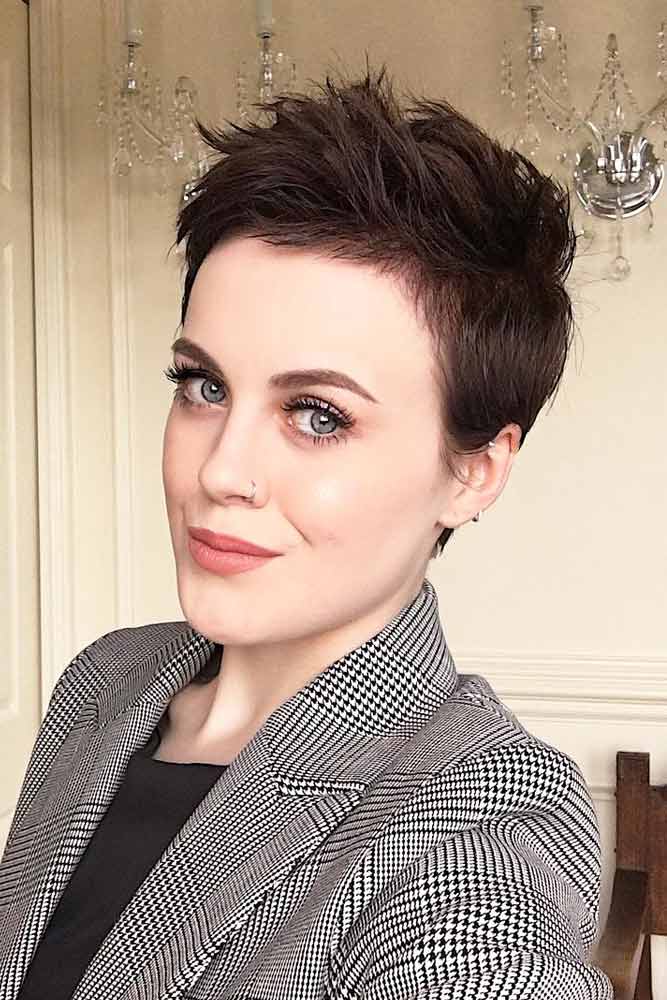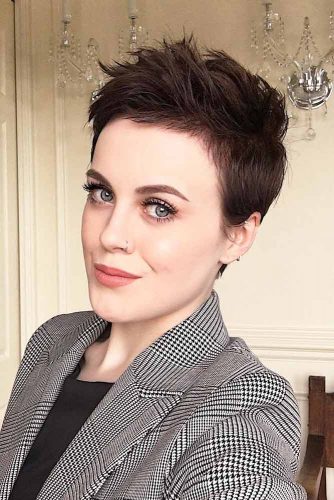 Another stereotype when it comes to hair is that to be trendy it has to be long. We are here to refute this opinion. Short hair is a great trend of recent years. More and more women try rocking it and they don`t want to change it after. Of course, as there are so many advantages of it. Good appearance is one of it, so rush to your hairdresser and amaze him or her with your decision.
Short Edgy Pixie Hairstyle
Source: katierosehair via Instagram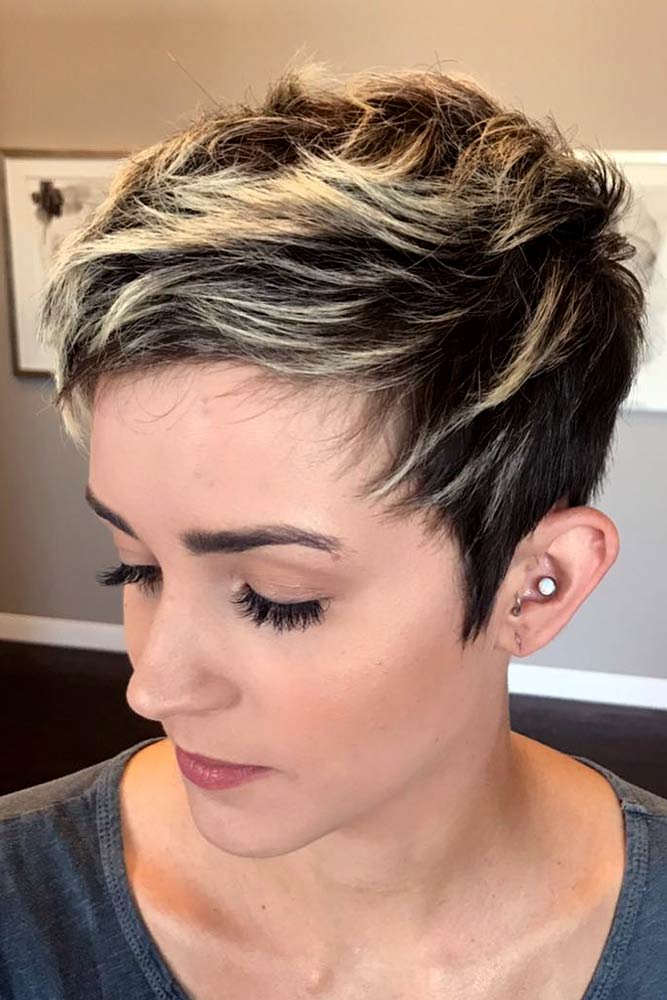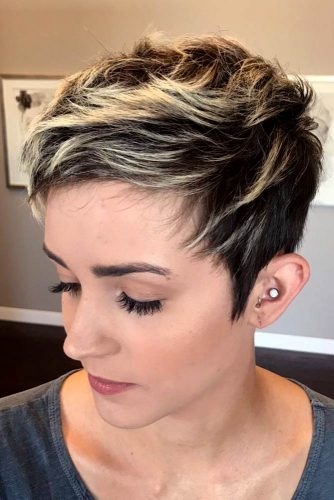 Do you like our idea of trying a shorter version of a pixie cut? If yes, then we have something more for you to suggest. A new upcoming trend is to cut your hair differently all over your head. What do we mean? Cut your bangs and a nape part of your hair super short, leaving your upper area with a bit of longer hair. A great effect is guaranteed.
ADVERTISEMENT ‧ CONTINUE READING BELOW
Hair Color Experiments
Source: _.sae_dee._ via Instagram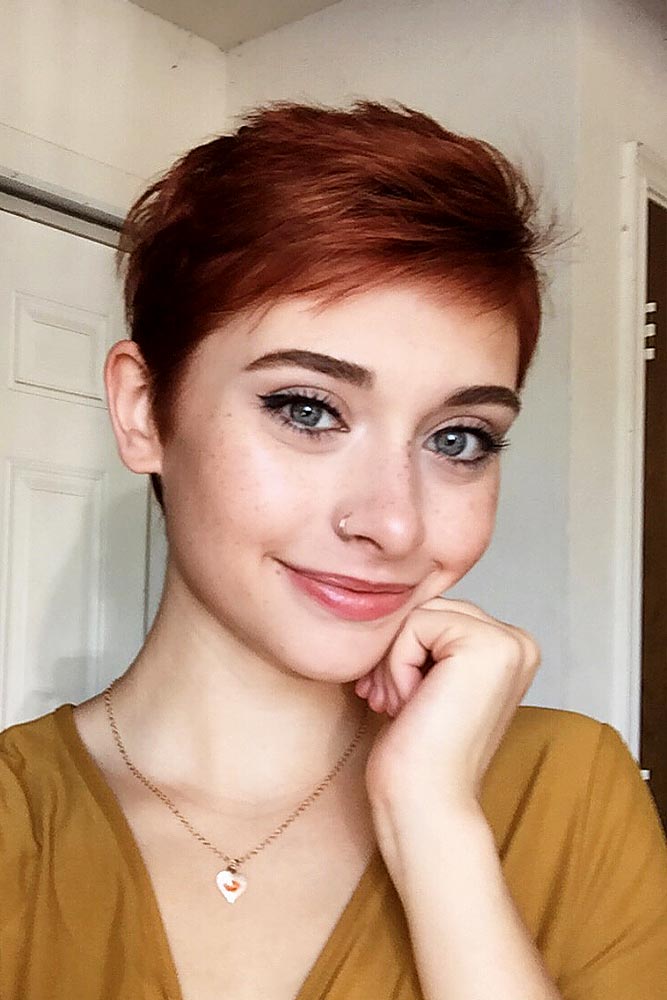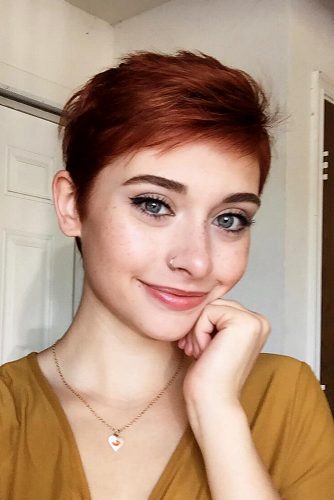 As we have already told you, a great way to make your short haircut even more creative is to experiment with it. Try different colors, for example. From blonde, dark ones to pastel colorful ones. Do you like that kind of changes? Then do something completely new for yourself and amaze not only people who surround you but also yourself.
Neat Pixie Cuts
Source: misstpw via Instagram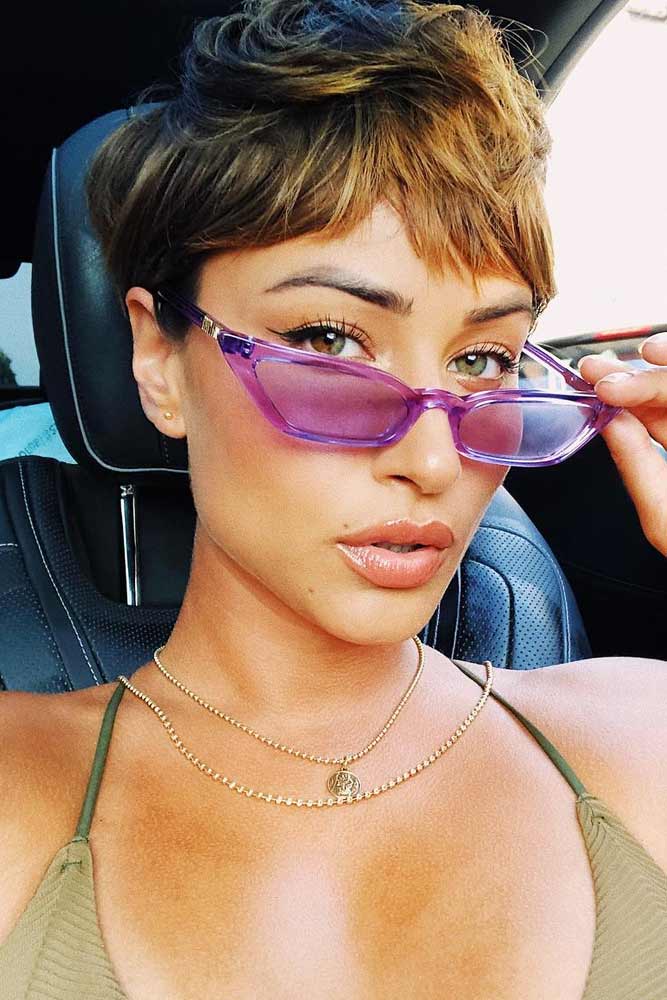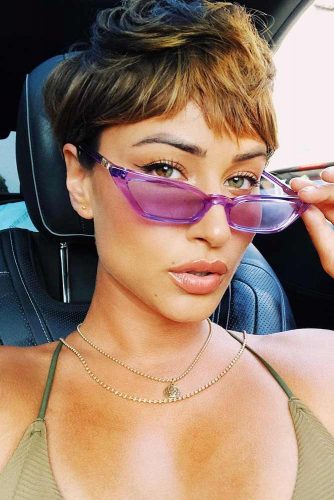 Do you want to try something unusual with your short pixie hairstyles? Then we are here to give you an idea. Try to grow your hair a bit longer, cut it shorter and longer in some places but not too much. This will give an effect of a perfectly done hair like of a neat hat. It will look great all the time and you won`t have to put it into place for hours. A hairstyle to make you look like you`re out of this world.
Leave Your Bangs Long
Source: saraontheinternet via Instagram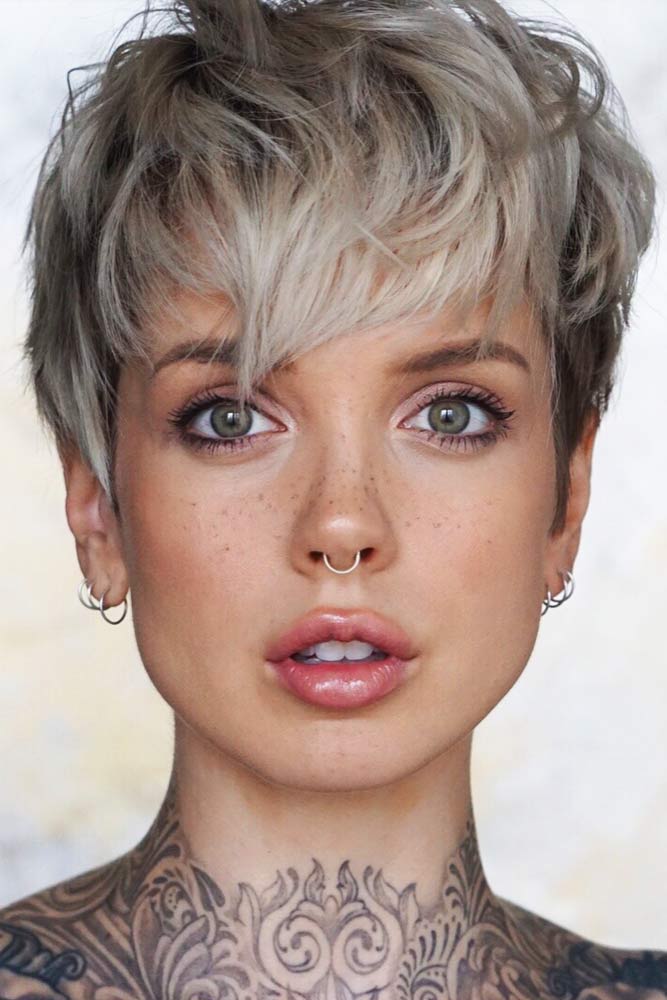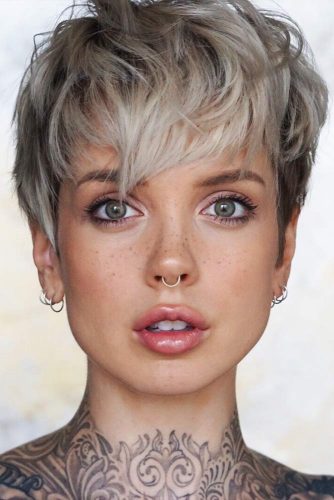 Another time going to your hairdresser`s ask him or her to leave your bangs longer than usual. It gives an effect of ease and style as if it was only brushed through. Something really casual but still good looking will bring more of a detailed look that will bring even more chic to your appearance.
ADVERTISEMENT ‧ CONTINUE READING BELOW
A Short Style For Every Day
Source: ggvirgini via Instagram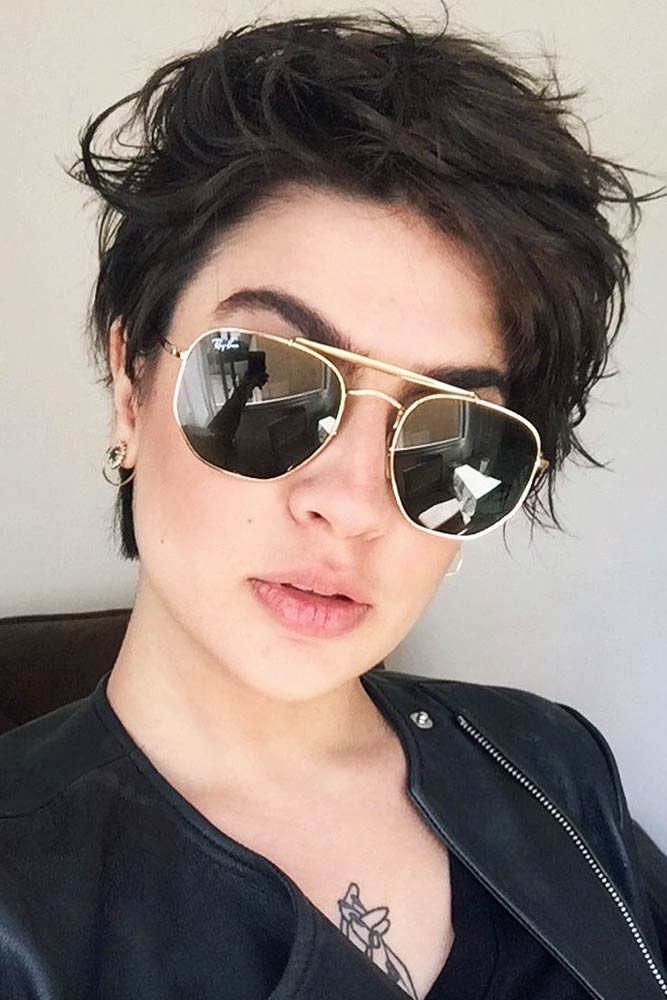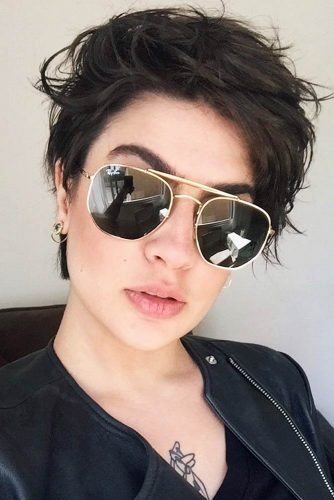 Do you like short pixie hairstyles that are messy or neat? If you choose the second option, then this advice is for you. Take your favorite brush and, with the help of your blow dryer, style your hair to perfection while brushing it back under the heated air. An effect of easiness and smoothness will amaze you and you won`t be able to resist doing this on a daily basis.
Styling Short Pixie Haircuts With Hair Products
Source: leighdoeshair via Instagram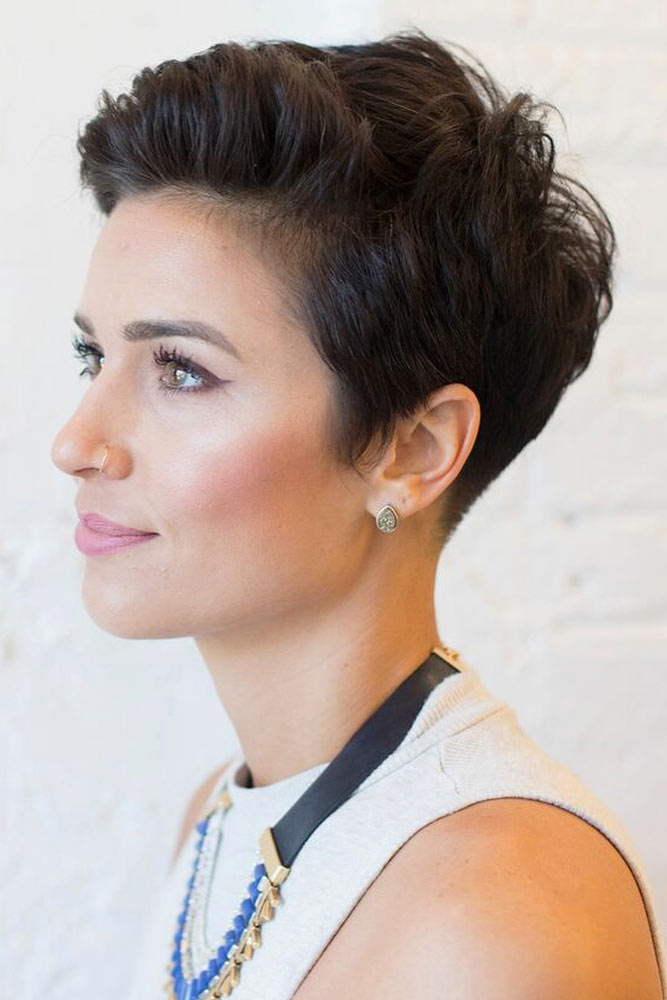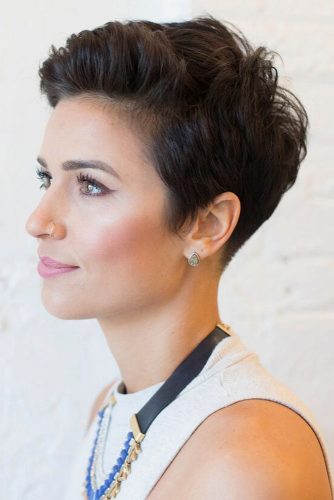 Some women prefer to do their hair daily without putting much effort. They just brush it, some enjoy styling it with some hair styling appliances while others prefer to give a bit of definition and structure to it by adding hair products. Mousses, hairsprays, oils - all of them can be used to add more volume or to do a preferable style in seconds.
A Short Cut For Curly Hair
Source: adamciaccia via Instagram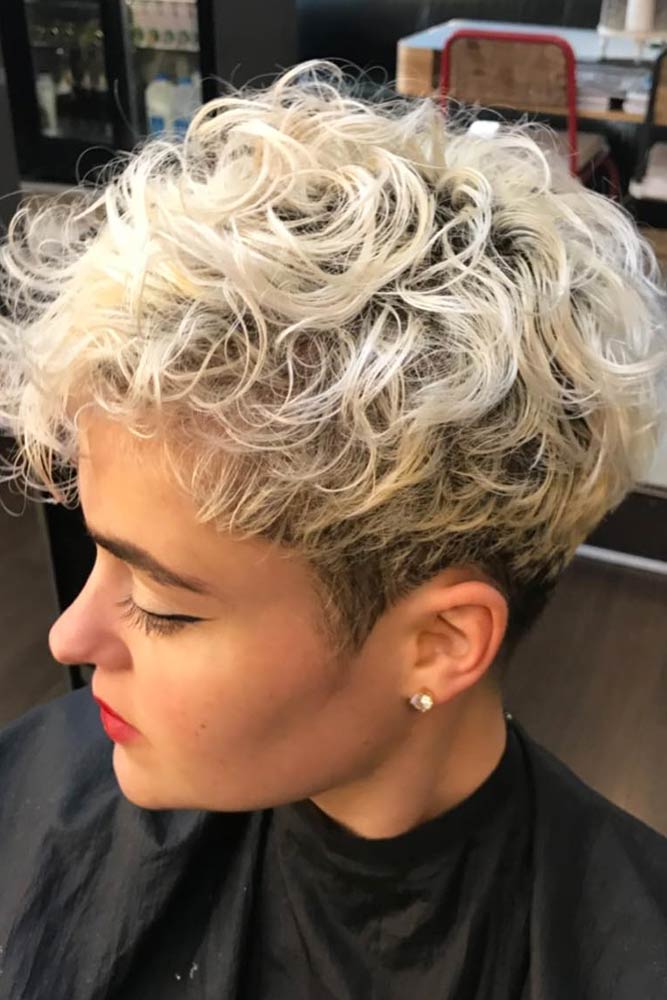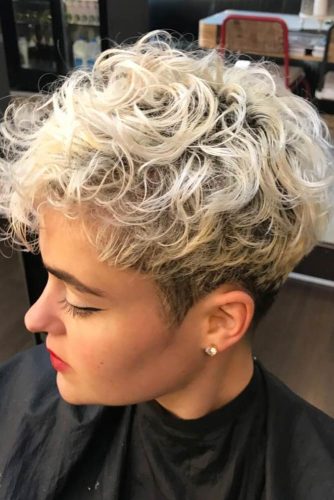 A lot of women of all ages are a bit critical concerning short pixie hairstyles because they have curly hair. So what? Make it your privilege! Cut your temples shorter and leave your upper hair longer so that your curly hair stays with you. Structured curls are guaranteed to look really trendy and unusual. Don`t refuse from this perfect haircut being afraid of curliness. Make it your specialty.
ADVERTISEMENT ‧ CONTINUE READING BELOW
A Messy But Perfect Short Hair Style
Source: strength.n.dignity_31 via Instagram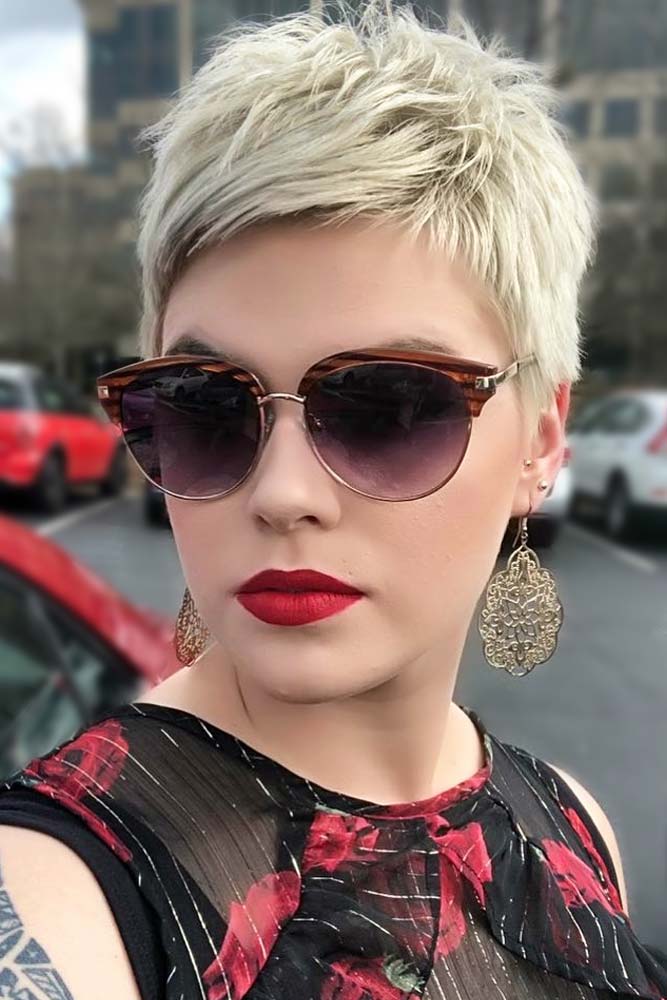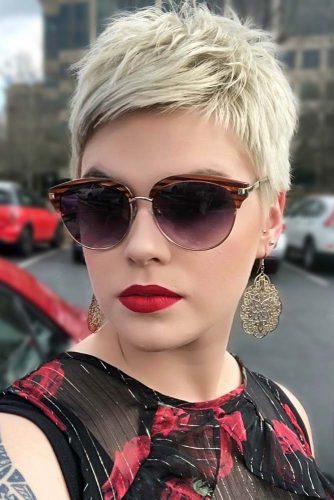 Messy hair - don`t care! If this saying describes you, we are glad you are reading this. A messy effect is your cup of tea? Perfect. Then don`t change it. Style your hair with hair products but not into a smooth looking hairstyle. Bring it in different directions. Structure and the perfect messy look are guaranteed.
A Hair Style With Perfectly Done Bangs
Source: ema_aydin1 via Instagram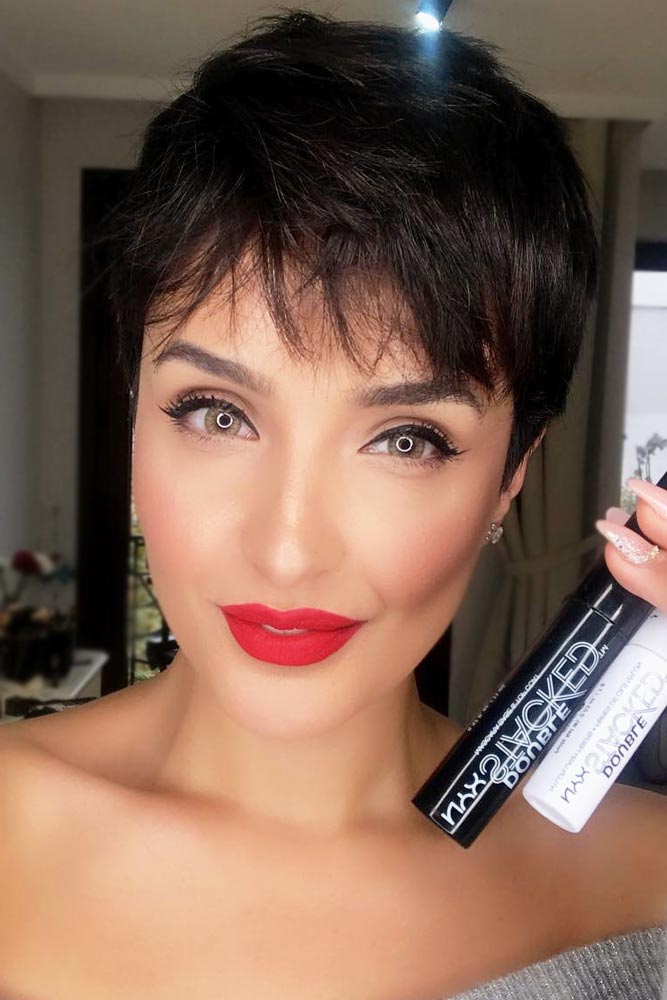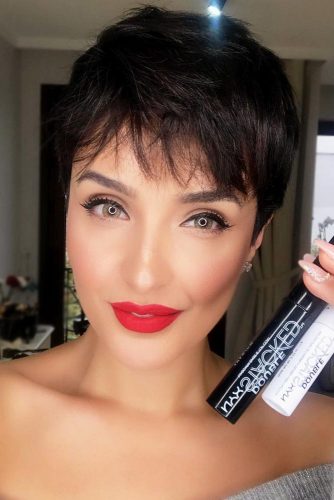 More and more often you can come across a statement that if you do your bangs, your whole hair look will be perfect. Do you agree? We believe that styling your bangs can bring so much structure and neatness to your hairstyle, so why don`t you try it out? Style them carefully with hair styling appliances and add a bit of hairspray to them to last through the whole day and you`re done.
An Everyday Style For Shorter Hair
Source: lisacimorelli via Instagram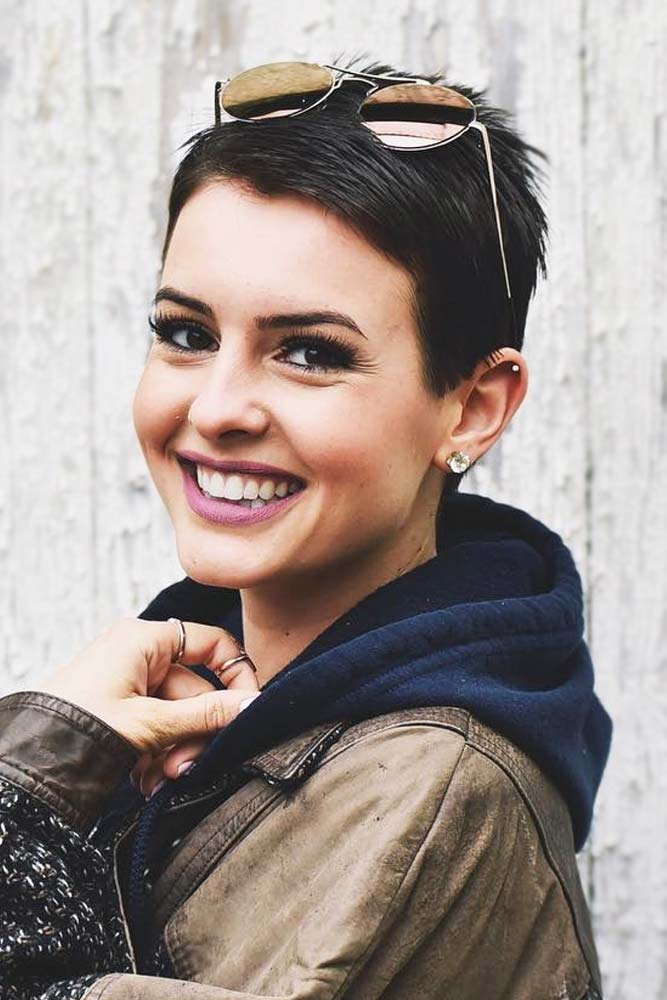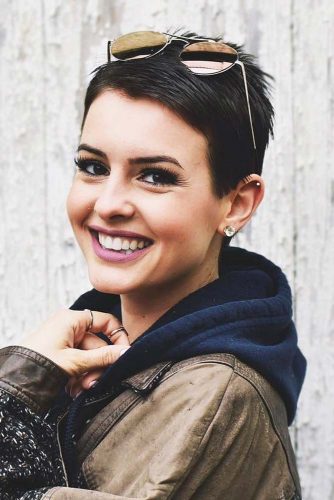 Fond of short pixie hairstyles? Have no idea how to make it look as fresh as possible without it being messy? Then we`re happy to help you. Add a bit of mousse to your hair and style it to the side. A neat style will be there in seconds. Perfect for those who are always in a rush.
ADVERTISEMENT ‧ CONTINUE READING BELOW
A Side Parted Hairstyle
Source: sarahb.h via Instagram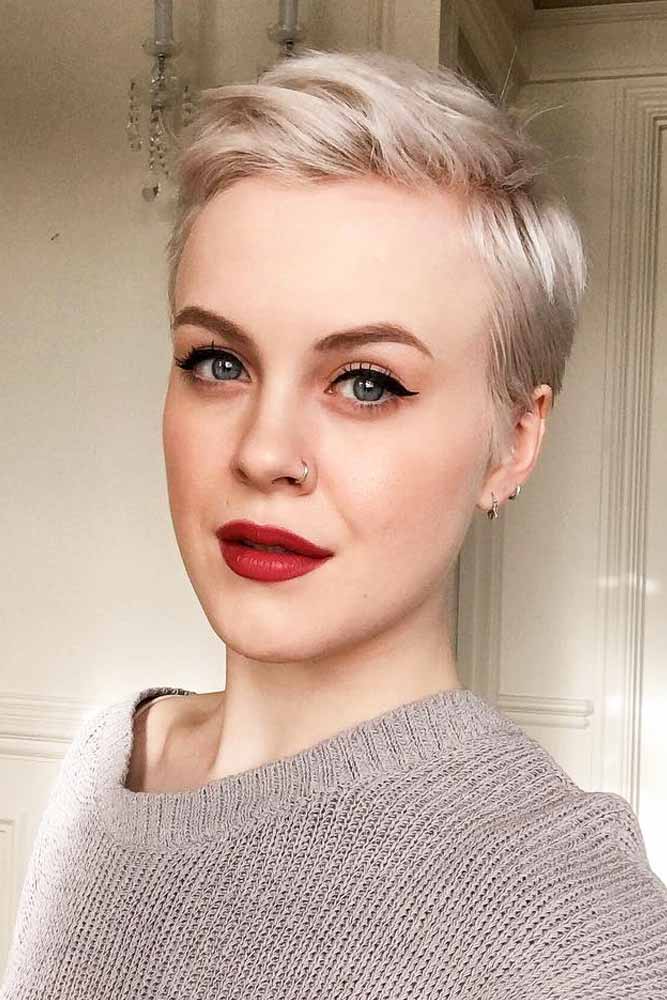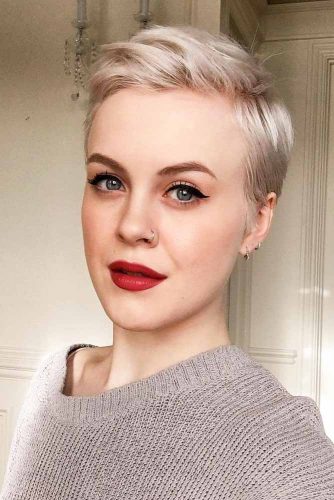 This idea is for those who prefer their hair to look as voluminous as possible. Split your hair into two sections: into a smaller and a bigger one, brush them in two different directions and add a bit of hair product to fix these two parts. With the help of a brush, style both sides to get a neat but gorgeous look. A perfect hairstyle for those who have shorter hair at sides and longer at the upper part.
A Layered Short Haircut
Source: strctmachine via Instagram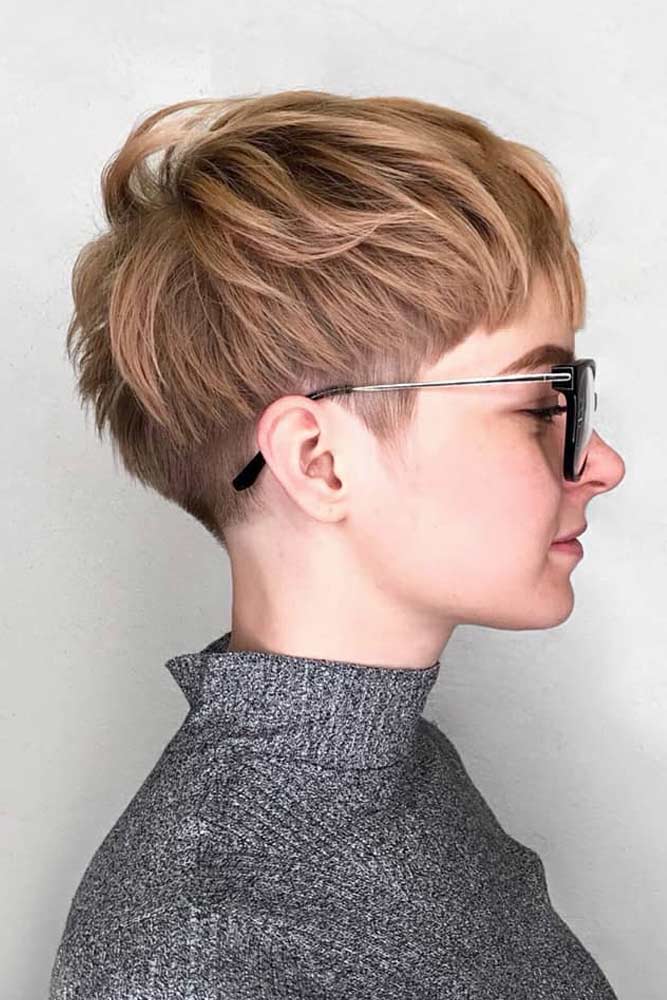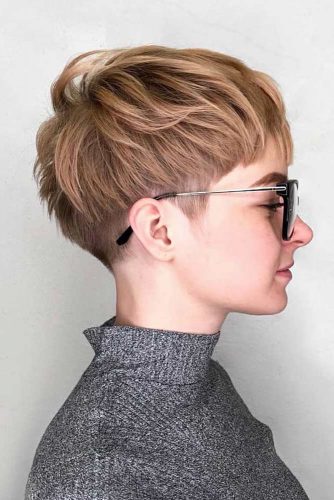 Don`t want a big difference between the length of your hair at different parts? Then make a cascade of shorter hair all over your hair to get a super stylish hairstyle. A few layers of different length will create volume and structure, so you will only spend a few moments to put your hair in place in the mornings.
Short Hair – A Key To Creativity
Source: aliyousha via Instagram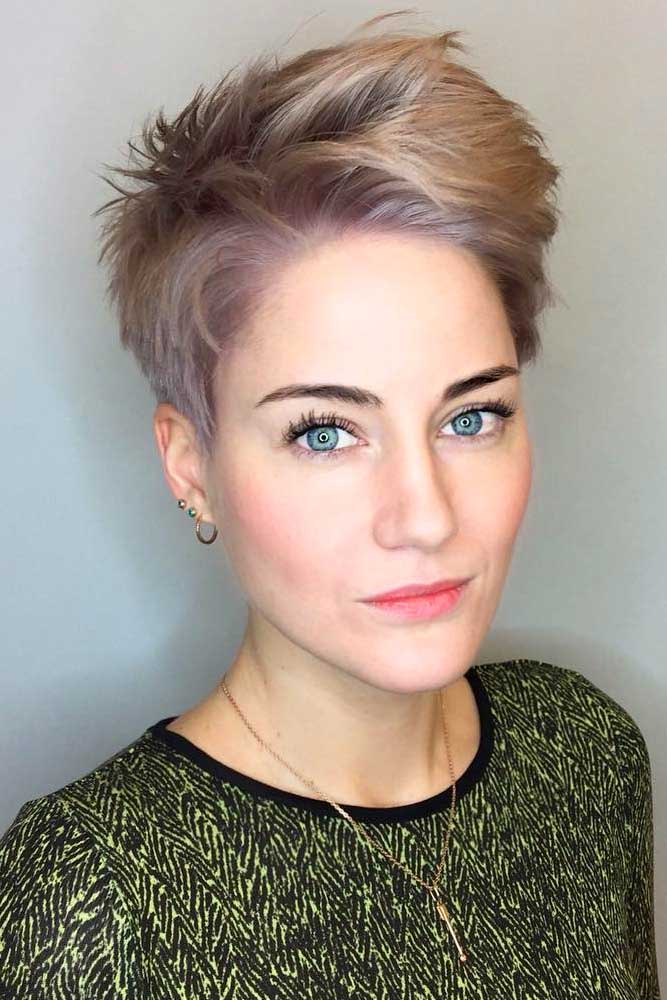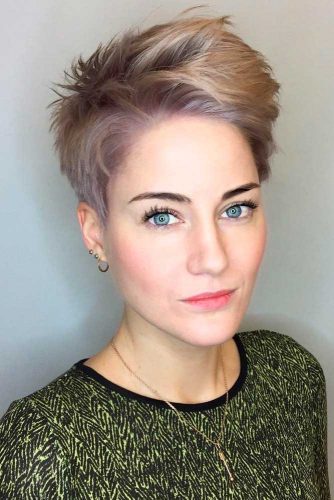 As you have understood, different techniques of styling, cutting and bringing your hair to place can be applied to short pixie hairstyles. Isn`t it great? Try them all and find the perfect ones that will make you feel like a Queen any time of the day. Maybe coloring or adding small details will make it for you, so why don`t you try? Become as creative as possible, and you won`t be left without attention, especially from men.
ADVERTISEMENT ‧ CONTINUE READING BELOW
Elegant Brown Pixie Cut
Source: jaquecantelli via Instagram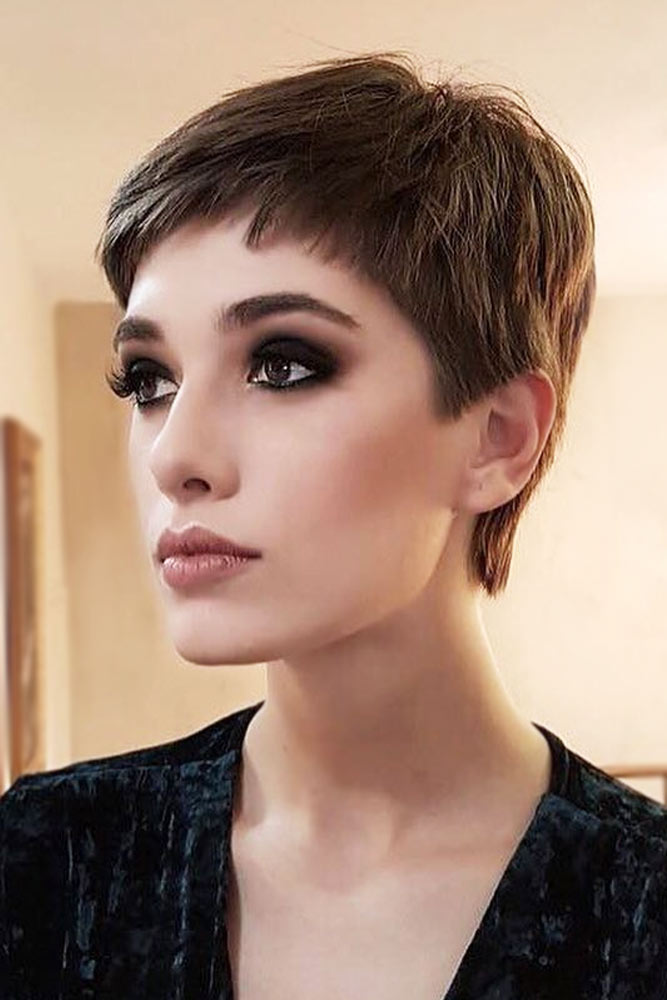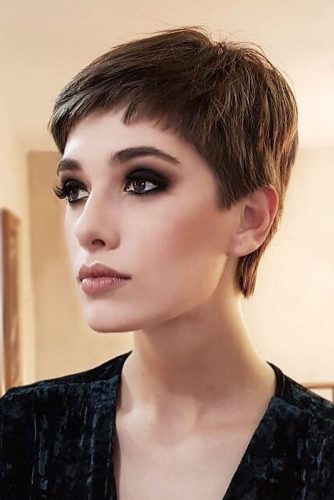 Neatness and simplicity are something that can create an elegant look for you. Elegance can look different, and this clean brown pixie is here to show you how it looks in the world of women with short hair. Yes, it's simple, but people won't take eyes off its beauty. Just think of how this cut can save your time in the mornings: it's definitely worth a try.
Cute Blonde Pixie
Source: izatbibi via Instagram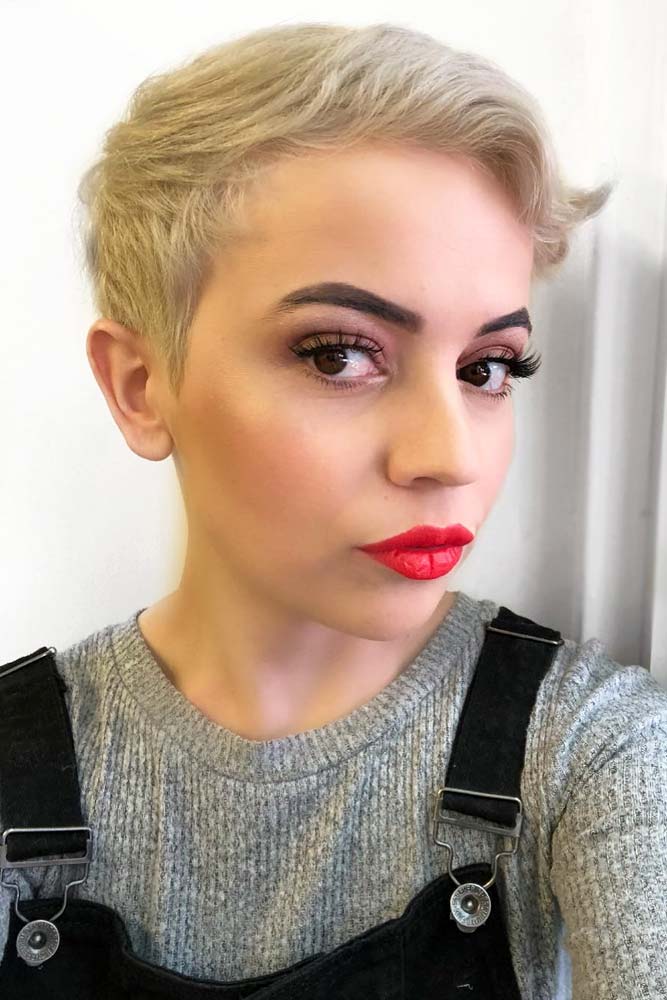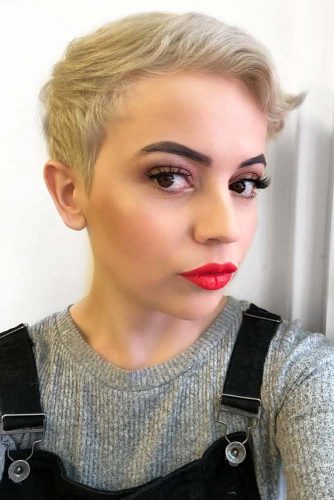 Once you have a look at this chic idea, you will realize that blonde hair with red lipstick is an ageless classic. How about you to go for something modern and opt for a textured pixie, styled on the side? Your beautiful face is open so that everybody can see your awesome makeup, while this gorgeous little twist on the top creates a very cute and sexy look.
Chic Silver Edgy Pixie
Source: strength.n.dignity_31 via Instagram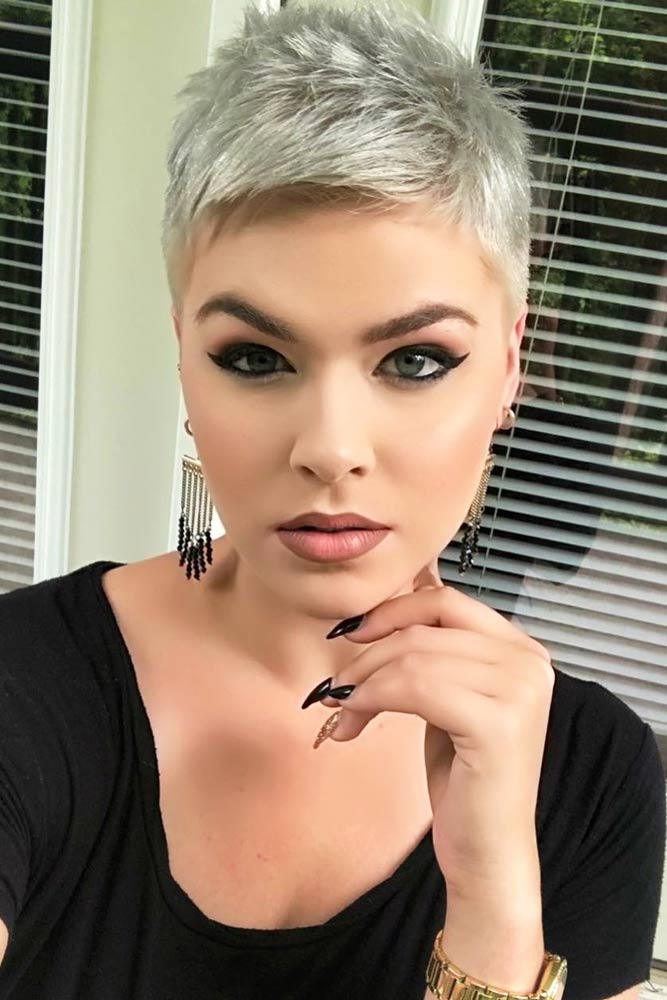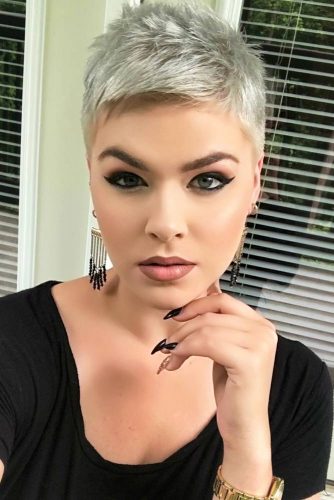 Thanks to the trends of the 21st century that greyish hair is not about old age; now it's all about stylishness. No words can describe how bold and attractive silvery edgy pixie looks, but only brave girls can say goodbye to regular hair color. Are you brave enough to let this extraordinary color to your life?
ADVERTISEMENT ‧ CONTINUE READING BELOW
Messy Blonde Pixie
Source: anna_maria_theresia via Instagram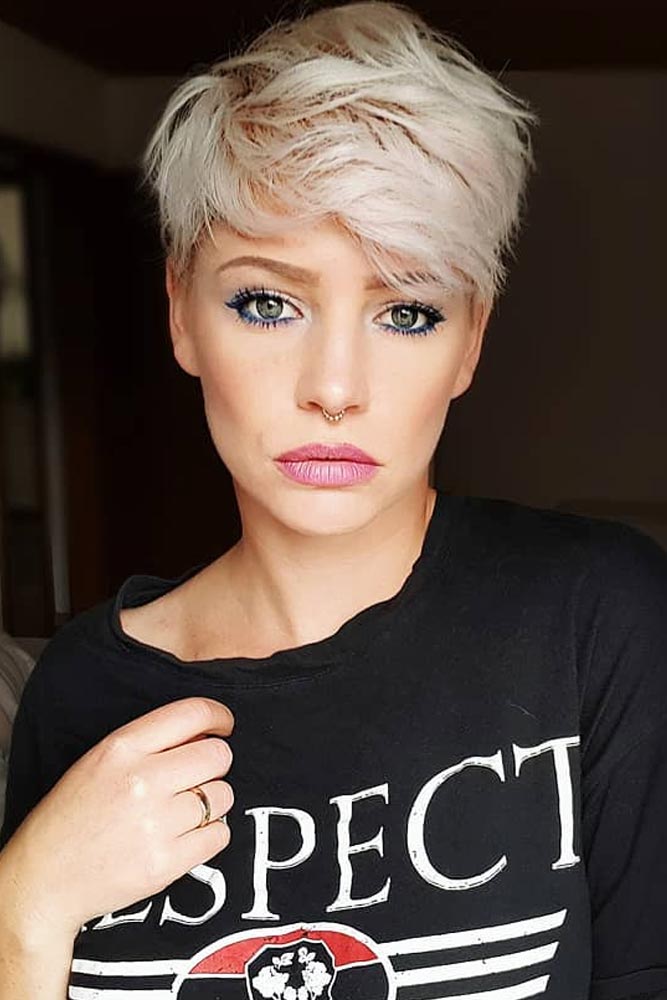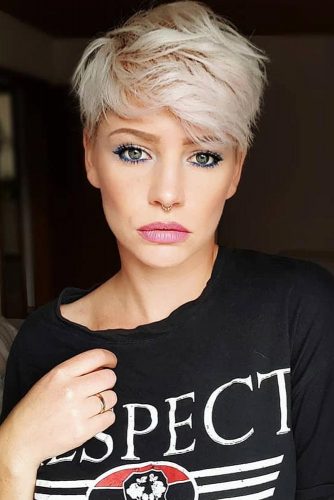 Who would've known that messily styled hair would become one of the most requested styles of today? It's time to appreciate mess and get yourself a stylish pixie with slight messy waves that will add some movement to your locks. To spice it up, pair this cut with soft caramel blonde hair color.
Auburn Short Pixie Haircut
Source: cristianabaruc via Instagram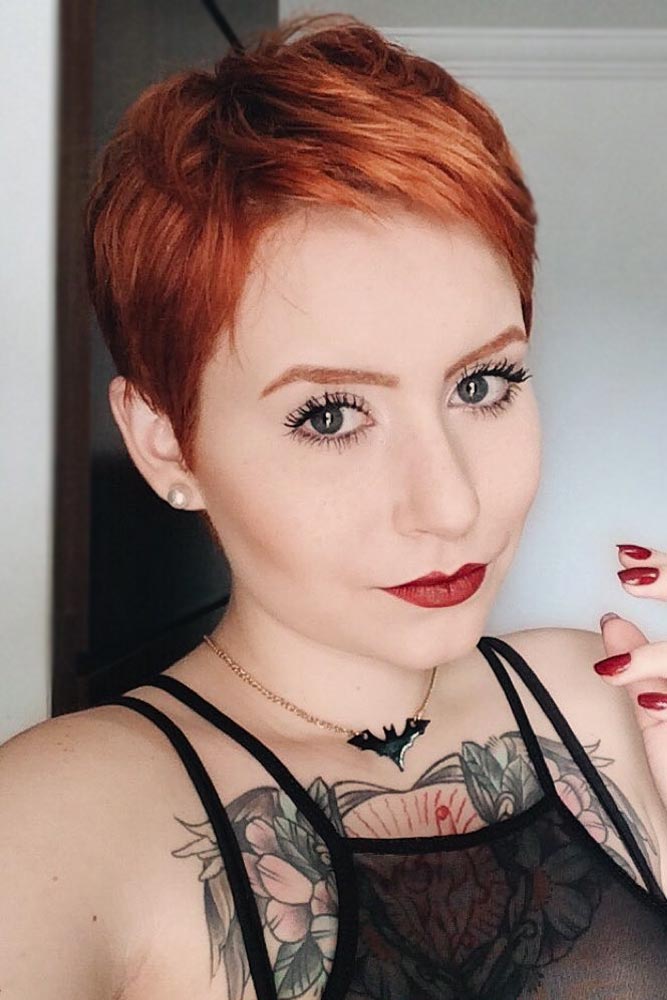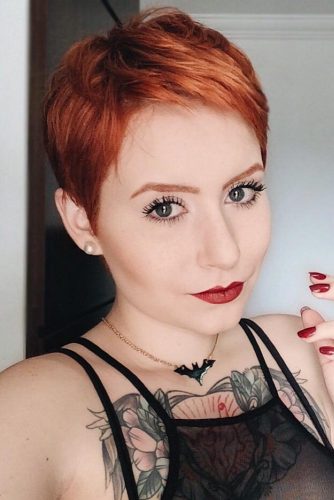 Why don't you add some reddish shades to your hair instead of getting envious every time you see a girl with seductive red hair? Auburn hair color is a fantastic mixture of brown and red hair colors, which actually gets on well with short pixies. This idea is living proof!
Sassy Pixie Hairstyle
Source: caitlynmmua via Instagram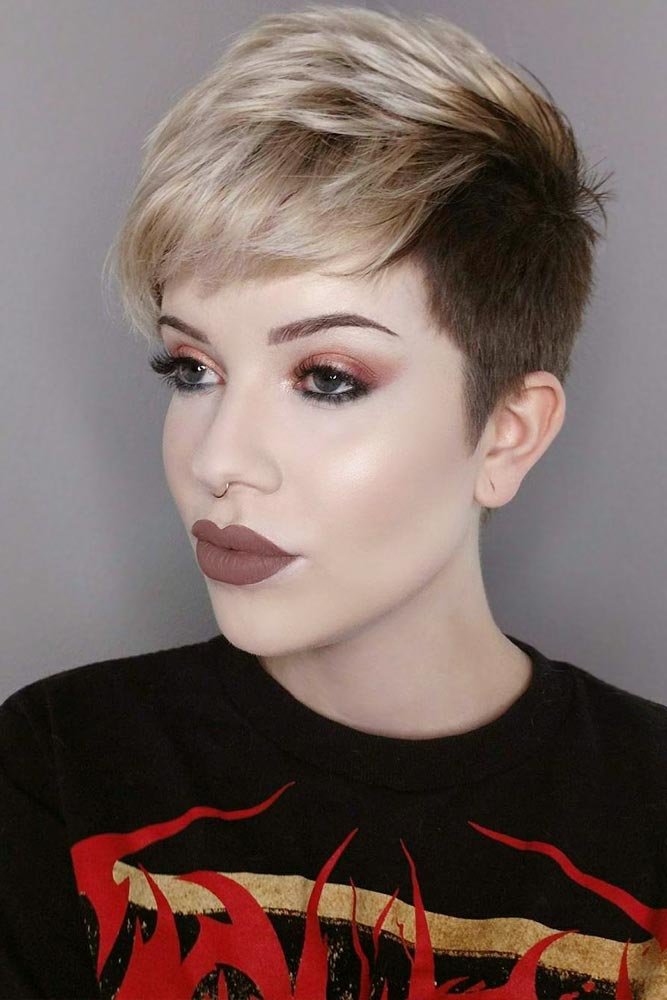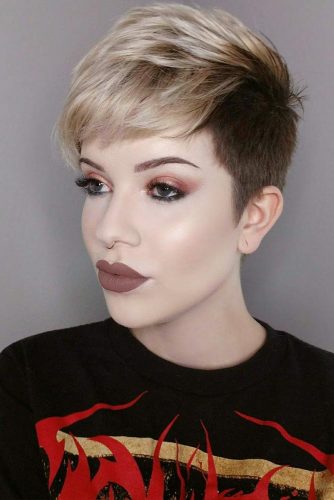 Looking for a style that will show everyone how sassy you are? Well, nothing is better than such a lively, contrastive pixie with a bit shaved sides. Don't be shy to sport this hairstyle with a bright makeup! If you want it to be even more colorful, that means your cut needs ombre like the one you see above.
ADVERTISEMENT ‧ CONTINUE READING BELOW