10. Leave Your Bangs Long
Source: saraontheinternet via Instagram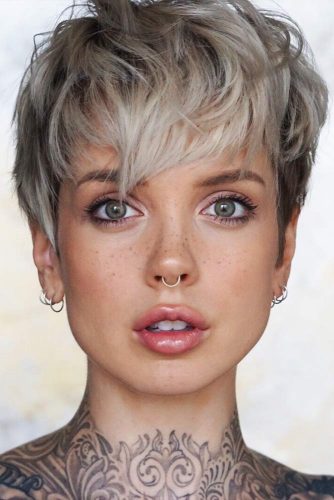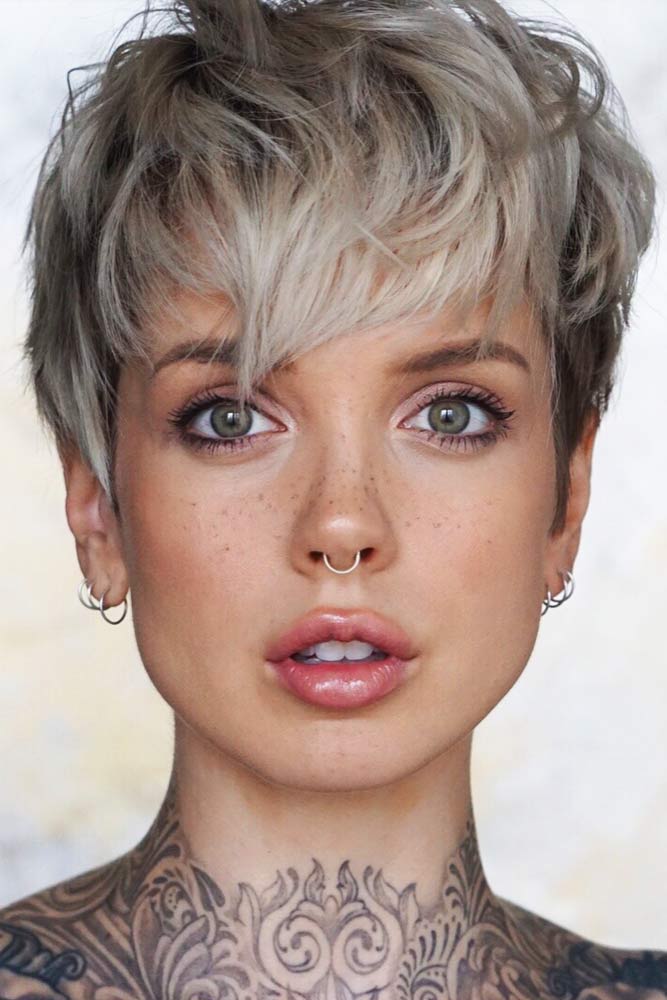 Another time going to your hairdresser`s ask him or her to leave your bangs longer than usual. It gives an effect of ease and style as if it was only brushed through. Something really casual but still good looking will bring more of a detailed look that will bring even more chic to your appearance.
11. A Short Style For Every Day
Source: ggvirgini via Instagram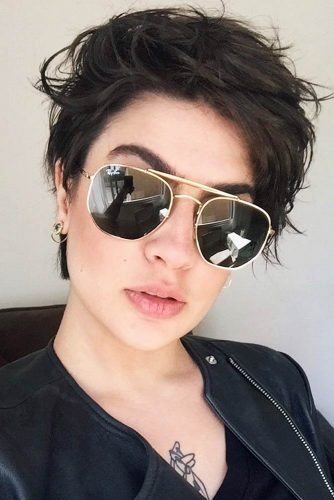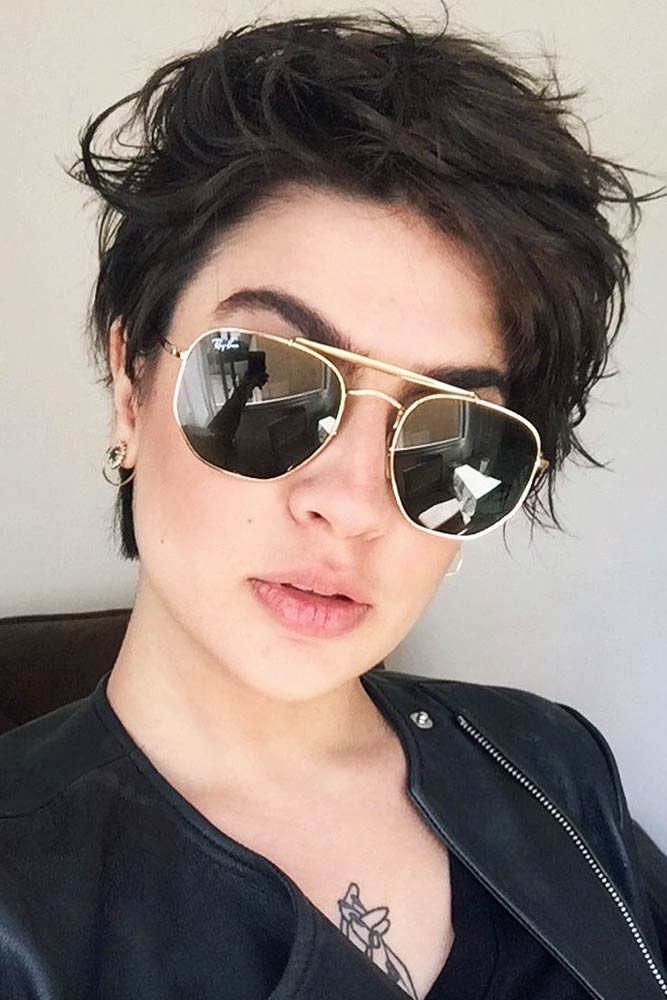 Do you like short pixie hairstyles that are messy or neat? If you choose the second option, then this advice is for you. Take your favorite brush and, with the help of your blow dryer, style your hair to perfection while brushing it back under the heated air. An effect of easiness and smoothness will amaze you and you won`t be able to resist doing this on a daily basis.
12. Styling Short Pixie Haircuts With Hair Products
Source: leighdoeshair via Instagram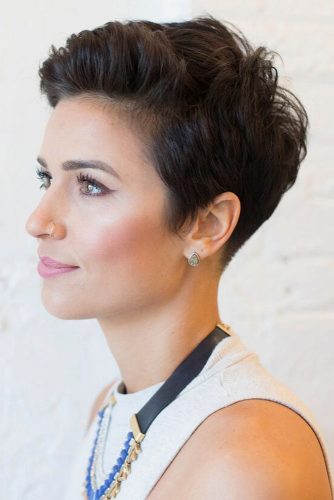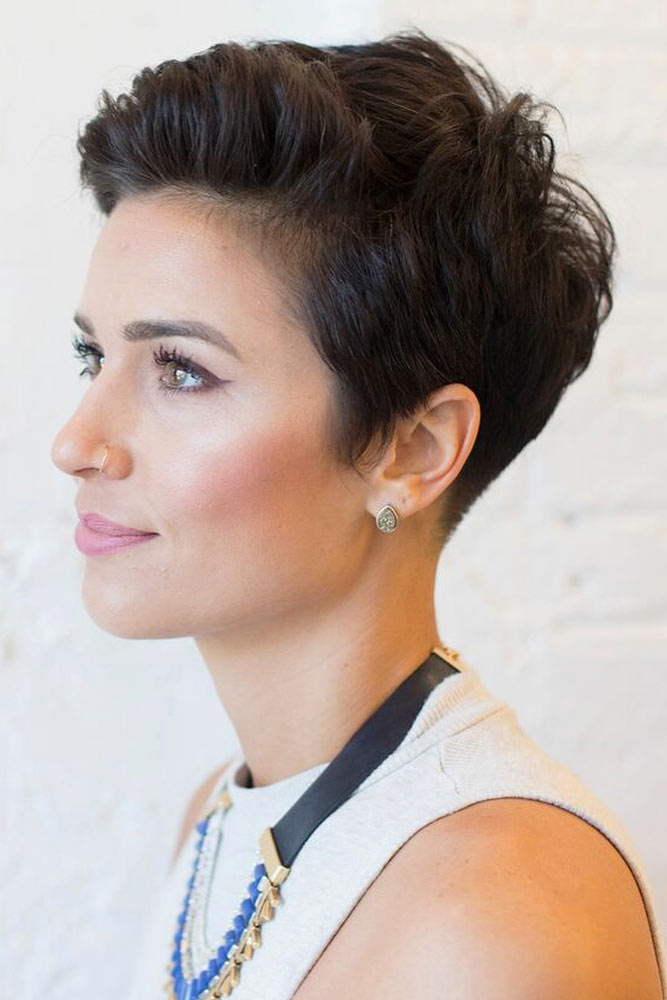 Some women prefer to do their hair daily without putting much effort. They just brush it, some enjoy styling it with some hair styling appliances while others prefer to give a bit of definition and structure to it by adding hair products. Mousses, hairsprays, oils – all of them can be used to add more volume or to do a preferable style in seconds.