10. Soft Blonde Weave
Source: royalhair via Instagram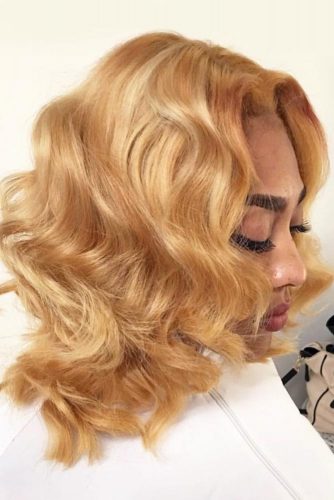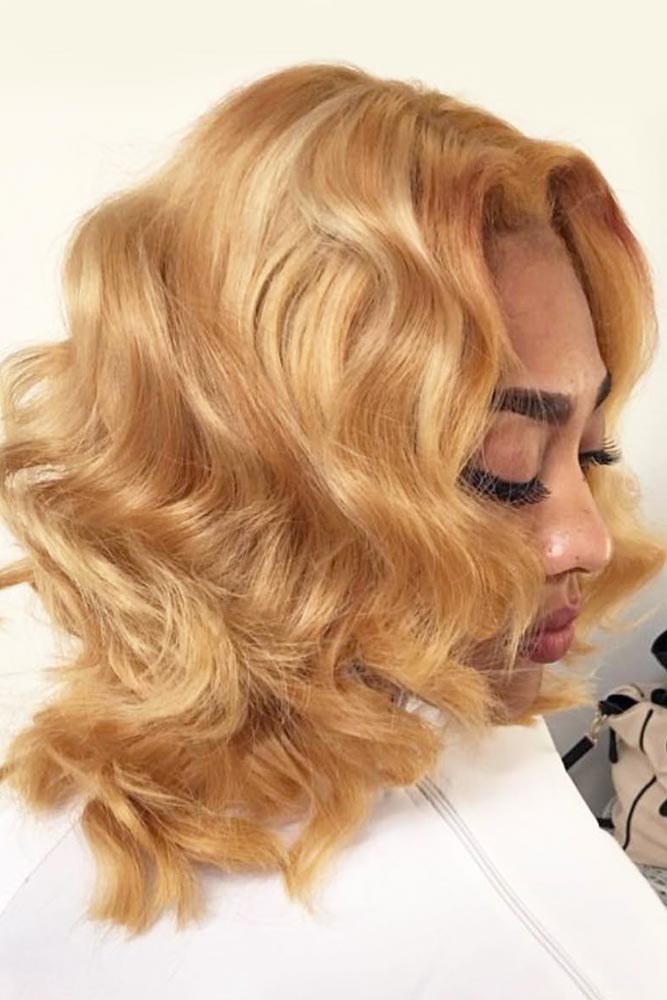 Girls with blonde hair aren't something extraordinary, while African American girls with soft blonde hair color are the ones to remember. If you feel that you're brave enough to face total color changes, this idea is a must try for you. The beauty of wavy hair styles is just infinite. How about you to become a Marilyn Monroe of the 21st century? Blonde weaves will make you look like an icon.
11. Say-No-To-Heat Weave
Source: hairartbydominique via Instagram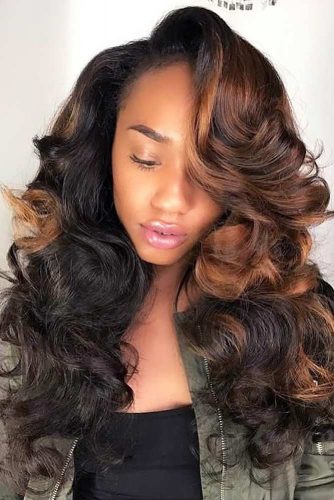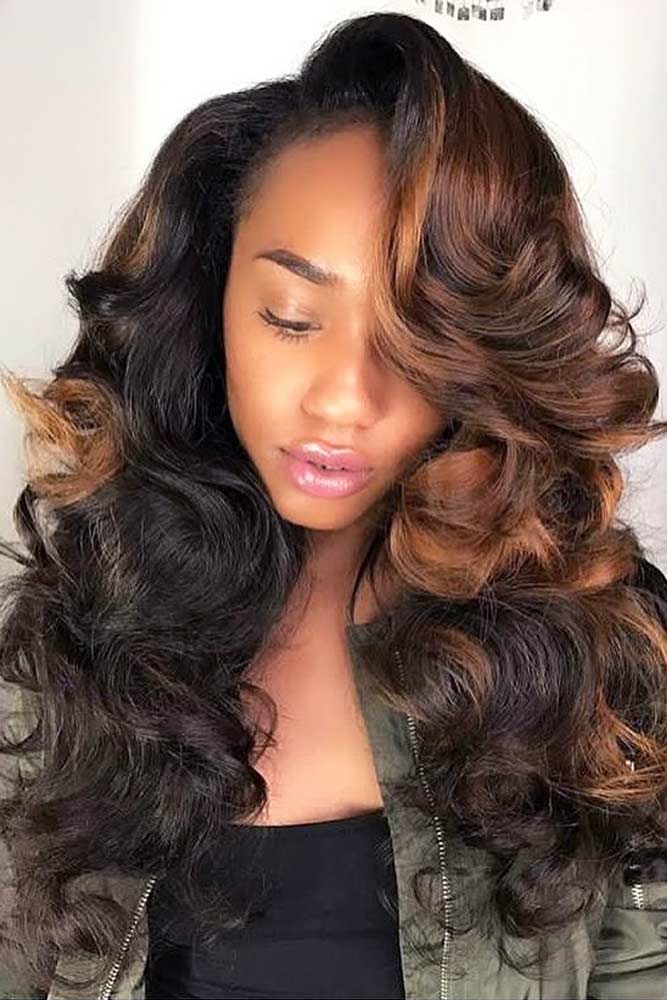 Some girls still think that the so much popular barrel curls can be achieved with a flat iron only. Let's dispel this myth: there is an easy, heat-free way to get these cuties. No, your weaves won't be damaged. Believe it or not, the look you see in the pic was created without any heat. Curlformers are the only things you need to look awesome. Remember that the more hair you have, the more voluminous look you have, so apply curlformers to both your hair and extensions.
12. Long Curly Weave
Source: anthonycuts via Instagram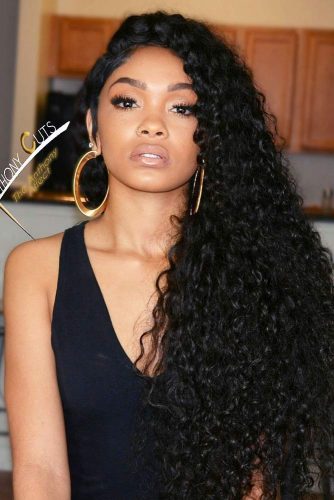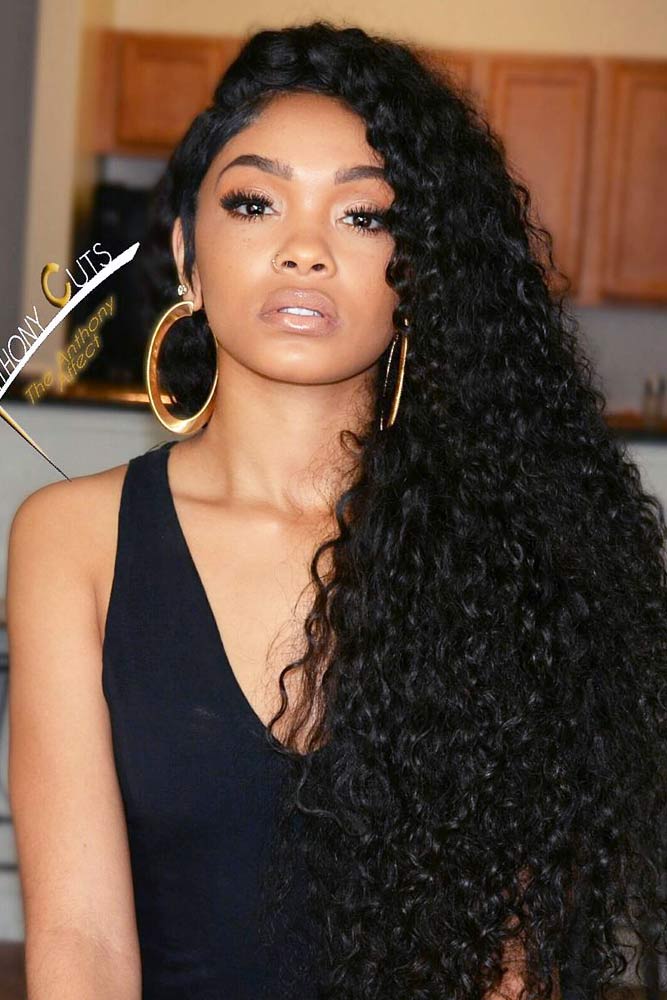 Black women with long curly hair look like goddesses. Their awesome curls shine so brightly that it's hard to take our eyes off them. Do you like this idea? It's quite simple, yet absolutely sexy. If you want to add some body and length to your natural hair, weaves will be there for you. Be careful: your full curly silhouette can take over the world!