By:

Glaminati Media

| Updated:

02/09/2018
Disconnected Tapper Fade Haircut
A taper fade haircut is what one used to think of men's haircuts. However, they are becoming quite popular with women as they are a great style for the woman who wants a trendy short style.
A tapered cut is one in which the hair is longer on the top and then gradually shorter on the sides and back. A fade haircut basically has no hair on the back or sides. Fades can either be a high or short fade. A high fade usually "fades" away about 2 inches for the top which a low fade, or a taper fade, fades gradually down the back and sides and then completely fades at the nape and above the ears.
Tapers:
faint tapers
long crown
short tapers
long tapers
Fades:
faux hawk fade
high top fade
Taper Fades:
temp fade
side part taper fade
disconnected undercut fade
If you want a style that's totally off the charts, a disconnected undercut might be right up your alley. This style is longer that top and immediately "disconnects" as opposed to a gradual fade. The sides are radically shorter than the top. Check out these disconnected undercut fades to see if this cutting-edge style tickles your fancy!
1. Buzz Cut Disconnected Undercut With Shaved Side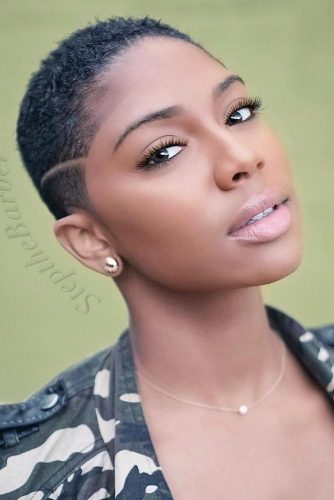 This short buzz cut undercut with shaved sides is the perfect disconnected cut for those who want a super short style that's great for summer or even just a drastic change!
2. Platinum Blonde Tapered Disconnected Undercut Fade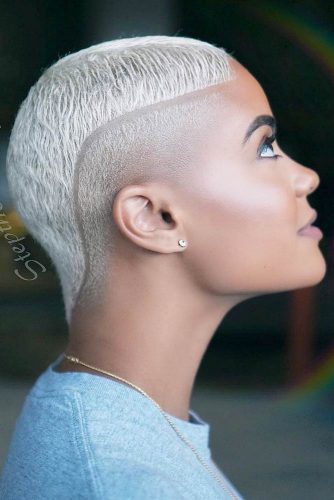 This look is very striking and dramatic with the short cut that tapers neatly at the nape of the neck. The closely shaved sides and pale blonde color give it a icy cool look if you want to show that blondes can totally rock a tapered haircut!
3. Curly Buzz Cut Disconnected Fade With Shaved Sides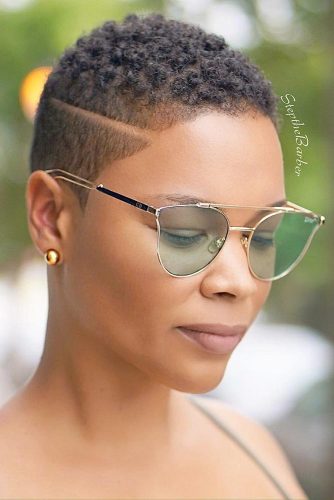 If you have naturally curly hair, you can still rock a disconnected undercut! The super short curls are very cool and chic and the shaved sides give this hip haircut even more of an edgy vibe!