So, you have already done or you are going to make an undercut. Congratulations! You are a very brave and confident girl. And you will never regret taking such a brave step!
It is believed that almost any haircut and hairstyle fit strictly certain types. In general, much depends on the shape of the face and head, the growth, and the structure of the figure. But undercut literally has no limitations. Due to the variability of how hair can be cut and stylized, this hairstyle will suit any person. According to modern stylists such as Guy Tang, Rickey Zito, and Kendall Noel, there is no more flexible and versatile style to be found. Continue reading and understand why.
Undercut Hairstyles Ideas
In case you're going to weigh up the pros and cons of a women's undercut, you won't go wrong if you discover its amazing styling options first. Despite being short and sassy, this haircut allows for endless styling experiments. You can create a daring hairstyle with a punky feel and messy top, as well as let your femininity speak through this modern cut. In fact, the styling ideas are infinite, and you're going to the most impressive picks of the year!
Disconnected Undercut
So, the first reason - regardless of how long and thick your hair is - undercut will suit you!
If you are ready to shave the head or back (or both), you should know the basic rules of maintaining your trendy haircut. In fact, the hair grows an average of 1.5 - 2 cm per month. Therefore, somewhere in two or three weeks, you will need to visit your stylist to upgrade your haircuts. Or, when you have no time for the salon, you can hide your undercut by combing your hair to the other side.
Credit photo: instagram.com/lauradoesmyhair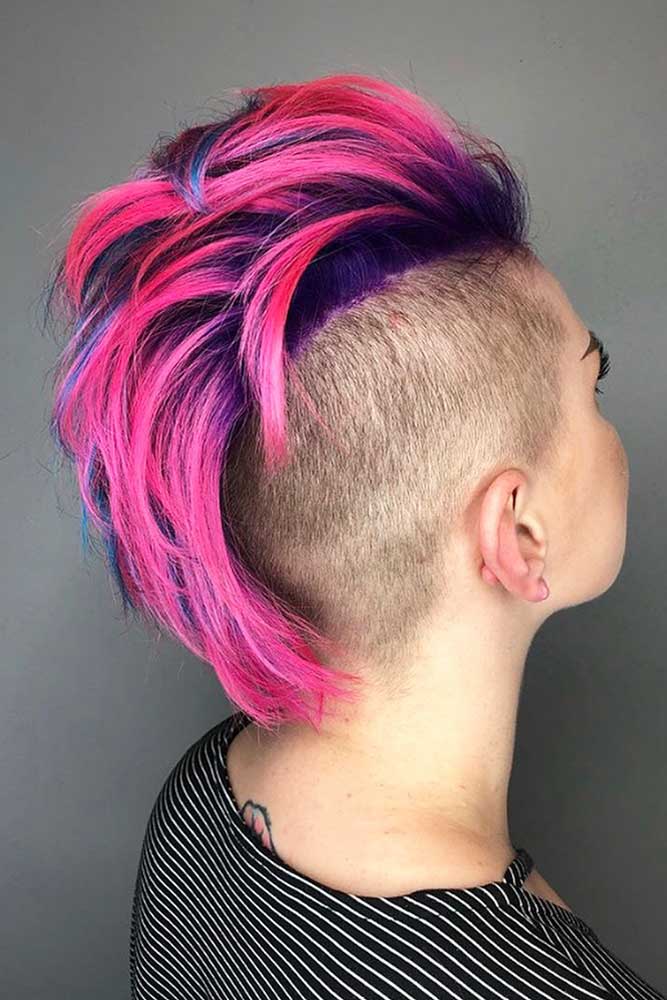 The second reason - peekaboo - the haircut can always be hidden, which will be appropriate for both the business lady in the office and in case there is no way to get on time to the salon for renovation.
Basically, the disconnected undercut is separated from the main haircut by a shaven stripe. It conditionally divides one part of the hairstyle from the other. Usually, one part is shorter or shaved, and the other is longer. This method of haircut is suitable, for example, if you want to focus on shaved tattoos.
Messy Short Hairstyle Ideas
Credit photo: instagram.com/katrinberndt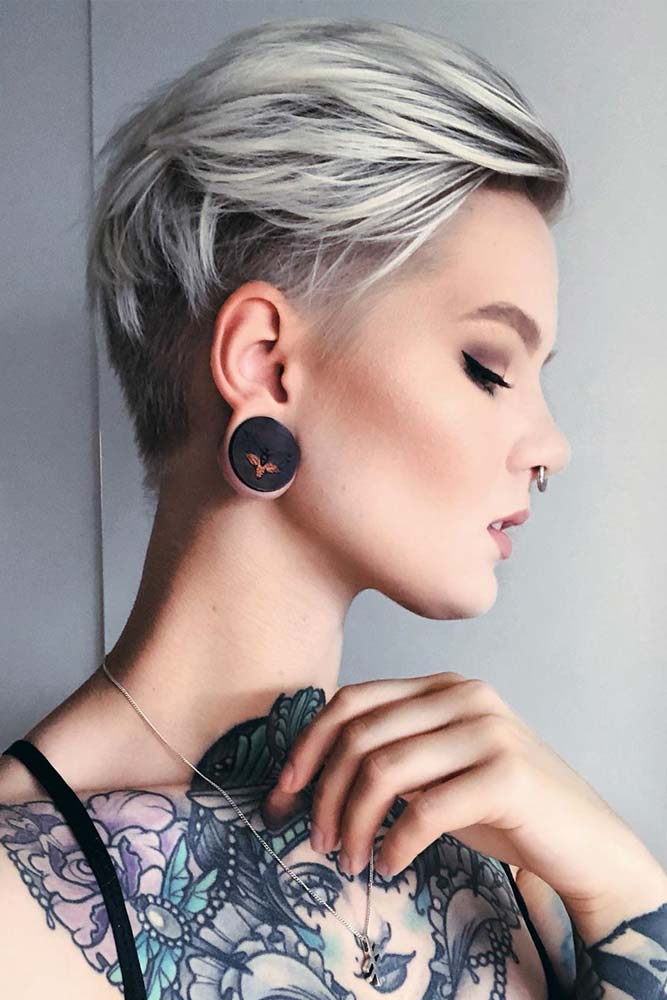 Credit photo: instagram.com/jejojejo87
A bob haircut is for women who like their hair to be slightly longer while still having a low-maintenance look. Also, this haircut looks super classy and elegant. On the other hand, you will have some trouble while mastering it plus it isn't as flexible as other haircuts. This look is rather a bowl than a bob. Well, whatever it is, it looks hip! If you're thinking of copying this look, you're on the right way.
Disconnected Layered Undercut
Credit photo: instagram.com/roma_rozhkov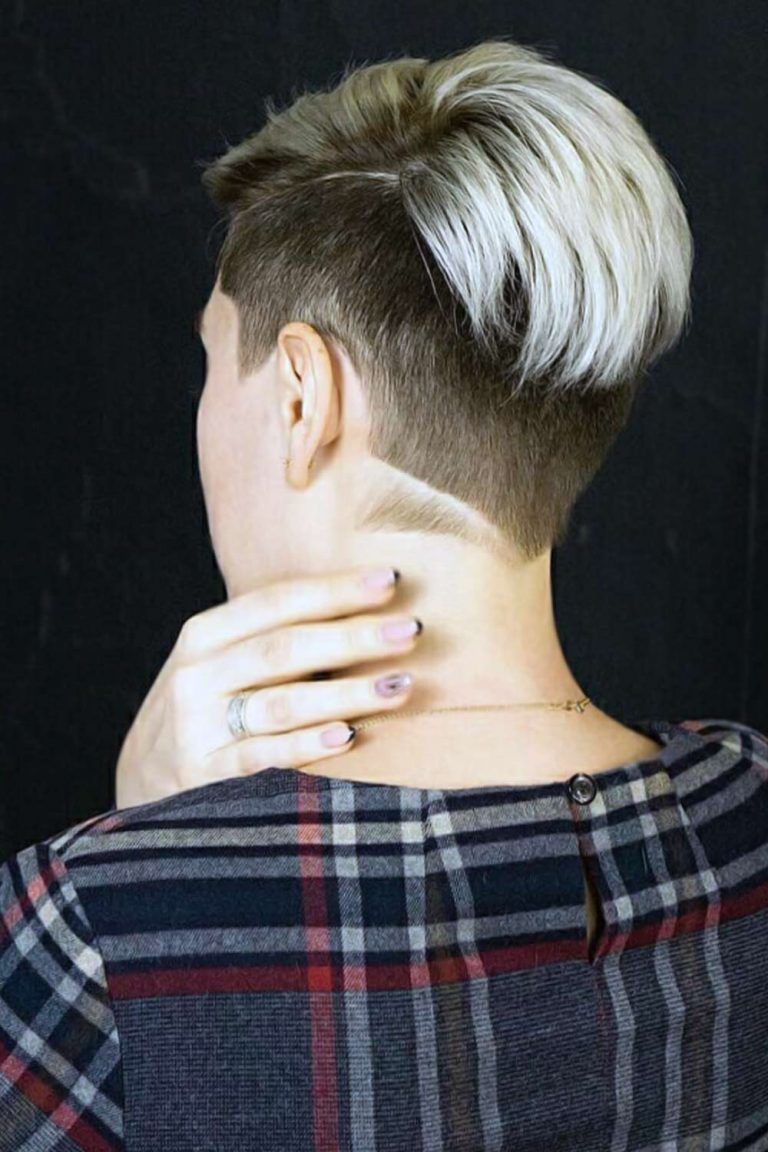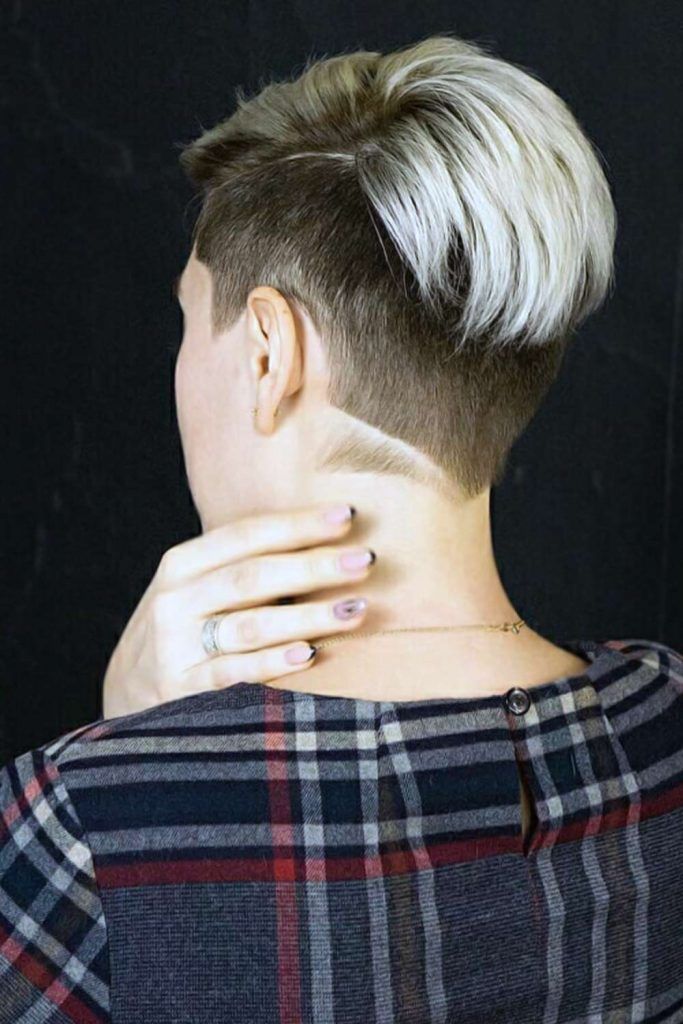 Credit photo: instagram.com/cut_and_color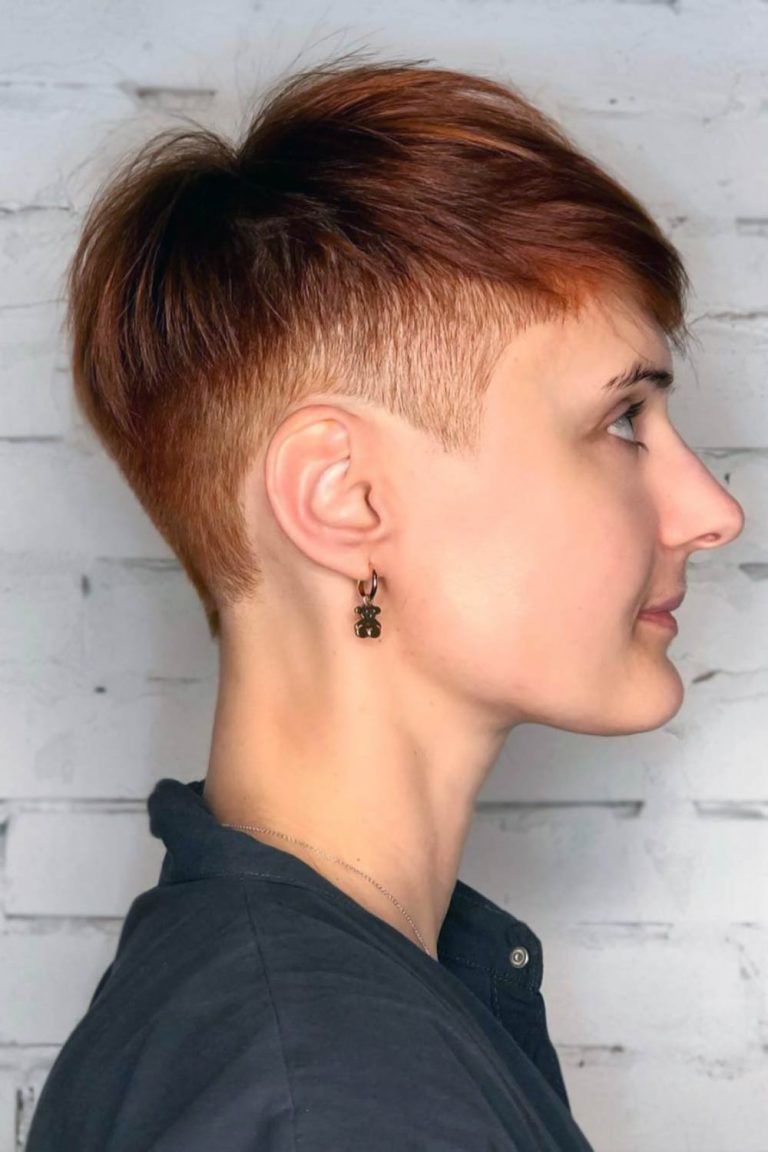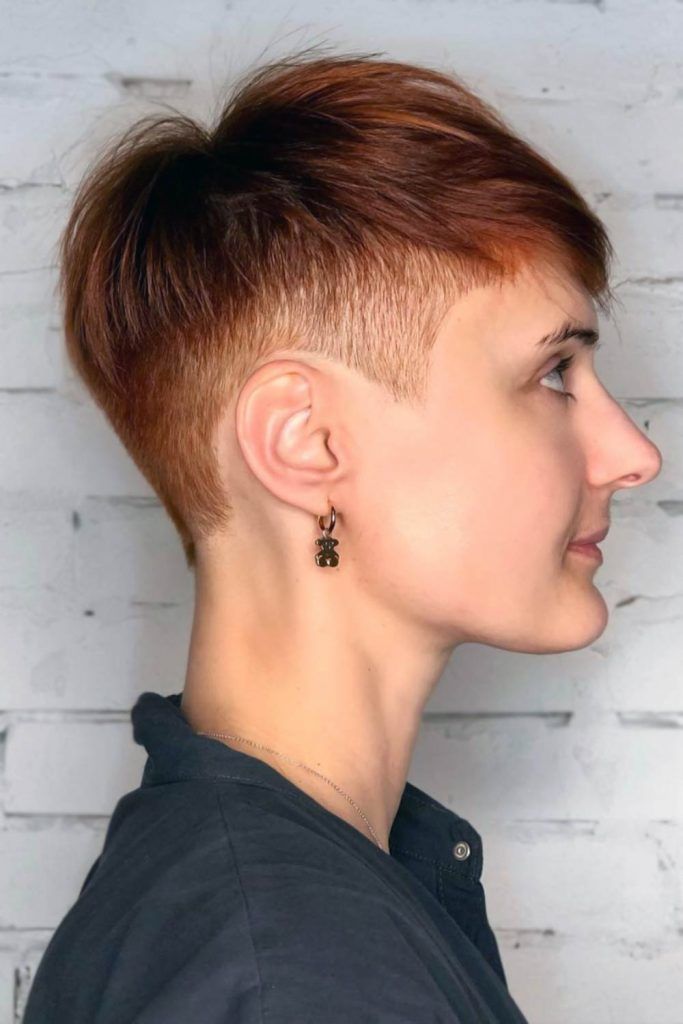 Credit photo: instagram.com/roma_rozhkov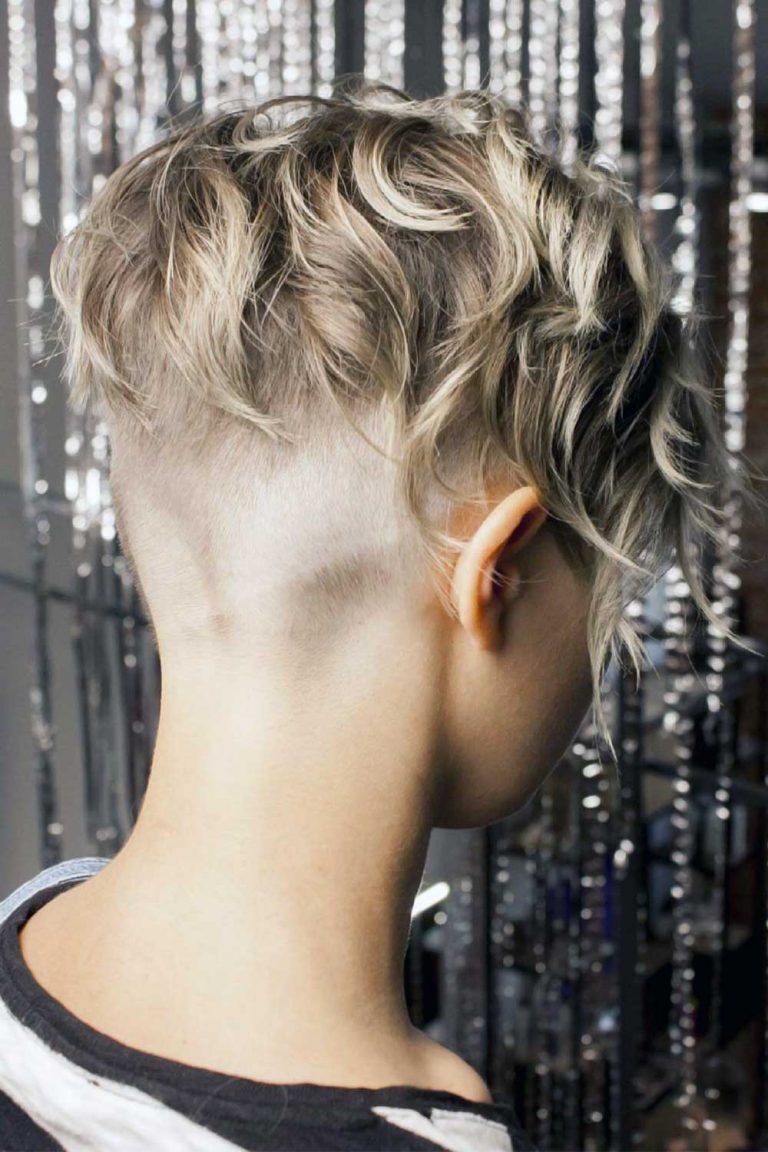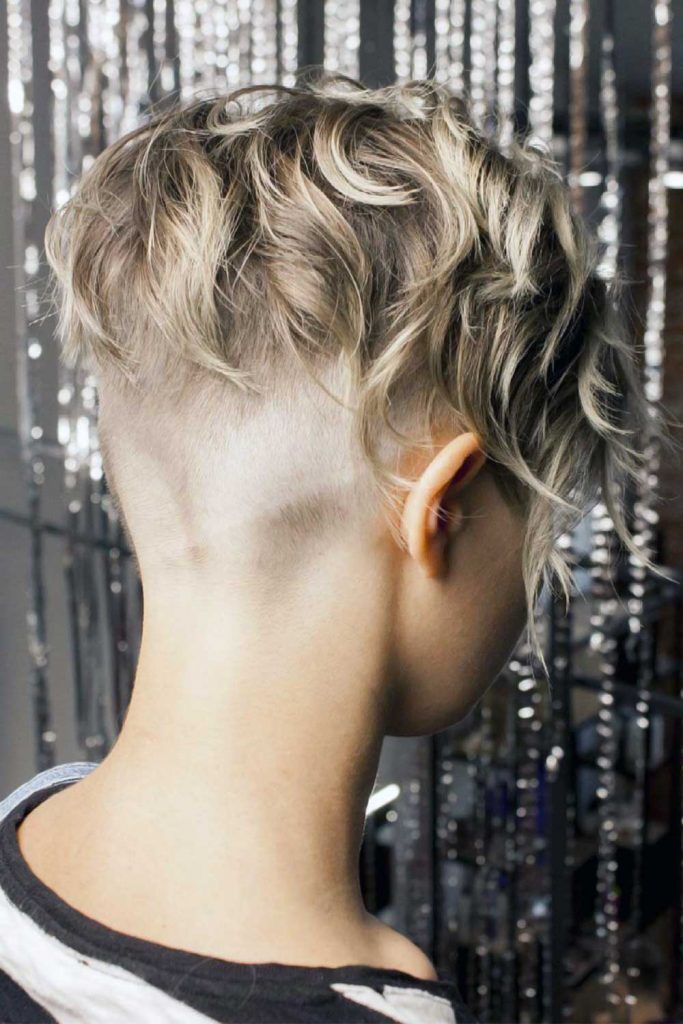 When you want to add some dynamics and movement, layers are key. And when you want to add some drama to your look, a disconnected undercut is a must. Together, these two will form a spectacular duo. If you don't like rough contrasts, you can go for tapers. And if you want to go big, a skin fade will do the trick. It doesn't matter if you wear your hair straight or wavy. This kind of undercut flies on all textures!
Side Undercut Hairstyles
Although the classic undercut features shaved sides and nape, this haircut never sets limitations for creative minds! As a matter of fact, an undercut is nothing but a canvas for hair experiments, where you can customize every single detail of your look. So when you want some big and bold hair changes that won't look too drastic, you can go for a side undercut! A slightly shaved touch on one side is enough to take your pixie or bob to the next level, especially if you want to add some character to your short cut.
Short Hairstyle With Shaved Temple
Credit photo: instagram.com/playwithscissors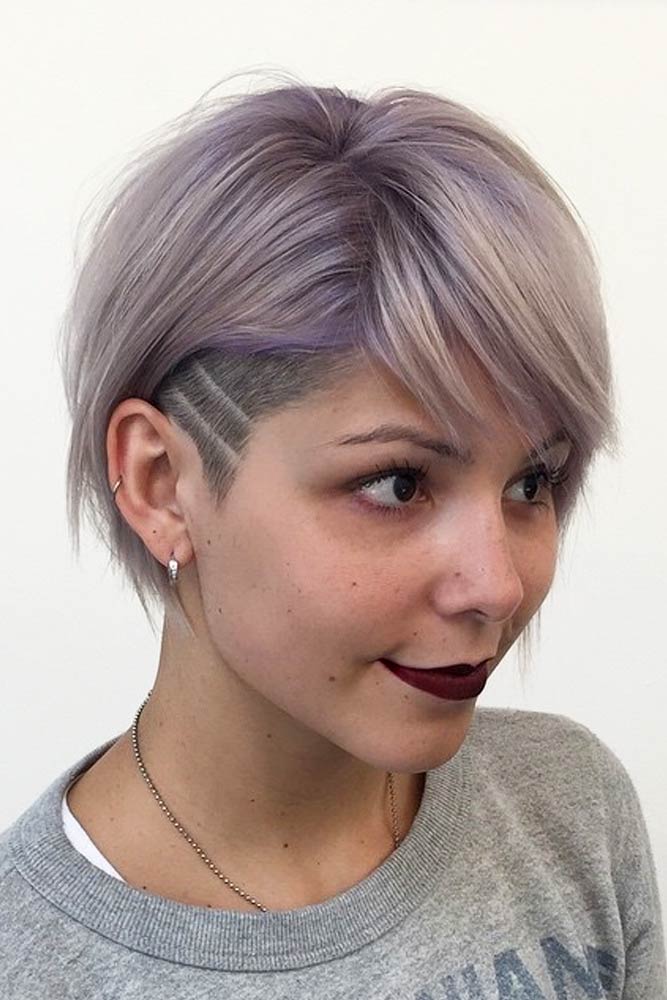 Credit photo: instagram.com/chloenbrown
You don't need to shave both sides completely to add some bright character to your daring undercut look. In fact, a slight shave at the temple is enough to put an exclamation point to your jaw-dropping short haircut. That is to say, this element will allow you to pull off one of the hottest tomboy haircuts with ease. From softly shaved sides to bold skin fades, the variety is huge!
Hairstyles With Braids
Credit photo: instagram.com/clairdoeshair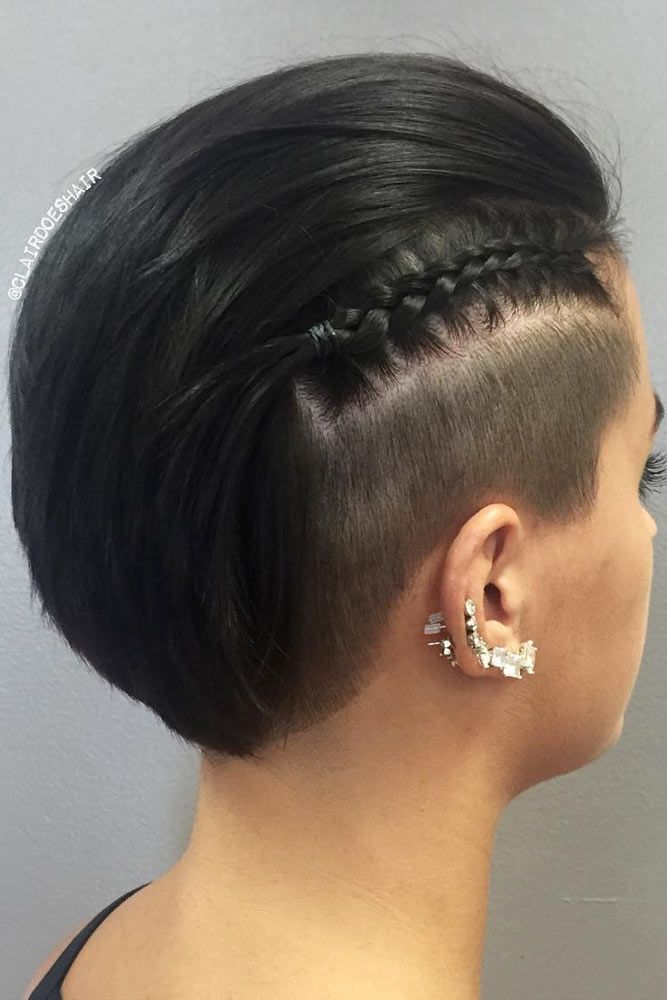 Credit photo: instagram.com/lenna_kf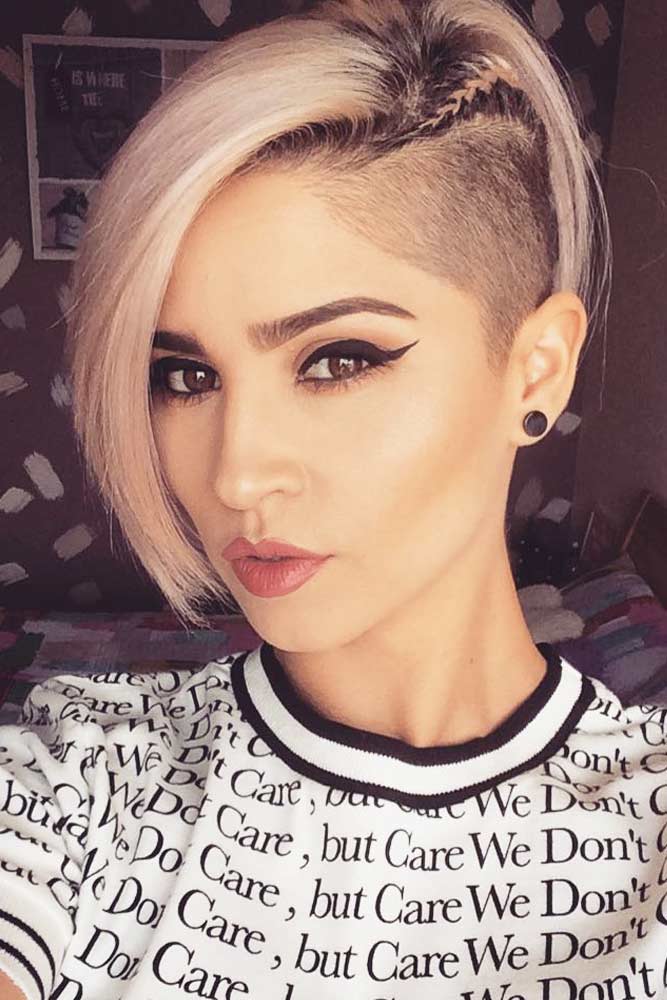 Credit photo: instagram.com/hair.by.erin_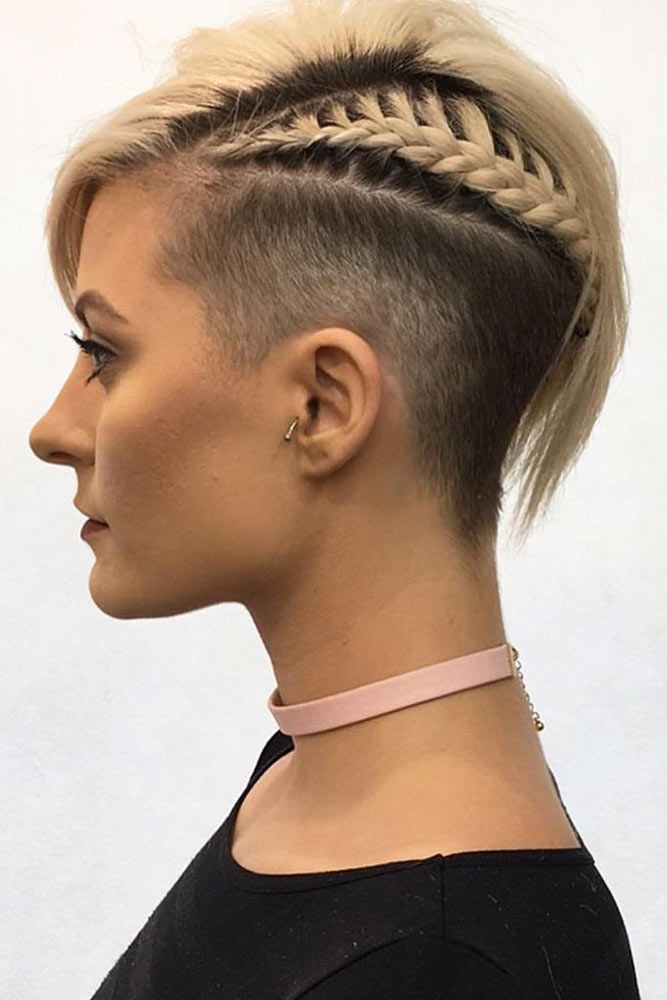 Don't want to step into the commitment of shaved designs but still dream of accentuating your undercut? Well, this is where the good old braids should come into your life. Just braid a small section of hair down the hairline and see your undercut from a brand new perspective! Or, you can combine shaved sides with braids. Of course, it will require regular upkeep. But this duo is totally worth it! Plus, braids can add a feminine touch to your bold look.
Side Swept Undercut
Credit photo: instagram.com/snchezrebeca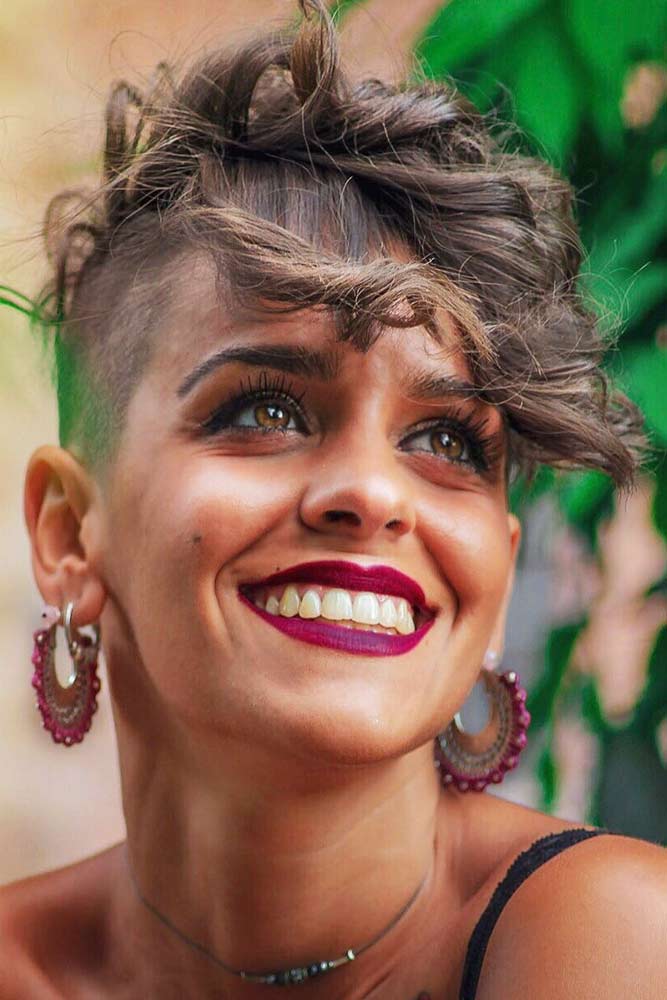 Credit photo: instagram.com/beautybyrachelrenaepaz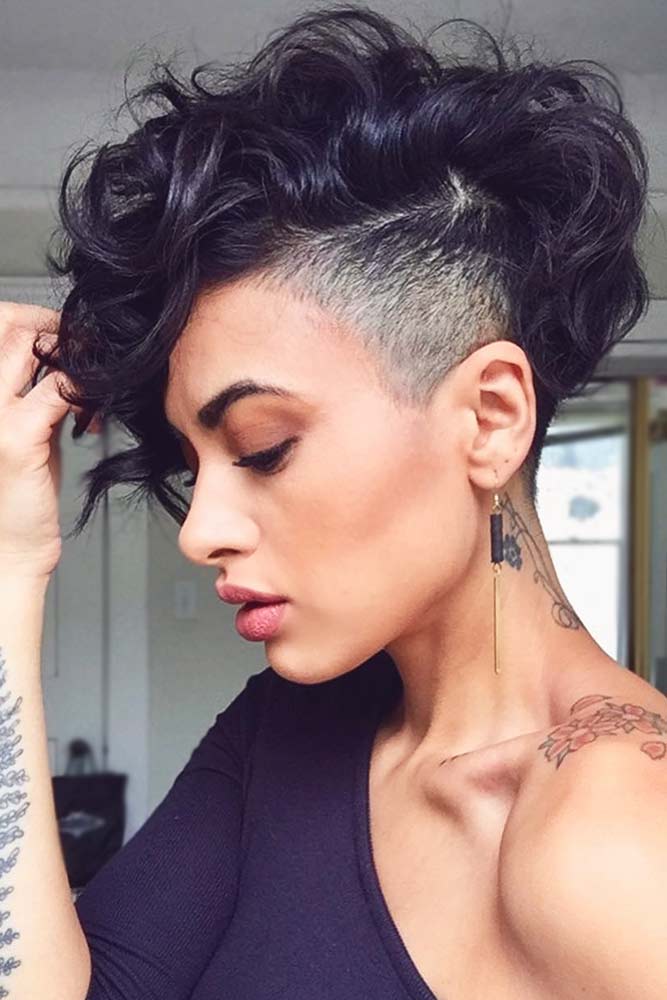 Side-swept is one of the most popular types of undercut haircuts. If you wear a long or short pixie, any long bob - then this haircut is definitely for you! Experiment, regardless of the length and color of your hair, try a new one, and you will certainly find something that will suit exactly you! The good news is, side-sweep looks cool on anything from shaved to tapered sides. Wavy or straight, this style is always fabulous!
Creative And Outstanding Undercut Hairstyle
Credit photo: instagram.com/corneliucrihan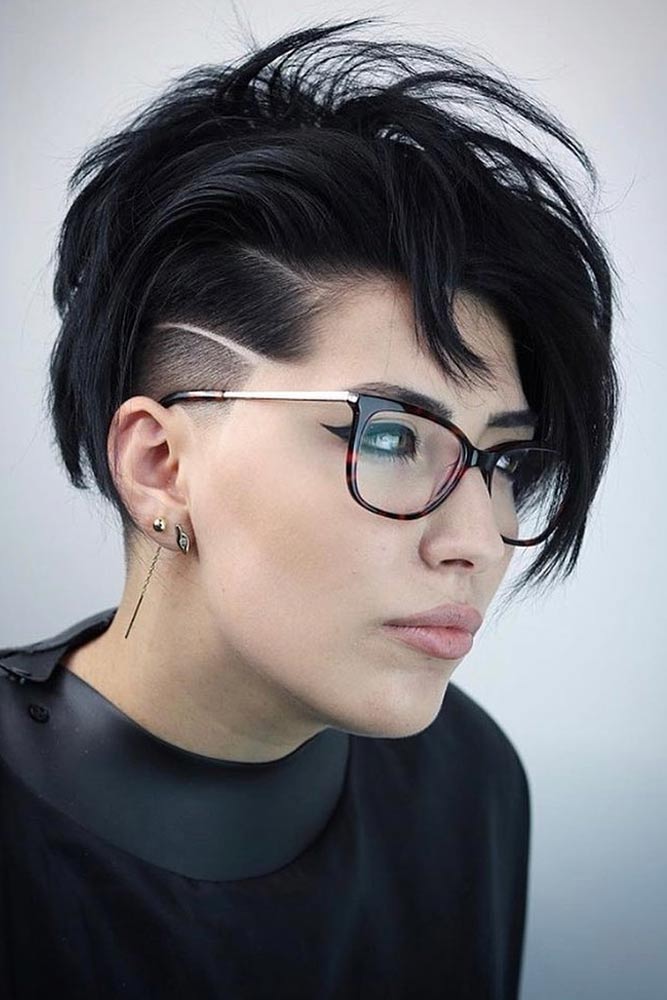 Credit photo: instagram.com/courtneyxcentrichair
Short haircuts are also adaptable for undercuts. For this kind of hair look, the most appropriate way is to shave sides of your head, as well as finish them with a taper or fade. However, in some cases, undercuts with ornaments look bomb. Now, let's talk about its creative side. From various colors to different cutting techniques, you are free to play. We weren't joking when we told you that undercut knows no limits. Well, these pics are proof. Moreover, they're only the beginning.
Undercut Long Hairstyle
Even though the undercut is pretty short, it can work for girls with any length of hair: short as a pixie, medium as a bob, or long and layered. When you'd like to show off the charm around your sides, you can collect long hair in a ponytail, space bans, or braid, short - combed to one side. Hence the third reason is an opportunity to do different hairstyles every day.
Also, as the hair grows quickly, you can constantly try different designs and colors, mixing them with each other. As a result, your haircut will be different all the time and you will not have time to get bored.
Credit photo: instagram.com/alishanakamura.hair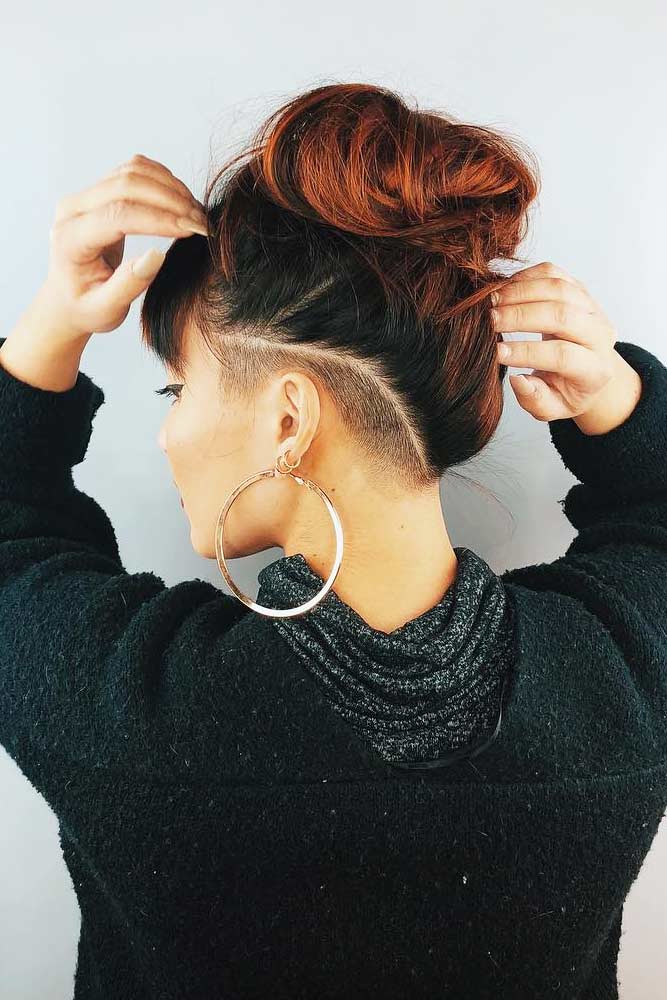 Credit photo: instagram.com/staygold31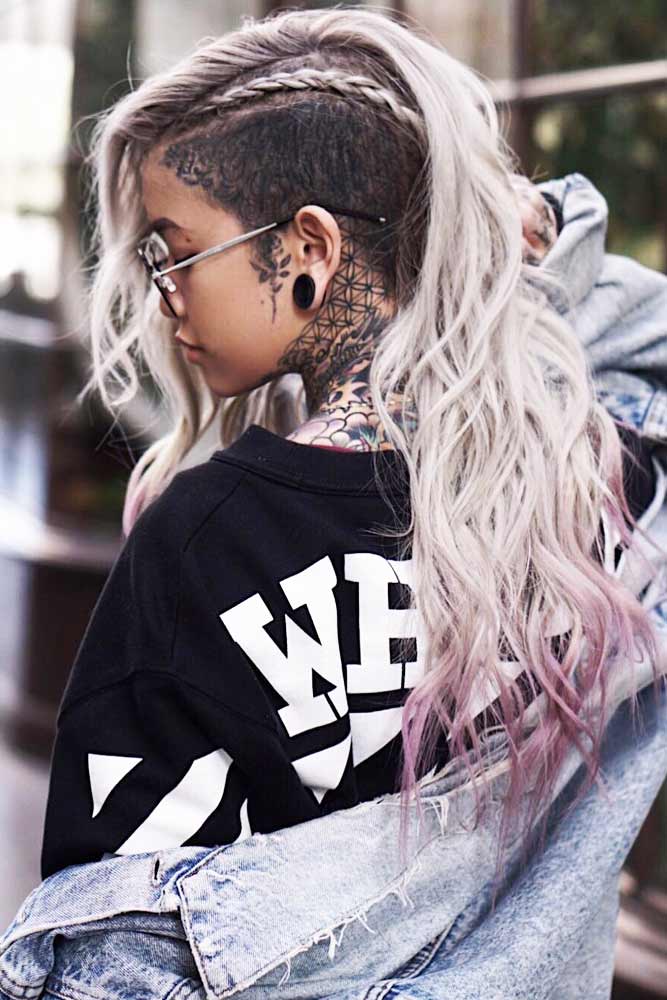 Credit photo: instagram.com/haritobarber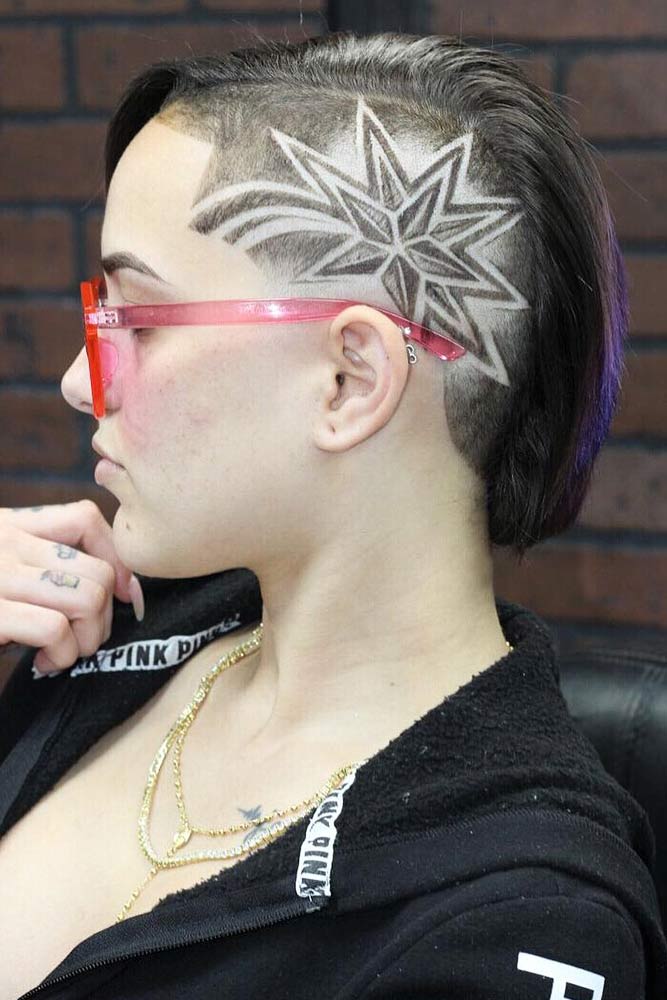 From the above options, and the fourth reason for the undercard is diversity and creativity. We will help you choose exactly what you are looking for. A collection of fresh ideas for the undercut waits for you further!
Such type of haircut as an undercard can be combined with a variety of hairstyles and with absolutely any length of hair. In order to demonstrate a trimmed neck on long hair, you can collect your hair in a ponytail, a bun, or you can make a braid, long enough for pixies and bobs to change the parting.
Undercut Designs Ideas
When rocking an undercut, your hair is no longer hair; it's a way to express your artistic-self. That's why you should discover the latest trend in the world of undercut for women - shaved designs. While there are a plethora of ideas for your creative side, nape, or all-over shave design, you can also create your own sketch. Here are the latest and most popular shaved designs that you will certainly find inspiring for your next appointment!
Long Hairstyles With Undercut Designs
Credit photo: instagram.com/playwithscissors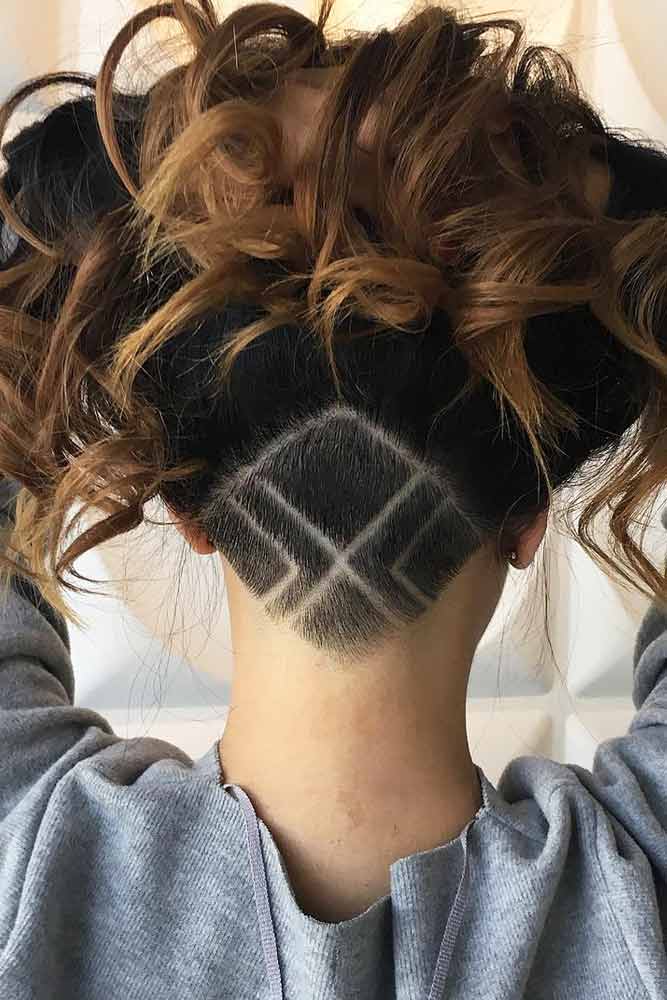 Credit photo: instagram.com/bescene
Credit photo: instagram.com/sidney.styles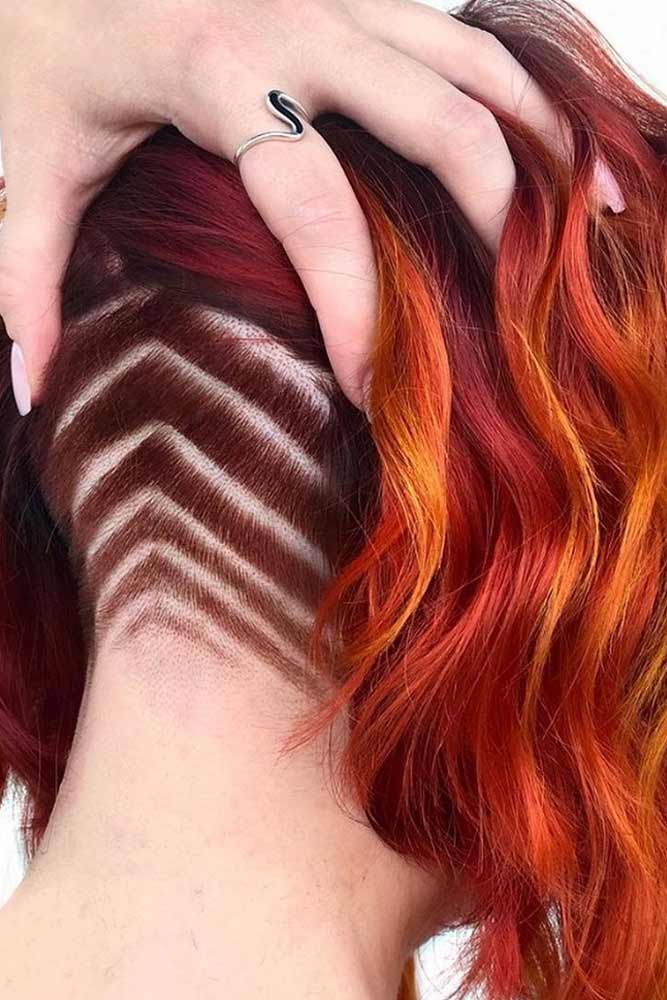 Credit photo: instagram.com/Rebeccataylorhair
There are a lot of different designs. Masters shave geometric shapes and flowers, as well as animals and abstractions. Basically, the main thing is to show imagination.
Another way to show individuality is to color your undercut bright, thus accentuating attention to it. In the warm season, use pink, green, yellow shades, in winter - purple, blue, and black.
Free your inner wild cat - animal prints are super popular today, after all! Also, you can accessorize your design. Some glittery powder will work just great! Or, you can color your design different shades. That's a fantastic way to make your hair look even more unique.
Undercut Fade
Credit photo: instagram.com/doug_theo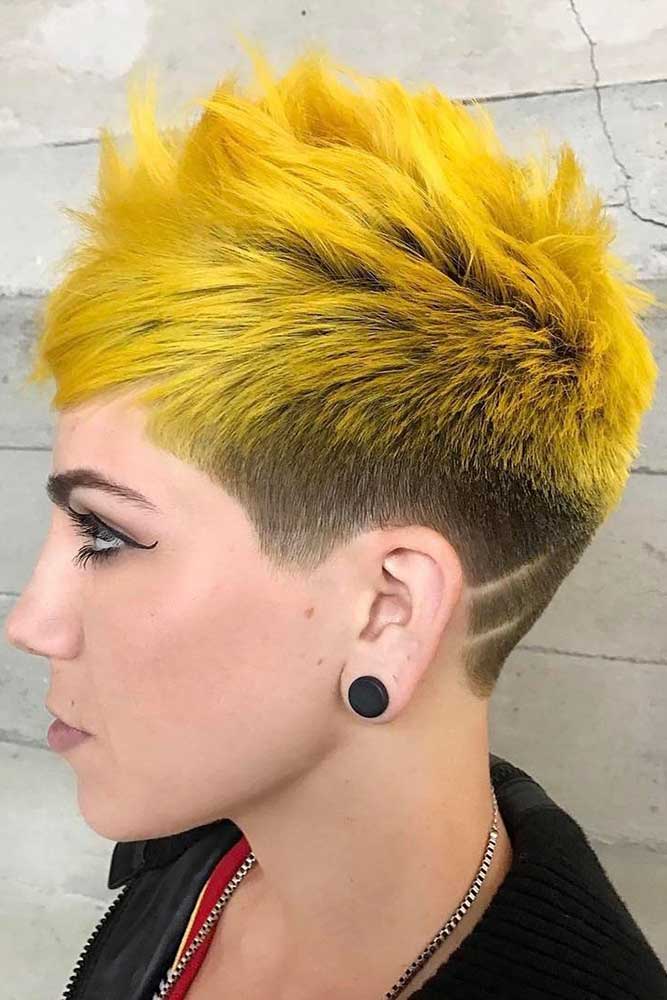 Credit photo: instagram.com/havalava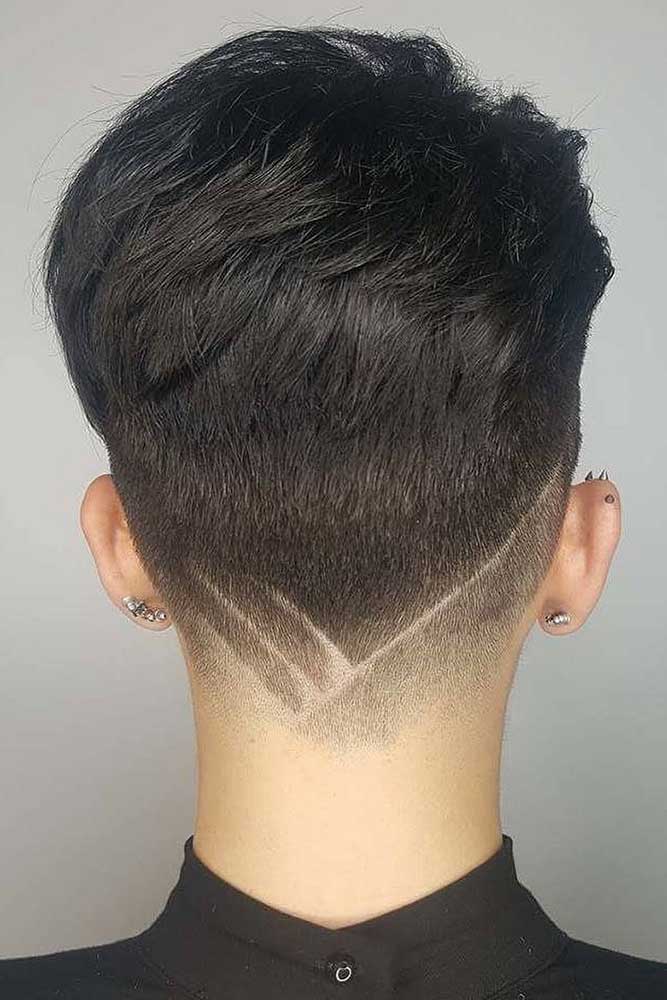 The undercard fade differs in that it implies a soft transition and graduation of lengths. Often, this technique is used in men's haircuts, but, lately, undercard fade rightfully takes a firm position in the list of popular women's haircuts, thus being one of the trendiest androgynous haircuts. There are three fade graduations: low, mid, and high. The softness and length are what make the difference between them. If you want a more balanced look, a mid fade is key. In case you're more into contrasts, high fade is for you. As for the low fade, it's a cool detail for a clean accent on the nape.
Lovely And Beautiful Hair Tattoos
Credit photo: instagram.com/Jasyred , Xostylistxo , Bescene
Credit photo: instagram.com/Xostylistxo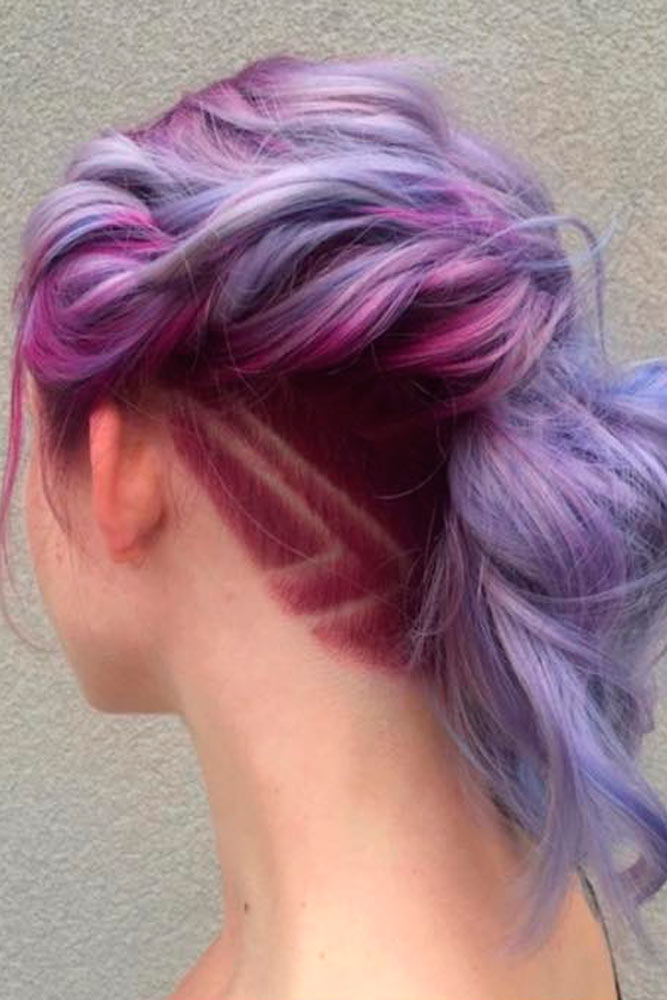 Credit photo: instagram.com/Bescene
Now let's discuss how you can get better prepared for this new fresh look. First of all, pick some photos that you find really beautiful and save them on the smartphone. These photos are for your hairstylist, in case you'd like to try something different.
Daring And Unbelievably Hair Undercuts
After seeing what you want, your hairstylist will be able to suggest a similar variant that will also suit the daily routine and hair texture. Do you have a free hour in the morning or you wish something easier to style? That, in fact, is what will determine your future look. Before going for a particular idea, think of it - are you ready to maintain it? When it comes to shaved designs, visual expectations usually meet high-maintenance reality.
Colored Undercut
Credit photo: instagram.com/Thehairstylish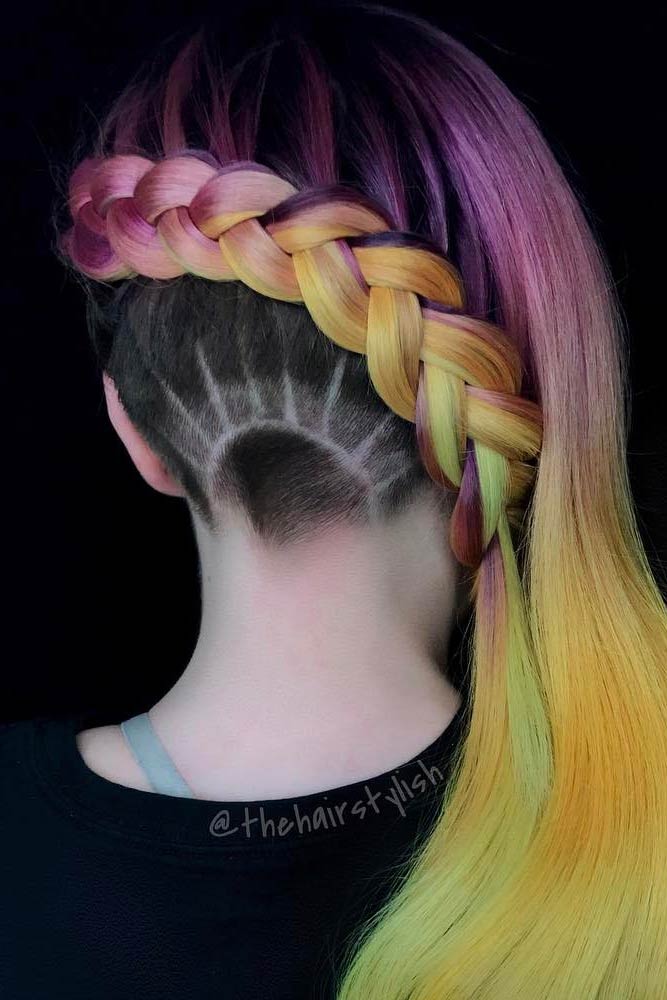 Also, do follow your hairstylist's advice. A professional stylist is always honest with his or her clients. Therefore, if a particular hairstyle is not right for you, just make peace with this thought.
Spike-Line Hair Tattoo
Credit photo: instagram.com/Havalava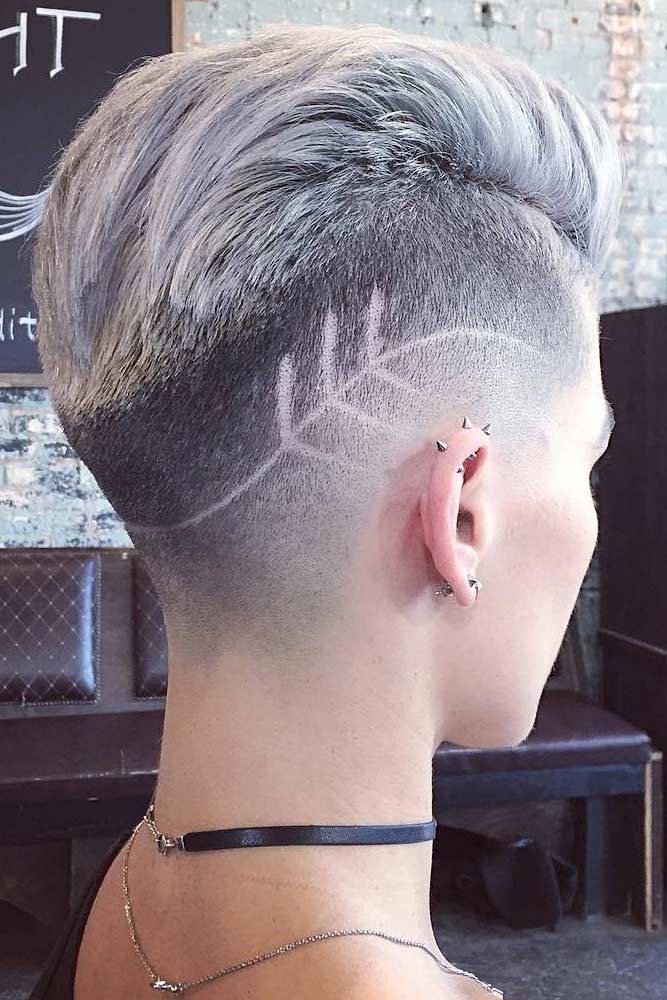 Credit photo: instagram.com/Hairgod_zito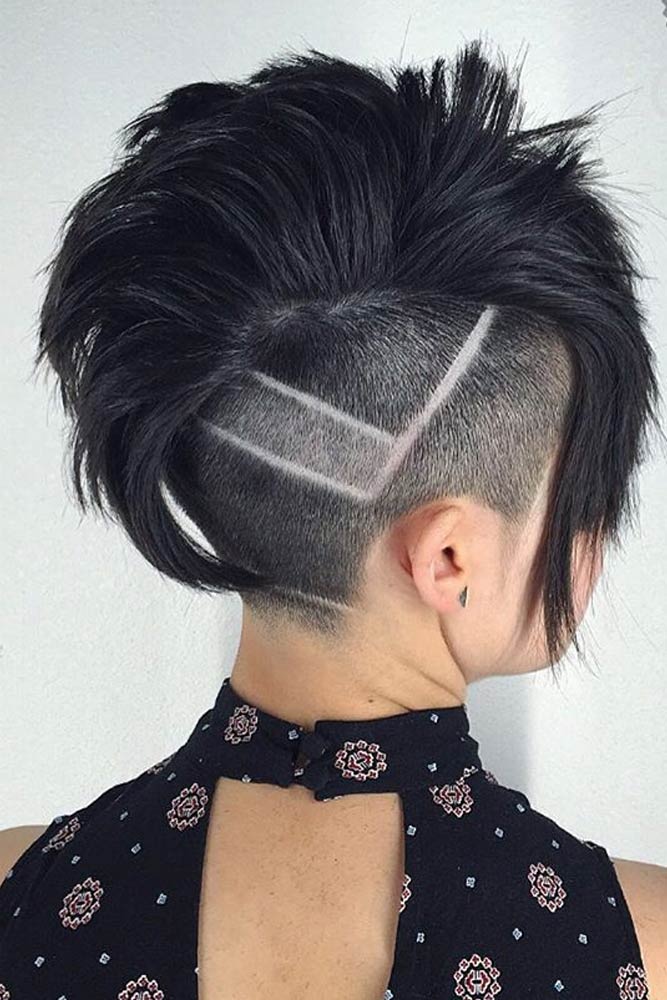 Don't think that you know better. So as not to be disappointed, trust your stylist. And when it is about shaving the head, it is advisable to opt for baby steps rather than go super extreme at once. Then you will truly rock this trendy hairstyle! Besides, you can always cut off more hair with time. On the contrary, if you go too short right away, you'll turn your life into commitment.
Back Shaved Lines Undercut
Credit photo: instagram.com/exotismos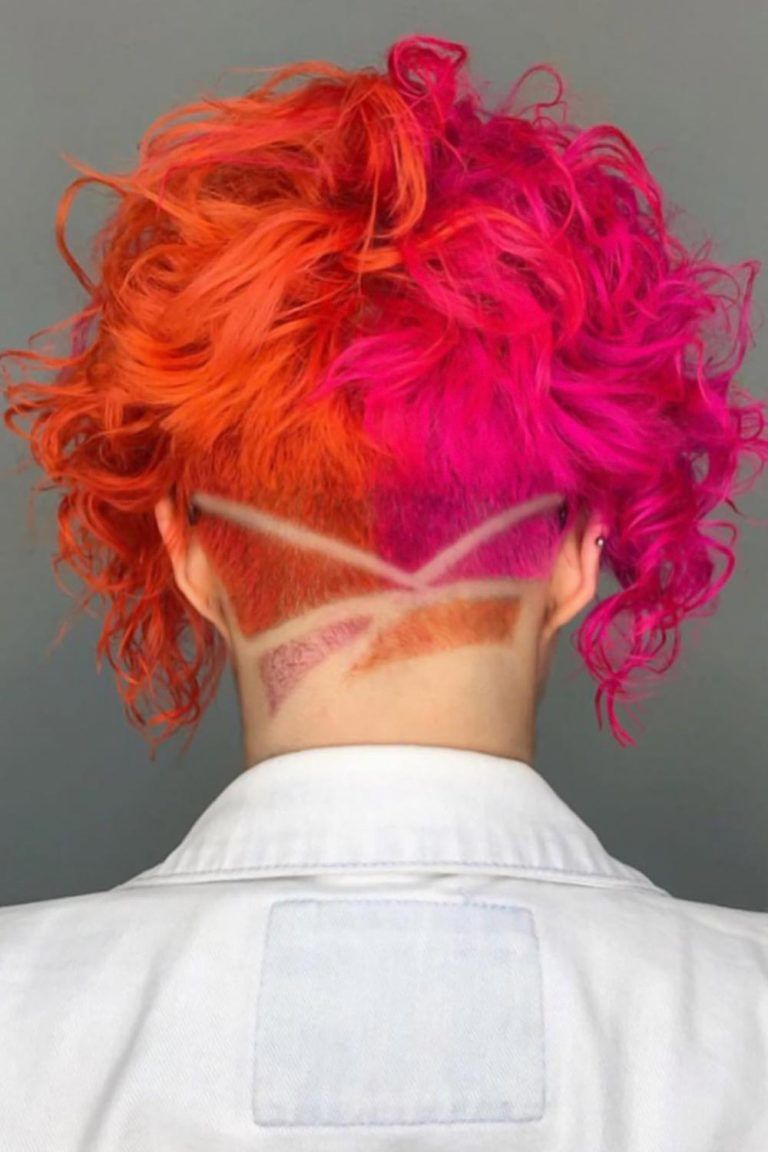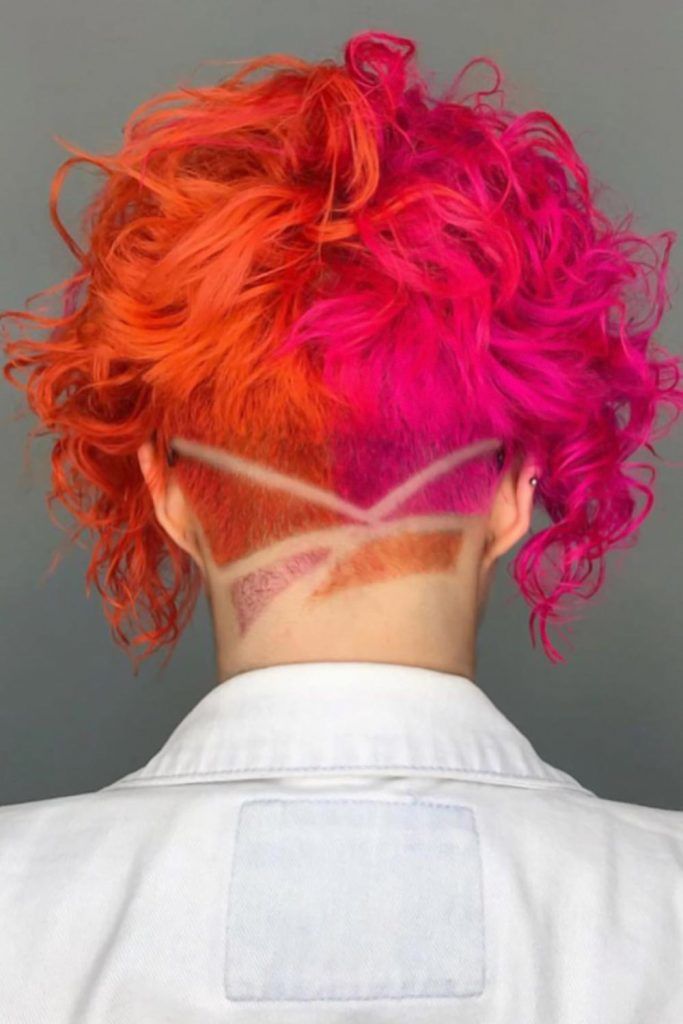 Credit photo: instagram.com/exotismos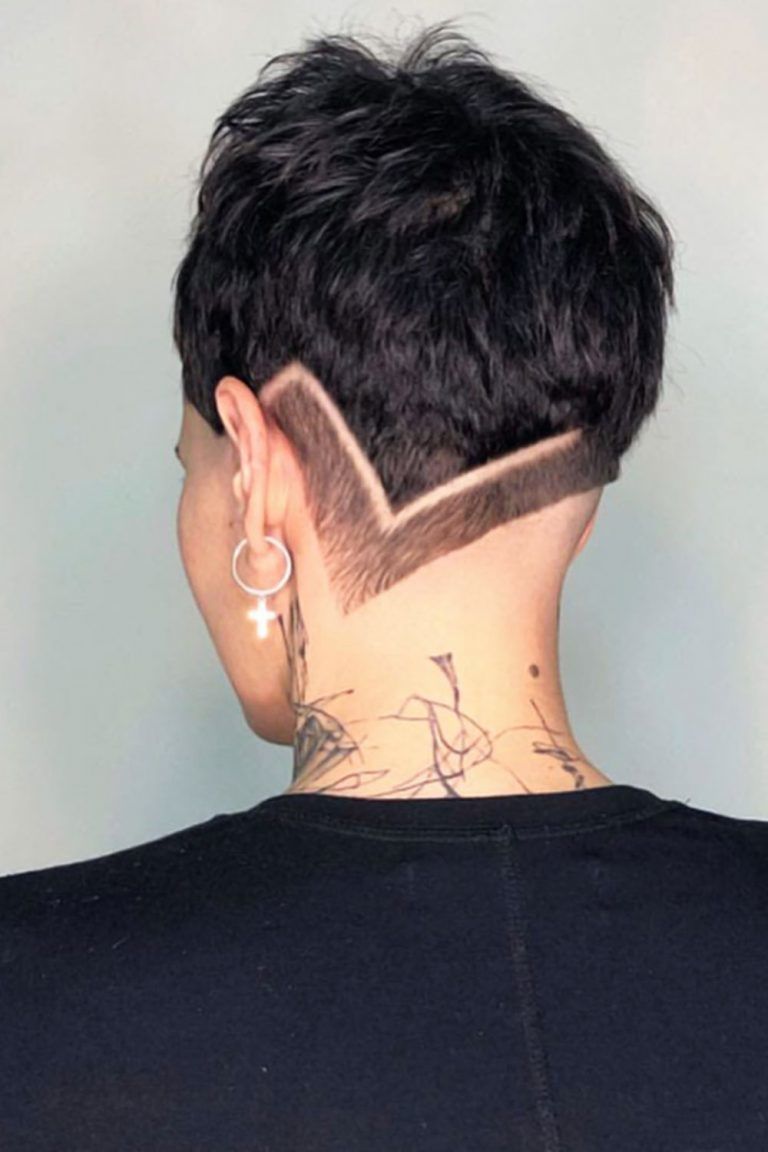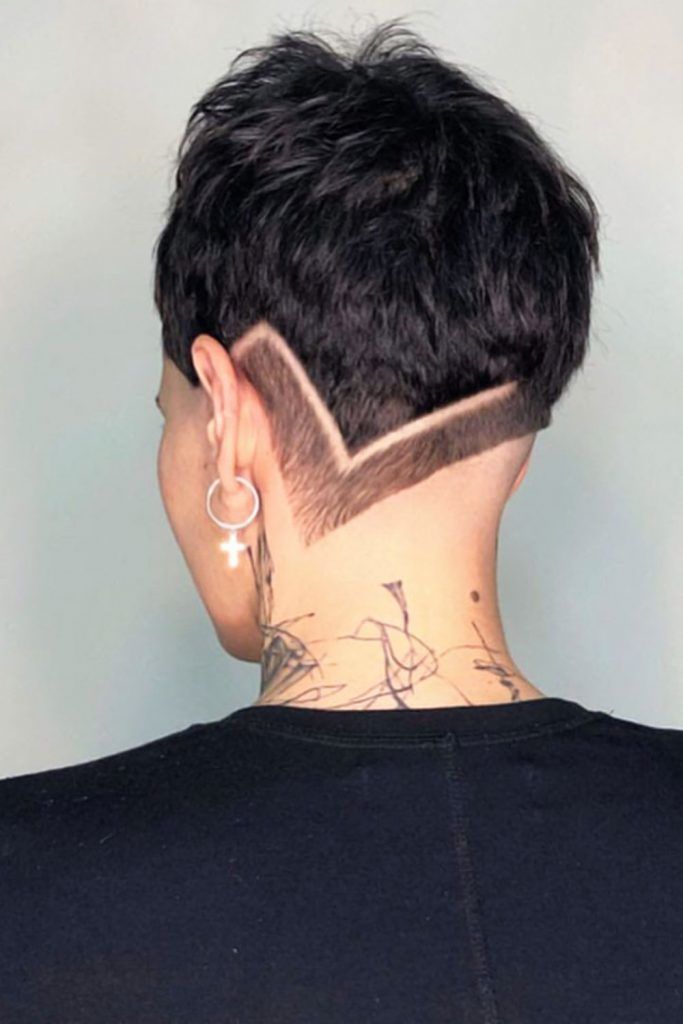 Credit photo: instagram.com/acasasilva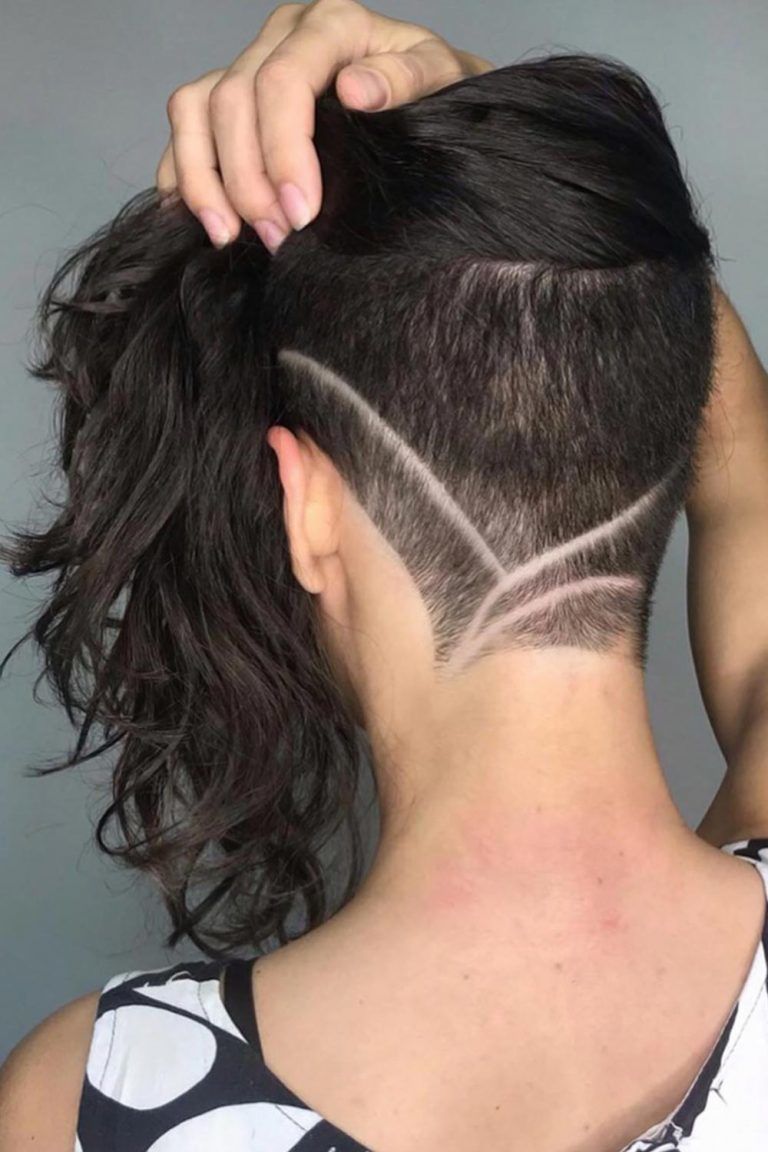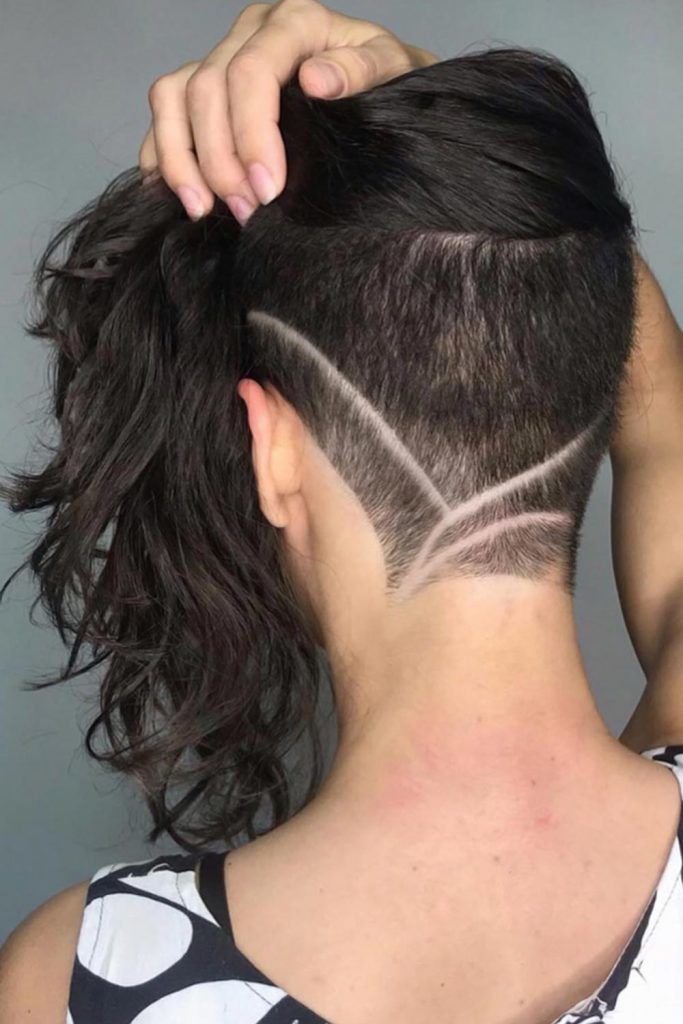 Credit photo: instagram.com/cut_and_color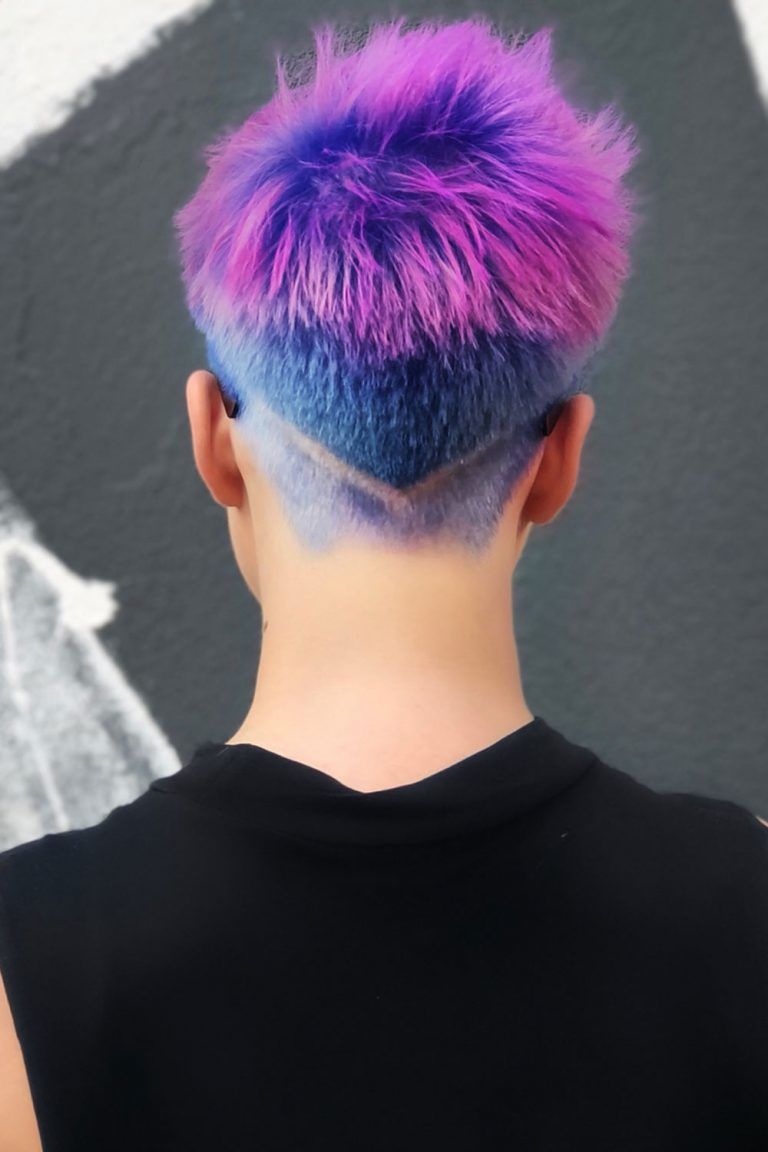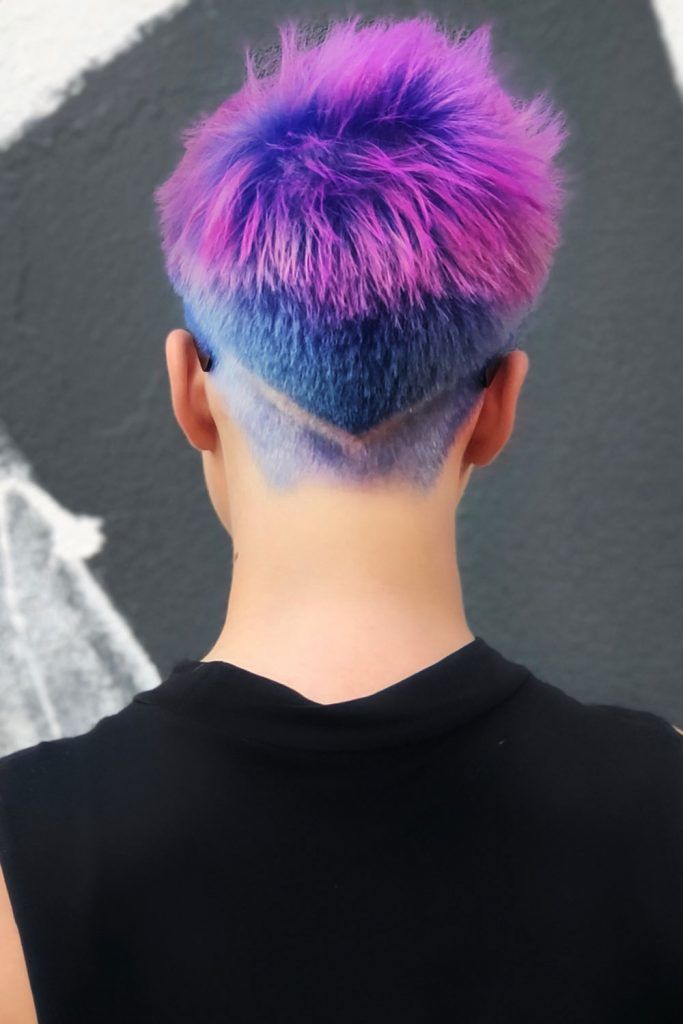 Undercut With Side Shaved Lines
Credit photo: instagram.com/exotismos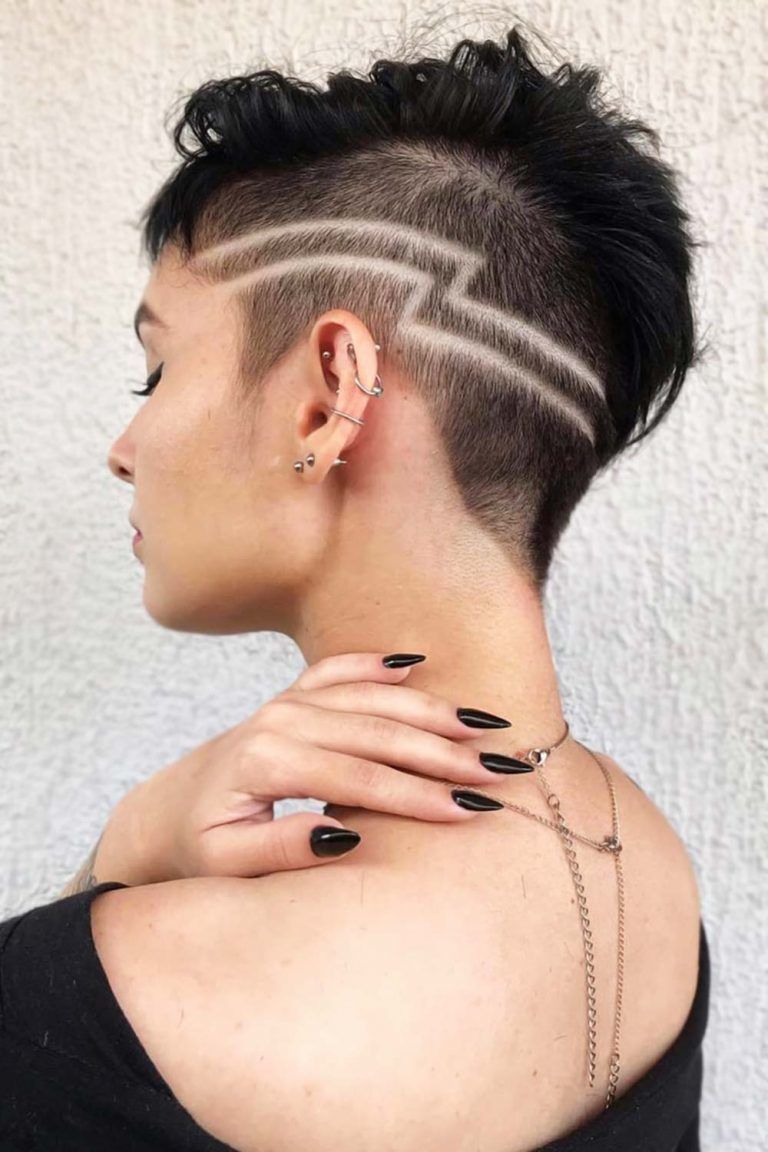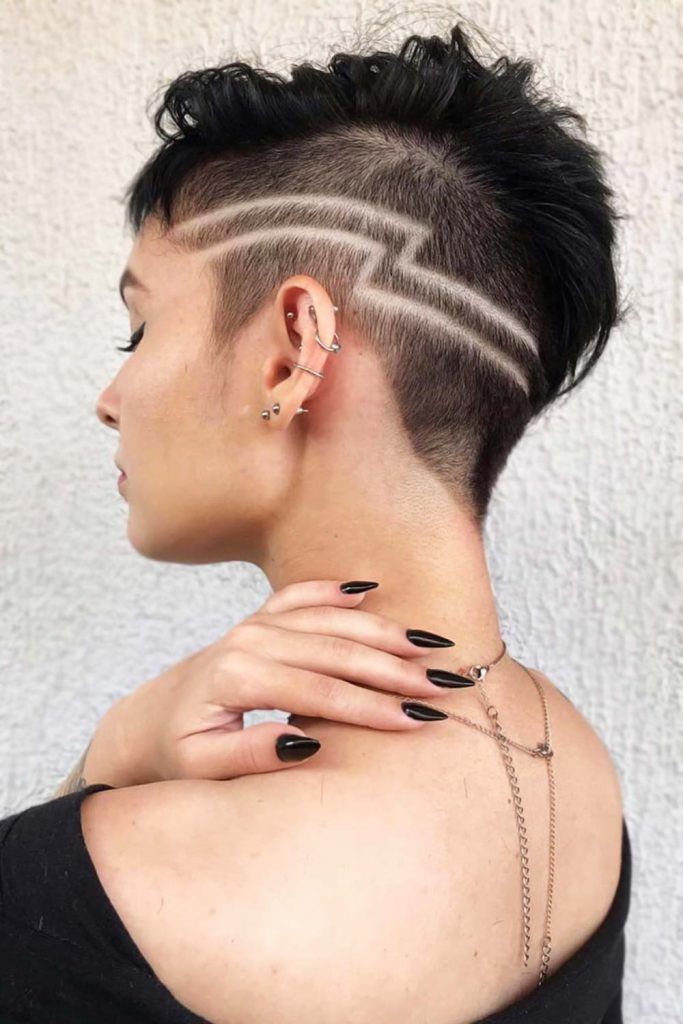 Credit photo: instagram.com/acasasilva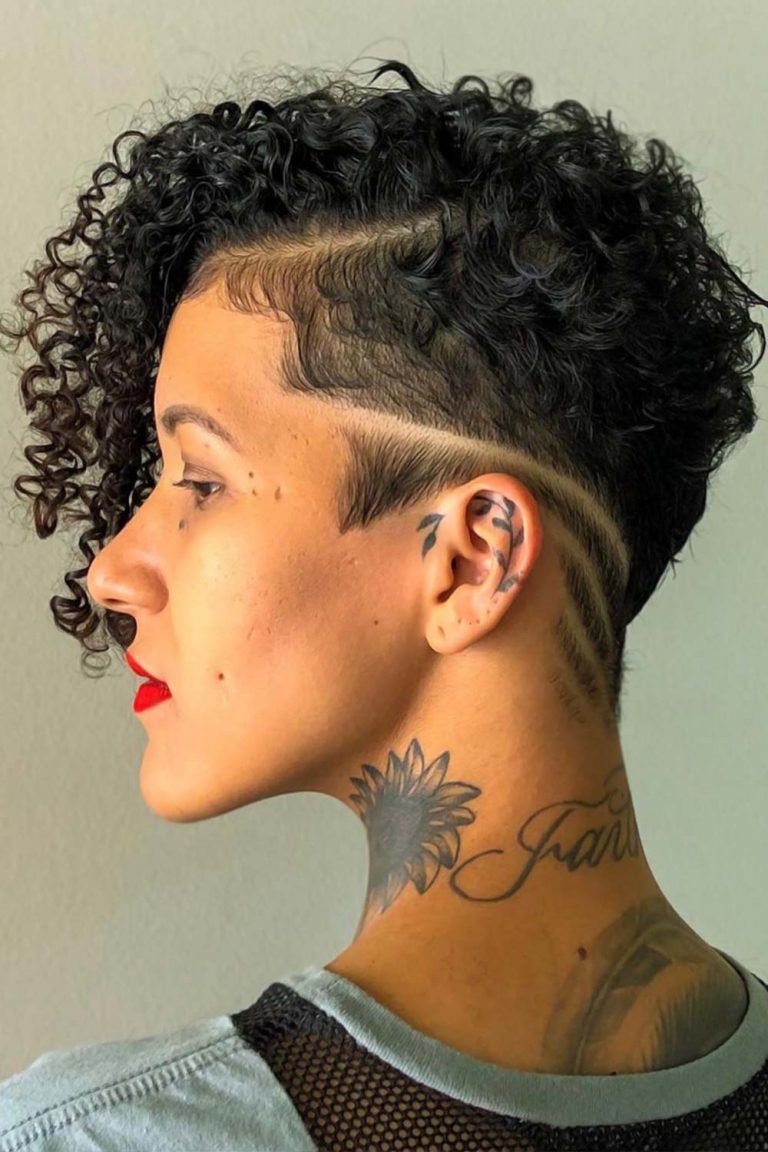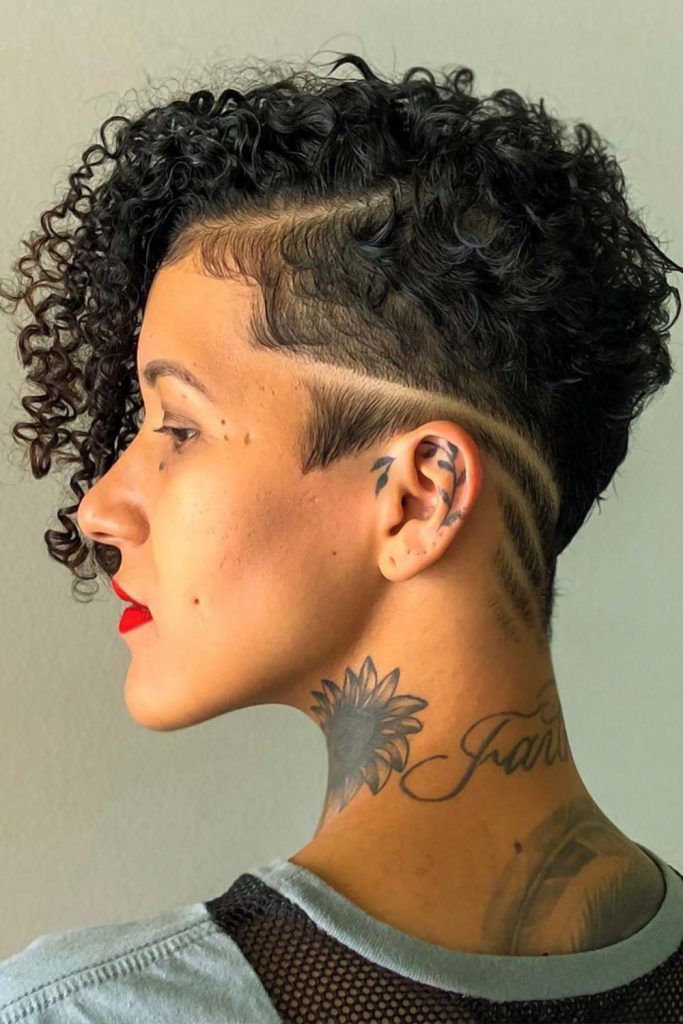 Credit photo: instagram.com/exotismos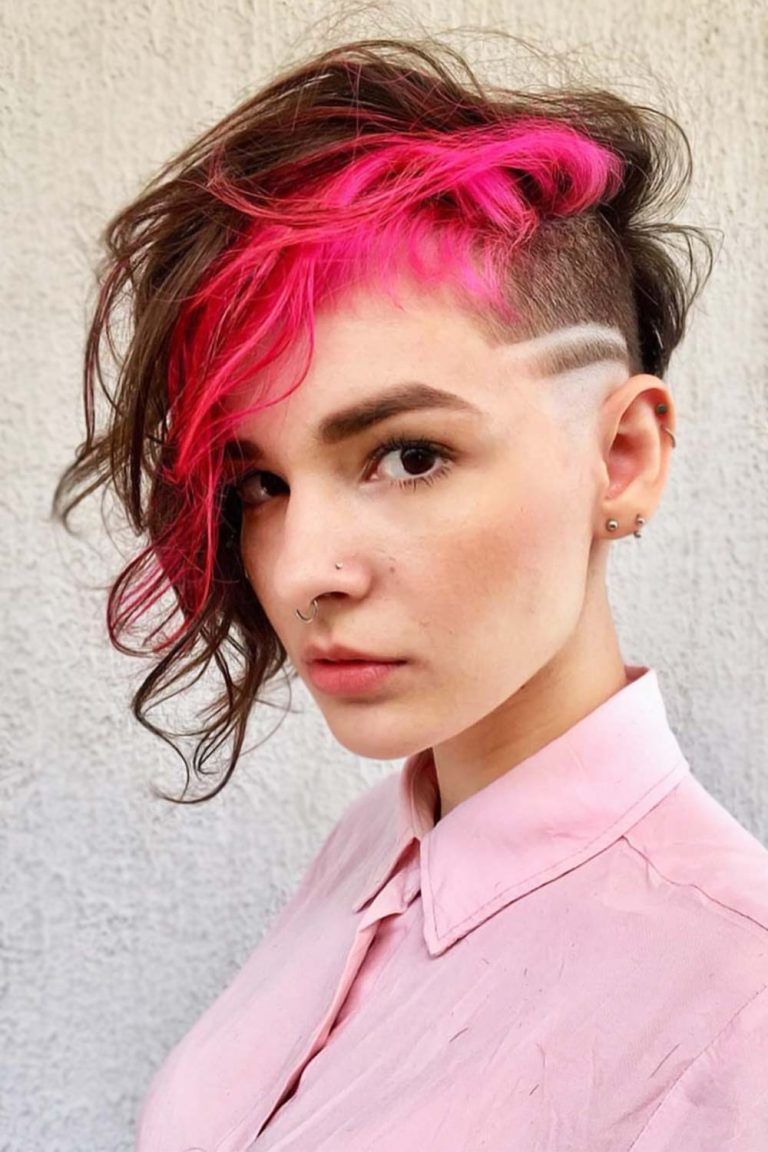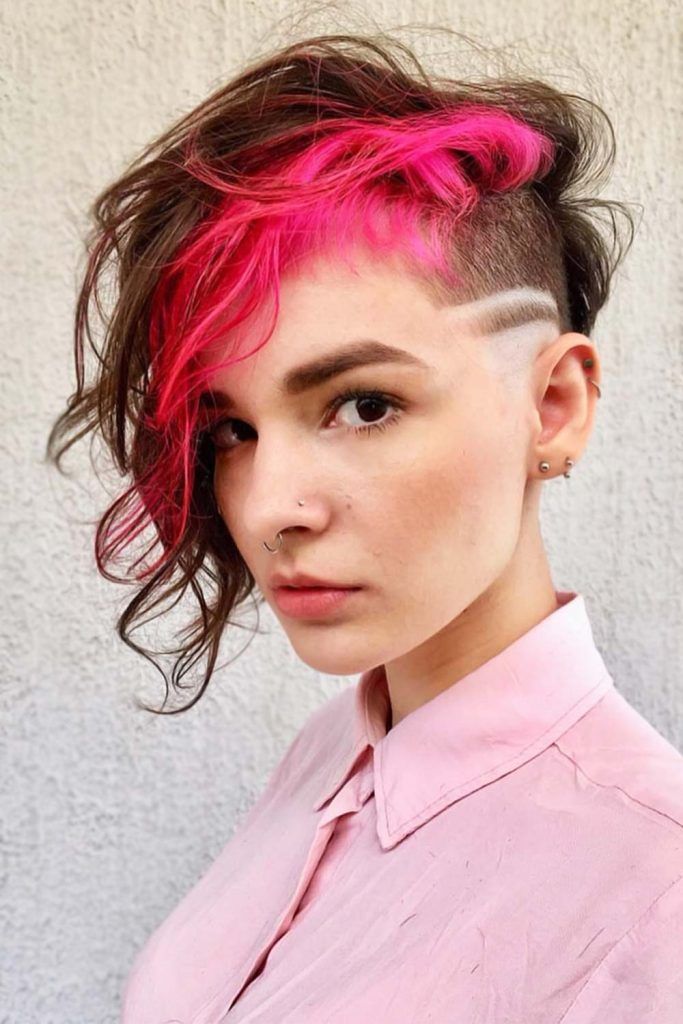 Credit photo: instagram.com/exotismos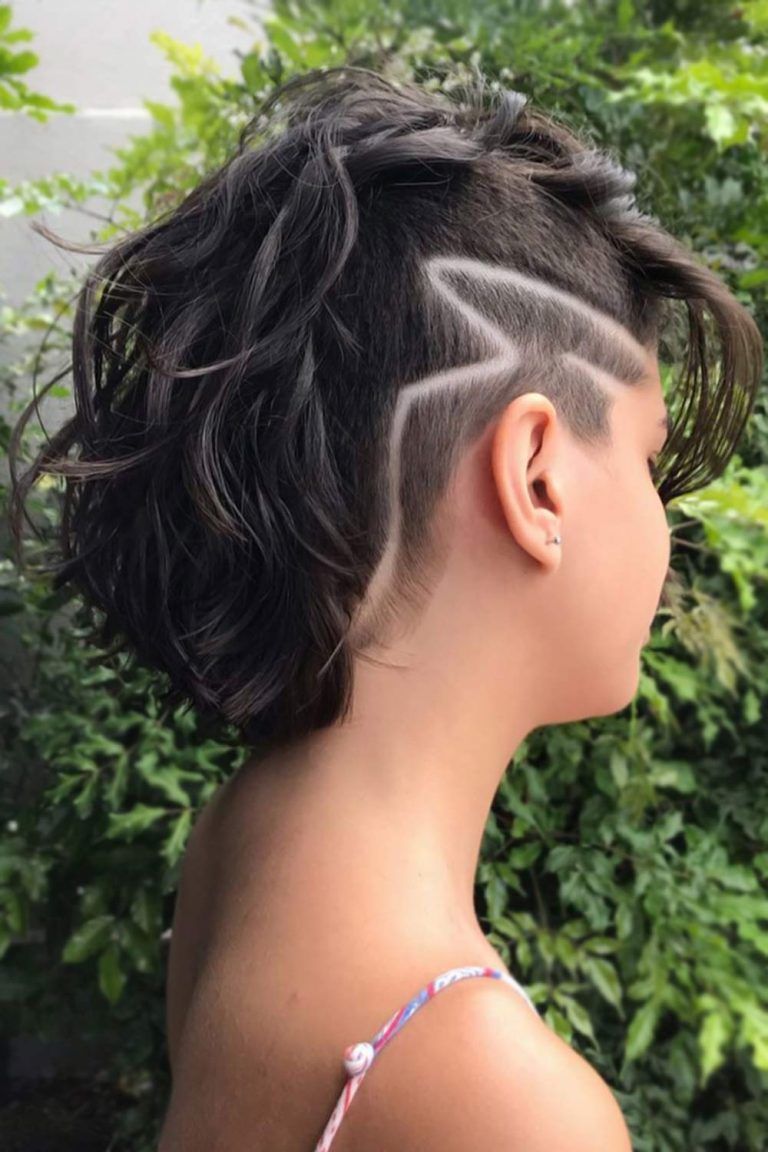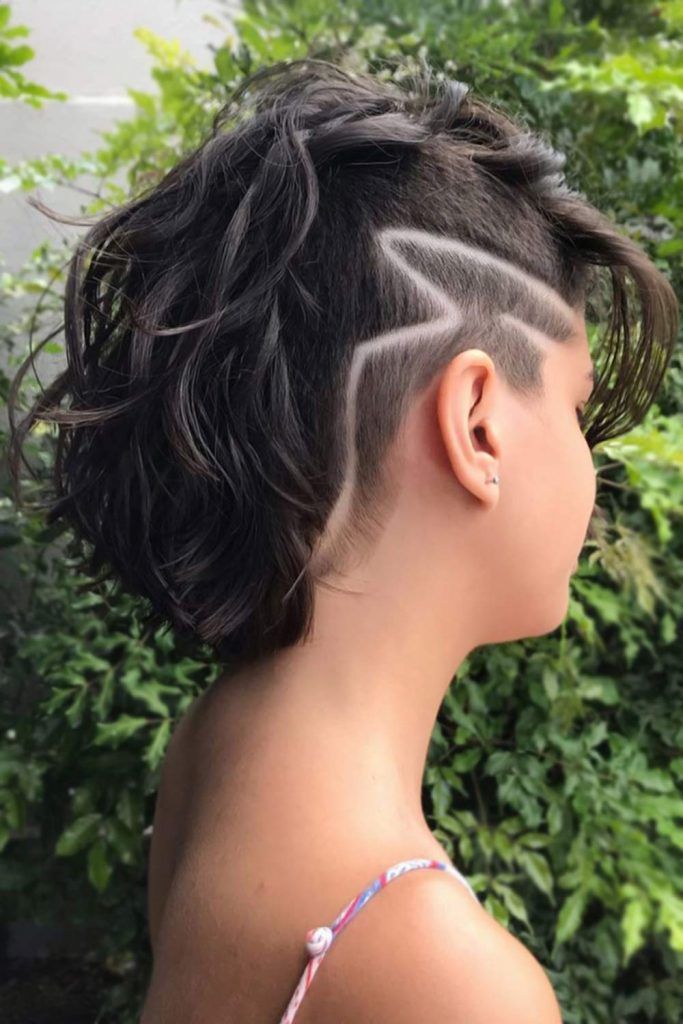 Simple but refined and striking lines - that's what makes heads turn today. Whether it's a plain stripe on the side or a customized line, it will add a lot of character to your undercut. The best thing is, you can try lots of different ideas because the hair on sides grows pretty quickly.
Now that you've taken a journey around the latest women's hair trends, you know that undercut is no longer associated with men only! Not only does this haircut adapt to any hair type but it also has the power to reveal your bright self. Although it may seem to be too outrageous for the workplace, it actually has many variations to fit all lifestyles. Of course, it takes some guts. But once you try it, you won't regret it!
REFERENCES:
Get inspired to try an exciting and stylish new haircut with these best undercut hairstyle ideas for fashionable women. Source