Really Gorgeous Haircuts For Oval Faces
While haircuts for oval faces are extremely versatile, you still have to be slightly cautious. Oval faces are the ideal as they can easily sport just about any hairstyle. Those with square, round or other shaped faces often have a harder time trying to find a style that suits their facial features and bone structure. The wrong hairstyles for face shapes could make your face seem wider and hide your fabulous features. Therefore, you need to find the hairstyles for oval faces that best fits your facial structure and matches your personality… from sleek and sexy to classy and elegant, we can help you find the look that works for you!
ADVERTISEMENT ‧ CONTINUE READING BELOW
Whether you are looking for long or short haircuts for oval faces, there is sure to be something that suits your style. You can always experiment with different colors and tones to personalize your look.
Short Pixie Haircut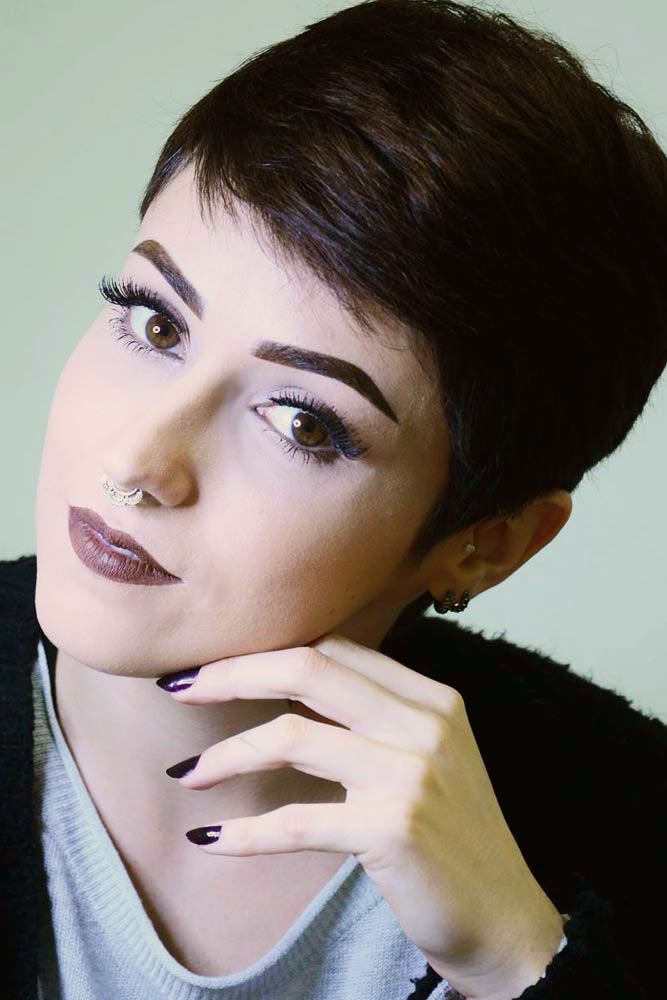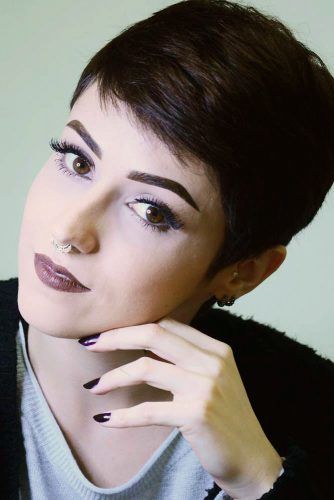 Who says that you need to rock a Rapunzel-length chevelure to show off the beauty of your hair type? This short pixie is here to dispel this myth: its precise, well-groomed body accentuates the thickness of her hair, giving it decent shape. And, most importantly, it builds a balanced silhouette that goes perfectly with her soft oval face.
Source: jessica.schwanck via Instagram
ADVERTISEMENT ‧ CONTINUE READING BELOW
Sassy Pixie With Long Bang
This short cut adds a surprising amount of lift and volume and is sassy and playful. While still damp, work a root lift and thermal protectant to your hair and then blow dry using a round brush to create additional volume. While drying, pull your hair to one side and then backcomb your hair all the way through for a dramatic lift. Use a flat iron or large-barreled curling iron to create spikes and bevels. Apply a texturizing product to make it look piecey.
Source: rebeccataylorhair via Instagram
ADVERTISEMENT ‧ CONTINUE READING BELOW
Asymmetrical Pixie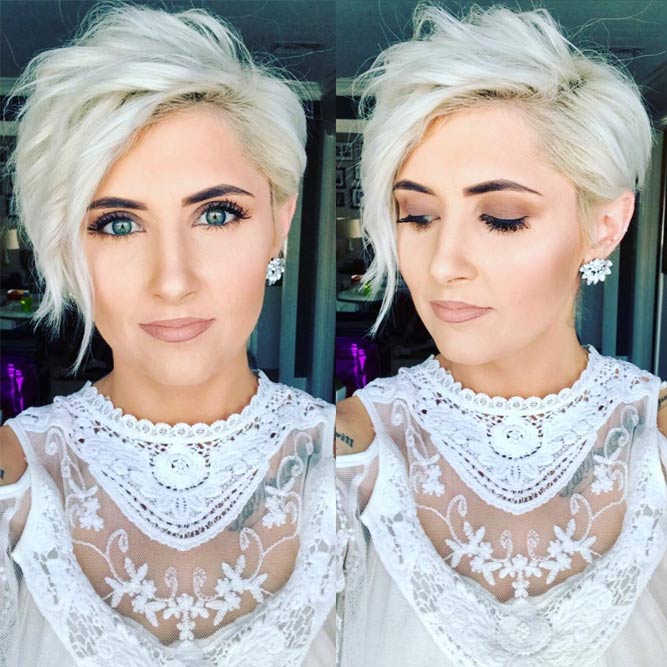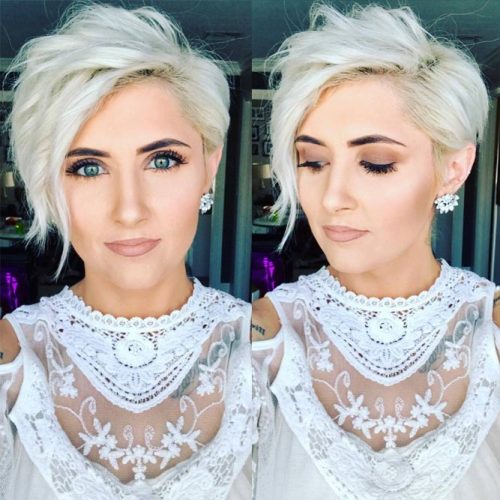 This bold and edgy cut is ultra-modern and will be sure to turn heads for those who want a daring, new look. It works great for some colorful tones and makes your hair pop. To achieve this chic, contemporary style, apply a thermal protectant to slightly dampened hair before rough drying. Then use a flat iron to create additional texture. Finish it off with pomade for a piecey look.
Source: Rayahope via Instagram
ADVERTISEMENT ‧ CONTINUE READING BELOW
Long Layered Pixie Haircut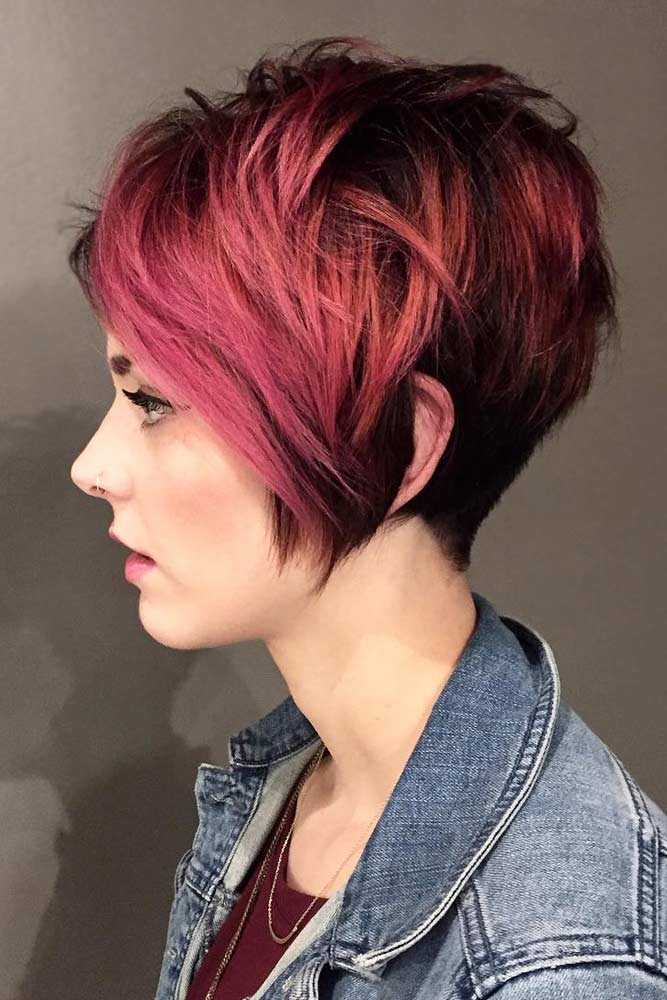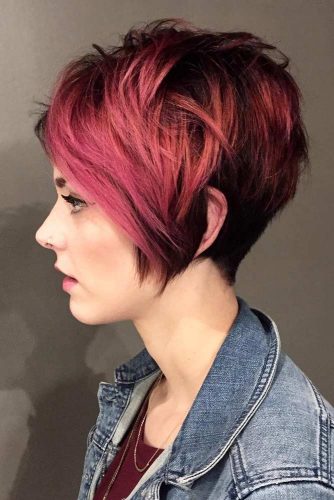 This haircut looks super-daring and is ideal for your oval face shape. You can wear this hairstyle for leisure as well as for work. Colorwise, see how flattering is blonde for this hairstyle. This hairstyle will fit ladies whose hair is thin or medium. Now let us discuss how you can style it. When your hair is still wet, apply some texturizing product. With the help of your fingers, blow dry the hair. Next, use a straightener to smooth long sections. And finishing spray will be great for setting this style.
Source: Bymaggiekime via Instagram
ADVERTISEMENT ‧ CONTINUE READING BELOW
Short, Soft Waves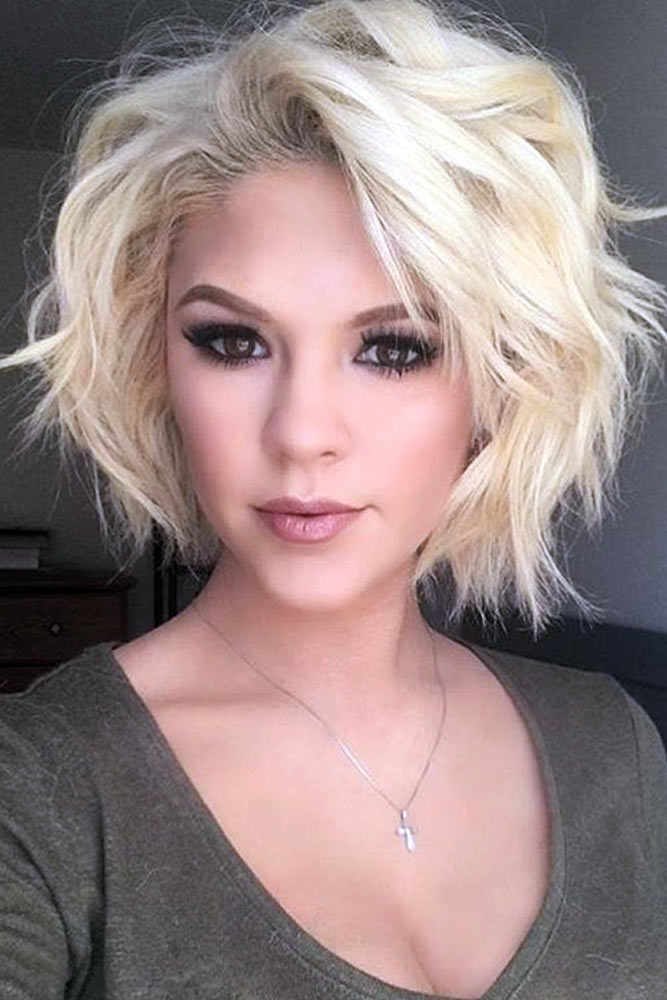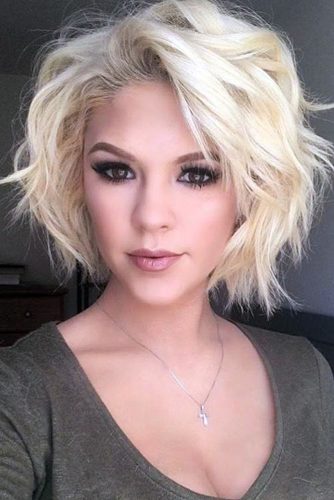 Being also one of the best haircuts for heart shaped faces, this short, wavy bob is fun and flirty and can accentuate your best facial features with its soft, sexy waves. To achieve this sultry style, apply your favorite styling product to wet hair and then blow dry with a large round brush. Then, after adding a thermal protectant to your hair, wrap sections of your hair away from your face, vertically, around a medium barreled curling iron. Gently run your fingers through the finished curls, shake out and apply a finishing spray.
Source: Shorthair_love via Instagram
Chic Chin-Length Bob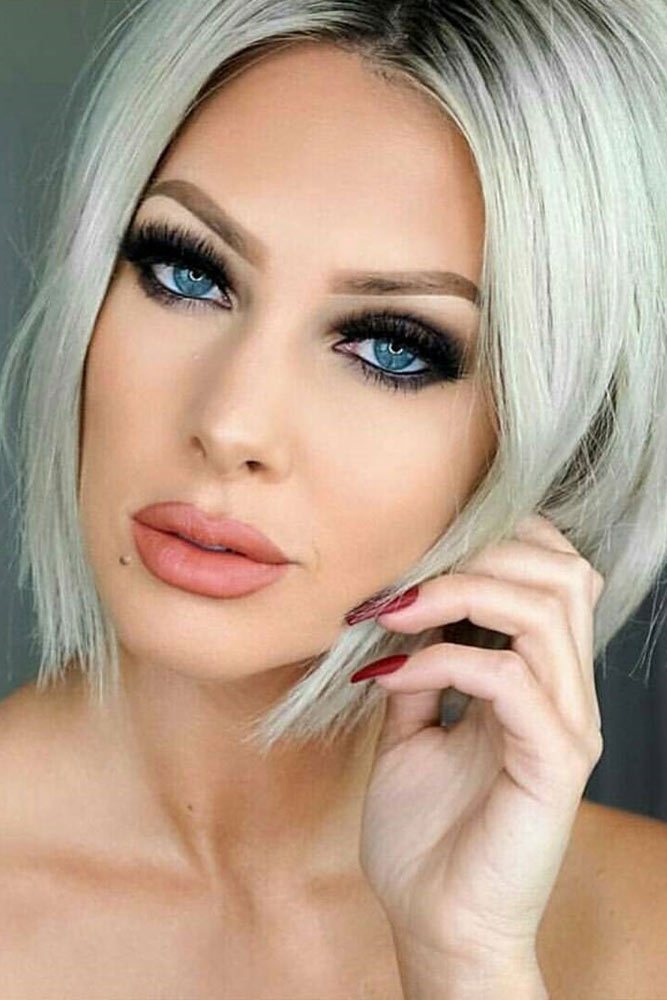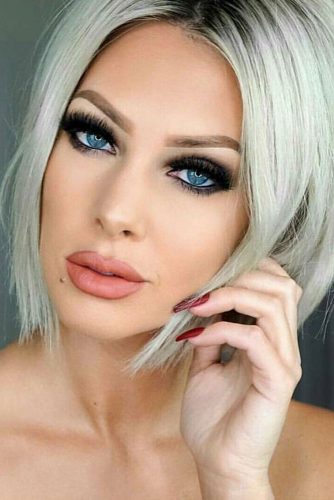 It is one of the best haircuts for oval faces. This sleek, sexy bob will nicely frame your face for those who want a trendy style without a lot of length. To style, apply a thermal protectant to lightly towel-dried hair and then blow dry using a round brush to style your hair to the side of your choice (don't fight against the way it wants to go naturally). Then backcomb at the crown. You can use a flat iron to straighten it or slightly curl the ends under if so desired. This cut looks great with highlights or a two-toned balayage style.
Source: Tarynmakeup via Instagram
Wavy Medium Length Haircut With Side Part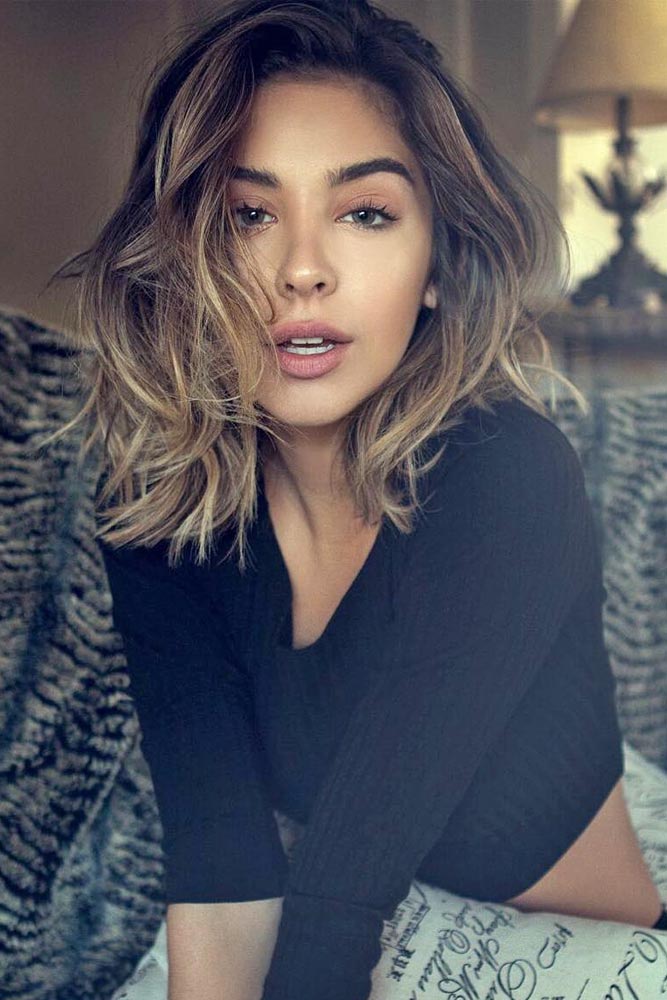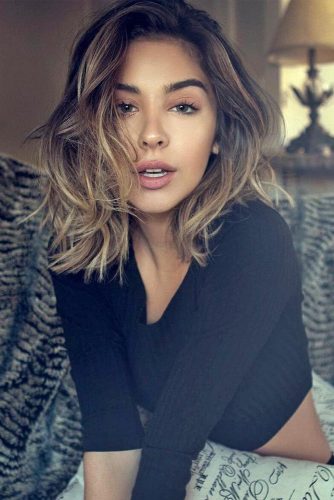 Due to the texturized waves and some carefree vibe, this look is oh-so- sexy. To get this hairstyle, blow dry your hair with the help of a large-size round brush. Next, you will need a curling iron to wrap big hair sections vertically and then away from your face. Let the hair cool down a bit and set. Finally, apply hair spray. To finish this look, wait until your hair cools down completely and brush it with a paddle brush. This hairstyle will be great for ladies with medium or thin hair.
Source: Nadia_mejia via Instagram
ADVERTISEMENT ‧ CONTINUE READING BELOW
Textured Lob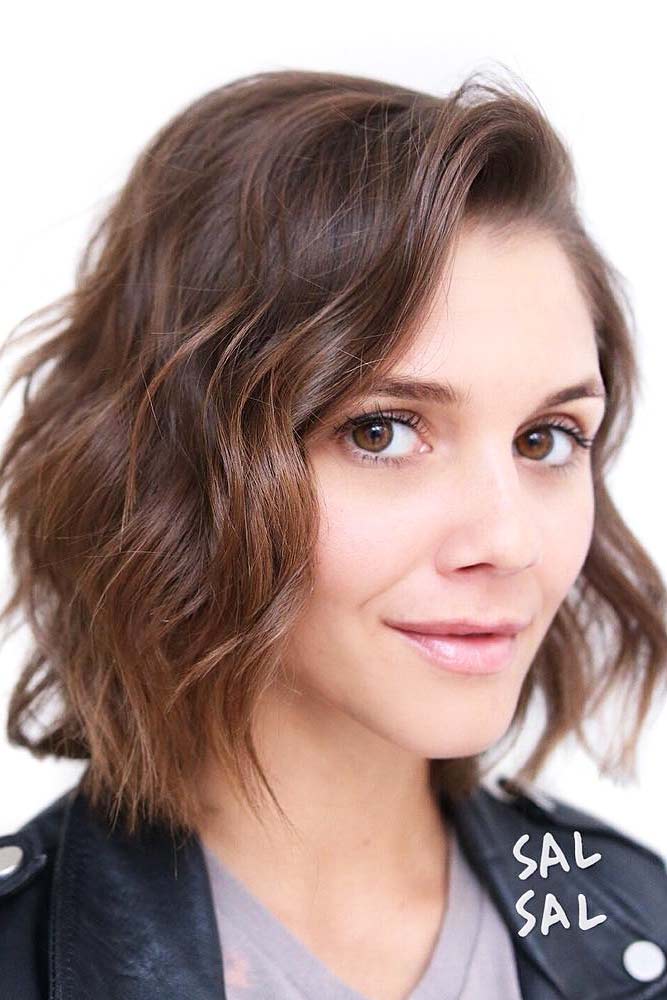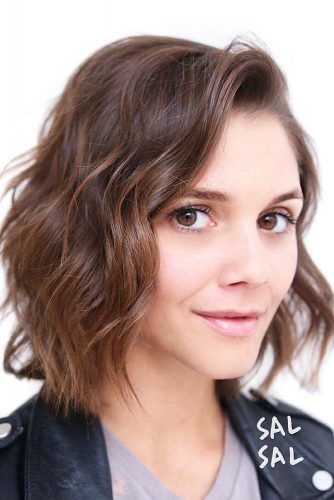 The most distinctive feature of the oval face is the thin jaw part. So, if you would like to fill the spaces, go for a textured bob haircut. It will additionally add volume and movement to your tresses.
Source: salsalhair via Instagram
Layered Lob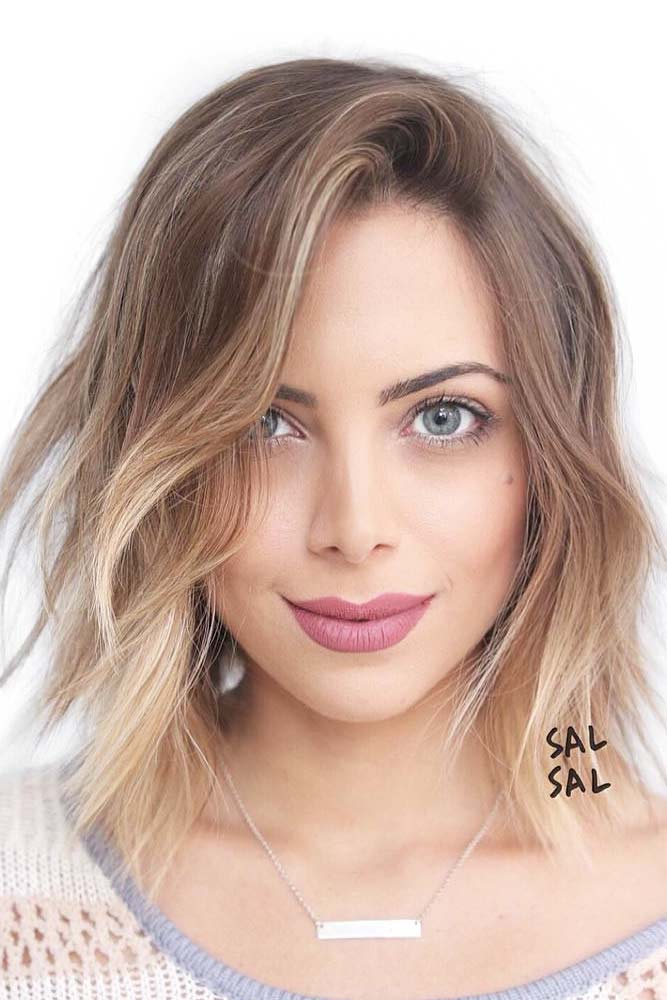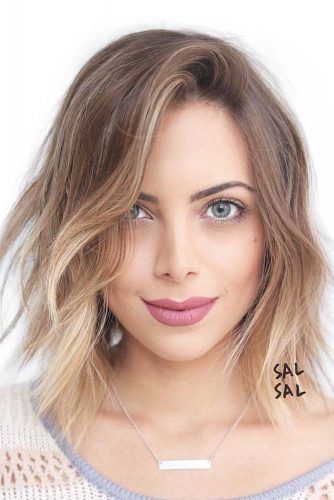 Though oval faces are known to have the most balanced facial features, when they meet a thin chevelure, they tend to appear too slim and long. So if you have fine hair that falls flat from time to time, layers are a must! They will provide your hair with pleasant volume and dimension which will help you to even out your silhouette.
Source: salsalhair via Instagram
Gorgeous Straight Style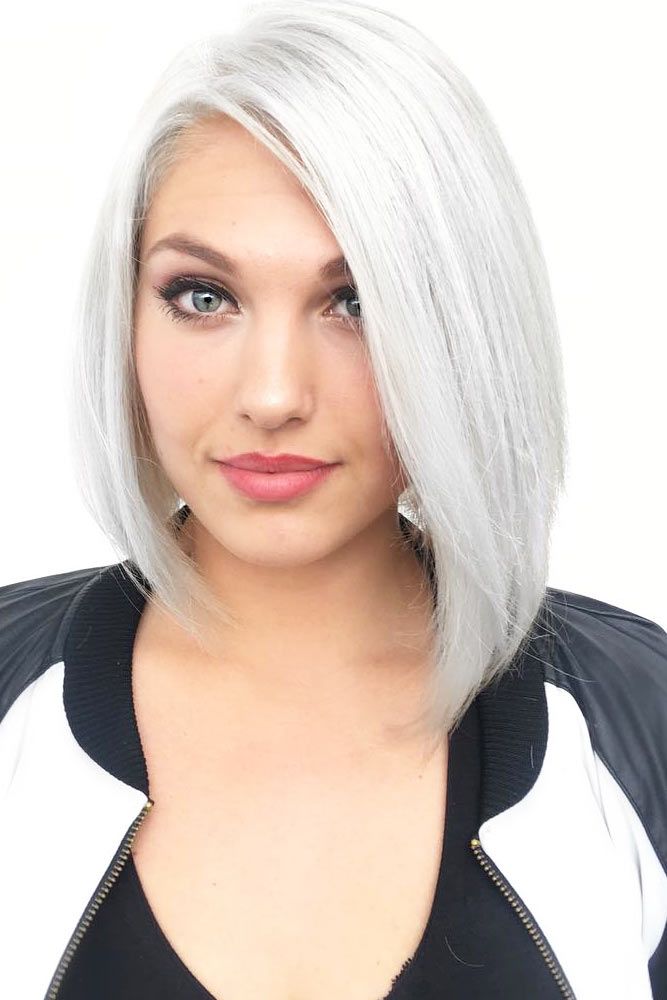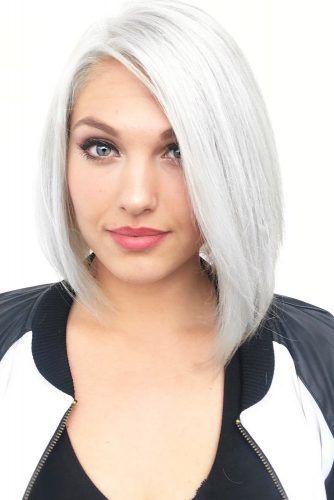 In case you want to draw the attention to the middle part of your face, we suggest that you go for the angular bob. Straightening your hair will have a gorgeous additional impact.
Source: vincenzostylist via Instagram
ADVERTISEMENT ‧ CONTINUE READING BELOW
Asymmetrical Funky Cut
This unbalanced cut is funky and it is one of those haircuts for oval faces that can help balance your facial features. With streaks or highlights, you can take this look up a notch. To style, start with your favorite styling product after washing and conditioning as usual, then comb or brush your hair side to side against the natural curve of your head. Trail the brush with your hair dryer as you style. Add your favorite product to add texture and then a light finishing spray for hold.
Source: Prettylittleombre via Instagram
Medium Hair With Center Parted Bangs
Haircuts for oval faces are aimed at shortening the length of your face. And in this case bangs are the best option. In order to bring the attention to your eyes, curl the bangs just a bit at the tips.
Source: ryabchik.moscow via Instagram
Luscious Locks With Wispy Bangs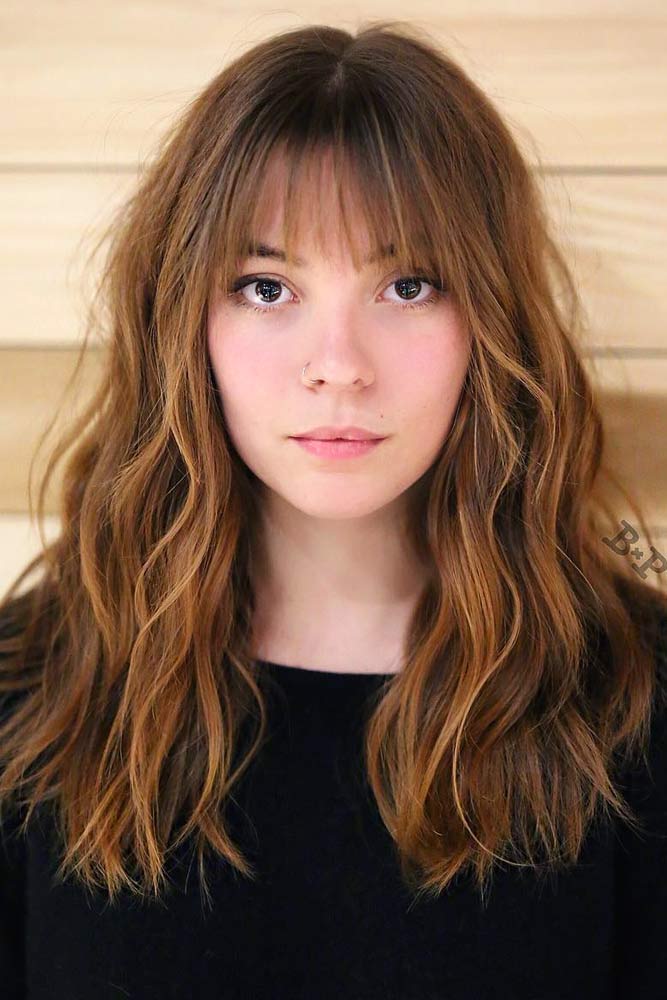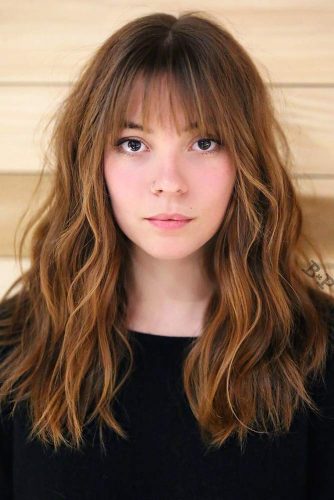 These gorgeous curls are sexy and sophisticated and the longer, wispy bangs will add a look of mystery and seduction. To dampened hair, work in a gel and thermal protectant. Rough dry your hair and use a round comb to brush the bangs to the front. Next, curl your hair in one-inch sections with a curling iron of your choice. You can opt for a smaller barrel for tight curls or a larger barrel for looser waves. Finger comb your curls to separate and shake them loose for a mane full of luscious waves.
Source: Buddywporter via Instagram
ADVERTISEMENT ‧ CONTINUE READING BELOW
Long Shaggy Hair
The shag is always gorgeous, especially on long hair. This kind of hairstyle works great for any face shape.
Source: kristin_ess via Instagram
Long Hair With Baby Bangs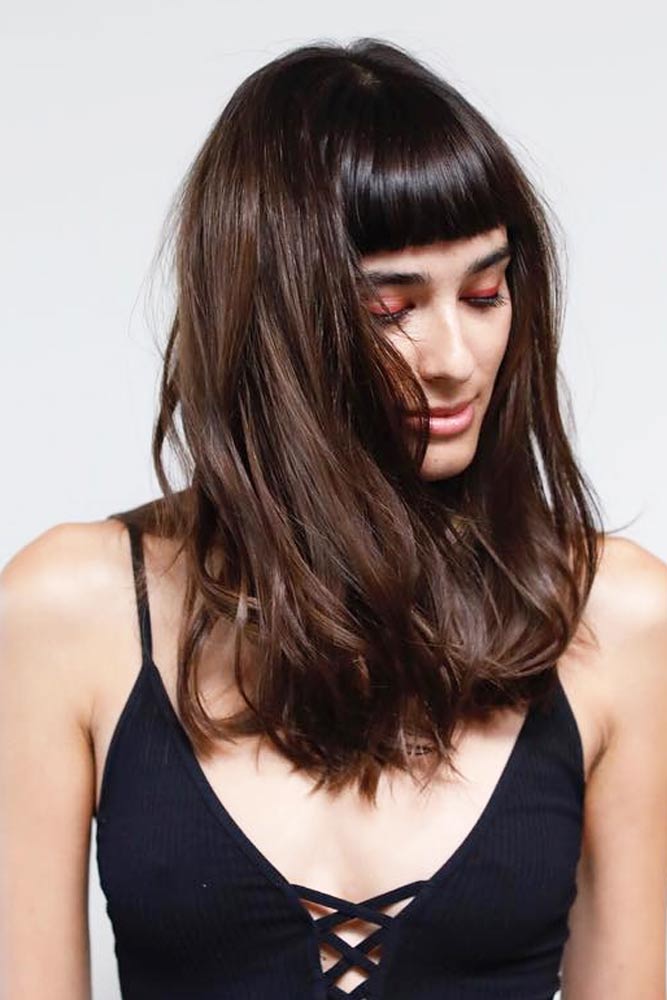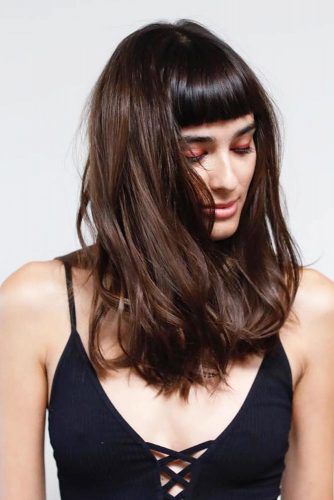 It's no secret that bangs have come into our world to help us fight our flaws. And while full and blunt bangs are quite a heavy weapon, baby bangs can be a soft framing touch to your forehead. Plus, a little play of short-to-long contrasts is always fun and unique!
Source: randcohair via Instagram
Long Hollywood Waves
If you want to shine like a Hollywood star, create a wavy hairstyle like this one. These elegant waves are among the most amazing haircuts for oval faces. Once you have it perfected, you can go from casual to glam in just minutes for a sexy, retro style! First, you will need to apply a quality styling product to your wet hair. After blow drying with a round brush, work in a thermal protectant and using a medium barreled curling wand, vertically wrap small sections in the same direction. Use a dressing comb to brush through the curls and make them blend together, and use a flexible spray to maintain a flow that is soft to the touch and stunningly sexy.
Source: antoniohair via Instagram
ADVERTISEMENT ‧ CONTINUE READING BELOW
Braided High Bun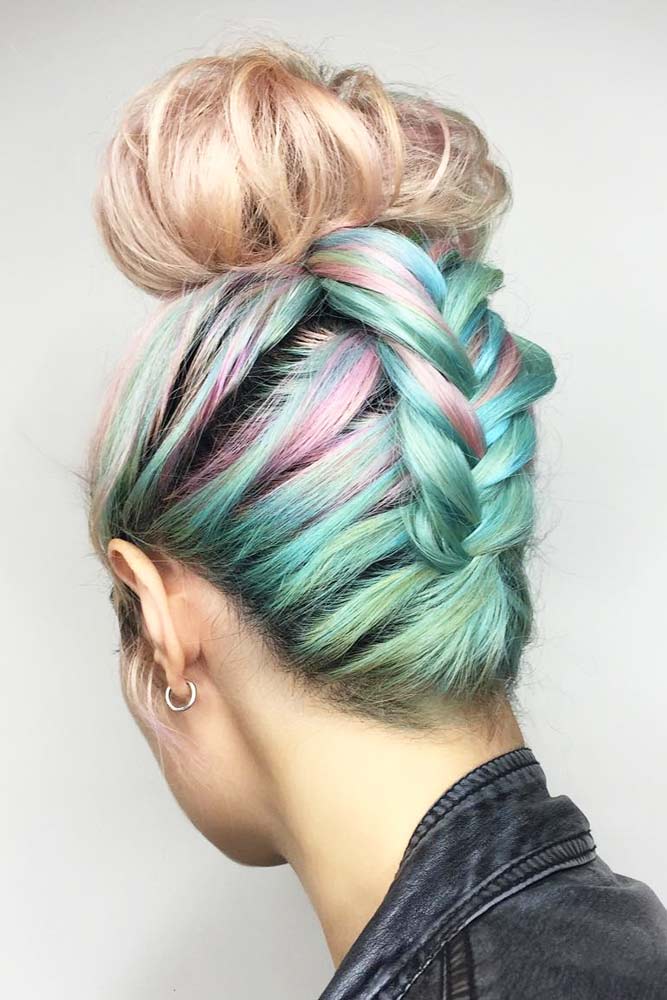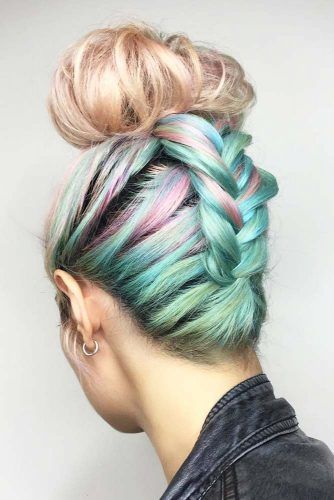 Every woman wants to find the perfect hairstyle for her prom night: an updo, half-updo, braids, waves. An updo hairstyle is the most appropriate choice for the oval face shape.
Source: chitabeseau via Instagram
High Bun Hairstyle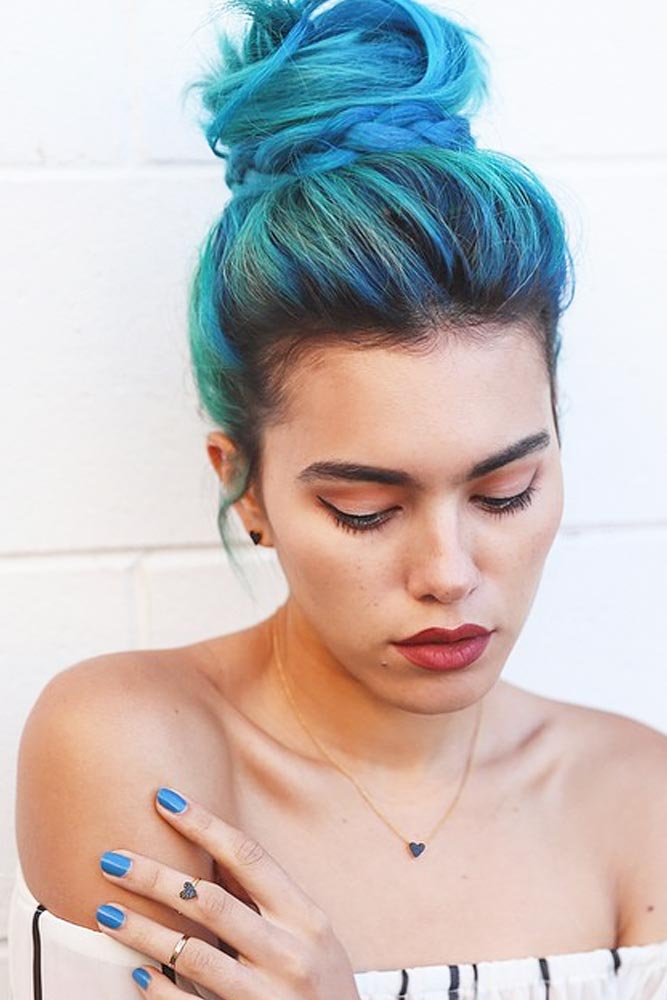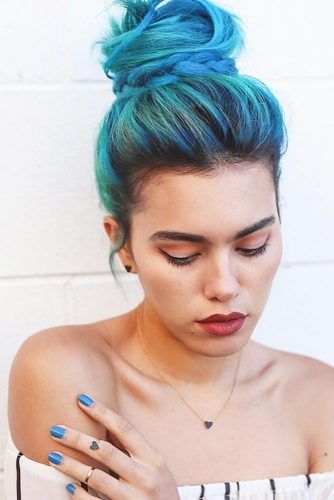 Bun hairstyles are simple and elegant. Despite the simplicity, they draw attention to your face and neckline. For a more polished look, wrap a section of your hair around the base of the bun.
Source: xandervintage via Instagram
Messy Side French Braid
A side braid can truly compliment a lady who has an oval face shape. The key is to make this braid really voluminous for a glammed up effect.
Source: verafursova via Instagram
ADVERTISEMENT ‧ CONTINUE READING BELOW
Voluminous Side Fishtail Braid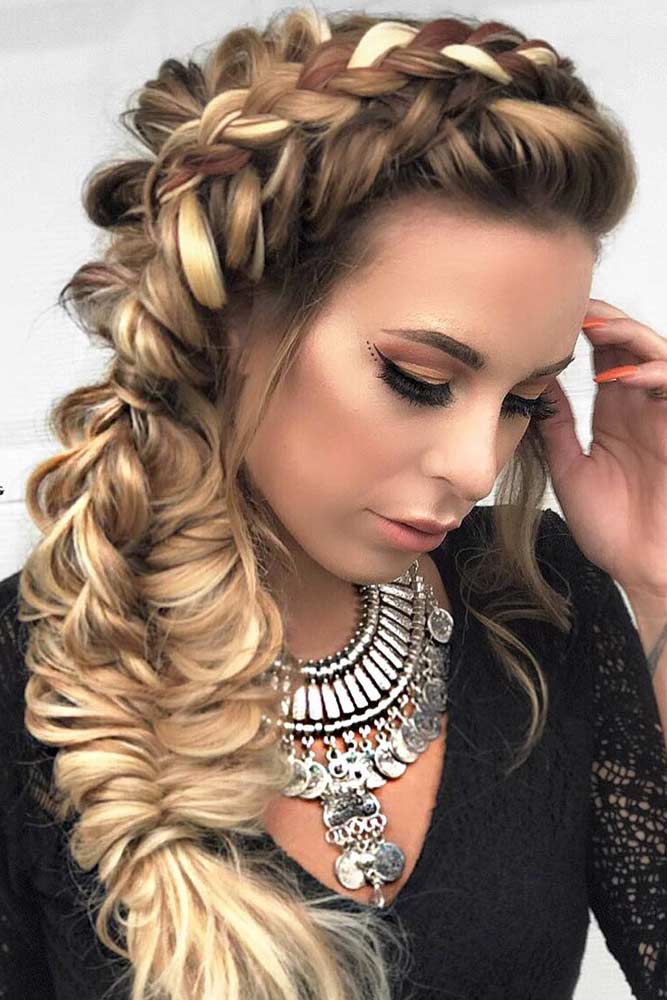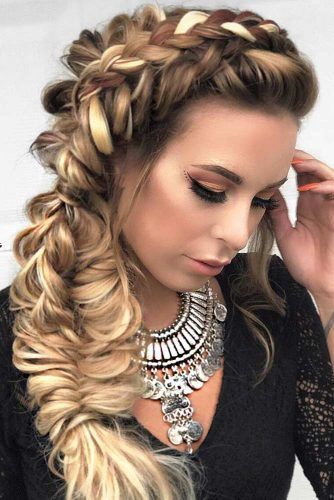 When you want your hair to complement your face shape nicely, volume is always the most desired value. And if you have long hair and some time for recreating this idea, prepare for the volumetric effect that can last all day long. Combining different types of braids is nothing but volumizing magic, which, in its turn will build a flawless silhouette for your look.
Source: glambytoriebliss via Instagram


Here you can observe how to compliment your face shape with the right haircut, makeup, and accessories.
ADVERTISEMENT ‧ CONTINUE READING BELOW