Easy Short Hairstyles For Thick Hair
Short hairstyles for thick hair can really help add life to your thicker tresses. Thicker hair can often be difficult to manage. So a cute shorter hairstyle might be just what you need for a fresh new look! If you are looking to add more body and texture to your hair, a short style might be the way to go!
As well, thick hair can become damaged over time from over styling and overuse of hair product. A shorter haircut is a great way to trim off the dead hair and give your locks a fresh start. Plus, if you have curly hair, a short cut will add more bounce to your waves!
So if you are looking to add some lift to your thicker tresses, short hairstyles are right up your alley. And short haircuts don't have to be boring, You can opt for a layered short cut such as bob or pixie. And better yet, you can play around with color to spice up your hair do!
Take time to study our selection of short hairstyles for thick hair and chose the one that works for you!
Short Bob For Thick Hair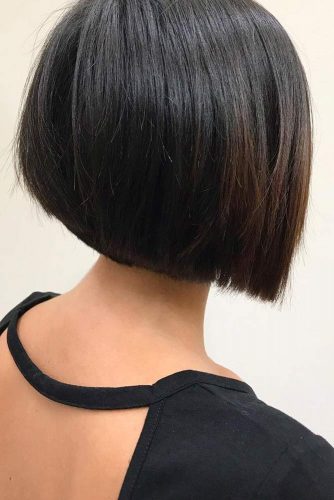 Source: erdemkiramerofficial via Instagram
This short angled bob is so cute. And short bobs are all the rage this year. Celebs are trading in their longer locks for stylish bob haircuts. This angled A-line bob is classy and chic. And the dark color is smooth and shiny if you prefer a more polished look.
Blonde Bob With Bangs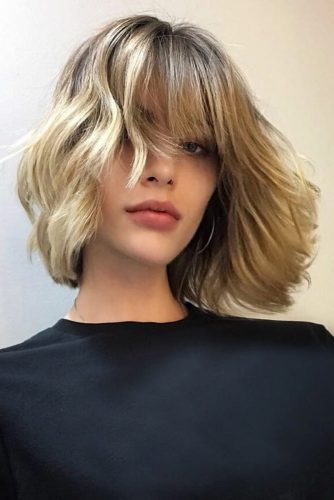 Source: erdemkiramerofficial via Instagram
Bangs are back in style again! And they look really cute with a short bob hairstyle! A bob with fringe is a great way to elongate your face. The pretty blonde bob pictured below has thick eye-grazing bangs that give it a mischievous vibe while the layered waves add a ton of volume. Keep your roots dark and then go pale blonde for a look that will stop men dead in their tracks!
Brunette Bob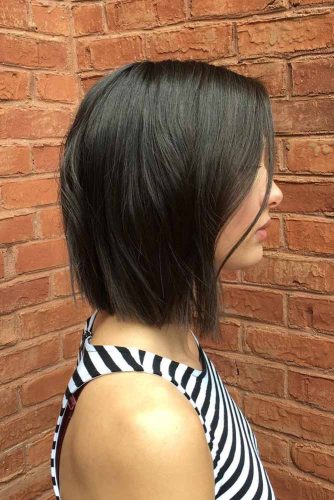 Source: _cherylskidmore_ via Instagram
This short bob is a great way to even out your thicker hair. The blunt cut is very trendy and the shiny black color is sophisticated and mature if you want a look that is refined and timeless.
Cool Blonde Pixie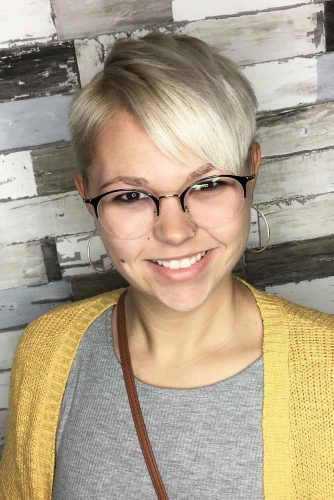 Source: marinasbeautyspotaz via Instagram
If you aren't afraid to say goodbye to your longer locks for a time, this short pixie is super cute! The cooler shade of blonde is so pretty when paired with dark undertones. Keep your bangs long and wear them to one side for a flirty vibe.
Pink Balayage For Short Hairstyles
Source: guy_tang via Instagram
Pink hair is so pretty and girly. This angled bob is stylish but add in some pretty pink tones of a striking balayage effect. Ask your stylist to angle your bangs slightly to keep in theme with the sleek design of this tres chic bob cut!
A-Line Bob With Highlights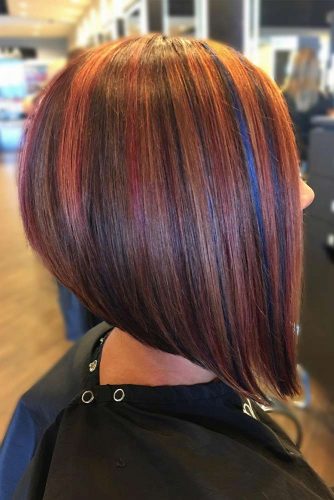 Source: natashahairbliss via Instagram
A-line bobs are timeless. The angles on this A-line are super dramatic as they start out very short in the back and get dricat longer in the front. But the pretty blast of sunset red, orange, ,pink and yellow highlights add a ton of dimension and depth to this trendy bob cut!
Curly Short Bob
Source: dekwaffeus via Instagram
Girls with thicker curls will love this short curly bob. The long layers add fullness to your pretty waves as well as texture. The pretty yellow blonde highlights in this light auburn shade give it a multi tonal look and feel.
Natural Blonde Bob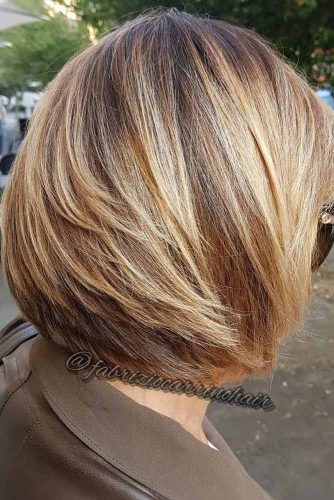 Source: fabriziocarrinohair via Instagram
This textured bob is great for those with super thick tresses. Add some pretty blonde shades such as platinum, honey and golden blonde for a multi dimensional, Feather your hair to one side all the way around to add even more volume and take this style to the max!
Natural Brown With Blonde Highlights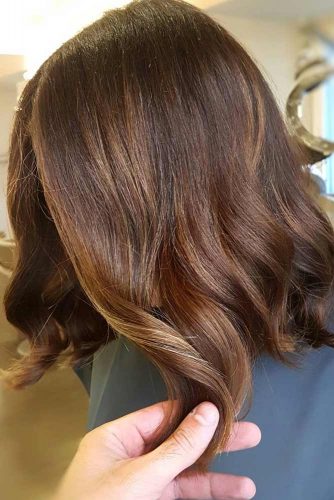 Source: fabriziocarrinohair via Instagram
Shorter hair does not have been to pixie length short. Shoulder length curls can add life to your thicker hair just as easily and the best part is you can still wear it back if you want. This curly longer bob is so pretty with the contrasting brown and blonde highlights and lowlights that add depth to this wavy hairstyle.
Bob With Waves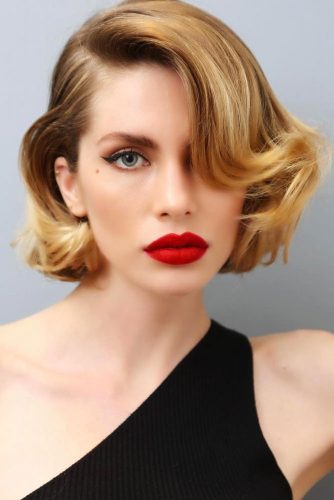 Source: erdemkiramerofficial via Instagram
If you want a retro chic look that harkens back to the golden years of Hollywood, this short bob with glamorous curls is timeless! The honey blonde and caramel tones give it a bit of a modern vibe.
Are you ready to go for a short new style? We hope you have found the look your desire in our selection of short hairstyles for thick hair.
Main photo Lucyhale