Straight hairstyles look super-elegant and that is why such hairstyles are among our ultimate favorites. You can opt for a sleek, polished or for a messier look as both will be gorgeous. Plus, when your hair is straight, it can frame your face, which is great if you wish to accentuate your facial features. Now, let's see how you can perfect your styling routine with the lastest styling choices!
What Hairstyle Can You Do With Straight Hair?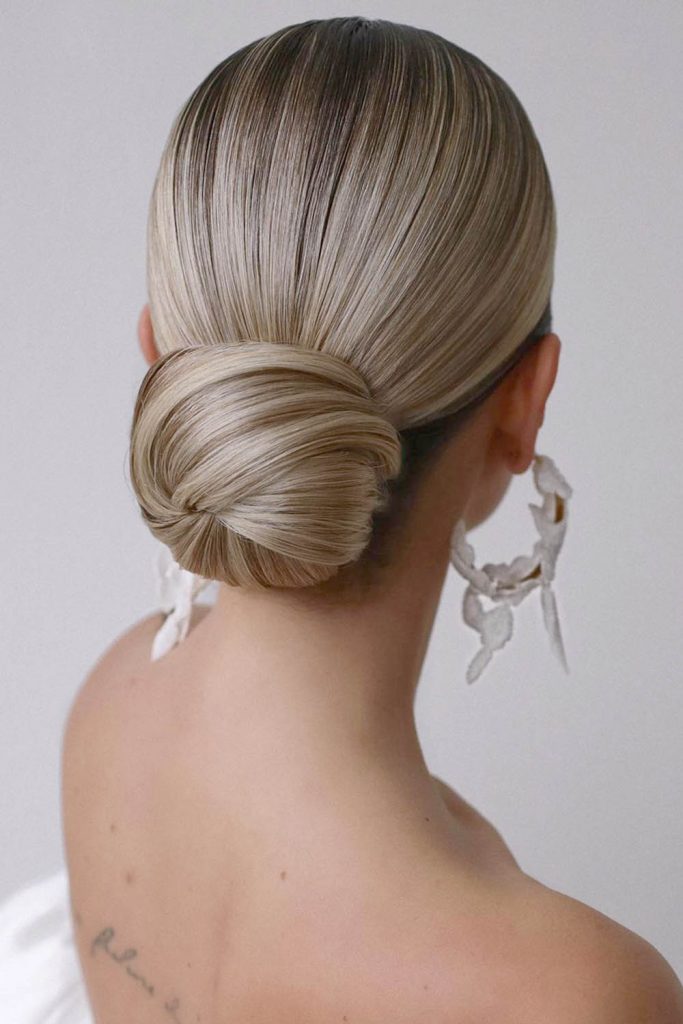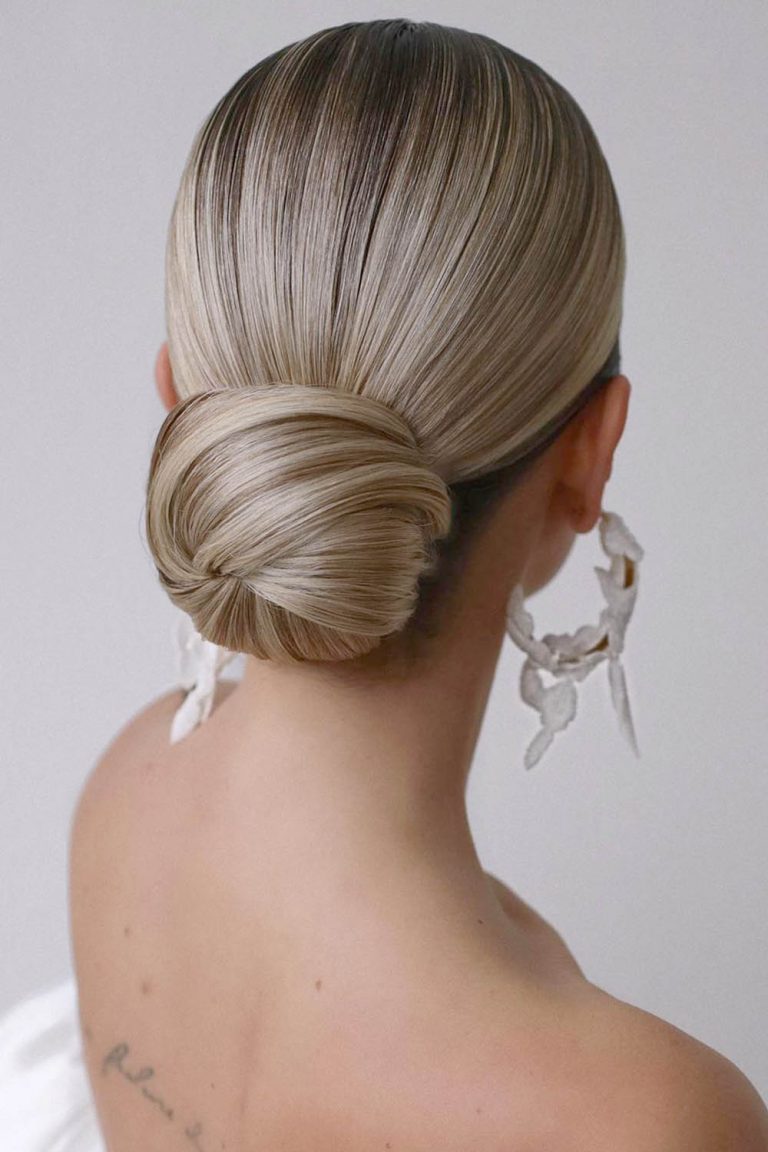 Credit photo: instagram.com/tonyastylist
Even though sometimes your straight hair may seem to be boring to you, it actually has a whole lotta styling options. Besides, the straight hair texture is one of the most sought-after looks that girls with precious curls and waves strive for! In other words, you only need to know how to style it.
Is straight hair in for 2023? Well, though this texture is out of time, this year, the hair world is going either completely straight or braided. So, here are the hottest styles that beauty and hair experts expect to be huge.
If you have short hair, pair your bob or lob with a blunt fringe: this look is already taking over Instagram.
Braids have always been around, but this year they're about to make a huge comeback with ponytails.
Sleek ponytails are the ageless option that is certainly not going to leave fashion now.
The swept-back wet look is another hairstyle that we'll be seeing on girls from the catwalk shows.
Super straight middle-parted hairstyles are a thing today: simple and classy at the same time.
And last but not least, low updos with a smoothly brushed flat top is another classic that makes a statement this year.
Half Up Straight Hairstyles For Long Hair
Not only are half-ups accessible and easy-to-do but they're also exceptionally comfortable and feminine. When you want to show off the beauty of your straight texture while keeping your locks out of the way, these trending picks will help you out.
Credit photo: instagram.com/luxxloxx
i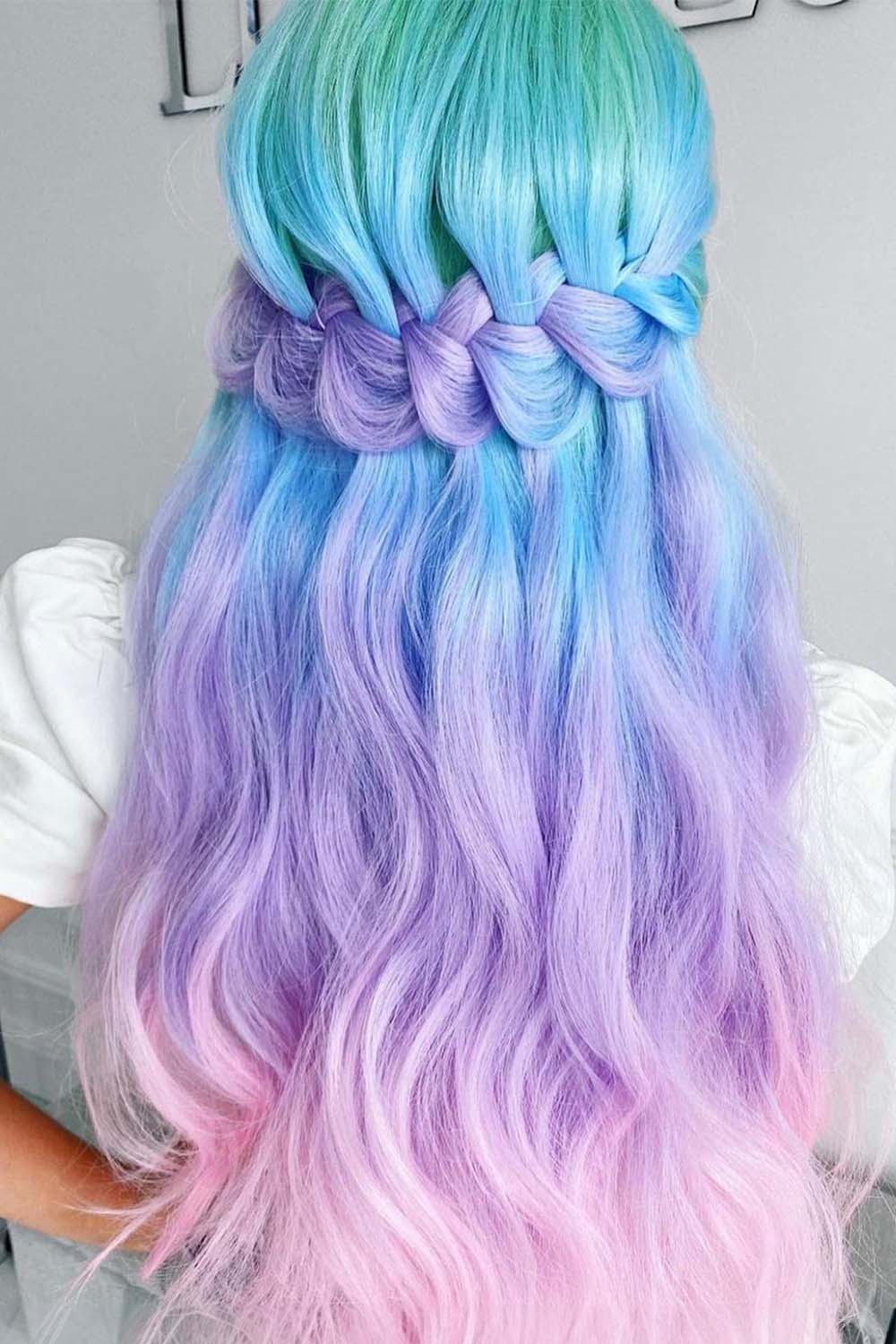 Credit photo: instagram.com/luxxloxx
i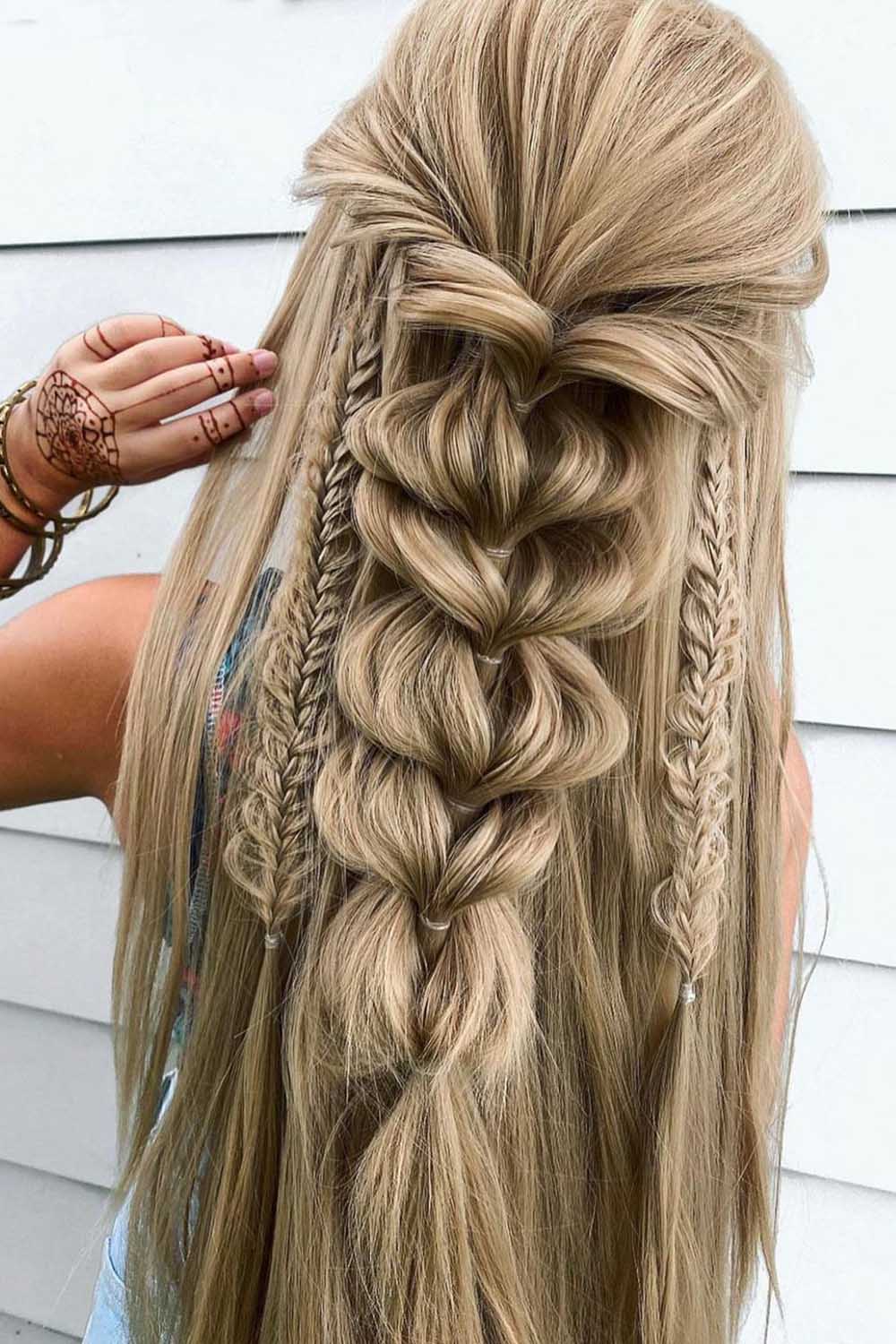 /
Even simple half-ups can look very presentable. Just don't forget to set your creativity into motion! Combine different braiding techniques, experiment with hair accessories, and add some twists to make your styles look different.
Before you jump to conclusions, such hairstyles are anything but complicated. To tell you the truth, even a little touch of creativity is enough to turn a simple style special. Remember the topsy tail all girls would wear to school? Take it as a base for your half-up, pull the edges softly, and finish the style with a minimalist pearl pin. It's simple, right? Yet, it's refined. And that's only the beginning!
Half Bun Hairstyles For Straight Hair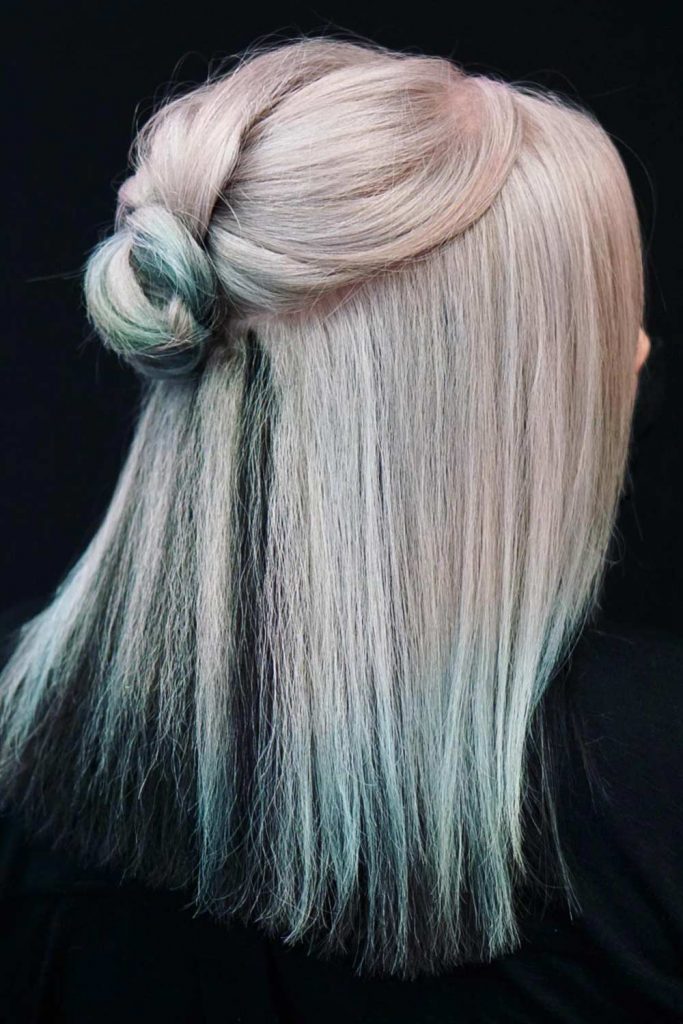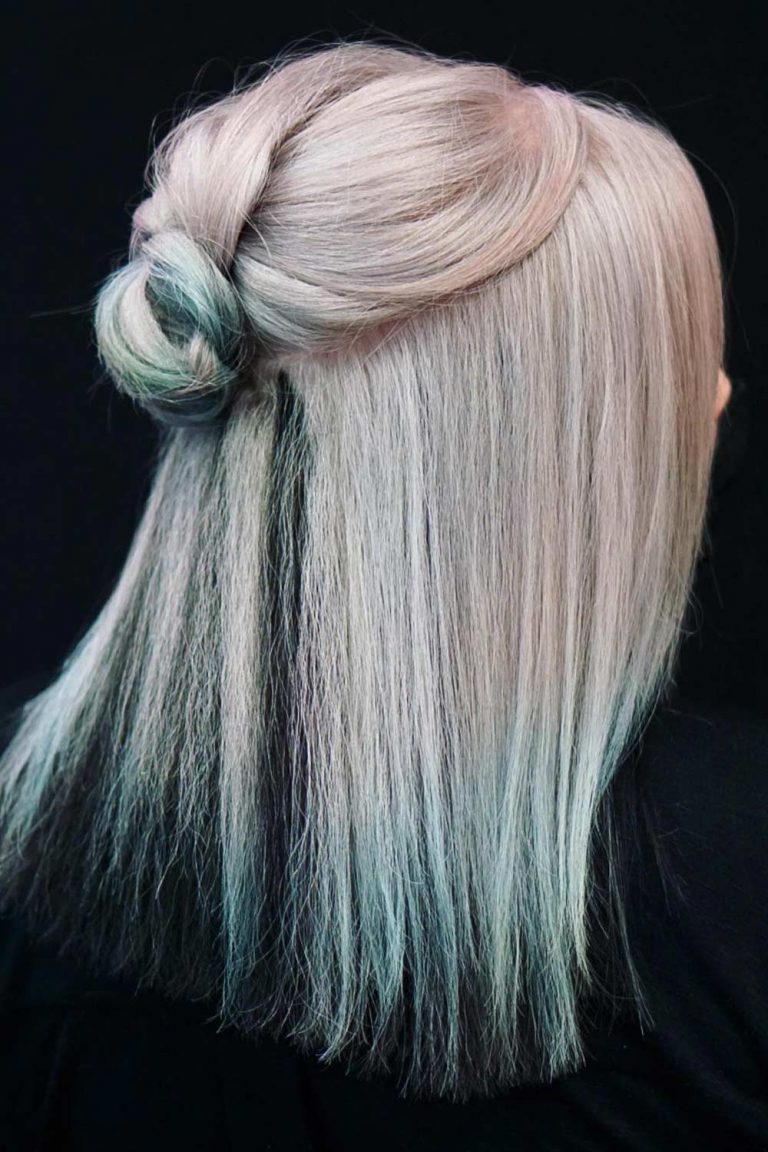 Credit photo: instagram.com/mslameylynn
In case your hair is fine and you do not want to apply tons of styling products to make it voluminous, consider half-up bun hairstyles. You will not only spend less than ten minutes to get a style but also will flaunt with an unbelievably full casual 'do.
Although half-ups create tons of visual volume on the crown, there's no limit to perfection. Apart from playing around with textured braided buns or loose knots on top, you can also add some movement to the rest of the hair. For instance, try waves if your hair is not afraid of heat. Or, you can go for heatless methods like braiding your wet hair and unraveling it when it's completely dry.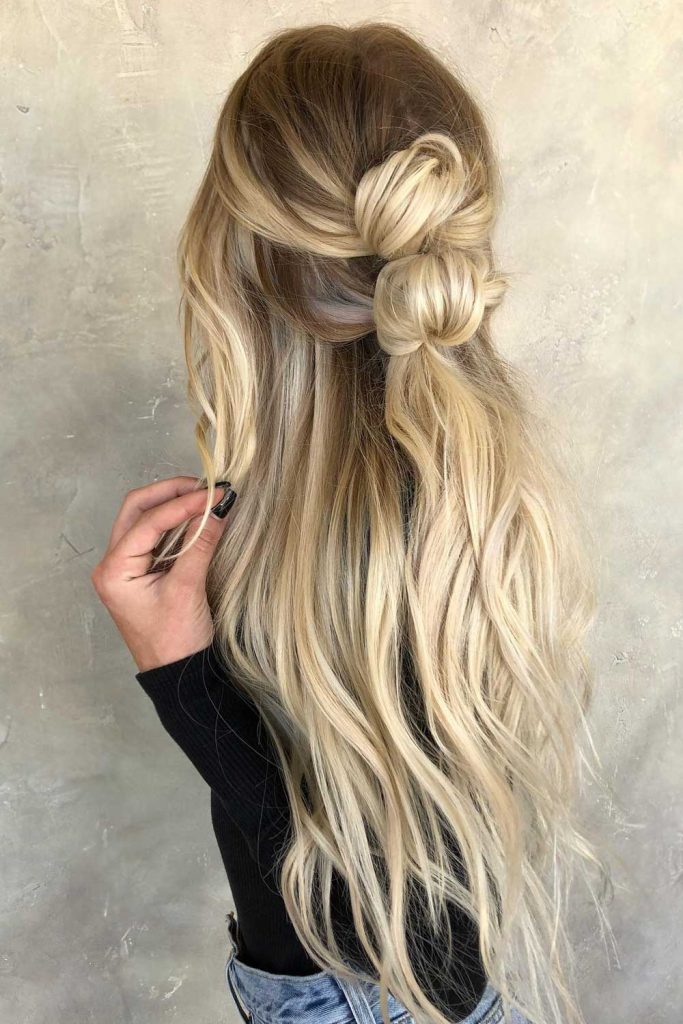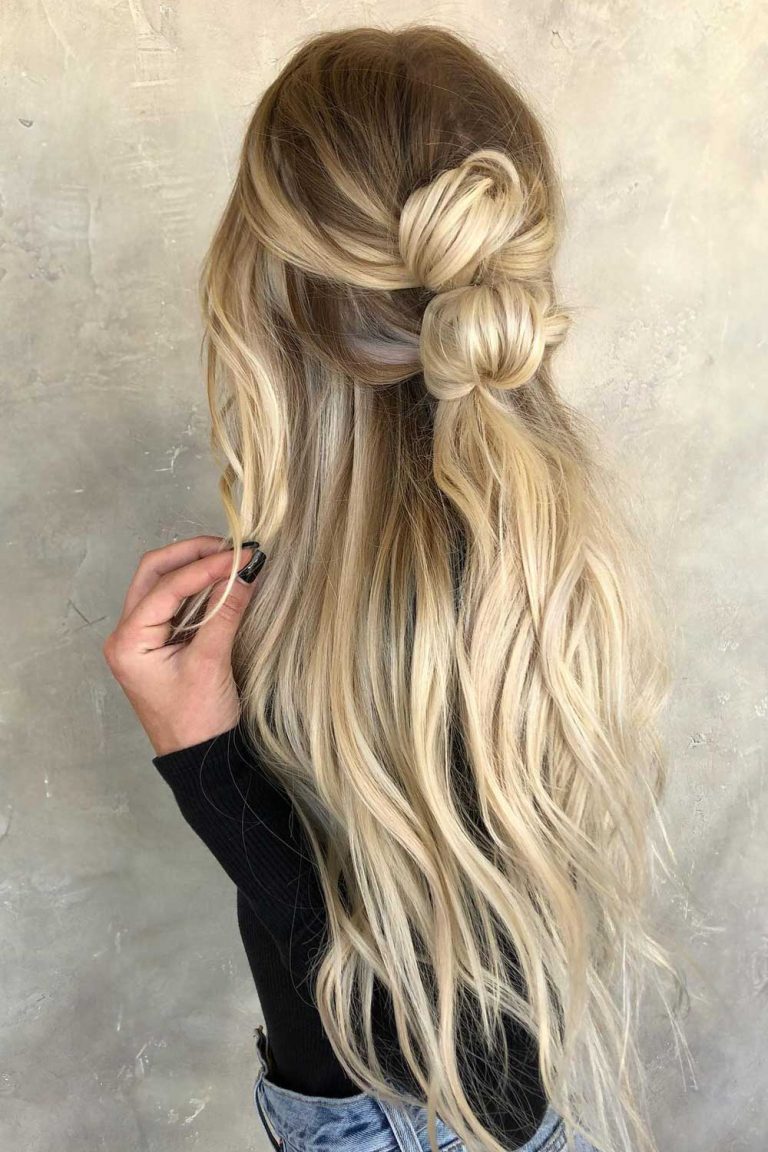 Credit photo: instagram.com/Taylor_lamb_hair
Half Up Braided Long Hairstyles
Credit photo: instagram.com/lenabogucharskaya
i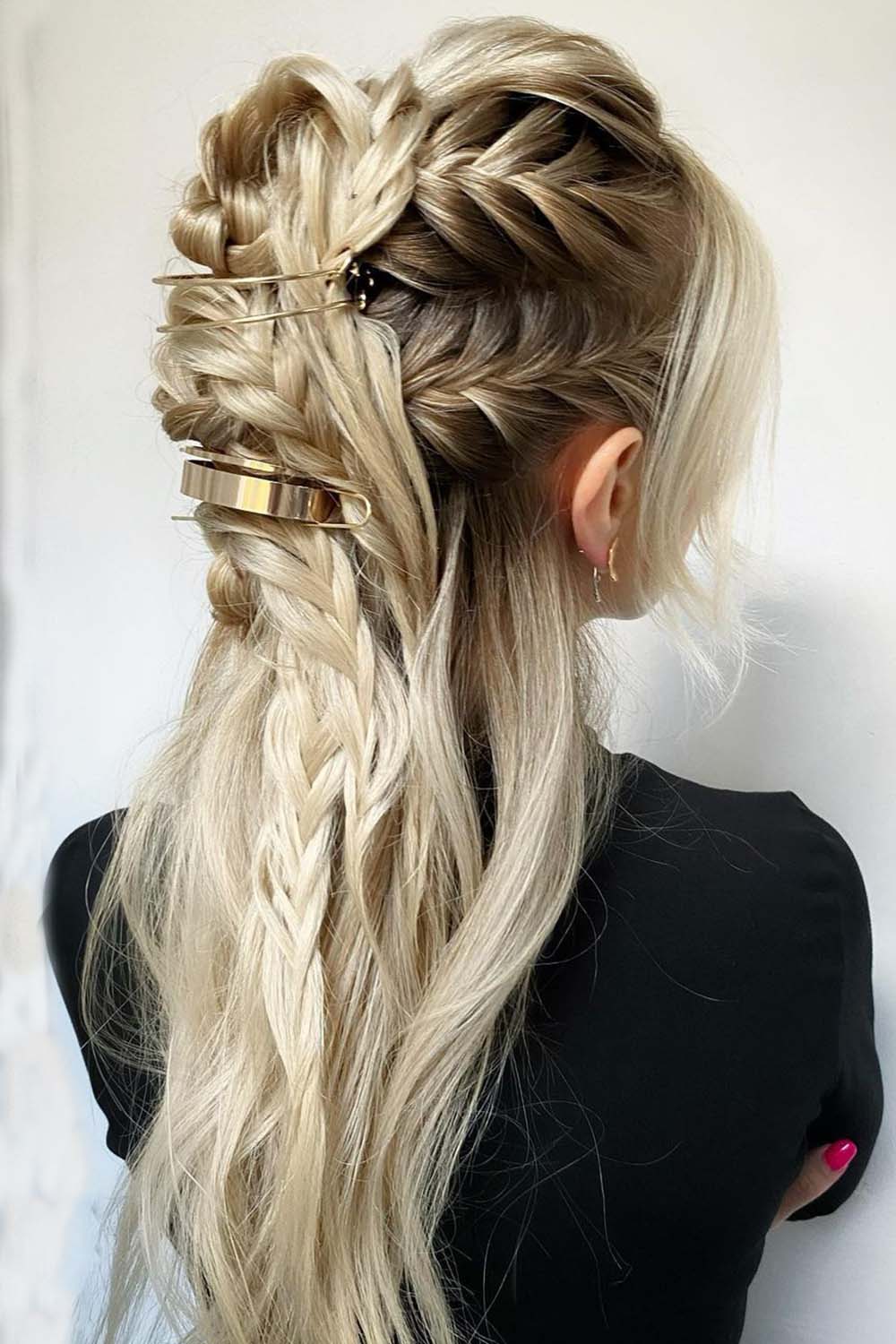 Credit photo: instagram.com/luxxloxx
i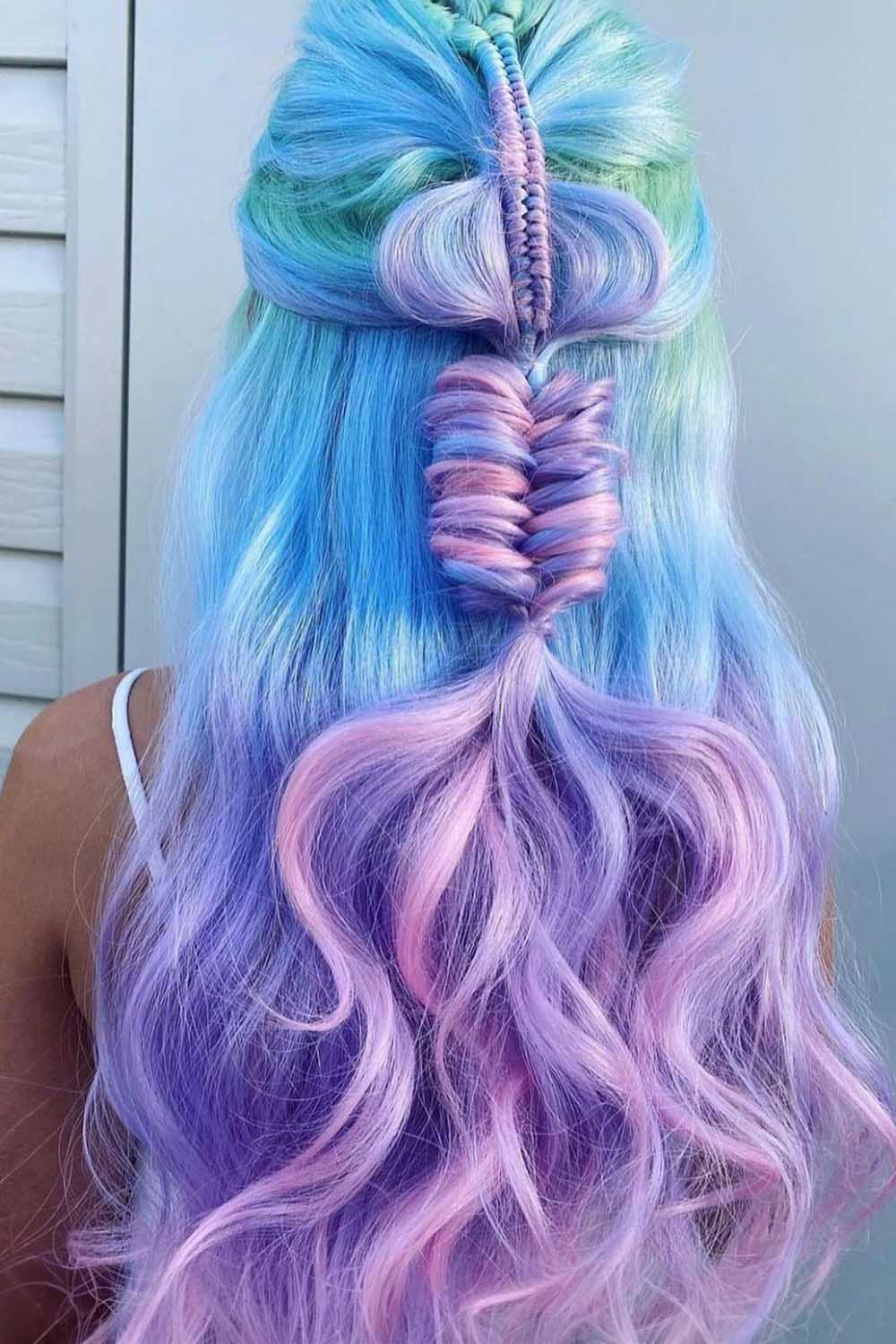 /
You can always add some more oomph to your texture by adding some braided elements. Anything from tight fishtail braids to loose pull-through ideas will look ravishingly on your long locks.
More and more girls are saving such pics to their favorites. And there's no wonder why: they look effortless and versatile, which is a win for modern mods. Besides, braided half-ups styled at the back are a fantastic way to combine practicality with stylishness. Just imagine: you keep your hair out of the face while having a textured 'do that can compliment any outfit.
Credit photo: instagram.com/Taylor_lamb_hair
i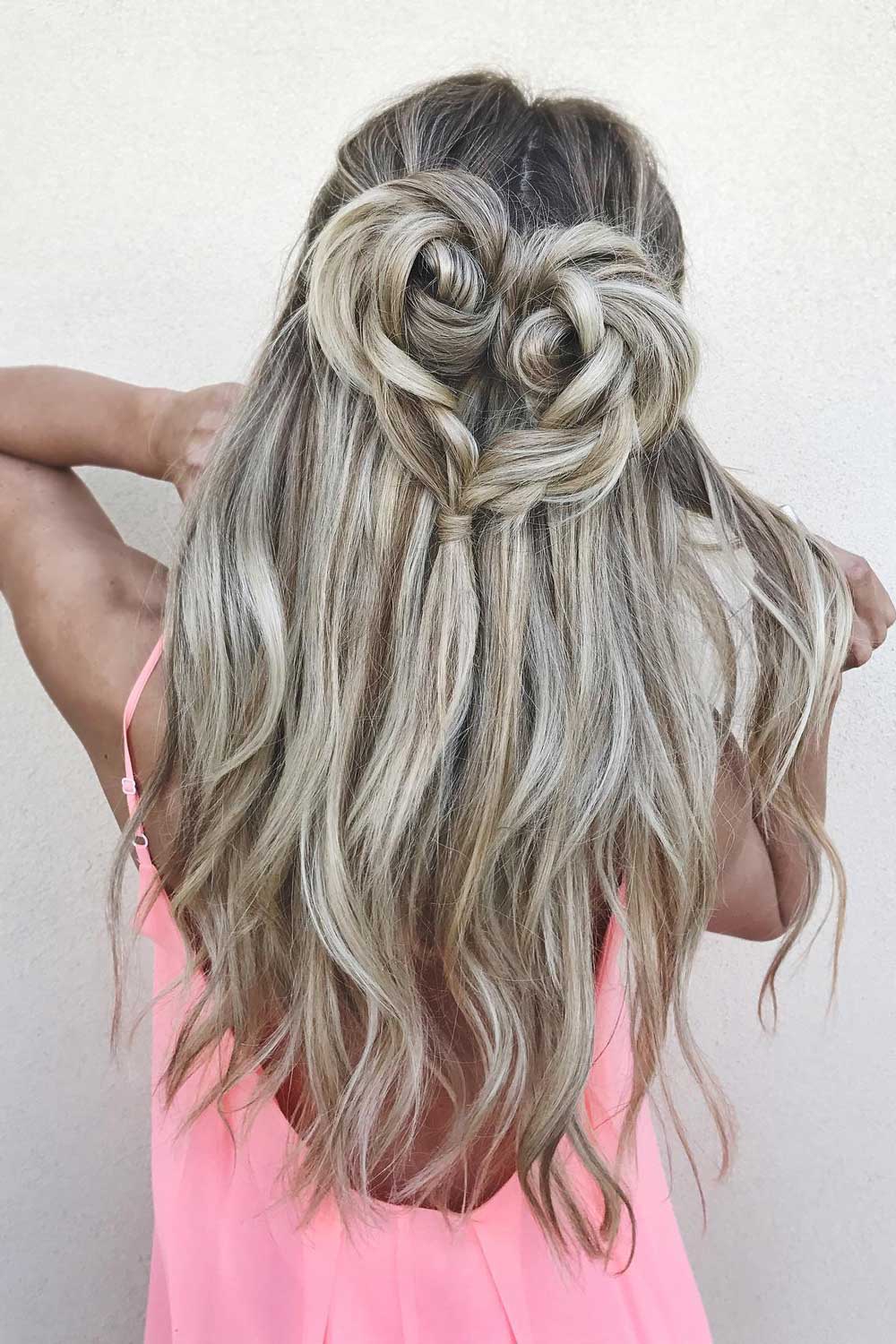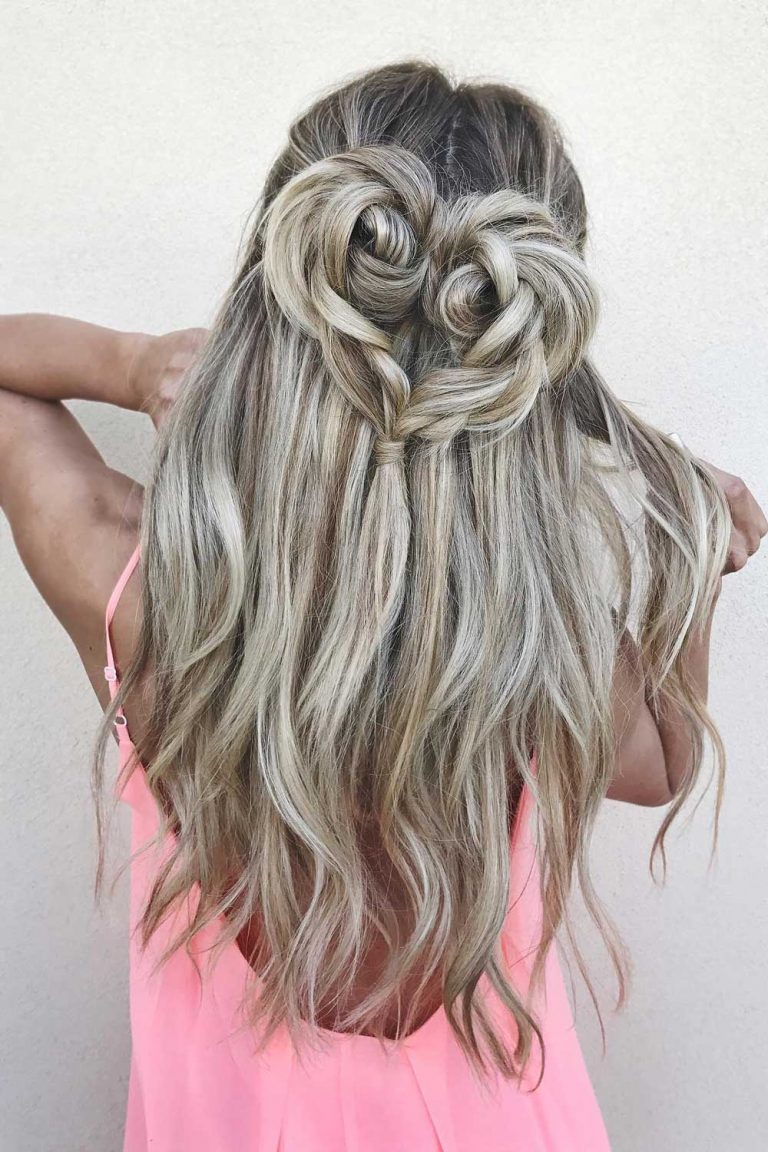 Credit photo: instagram.com/Taylor_lamb_hair
i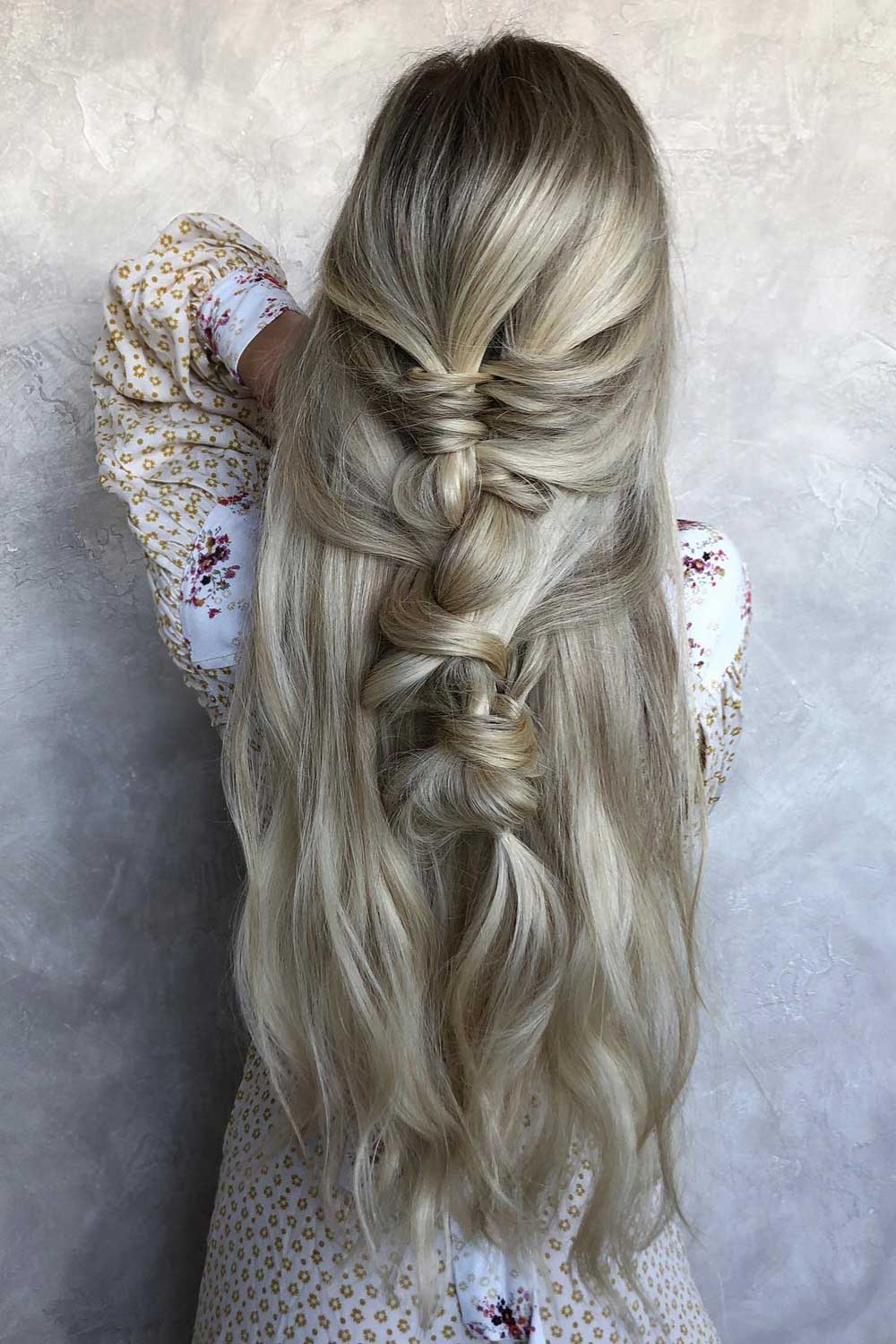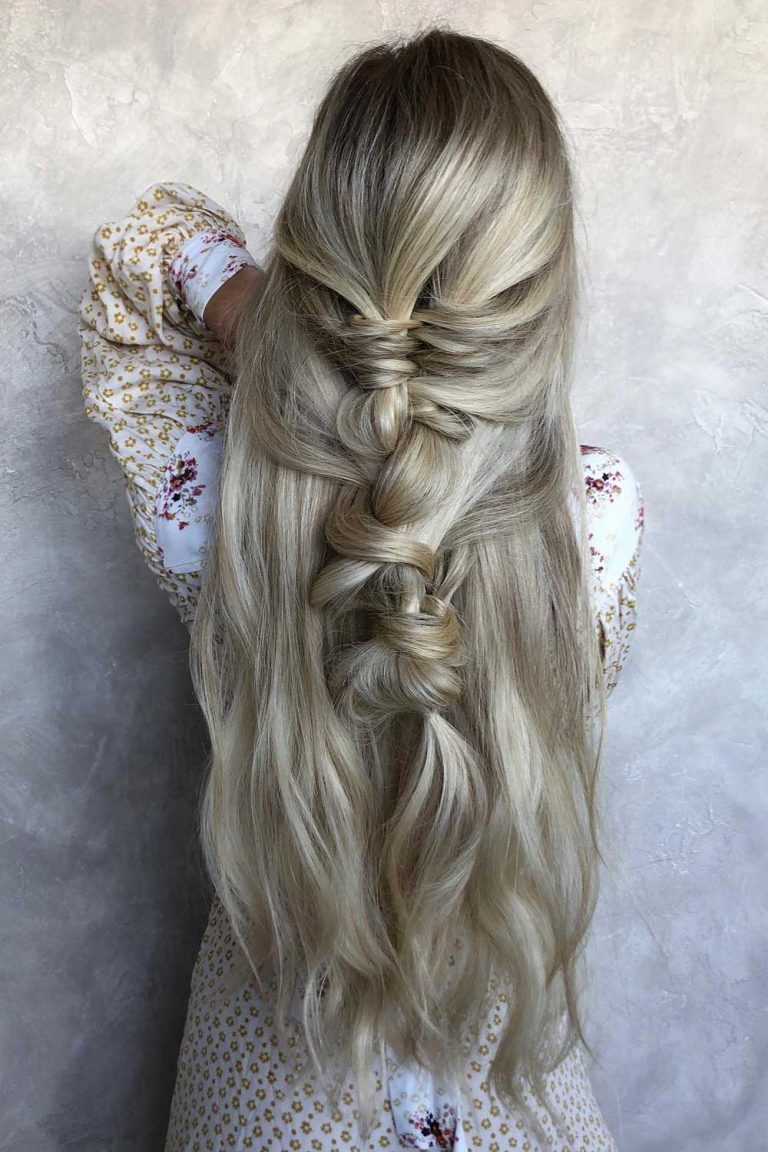 Credit photo: instagram.com/Taylor_lamb_hair
i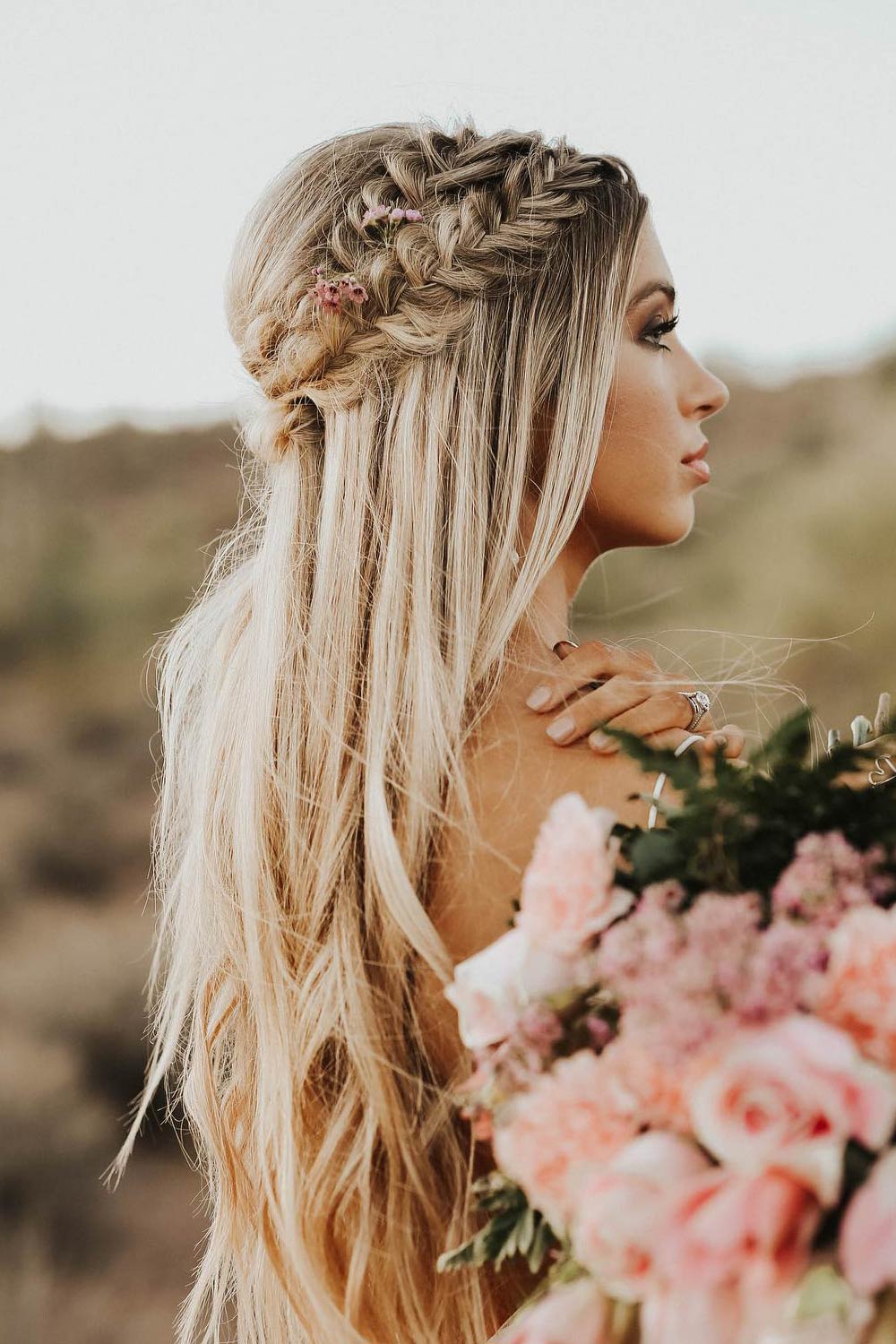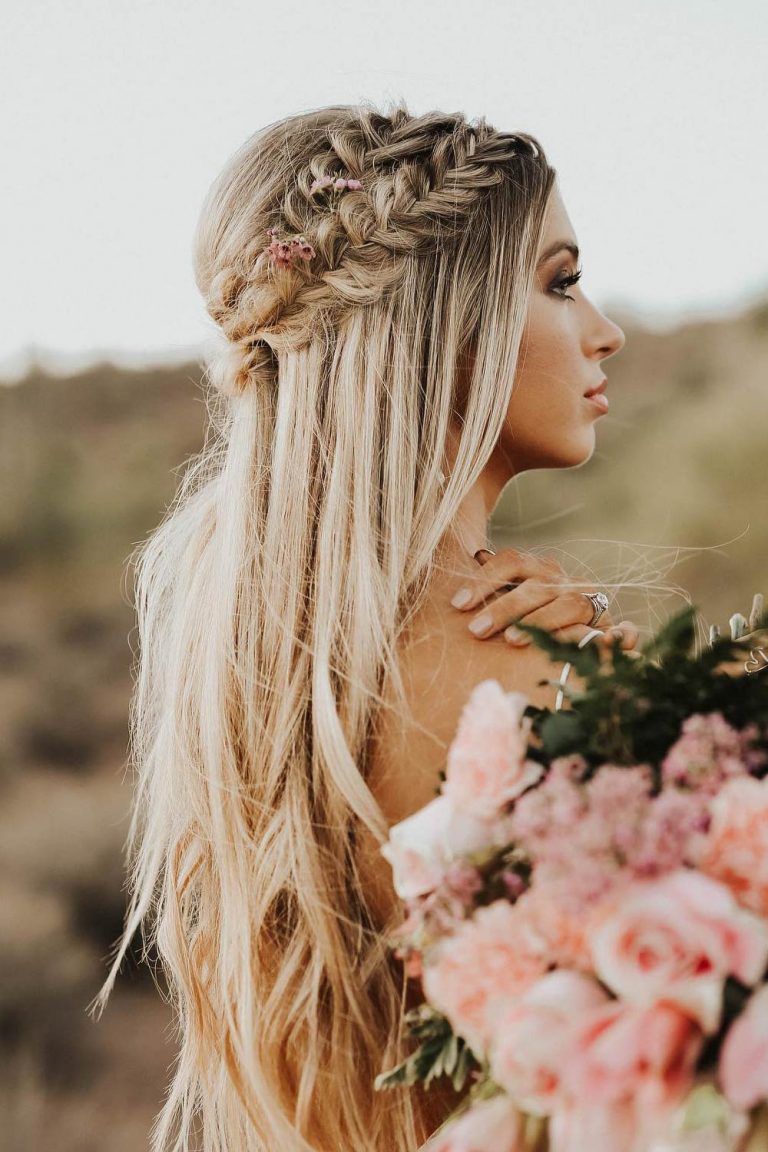 /
In order to recreate such a play of texture, we recommend you straightening your hair first. Even if you have naturally straight hair, you should ensure that your locks reflect the light. To do so, prepping your hair with softening and smoothing conditioners is a must, as well as using an oil-based heat protectant before straightening.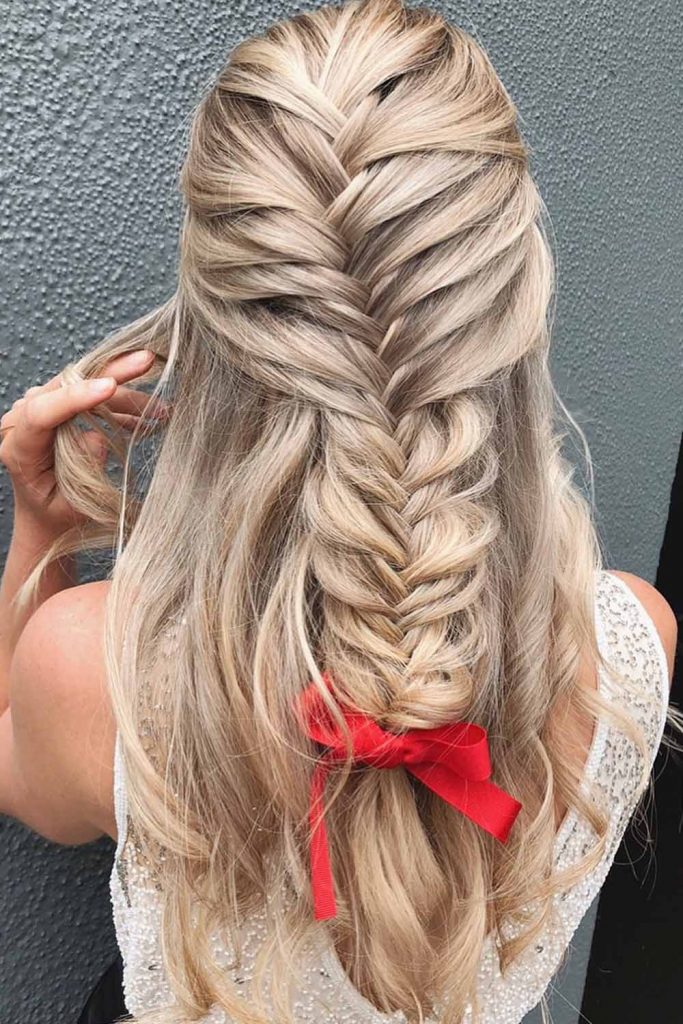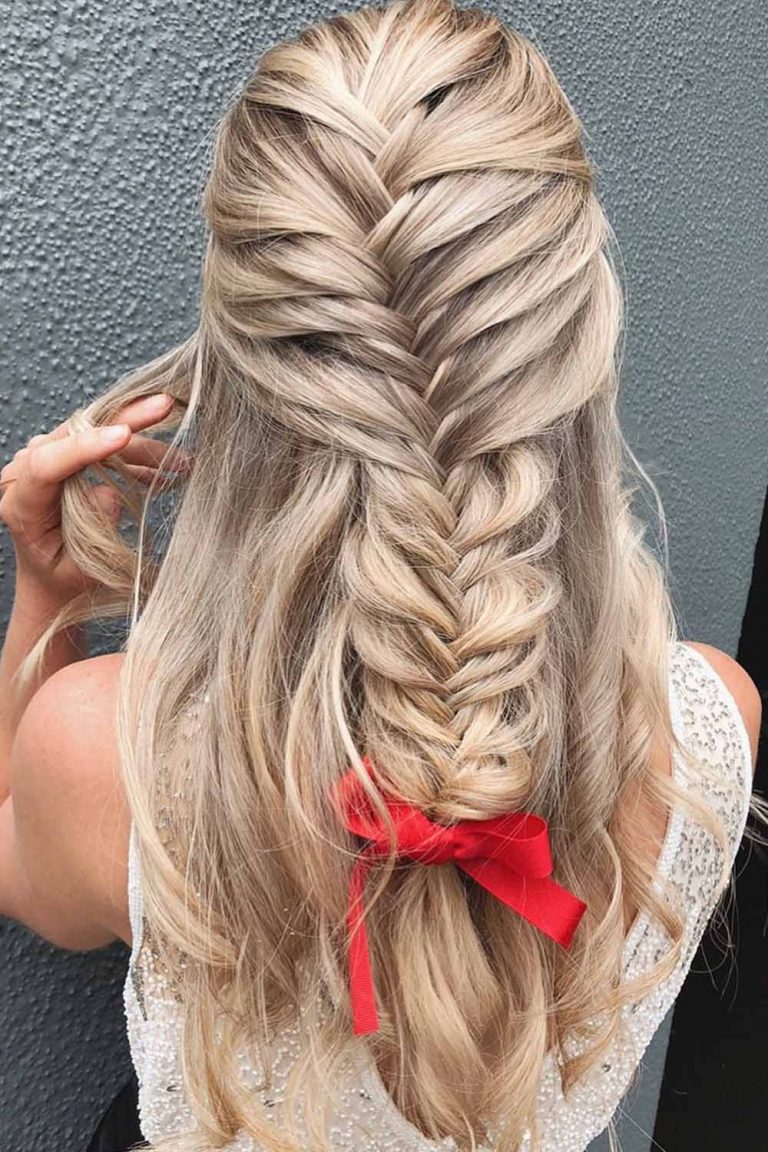 Credit photo: instagram.com/hairbyjaxx
So, chemical straightening guarantees you the possibility to wear straight hairstyles for long hair. However, an unskilled professional can truly put the health of your hair in danger. This procedure is also inadvisable for people whose hair is fragile or damaged. By the way, there are lots of ways to straighten your hair naturally. You can incorporate straightening products such as masks or mousses into your styling routine, for example. This will work if your hair is slightly wavy and you'd like to give it a sleek look. Also, you can try brushing your hair when it's wet. But, you should be very careful and use a gentle brush as wet brushing may lead to hair loss.
Long Straight Hairstyles With Braids
Even if you think that braids are simple and predictable, we've got something that will make you change your mind once and for all. In fact, the number of ways you can incorporate braids into your styles is infinite, and you're going to see the most impressive ones.
Braids can take place wherever you want! They can serve as a natural accessory and adorn your hair with a couple of side braids or make your look glorious, embellishing your head with a halo braid, for example. At the same time, if you prefer some bolder styles, you can create a half-up Mohawk. Indeed, braids are super versatile.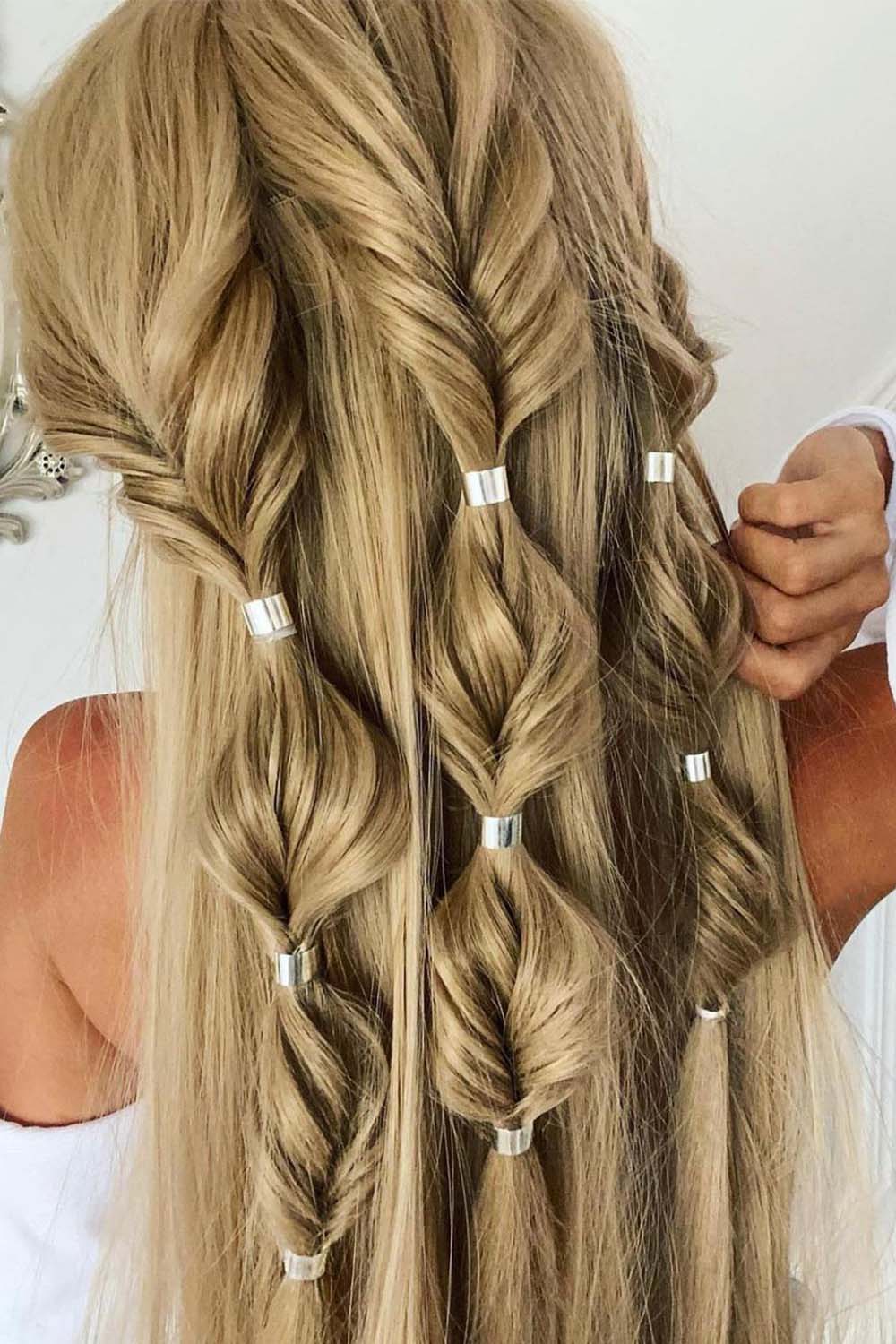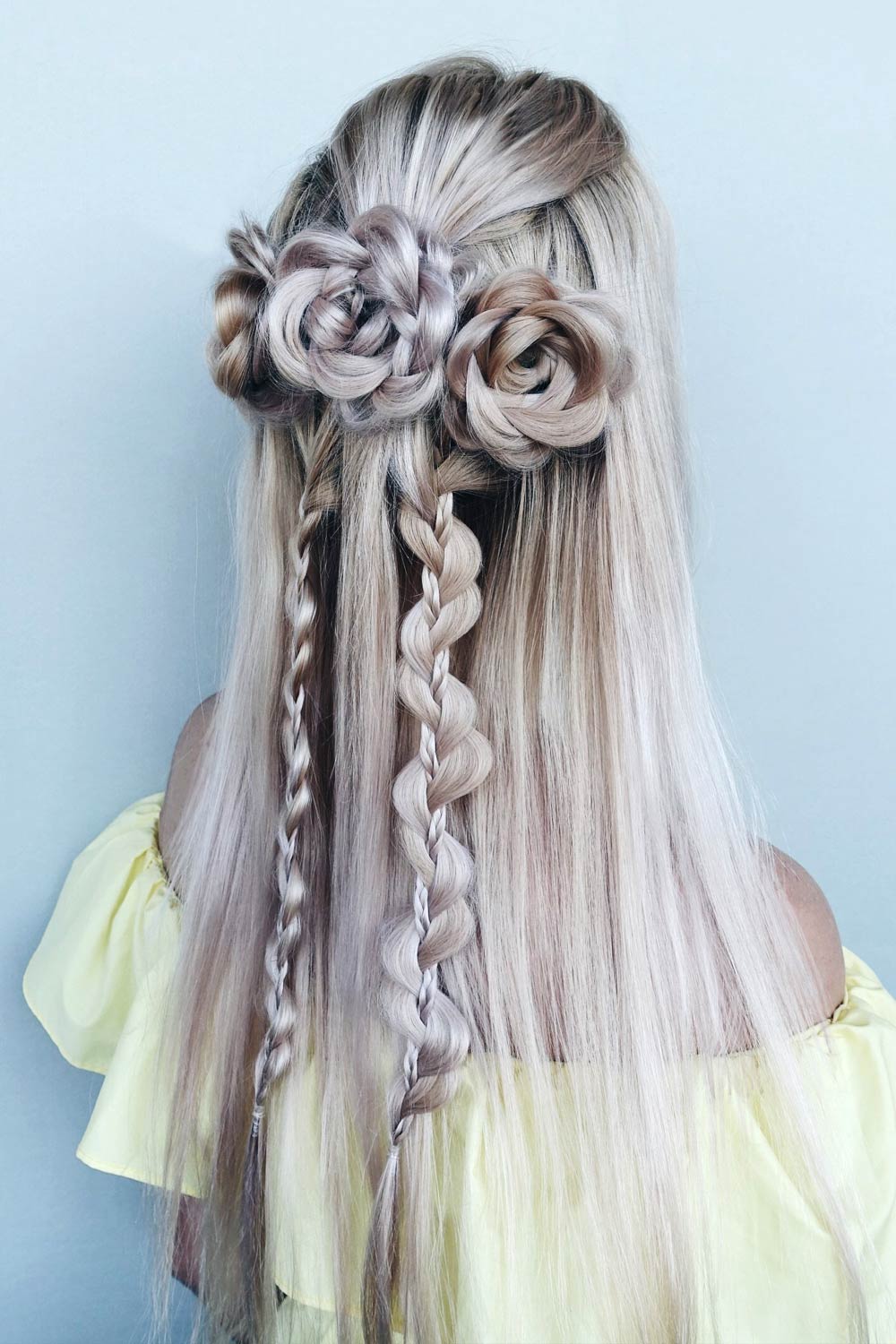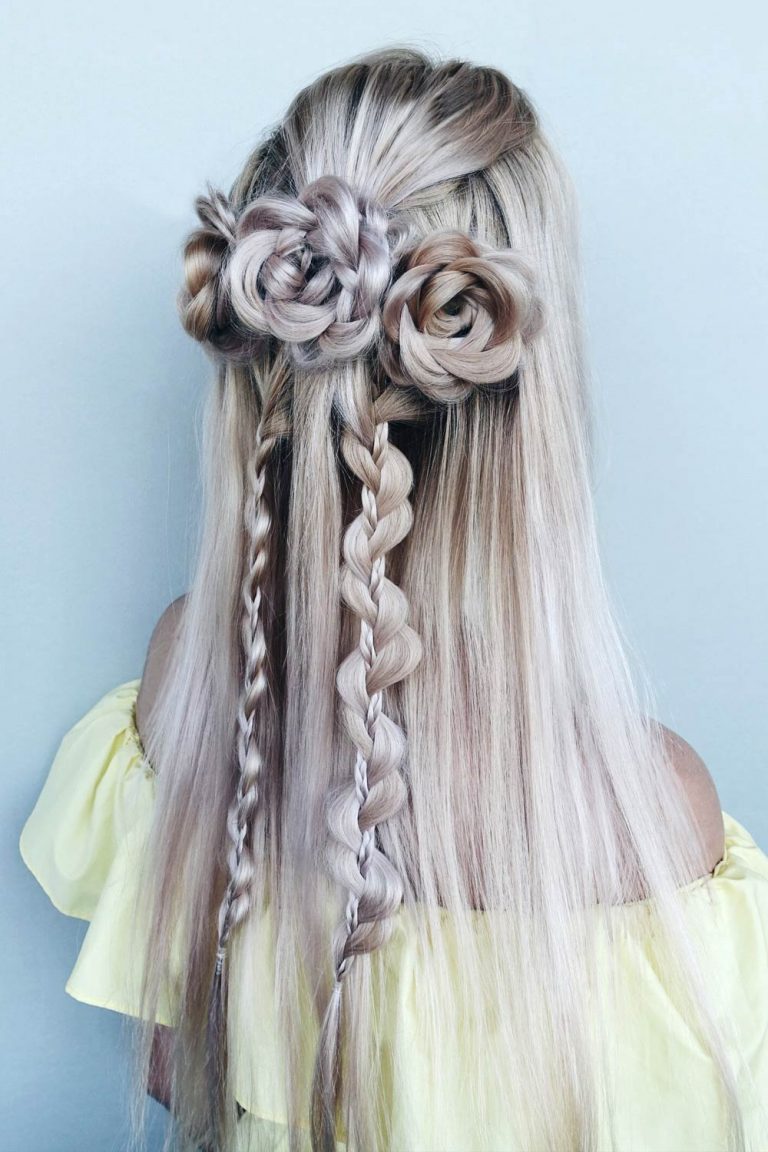 /
At first sight, braids may appear quite a simple hairstyle. Well, they can be simple only when you want a simple hairdo. However, when you're in the mood for reaching new styling heights, braids are the best tool. If you're still not a pro, this tip will help you on your way to mastering various braiding techniques: prep your hair with styling gel. And if you're not into products, it's better to braid your locks on the second day after wash when the hair gets more manageable.
Straight Hairstyles With Side Braid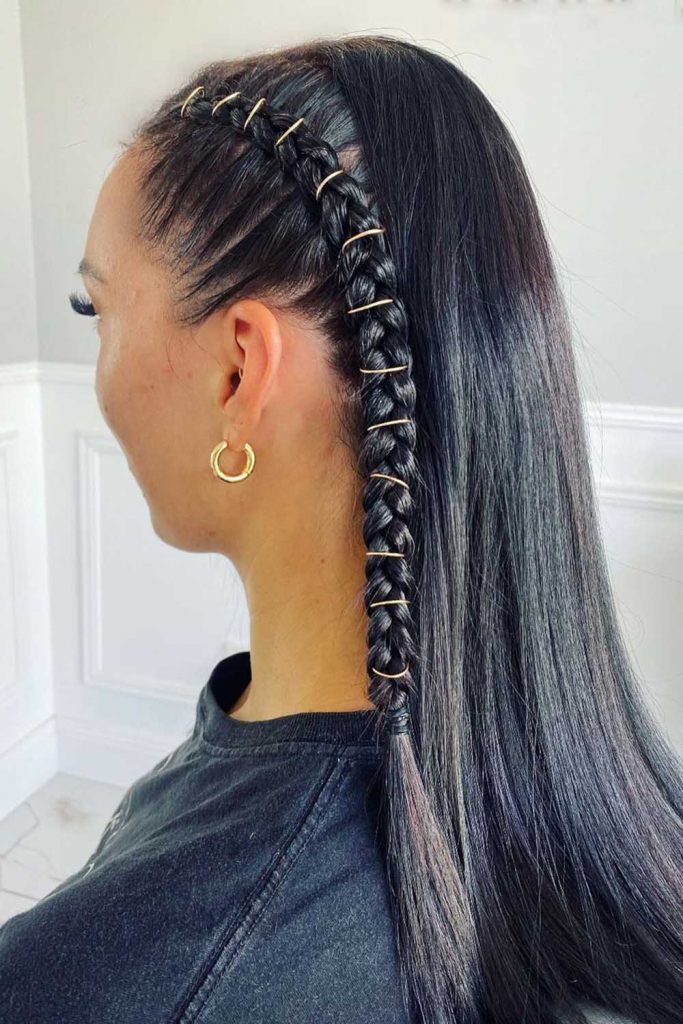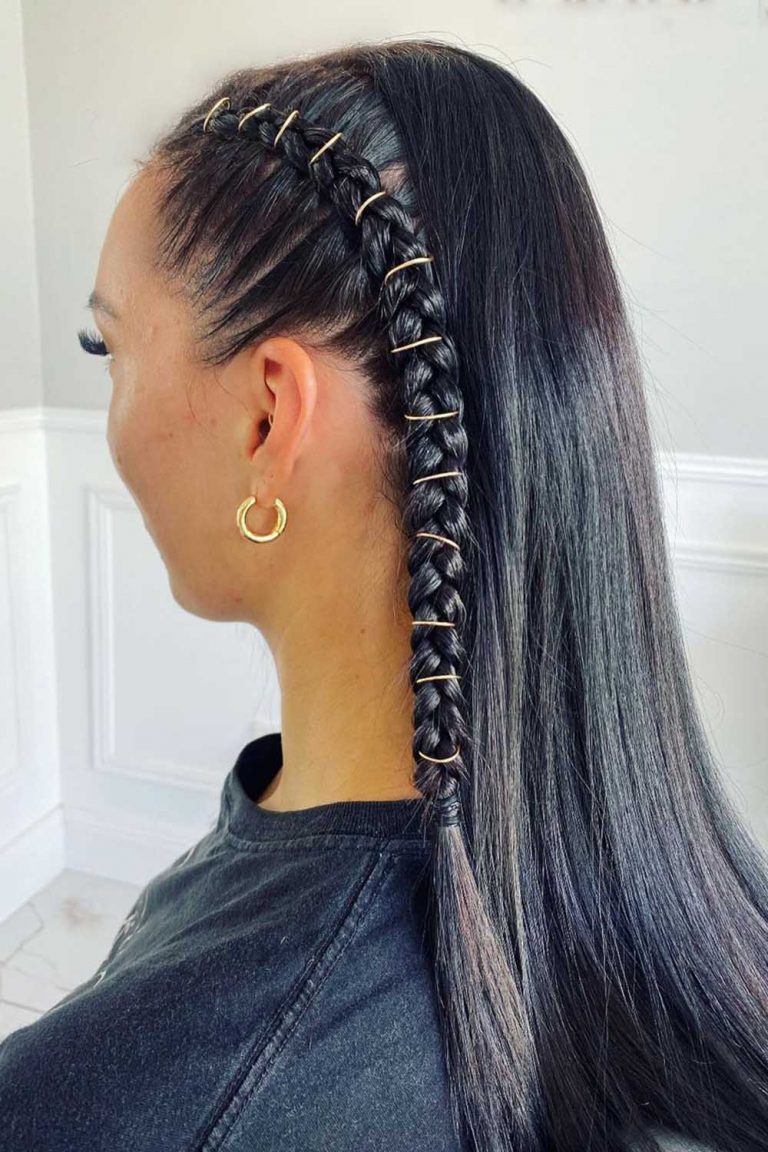 Credit photo: instagram.com/luxxloxx
Also, you can try spicing up your straight hairstyles with side braids when you wish to alter your look. Hairstyles for straight hair are chic, but sooner or later, we become tired of even the most amazing hairstyles. Do not be afraid to experiment!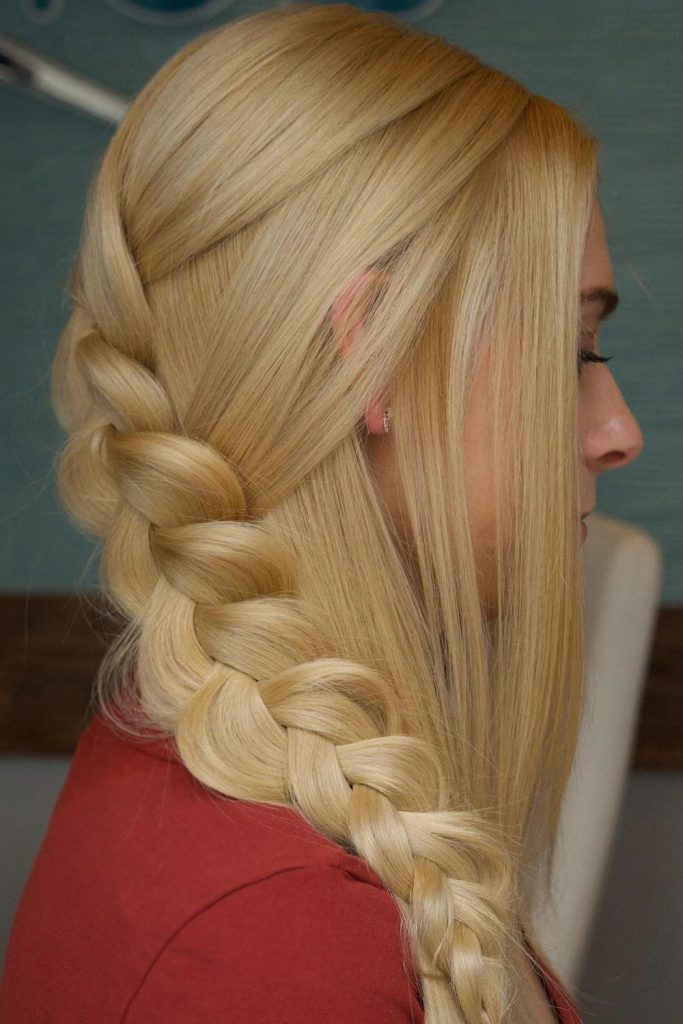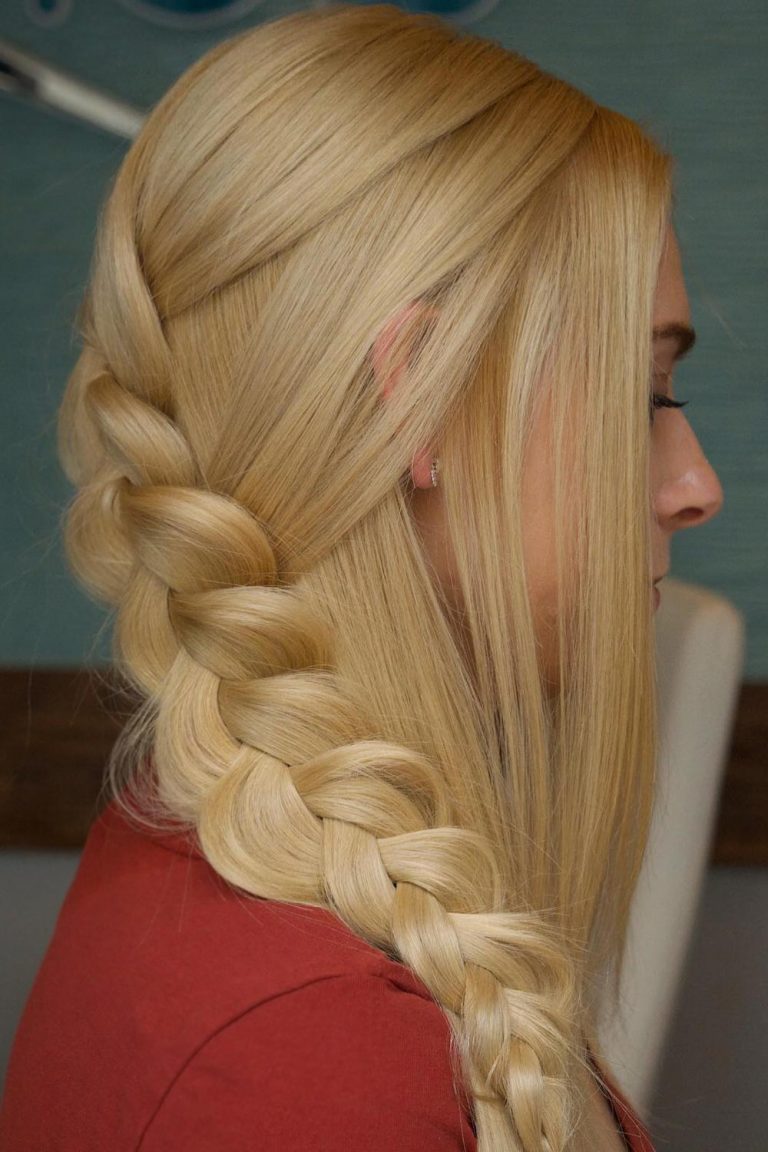 Credit photo: instagram.com/lizpaintshair
When you were a child, your mom would probably tell you that your hair was nothing but your natural accessory. Well, taking into account the countless braided styles you can create, we can't help but agree. That is why you should get the most of your long locks, letting your imagination fly when styling it. It can be a voluminous side bubble braid, a loose regular braid embellishing your straight hair or even a braid with a bright ribbon as a strand.
Four & Five Strand Braids
Credit photo: instagram.com/blushandmane
i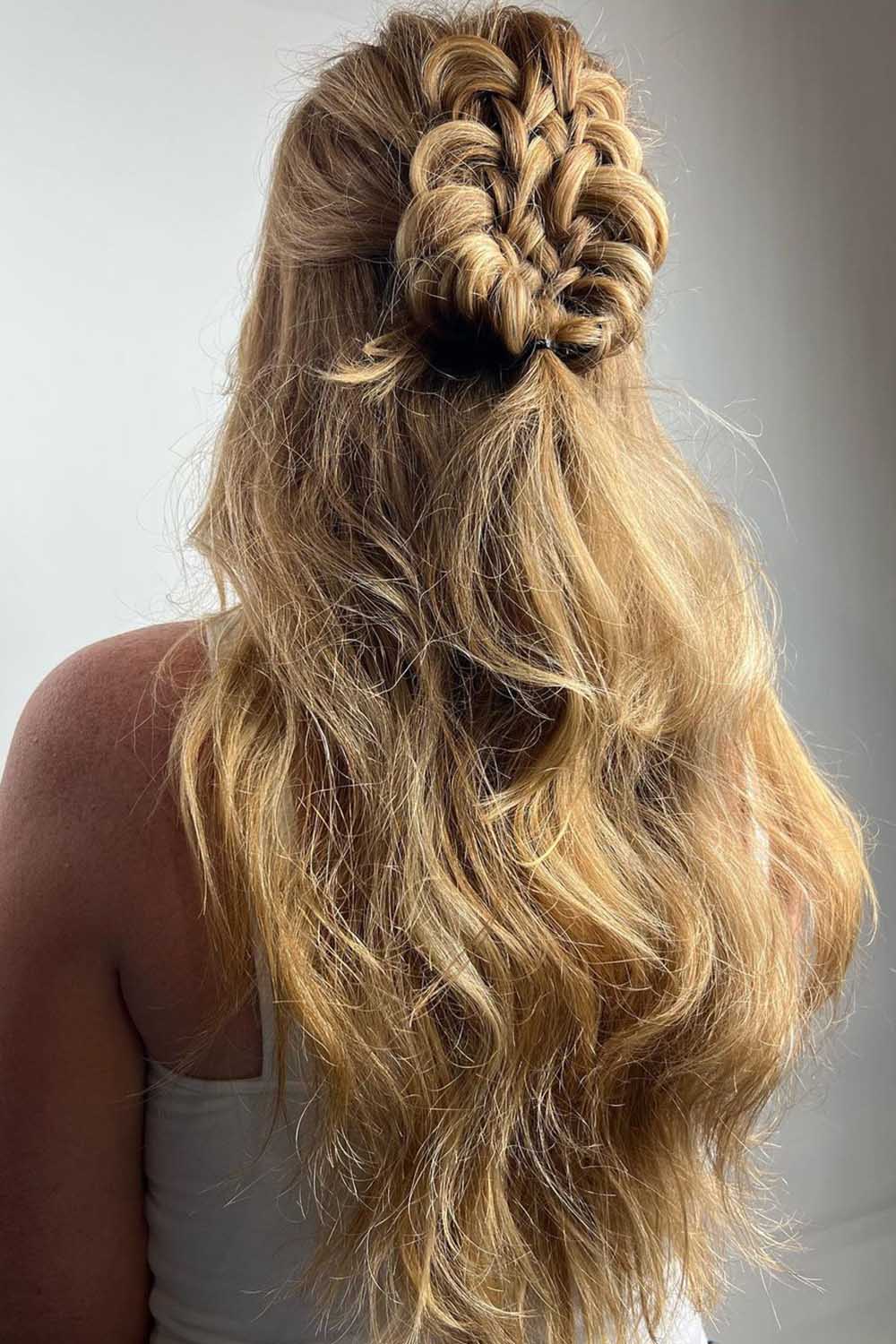 Credit photo: instagram.com/lalasupdos
i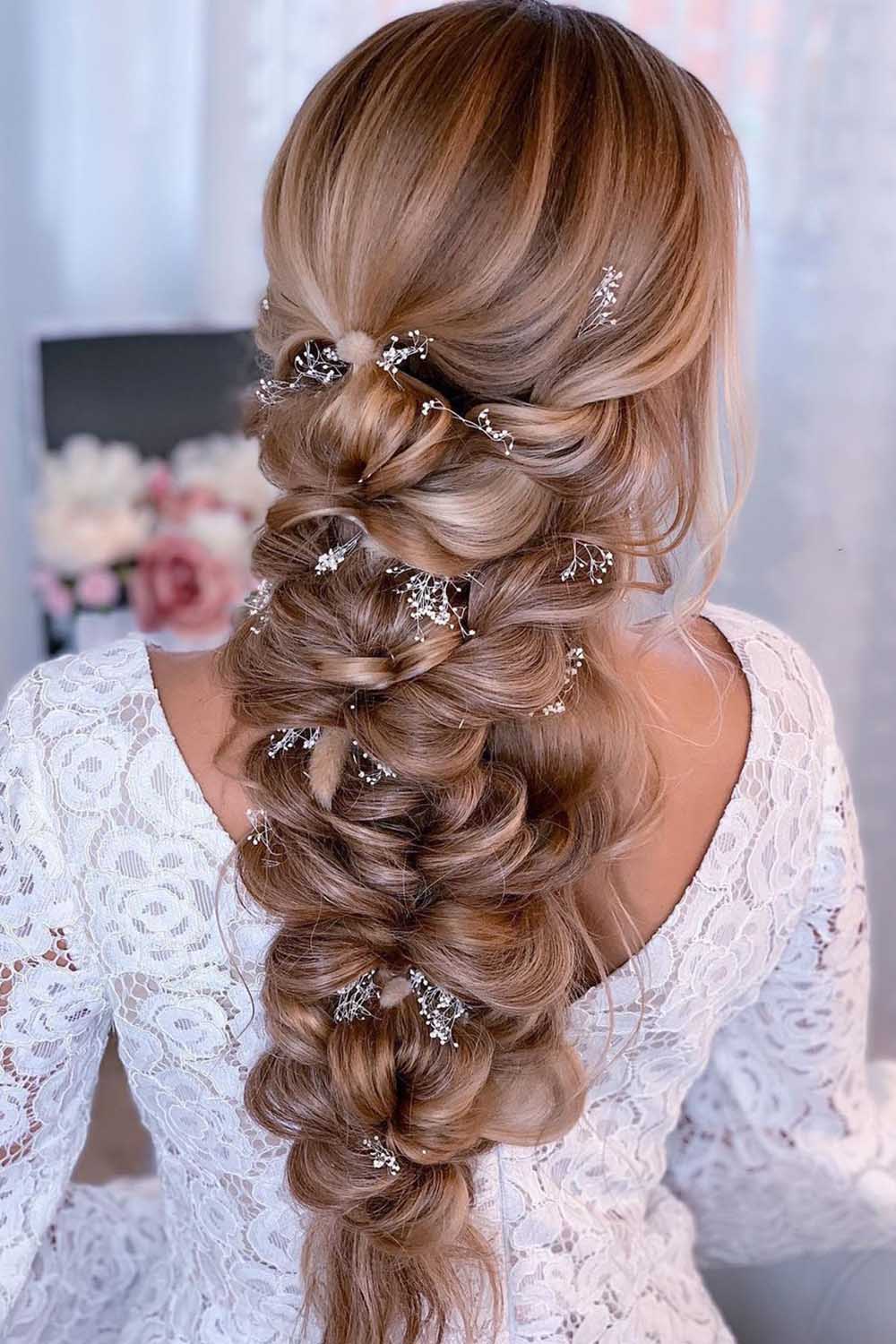 /
How about a textured masterpiece that will steal the show? This is another case where practicality meets stylishness! A super thick and defined mix of braided techniques will not only keep you comfortable with your hair but also give you a trendy, head-turning look.
There's no need to mention that four-strand and, consequently, five-strand braids aren't for the faint-hearted. They really need some time to get mastered. But, we don't want to scare you. On the contrary, we want you to learn this technique for two simple reasons. First, you will always have an enviable look with such a magnificent hairstyle. Second, once you master this technique, you will be able to create any hairstyle possible!
Braided Long Hair Embellished With Accessories
Credit photo: instagram.com/lenabogucharskaya
i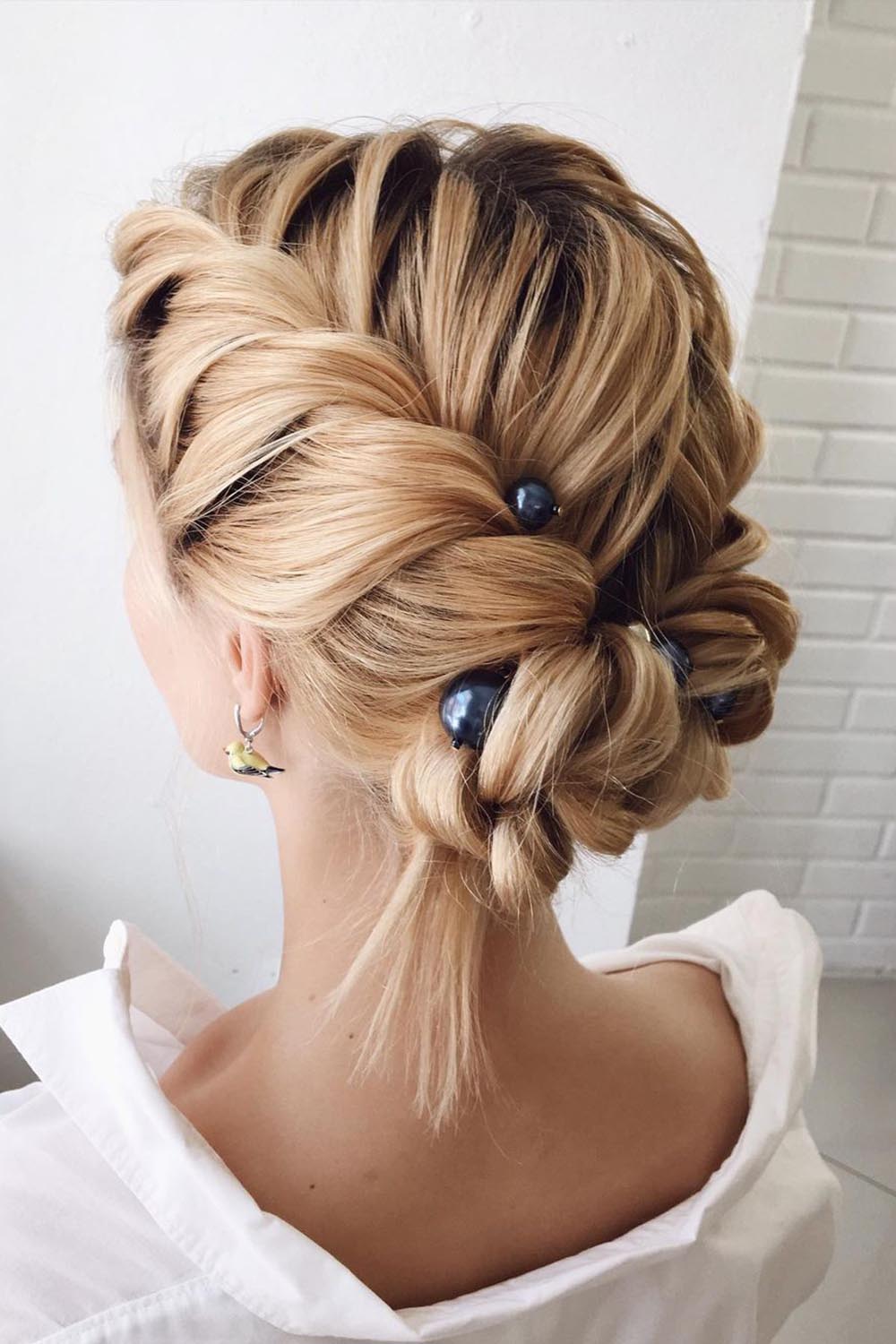 Credit photo: instagram.com/lizpaintshair
i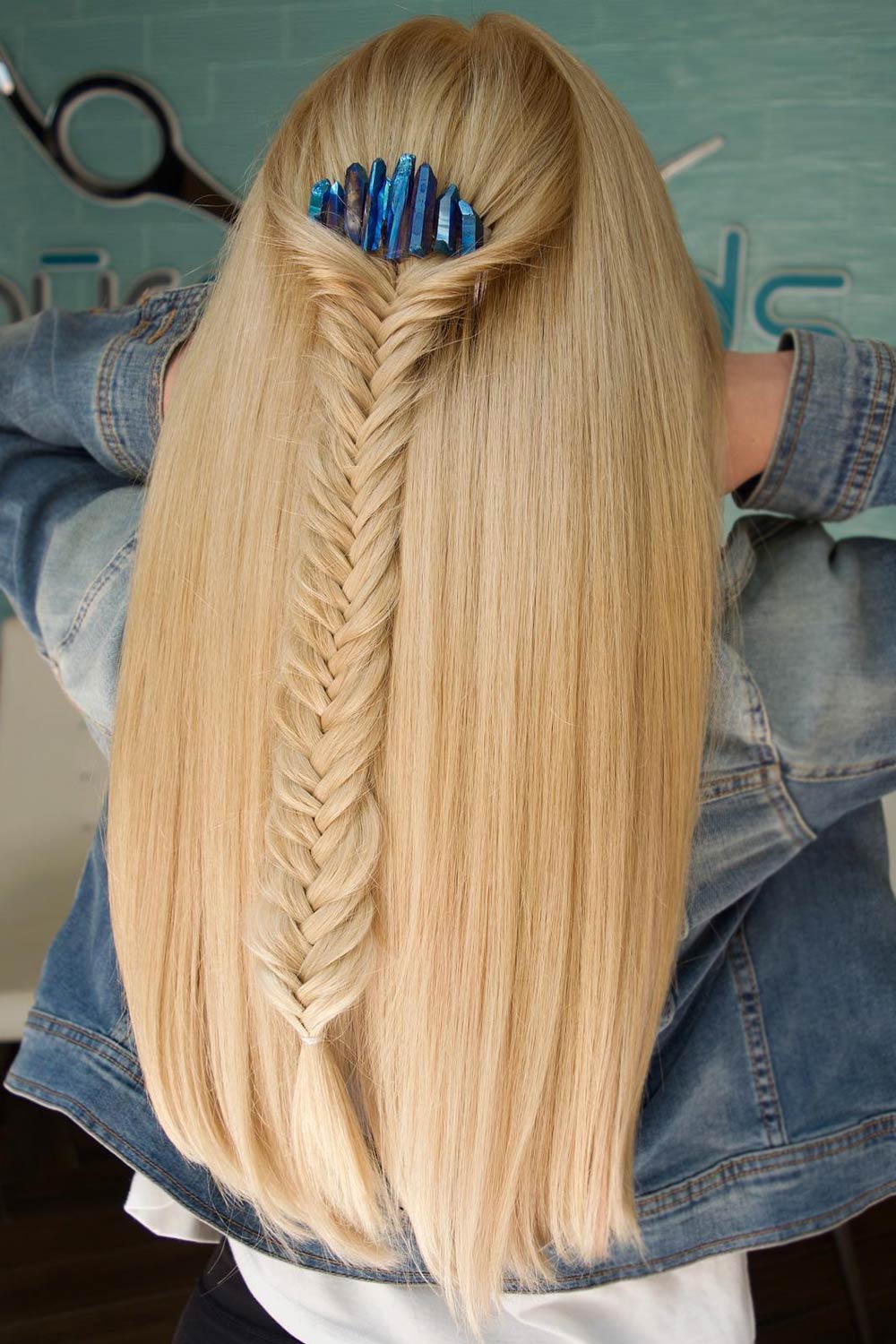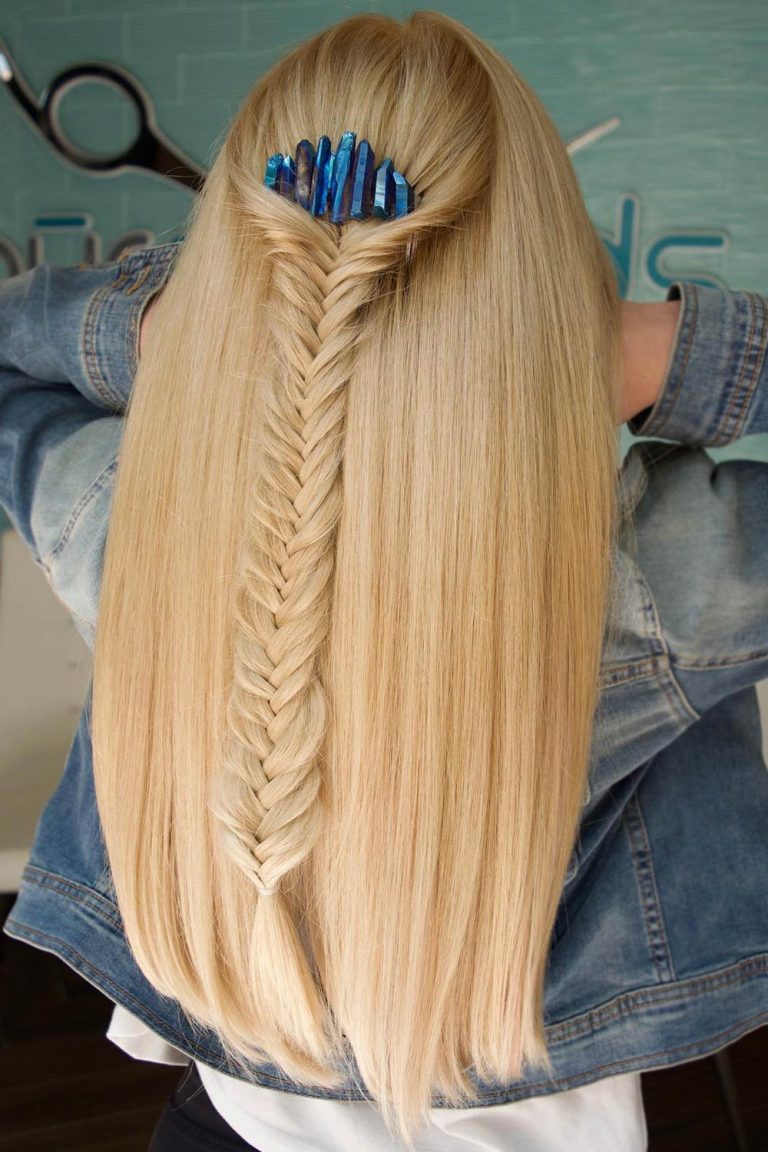 /
Some embellishment options for long hair are so breathtaking that not trying them would be a crime! While you can find accessories that match the look you're going to show up with, you can also find a stylist who shares your aesthetics. When asking your stylist for braids, specify if you want to get them accessorized beforehand. In this way, you will give the professional some time to think of the braided design, as well as of the accessory placement.
Lovely Ponytail Hairstyles For Long Straight Hair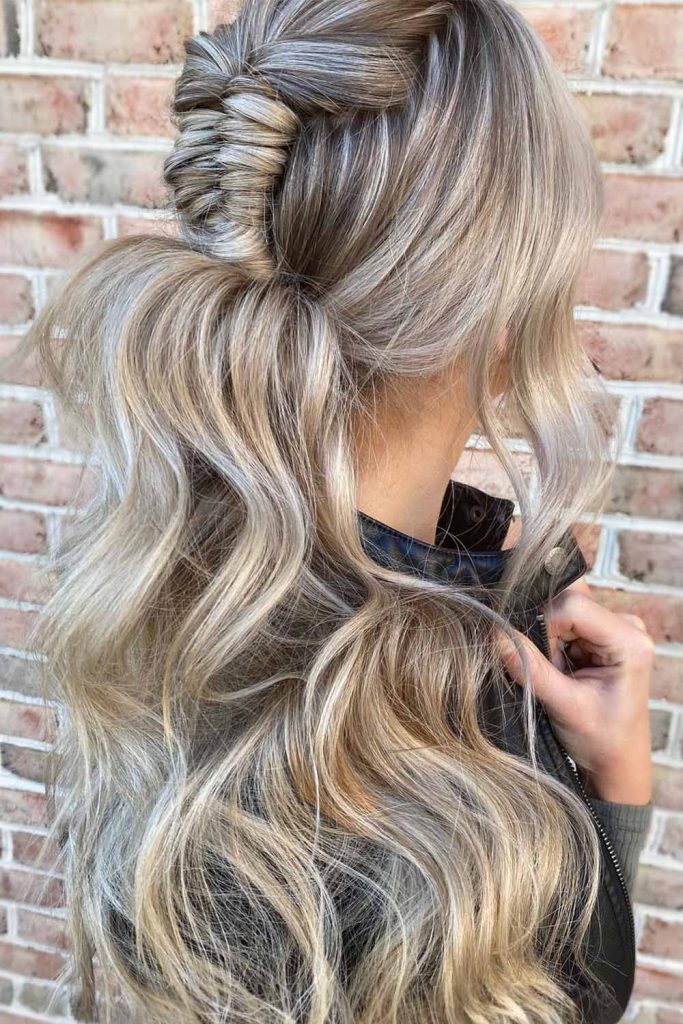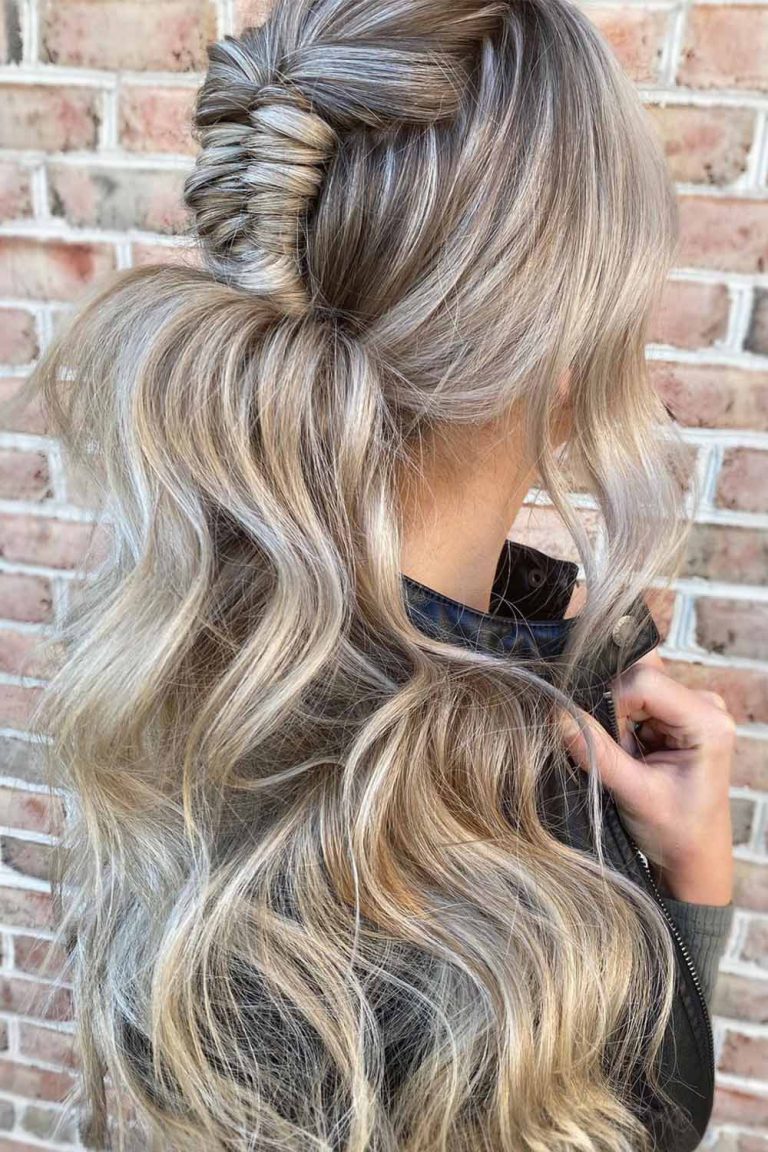 Credit photo: instagram.com/shelbyweatherholtzhair
Luckily, there are less radical options to be able to wear straight long hairstyles. For example, you can get chemical relaxers applied. Thus, your hair will be relaxed temporarily and less damaged. However, your hair will not be perfectly straight.
Waterfall Braids Straight Hairstyles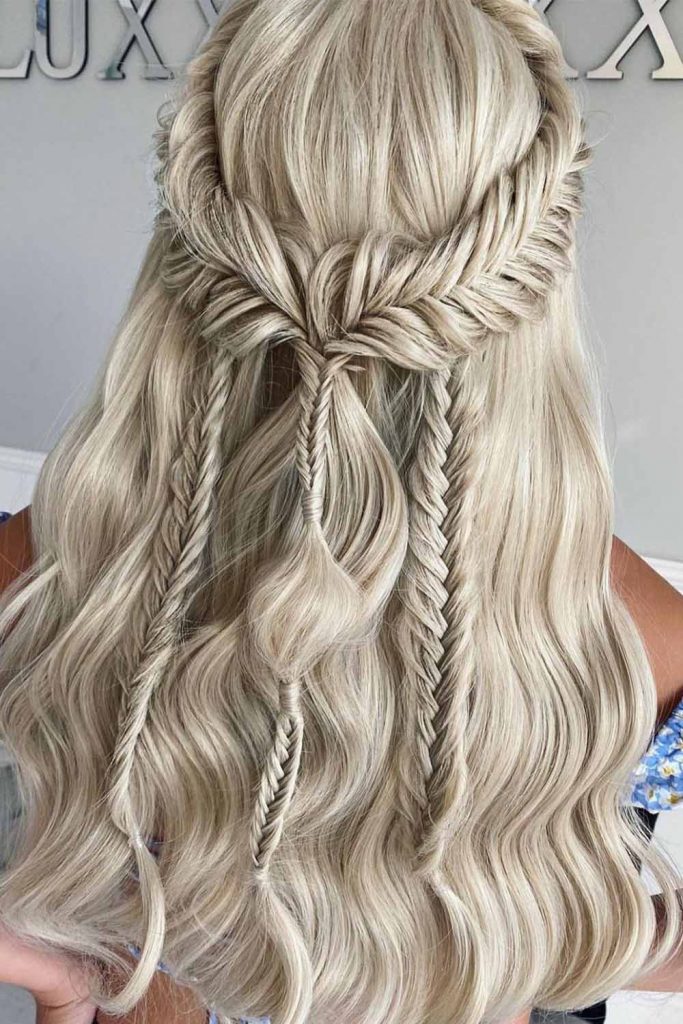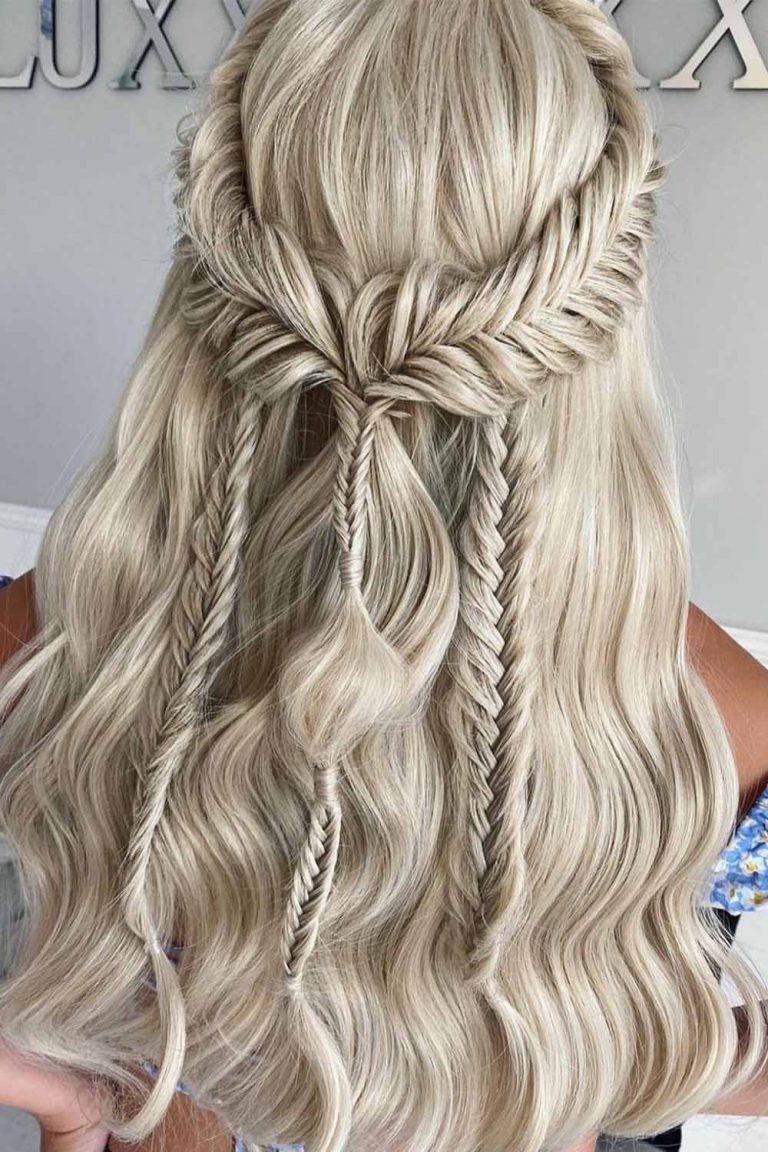 Credit photo: instagram.com/luxxloxx
Two kinds of chemical relaxers are available: No-Lye relaxers and also Lye relaxers. Hair professionals have different views on these two. However, as usually, it all depends on hair texture and type.
Faux Hawk Braids Straight Hairstyles
Lye relaxers work fast on hair. And, consequently, they rinse out easily. No-Lye relaxers tend to dry out hair, which is to be aware of. But if your scalp is sensitive, you'd better pick No-Lye. In this case, apply a special anti-calcifying shampoo regularly.
Credit photo: instagram.com/luxxloxx
i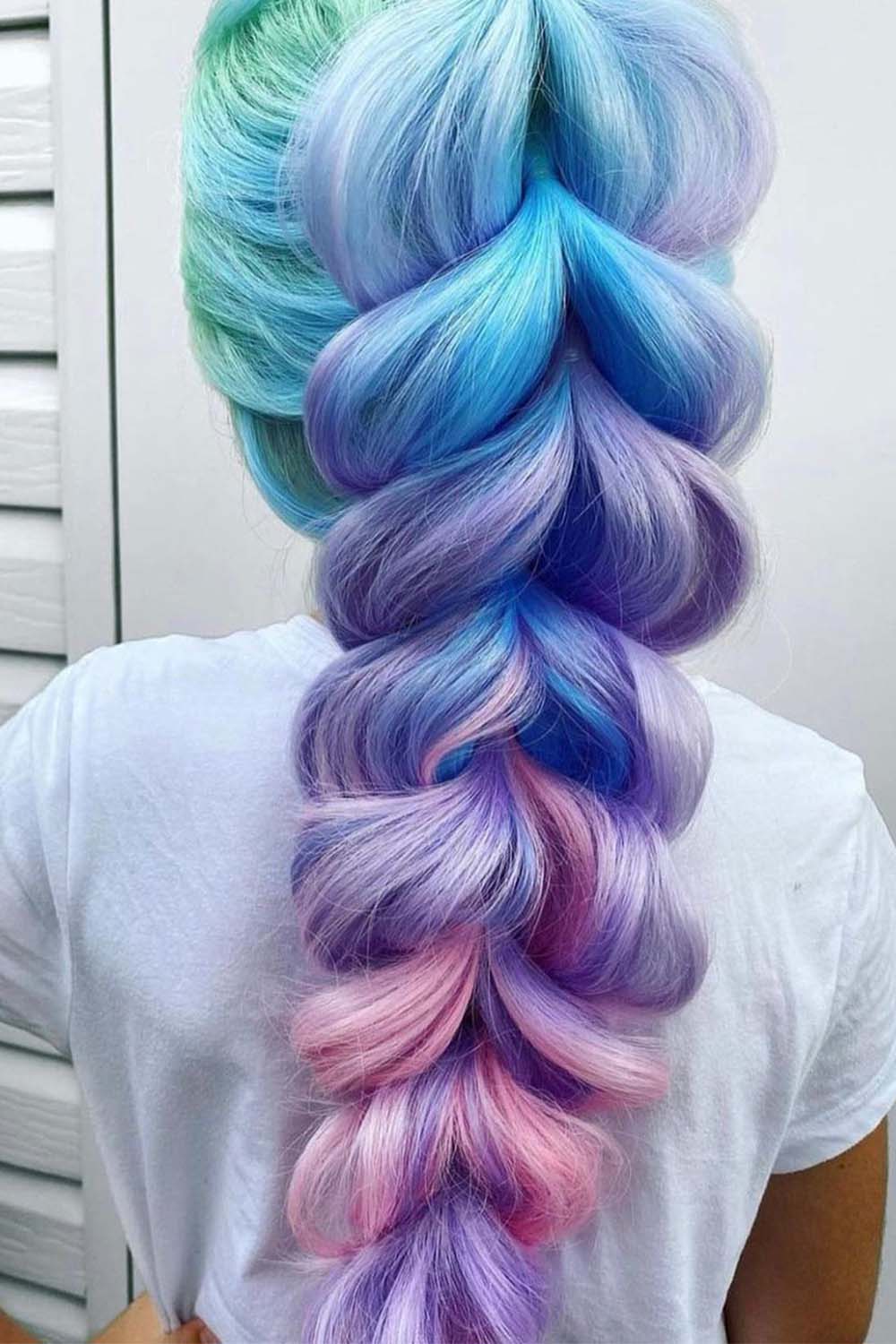 Credit photo: instagram.com/sabrinadijkman
i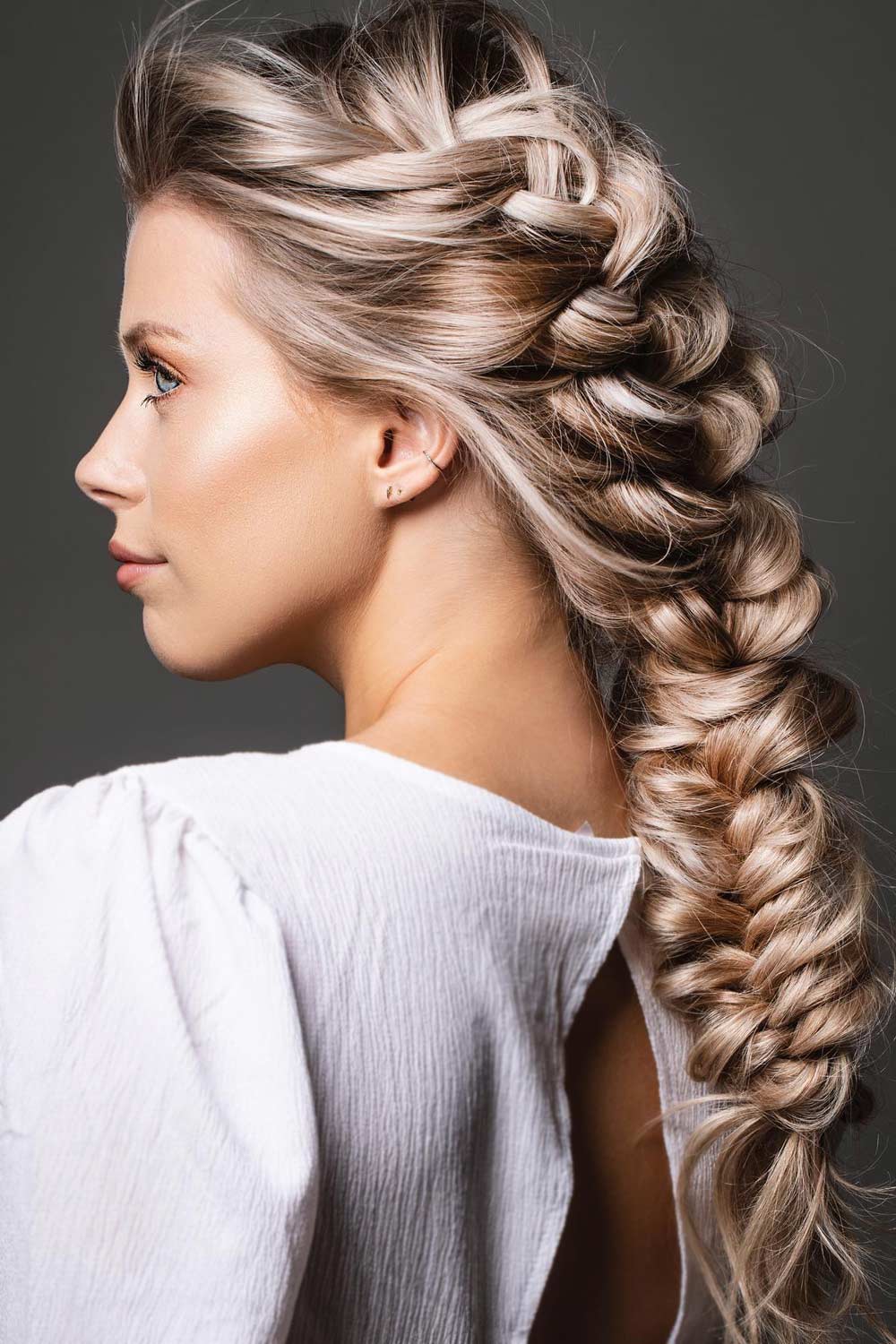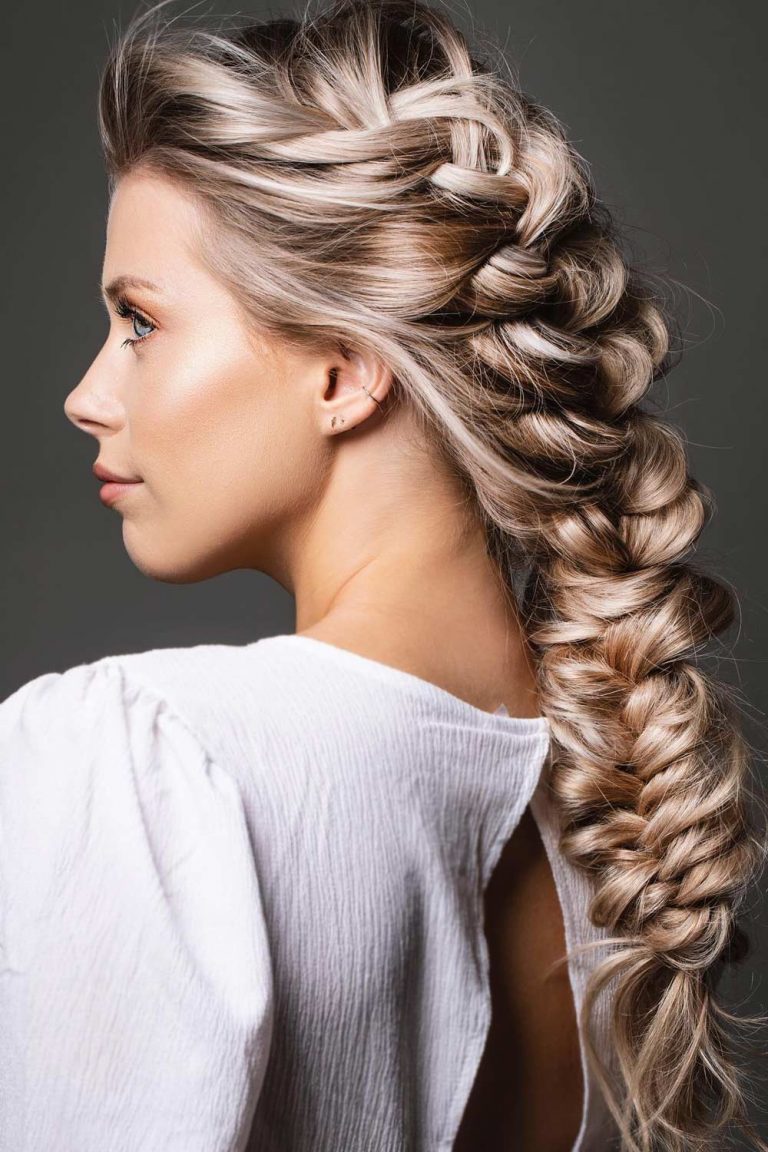 /
Braids With Ribbons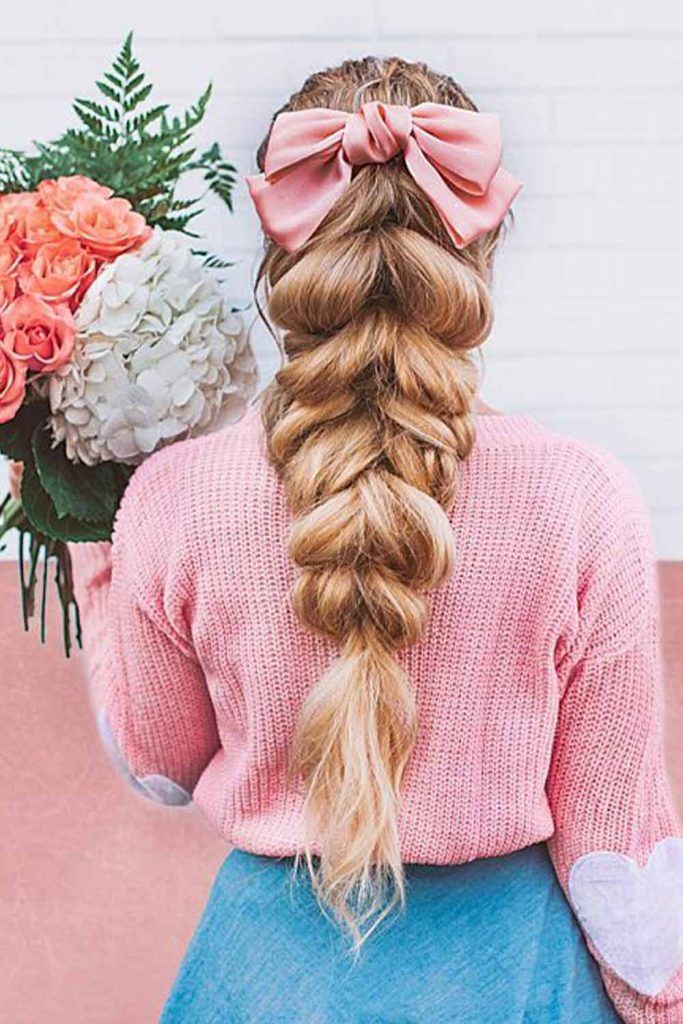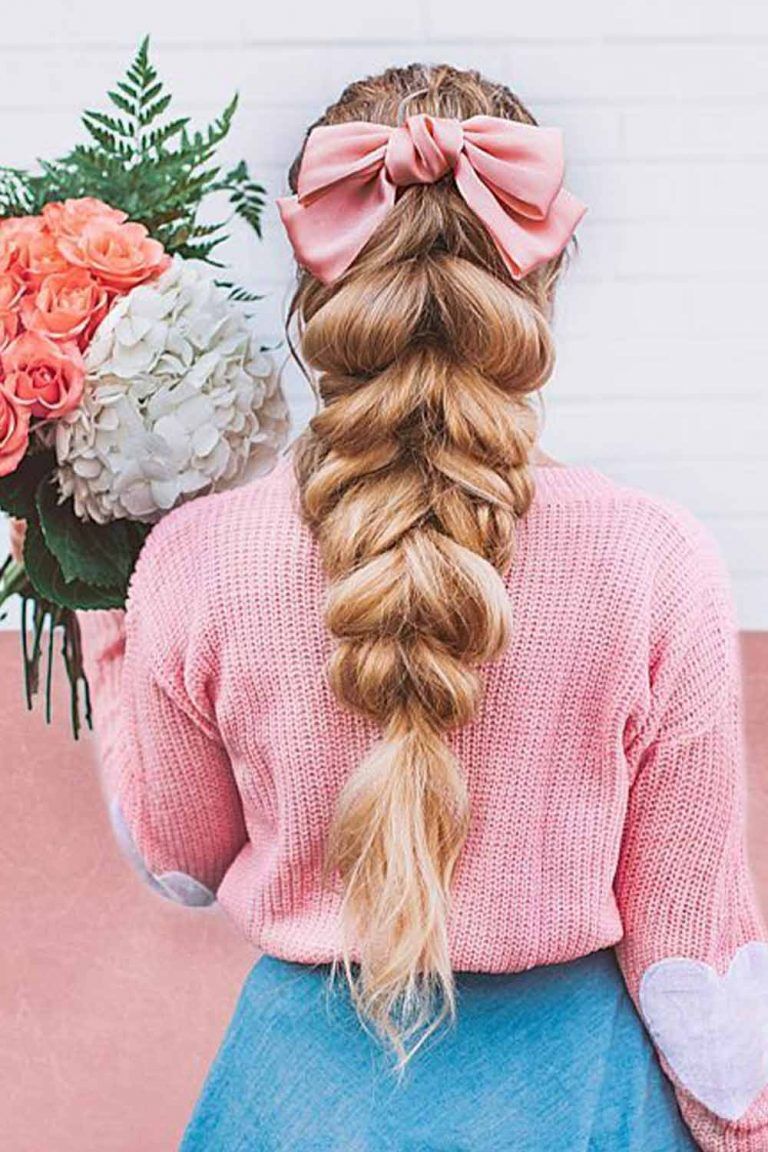 Credit photo: instagram.com/angelroseturner
No one can deny the fact that romantic hairstyles have become a great trend lately. More and more people prefer comfort and beauty they bring. Look at these beautiful braids accessorized with ribbons. Choose the one that matches your mood and it will be a great addition to your whole look.
Infinity Knot & Fish Tail Braid Combo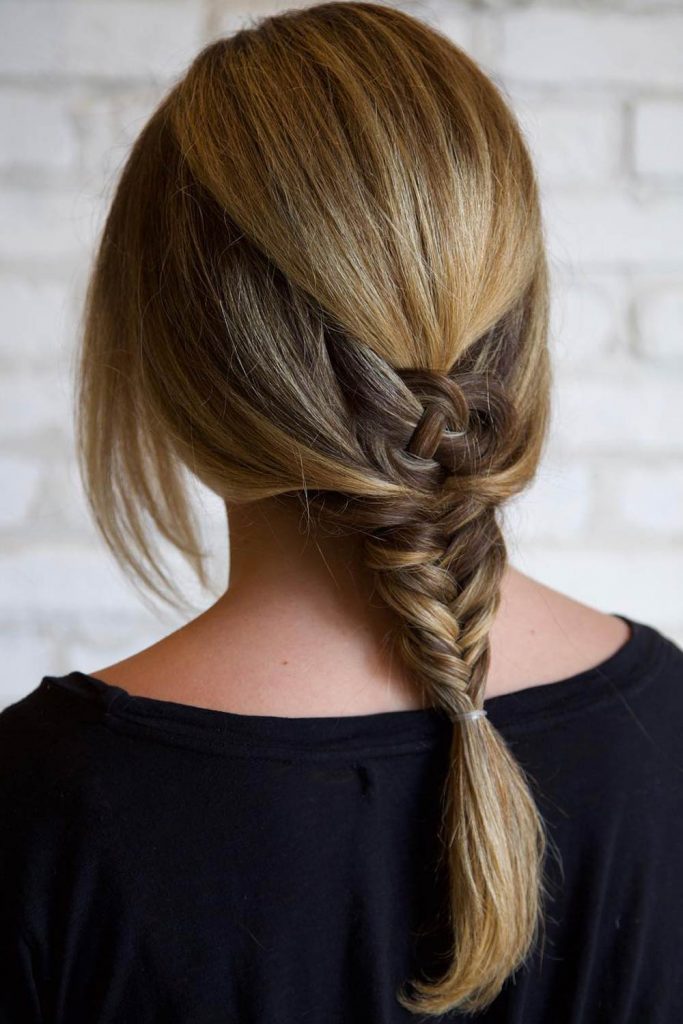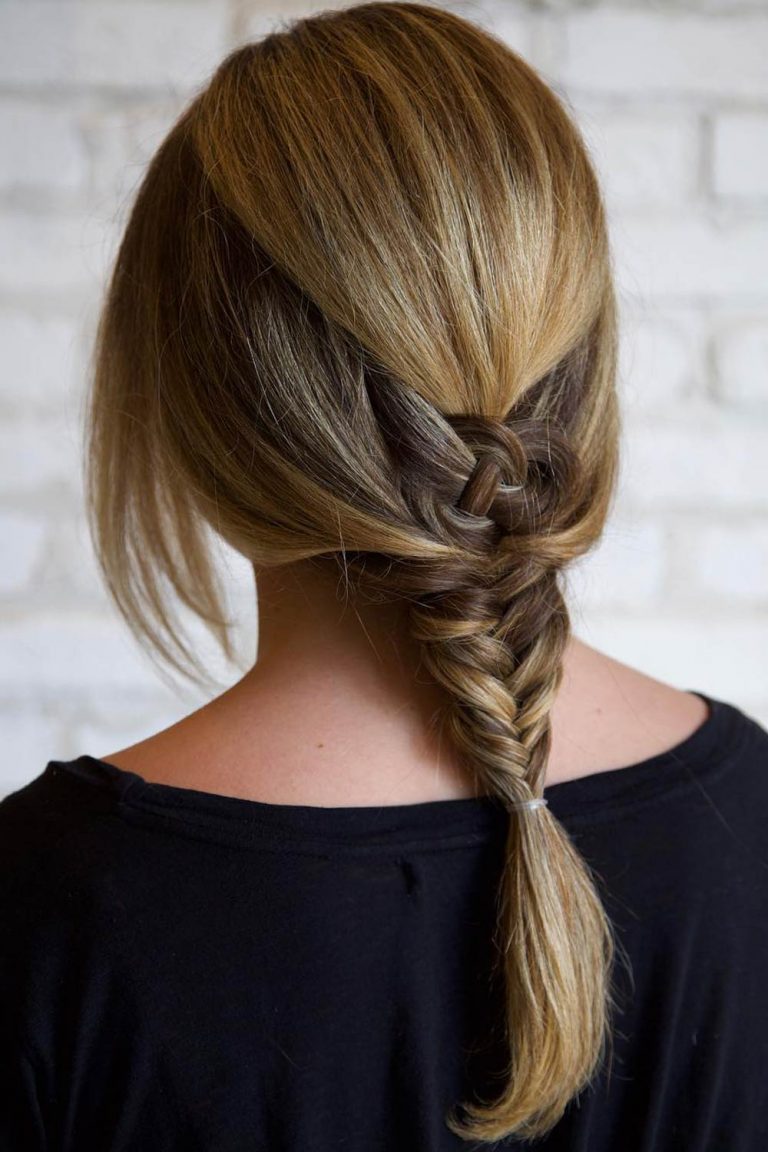 Credit photo: instagram.com/lizpaintshair
Adding an intricate detail to hairstyles for straight hair can make a world of difference. As such, when weaving a fish tail braid, start with an infinity knot at its base. Although it is so subtle, it completely changes the way your hairstyle is perceived. As it makes everyone want to carefully examine every inch of it, you can rest assured that you will never go unnoticed.
Alternative Massive Volume Braid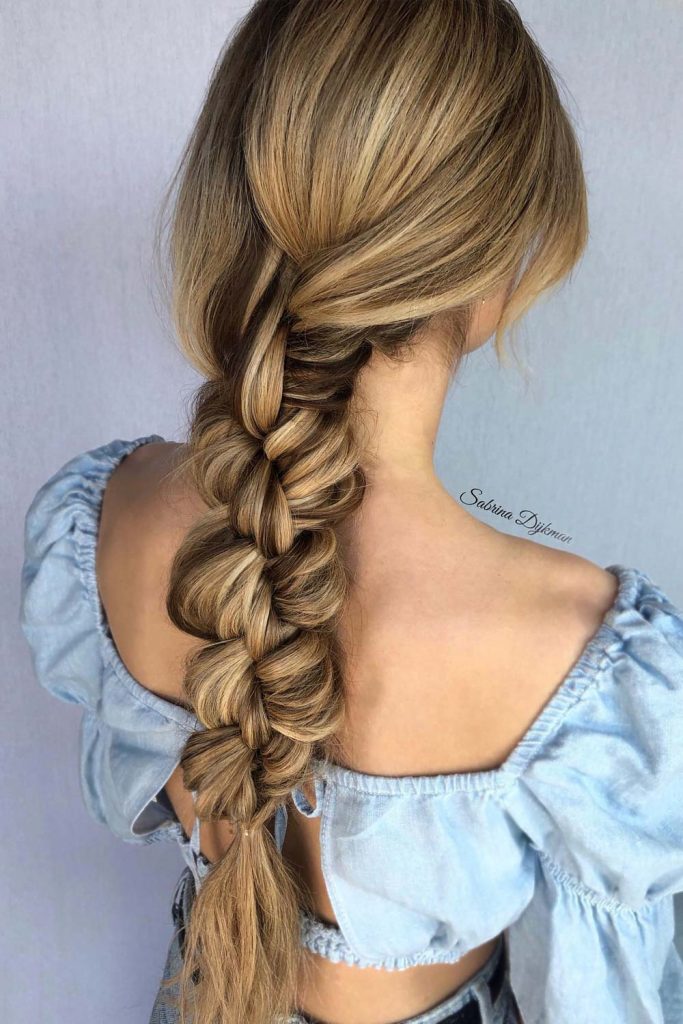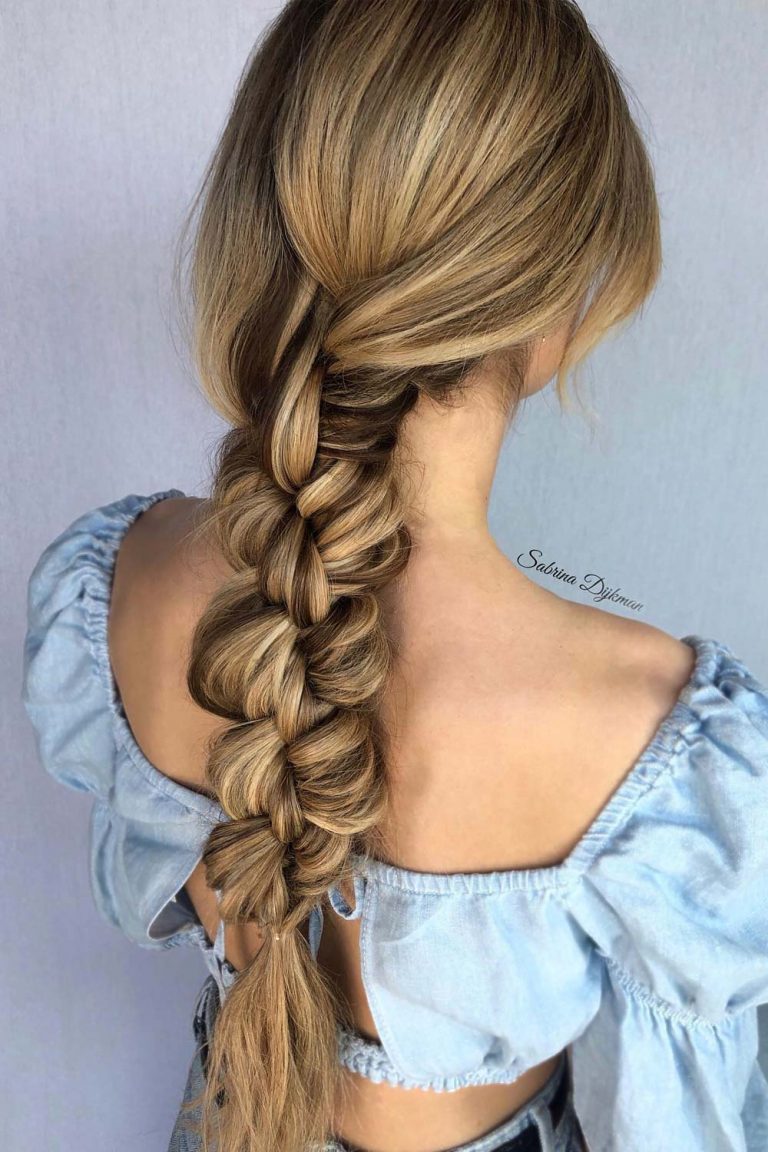 Credit photo: instagram.com/sabrinadijkman
Pretty often straight hair looks limp and flat and that is when a voluminous braid comes into play. At first, you can braid your locks like you normally do and then pull out the strands from the sides to create an extra volume. This massive braid is a perfect alternative for women who struggle to get an ample and full braided hairstyle.
Ponytail Hairstyles Ideas For Straight Hair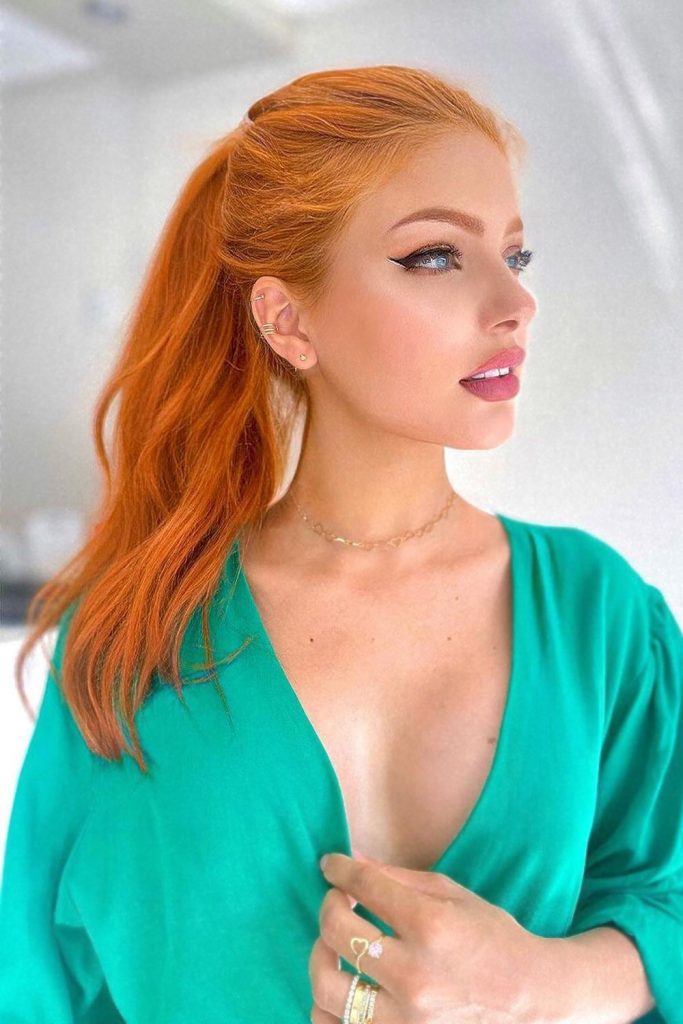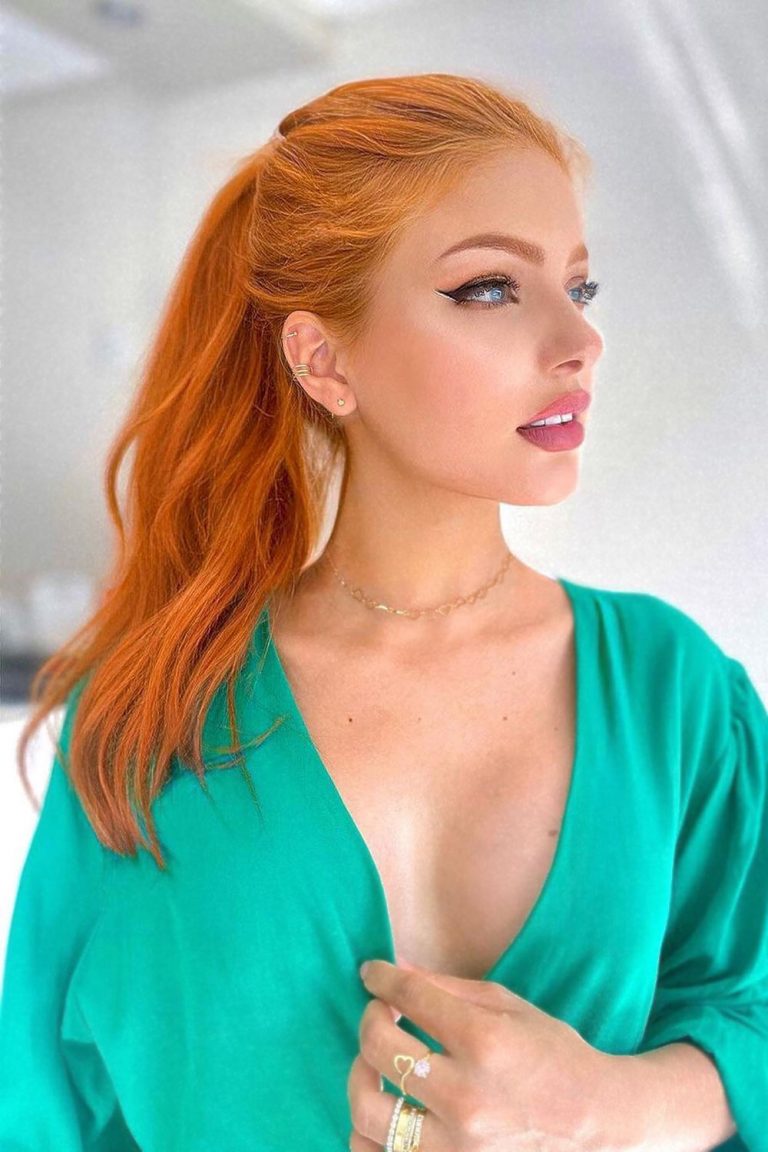 Credit photo: instagram.com/ruivosdobrasil
There's nothing complicated about ponytails, indeed. But, you can't even imagine how awesome you can look with the latest version of ponytails! Once you have a look at these hairstyles, you will never say that a pony is too simple.
Credit photo: instagram.com/lenabogucharskaya
i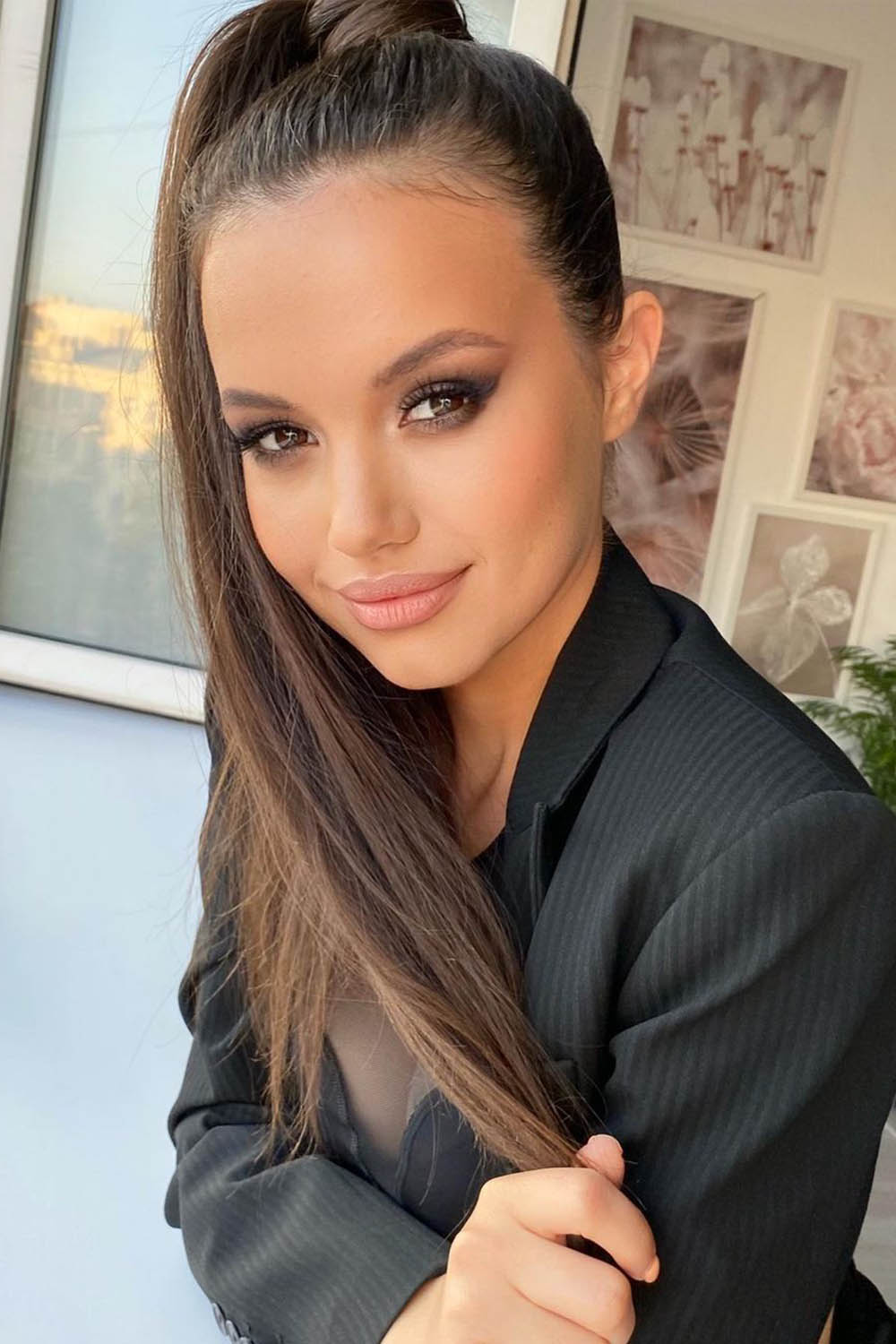 Credit photo: instagram.com/hair_vera
i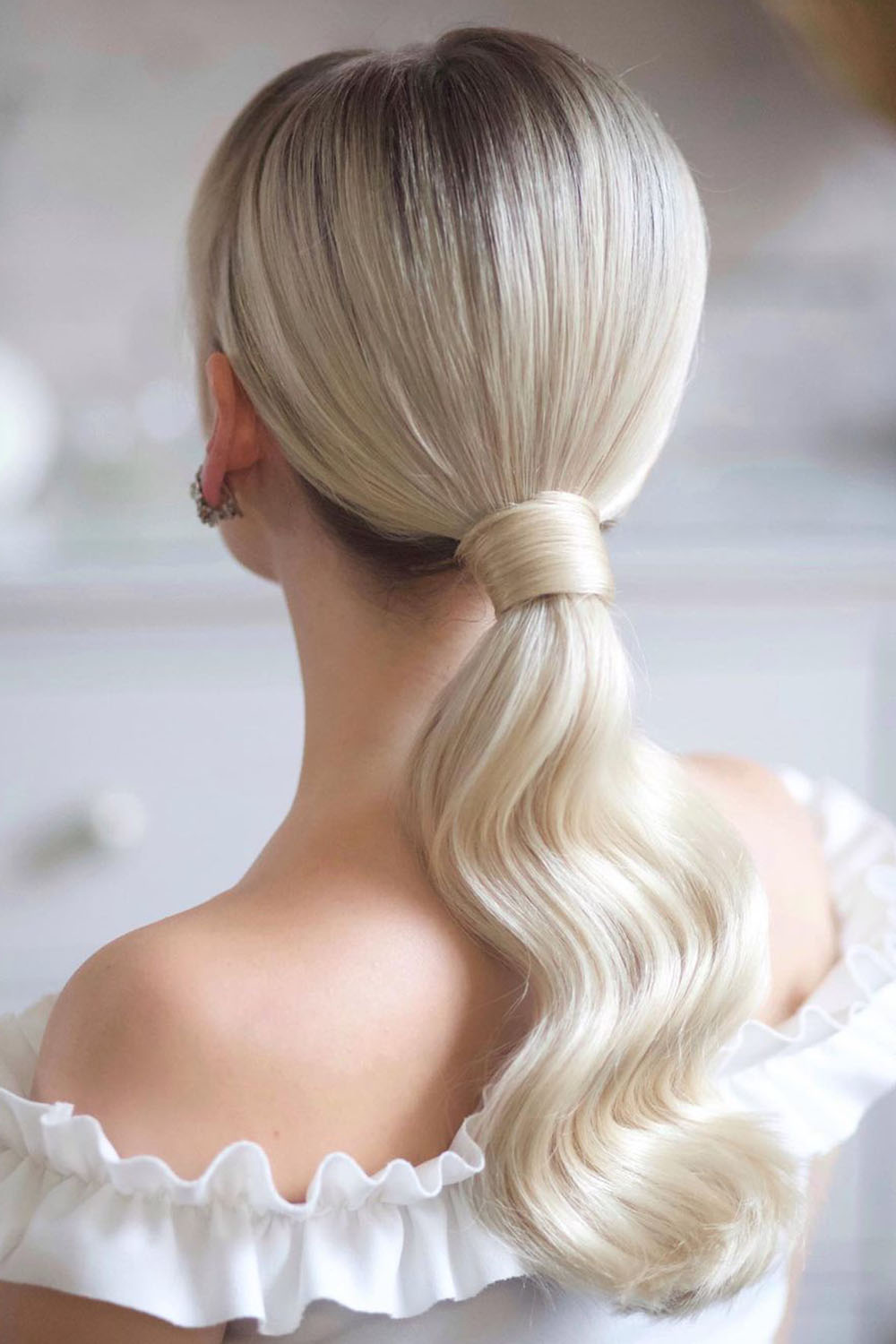 /
There are no better straight hairstyles for long hair than ponytails. Since your hair is sleek and manageable, you can play around with different types of pony styles, thus diversifying your casual look.
What we will never stop telling our readers is that ponytails aren't as simple as they seem to be. Now, it's getting even more clear that this style has a lot in common with braids. Moreover, these two go hand in hand when you want to create an elegant yet creative hairstyle. You can start your 'do as a braid, and continue as a pony, for example. You will also love the way simple details like framing front locks or twisted sections add more character to your pony.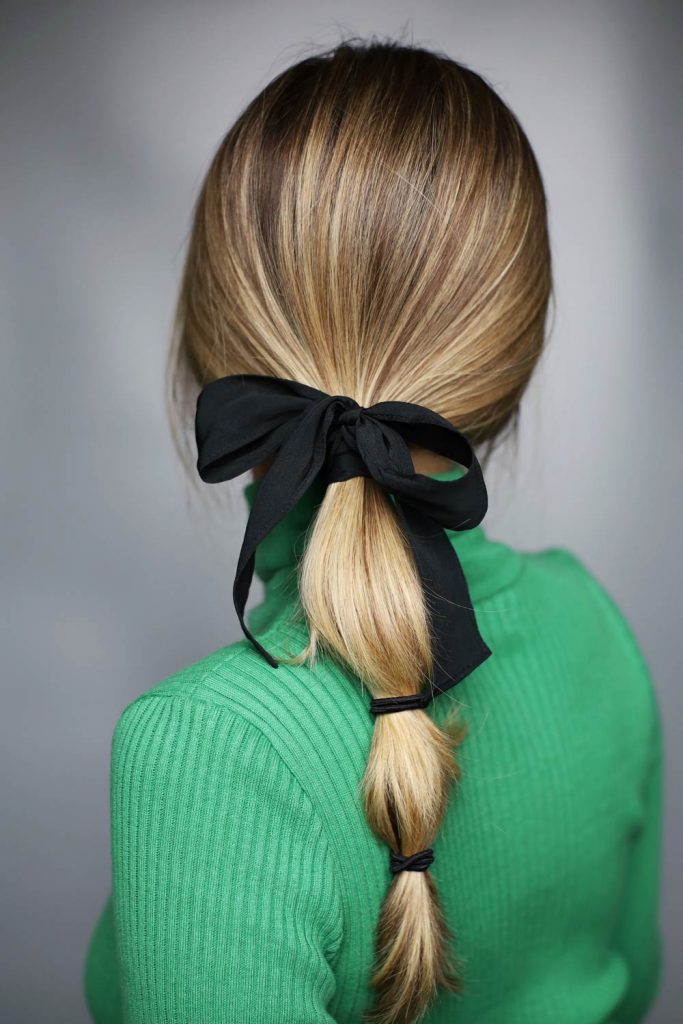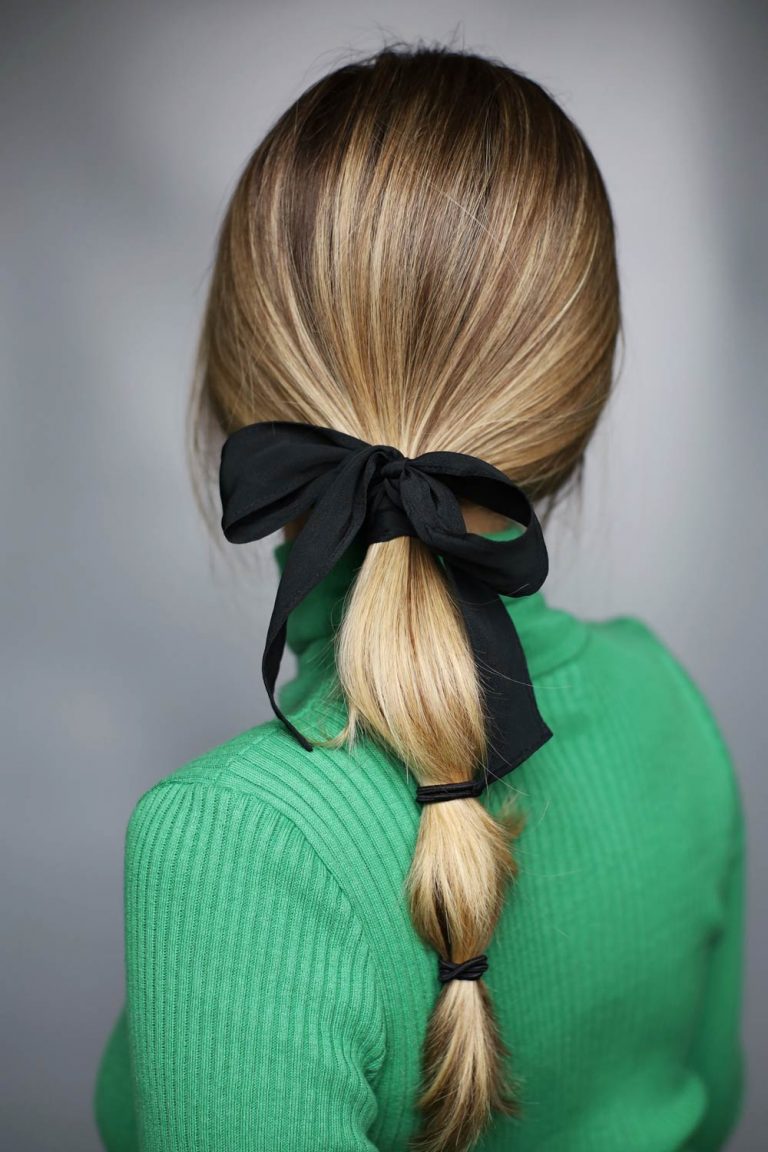 Credit photo: shutterstock
Braided Ponytail Straight Hairstyles
Credit photo: instagram.com/luxxloxx
i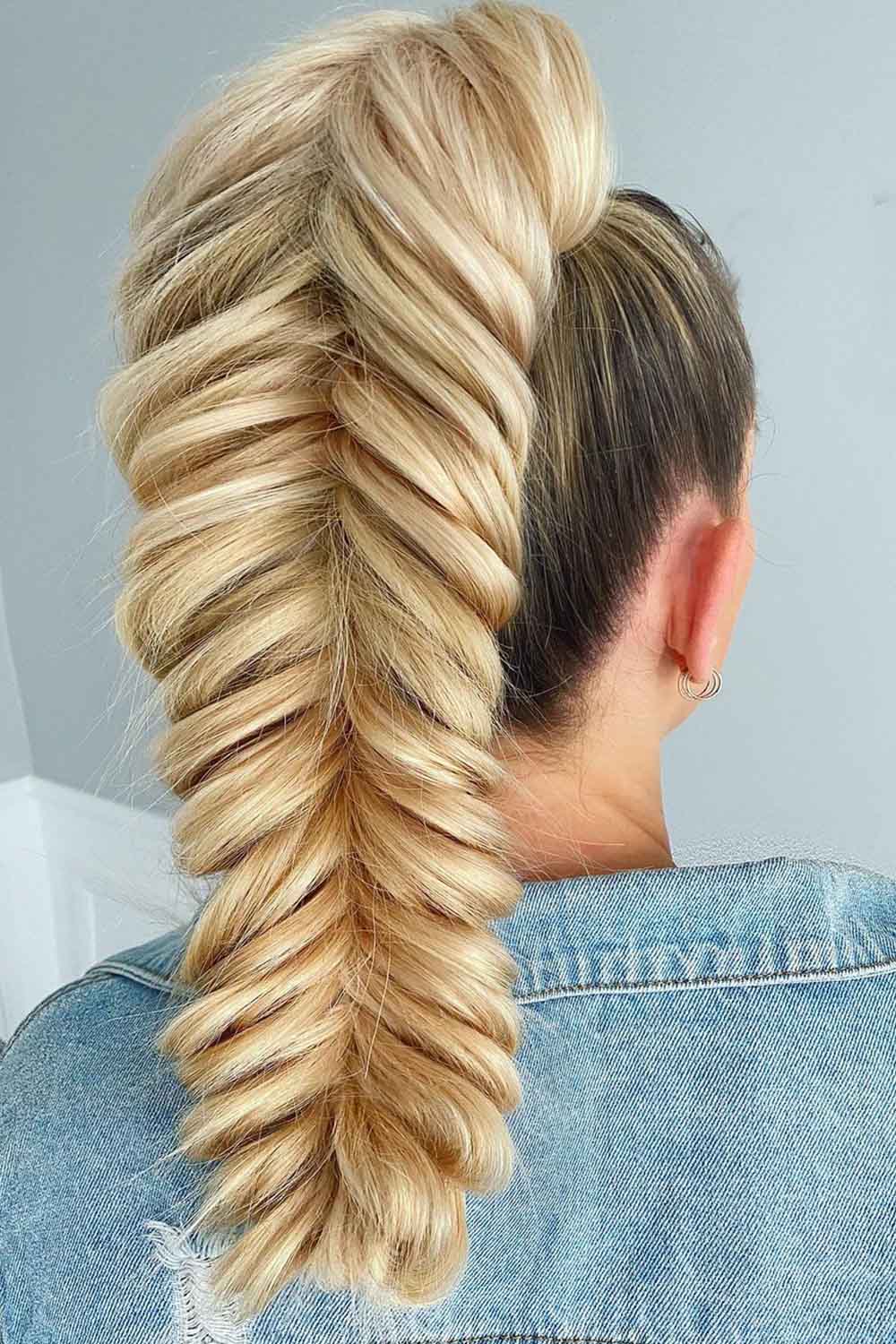 Credit photo: instagram.com/luxxloxx
i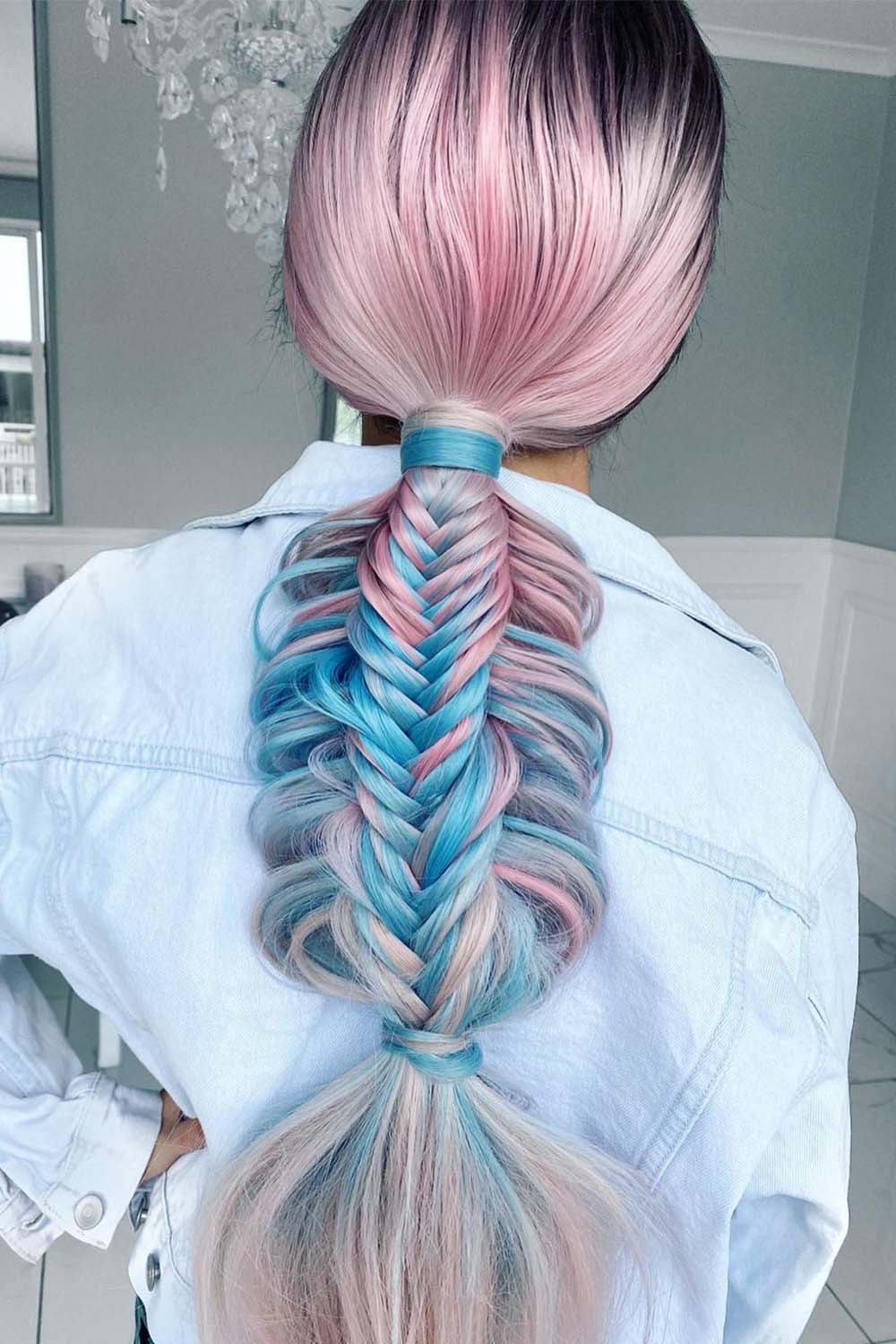 Credit photo: instagram.com/taylor_lamb_hair
i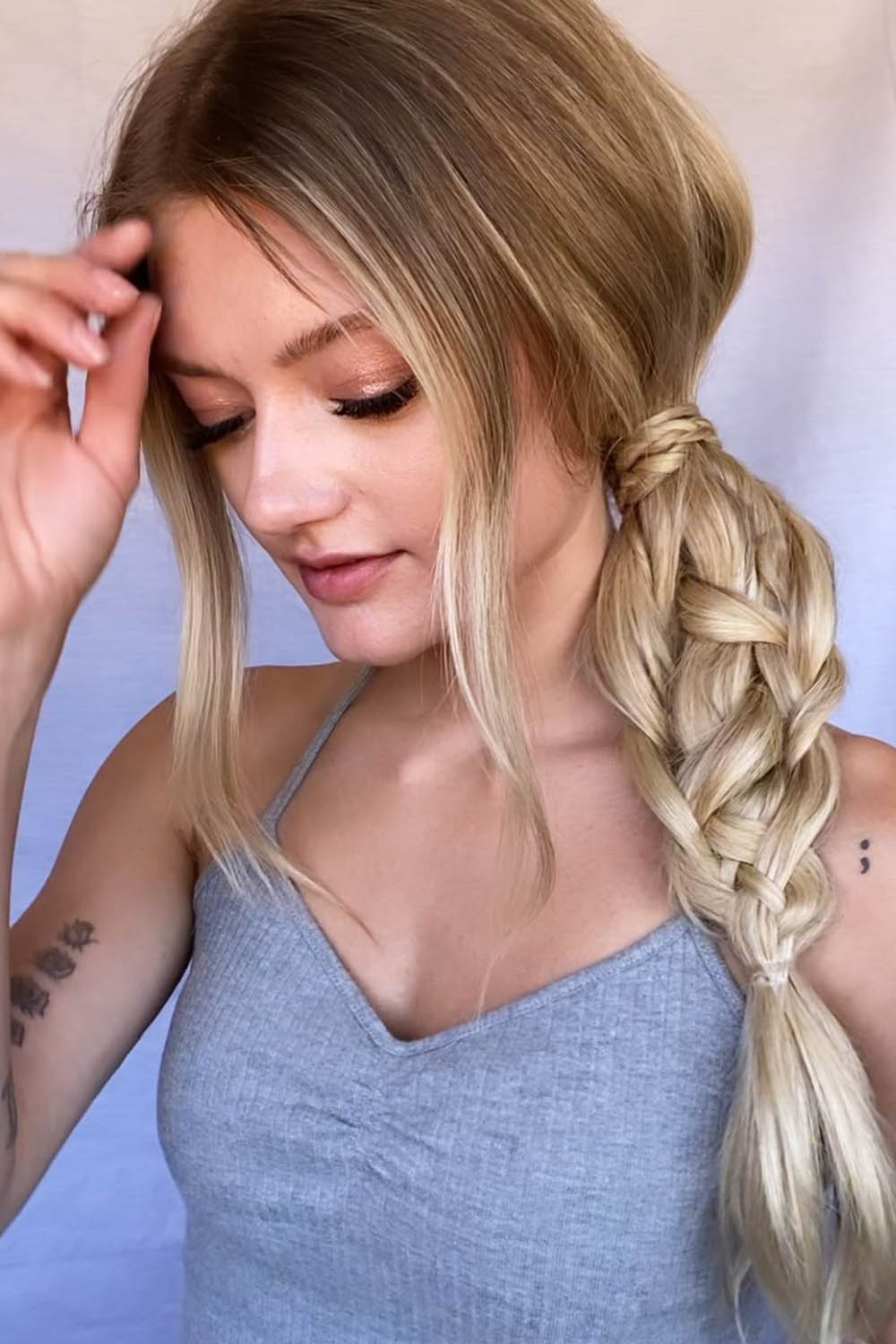 /
Braids will always be a good match for ponytails. Their duo is another proof for the genius of simplicity. Whether it's a side braid that turns into a pony, a gentle pull-through braid that slowly becomes a pony, or an awesome braided Mohawk ponytail, you will look unique, that's for sure.
Let your ponytail be the canvas and braids be the paints! Your canvas can be straight, wavy and even crimped, which is a chic choice for fine locks. As for the braids, you are welcome to pick anything that suits you best. Here's an amazing way to amp up your style in seconds. First, braid your hair both tightly and loosely, switching from one shape to the other throughout the styling. Then, when the braid is ready, pull the edges wherever you like for an additional volume.
Cool Low Ponytails
Do you have long hair and you`ve run out of ideas of how to style it? We have a great suggestion for you. Why don`t you make a low ponytail? It will not only be looking super neat but will also be really stylish on you, especially if you add accessories.
Credit photo: instagram.com/amythemermaidx
i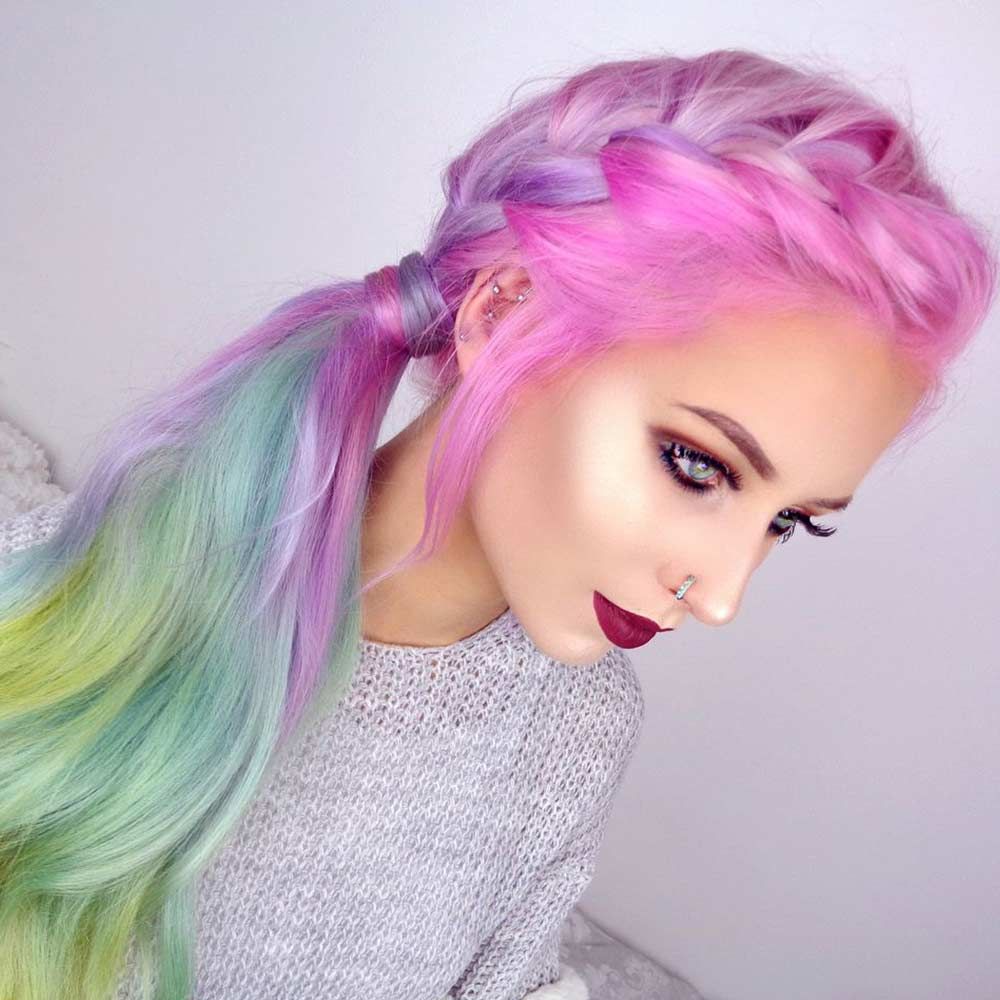 Credit photo: instagram.com/Taylor_lamb_hair
i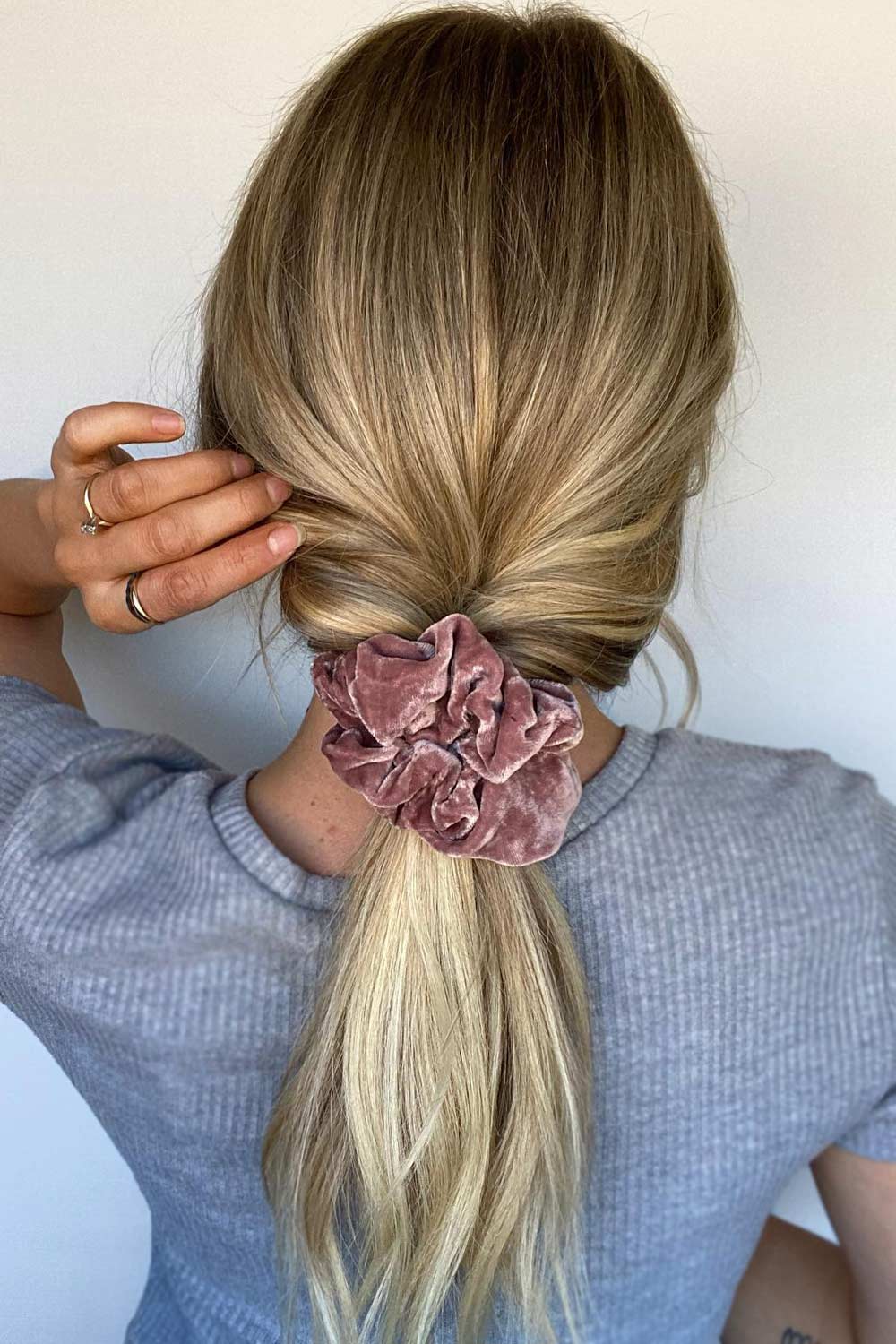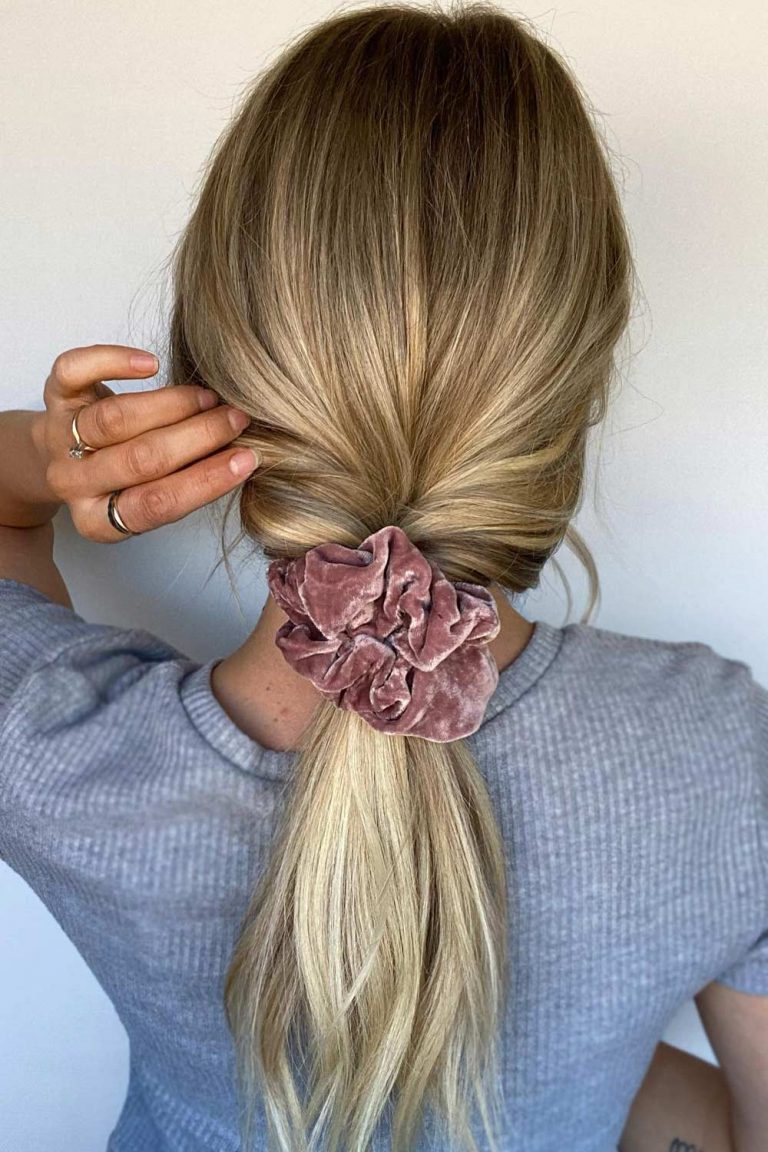 /
Updo Hairstyles For Straight Hair Type
Nothing complements the beauty of straight hair than updos, especially if they're textured and accessorized. In case you haven't tried updos or seem to have tried everything, these ideas will be a fresh breath of air with a sense of femininity to your styling routine!
Credit photo: instagram.com/tonyastylist
i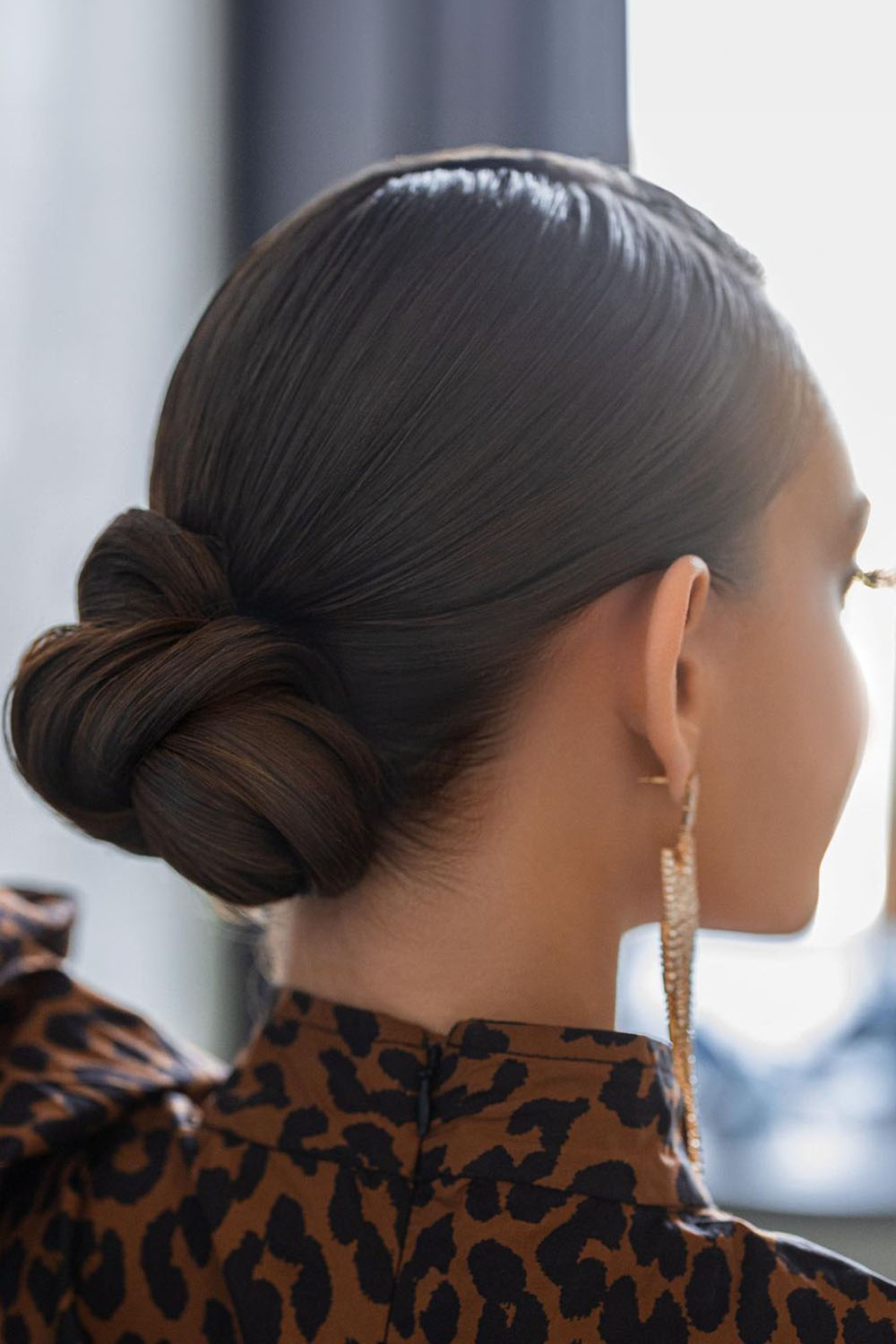 Credit photo: instagram.com/tonyastylist
i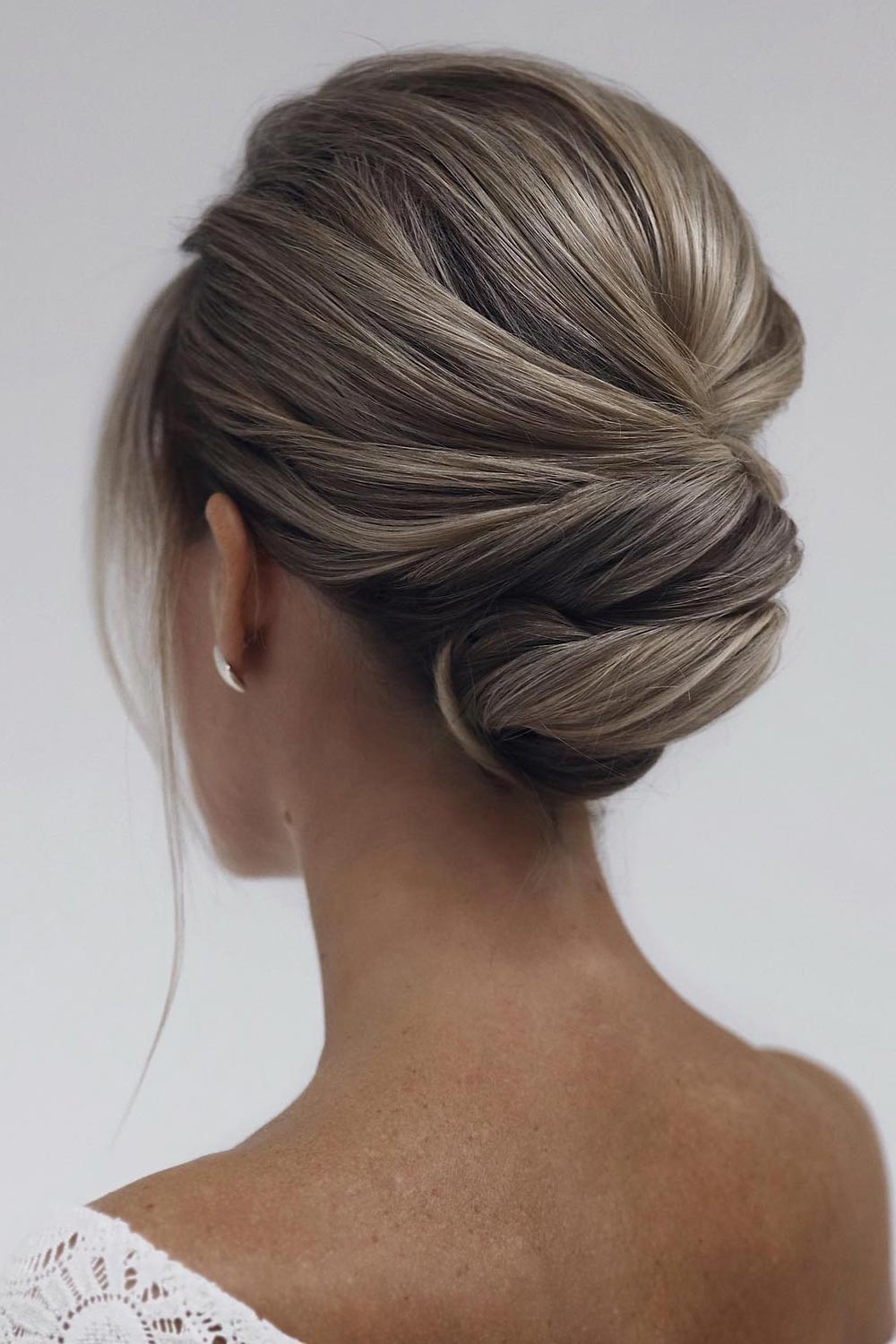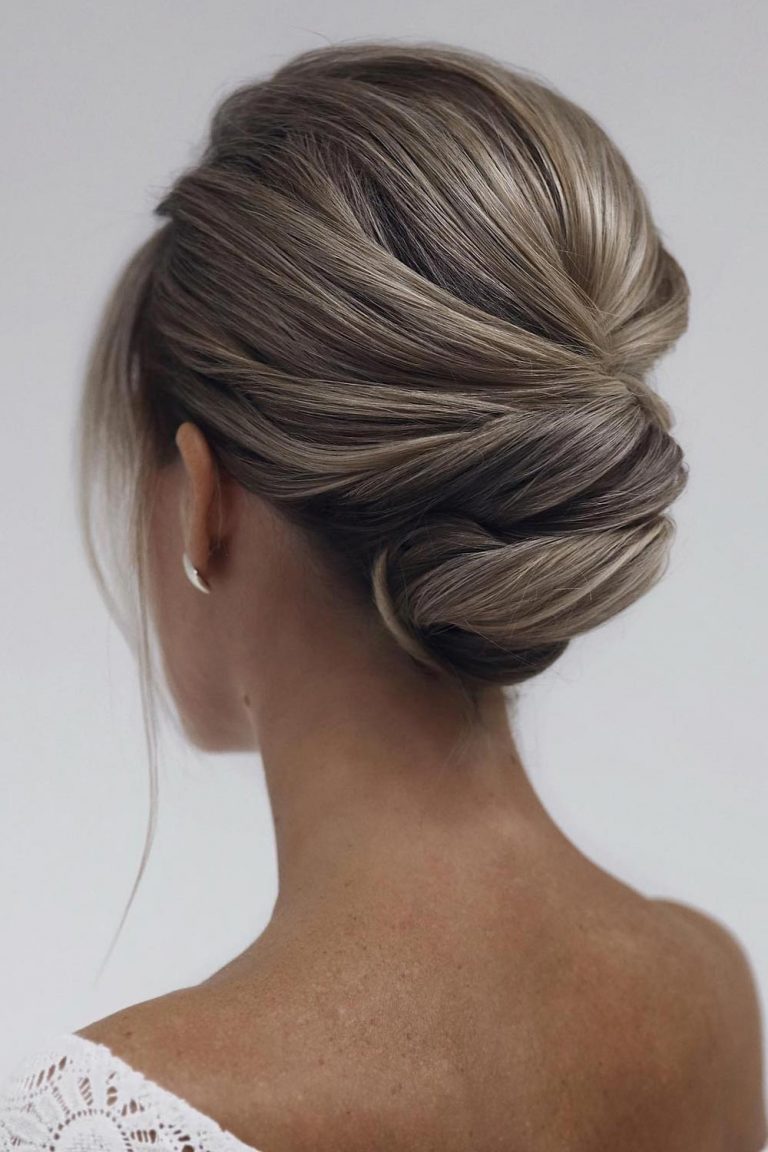 /
While there's nothing easier than twisted updos, nothing can compare to the gentle vibe and sense of femininity these hairstyles can add to your look. To individualize your girly twist, you can finish the look with a minimalist accessory or focus on the texture of your locks, making the 'do as detailed as possible.
The best thing is, twisted hairstyles can conceal second-day hair. In fact, they're even easier to recreate in this case. Since such ideas look pretty simple, you can breathe individuality into it with a creative approach to the texture or accessories. For casual looks, a slightly texturized bun will do just great. And when it comes to special occasions, some hair embellishments will make your bun a red-carpet 'do.
Low Bun Updos Which Are Perfect For Any Occasion
Credit photo: instagram.com/tonyastylist
i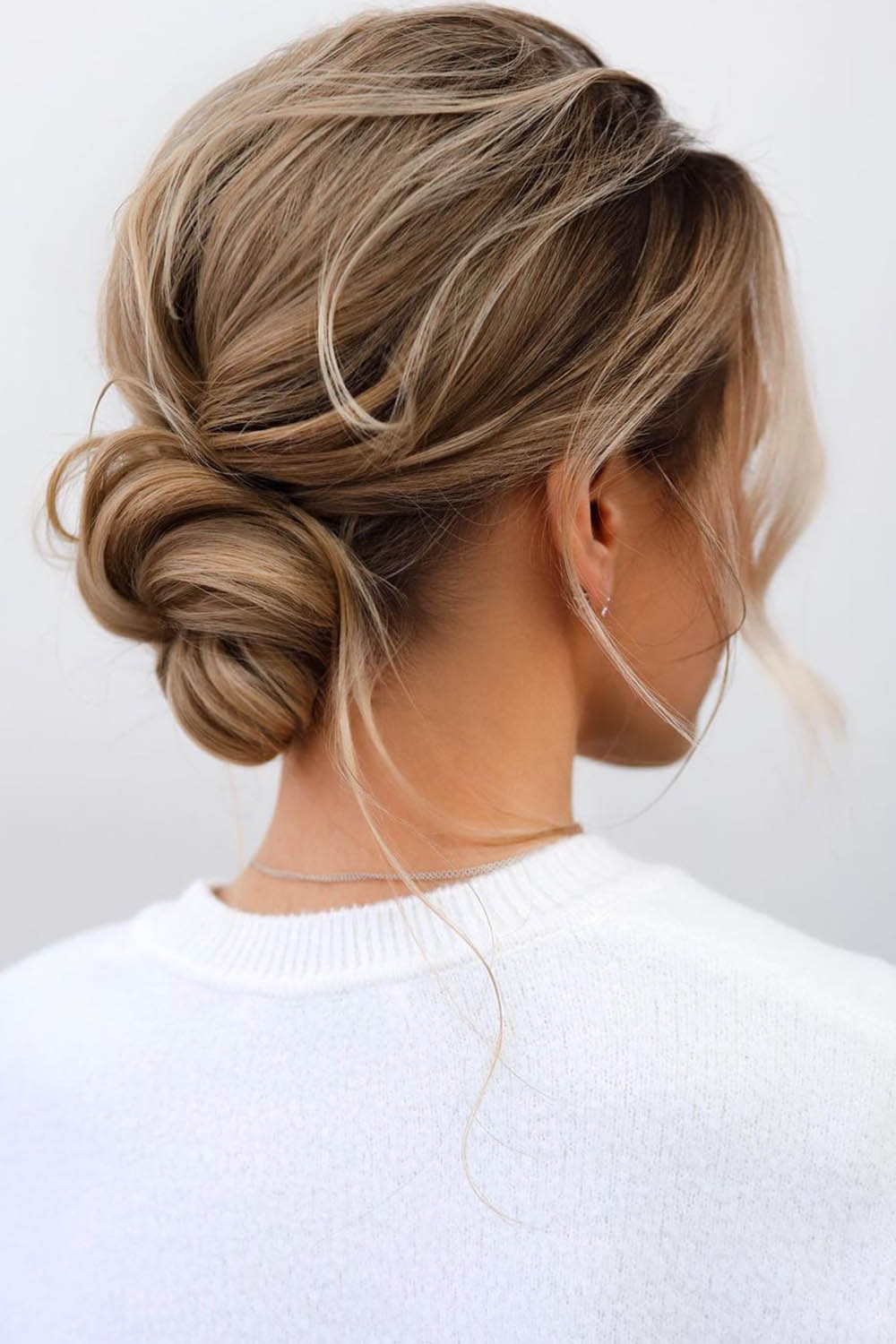 Credit photo: instagram.com/Tonyastylist
i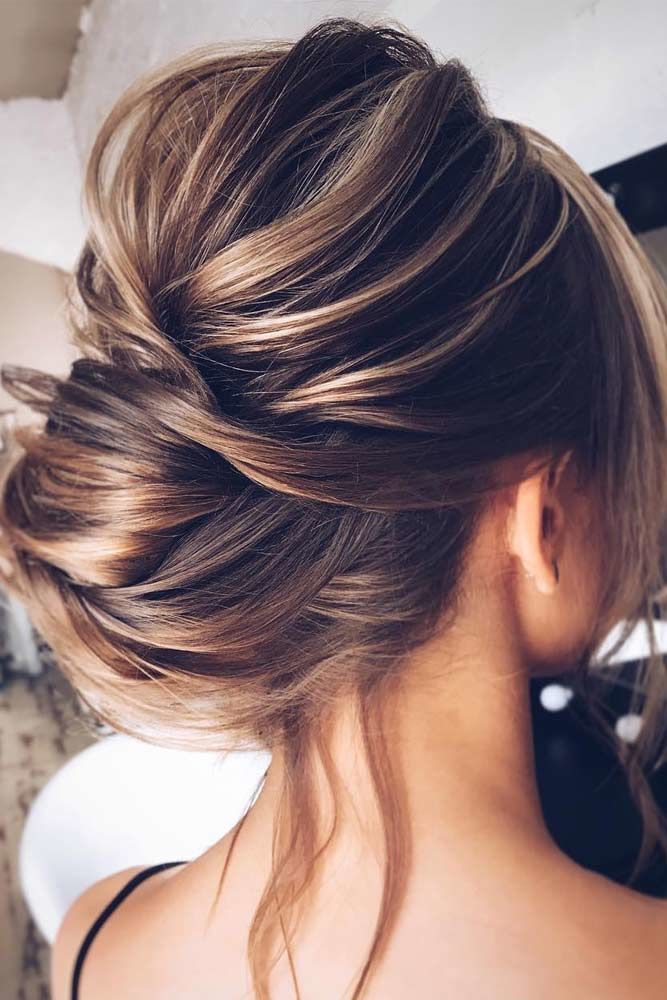 Credit photo: instagram.com/Taylor_lamb_hair
i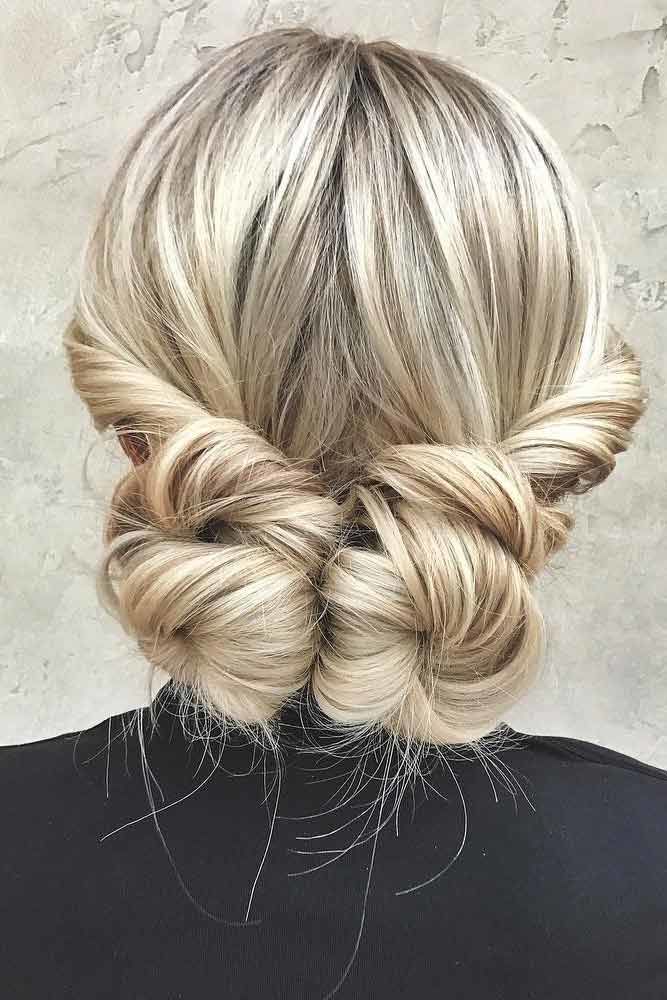 Credit photo: instagram.com/Taylor_lamb_hair
i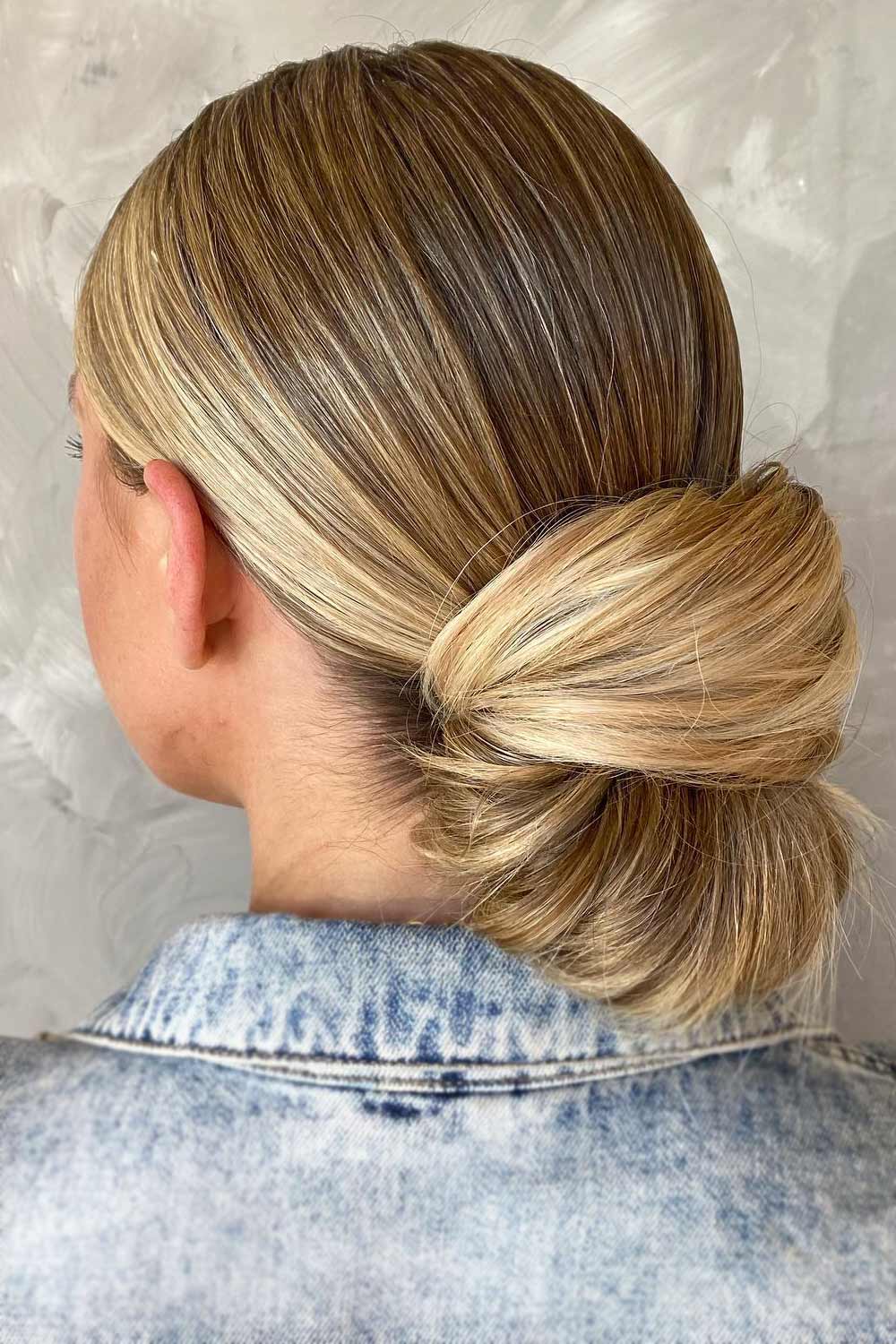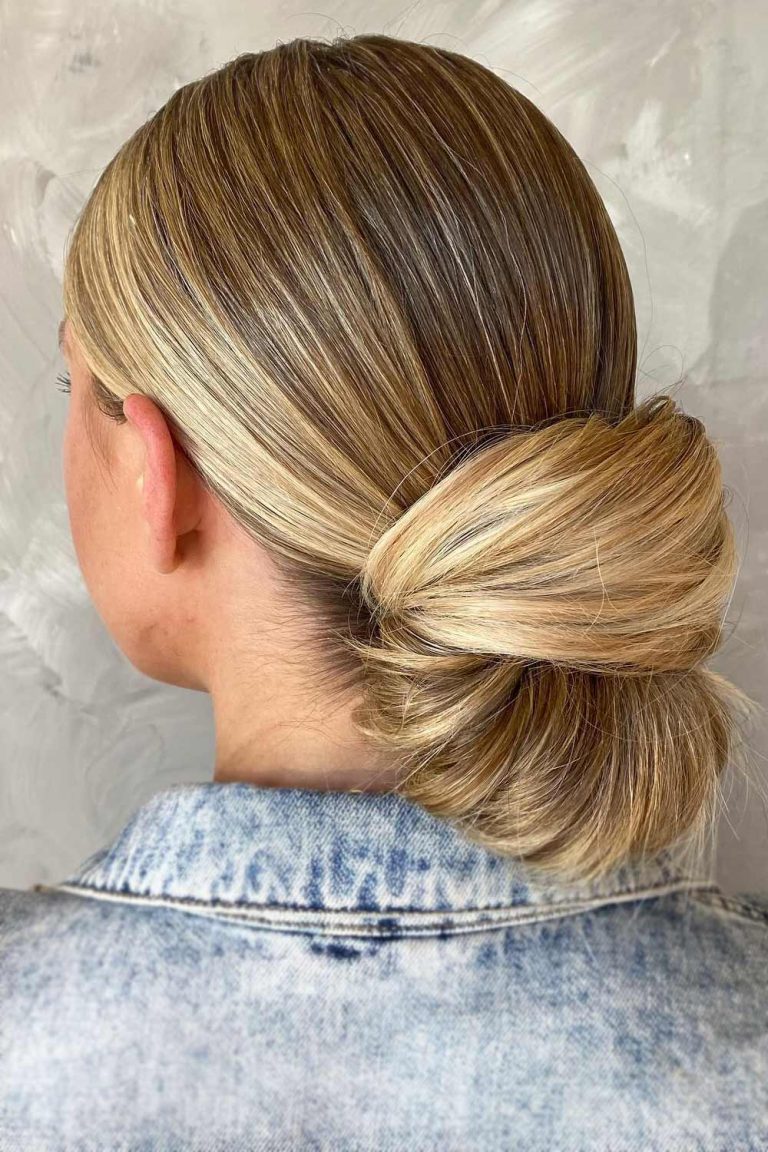 Credit photo: instagram.com/Taylor_lamb_hair
i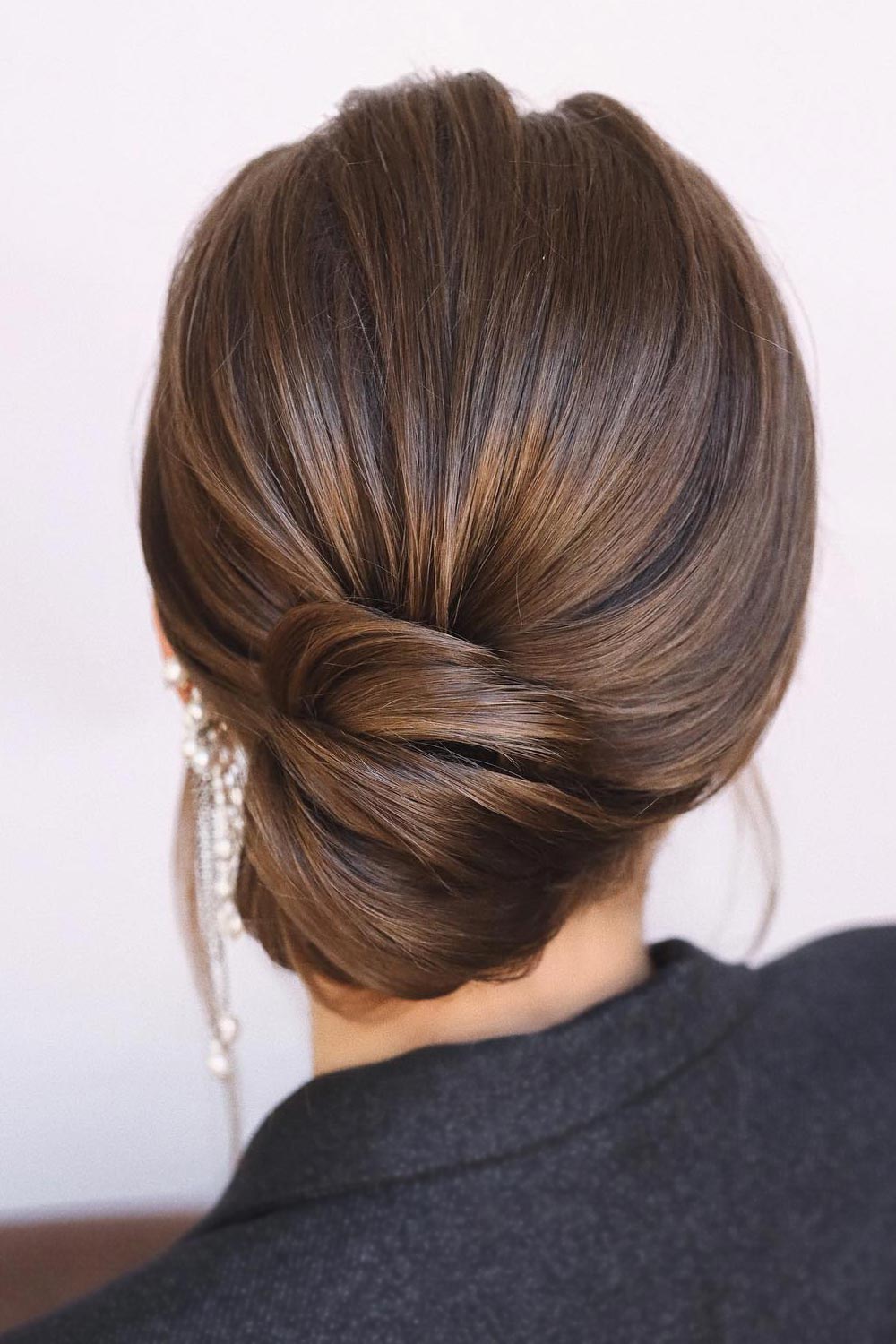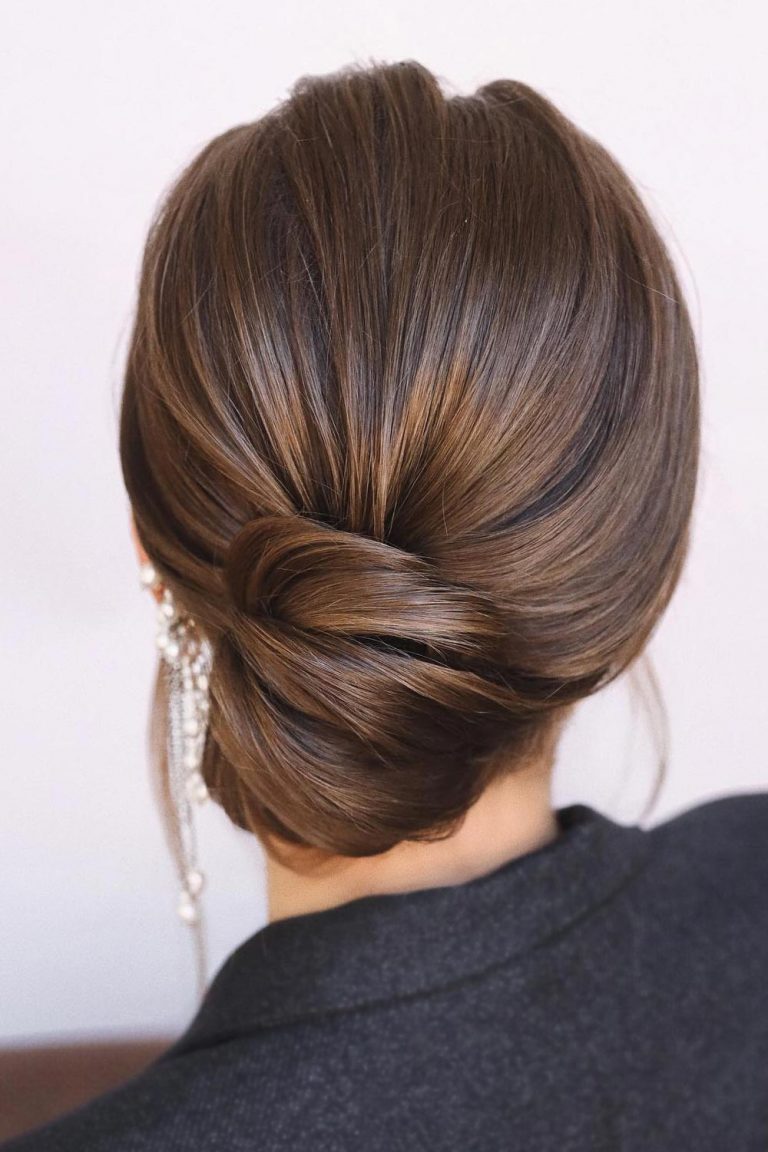 /
An updo is a miraculous hairstyle as you can wear it anywhere you go and it will be appropriate. Do you have a special occasion coming? Would you like to try something new and special? Then these romantic updos are here for you. Such gorgeous hairstyles will for sure match the atmosphere of a special day you are about to have. A hint of trendy color won't hurt, by the way!
High Sleek Buns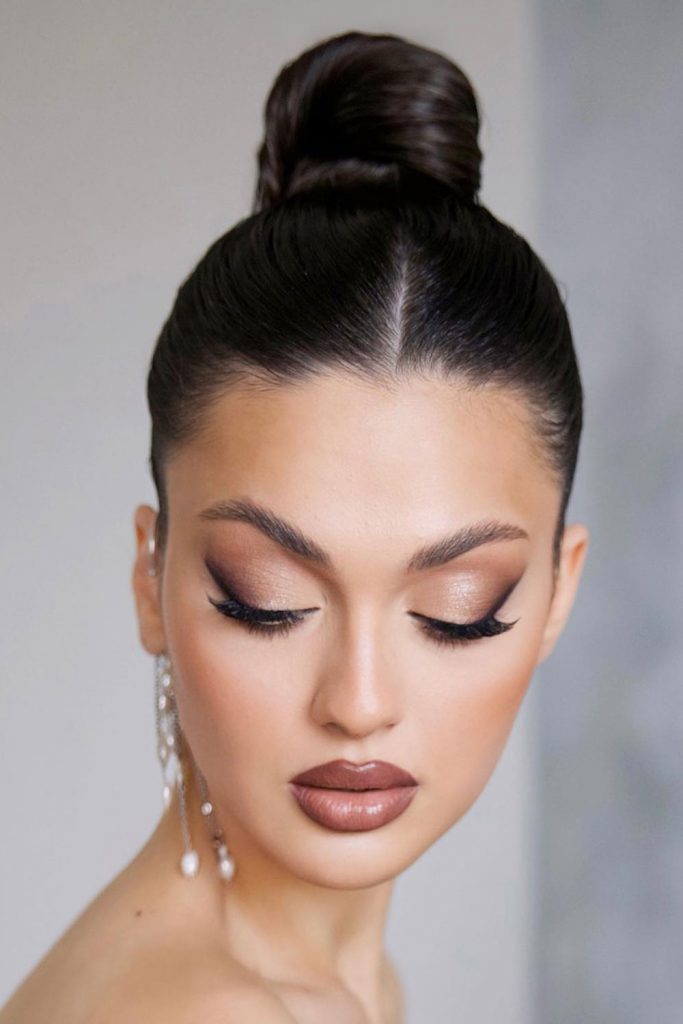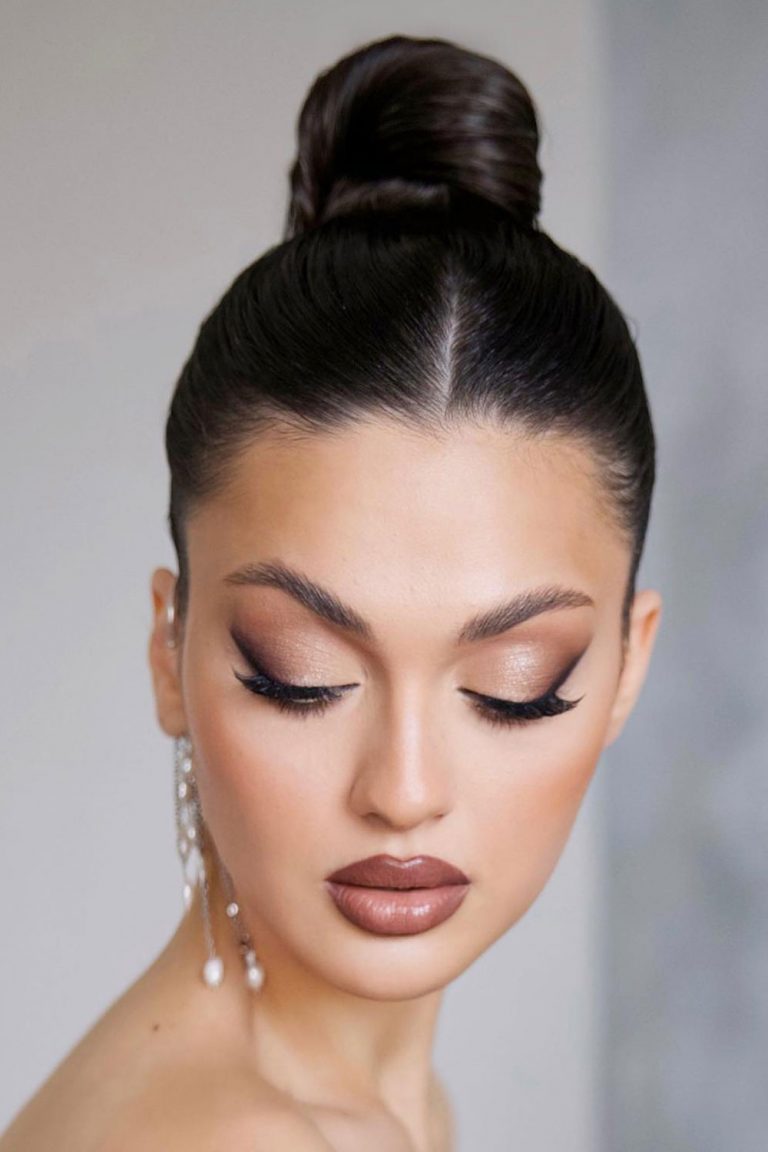 Credit photo: instagram.com/tonyastylist
Nowadays more and more celebrities are rocking high sleek buns. Tight and super neat they bring a special vibe to a whole appearance of the person making her catch more and more attention. Great for any occasion, it will become one of your favorite updos for sure. Another great thing about them is that they can work on fine hair. You can create a bouffant hairstyle by teasing your hair, for example. Or, you can use a donut bun which will also give you a classy and full look.
Messy Updo Styles
A messy hairstyle is an essential that you need for those days when you want to seem super light and easy going. Create one of these messy updos and their flirtiness will make your look super cute and stylish. Add some accessories to complete the hairstyle and voila, you look gorgeous!
Credit photo: instagram.com/sabrinadijkman
i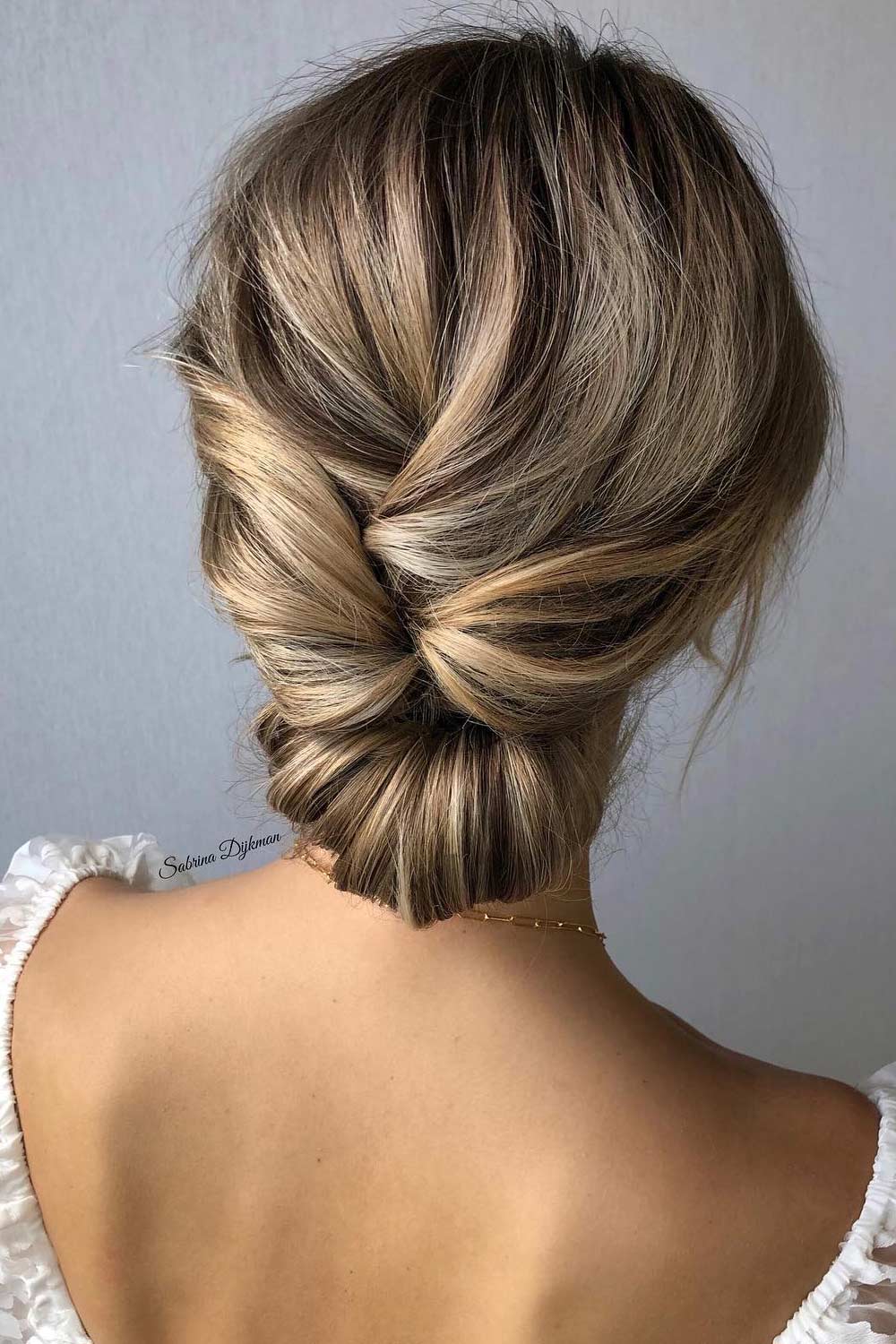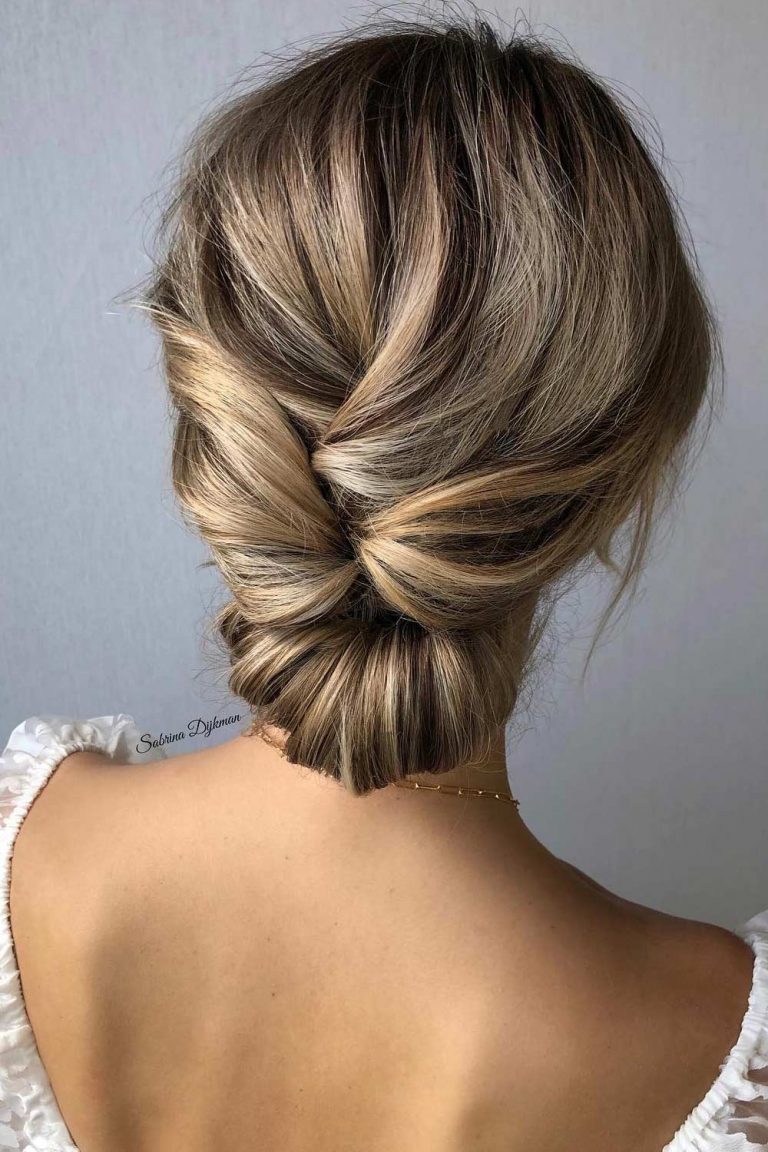 Credit photo: instagram.com/yeghairbyalex
i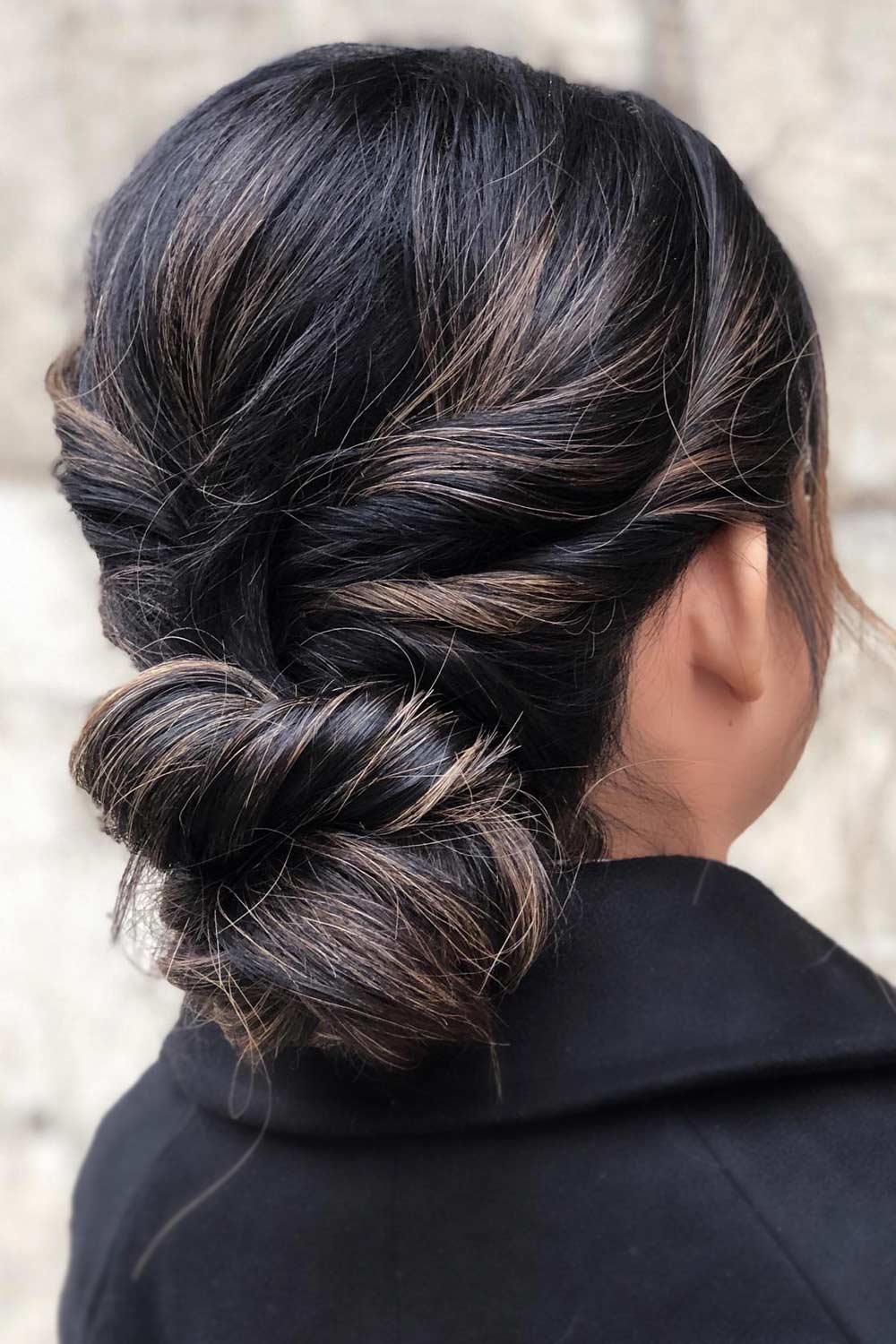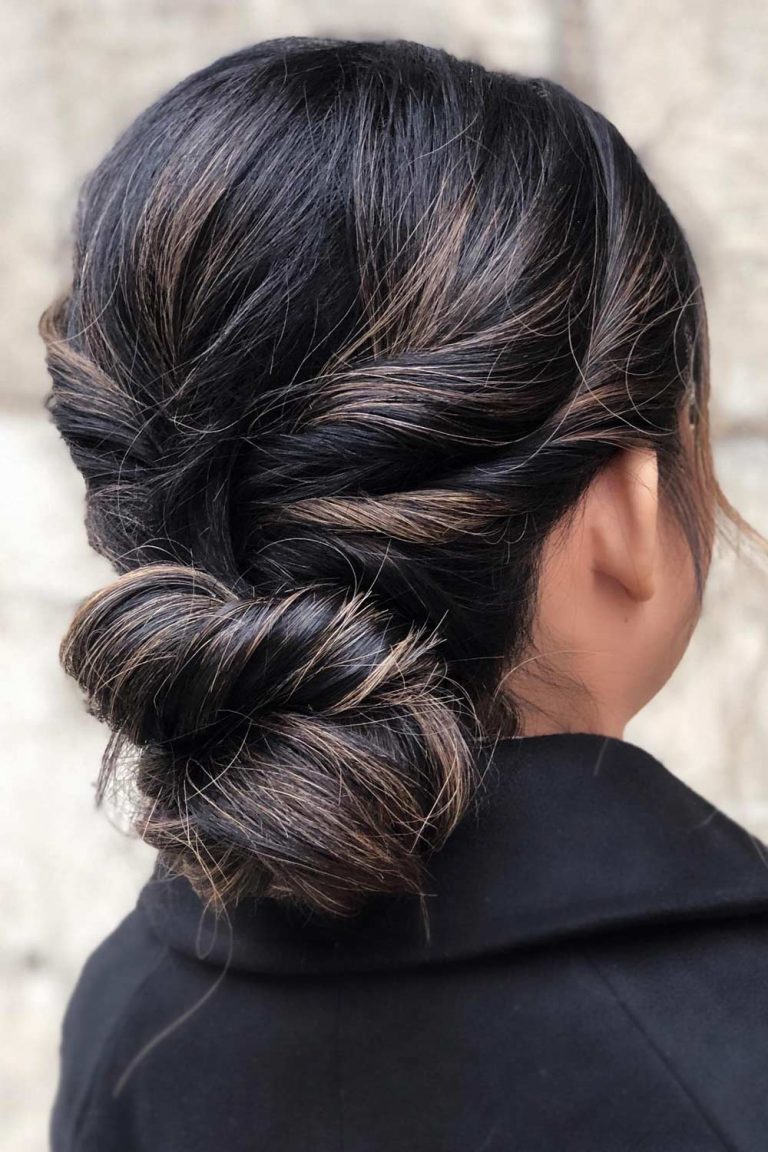 /
These are ideal for second day hair, especially when you need a quick hairstyle that looks fun and stylish. We think these soft and flirty versions of a bun will be a great addition to any look you would like to create that day. Romantic, light and dreamy it will bring a special mood around you.
The only limit to styling your long straight mane is your imagination. Our compilation of the latest straight hairstyles for long hair is here to show you how far you can go with your length while keeping up with styling trends. Stay tuned, as this gallery is going to grow even bigger once we spot some new trends.
FAQ: Straight Hairstyles
What hairstyle suits thin straight hair?
If you have thin hair, a one-length blunt bob (about chin length) will be an excellent choice. It may be styled straight and sleek or wavy and tousled, which is now very trendy.
How can I make my straight hair pretty?
Use a blow dryer and a large rounded brush to add volume to your hair.
Style the top section of your hair into the form you want with a fine-tooth comb.
Finish your edgy hairstyle with a coat of long-lasting hairspray to.
How do you add volume to straight hair?
Use a volume-building shampoo.
Blow-dry your hair upside down.
Back-brush the roots of your hair's underlayers.
Change your part to add volume to your hair.
Use hot rollers.
Cut your roots regularly.
Tie your hair in a bun before going to bed.
REFERENCES:
How to Do Simple, Quick Hairstyles for Long Hair. Source
Whether you have naturally straight hair or straightened it with a flat iron, here are 20 straight hairstyle ideas that ll switch up your usual style. Source
Was this article helpful?