By:

Glaminati Media

| Updated:

02/01/2019
Haircuts for Heart Shaped Faces to Look Gorgeous
Haircuts for heart shaped faces are so numerous and can be easily found. A heart-shaped face is the envy of many women. If you are blessed enough to have a heart-shaped face, you are running with some of the female greats such as Gwyneth Paltrow, Jennifer Love Hewitt, Michelle Pfeiffer and Claudia Schiffer. You are lucky enough to be blessed with killer cheekbones, a wide forehead and a tapered chin. And if you're one of the few, you also have a widow's peak, which allows a lot of sultry hairstyles for face shapes.
The best hairstyles for heart shaped faces will enhance your cheekbones and flatter your eyes and can include and/or incorporate the following options: side-swept bangs, high or lowlights, curls, waves and long flowing layers.
As opposed to haircuts for oval faces, you want to create extra volume at the bottom of your face with softer layers at the top to balance out your heart-shaped face.
If you're looking for a fun new style to enhance your heart shaped face and gorgeous eyes and cheekbones, check out the following list of popular haircuts for heart shaped faces.
1. Sexy, Sculpting Waves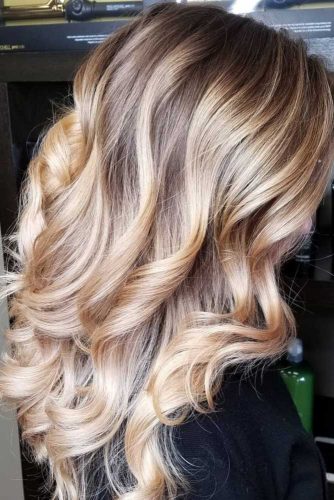 These big, loose waves look great on longer hair and the side swept bangs will soften your face to enhance your gorgeous facial features. Use your favorite styling product after washing and conditioning your hair, then blow dry your hair with a large round brush. Next, use a large-barrel curling wand to make loose vertical waves. Style your bangs seductively to one side and spray with a lightweight holding spray to keep the flow and movement of those luscious locks.
2. Side Parted Sexy Lob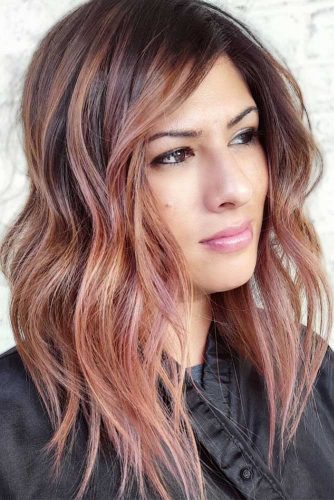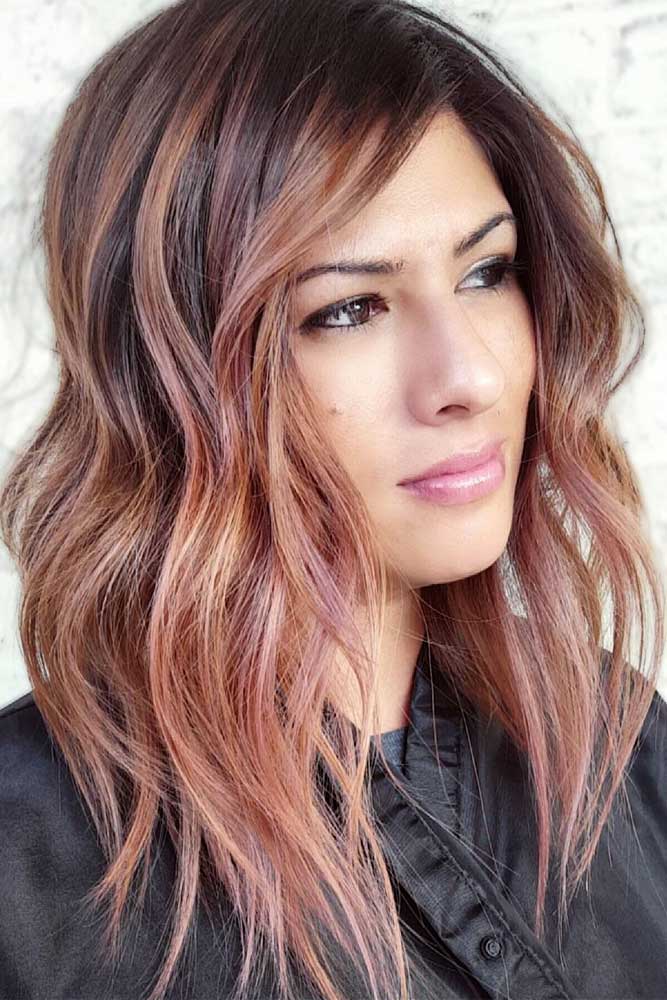 A long lob, parted to the side, will narrow your forehead and soften your jaw line. To give this cut an edge, add some darker tones for a multi-dimensional effect. To style, apply your favorite styling product to wet hair and then use a styling brush while blowing your hair dry, parting your hair dramatically to one side. Next, apply a thermal protectant and straighten your hair with a flat iron and finish with a shine serum.
3. Flirty Flip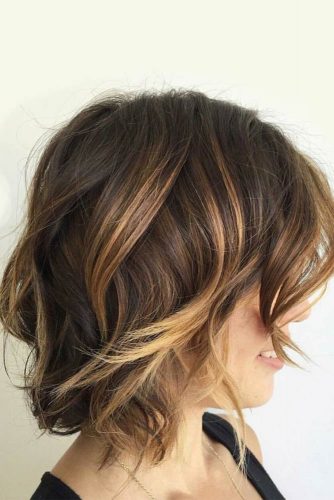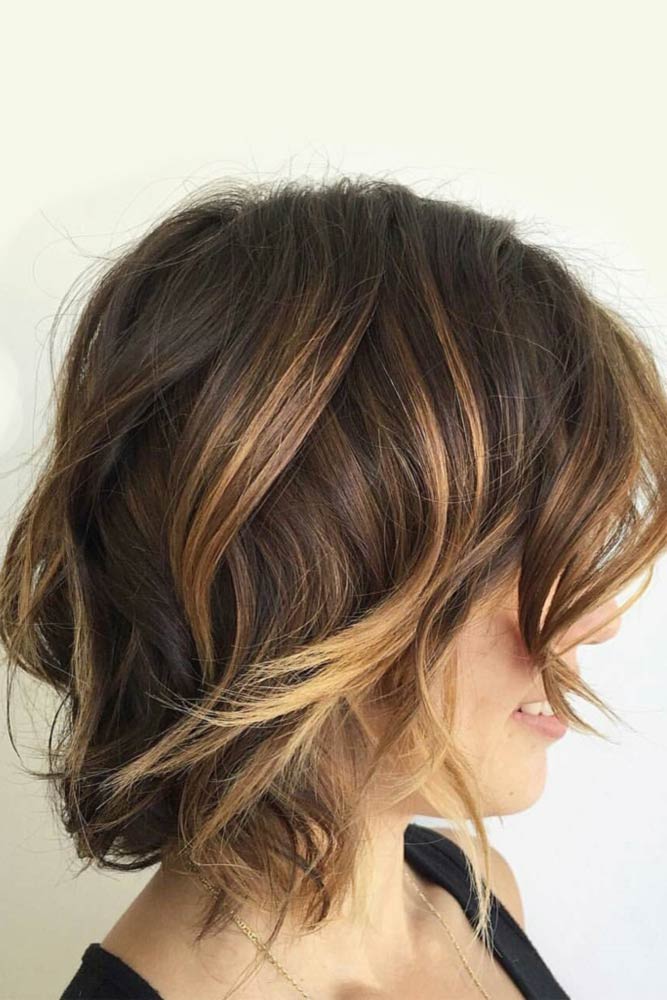 This shoulder-length cut is one of the most popular haircuts for heart shaped faces. Its fun flip adds fullness to your face without taking away from your bone structure. The flip adds volume to the bottom of your face and the side part helps to narrow your forehead. For this style, you will first apply a styling product to your wet hair and then blow it dry, using a large round brush to flip the ends out as you dry. This flirty flip is all-time and looks great with soft balayage tones.
4. Tousled Tendrils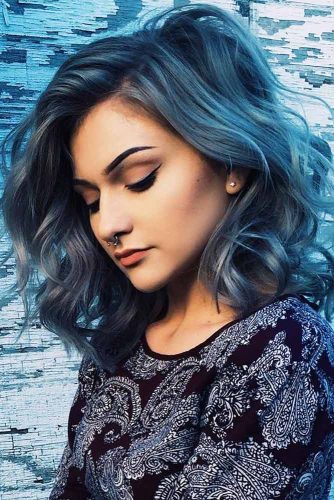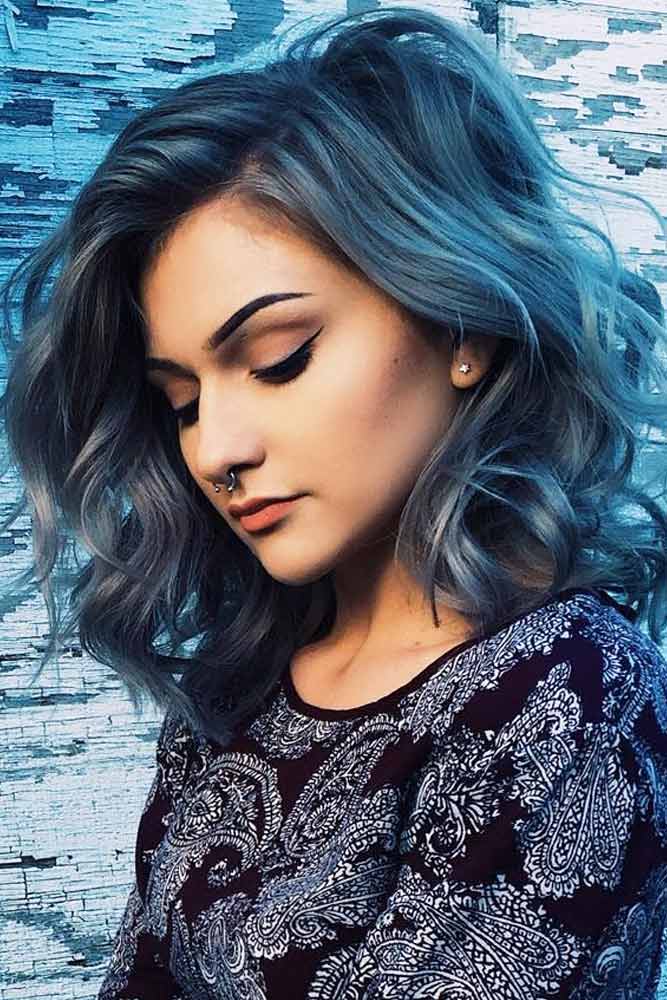 It is one of the prettiest haircuts for heart shaped faces. Tousled curls not only add dimension but they look effortless, too. With its side swept bangs and full-bodied curls, this look is sexy and sophisticated. To style, part your hair to one side and then blow out with a paddle or round brush until smooth. After drying, take the top section and bangs with a hair clip, then curl the rest of your hair with a 1-inch curling wand. Spray with a light holding spray and use a small amount of serum to break up the curls, pulling them through gently till they hang loosely. Take out the hair clip and use a flat iron to smooth out that section, flipping it back and blending it in with the curls.
5. Delicate Face-Framing Bob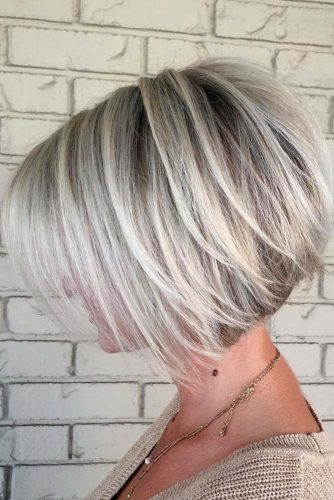 This adorable bob ends right at your chin and perfectly frames your heart-shaped face. The slight angle gives it a contemporary feel. This cut will highlight your cheekbones without drawing attention to your chin. A soft, subtle two-toned balayage or highlights will add a touch of sophistication to this classic cut. While wet, apply your favorite styling product and then blow dry with a round brush. Apply a serum for shine and a styling product for added texture.
6. Simply Sophisticated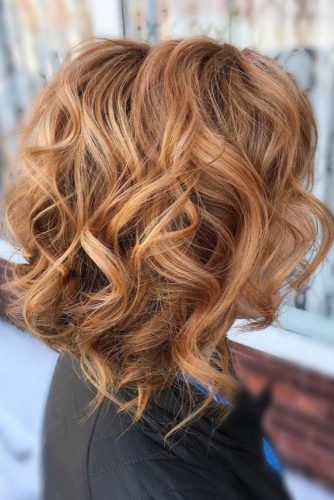 The soft, voluminous curls of this look fall gracefully around your chin, gently framing your heart shaped face. This style looks even better with subtle highlights or a fun ombre color combo. To style, smooth your hair while drying with a round or paddle brush. Once your hair is completely dry, curl medium-sized sections vertically with a 1 inch barreled curling iron, curling your hair back and away from your face. Spray immediately when finished. Try not to touch your hair or you will disturb the curls.
7. Chiseled Chic Layers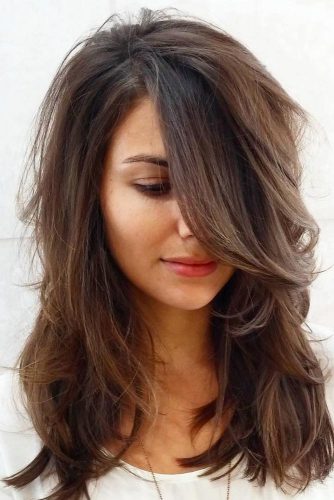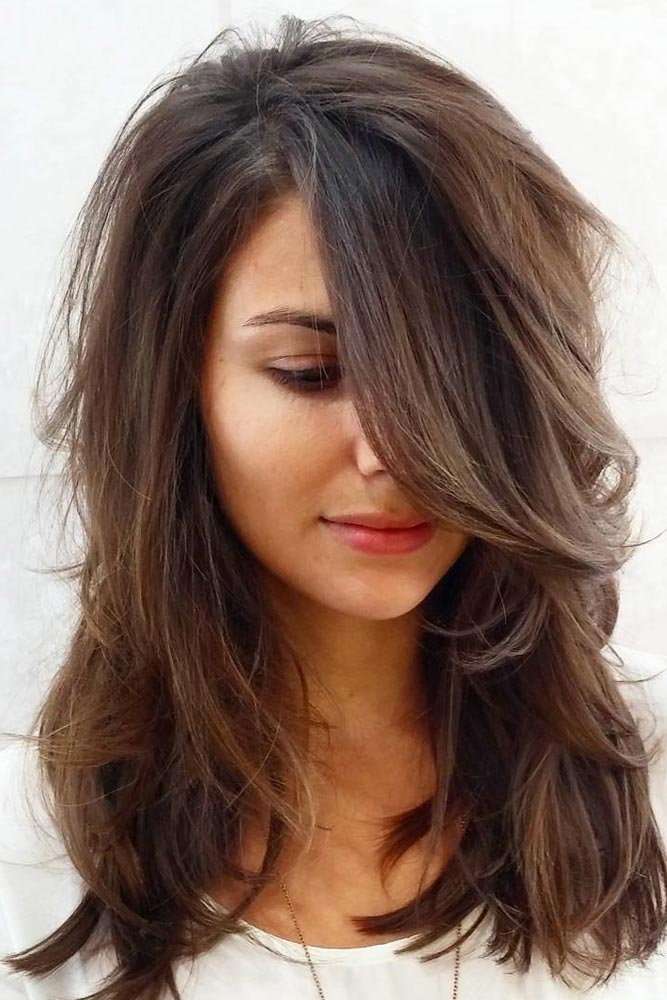 With its chiseled front layers and longer layers throughout, this adorable cut will frame your face beautifully. A rich copper or darker color with subtle lowlights will create additional depth and movement. To achieve this sleek style, blow dry your hair until almost dry, leaving only slightly damp and then starting at your nape, divide your hair into medium-sized sections. Next, blow dry each section with a round brush, pulling your hair up and back as you near the top sections for even more volume. Then use a flat iron to smooth your bangs to the side.
8. Swept Away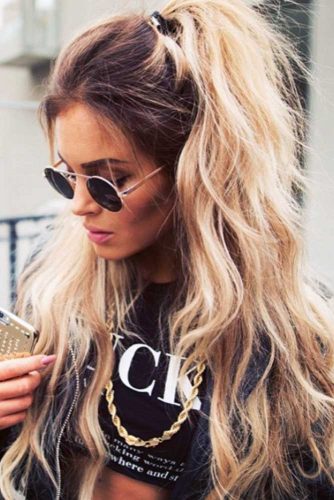 This is among the most glamorous haircuts for heart shaped faces. Its loose ringlets cascade gracefully around your face and make you feel totally feminine and chic. To style, pull your hair up leaving a medium section hanging at the back of your neck. Next, take small pieces of the loose section and curl them with a medium to large curling iron. Spray when finished and then remove small sections from the clip one at a time and style in the same fashion until complete. Flatten your bangs with a straight iron and then pull back the top section of your hair and secure with hair pins.
9. Long Side-Swept Bangs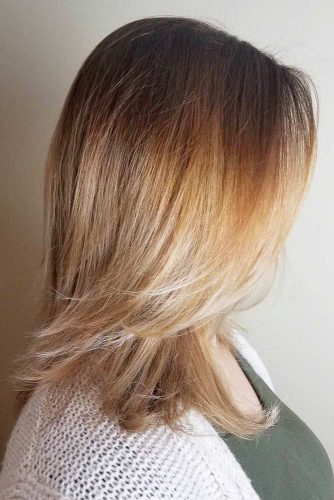 It wouldn't be a secret to anyone that heart-shaped faces are wider at the top and that can make your look a bit heavy, but there is always a way out. In fact, we can suggest you a perfect way out – long side-swept bangs come here to help you achieve the needed balance! The attention from the top is shifted now to your eyes and lower part of your face. The shorter pieces of your bangs should reach your eyebrows and the longest ones should reach beneath your eyes.
10. Layered Pixie Hairstyle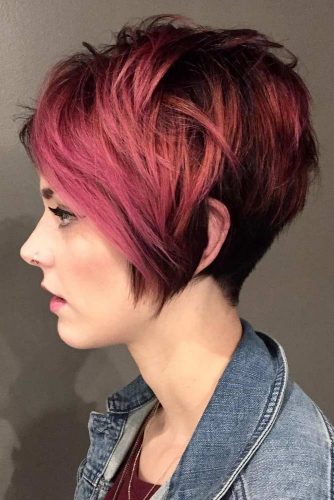 Needless to say that pixie cuts in general are the best options for ladies with heart-shaped faces, not to mention that they are extraordinary trendy this season. We couldn't simply pass by this awesome pixie with choppy layers and long bangs. What is more, it is so eye-catching with its bright shades of pink fading into darker ones. That is exactly what you need to refresh your look and to be unforgettably gorgeous wherever you go!


Main photo by
Lupescuevas