Dreadlocks For Modern Girls!
Let's talk about dreadlocks. Some people tend to stay away from this hairstyle, and our today's task is to get closer to it. How can we describe dreads? They are unusual, outrageous, impressive, tribal-inspired, what else? The last word that would describe them best is "beautiful". You know that every woman is beautiful in her own way, as well as the hairstyle she chooses.
ADVERTISEMENT ‧ CONTINUE READING BELOW
And now, let's be honest: this hairstyle is the coolest thing you've ever seen! Of course, you should be brave enough to consider such hair changes, and that's why so many girls give up without trying. If the only thing that stops you is that dreads are unvaried, there is nothing to be afraid of anymore. Forget all the stereotypes that you know about this hairstyle: it may appear different, it's versatile and even feminine. And these are not just empty promises: we are ready to prove everything we say about dreads.
Hairstyles For Short Dreads
Source: dreadflock via Instagram, locgoddesslynae via Instagram, sonya_emmerson via Instagram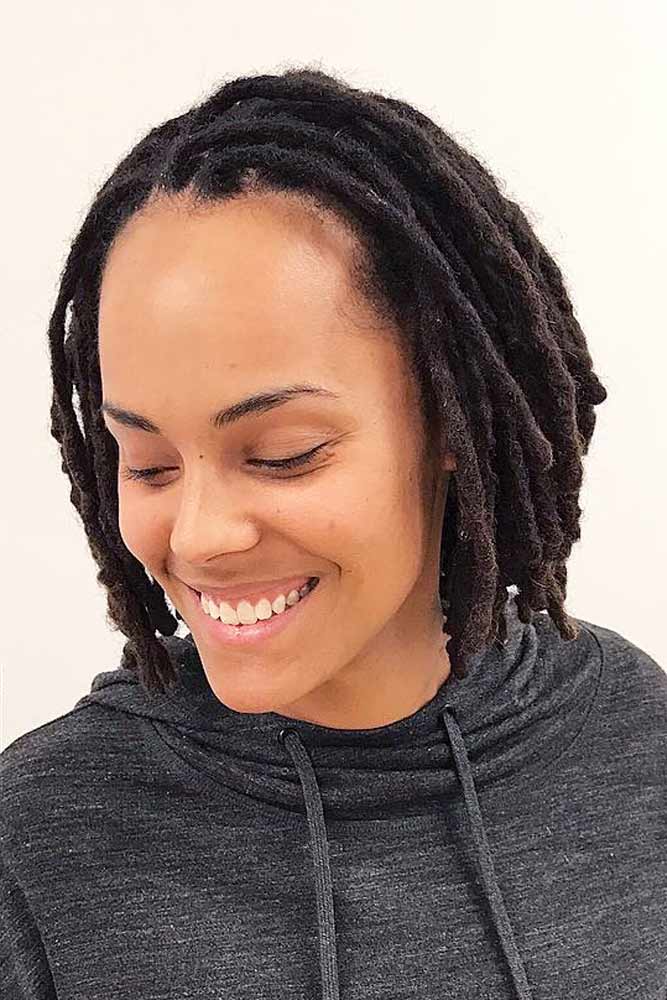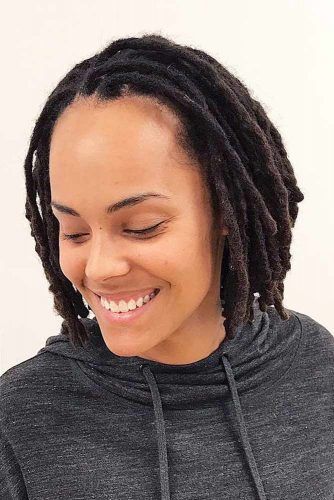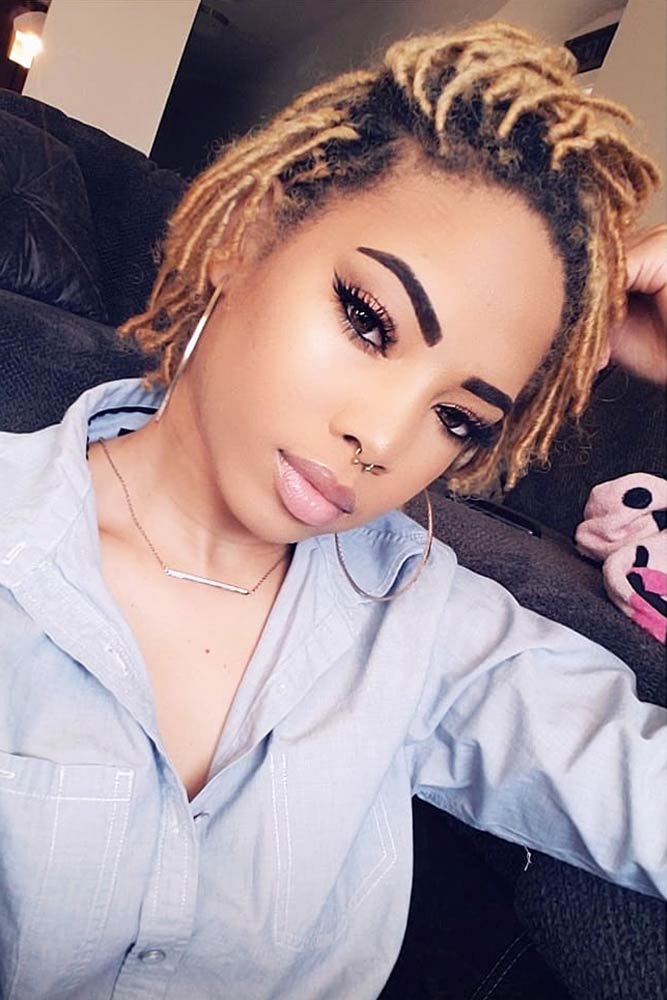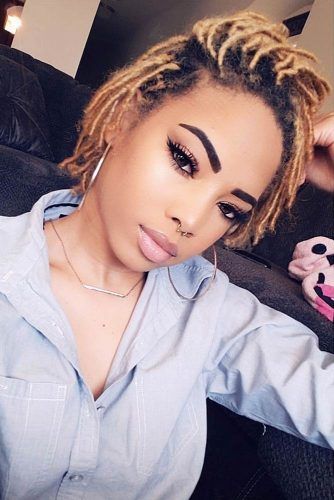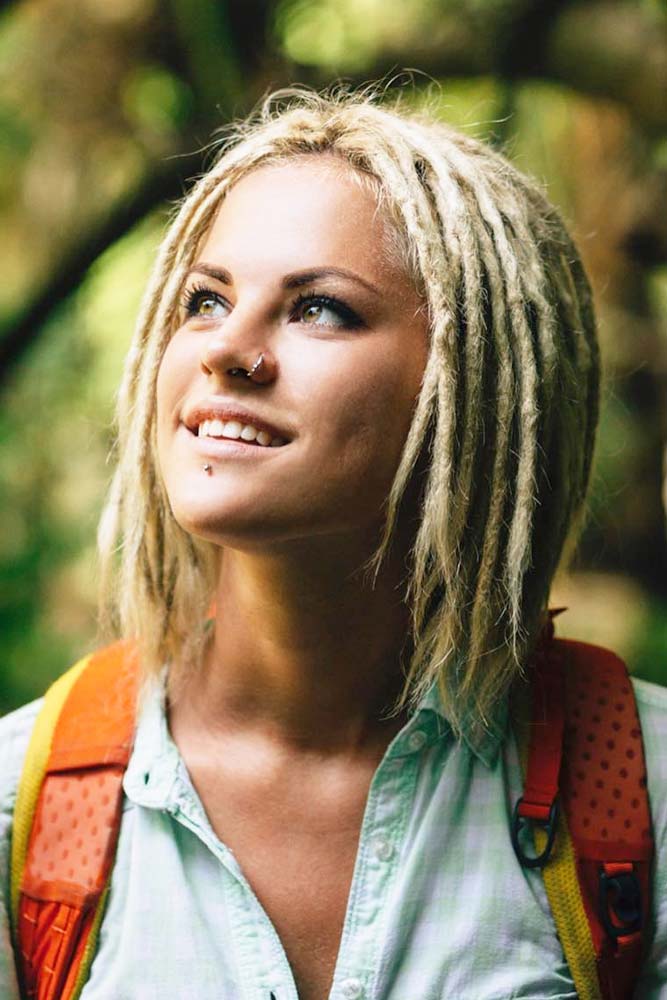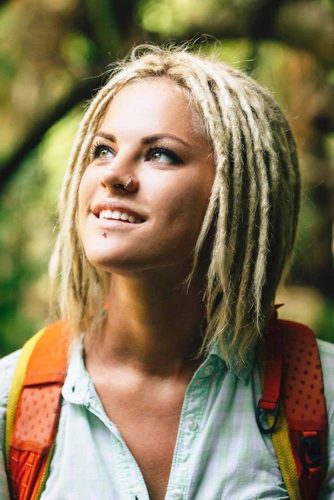 Short hair was never meant to have limitations, so here come the coolest dreadlock styles for short hair. We would like to give you some prompts to guess what type of haircut this part embraces, but it's better to save your time and just tell you: the hairstyles you see in these pics are the stunning variations of bob. Surprised? Of course, you are!
No matter what hair color you choose, short dreads will adorn any shade. No wonder that now you want to know how to dread short hair by yourself, as these girls are so inspiring. But you should keep in mind that it's quite a tough deal. If you are ready to freshen up your style with dreads, it's better to find a hairstylist that can do that perfectly: you don't want to spoil something, right?
ADVERTISEMENT ‧ CONTINUE READING BELOW
Hairstyles For Medium Dreads
Source: victoriaxrave via Instagram, naturalbabe10.11_pro via Instagram, rollies2thesky via Instagram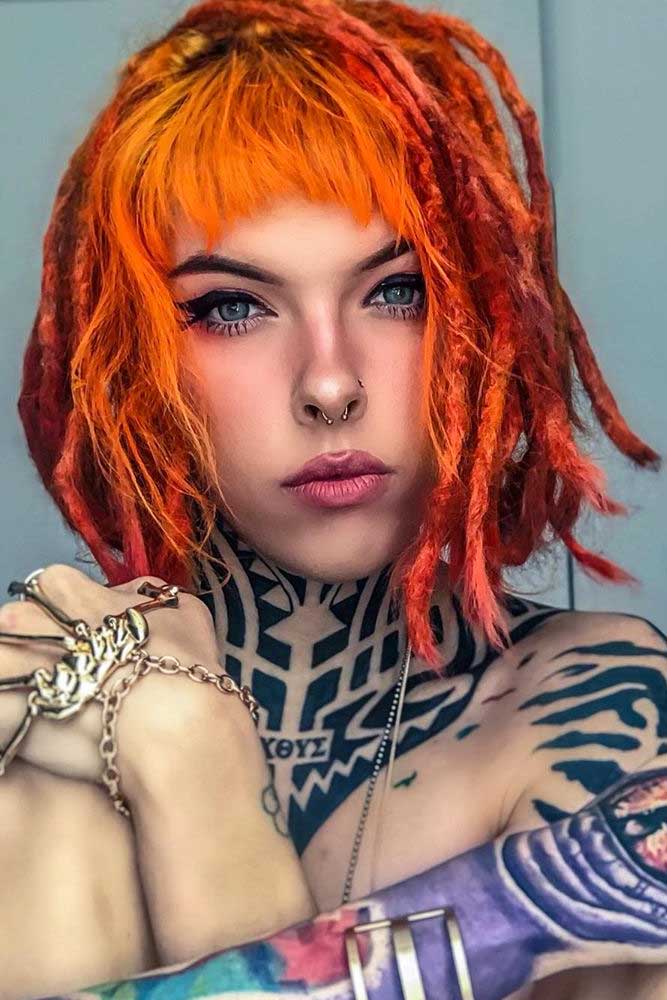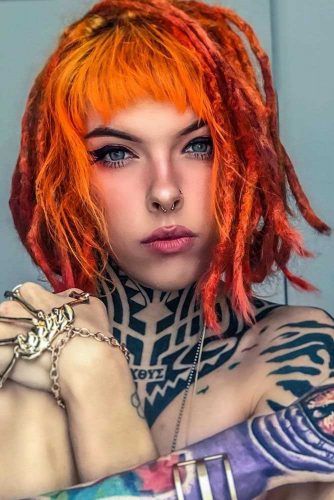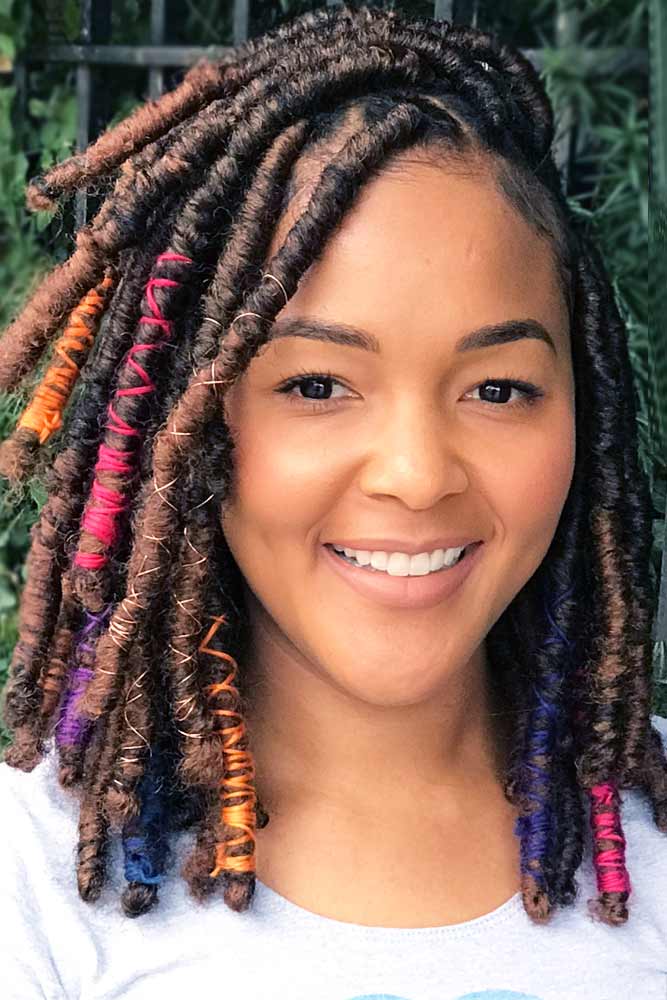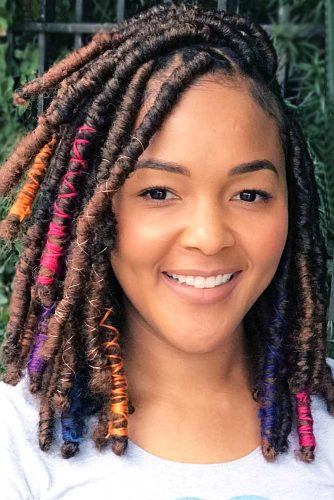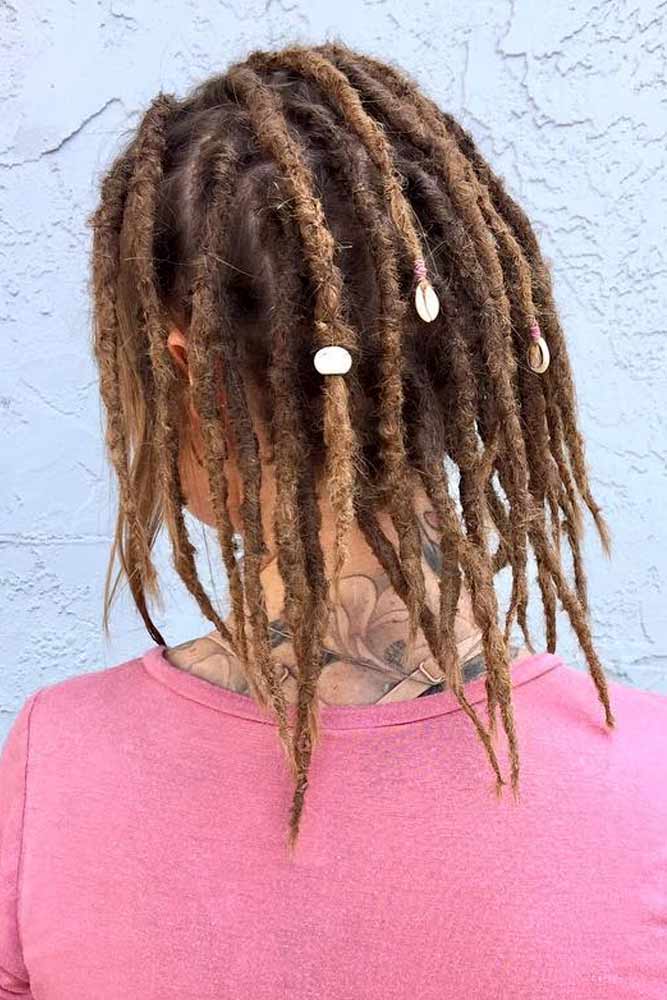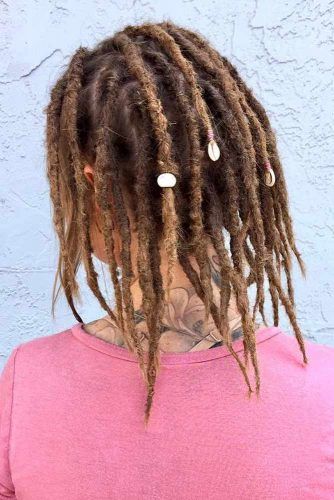 You don't need to say goodbye to your favorite girly looks! No, not today, girl. Don't you find medium hair length to be the most suitable for getting dreads? Not too short and not too long, quite a good compromise for those who are still afraid that they can lose something. No power in the world can break up you and your dreads. Once you give them a try, you will understand what we are talking about.
Just look at these female dreads hairstyles: can you say they're not feminine? Yes, that's what we needed to prove you. These ideas look so nice and fresh that we can't wait for summer to come. Add some summer vibes to your style! The best thing you will like about your brand new hairstyle: there are tons of easy dreadlock styles. And these cute side-swept ideas are not an exception.
ADVERTISEMENT ‧ CONTINUE READING BELOW
Hairstyles For Long Dreadlocks
Source: annikhm via Instagram, encoreever via Instagram, ophelia_overdose via Instagram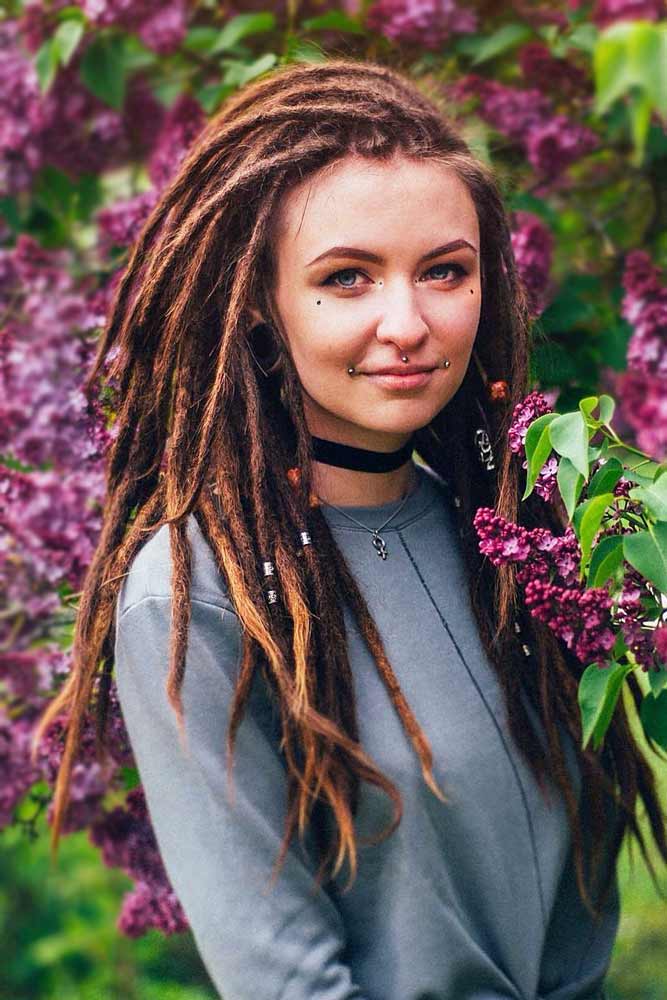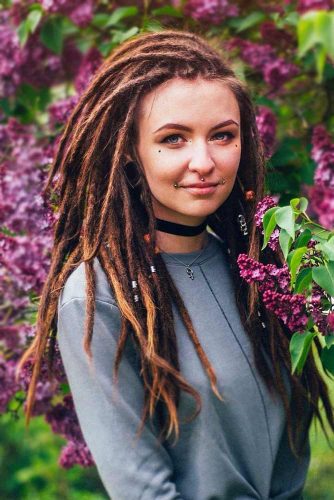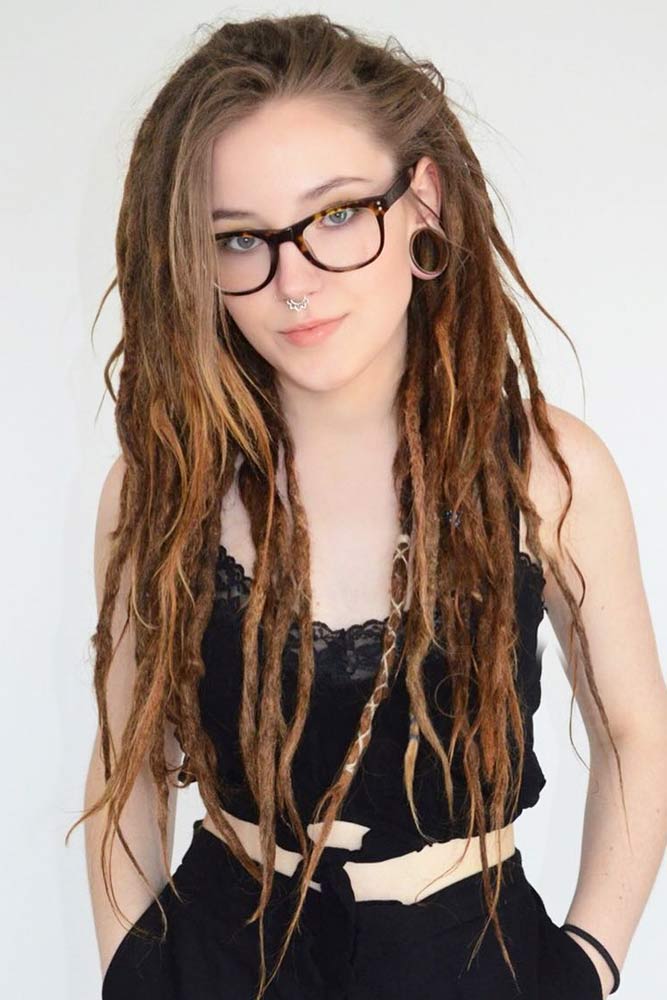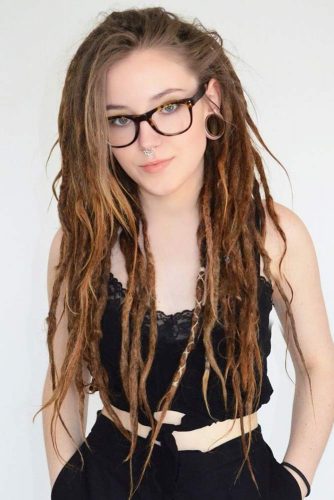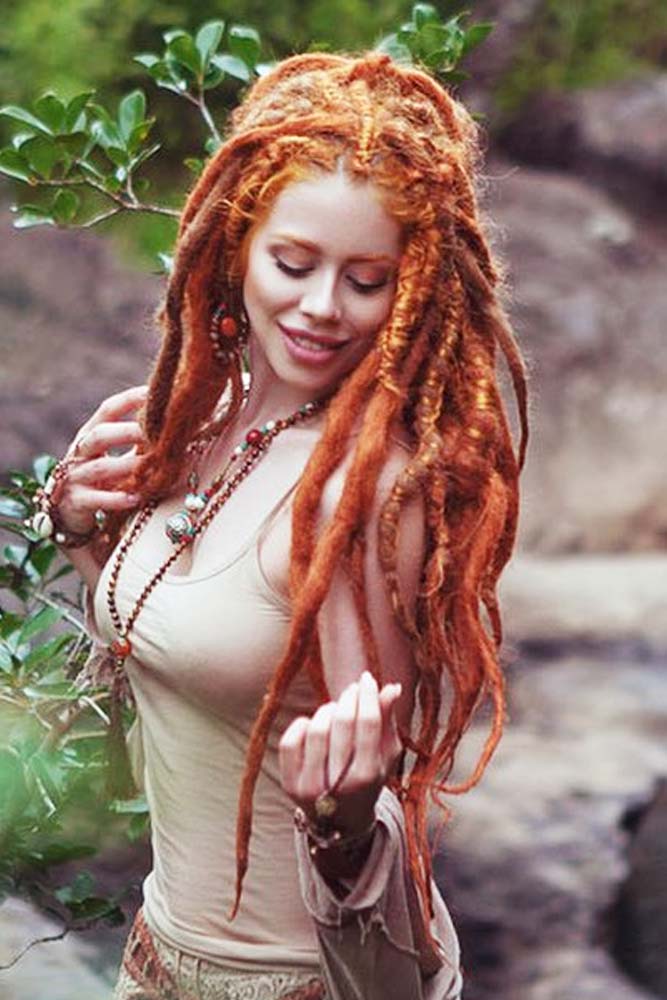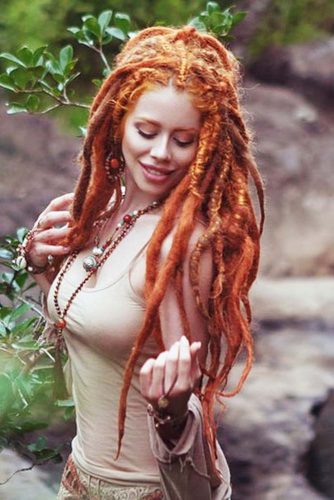 Never hesitate to show everyone what kind of person you are. Many girls dream about dreadlocks, but they afraid that society won't accept such changes. If you feel that it's something you need to make your life complete, just go and make awesome dreadlocks out of your long hair! Your long hair is actually the best base to get different hairstyles for dreads: loose dreads, updos, half updos and anything you may come up with is possible with your long hair. Yes, it's time to appreciate it.
Look at how wonderful these girls flaunt with their dreadlocks, it's so hard to take your eyes off, isn't it? Don't worry if you're not sure that dreads can suit you as cool as they suit these girls: you can get yourself synthetic dreadlock extensions to decide whether this hairstyle is for you.
ADVERTISEMENT ‧ CONTINUE READING BELOW
Dreadlocks Ponytail Hairstyle
Source: rollies2thesky via Instagram, encoreever via Instagram, hellnyxx via Instagram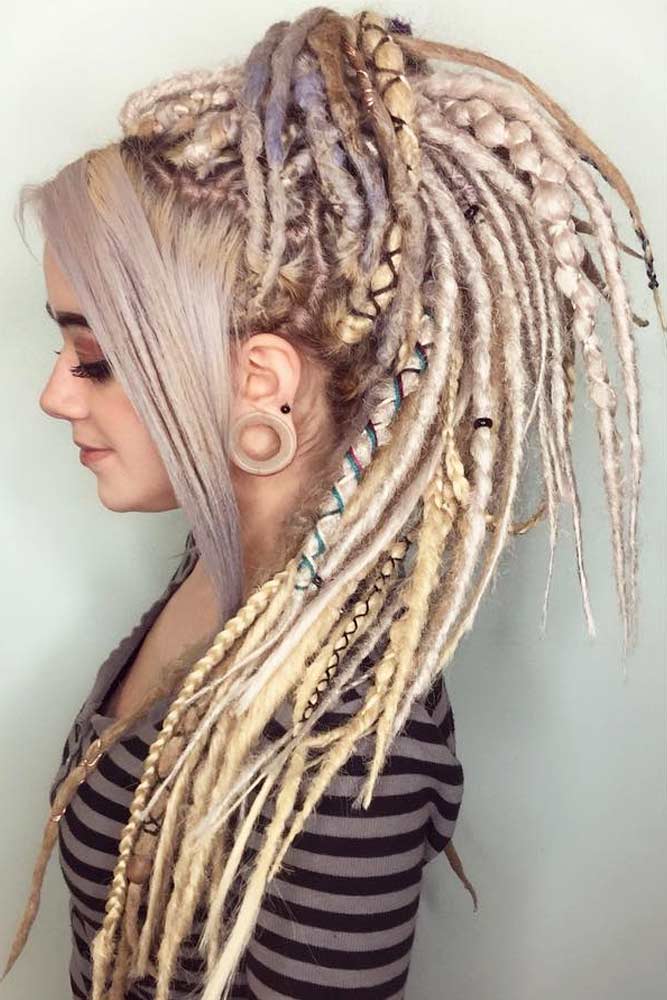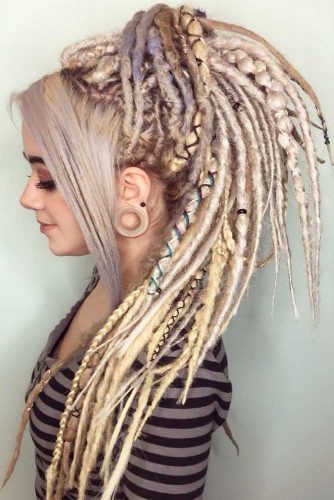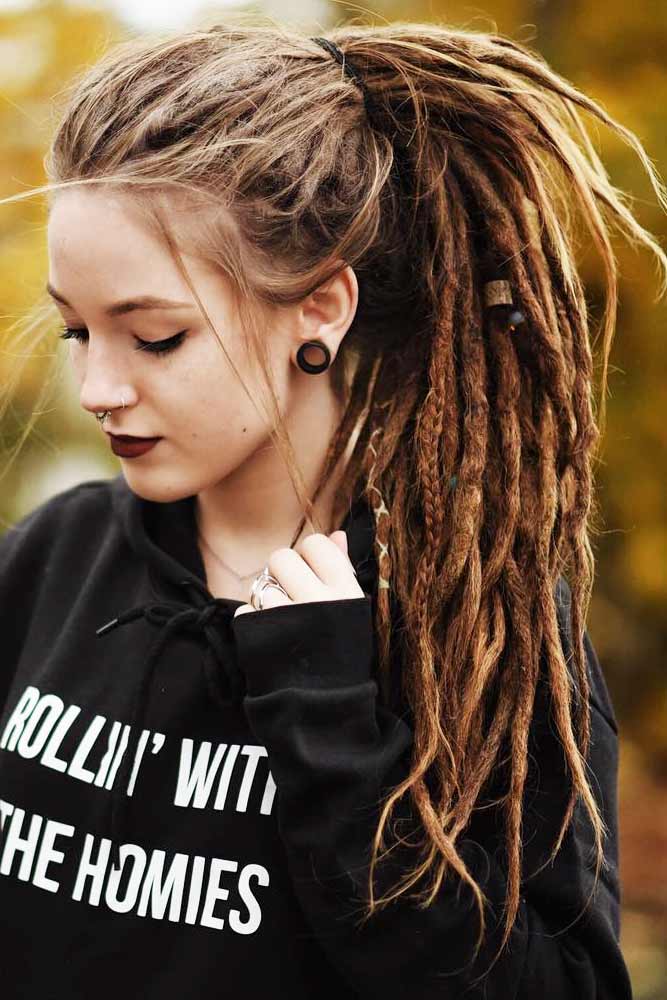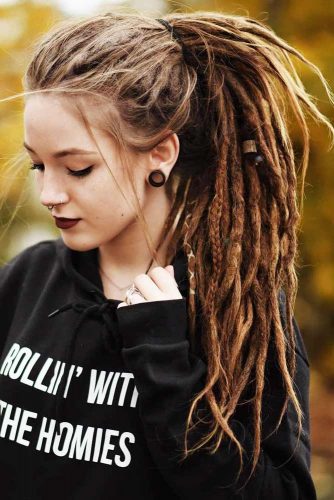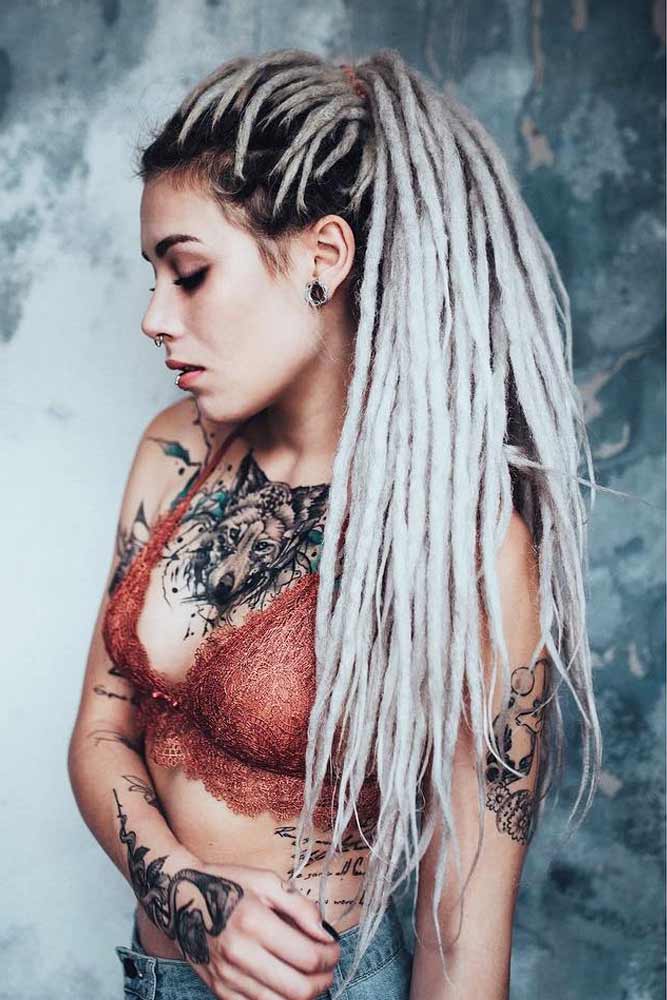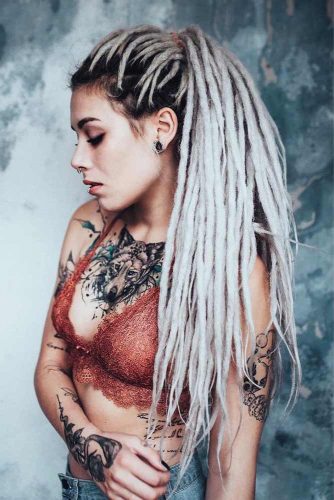 If you want to both keep your face open and show off your amazing dreads, ponytail will be there for you. Yes, simplicity is genius! Once you get yourself dreadlocks, you will never need to spend a lot of time to get your hair done: the only thing you need is a ribbon to gather all your hair together. What do you think about these dreadlock hairstyles pictures?
These girls know how enviable hairstyles look like. It can be a good idea for your daily look: a high ponytail is both stylish and comfortable. Nowadays most girls are indecisive, so those who are not sure if they won't get tired of dreads usually opt for instant dreadlocks extensions. It's a semi-permanent style that is good for those who want to try dreadlocks. So if you like the idea of a ponytail with dreads, you know what to do.
ADVERTISEMENT ‧ CONTINUE READING BELOW
Half-Up Hairstyles For Dreadlocks
Source: sarah.chosposi via Instagram, nina_freidell via Instagram, vstryaska via Instagram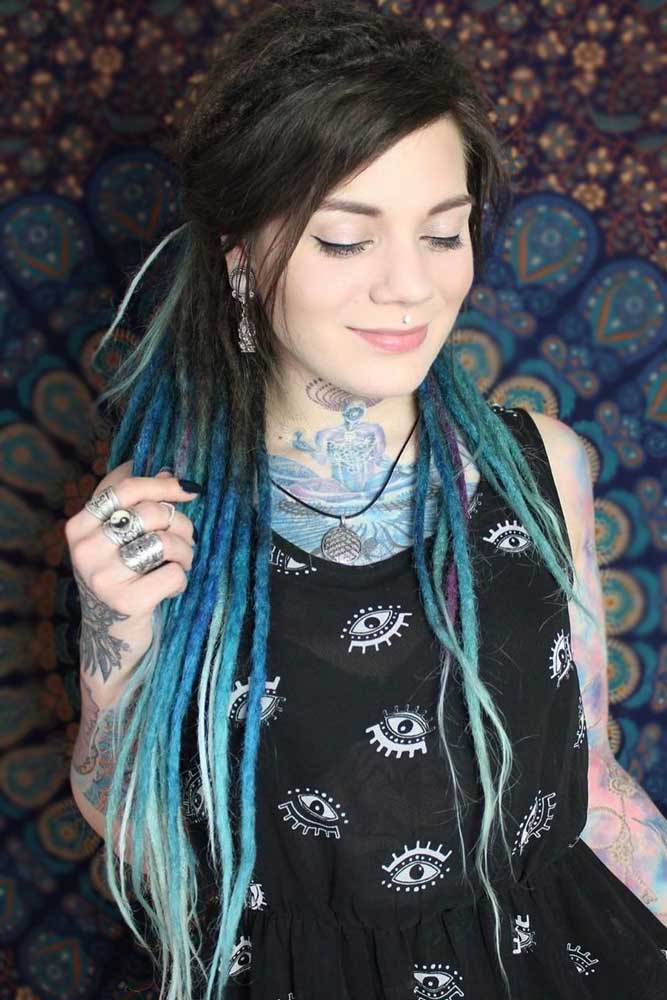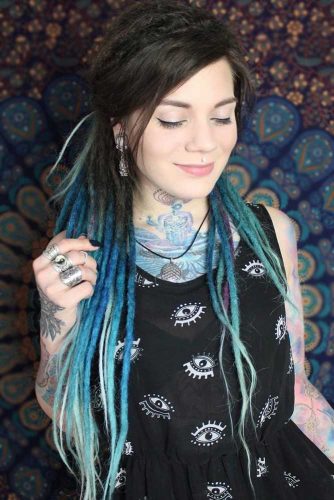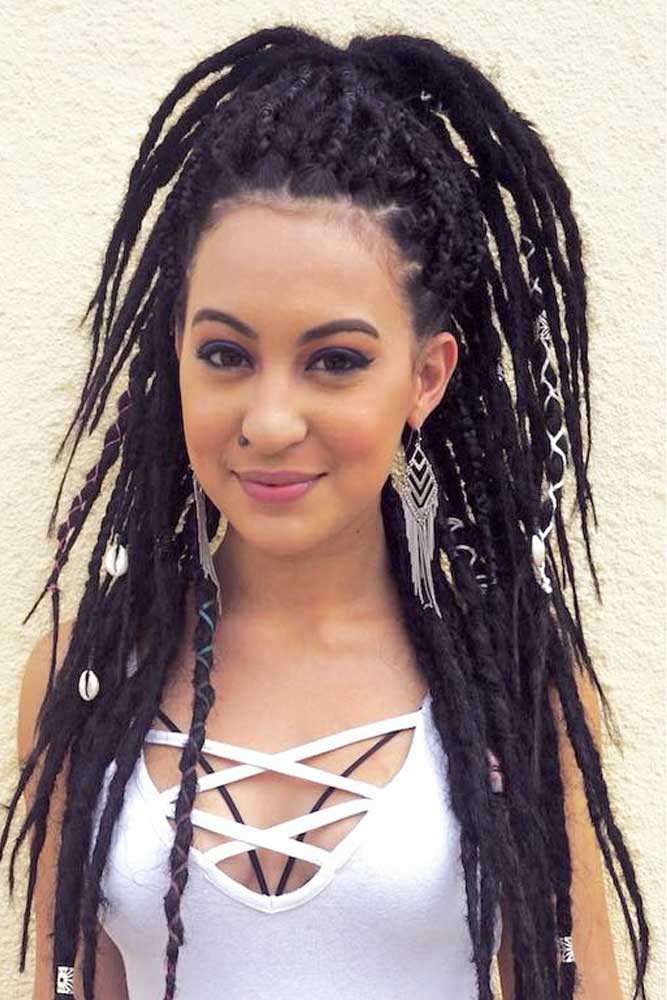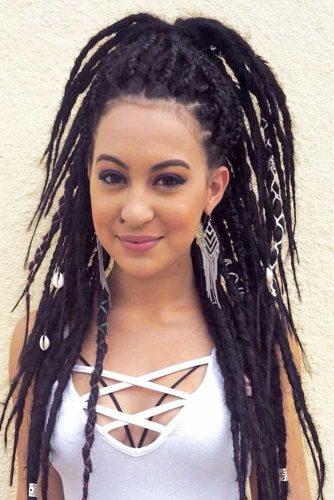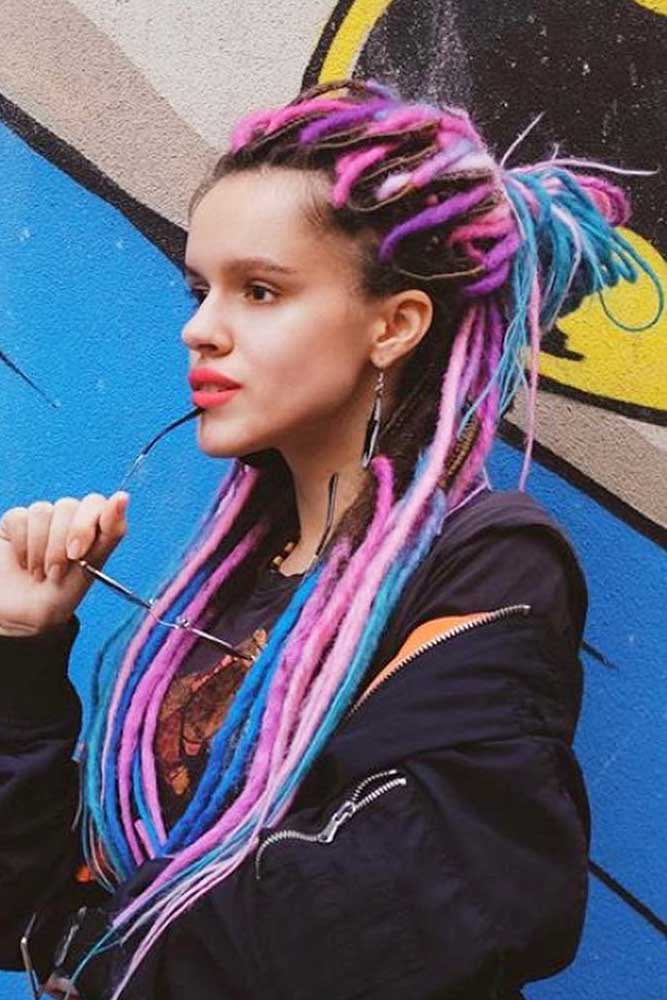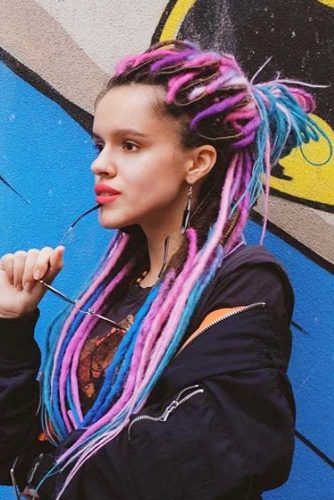 Girls who are looking for a happy medium between loose dreads and dread ponytails, we've found something you will definitely like. These updos are just magnets to people's eyes. How about dying some of your locks? Layered half-updos with sky blue shades are totally inspiring. Sometimes we all need to add something colorful to our hair, a little experiment won't hurt anybody.
Have a look at these dreadlocks hairstyles photos: dreads can make familiar hairstyles look unforgettable. Half-twist dreadlock updo is something that every girl with dreads should try. A little tip for those who are about to dye their locks: get yourself some tresses and paint them in any color you want so that you can take them off when you need and try something new.
Dread Bun Hairstyles
Source: encoreever via Instagram, eeearthyvibesss via Instagram, lisbeth.mueller via Instagram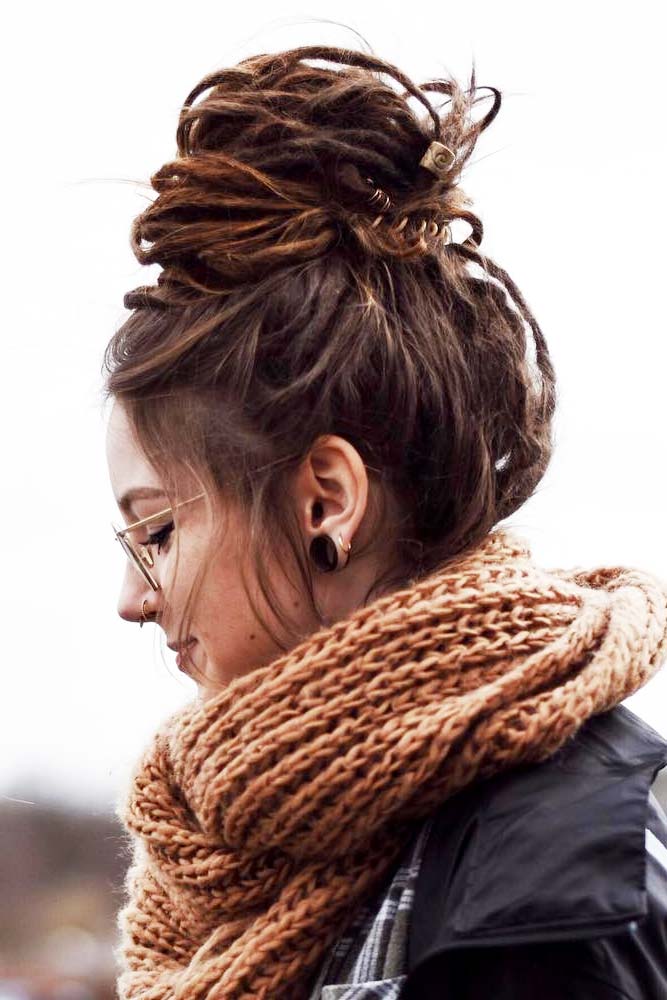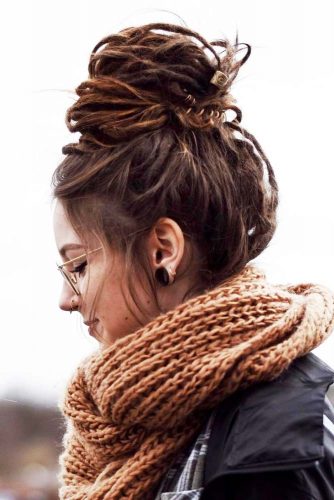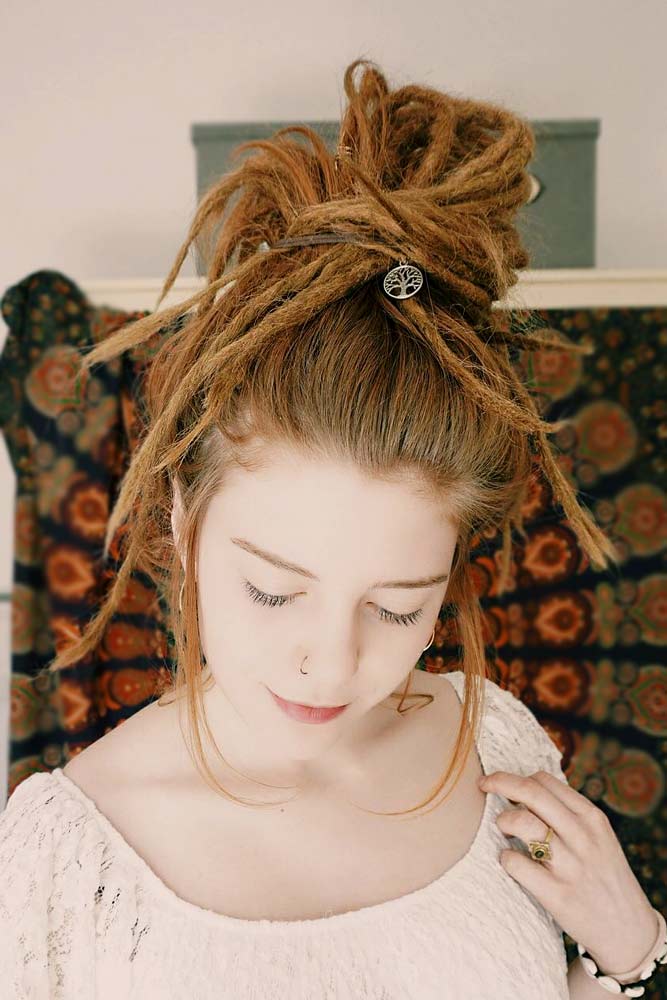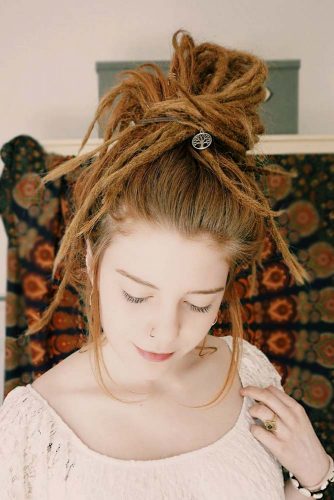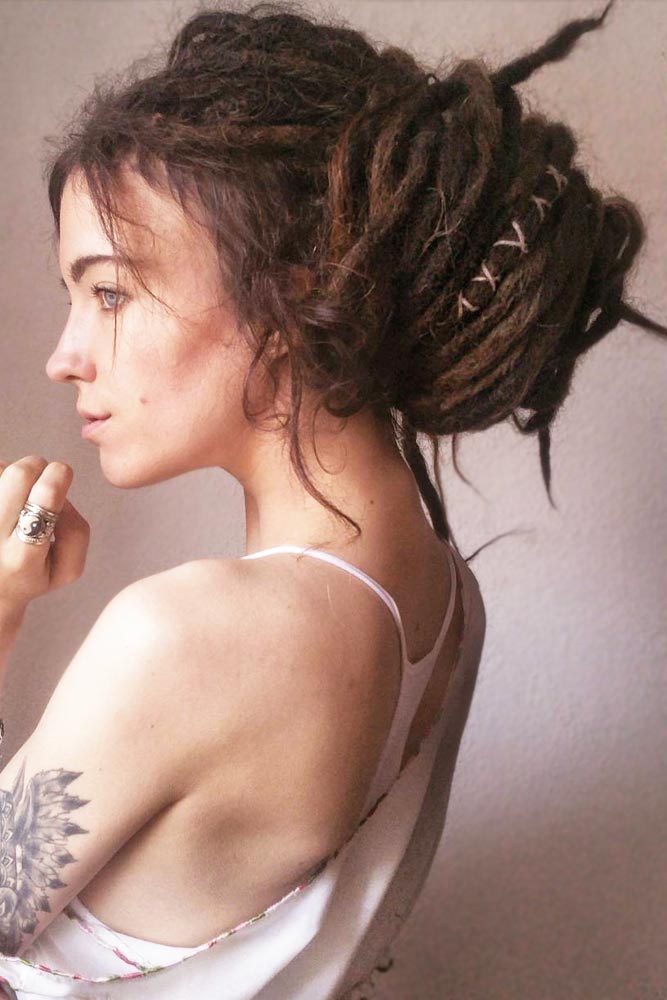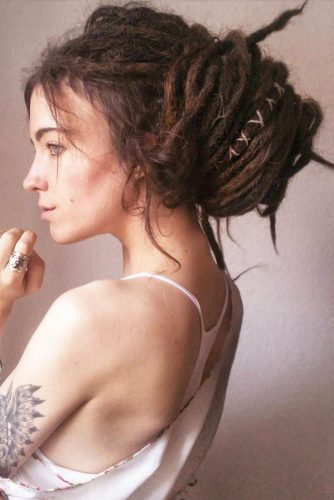 There is nothing impossible about your dreads: you are free to get yourself any hairstyle you like. If you are fond of updos, you will like these dreadlocks pictures. Even though they are not something that people are used to seeing every day, they still can give a delicate girly look. There are some ways on how to make dreadlocks express your personality. It really depends on what look you want to create.
If you are about to show off your femininity, it's better to opt for a neat bun with dreads and combine it with some girly dress or lovely tunic. And if you want to get yourself a sassy look: a messy dread bun with ripped clothes are essentials. Just set your style goals and then leave everything up to your dreads, they know how to get it on point.
Dreadlocks Hairstyles With Accessories
Source: male.geers via Instagram, dreadfullhippie via Instagram, rollies2thesky via Instagram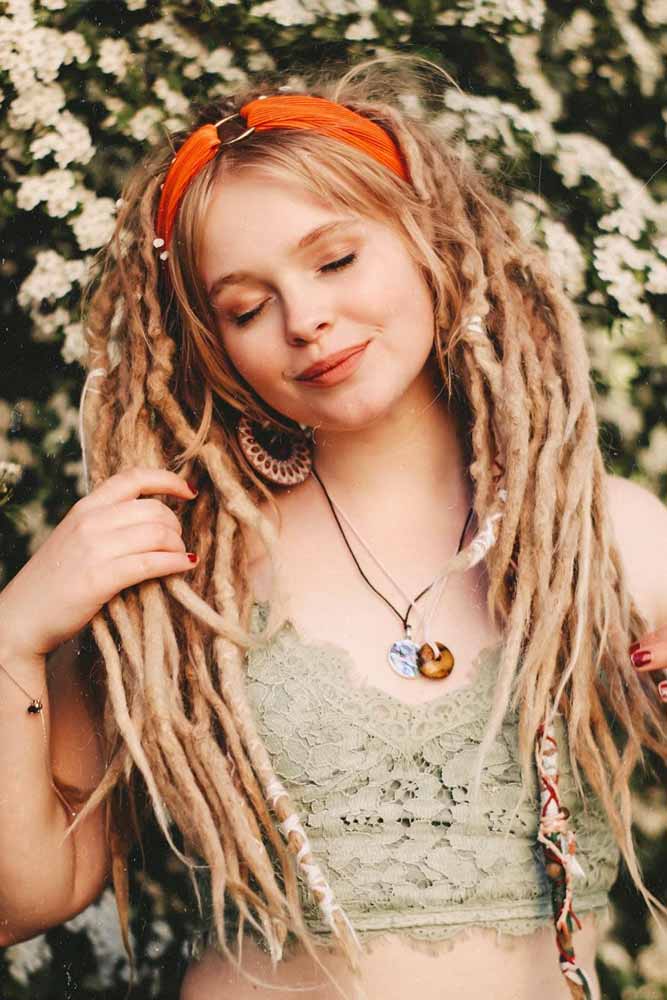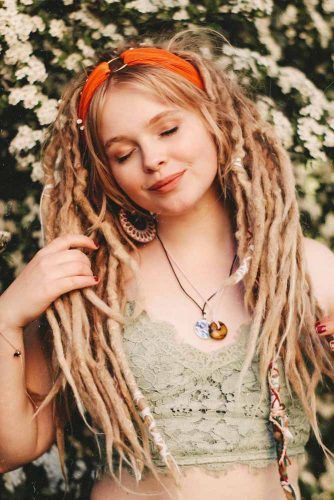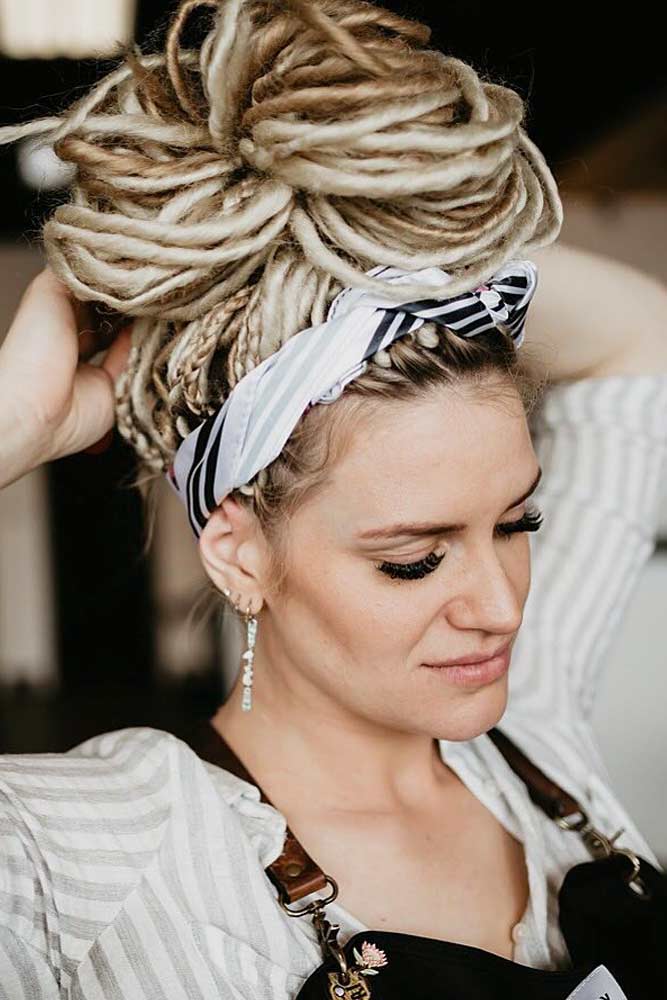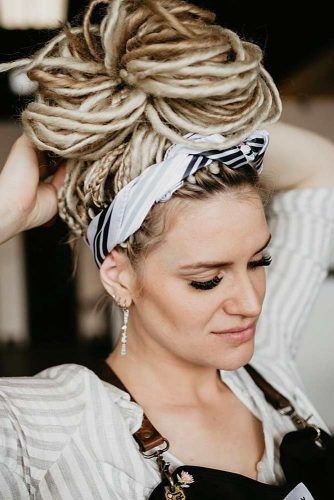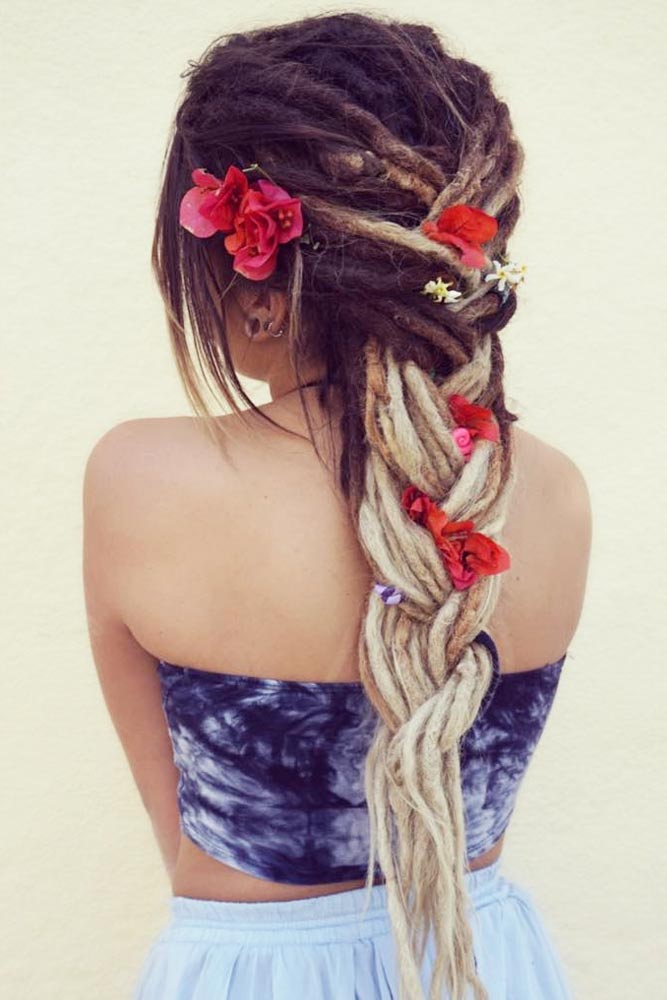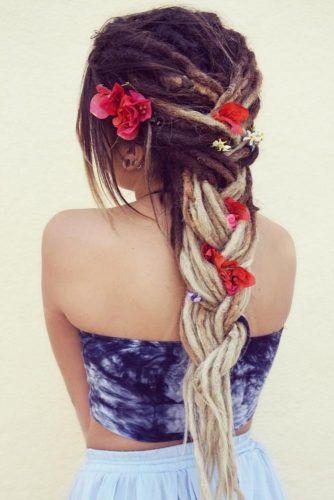 You got your dreads to adorn your hair, what do you have to adorn your dreads? Yes, this is the best thing about dreadlocks: you can let your imagination run wild and put any accessories in your hair. Whether you wear dreadlocks extensions on short hair or you flaunt with your own long dreads, there are many ways to embellish any your look.
We can't have too much of flowers, right? There is always a place for them, you can even find it on your head. If you want to beautify your dreads with something more casual, opt for a stylish headband. Don't forget about dreadlock beads: these tiny details can make your hair look unique.
ADVERTISEMENT ‧ CONTINUE READING BELOW
Space Buns Hairstyle
Source: dreadfullhippie via Instagram, ashtray_arts via Instagram, hippies_dreads_world via Instagram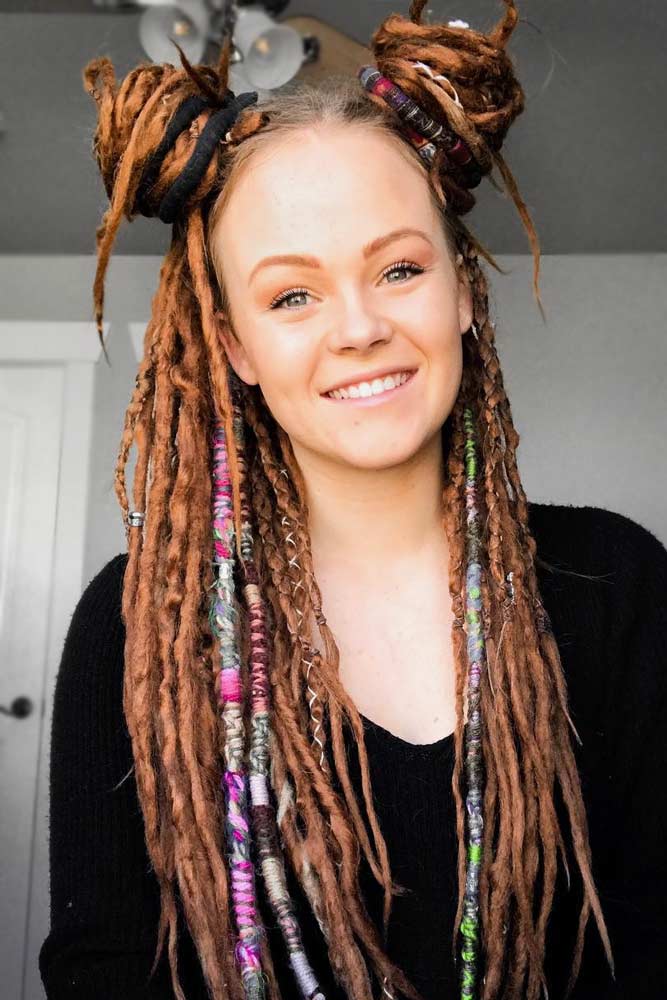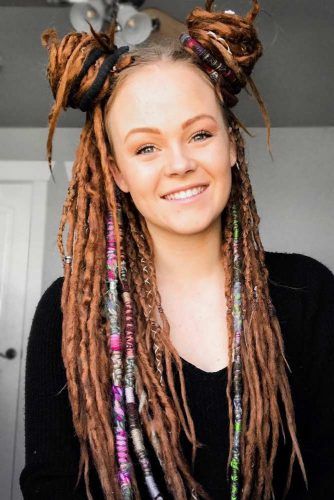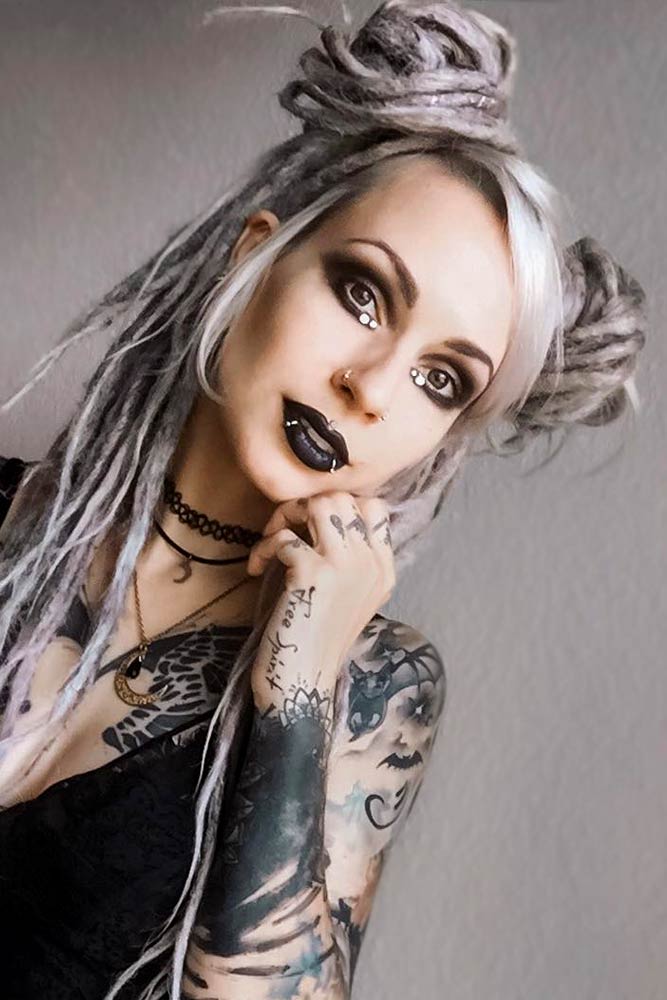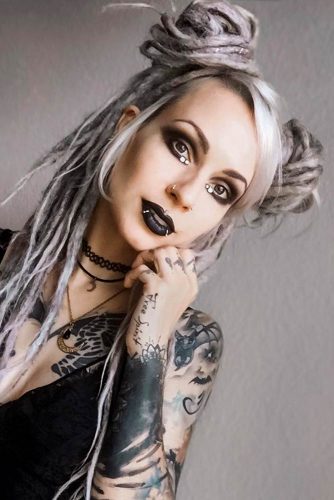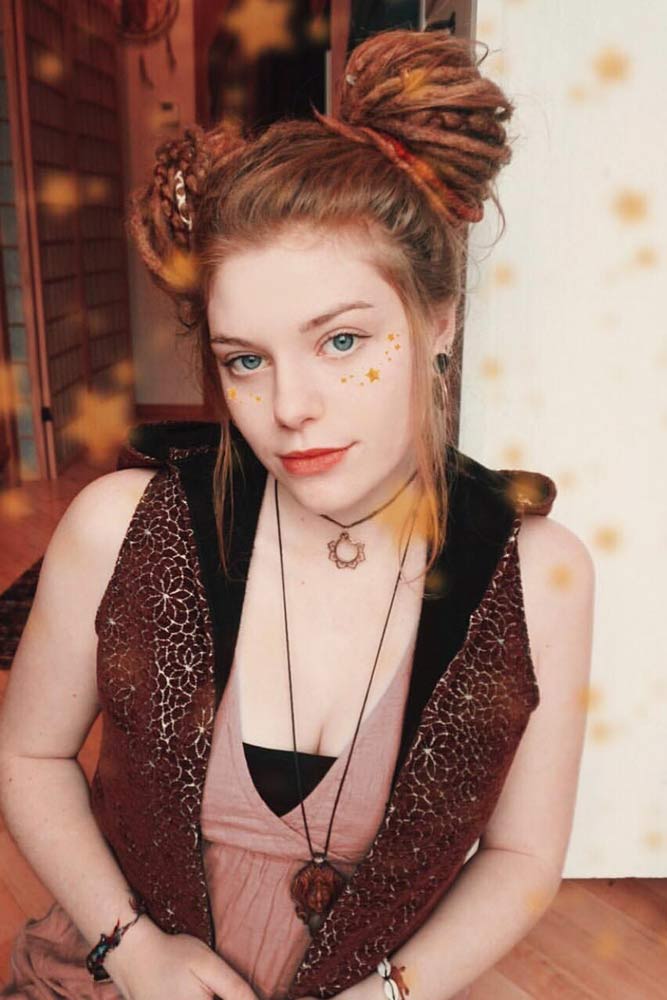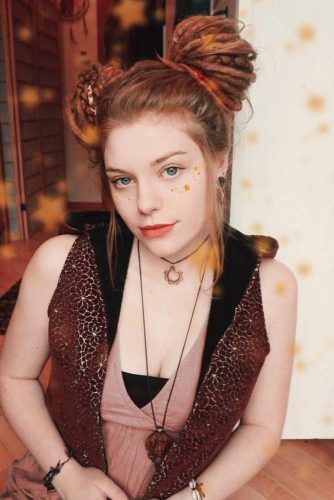 Remember the double space buns that have become super popular for their cute and easy-to-get appearance? Well, if you sport dreadlocks, you can take this easy and familiar hairstyle to a whole new level: you can twist the top dreads into buns, leaving the rest of the locks to fall on your chest or put all of your dreads into two full, spectacular buns. Yes, in this way, it won't be just a-couple-of cute-buns hairdo.
Braided Dreads
Source: lisannekattenberg via Instagram, rollies2thesky via Instagram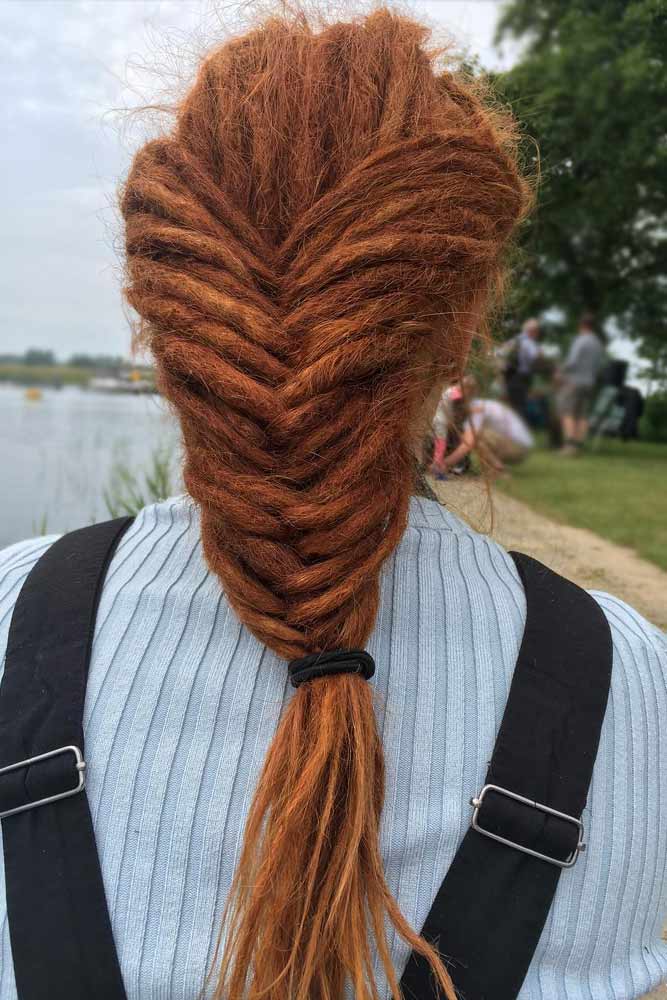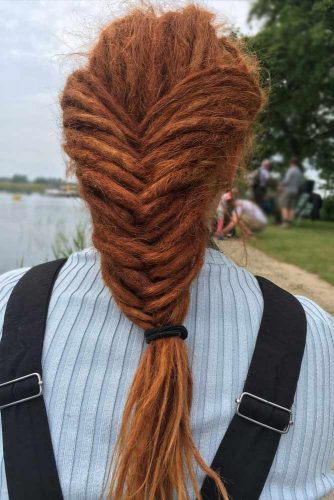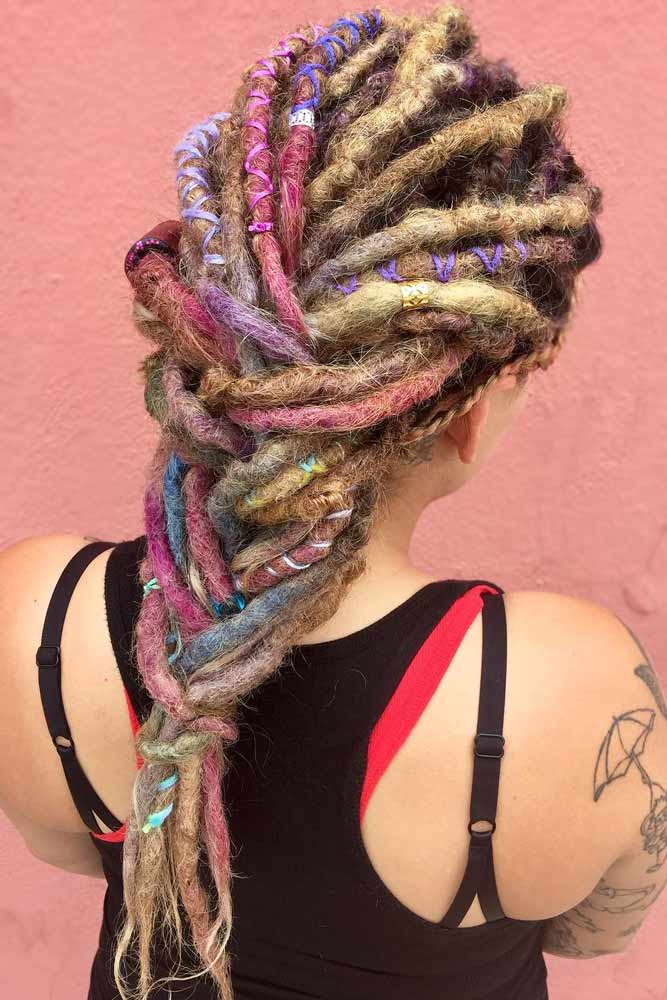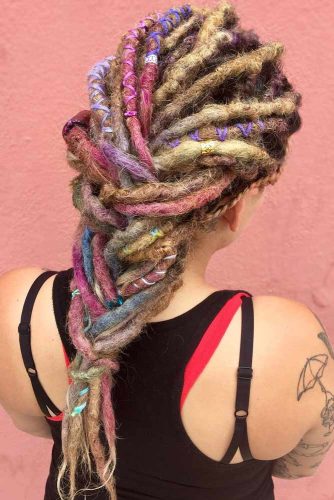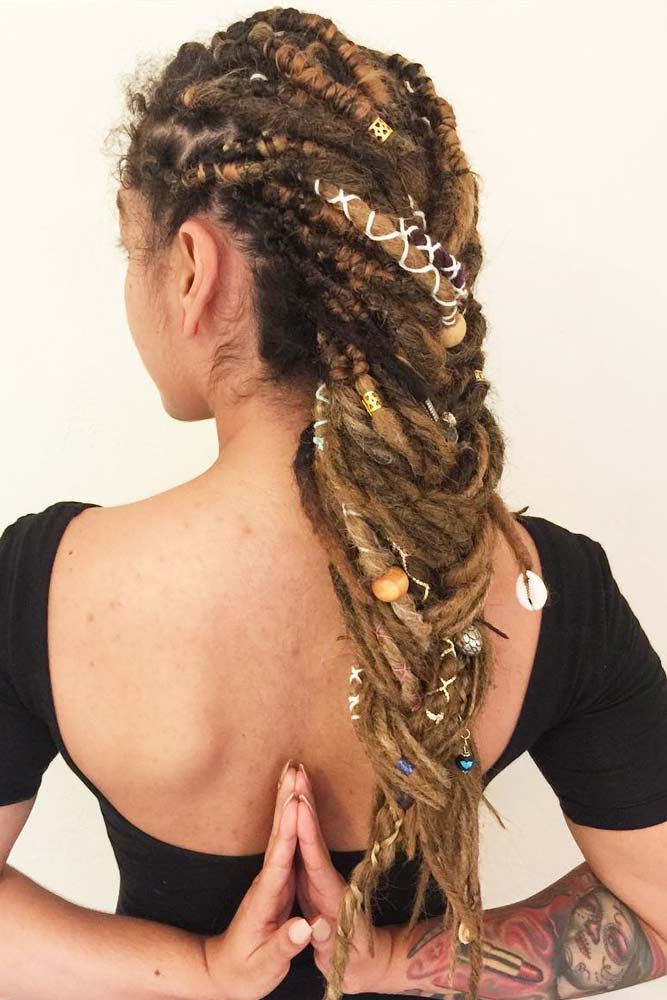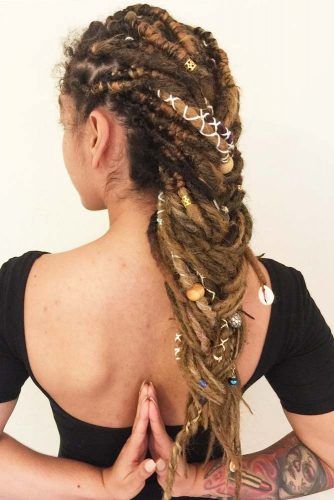 Do you know how to make a simple fishtail braid turn into a breathtaking hairdo? With these pictures, the answer seems to be too obvious. Yes, getting dreads is a commitment. But look how unique all simple hairstyles look when they're done with dreadlocks! P.S. multi-colored strands will make your braid even more outstanding.
Updo Dreadlocks Hairstyles
Source: male.geers via Instagram, modlocks via Instagram, dreadlocksbyrandirae via Instagram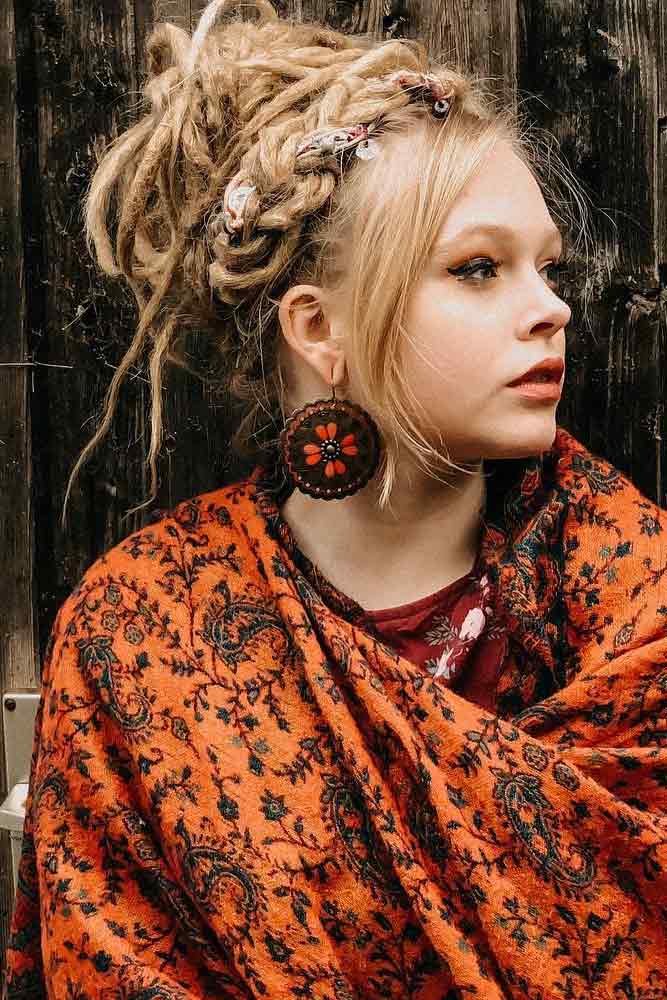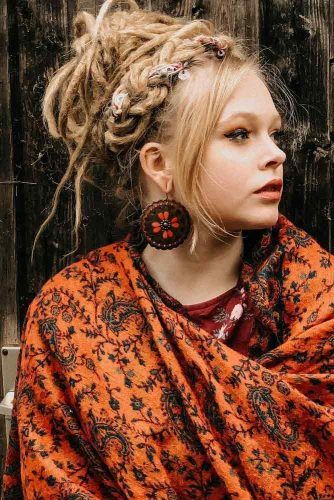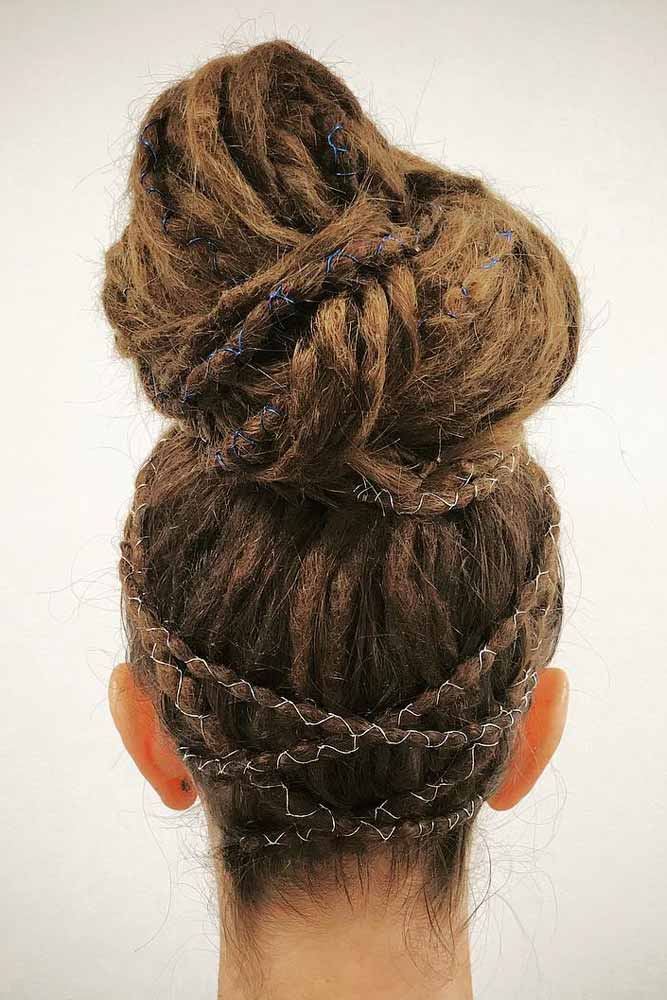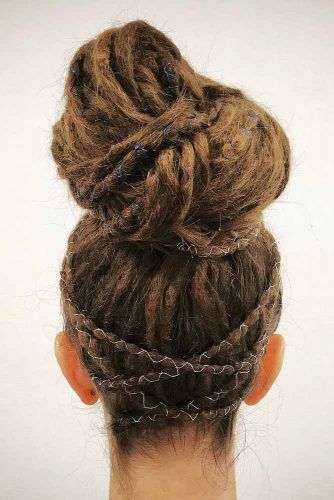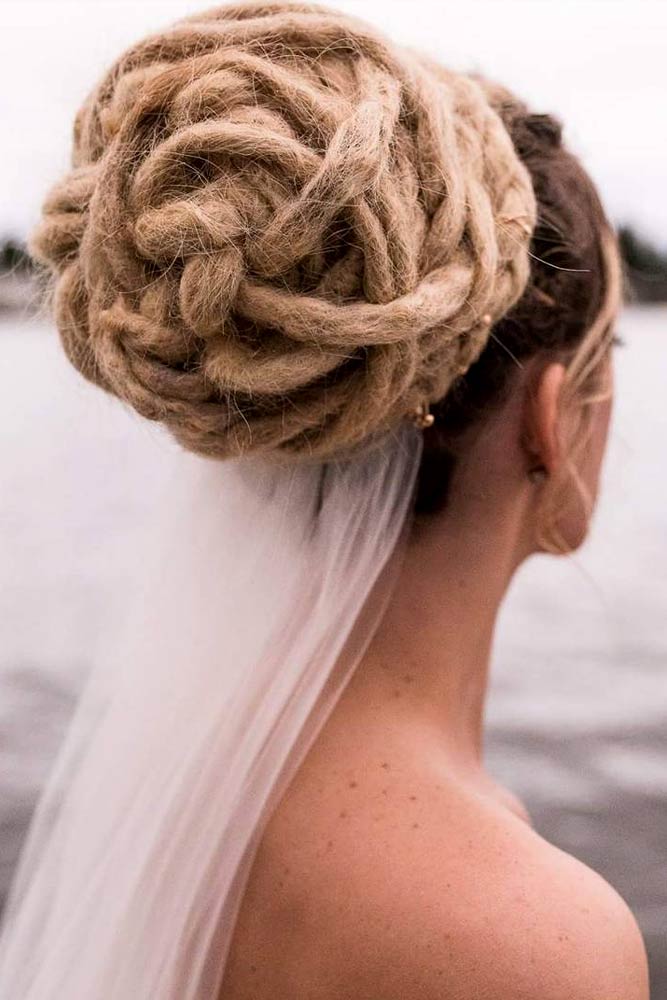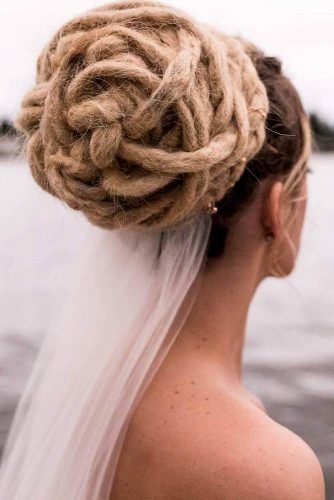 First, she gets dreadlocks and then the is never the same. Every outfit she tries looks one of a kind, and every hairstyle she wears turns to trend. If this story is about you, you will love the way your dreads can take familiar updos to the next level.
Braided elements on the sides, colorful beads and ties are what can make your simple updo look like a brand new hairstyle. By the way, dreads do look great with a veil: another score for the versatility of dreadlocks.
Don't wait for changes to happen, just make them happen! There's nothing that can stop you if you really want to get this hairstyle, as nowadays black people with dreads are not the only dreads' owners you can come across. Everyone who wants to have them is free to do that. So, what are you waiting for?
ADVERTISEMENT ‧ CONTINUE READING BELOW