Dreadlocks hairstyles have been in style for centuries, and their popularity does not seem to come to a halt any time soon. On the contrary, fresh variations of the classy look appear, and everyone rushes to adopt them. Fancy blonde dreads aren't precisely the newest guy on the block, but the style alterations will conquer the hearts of the most dedicated fashionistas. If you wish to follow in the celebrities' footsteps, you have come to the right place. We will share with you the secrets others would rather you not know. Are you ready?
Are Blonde Dreads in Trend Now?
Credit photo: instagram.com/dreadfullhippie
You may have heard that Sisterlocks has recently taken over the industry. Yet, they are not the only arrivals on the scene. The addition of stylish blond dreads has changed the course of fashion history once and for all. Blonde dreadlocks are not only in trend at the moment. They are more of a statement that many thrive to add to their look.
If you are a unique and free-spirited individual with a thirst for experimentation and adventures, then you are bound to at least consider adding the style to your to-try list. Don't forget that blonde hues have the power to enhance and slightly feminize your image too.
Things to Consider Before Adopting Blonde Dreadlocks
We call them freeform dreads since the style is designed to emphasize your carefree and rebellious personality. However, there is a list of things to consider before you commit to the style. You should better weigh all the pros and cons now rather than regret the rooted outcome.
Credit photo: instagram.com/rollies2thesky
Dyeing Your Dreads Blonde: the Basics
Whether you are familiar with a dramatic change of color yourself or not, it does not take long to guess that you need to bleach your locks to get a perfect Daenerys-blonde. The experts advise that you head to the salon for the procedure. The darker your hair is, the firmer would be the suggestion.
Another critical point to understand is the fact that the bleach will be applied to each dread separately, and it will take quite some time to cover them all. When you are through with the bleaching, the coloring time comes in. Add another 1-1,5 hours to be spent at the salon. Even if you decide to dye the locks blonde at home, you need to ensure that the dye gets right in the dread so that it colors through properly.
How Long will the Blonde Shade Last?
As you already know, it takes quite some time and effort to dye your dreadlocks blonde. Thus, you are surely curious about how long the color will stay put. When compared to loose hair, dyed dreads aren't washed that often. So, the hue will remain on you at least twice as long. To ensure the best outcome, it is advised to head for monthly touch-ups. This time, bleaching isn't necessary.
How do You Wash Your Dyed Dreads?
One of the primary points to realize about your dreads is that they are still your hair but styled a bit differently. Thus, you should wash your locks as you do your loose mane. The sole difference lies in the fact that it'll take you a little longer to rinse and shampoo the dreadlocks properly. The same applies to the dry-out period. Yet, on the bright side, you don't have to wash your locks as often as you would have with a regular mane.
Inspiring Blonde Dreads Ideas to Update Your Style
One of the most common mistakes ever made when it comes to blonde dreads would be the fact that silvery-blonde is the only option. It is time to realize that honey blonde dreads look as gorgeous as those platinum locks would.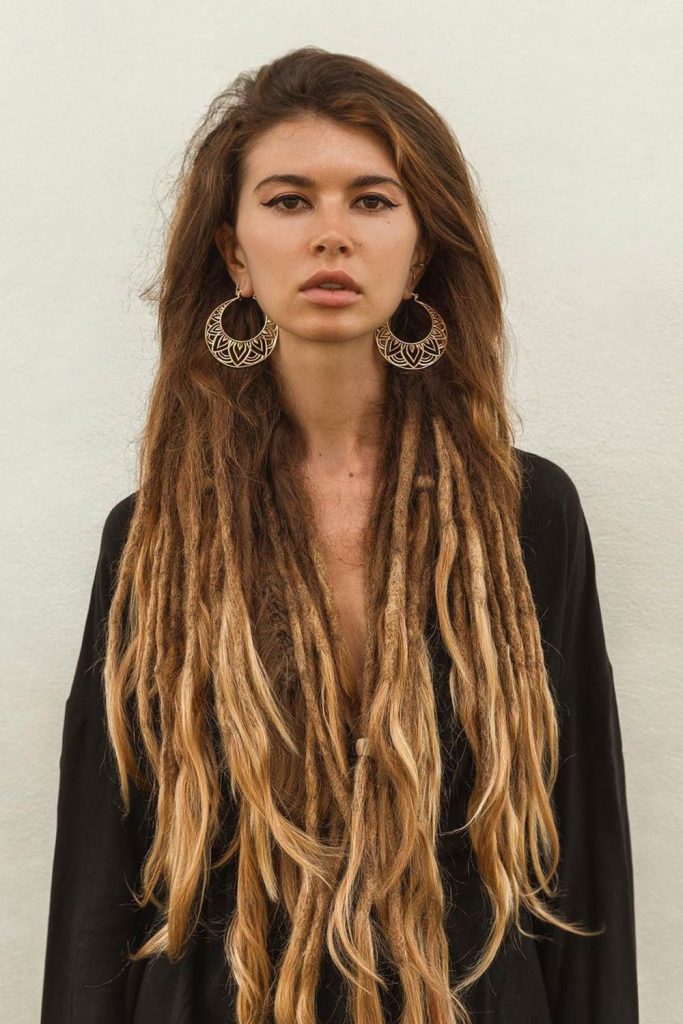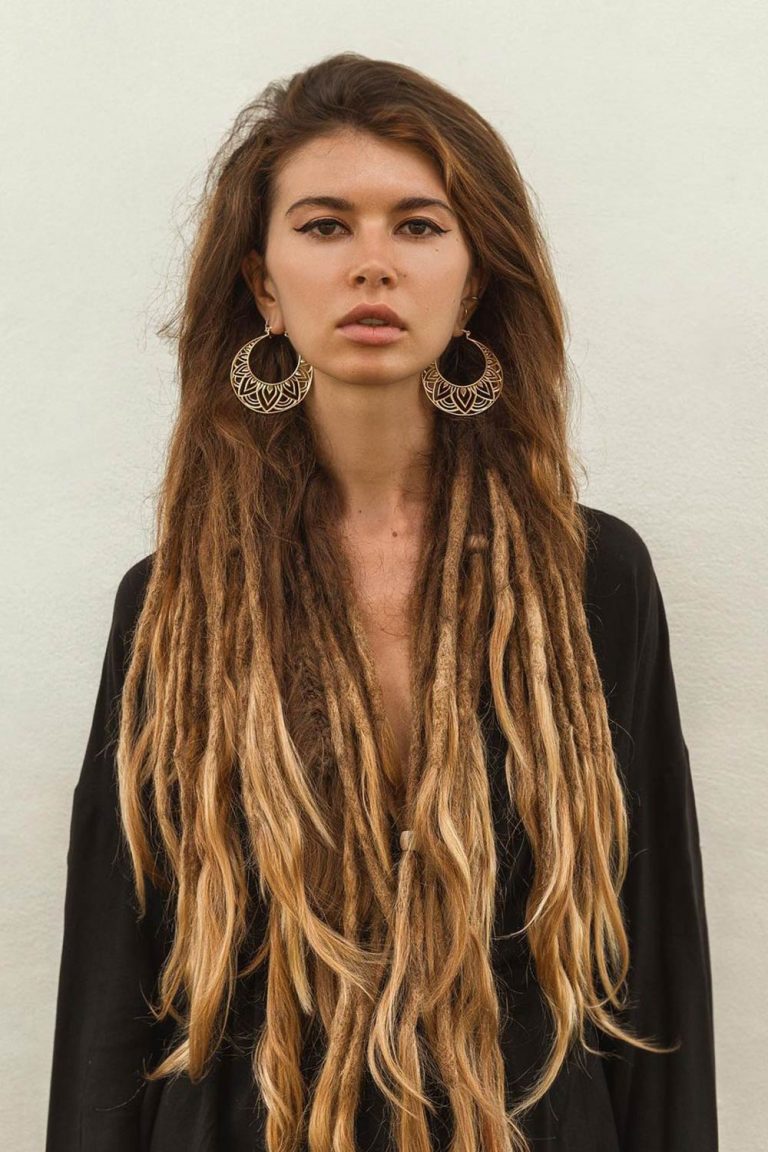 Credit photo: instagram.com/alisa.belochkina
There are countless benefits to blonde dreadlocks. However, their versatility stands out among all the rest. If you don't want a total commitment – a balance between dreads and loose locks is always a good idea.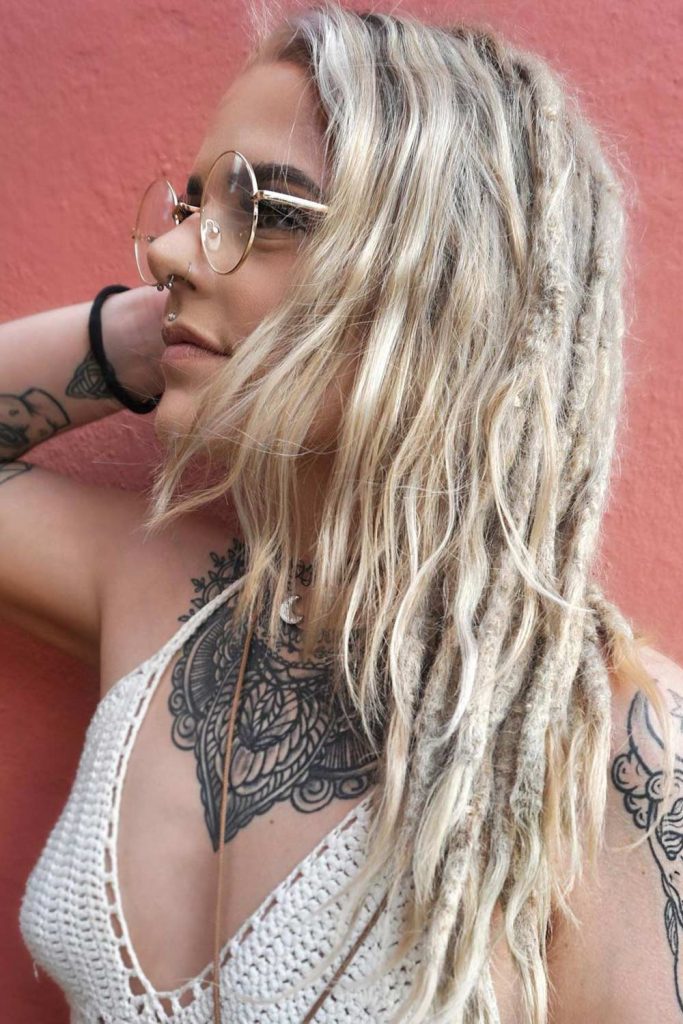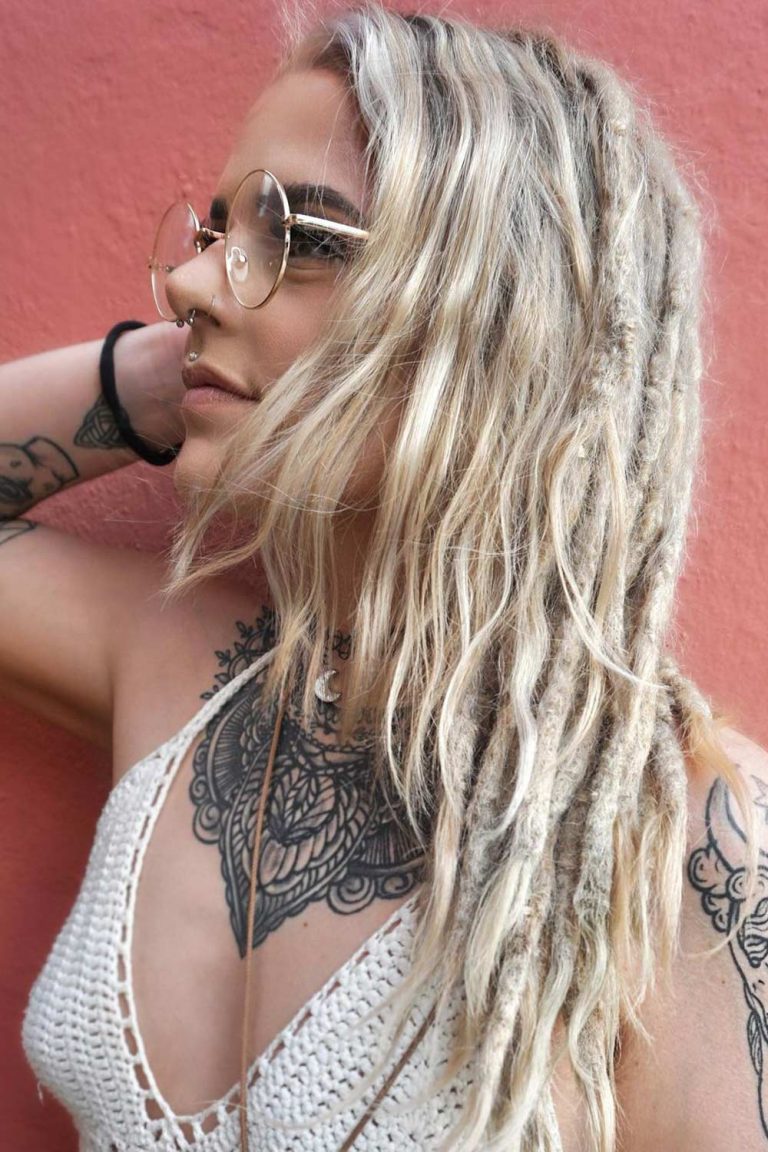 Credit photo: instagram.com/rollies2thesky
Dreads are a perfect hairstyle on their own. Nevertheless, you can take things a little further and implement some dreaded twists into the style to look fabulous and unique.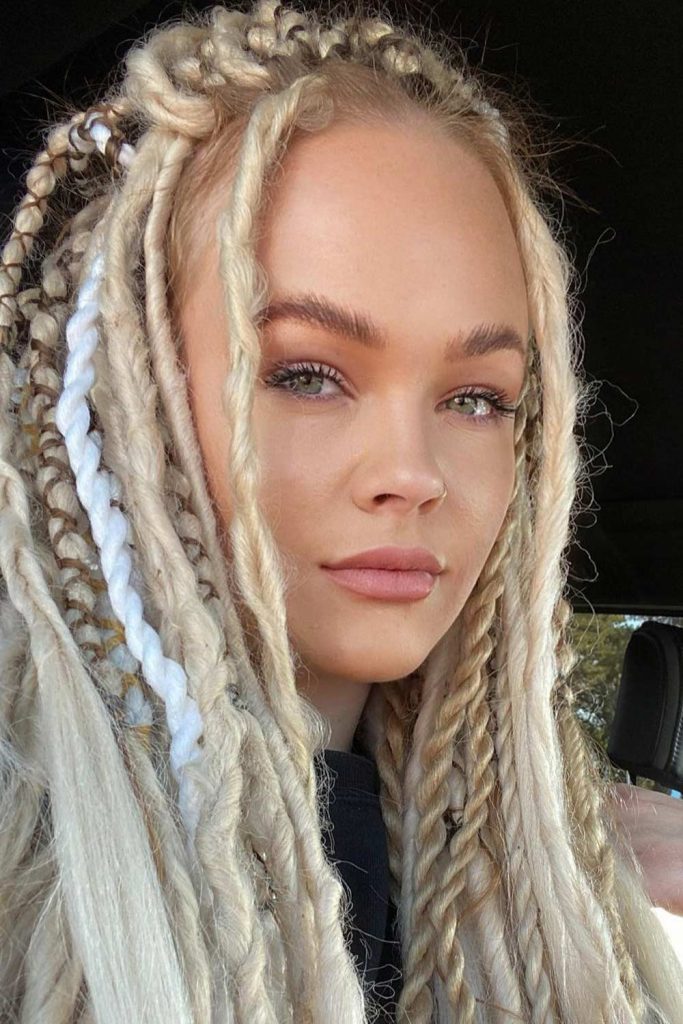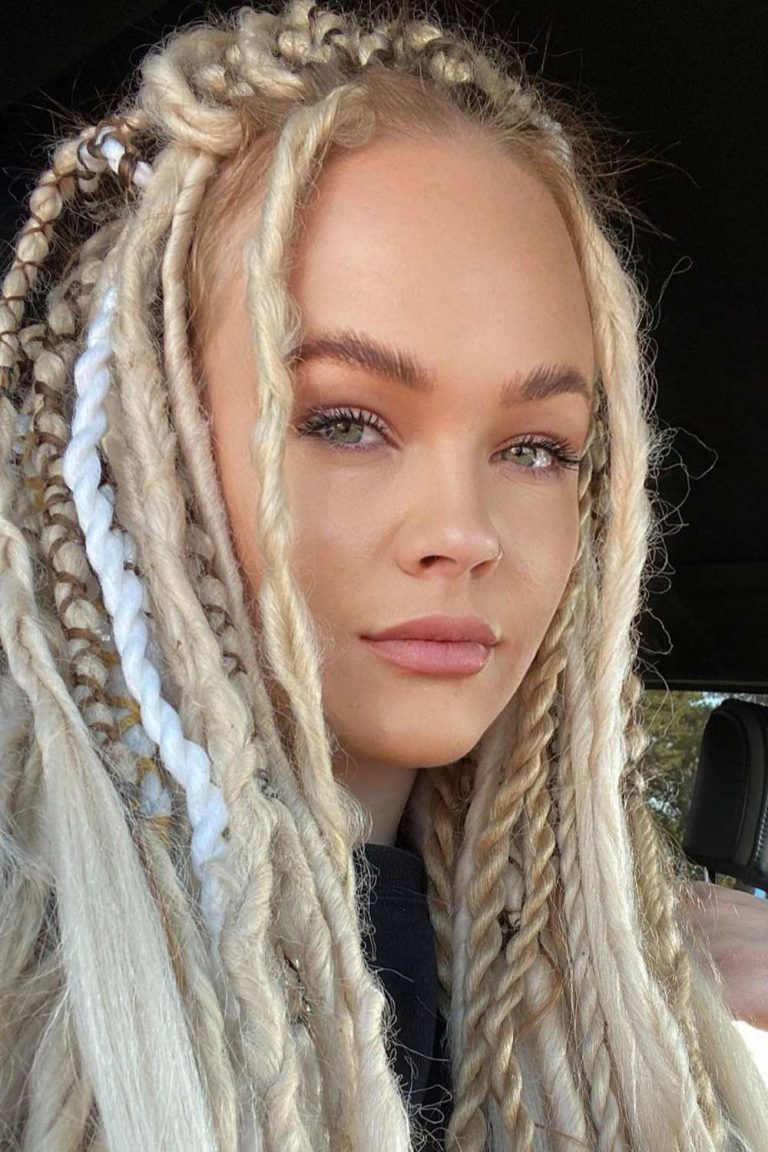 Credit photo: instagram.com/dreadfullhippie
There is nothing wrong with letting your dreadlocks grow out a little. Grown-out roots are in style at the moment. It's better you seize it!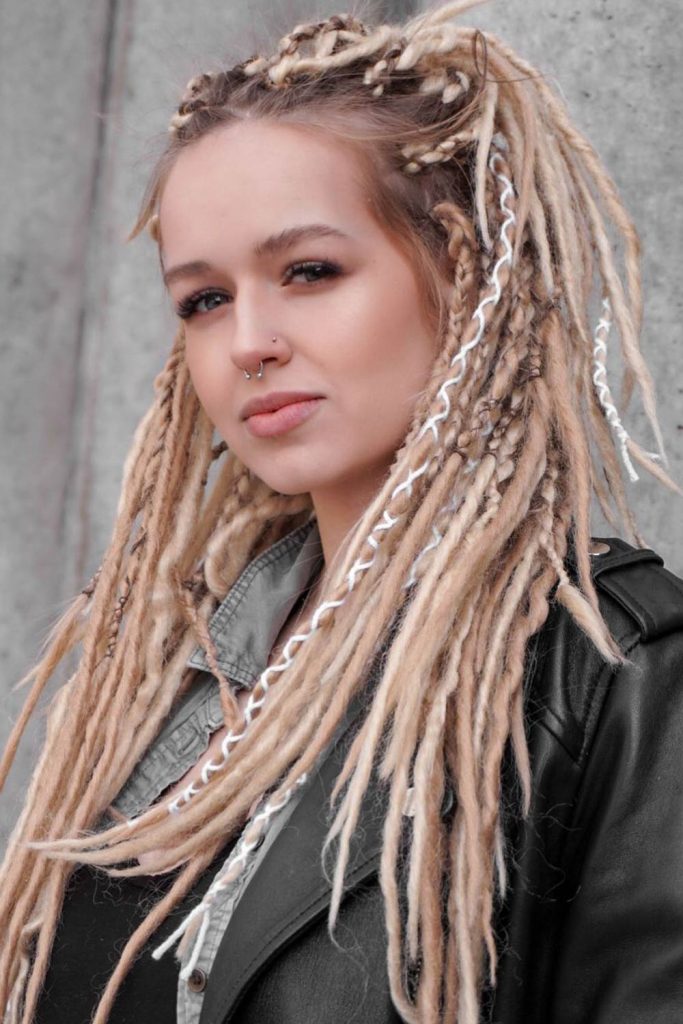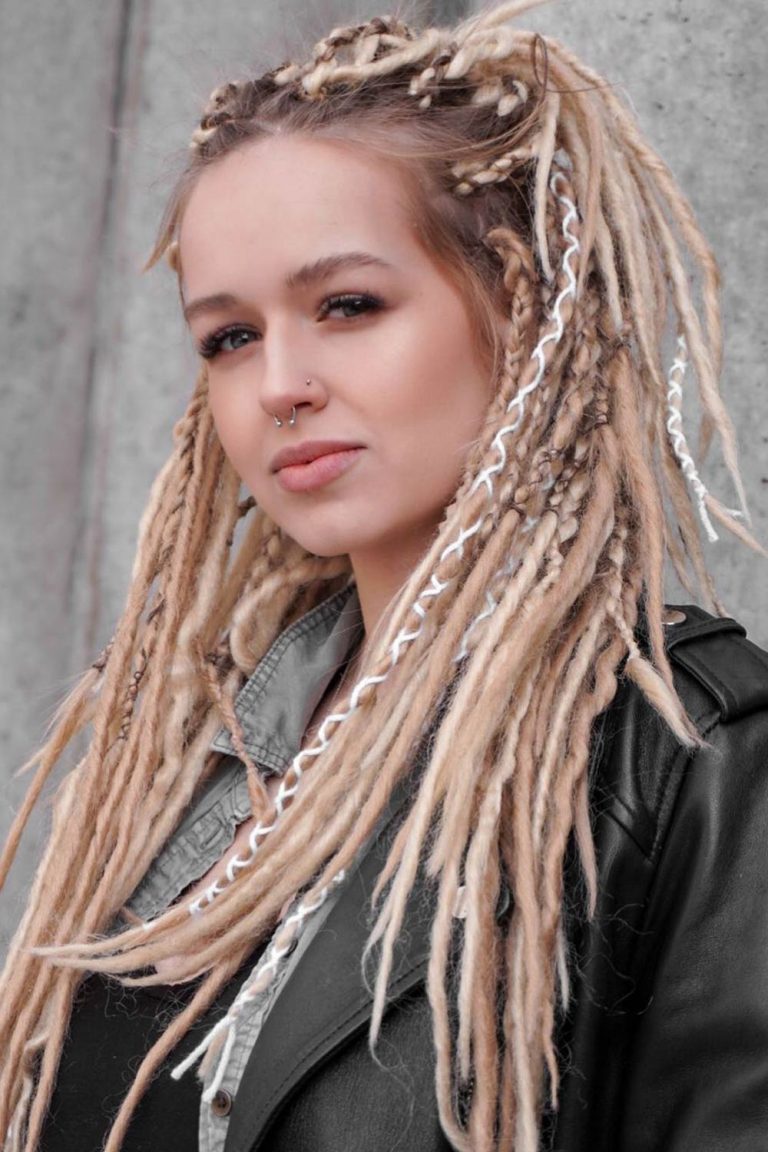 Credit photo: instagram.com/dreadfullhippie
The pop of color has that inexplicable magic that people crave. If you don't want to dye your mane an electric shade, you can spice the look up with vibrant accessories instead.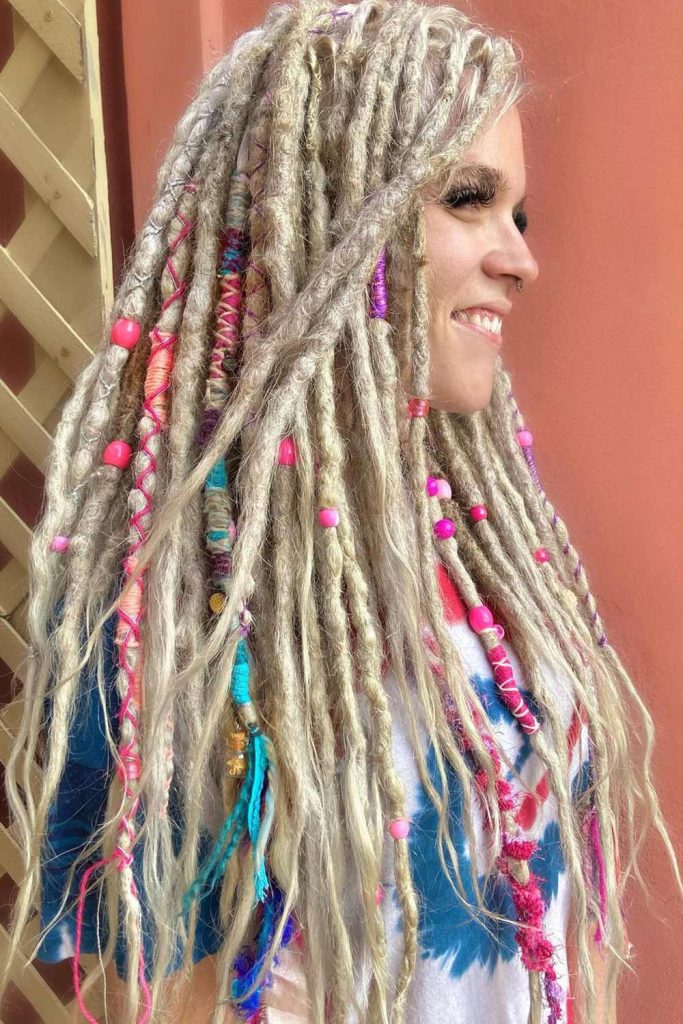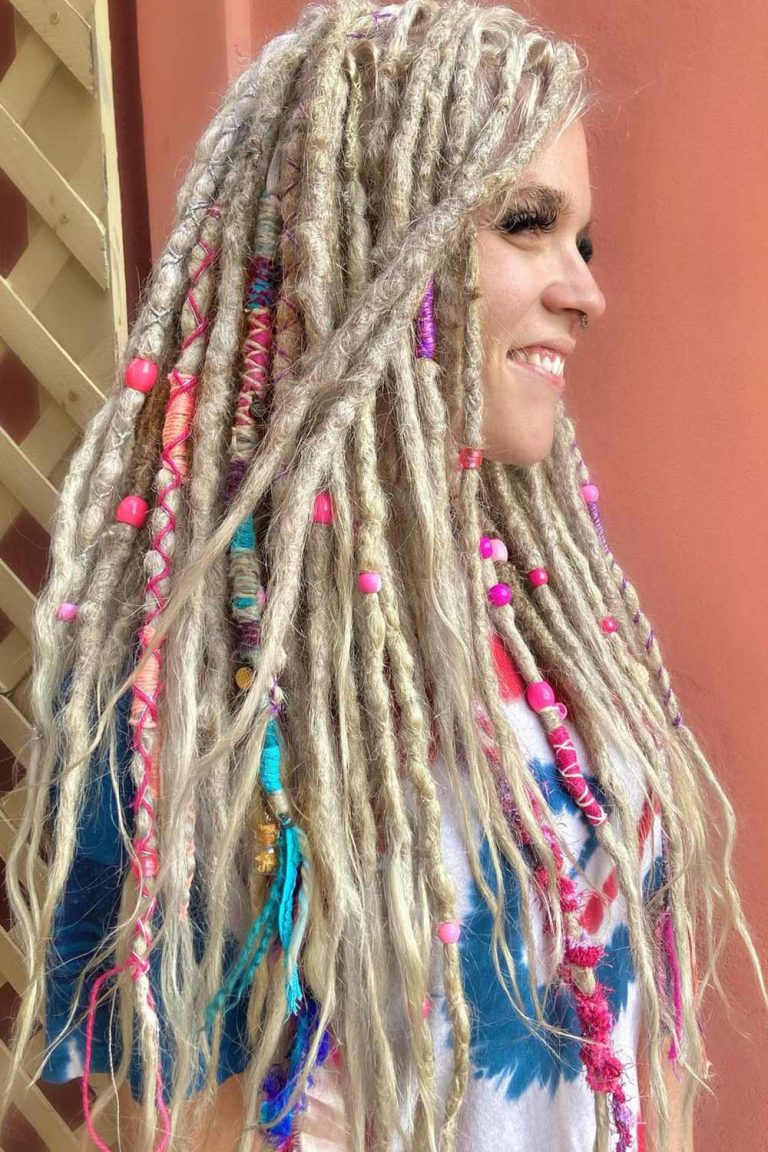 Credit photo: instagram.com/rollies2thesky
Honey blonde dreads tips carry that impressively warm vibe that seems to wrap around you. You can judge a person's aura and fall for it with as much as a single glance!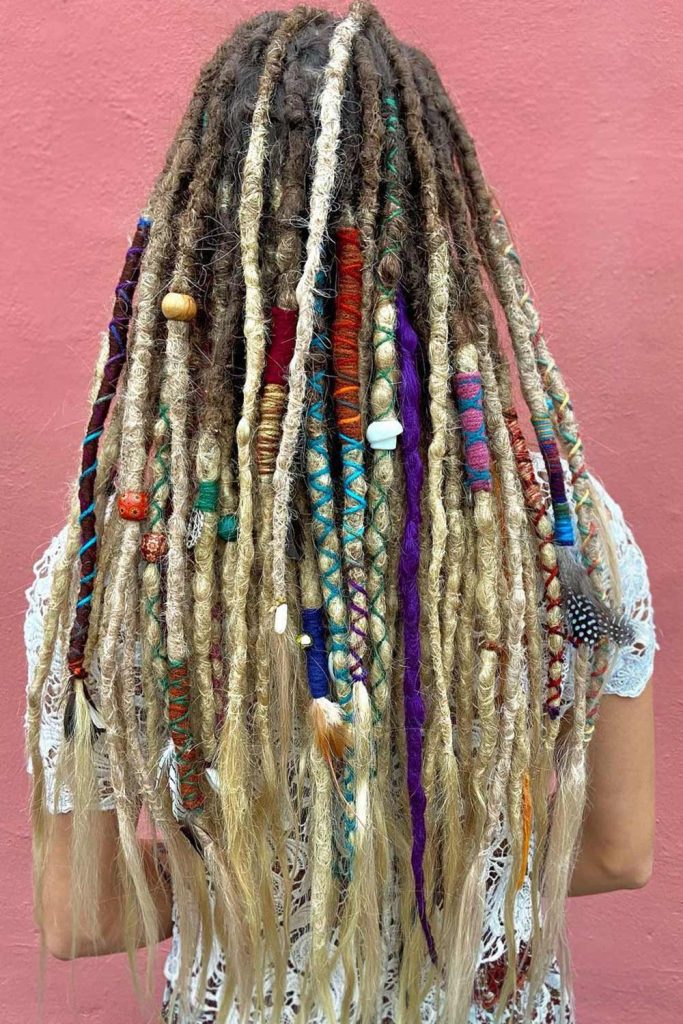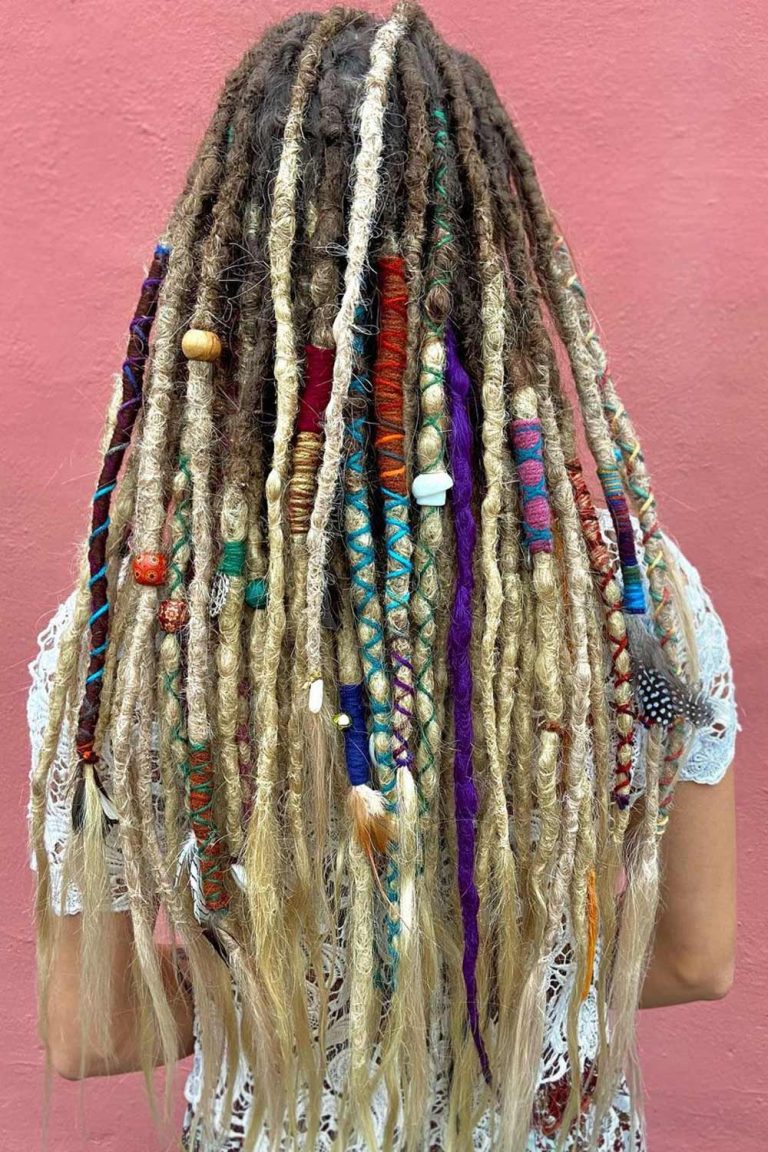 Credit photo: instagram.com/rollies2thesky
Most people falsely assume that dreads are all about casual and edgy styles. Yet, these gorgeous dreads with blonde tips and light waves implemented throughout the length scream elegance and charm.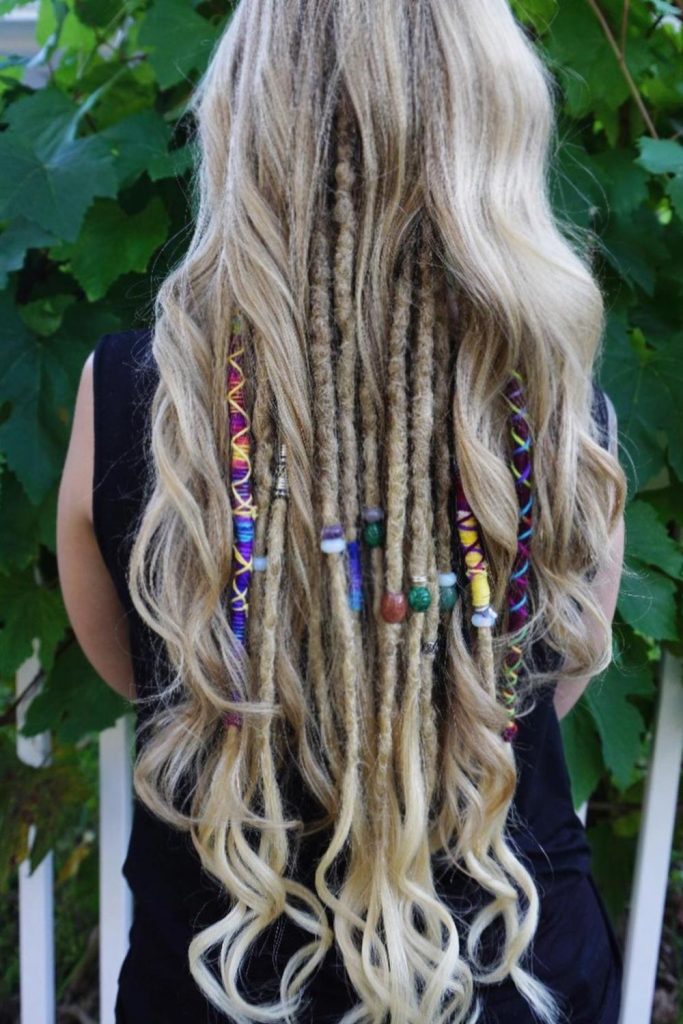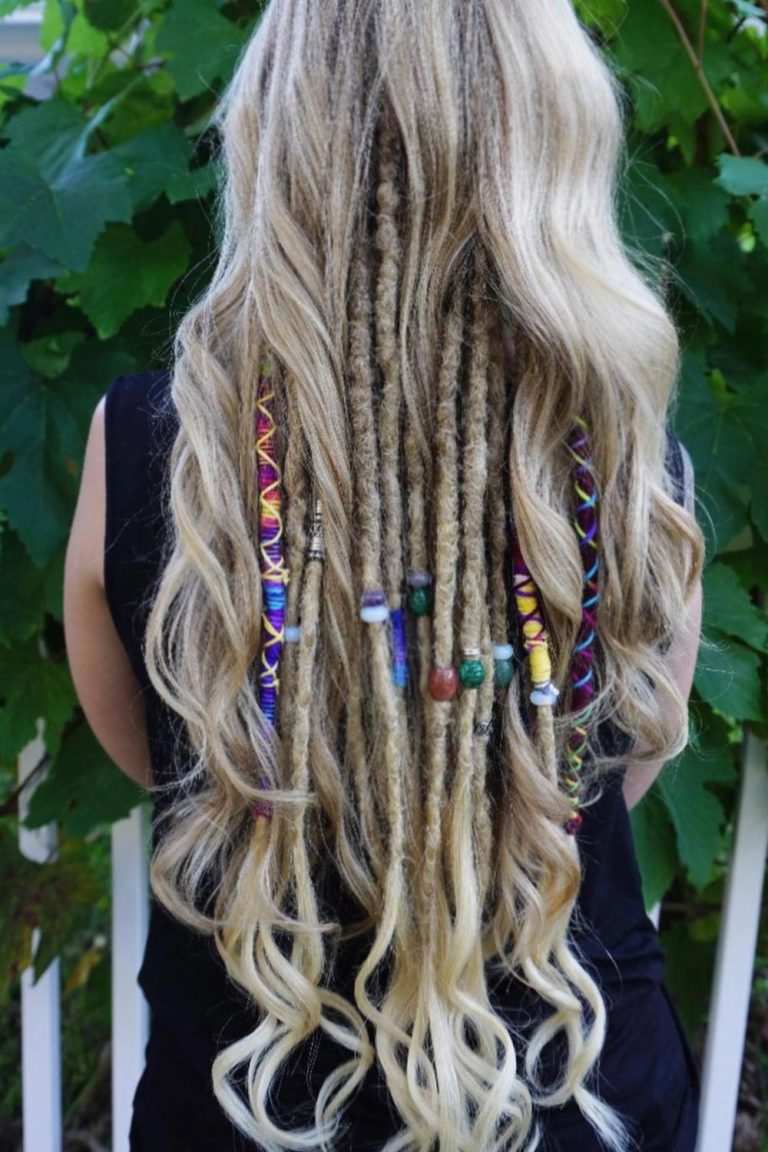 Credit photo: instagram.com/rollies2thesky
Natural platinum blonde dreads may take a while to grow out, and some ladies do not possess the patience. Should you belong to the category, one of the protective hairstyles will come of tremendous use!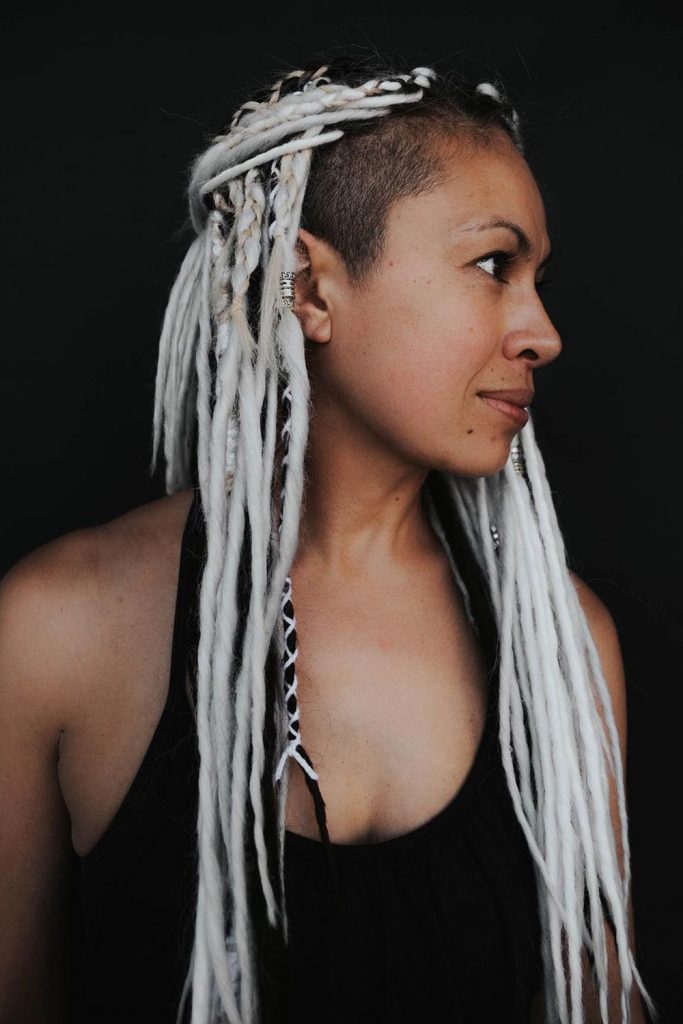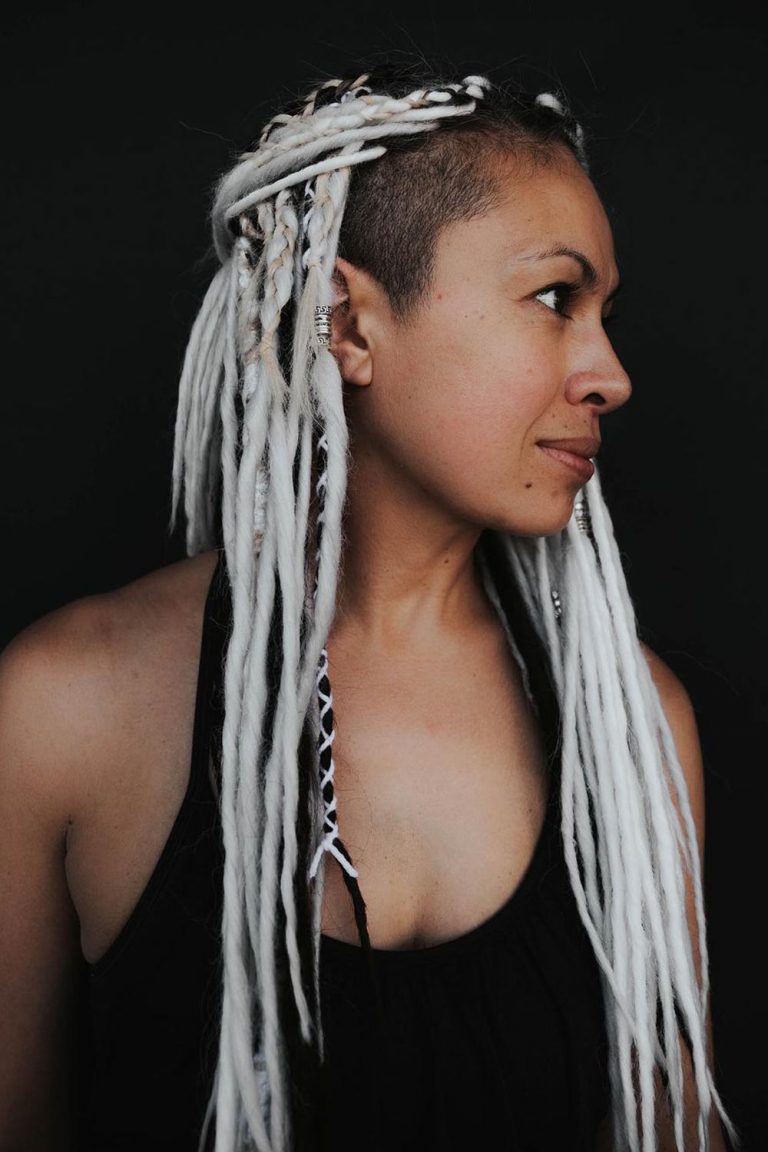 Credit photo: instagram.com/dreadfullhippie
Dealing with long dreads may be challenging at times. However, if you feel that you can't wear them loose – why not opt for a messy top knot?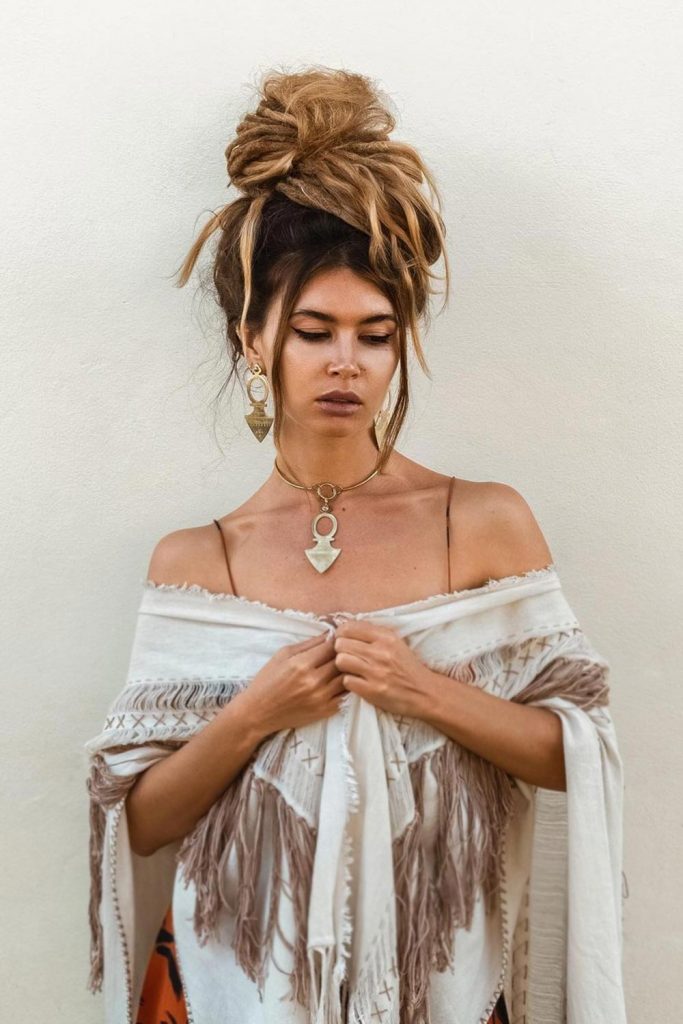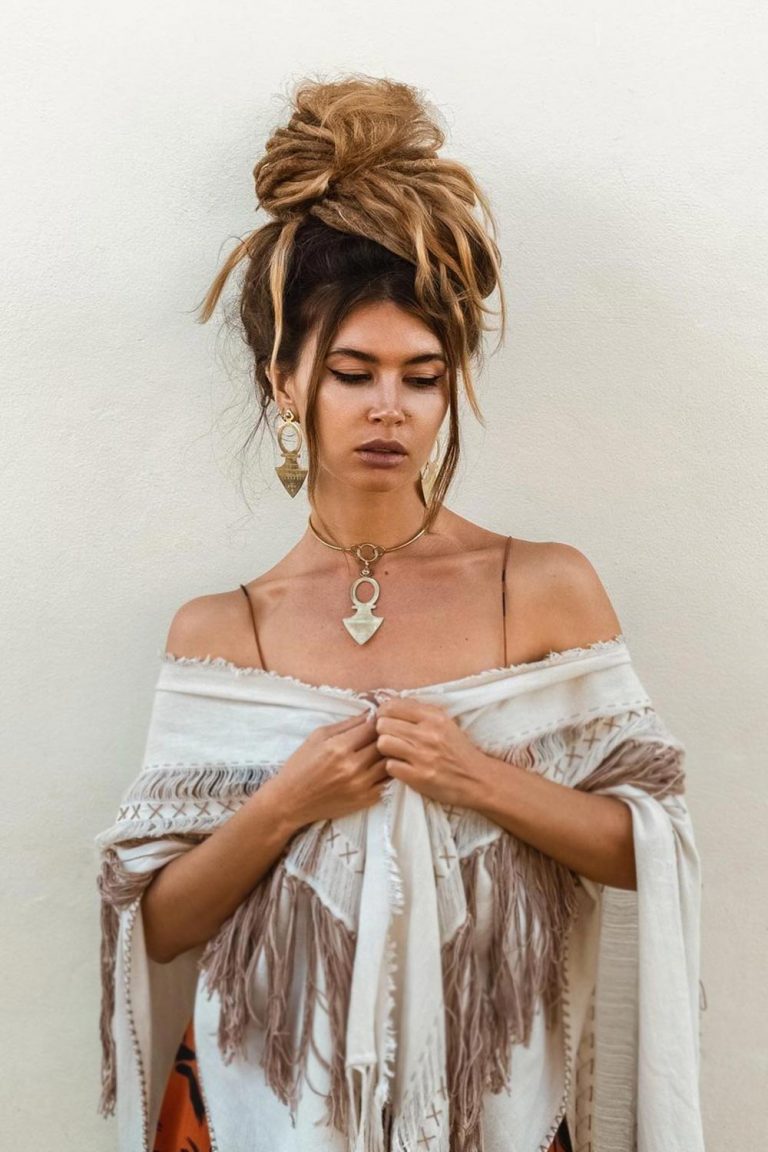 Credit photo: instagram.com/alisa.belochkina
Platinum blonde dreads can help you enhance your skin tone as well. The truth is that ladies with olive and darker skin tones can benefit from ice-while dreads the most.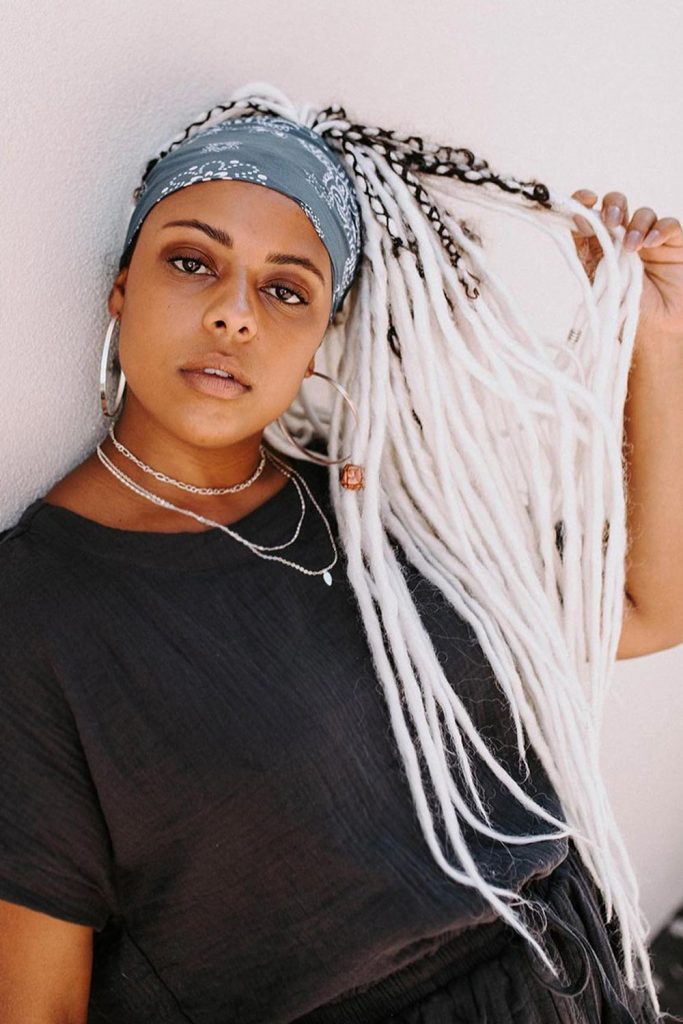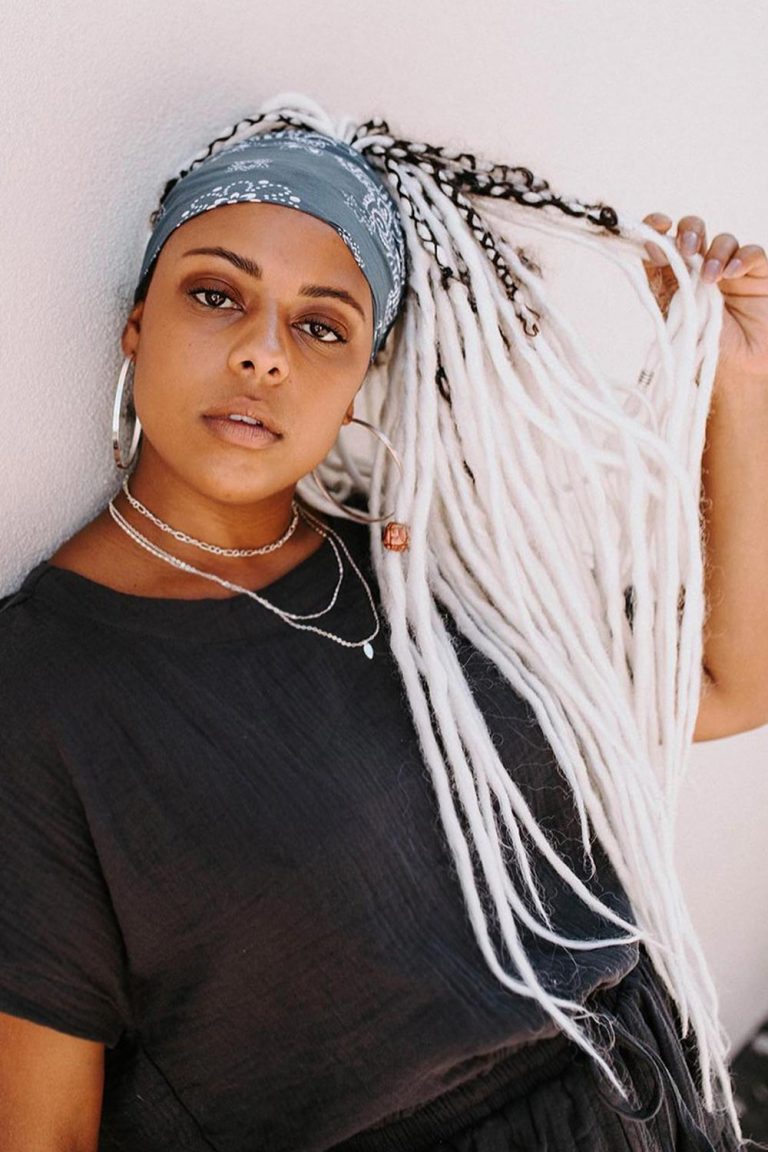 Credit photo: instagram.com/dreadfullhippie
The combo of red and blonde dreads is breathtaking. If you have been considering adding highlight to your mane, this is that golden opportunity you should grasp.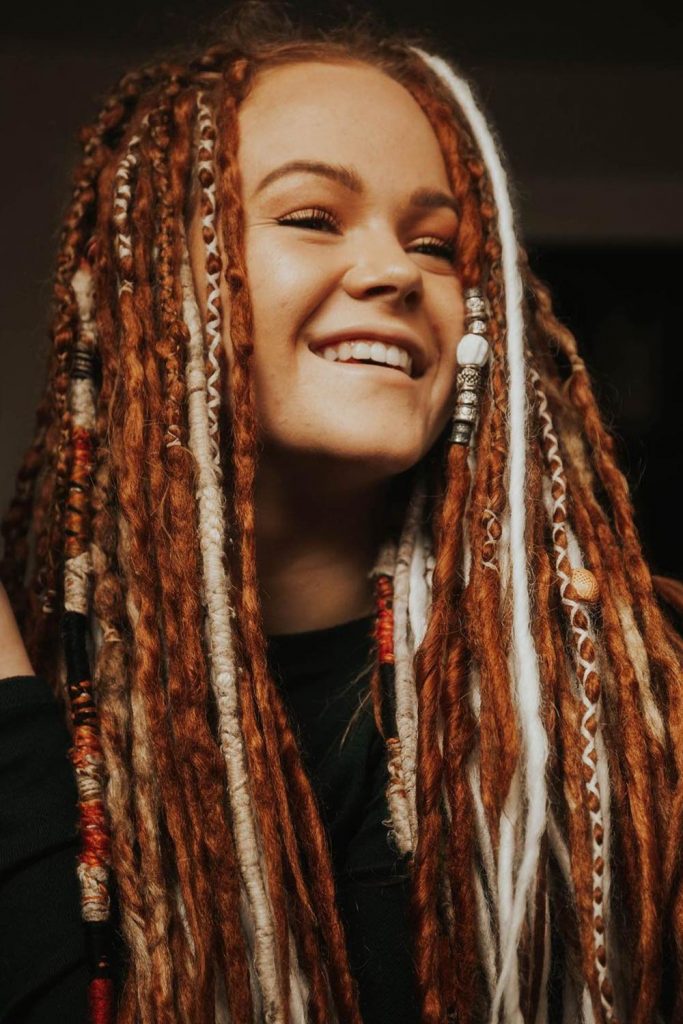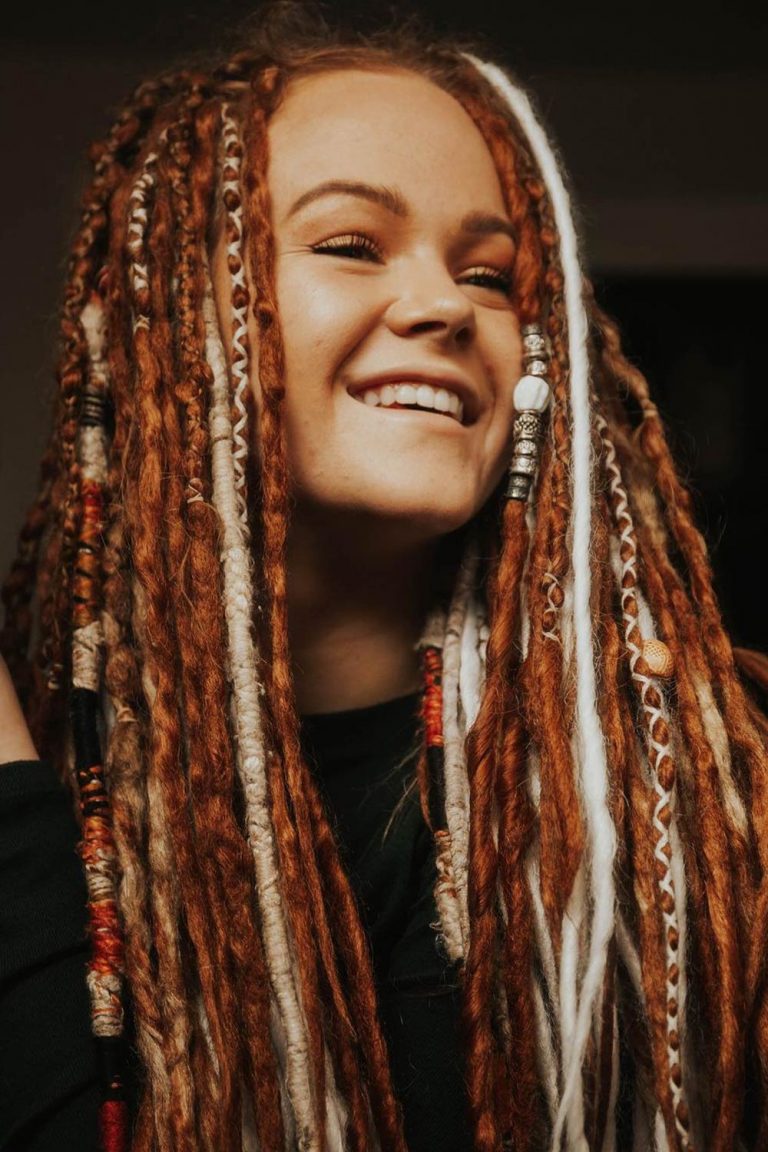 Credit photo: instagram.com/dreadfullhippie
The seamless interaction between black and white is known for its contrasting beauty. These black and blonde dreads prove the point better than any theoretical assumption.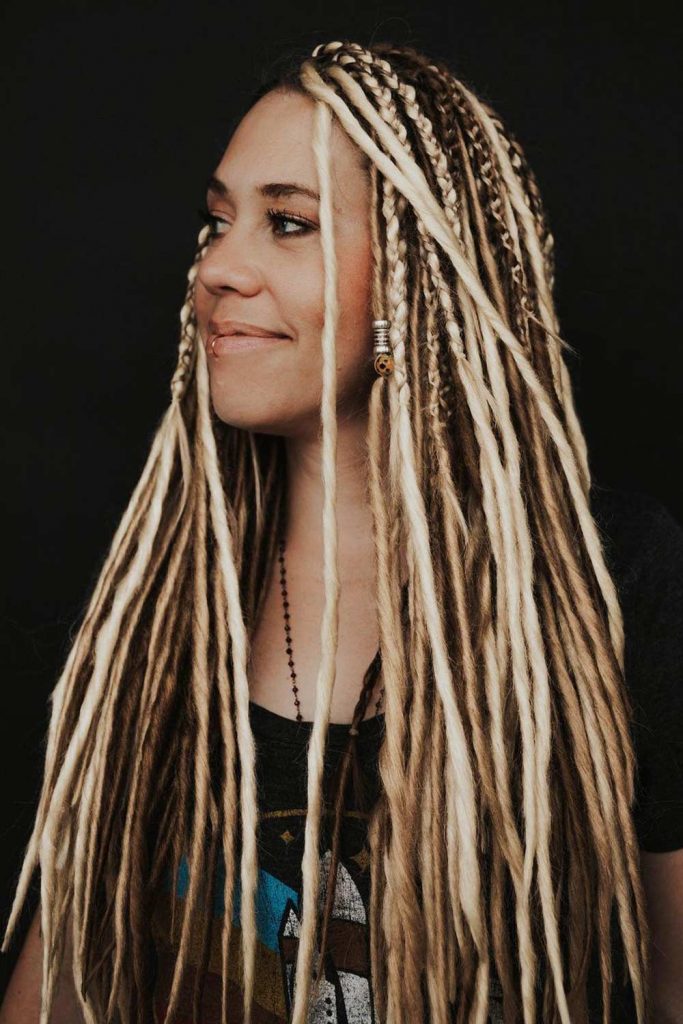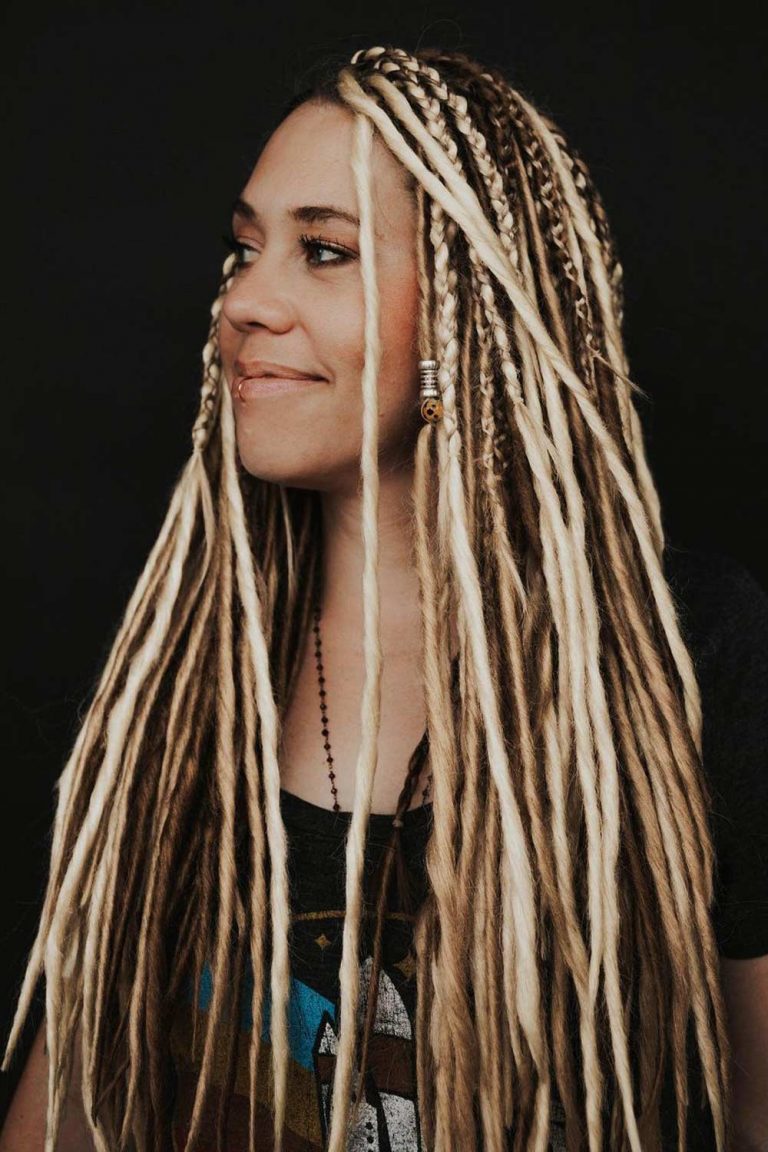 Credit photo: instagram.com/dreadfullhippie
Going fully blonde isn't for all. However, the beauty of the hue is that it can match any other tone well. Even the brightest ideas can be put to life with a bit of blonde added to the scene.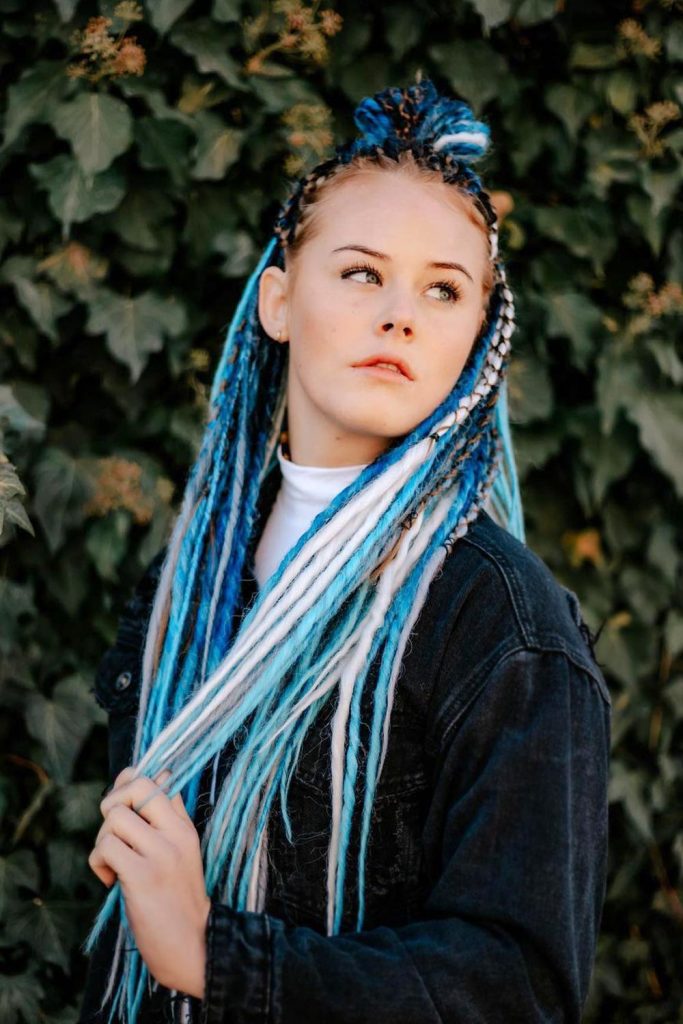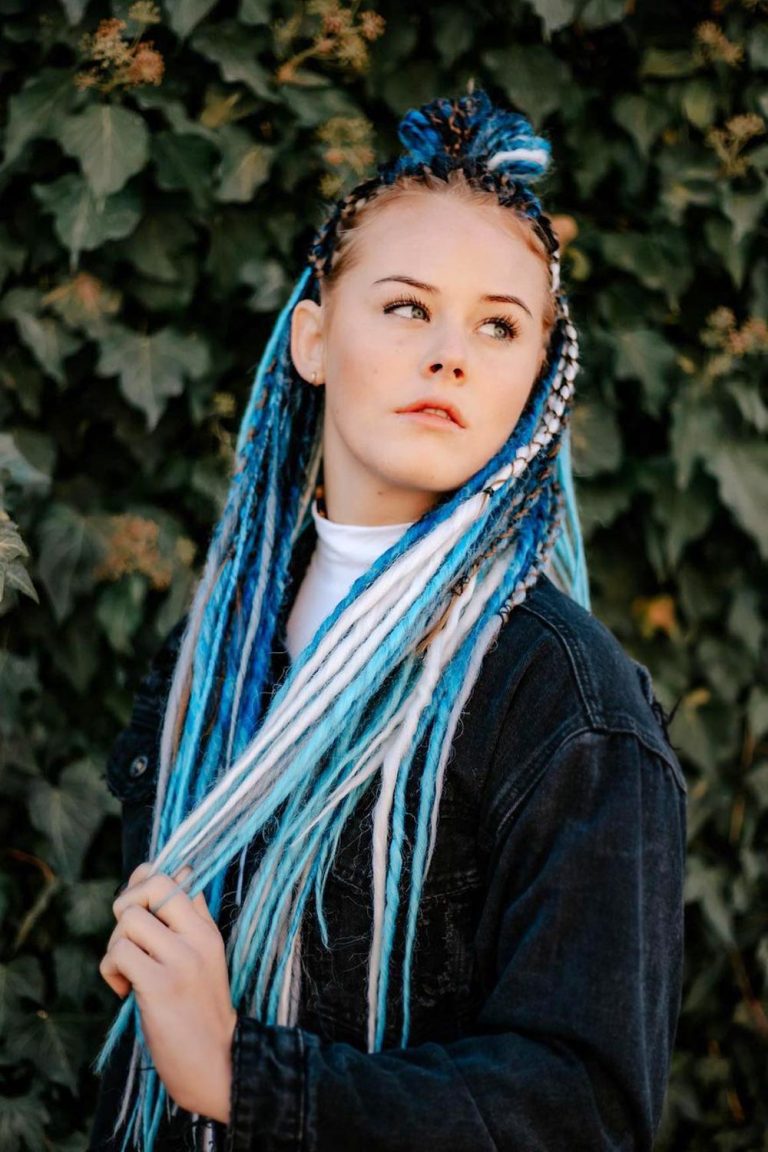 Credit photo: instagram.com/dreadfullhippie
Article conclusion: Blonde dreads are all the rage at the moment. If you have been thinking about experimenting with your look – it is high time to do so. Our blonde dreads collection will point you in the right direction!
FAQ: Blonde Dreads
Do Dreads Smell?
Yes, they do – if not cared for properly. Dreadlocks are simply matted hair by their nature. Thus, locks are known to trap smells and dirt. If you don't wash your dreads properly and leave them damp instead of properly drying them out – they may start to smell bad.
What are the Disadvantages of Dreadlocks?
Aside from the list of undeniable perks that the style comes spiced with, there is a list of downsides to dreads that you should be aware of. They are the following:
Unnecessary attention – some people are still predisposed to various stereotypes and treat dreads as a sign of a potential lawbreaker.
Lengthy waiting – if you don't have long hair, it takes some time to grow it until it reaches the length suitable for the style.
Care routines – dreads require exceptional hygiene so that they remain their best.
Lack of comfort – it takes time to get used to the dreadlocks, especially when it comes to sleeping.
REFERENCES:
Was this article helpful?