A topsy tail that you can rock for any occasion, who could ask for more? You may remember this girly ponytail hairstyle from your carefree childhood, when your mom brushed your lovely locks, creating a fascinating pony with twists and lifts. Well, though you're a big girl now, it doesn't mean that you can't sport such a hairdo. Moreover, there are so many hairstyles that you can create with topsy tails that it seems they've been growing up with you.
Those who think that they have two left hands can breathe a sigh of relief: each of our tutorials is here to make your styling life more diverse, and, most importantly, easier. See how you can mix some classic and familiar hairstyles to give birth to new creative ones. Follow these steps to prove to everyone that ponytails aren't boring at all!
Top 10 Tutorials To Masterpiece Your Own Topsy Tail Styles
Easy And Chic Double Hairstyle
One of the best things about topsy tail hairstyles is that there can be as many variations as your imagination and creativity let you. This is probably one of the most versatile styles ever: it can pair with all braiding techniques, suit all hair types and any hair length. As we've said already, due to its vast versatility, there's no a topsy tail that won't fit your occasion. And our first tutorial is all about pure elegance and femininity. See how you can create an effortless and comfy-to-wear pony tail:

Credit photo: YouTube.com/Alex Gaboury
Section off the crown, putting the side sections away from the top one and secure it with a clear elastic, creating a ponytail.
Create a topsy tail, sectioning off your ponytail in the middle, above the elastic, creating a hole.
Take your ponytail, flip it up and pull it through the hole.
When your first topsy is ready, start gently pulling its edges from both sides to add more volume to it.
Now, create a ponytail out of the side sections, placing it right above the first topsy.
Repeat the previous steps to get the second topsy tail done.
A tip: work with wavy hair if you want to create an evening look. Also, some coats of your favorite hairspray will make your adorable hairstyle stay as long as you need.
Dutch Fishtail Topsy Tail Braid
The fishtail braid is a hairstyle that seems to be the heritage of women from all over the world: there's no a girl who is not familiar with it. So how about you to be the one who will sport it differently? Let's combine today's topsy tail with the famous braid! You'll be impressed by this topsy tail braid tutorial, we promise. By the way, you can try this hairstyle with any type of braid: from a pull through braid to rope braid.

Credit photo: YouTube.com/Missy Sue
Part your hair on the right side.
Find the heavy area of the parted section, pick a little section from it and split it into two pieces.
Cross a small section from the right half under, going to the left side.
Then, start working with the left side: take a little section from it and cross it under, going to the right side.
Go on braiding your hair until all of your locks are incorporated into a braid that should reach the left temple.
Take the rest of the section and do a fishtail braid in the same way. Braid it to the ends!
When you braid is ready, pull the edges so that it looks fuller.
Now, wrap your braid around the back of your head, securing it with bobby pins.
Take a little section of hair from above your left ear, twist it together, and pin it under the braid.
Next, pick a small section underneath the braid (from the hair at the back) and tie it together with an elastic.
Create a small hole above the band, flip your hair up and through it to get tiny twists on each side.
The last step is to secure this section with two more elastic, going down the length, and do the flipping again, putting your hair through the hole.
Give the braid on the side a few coats of hairspray and enjoy!
Crown Hairstyle For Short Hair
Still think that there is nothing to do with your short locks? Yes, sometimes it's hard to imagine that short bobs can turn into stylish updos or half-ups. Nevertheless, there are a great many quick hairstyles for short hair that look elaborate and sophisticated. That said, most topsy tail hairstyles for short hair are all about proving you that short hair doesn't mean limitations. And this tutorial isn't an exception! This is how you can beautify your short haircut with a couple of cute crown-like twists:

Credit photo: YouTube.com/Milabu
It's crucial to work with a center part, as you need equal sections for this hairstyle.
Pick up a little section from one of the sides, and do a topsy tail by creating a ponytail, and flipping it up and through the gap that we do for such hairstyles. Secure it all with elastics!
Then, take the next section, and create the second topsy by incorporating the section into the previous one, thus doing a continuous topsy crown.
Repeat all those steps until one side is done and go on to braid the other.
When both sides are ready, cut the elastics to loosen your hairstyle and make it look fuller.
Topsy Tail Messy Bun Hairstyle
Messy silhouettes are the everyone's favorite trends not for nothing: they add a lot of lovely movement and volume to our hair, saving even the thinnest locks from styling troubles. So we aren't going to leave you without a topsy tail bun tutorial with a charming touch of messiness. Such a topsy tail bun can be a good finish for your special-occasion look or adorn your casual style. Let's combine the prettiest 'dos in the world!

Credit photo: YouTube.com/Abby Smith
Section off the top layer of your hair and do a ponytail out of it.
Then, create a small hole and flip your pony up and through to get a topsy tail.
Clip the top section to the crown so that you can section off the next layer and create another ponytail out of it.
Put down the clipped top and put it through the hole of the second pony.
Flip the second ponytail up and through its hole for the next topsy.
Repeat these steps until the half of your hair is twisted into topsies.
Take the rest of your hair and twists it low around the base, tucking the ends randomly and pulling the edges for a messy effect.
Finish your topsy tail updo with the help of hairspray.
Upside-Down Space Buns
After looking at the previous topsy tail messy bun, you may think that nothing can be better than that unbelievably easy and elegant updo. Well, everything beautiful comes in pairs, remember? And we all know that two messy buns are always better than one. Also, you won't even want to pass by this style because you can create it with any hair length! The topsy tail inverted updo style tutorial is here to get the most out of your hair texture and hair length.

Credit photo: YouTube.com/Milabu
Split your hair right in the middle, putting your front hair to the back.
Clip two front sections away, leaving one little strand you're going to start with.
Now, create a ponytail, split it in half and do a topsy tail. Make sure that it goes under and over; and towards the top (it's an inversion).
It should be all one big section, so don't forget to incorporate the first topsy into the second and so forth.
Once your topsies reach the crown, create a messy space bun out of it, twisting your hair as you please.
Repeat the same steps with another part of your hair and secure everything with hairspray.
Diagonal Topsy Tail Updo

Credit photo: YouTube.com/Milabu
Start on a deeper part and grab the first section to create a little ponytail securing it with an elastic.
Split the made ponytail in half above the elastic and pull through the tail of the ponytail.
Connect the tail of the first ponytail with the next one you will make and repeat the process until you reach the front section from the other half of your face.
Roll up the last one and secure it with bobby pins.
Make sure the tails stay secure in the whole hairstyle you are making.
Retro Headband Style

Credit photo: YouTube.com/Milabu
Take a bigger section of hair at the front and create a little ponytail securing it with elastic.
Pull through the tail of the made ponytail just above the elastic. Make sure the tail of the first ponytail doesn`t get out from the next one.
Repeat the same process from both sides until you reach the hair behind your ears.
Topsy Tail Side Braid

Credit photo: YouTube.com/Annies Forget Me Knots
The hairstyle in this pic is a lovely combination of a side topsy tail and a waterfall braid. You can spice up your side style with any braid; it's totally up to you. Now, let us show you how to create the side topsy!
Create any crown braid you please.
Now, sweep all of your hair to the side and pick up two small sections from the sides.
Tie them up with an elastic and flip the ends through it.
When the first topsy is ready, pull it gently to add more volume.
Now, pick the next side sections, tie them, and flip them twice.
Repeat the same steps until all of your hair is brought into a topsy tail.
Fishtail Pony

Credit photo: YouTube.com/Missy Sue
Part your hair on the right side.
Separate off a piece of hair from this part down to your left ear.
Start braiding your hair into a fishtail braid until it reaches your temple. Then continue braiding it as a regular braid and tie it off with a band.
Create an identical braid on the other side.
Bring your braids around the back of the head.
Create a small gap in one braid and pull the other one through it.
Pin the braids in place, laying them against your head.
Section off two little pieces of hair from both sides of the head, under the braids.
Twist each piece upwards and tie them together at the back of your head.
Pick two more similar sized pieces and repeat the previous step.
Tighten the twists and loosen the hair to make it appear fuller while being well-secured.
Create another twisted section under the previous ones.
When your twists reach the nape area, create three topsy tails.
"Dutch" Reverse Topsy Tail

Credit photo: YouTube.com/Milabu
Separate off the top layer of hair and create a half-up ponytail out of it.
Create a gap in the top portion and pull the ends of the pony under and over the gap.
Go on creating reversed topsy tails, working with the rest of your hair and starting from the sides.
Put the remaining hair into a low bun or leave it as a pony if you please.
Pull the edges of your topsy tails to add more volume to the style.
Now you know that the versatility and diversity of topsy tail hairstyles are simply infinite. It's one of the hairstyles that can let your imagination run fly and expose your creativity at the same time as you can combine lots of braiding techniques and familiar hairstyles to get your own masterpiece. Try each of our tutorials, and who knows: maybe one day you will make up your own unique hairstyle?
Topsy Tail Braided Hairstyles Ideas For Inspo In 2020
Twisted Topsy Tail Braid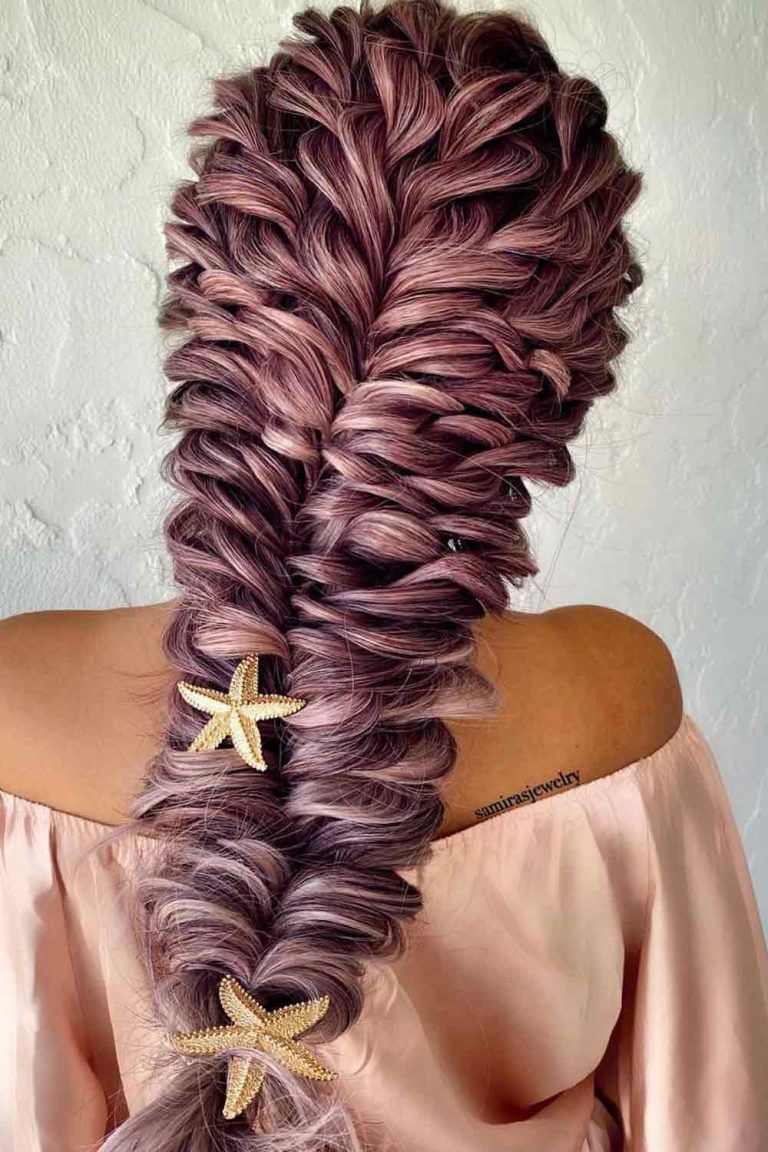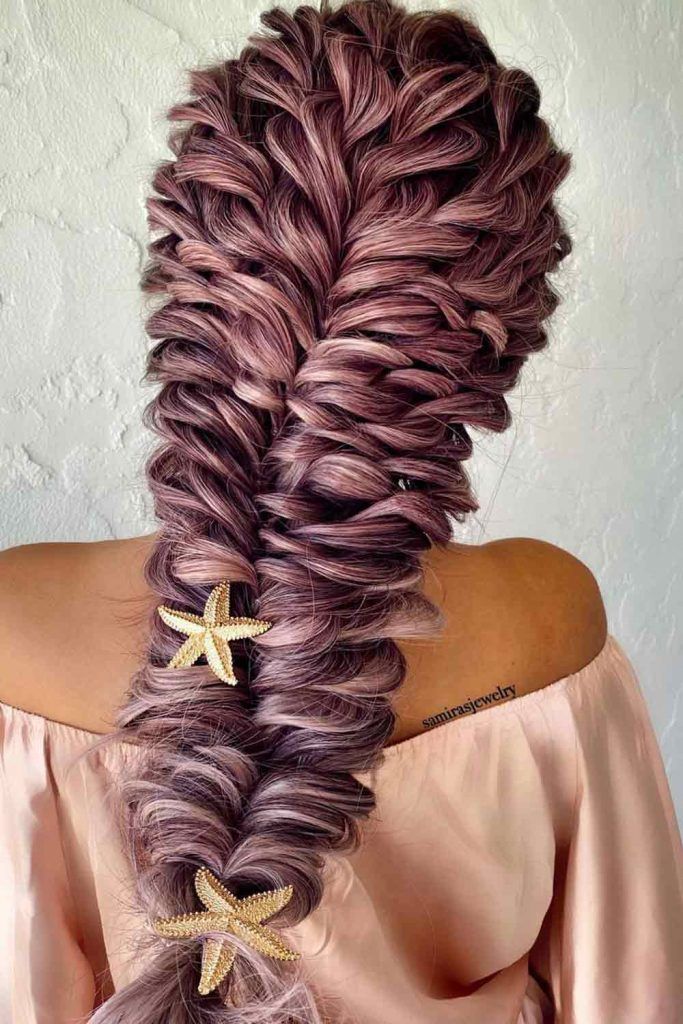 Credit photo: instagram.com/samirasjewelry
How voluminous and natural this hairstyle looks? Its secret is in the twisting technique that is used. Twist the front sections of your hair and join them together in a twisted topsy tail braid. Loose and really beautiful it will amaze you with its simplicity!
Topsy Tail Braid Hairstyle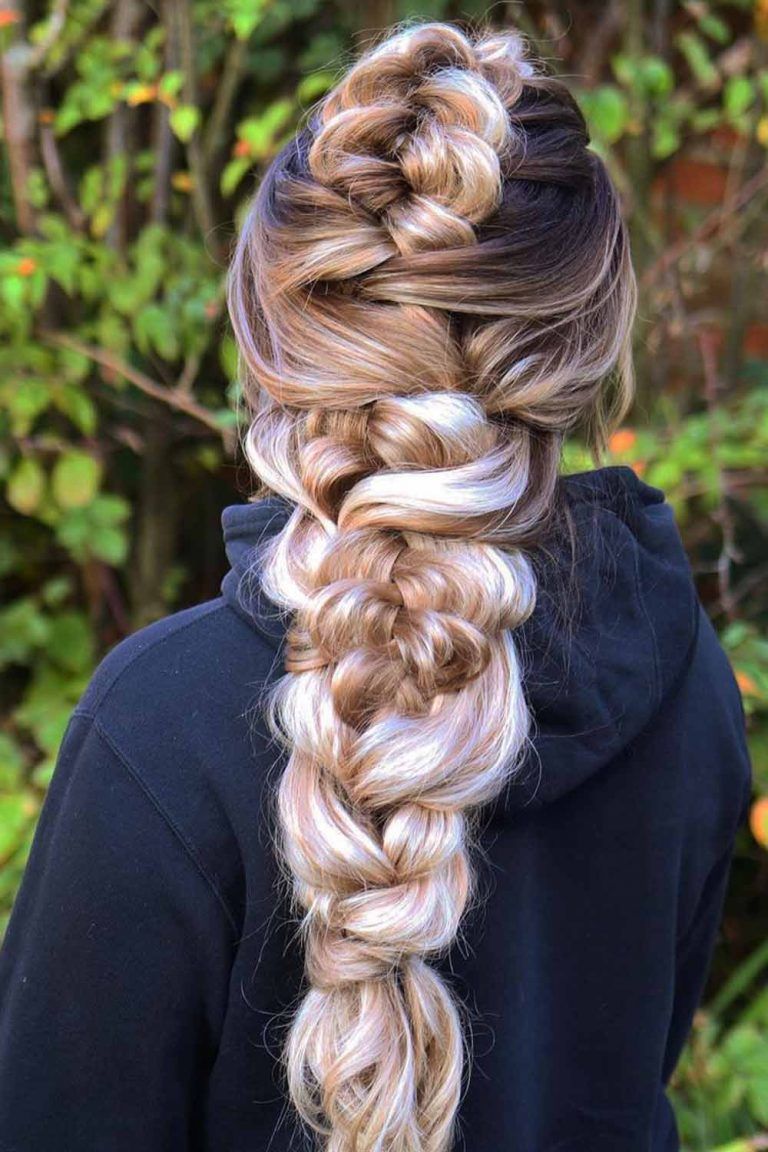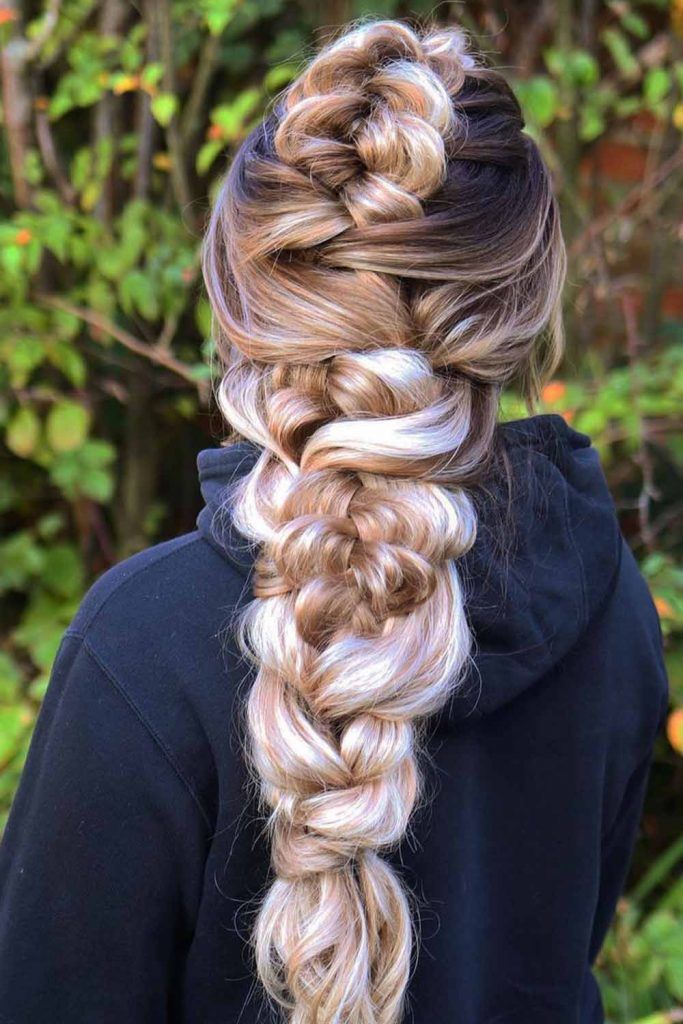 Credit photo: instagram.com/sweethearts_hair
We love a topsy tail for the illusion it gives. It seems to be so complicated, but in reality, it's the easiest hairstyle you can think of. Make a topsy tail braid, and you will love how gorgeous it will look on your hair. Loosen it up a bit, and you are ready to shine!
Topsy Tail Braid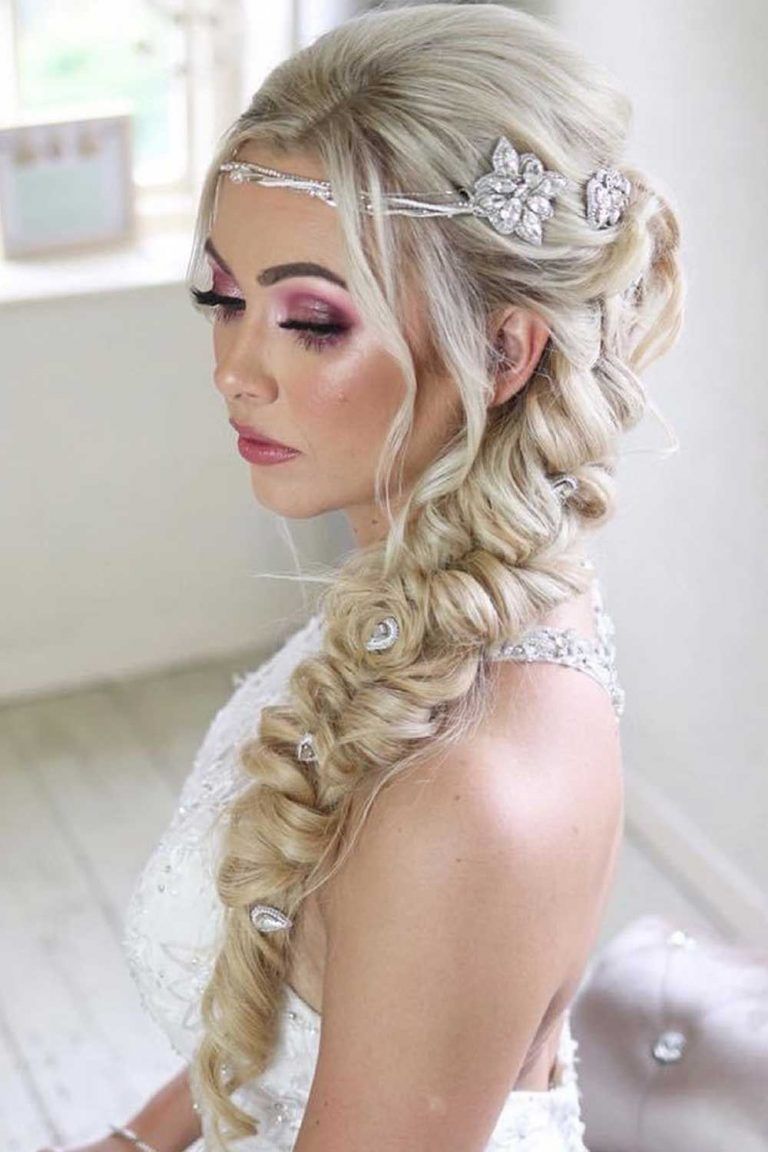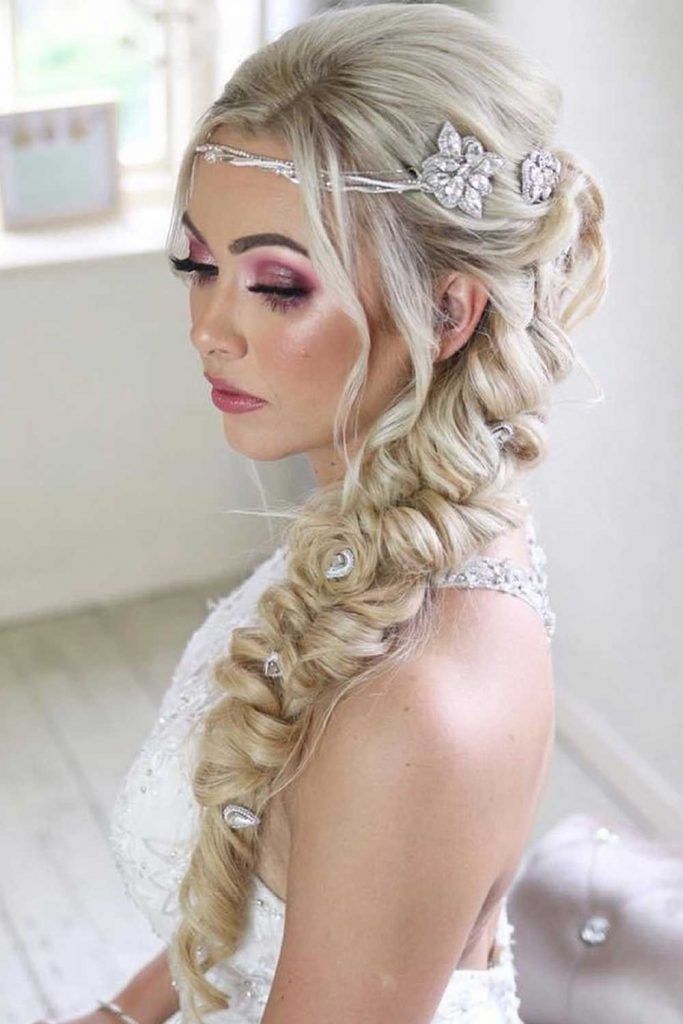 Credit photo: instagram.com/sweethearts_hair
If you have chosen a topsy tail braid but are getting bored of the basic variation we have an interesting idea for you. Why don`t you make it look a bit more flirty by braiding it to the side? We love how charming it looks.
Fishtail Topsy Tail Pony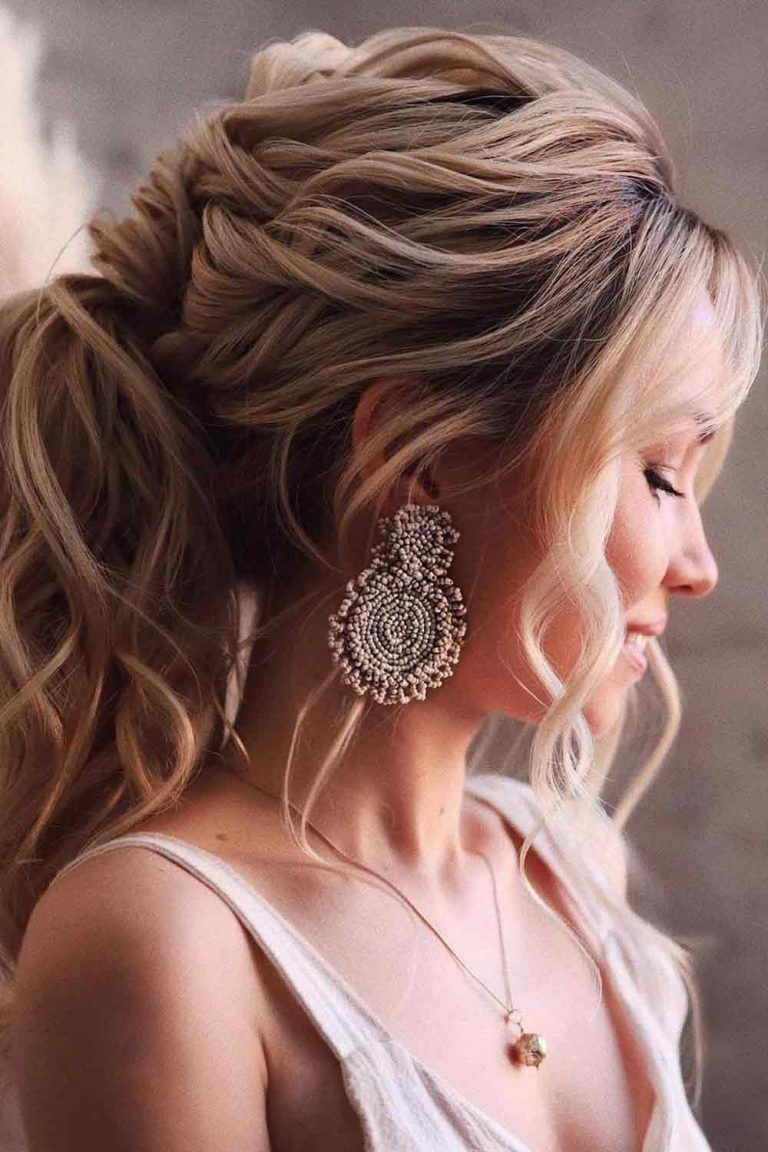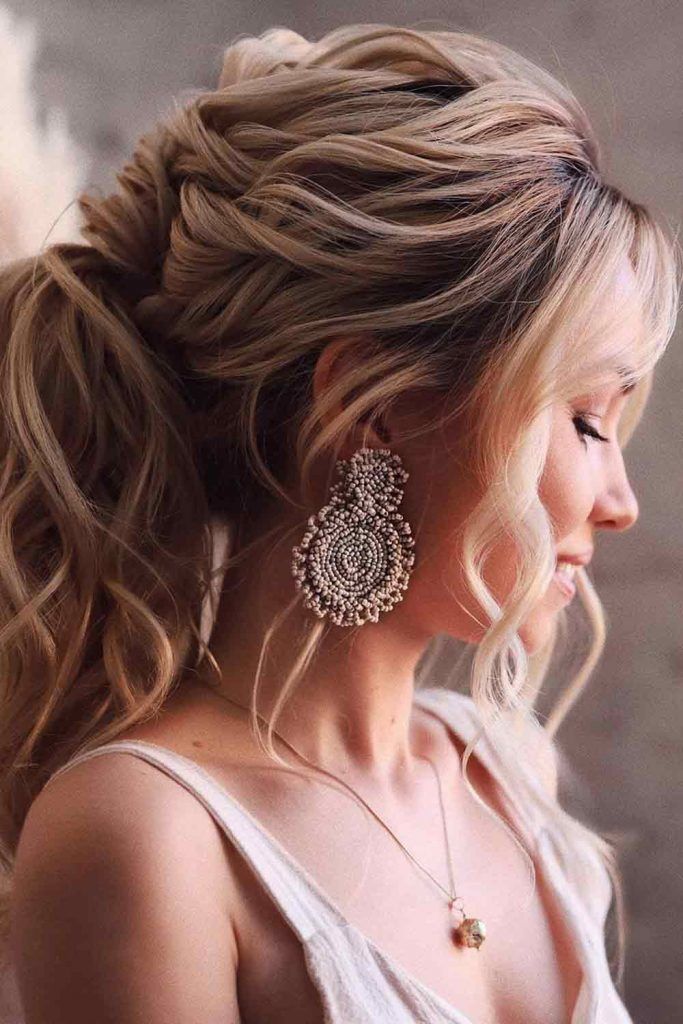 Credit photo: instagram.com/tonyastylist
Using a topsy tail technique is not necessarily only with braids. We love how creative it looks with other ideas too. For example, take a look at how beautiful such a braiding looks in being the part of the ponytail. You don`t have to do much just make the topsy tail braid at the beginning and let your hair loose in the ponytail.
Topsy Tail Braid With Flowers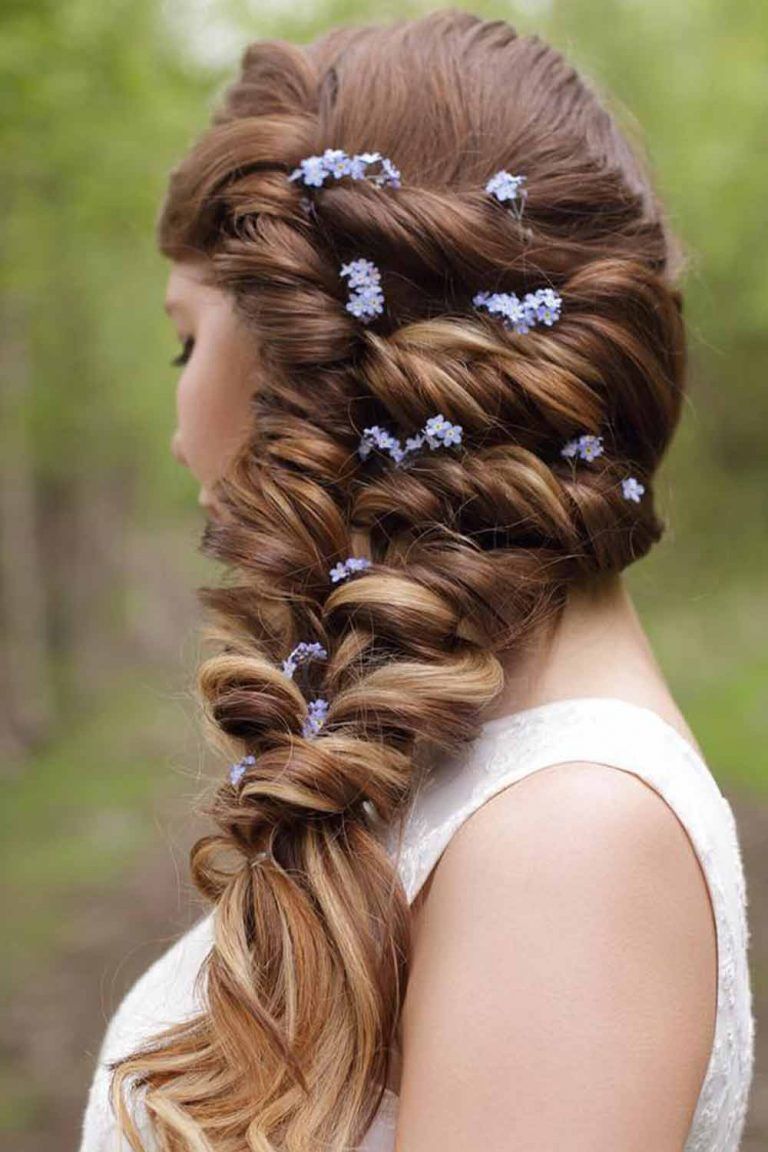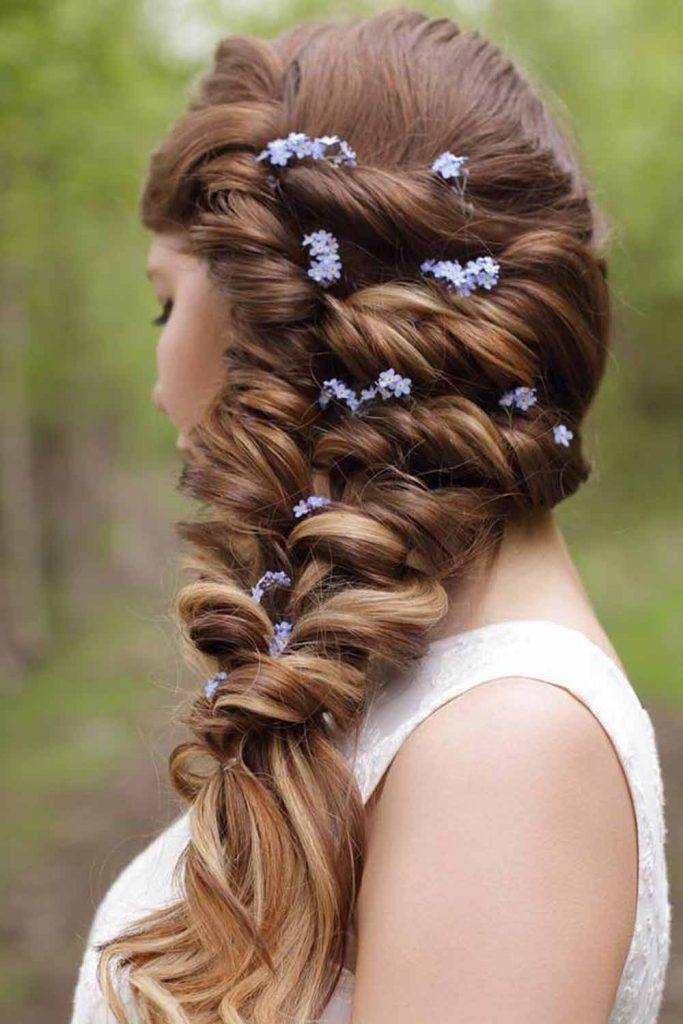 Credit photo: instagram.com/aurorabraids
So many decorations can be used to make your topsy tail braid appear even more charming. Different hair clips and hairpieces or even flowers from your garden. Add a few of them to the hairdo, and you will love how it turns out.
Topsy Tail Braid With Accessories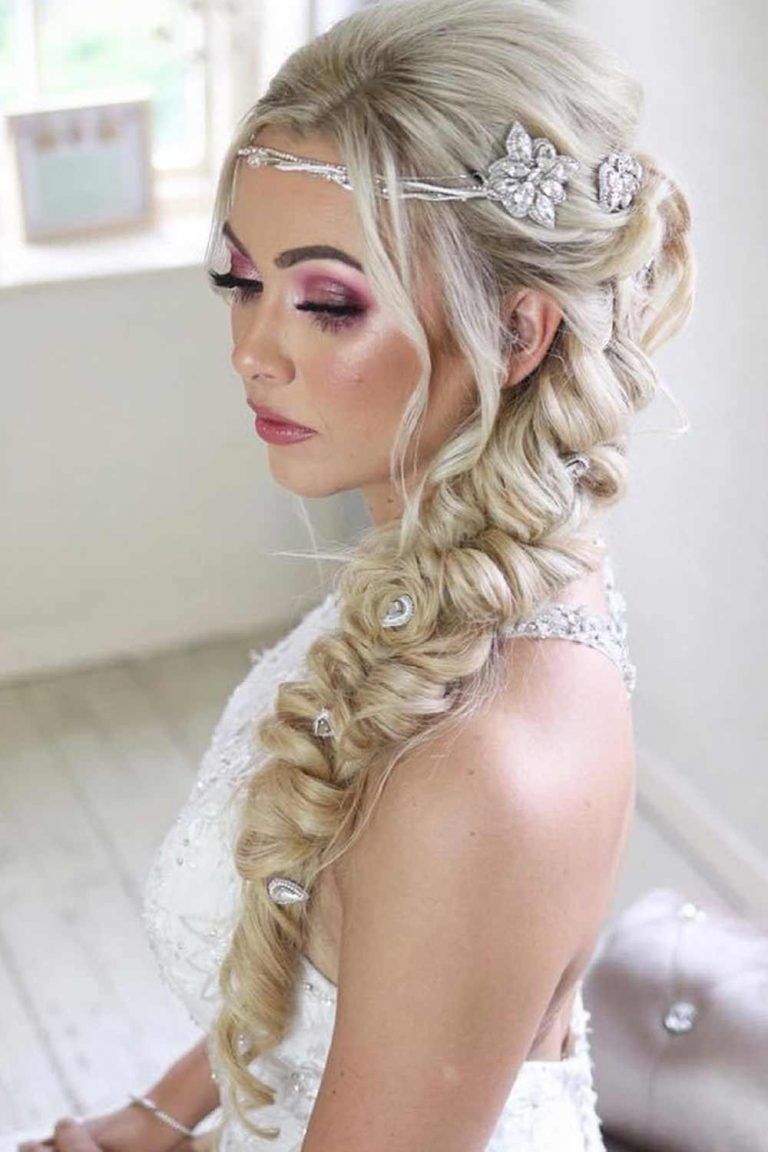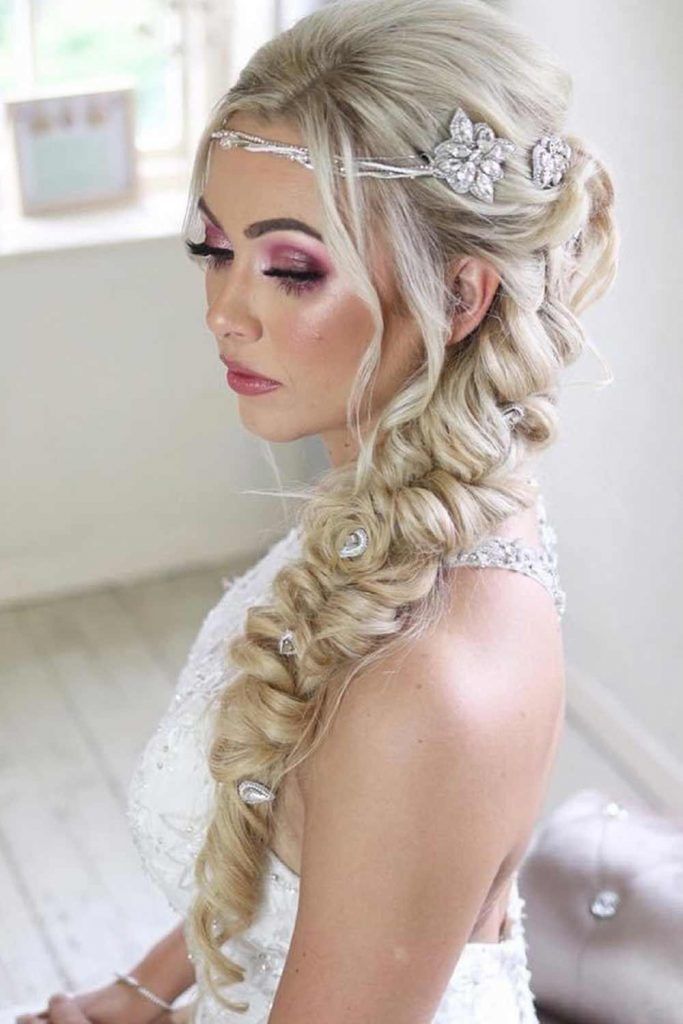 Credit photo: instagram.com/samirasjewelry
As you have understood adding anything your heart desires will make a topsy tail hairstyle look even better. Think of some unique hairpieces that will go well with our outfit or look of the day and put it into your braid. We reckon you it will be looking absolutely brilliant.
Double Dutch + Topsy Tail Braid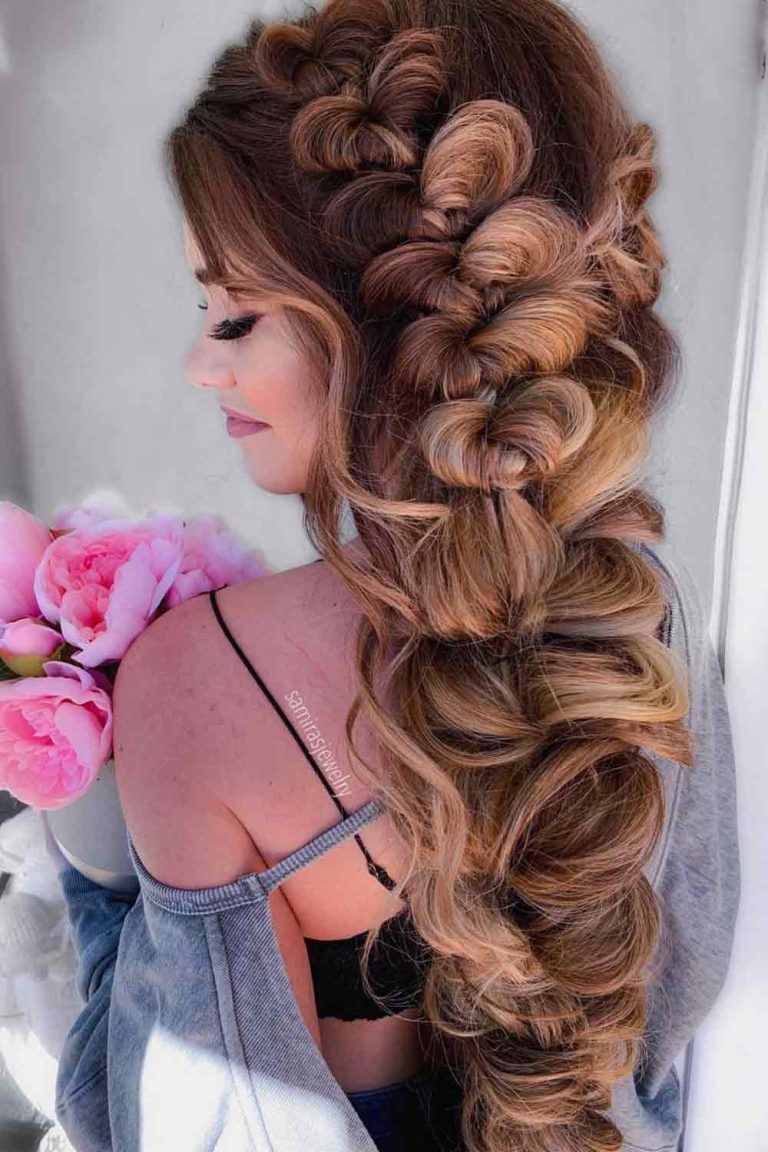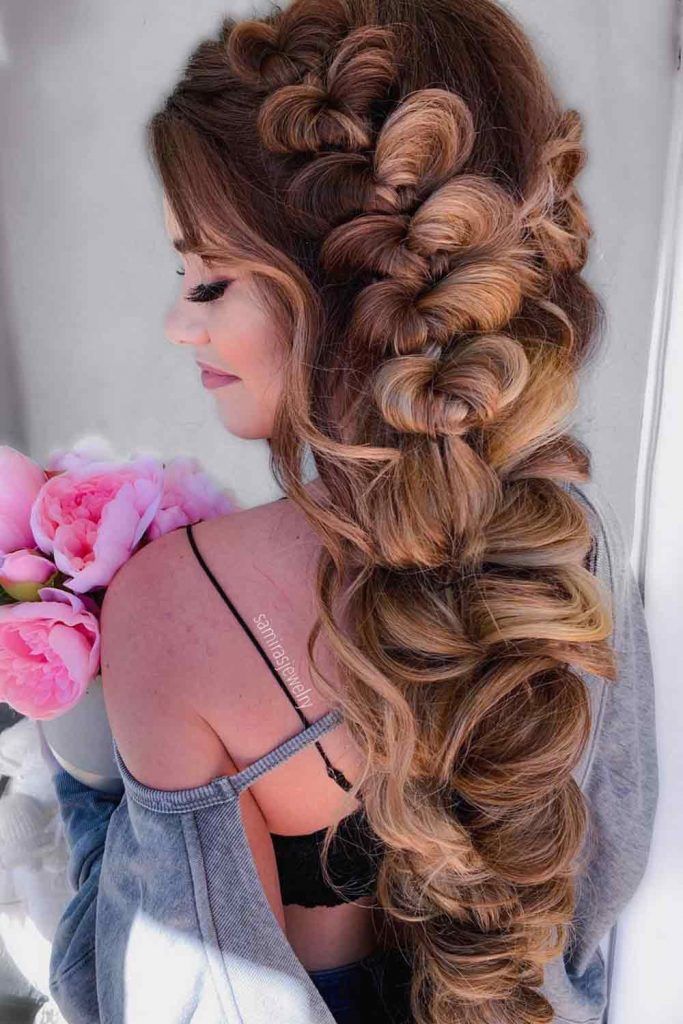 Credit photo: instagram.com/samirasjewelry
When you're in the mood for letting your creativity fly and style a detailed 'do, this idea should be your first experiment.
Not only does it look creative and feminine but it also embraces the most popular styling techniques. In fact, you can't go wrong with double Dutch braids as an accessorizing finish on top and a topsy tail that falls on the back with its voluminous and full shape. The fuller, the better, so don't forget to pull the edges of your braids.
Boho Style Half-Up Braid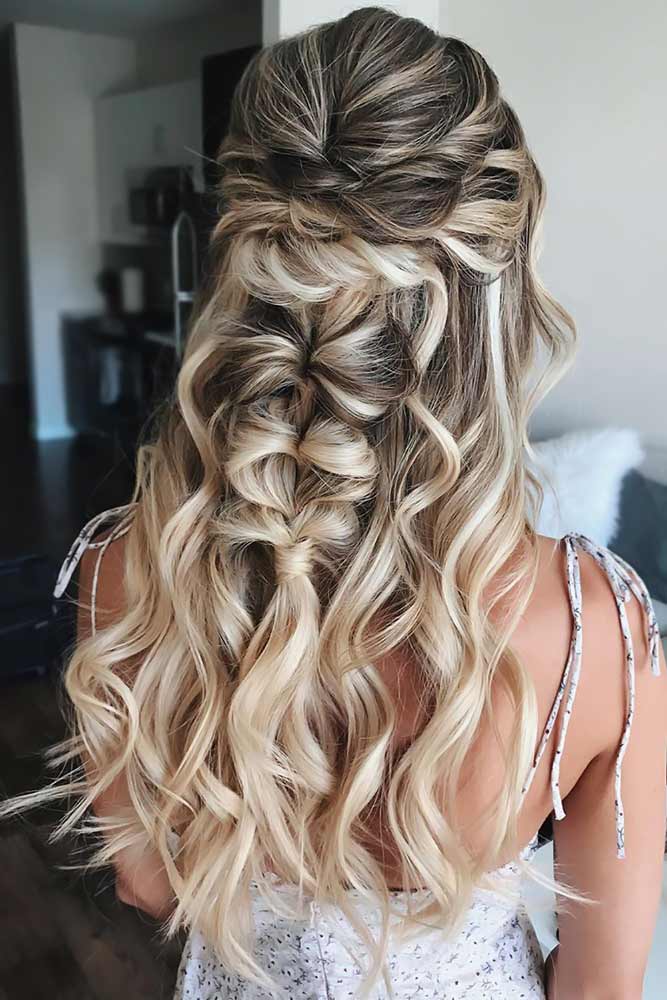 Credit photo: instagram.com/hairbykayti
Boho hairstyles have traveled through decades to prove that a carefree feel and freedom in hair will never become outdated.
Apart from a very effortless appearance, boho-inspired hairstyles offer a great canvas for experiments. There's only one rule: do as many twists, messy braids, and loose waves as you can. As it turns out, a topsy tail braid with slightly wavy hair is all you need to recreate an authentic boho-queen look.
Topsy Tail Into Infinity Braid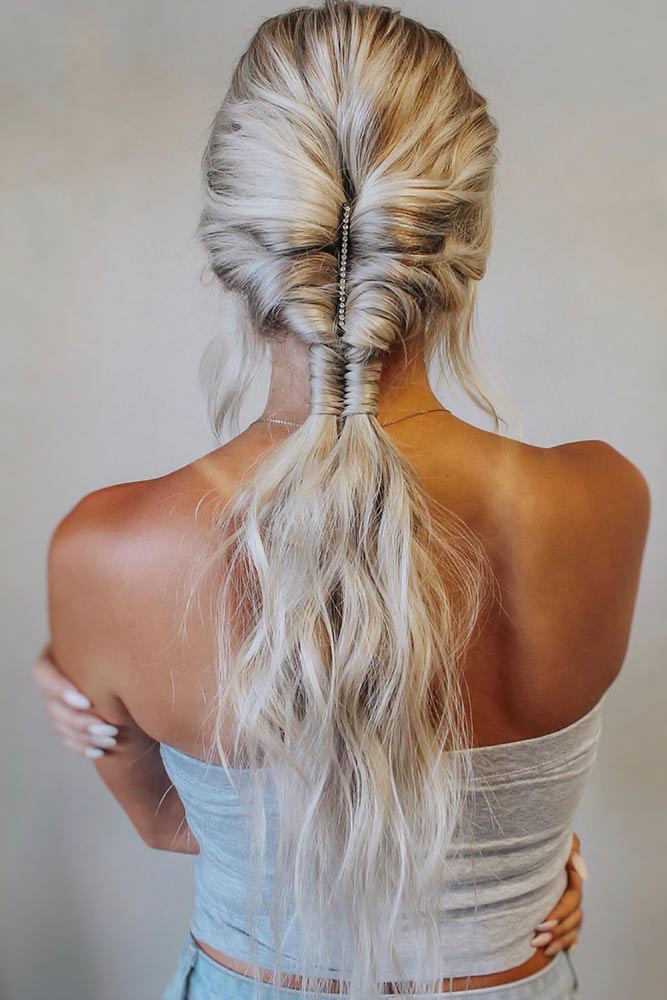 Credit photo: instagram.com/hairbysaretta
How about one more advantage of a topsy tail? Since you loop a section of hair up and through a ponytail, you loosen the top, thus making it super manageable. In this way, you can amp up your look, whatever it is, by pulling the crown, taking even the thinnest hair texture to a whole new level. Just look how nicely this voluminous crown complements the thick and tight infinity braid! For a more balanced finish, consider waving your locks and give it a pass of a hairbrush to make the waves more even.
Side Twisted Style Into Topsy Tail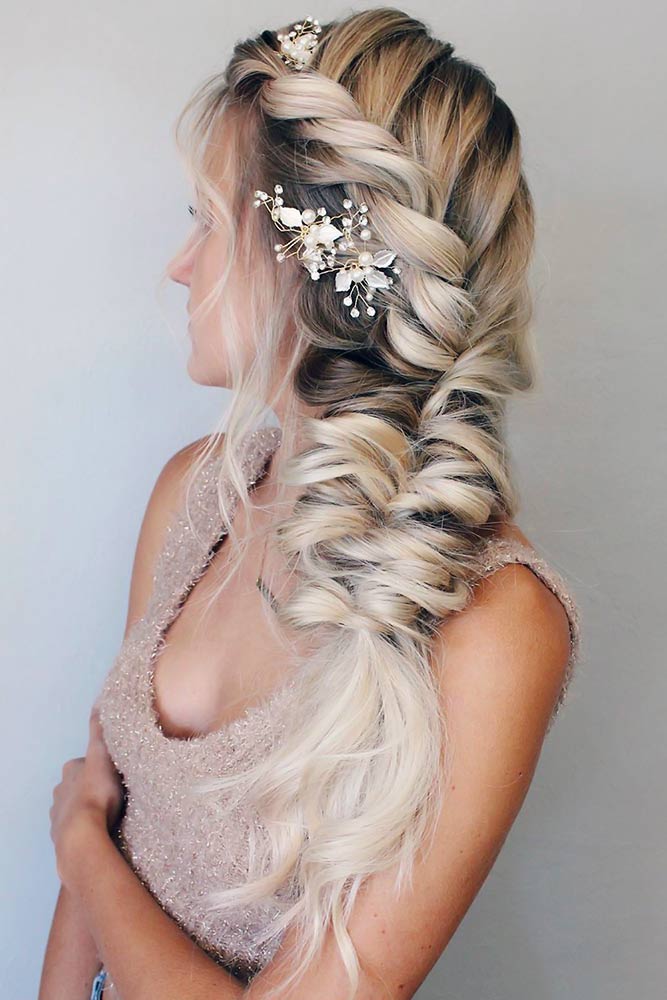 Credit photo: instagram.com/hairbysaretta
While there's nothing complicated about styling a topsy tail, this hairstyle can add character to familiar hairstyles. Here, for example, the hairdo starts as a classic side-twist. As you look lower, you will notice that this hairstyle looks different, gaining a lot of volume and body. Needless to say, sometimes less is more; such a simple detail can make a hairstyle appear more complex, which will also make it appropriate for such big occasions like weddings, proms, and homecomings.
Side Topsy Tail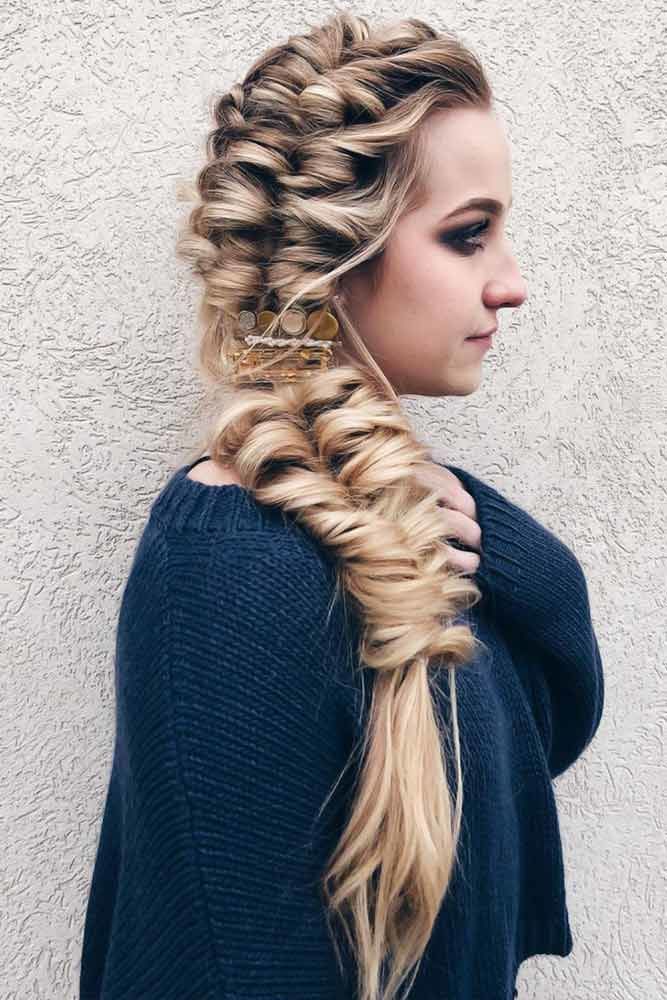 Credit photo: instagram.com/hair.by.halle
Double Dutch Braids Into Topsy Tails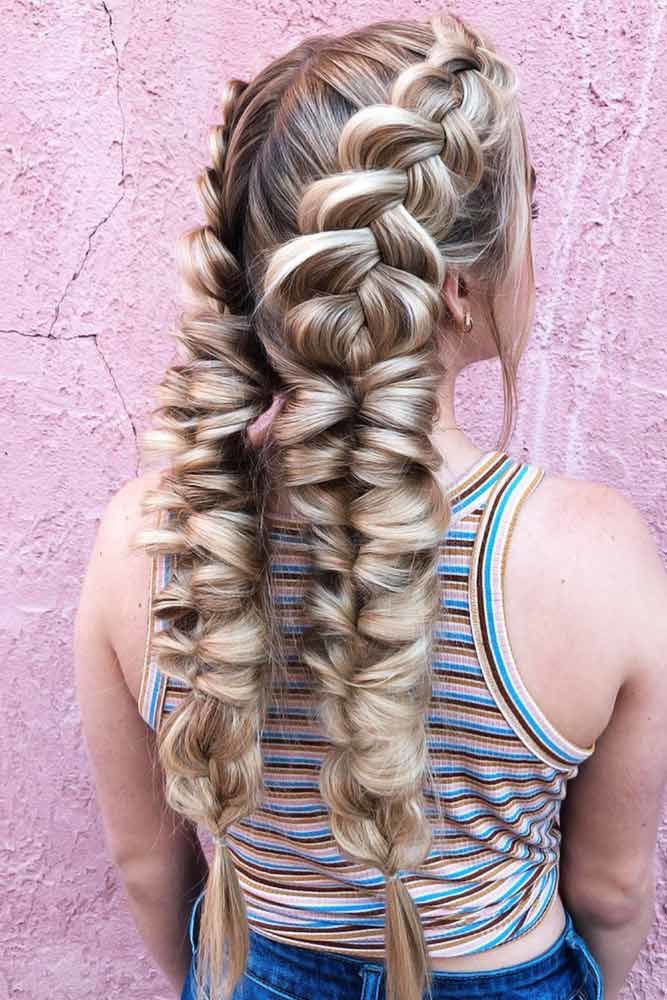 Credit photo: instagram.com/hair.by.halle
Two Dutch Braid Faux Hawk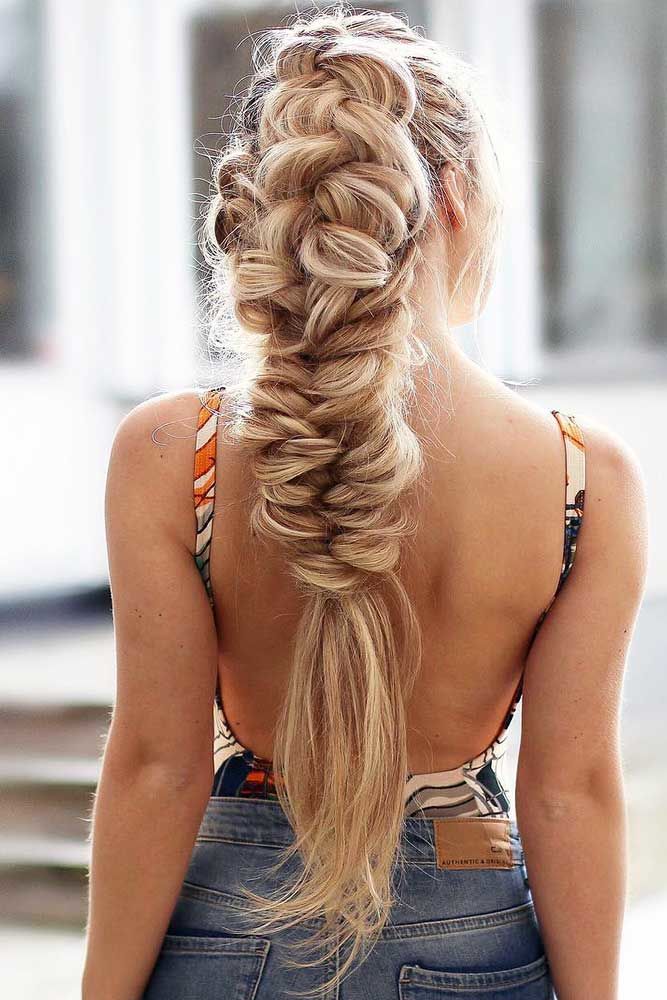 Credit photo: instagram.com/inspobyelvirall
Topsy Tail With Flowers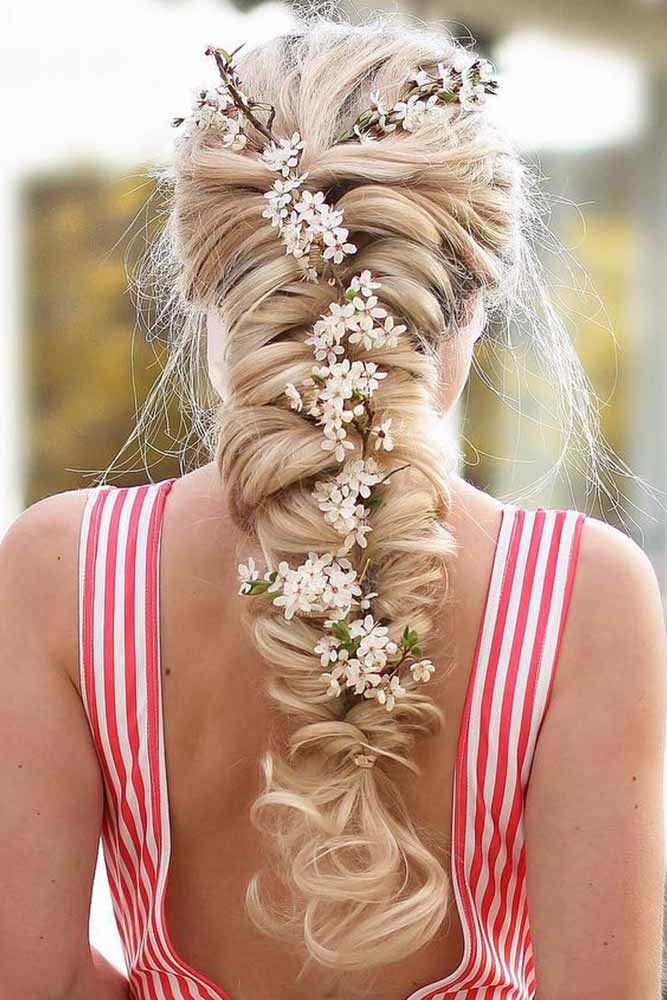 Credit photo: instagram.com/inspobyelvirall
Tight Topsy Tail Braids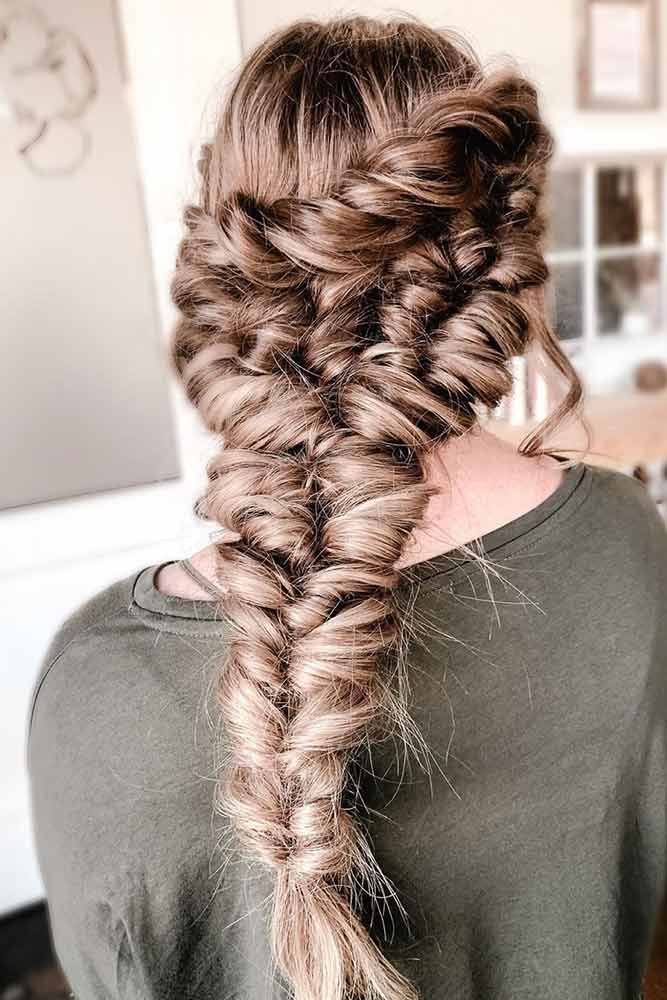 Credit photo: instagram.com/colorsbycash
FAQ: Topsy Tail
What is a Topsy Tail tool?
You can make a variety of updos with a TOPSY TAIL. This magic tool comes in two sizes, with elastics and directions for creating your perfect ponytails, braids, and much more! Just
Voila!
What is the meaning of Turvy?
Turvy basically means "in complete disarray or confusion".
What is a Topsy Turvy Hair Tool?
Topsy Turvy Hair Tool takes a few minutes to get the hang of braiding it, but looks great giving you a loose ponytail styling. You can make french tails or fishtail braids with this easy-to-use technique that has a fantastic effect. It will only take you a few minutes to complete your hairstyle.
REFERENCES: