Believe it or not, hair clips are the very first styling inventions that have a long and pretty rich history. In early human culture, apart from hand-made tool kits, women would tie their hair with pins made of sticks and stones. Then, those pins walked through generations to become bobby pins, which were a crucial styling detail during the Victorian era.
The modern versions of pins as we know them today appeared in the 19 century. And this is where their versatility came in. Since that time, hair barrettes have been changing, turning into fashionable embellishments designed to individualize women's hairstyles. Today, wearing clips is extremely popular. Now, let's see how different modern hair barrettes can be!
Types Of Hair Clips
Knowing all the types of hair clips will not only help you to diversify your styling routine but also make your every single hairdo unique. There are lots of different clips, and each one is designed for specific results. Below, we've gathered the most popular and iconic barrettes that will help you add a touch individuality to your hair look.
Claw Clip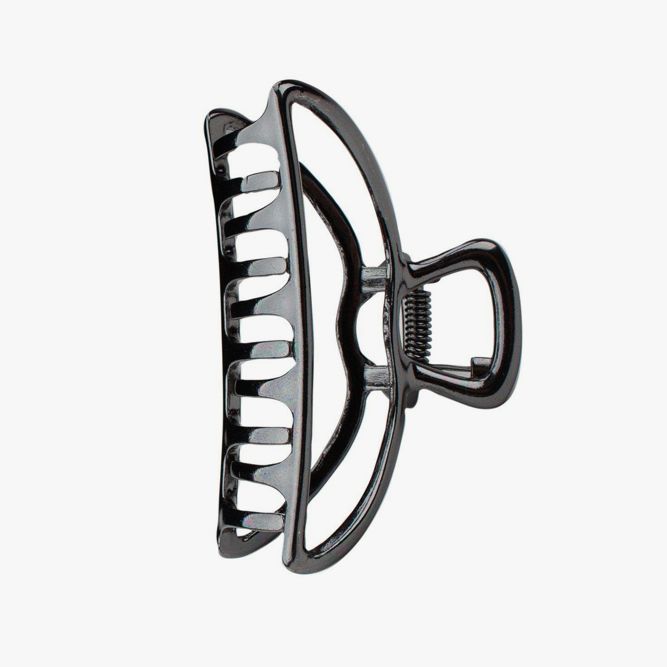 Source: Kitsch
There's no way you don't know the classic claw clip. Besides, you may also remember it as butterfly hair clips that every girl, including you, used not only to pin the hair back but also to embellish the hairdo.
Buy on Amazon: $8.00
Snap Clip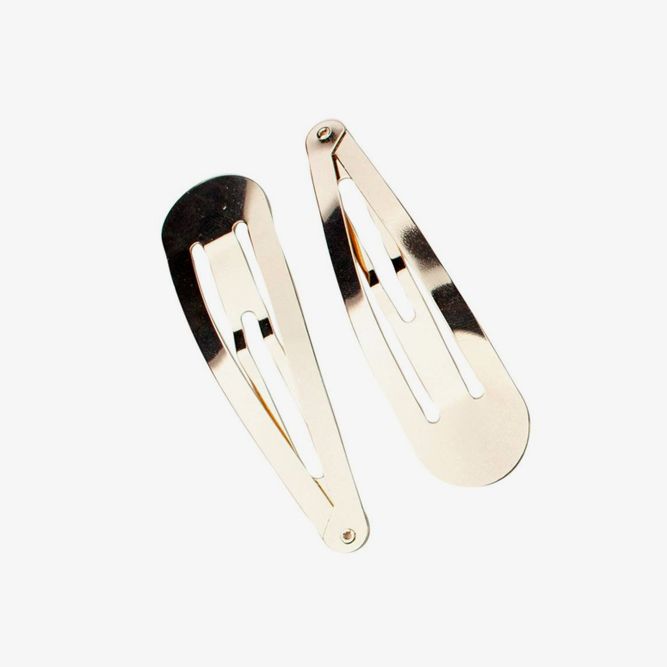 Source: Kitsch
Only cavewomen don't know what a snap clip is! Whether you need to sweep your bangs away or some pieces of hair stick out of your updo, these cuties have always been there for you. Moreover, they can give a fancy twist to the look, as they come in many colors, patterns, and sizes.
Buy on Amazon: $5.99
Classic Hinged Barrettes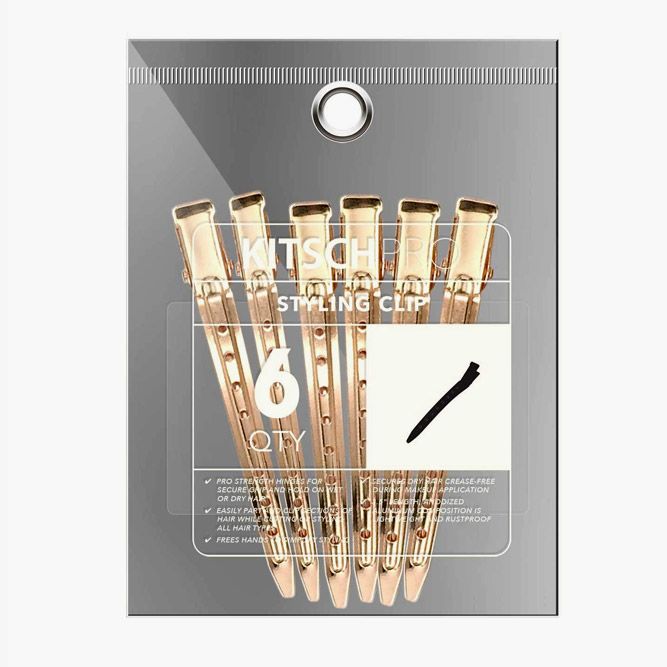 Source: Kitsch
Remember these metal hair clips? Although they were pretty unreliable in terms of styling, they are still a perfect solution for clipping hair away for comfortable waving, curling, and braiding.
Buy on Amazon: $5.99
Banana Clip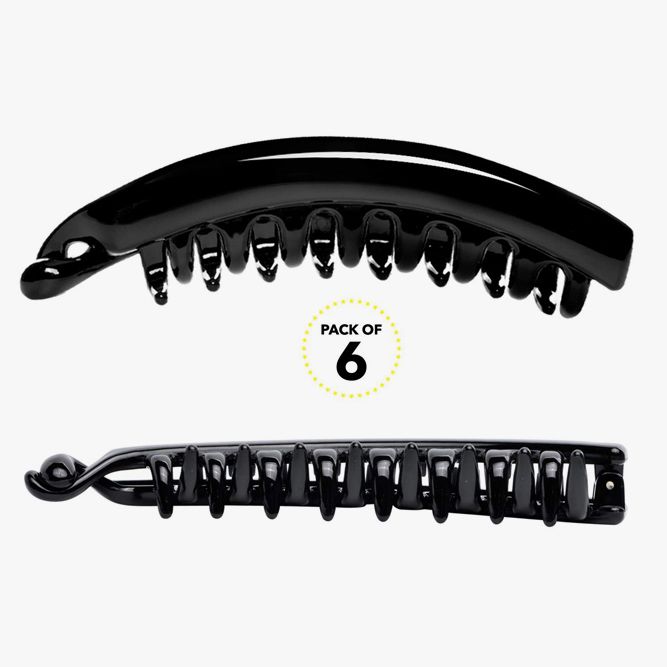 Source: Rcroche
For girls with long hair, there's nothing comfier than a banana clip. Unlike regular hair ties, it doesn't tighten the scalp when clipping all the hair out of the way. But, unfortunately, it won't work really well on thin locks as it belongs to hair clips for thick hair.
Buy on Amazon: $11.95
Double Prong Curl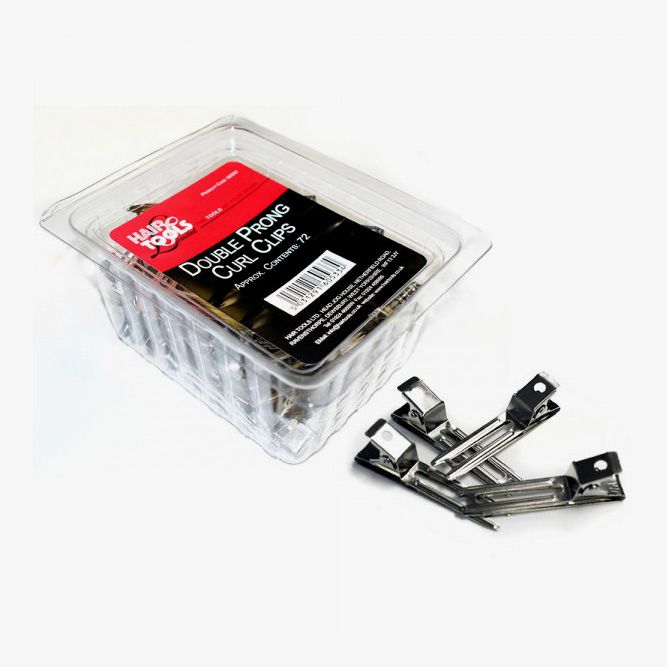 Source: Hair Tools
While most barrettes are designed to hold and accessorize hairstyles, double prong curl is meant for the styling process. As the name suggests, these little guys are crucial for curls or finger waves: they hold the sections in place.
Alligator Hair Clips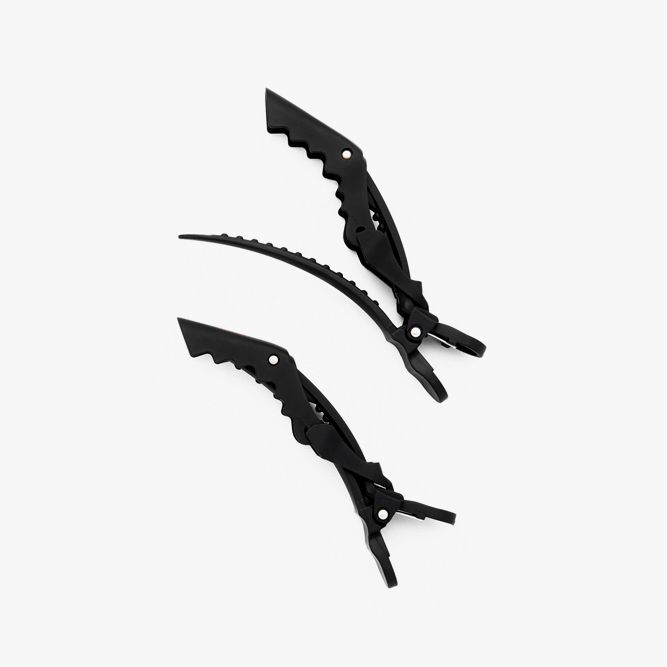 Source: Lunata Beauty
In contrast to the previous barrettes, alligator hair clips have teeth on the lower half of the clip. Such a shape allows women to secure their hair well, holding hair out of the way for a long time.
Buy on Amazon: $14.95
Duckbill Clip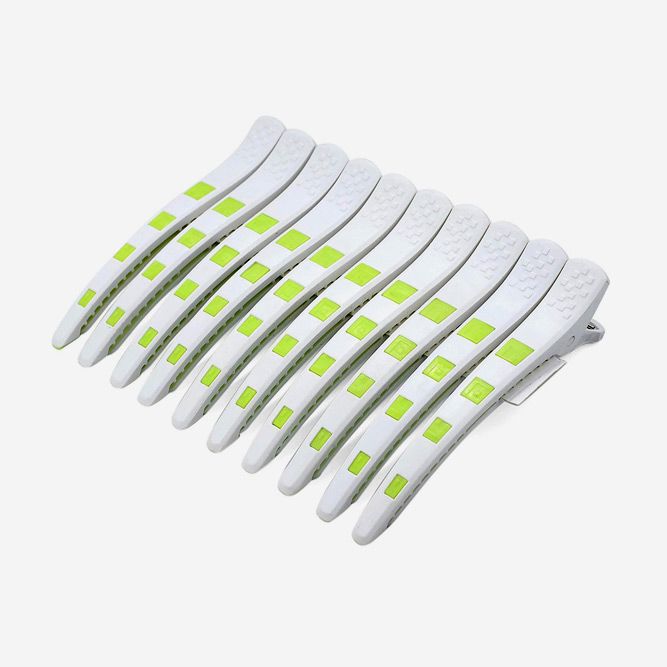 Source: Onedor
These are the clips that you won't see on runway shows and won't use for your casual or evening hairstyles. Still, without them, you wouldn't have a decent look at all: they help hairstylists with sectioning the hair while cutting it.
Buy on Amazon: $8.99
Hair Clips With Special Features
Besides regular clips that perform regular functions, there are special, modified barrettes that can take a special approach to your hair.
Rubberized Clips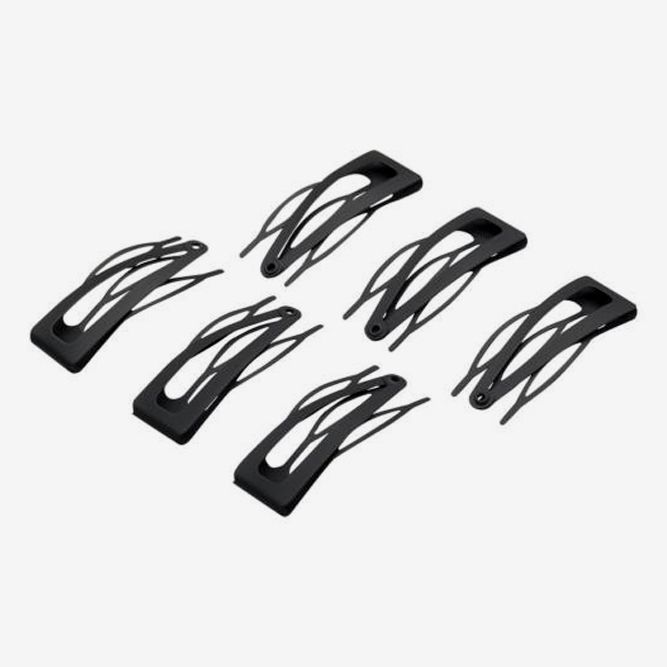 Source: Revlon
The main problem many ladies experience when working with snap clips is that they just don't hold too thin or too small strands. So meet rubberized hair clips for thin hair that will keep any hair type in place with their rubber dots. Buy on Amazon: $3.07
Embellished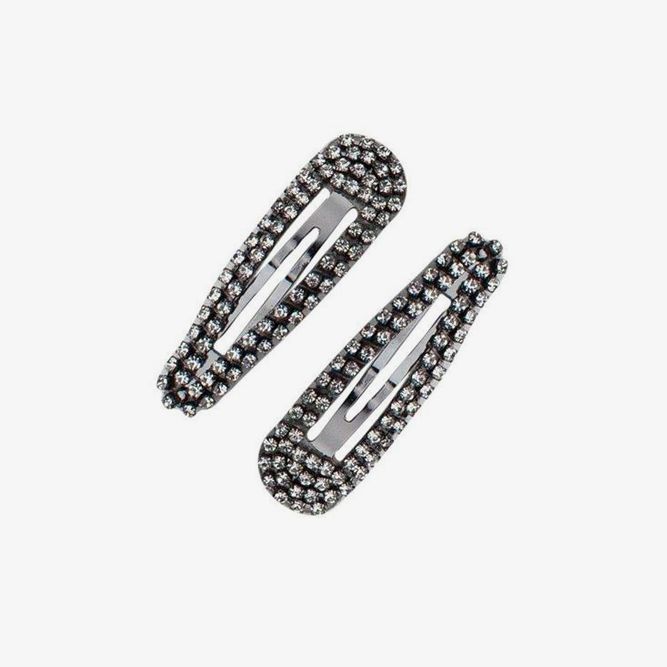 Source: Kitsch
Think that your clips are too dull? Get yourself embellished ones, then! Not only do such barrettes act as hair accessories, complementing your unique look but also keep your hair in place.
Buy on Amazon: $10.00
Mini Shaped Clips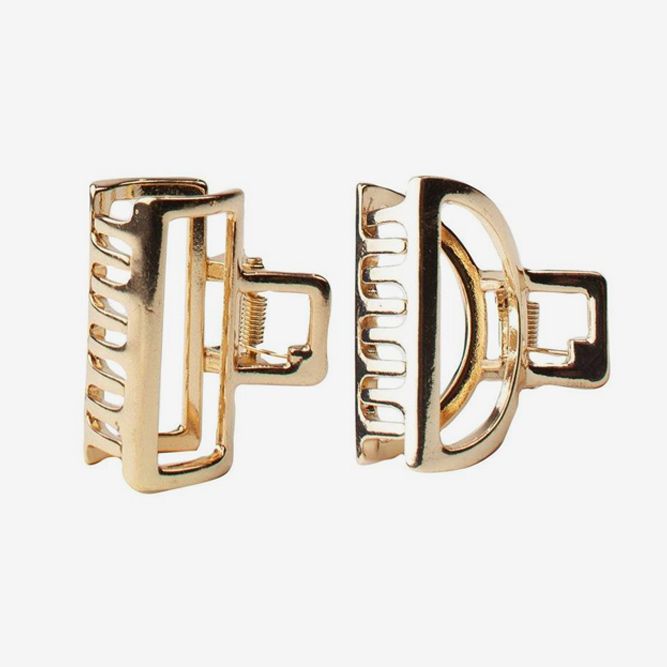 Source: Kitsch
If you think that small hair clips are designed for styling a toddler's hair, you're right. But not completely! Though they come in many colorful and funky shapes and they're suitable for children, they are another nice way to embellish individual strands on a woman's hairdo and secure her thin hair as well.
Minimalist Designs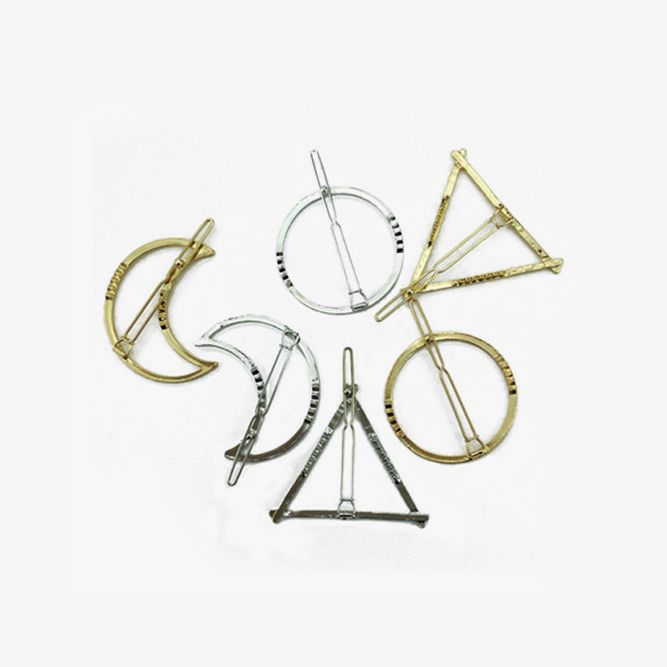 Source: Beauty Mood
There's one wise thought about minimalist designs: simplicity never fails. That means if you opt for geometric, heart-shaped, or simple flower hair clips, you won't go wrong. Furthermore, you'll make the look more refined. Buy on Amazon: $4.99
Patterned Clips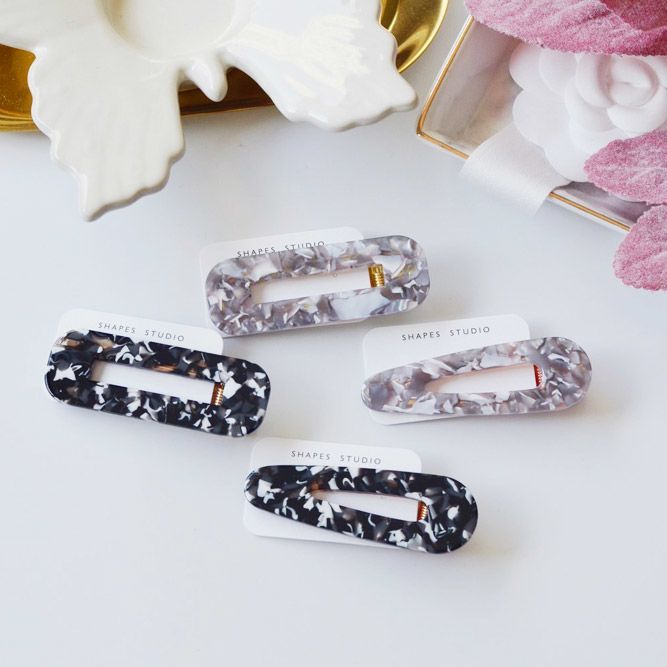 Source: Shapes Studio
Don't forget about themed, decorative hair clips that come with lots of patterned designs. Such clips work rather on the visual side of the look, making it match an event or occasion. In other words, they add more fun!
Buy on Amazon: $12.59
Inspiring Hair Clips Ideas To Copy
Now, let's put an end to the theory and finally see how the clips really work! Here are the latest hairstyles finished with amazing barrettes. Feel like something is missing in your look? Well, you've probably have forgotten about clips.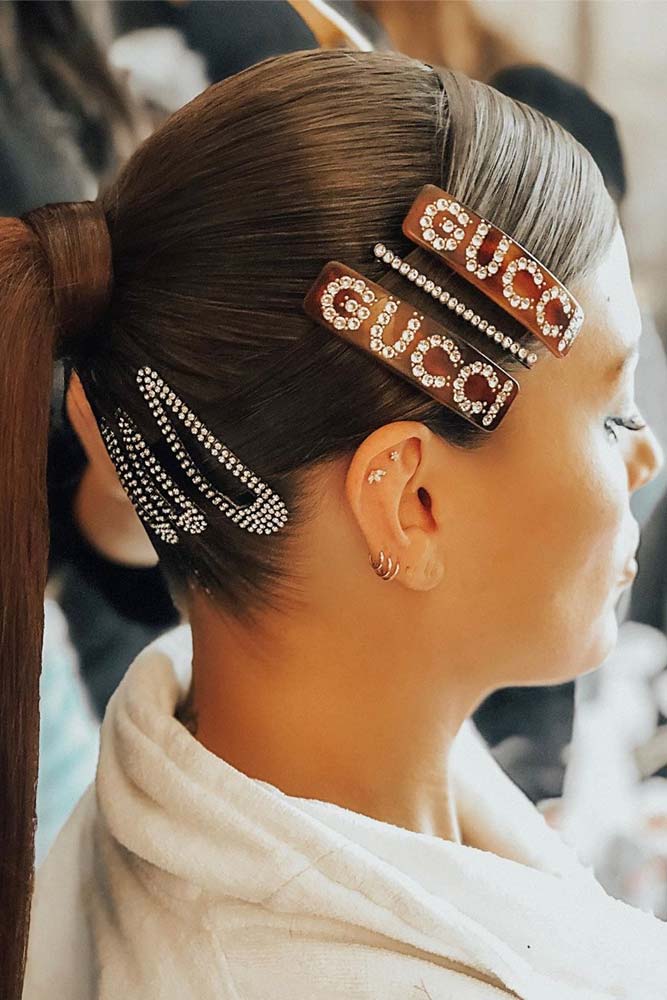 Credit photo: instagram.com/ashleygraham
Credit photo: instagram.com/maggiemh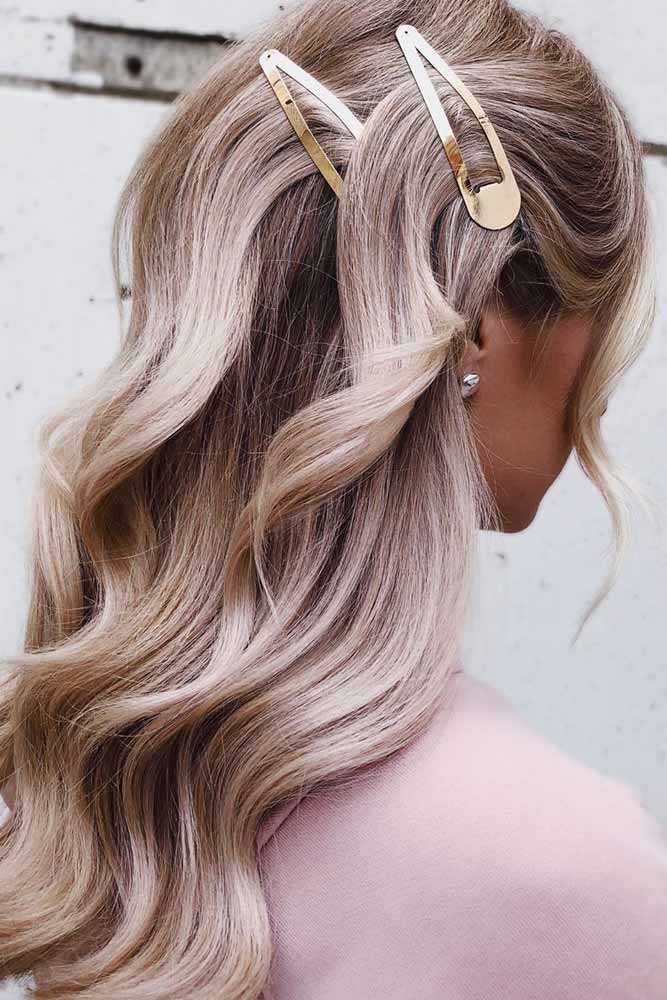 Credit photo: instagram.com/yeghairbyalex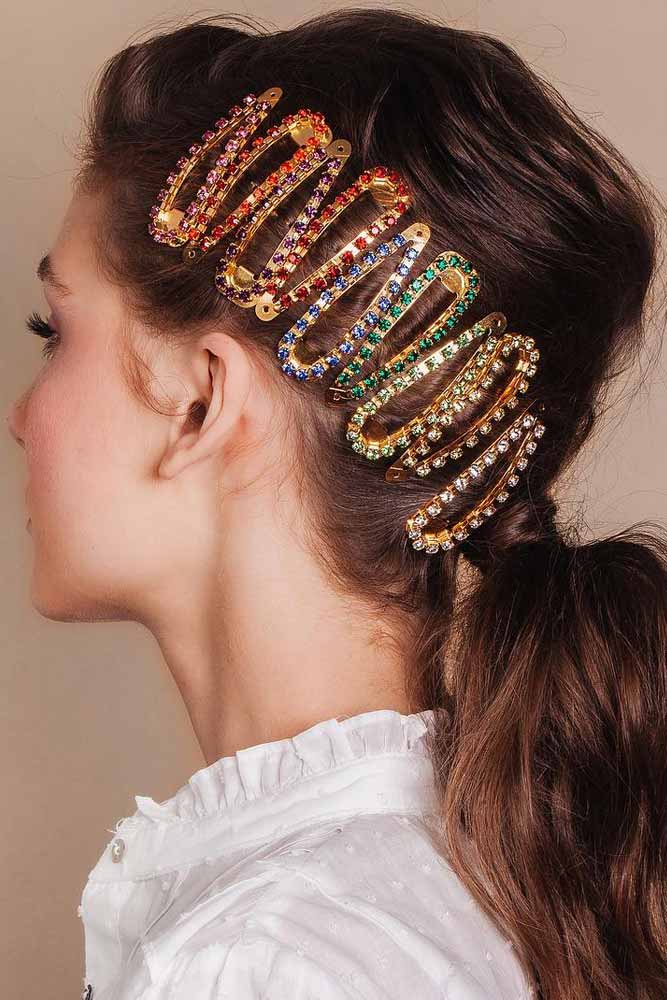 Credit photo: instagram.com/eponavalley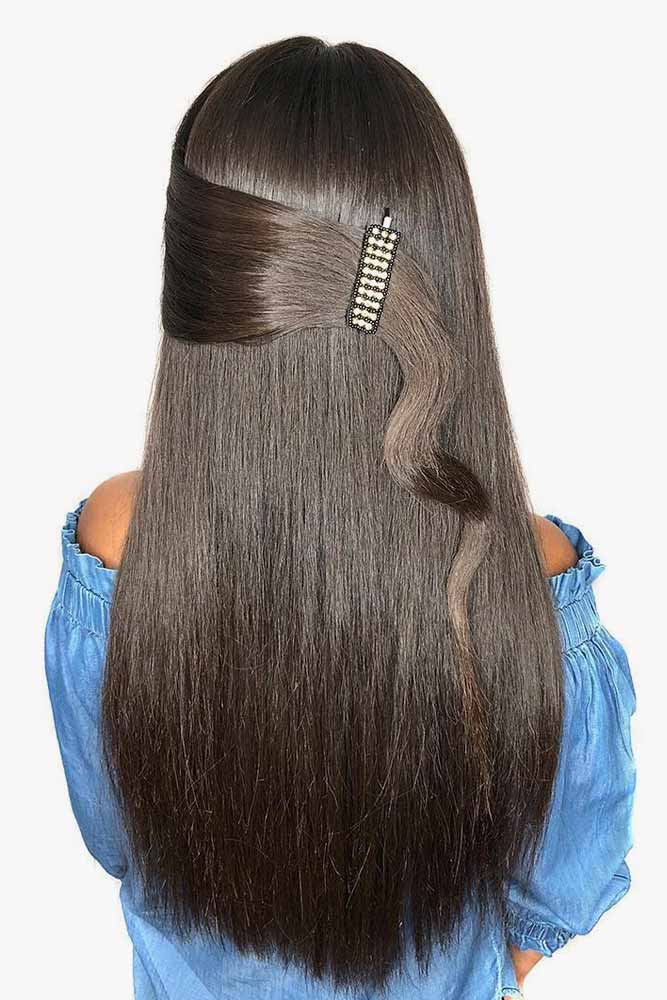 Credit photo: instagram.com/detrashalee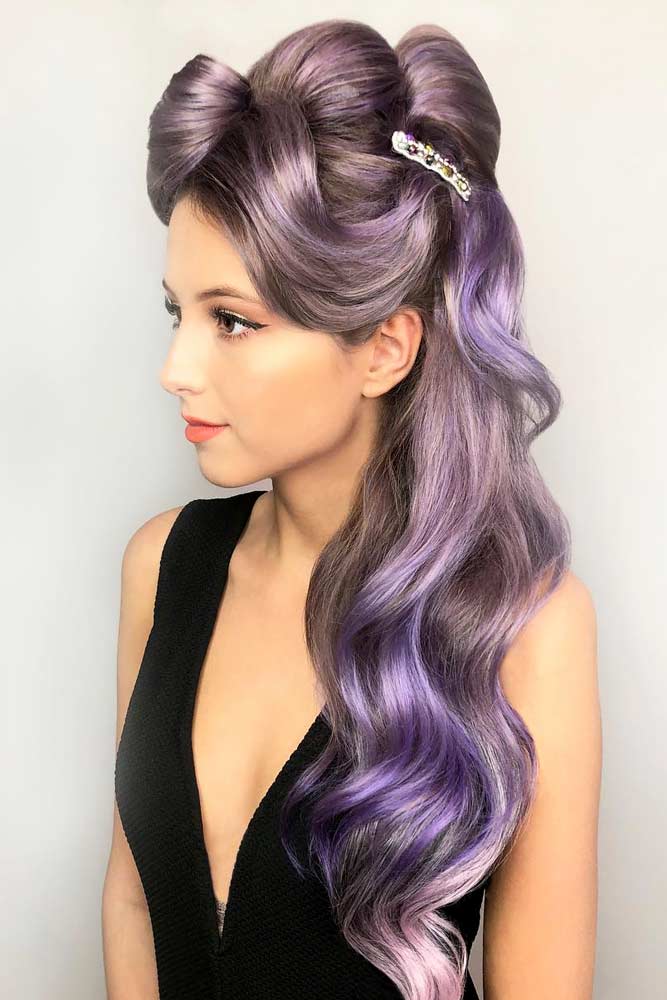 Credit photo: instagram.com/detrashalee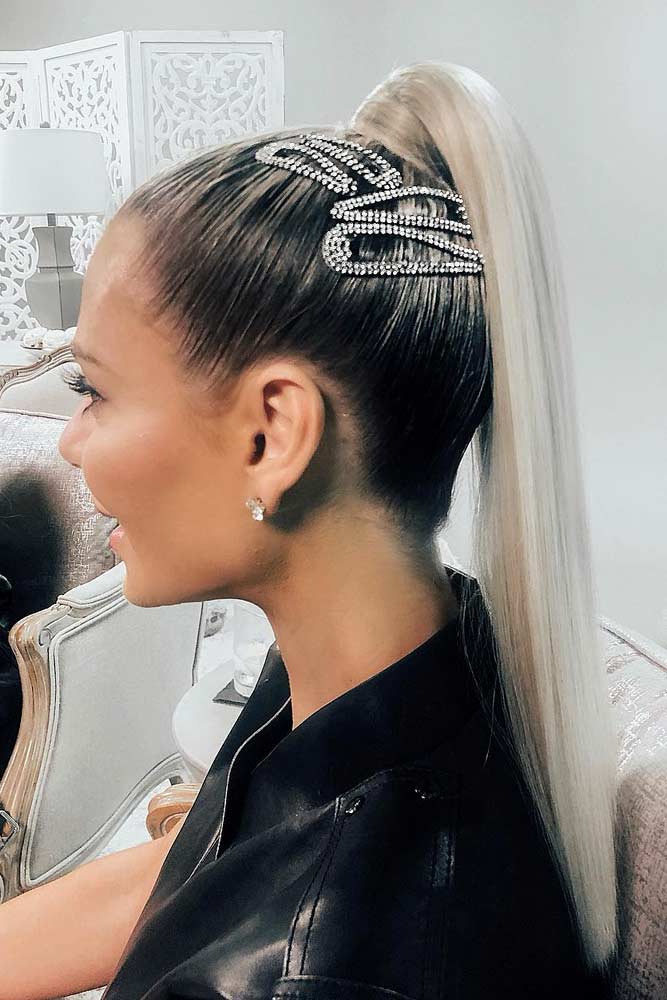 Credit photo: instagram.com/doritkemsley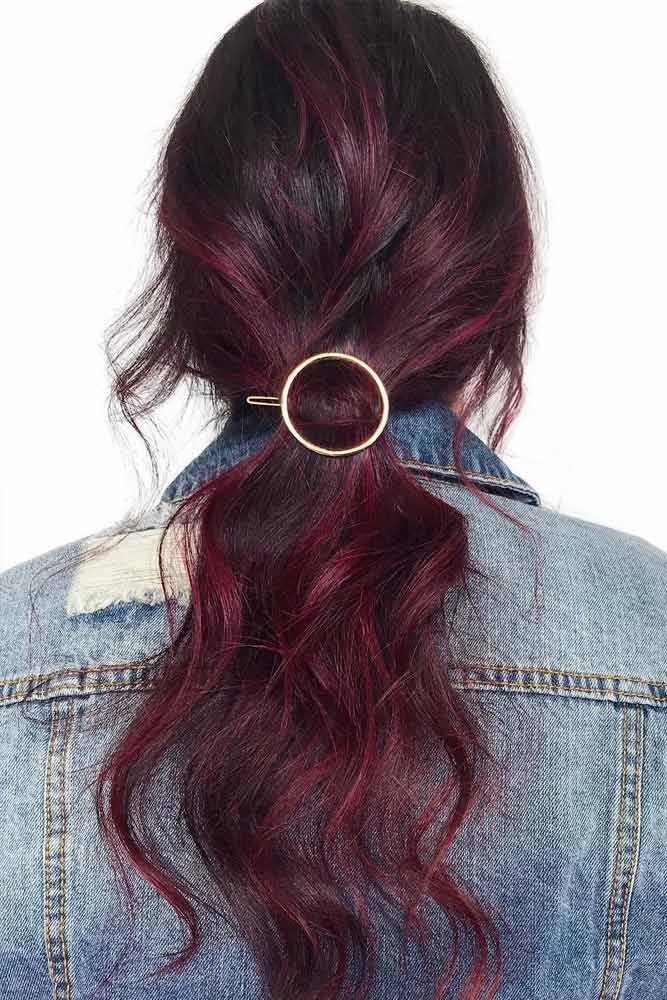 Credit photo: instagram.com/adina_pignatare
As you know, hair pins, claws and clips are totally different types of barrettes. Nevertheless, they have one important common purpose: to embellish and secure your locks. So no wonder they've made a huge comeback recently, as they're so useful. All in all, beauty lies in the details.
Credit photo: instagram.com/theconfessionsofahairstylist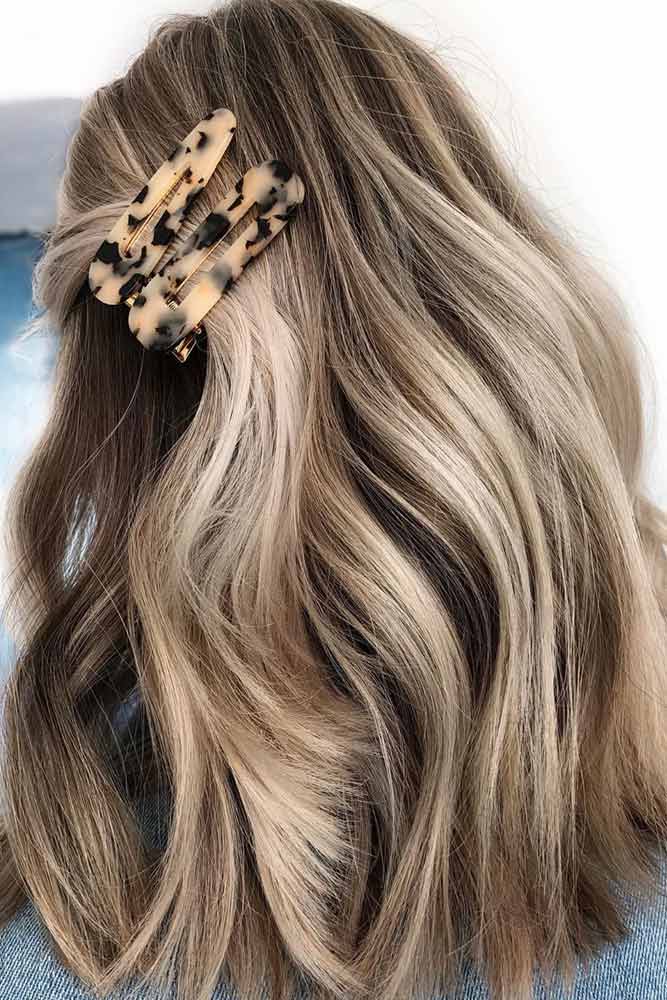 Credit photo: instagram.com/hairpaintbyhannah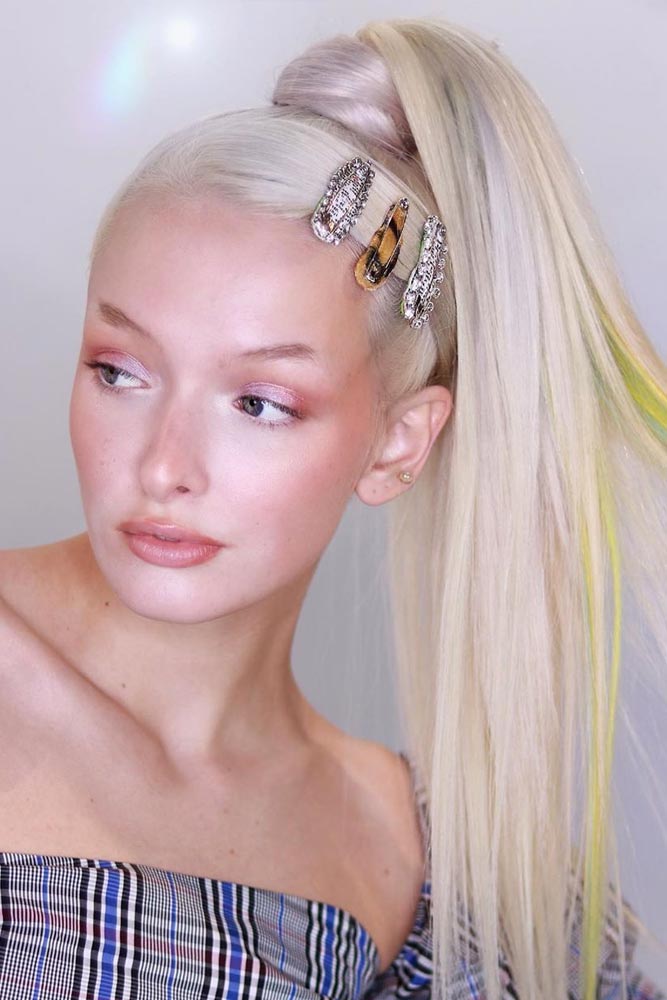 Credit photo: instagram.com/hairpaintbyhannah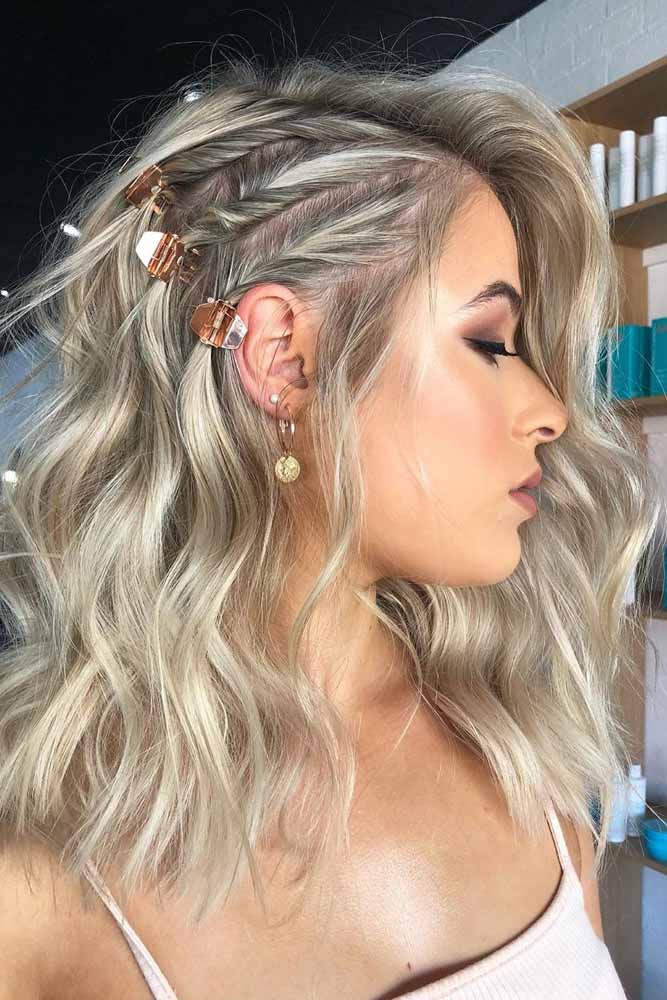 Credit photo: instagram.com/morganhairco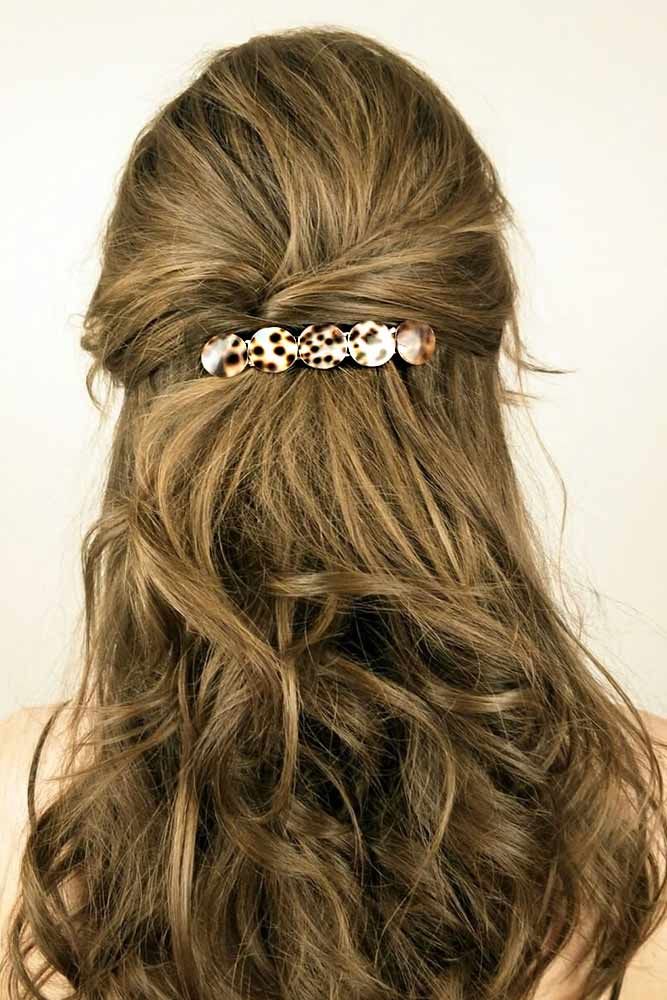 Credit photo: instagram.com/urchin_collective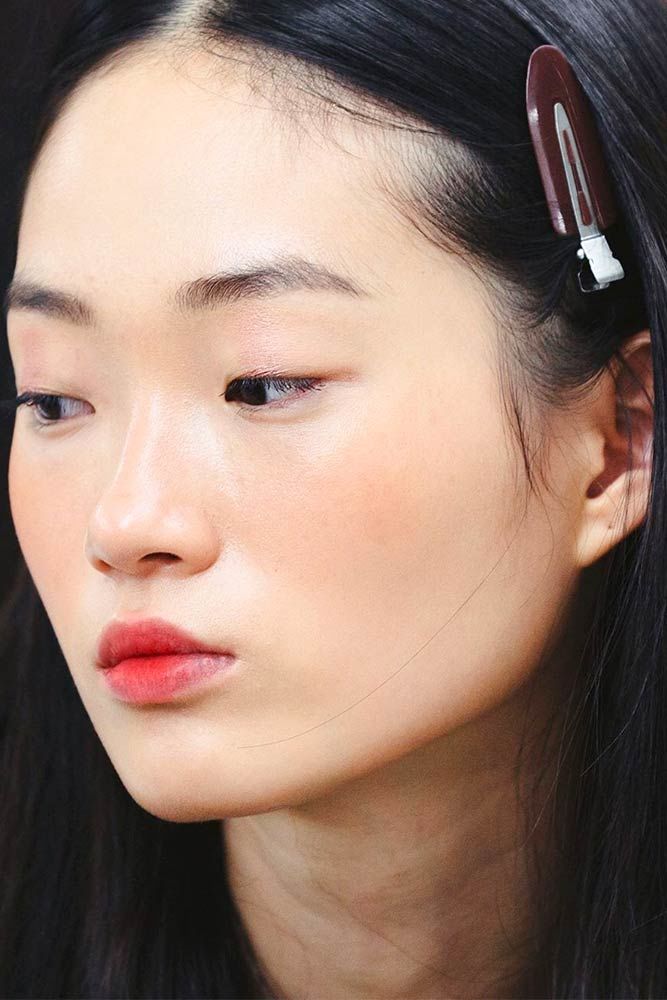 Credit photo: instagram.com/chanel.beauty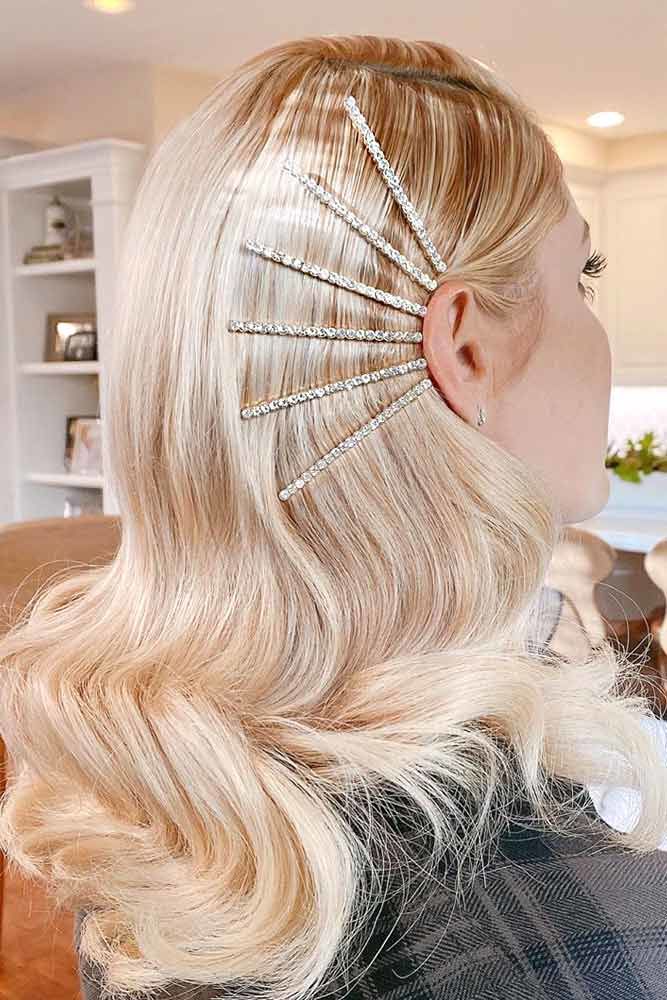 Credit photo: instagram.com/jasonhaiir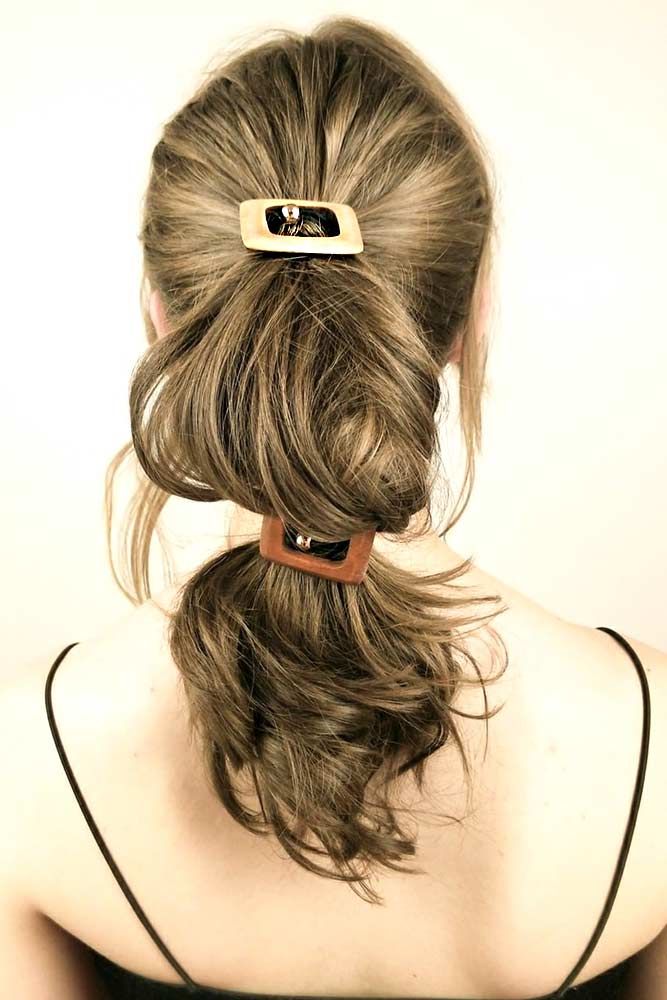 Credit photo: instagram.com/urchin_collective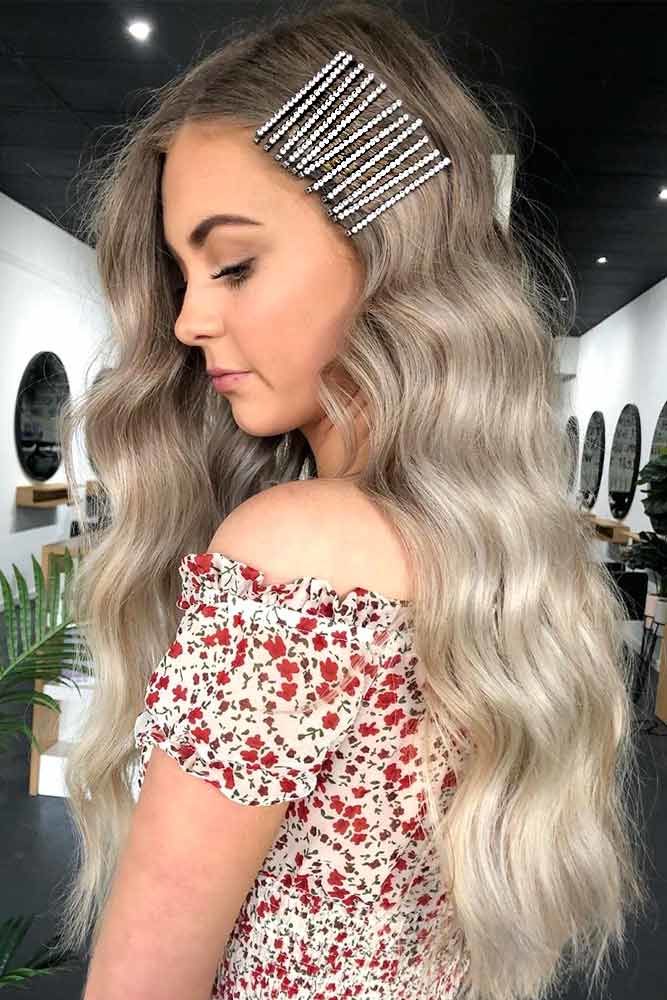 Credit photo: instagram.com/morganhairco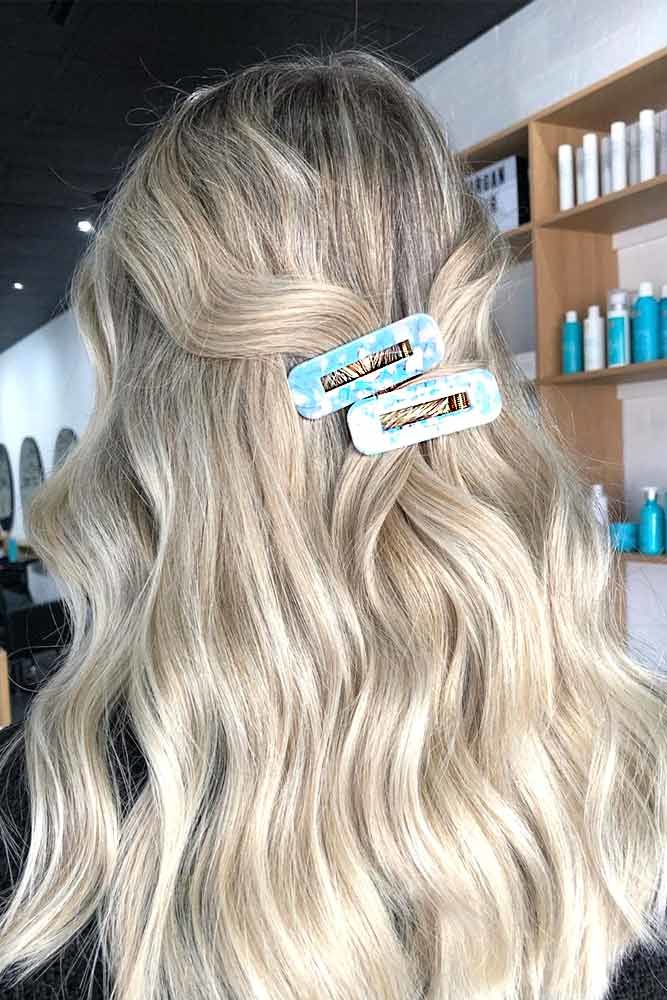 Credit photo: instagram.com/morganhairco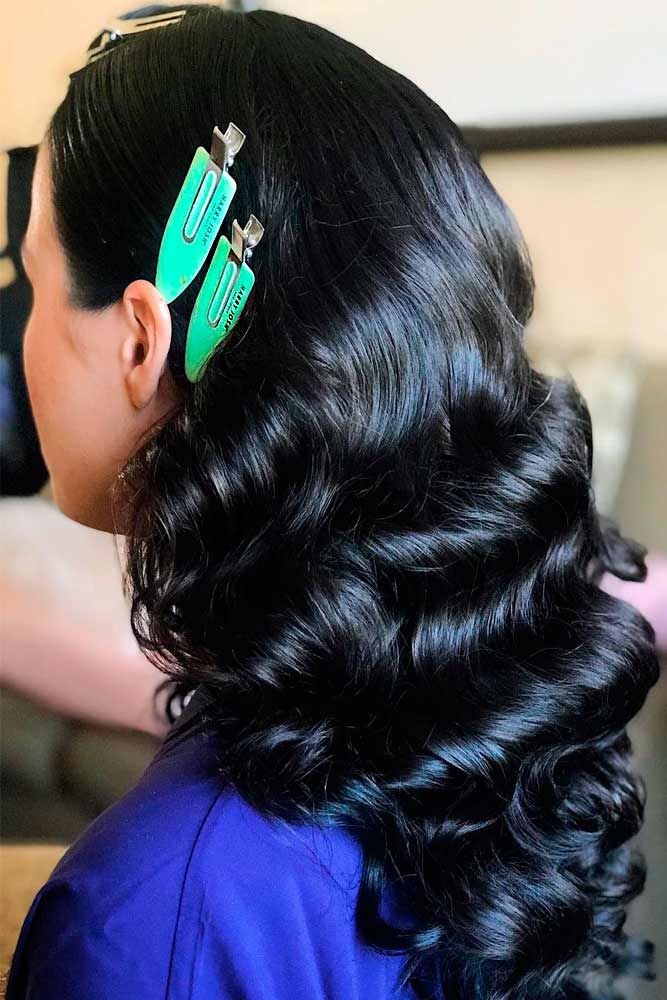 Credit photo: instagram.com/jasonhaiir
REFERENCES:
A hair pin or hairpin is a long device used to hold a person's hair in place. Source