The world isn't split into good and evil, so even charming and feminine women have dramatic, fiery sides; and shaved head hairstyles are meant to show it off. Although a decade ago shaved styles used to be associated with brutal punks, today it's another way for women to express their wild and dynamic personalities. Your hair is the most significant detail of your style that tells people who you really are. For that reason, we've selected the most eye-catching, dramatic, and unique hairstyles with half shaved head designs. Once you feel the need for going bold, feel free to steal those ideas!
ADVERTISEMENT ‧ CONTINUE READING BELOW
Consider This Before Getting A Side Shaved
Though getting a half head shaved may seem to be a spontaneous, impulsive decision, in fact, it requires a very thoughtful approach. Moreover, it's more of a commitment that involves regular upkeep and maintenance routine. But don't jump into conclusions: wearing such haircuts is not a total sacrifice. Here are the basics you should keep in mind to know what to expect and how to keep up with the amazing new look.
Getting a side shave and a half shaved head are not the same things. The very first thing you should decide is how much hair you want to shave. You can either go for a side shave or half-shaved style, where the former involves shaving off one side of the head and the latter implies cutting most of the hair from the center.
Prepare to maintain the look every two or three weeks. After two weeks, the perfectly defined, outlined side will start to stick out and hence become thicker and more visible. If you don't want to get back to your regular one-length look, make sure to maintain the shaved portion. The best thing is, you can do it yourself. Of course, if you feel that your eyes are not that sharp, you can ask a hairdresser for help.
Conservative people are most likely to find your look inappropriate. Let's face it, there are lots of people who aren't used to changes, not to mention drastic ones. Just be ready to catch not only envious but also surprised eyes.
You can always hide the shaved side. If you hesitate to show up with your shaved masterpiece, you can pull the longer locks forward and cover the shaved portion. Also, you can put your hair into a low ponytail, which is way easier and more comfortable.
All in all, half shaved hairstyles are super fashionable today. Coming across a girl with half shaved head won't be a total confusion to most people, as more and more celebrities and pop icons are showing up with such hairstyles.Moreover, such famous girls as Rihanna, Natalie Dormer, and Miley Cyrus have proven that getting a punk-inspired style doesn't make them look less feminine. Therefore, don't get intimidated by the fact that you don't see such styles on every single girl. The truth is, not every girl is brave enough to go for impressive changes!
ADVERTISEMENT ‧ CONTINUE READING BELOW
Half Shaved Pixie Cut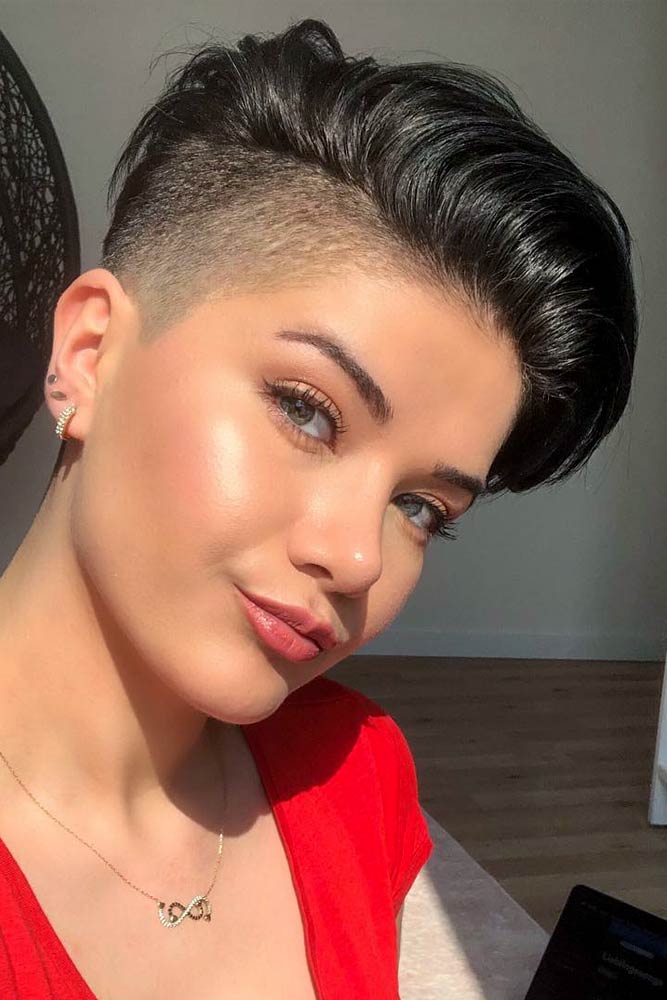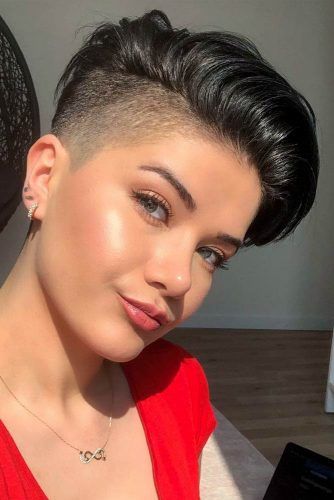 Source: topmerve via Instagram
All
pixie haircuts
are destined to have all eyes on them. Can you imagine what would happen to yours if you combined it with a shaved part?
Swept Back & Shaved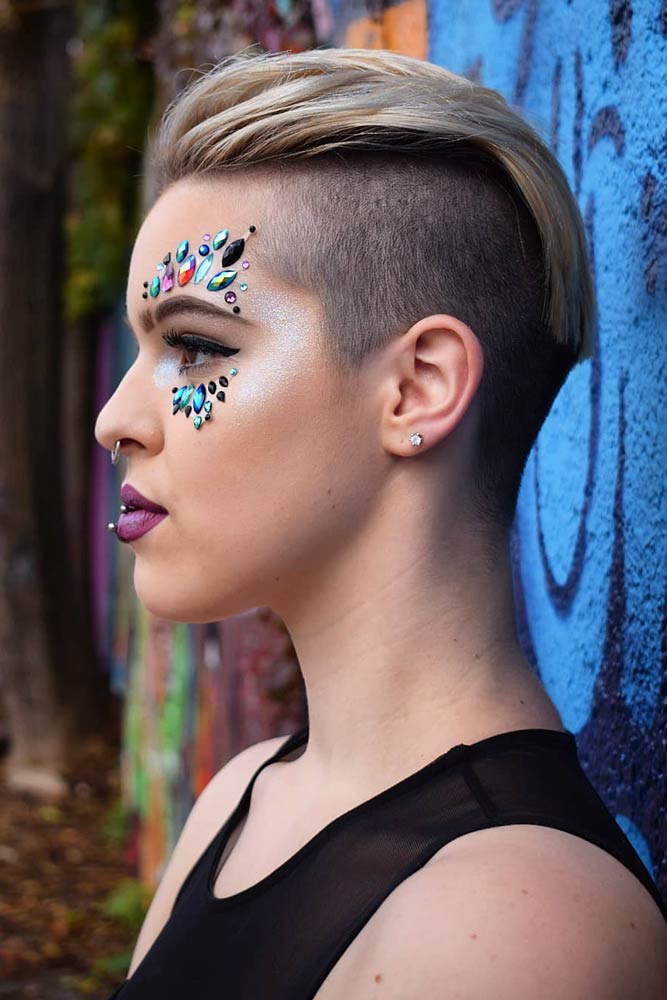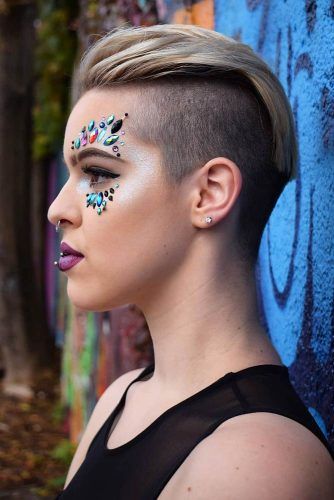 Source: nokazujo via Instagram
Creating a voluminous,
swept-back style
is another awesome thing you can do with your shaved pixie!
ADVERTISEMENT ‧ CONTINUE READING BELOW
Black Pixie With Hair Tattoo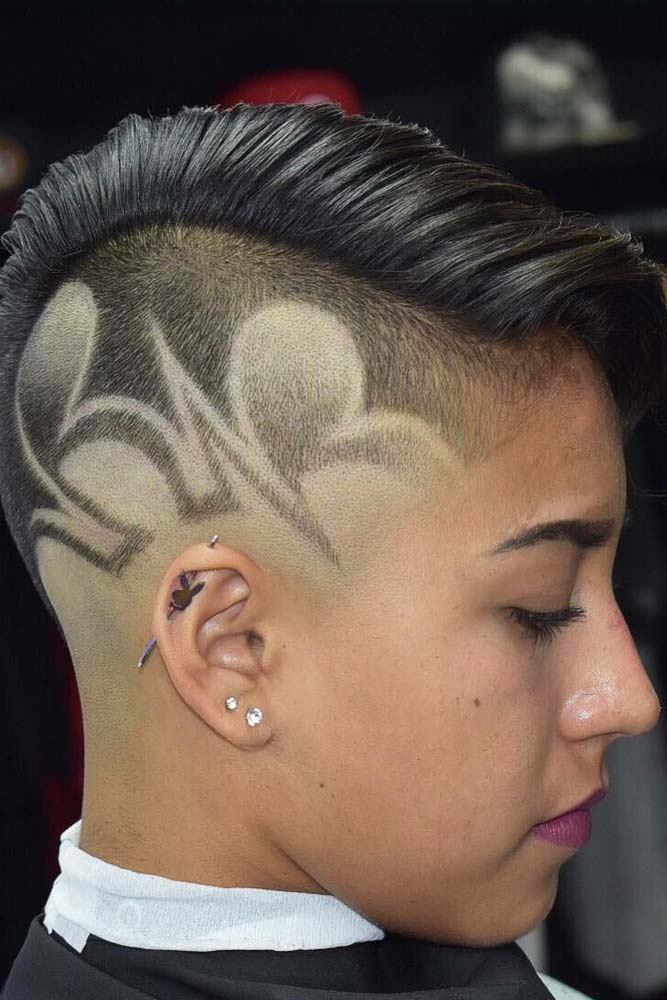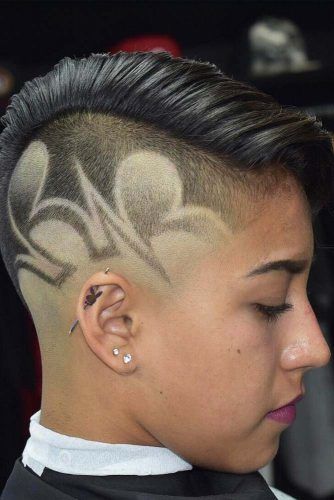 Source: miguelpauta via Instagram
One of the greatest things about rocking a half-shaved head is that you organize the endless playground for your hair experiments. Switching your creativity mode is enough to give life to various custom hair tattoos that will leave people speechless. This jet black pixie with a distinctive, textured top and unique hair design on the side is an example of how far you can go with your imagination if you let it fly.
Pink Mohawk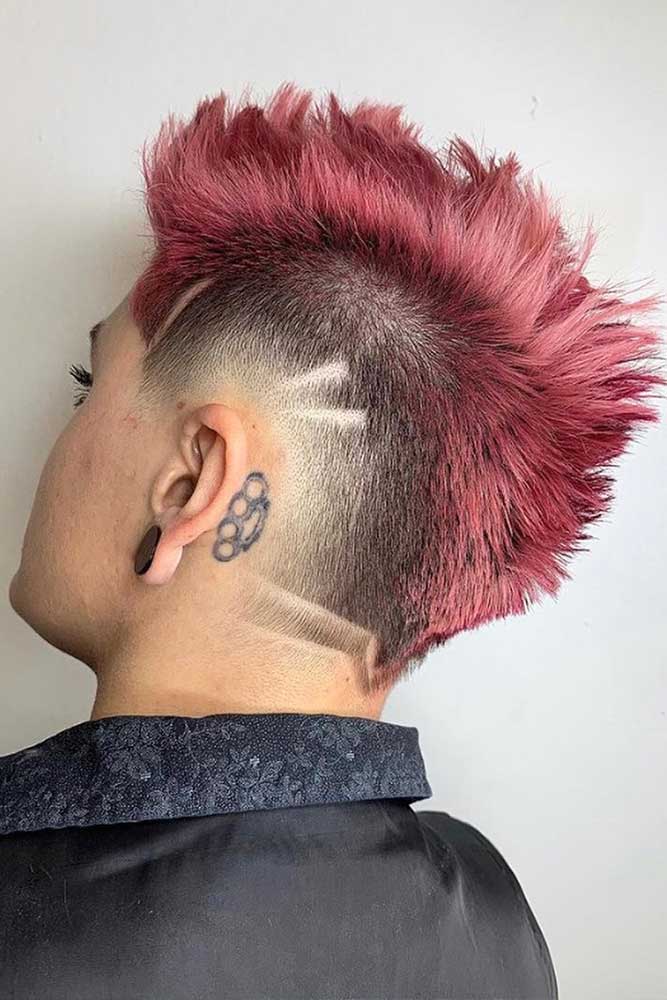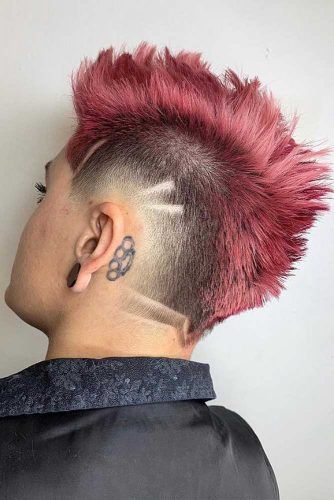 Source: christinaxclips via Instagram
As you know, the classic Mohawk features bald or closely buzzed sides to make the top stand out. For the top, you can add some bright color. As for the sides, you need to make them as tight as possible. And don't forget to put a signature: some shaved elements will work perfectly.
ADVERTISEMENT ‧ CONTINUE READING BELOW
Short Half Shaved Style + Bright Design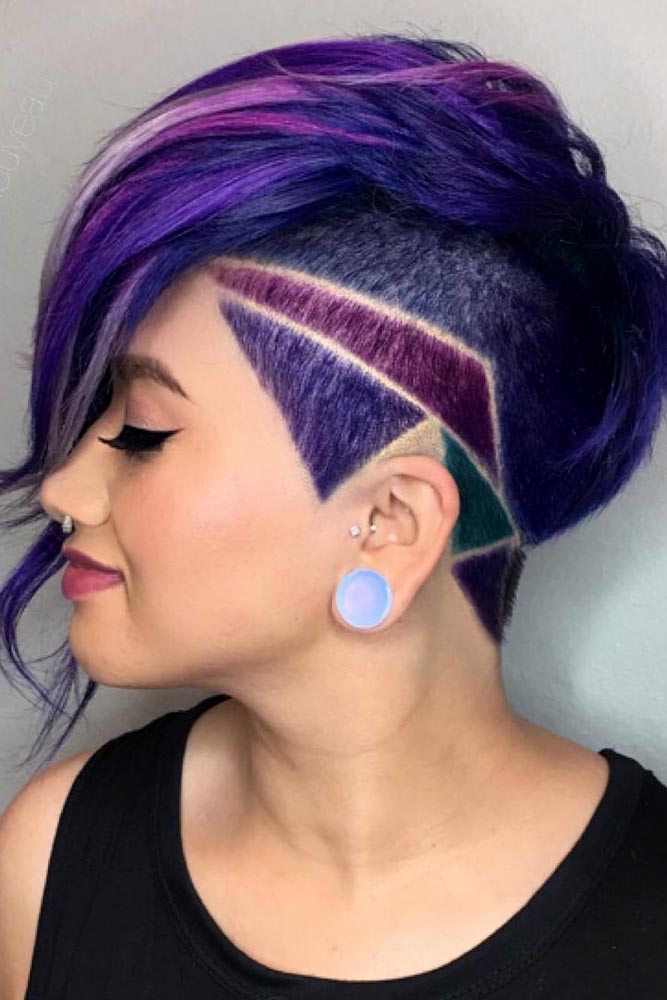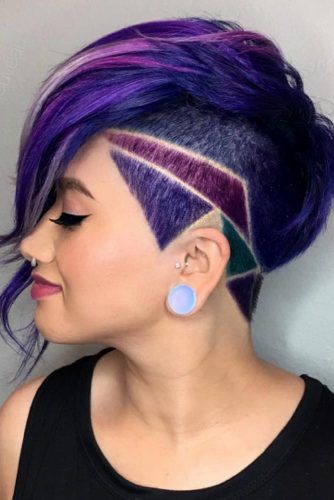 Source: pink_nouveau via Instagram
The more colors, the better! Don't forget about this rule when going creative with your
half shaved head design.
Dramatic Mohawk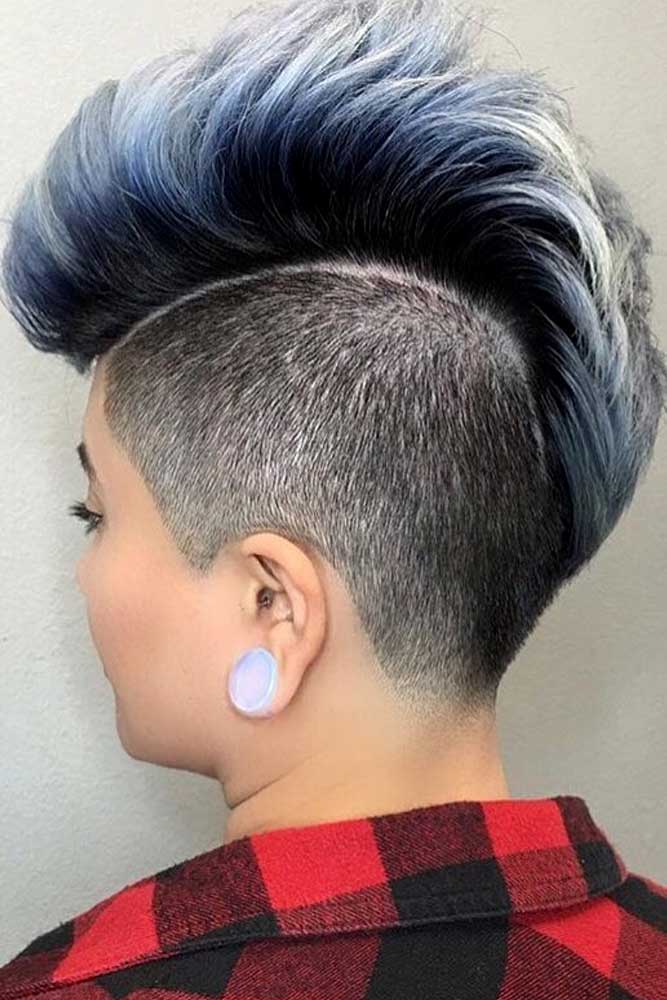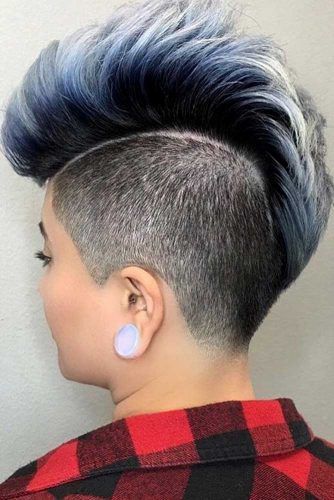 Source: pink_nouveau via Instagram
If you're one of those people who still think that
Mohawks
work well for men only, this pic will prove you otherwise. This clean, edgy, and super fresh idea shows the trend in a totally new light!
Short, Half Shaved & Contrastive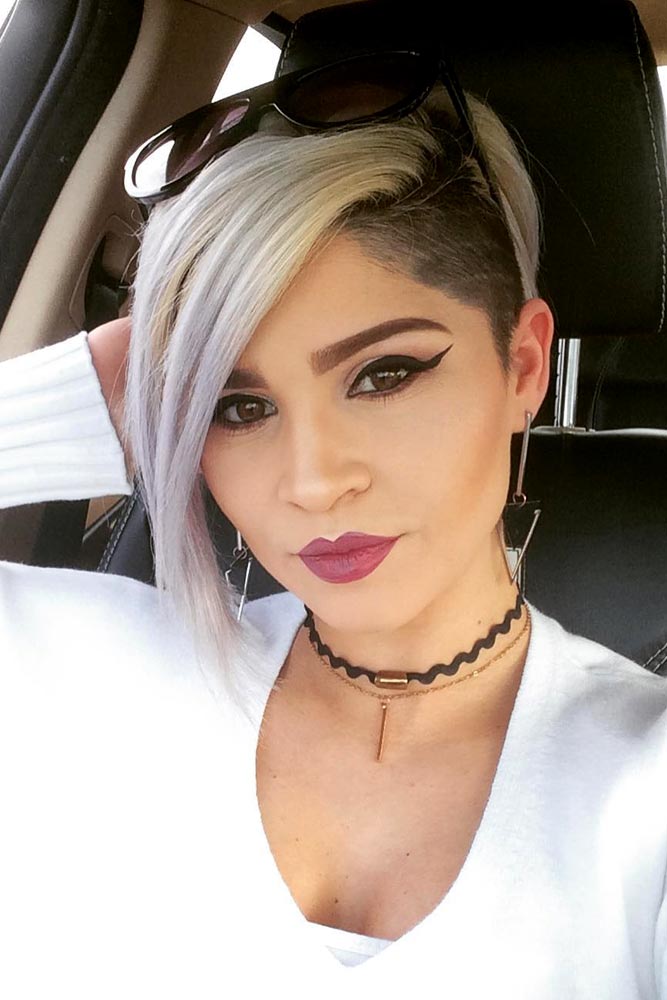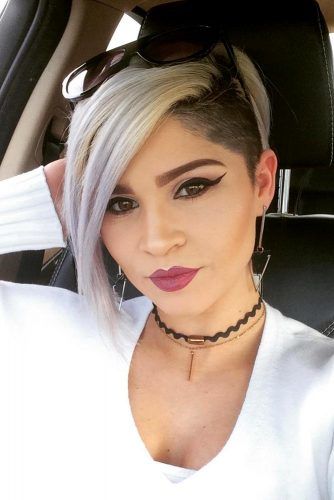 Source: lenna_kf via Instagram
When going for contrasts, why don't make them big? The blonde top falling on the darker sides is far more creative than leaving the roots dark.
ADVERTISEMENT ‧ CONTINUE READING BELOW
Disconnected & Half Shaved Hairstyle + Razored Line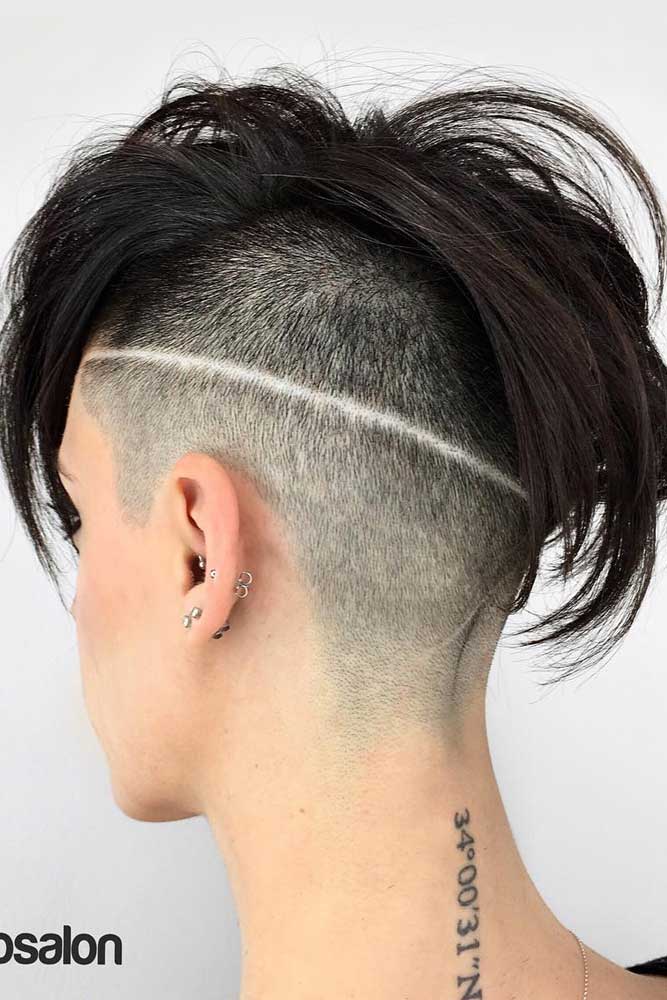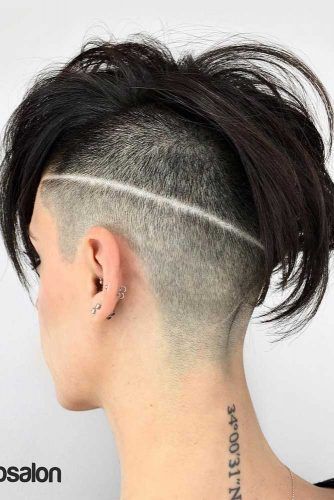 Source: hugosalon via Instagram
Here's how dramatic your mane will look once you shave the bottom portion completely. To accentuate the look, finish it with such a minimalist
hair design
as a razored line.
Messy & Punky Mohawk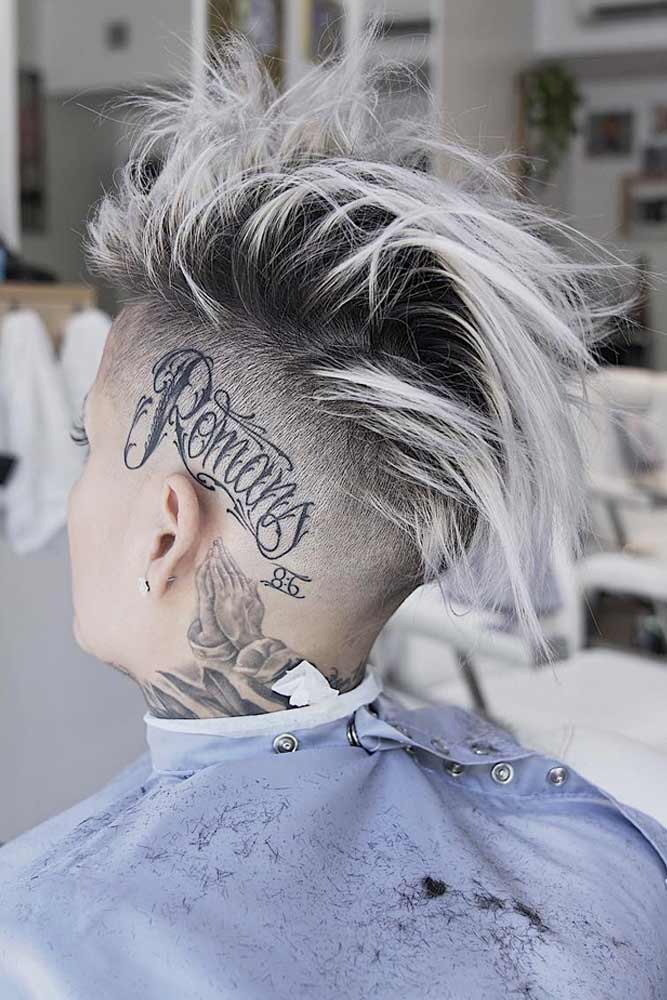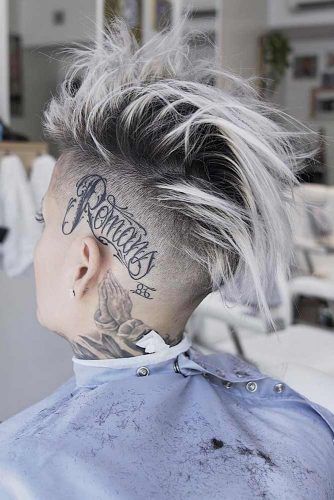 Source: staygold31 via Instagram
While most ladies add just a hint of messiness, you can reveal its full potential by shaving off one side and tousling the top as much as you can. How do you like this fresh take at the
Mohawk
?
Short Shaved Bob + Shaved Stripes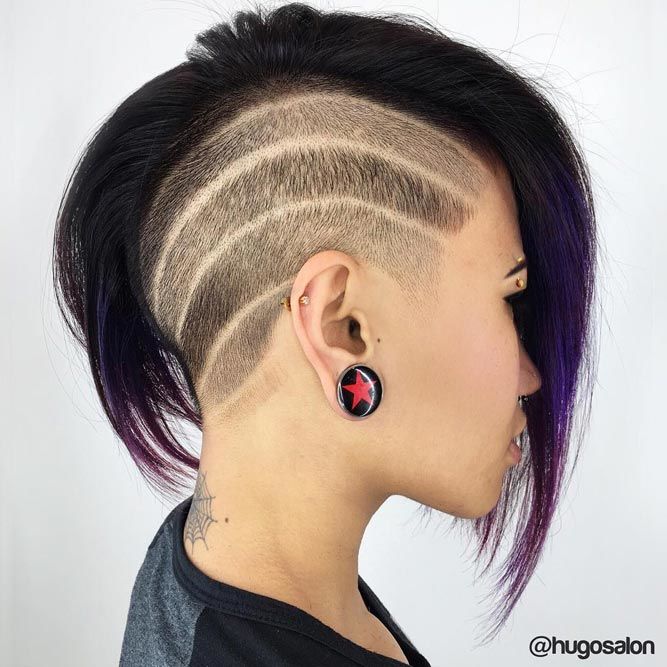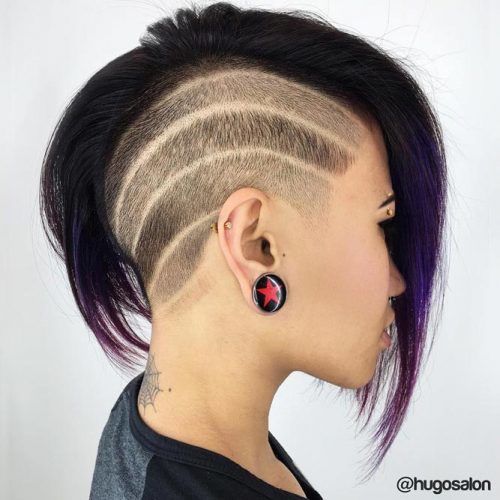 Source: hugosalon via Instagram
If a
shaved half head
is not enough for you to individualize your bob, you can customize the shaved section as well. Some shaved stripes with different fades between them would be a stunning choice.
ADVERTISEMENT ‧ CONTINUE READING BELOW
Chic Half Shaved Bob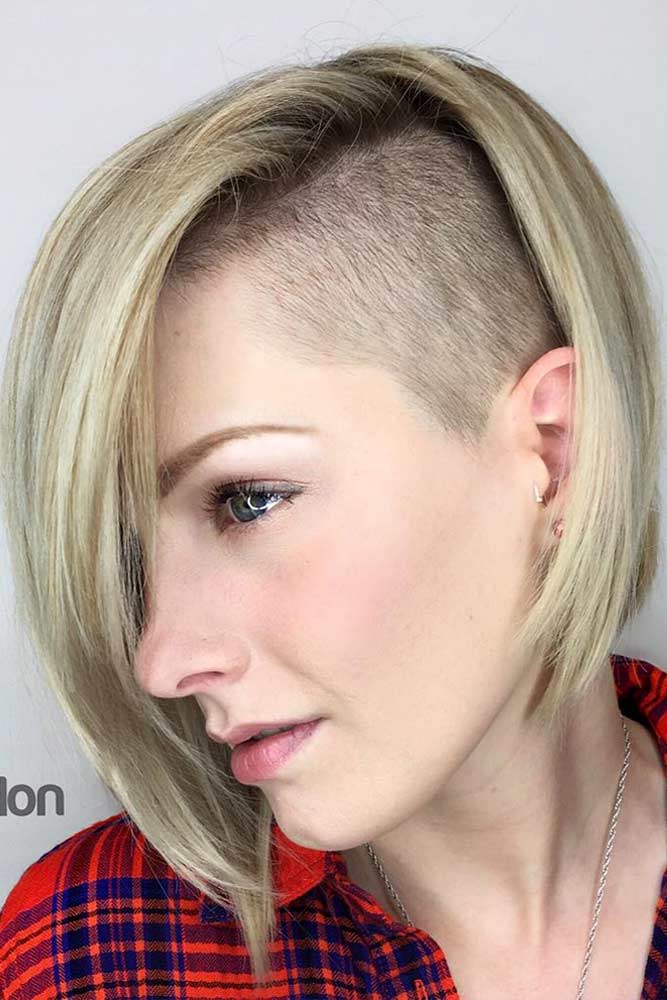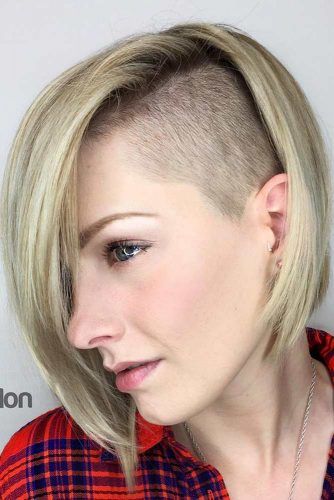 Source: hugosalon via Instagram
Those who don't want to go too much with half head shaved haircuts can go for a well-balanced
half shaved bob
. It will not only allow you to hide the shaved part but also will nicely blend with the curvy top.
Long Bob + Undercut Design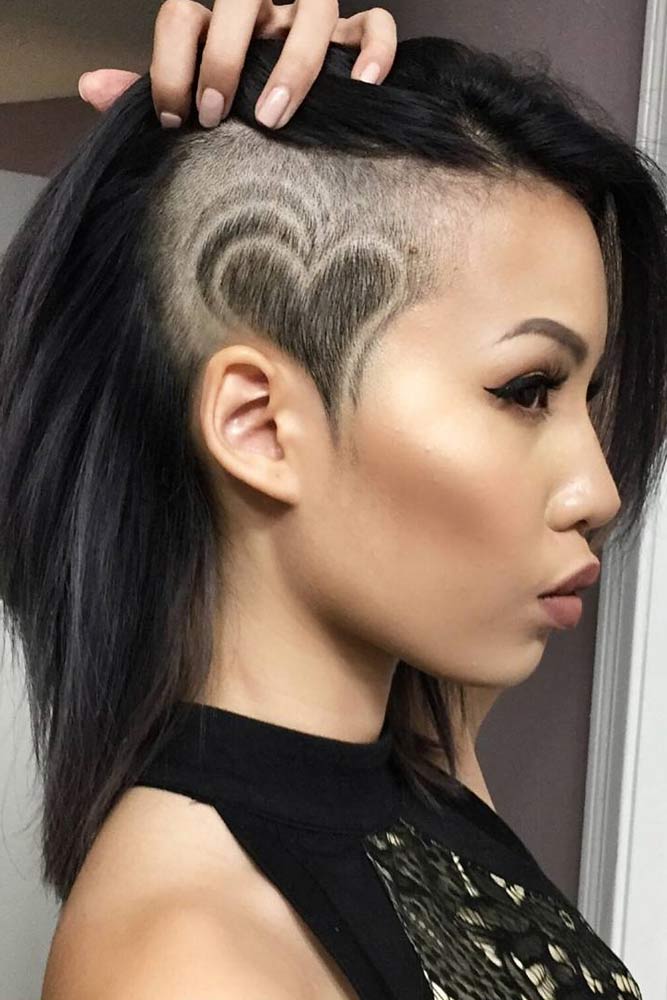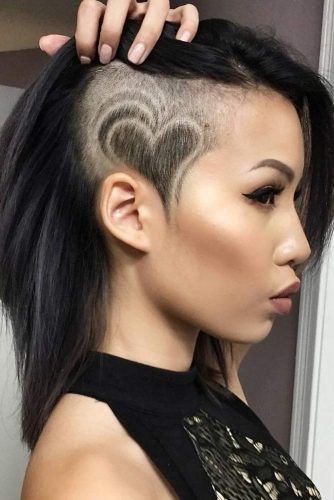 Source: saaammage via Instagram
There are a plethora of awesome designs of half shaved head long hair can accompany. The best this is, the clean side will add a modern, punky twist while longer locks and girly
hair tattoo
will keep the whole look feminine.
Half Shaved Shoulder-Length Style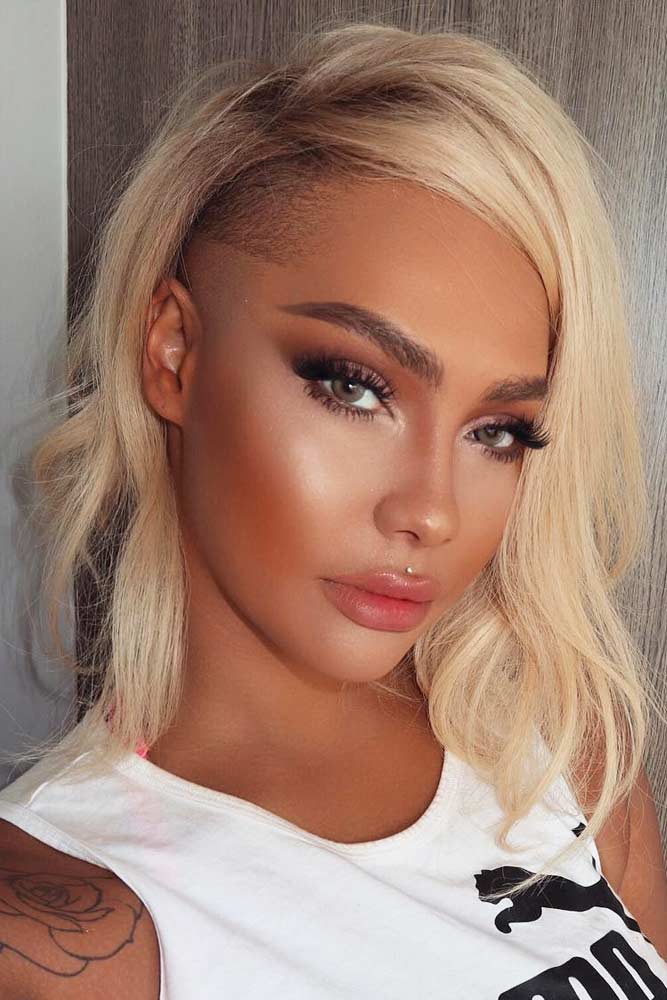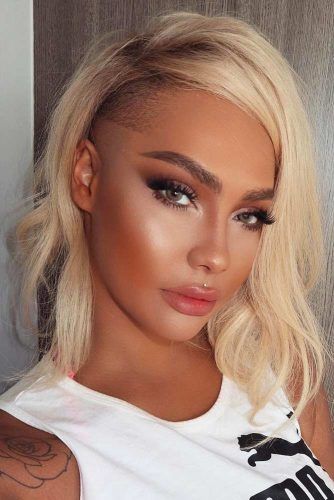 Source: sonjdradeluxe via Instagram
To achieve smooth graduation on the sides, ask your stylist for a soft taper instead of a regular shave. As a result, you will have a very harmonic finish for your
shoulder-length hair.
ADVERTISEMENT ‧ CONTINUE READING BELOW
Half Shaved Mid-Length Style + Bangs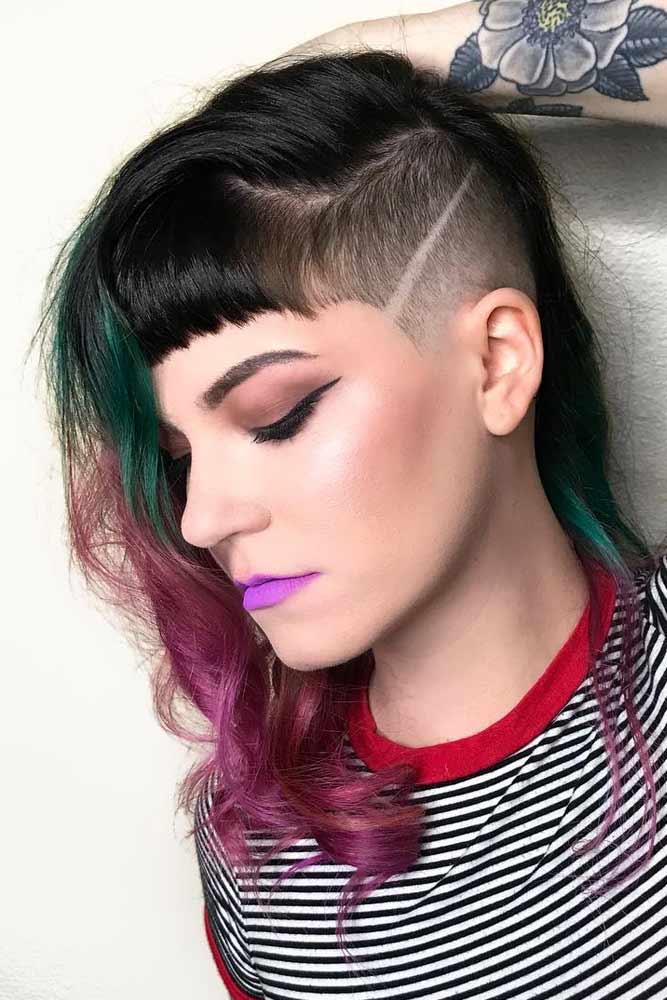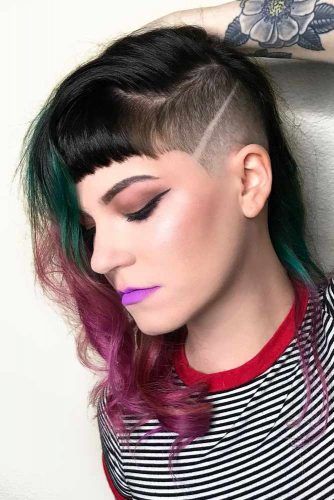 Badass Side Shave And Head Tattoo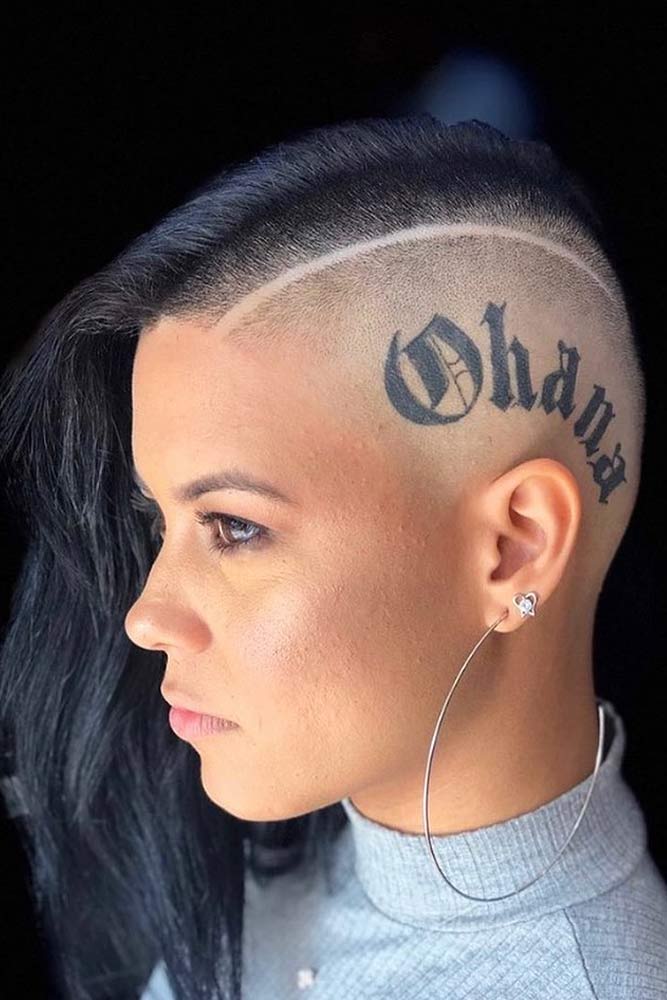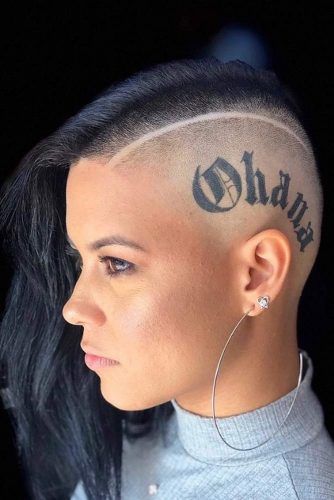 Source: andre_alvesr10 via Instagram
Feel bold enough to get a real head tattoo? Then, you must have the guts to regularly shave off one of the sides. While most girls take such a look as a phase of formation of their own style, you will need to go for a long-term commitment. Well, when we look at this badass idea, we realize that it's worth it.
Black Lob With Hair Tattoo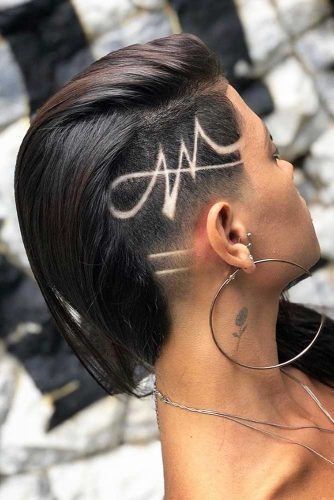 Source: pablo_torquato via Instagram
When reading articles about lob haircuts, you are most likely to come across such a characteristic as 'versatile'. And here you can see its versatility at its best. This half-shaved, tattooed lob changes the common image of the popular cut, nicely fitting the image of a sassy lady.
ADVERTISEMENT ‧ CONTINUE READING BELOW
Half Shaved Long Mohawk + Bangs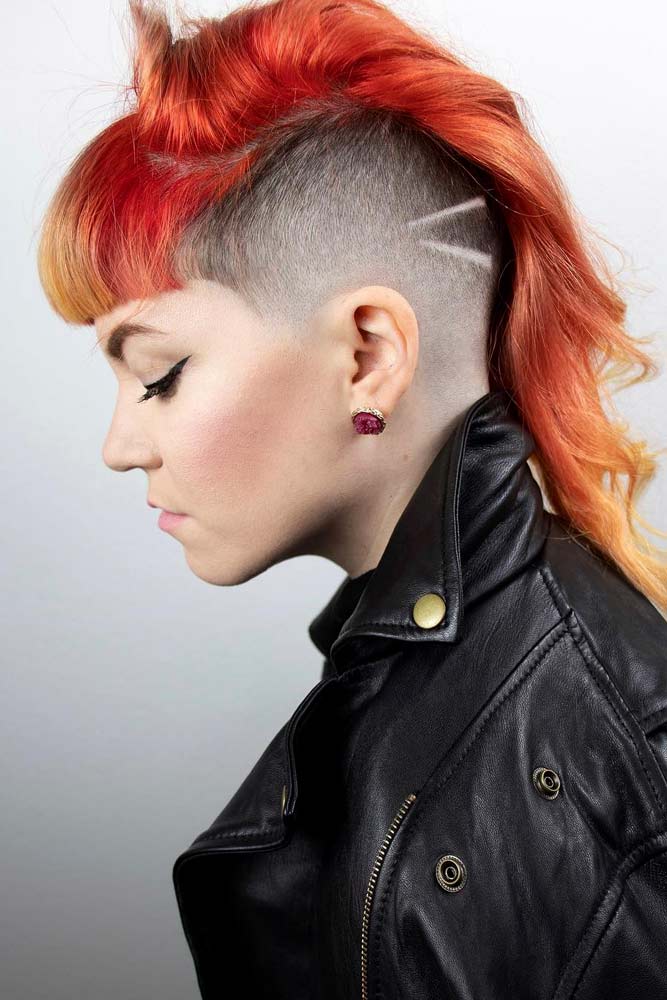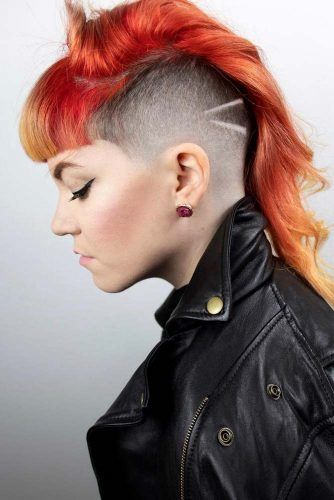 Long Hair + Undercut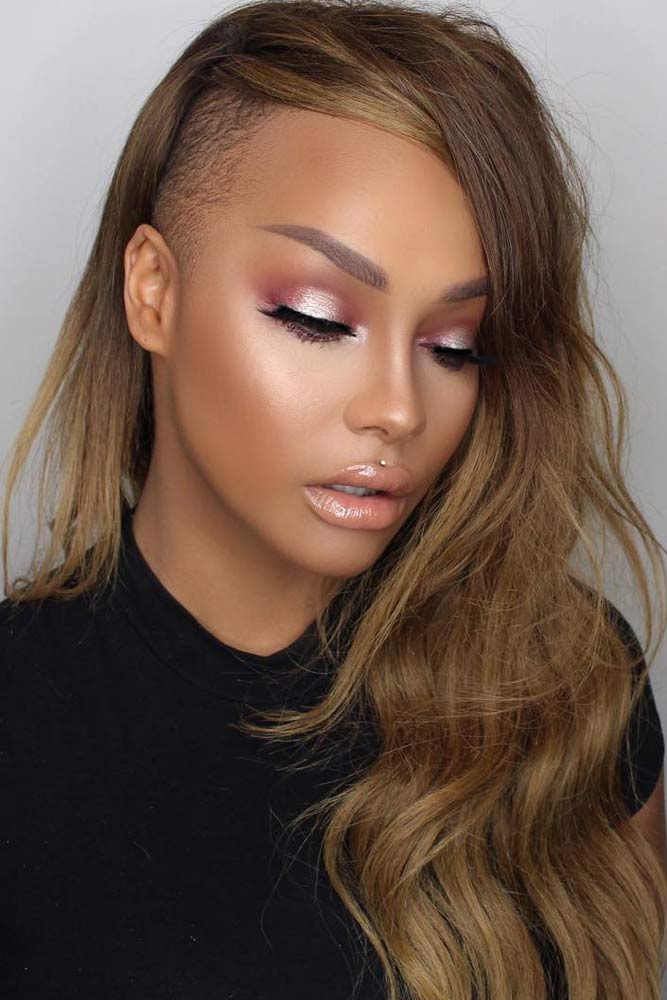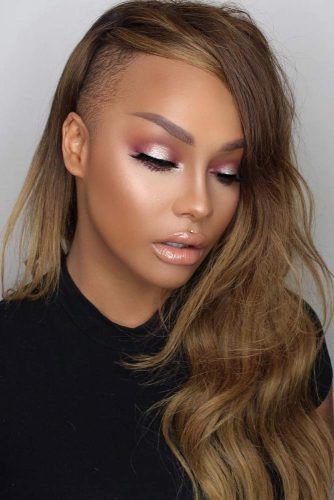 Source: sonjdradeluxe via Instagram
The main reason why girls are so crazy about long half shaved head hairstyles is that bring a great visual impact despite their simplicity. At first sight, it's just a slightly wavy mane with a f
aded side
. Still, it looks extremely unique.
Half Shaved Head + Long Waves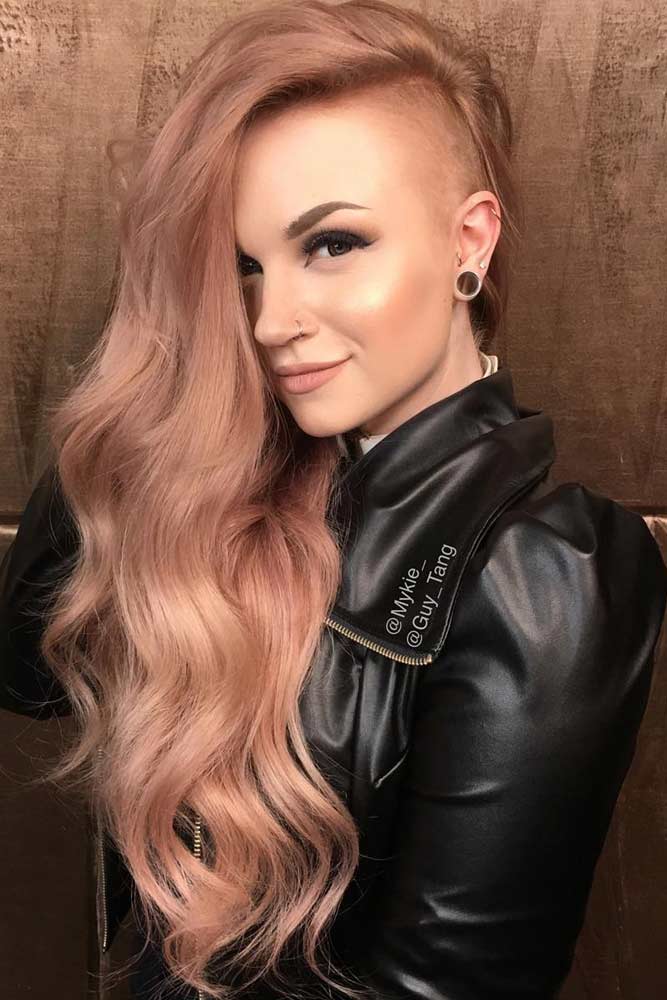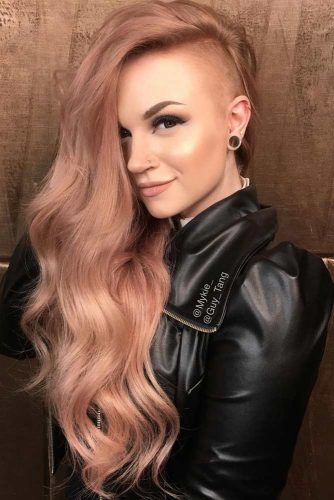 Source: guy_tang via Instagram
Are you ready to see the good old waves from a new angle? Get the
half shaved head
, wave your hair, sweep it to the side. Voila!
ADVERTISEMENT ‧ CONTINUE READING BELOW
Long Hair + Hi-Lo Fade + Undercut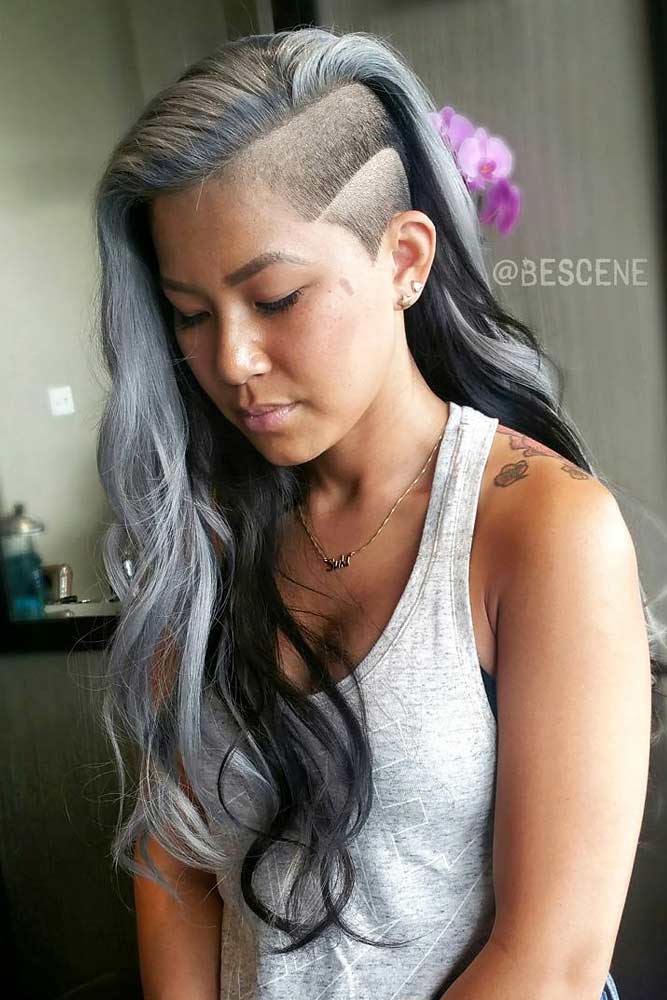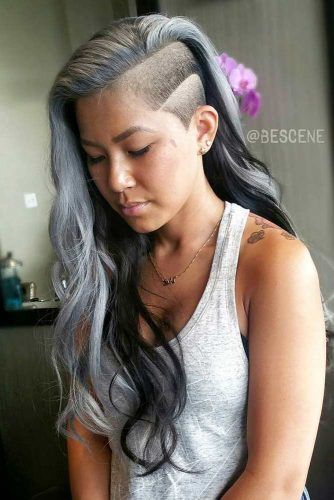 Source: bescene via Instagram
A
double fade
that plays with hair transition and beautifies the wavy top, who could ask for more? Besides, the look is very voluminous, regardless of how much hair has been shaved. Isn't that a win?
Half Shaved & Braided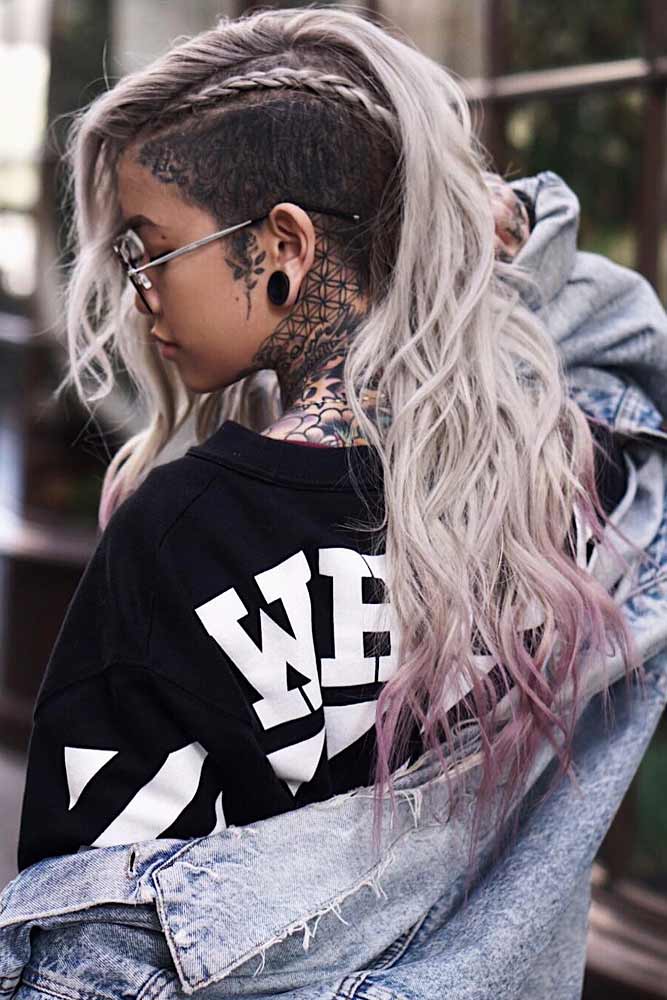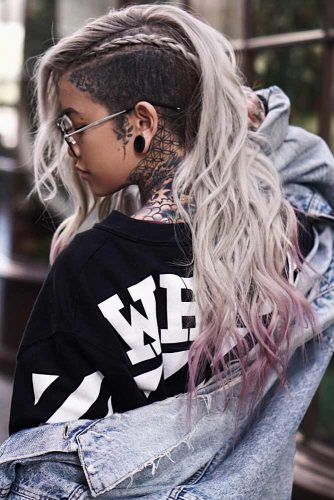 Source: staygold31 via Instagram
Even the most daring women who are not afraid to shave their head shouldn't dare to forget about
braids
! Those cuties can make your look even more creative, keep that in mind.
Long Half Shaved Style + Edgy Design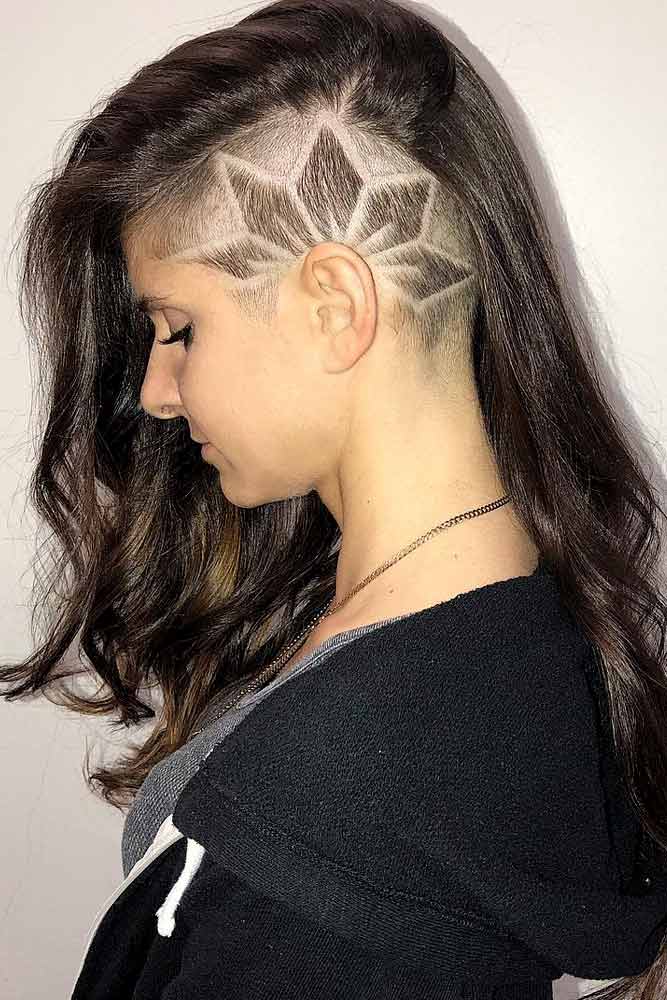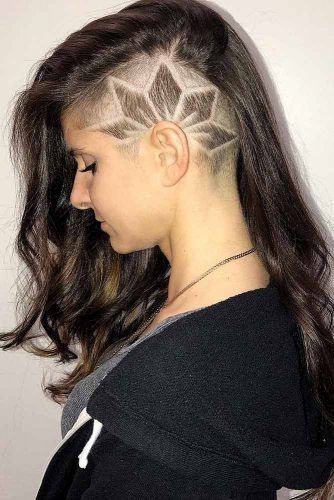 Source: lena_piccininni via Instagram
Here comes another stunning variation of a customized shaved style. And you know what? It's actually one of the ideas of half shaved head short hair can complement, too. Bottom line?
Half shaved designs know no limits.
ADVERTISEMENT ‧ CONTINUE READING BELOW
Buzz & Braids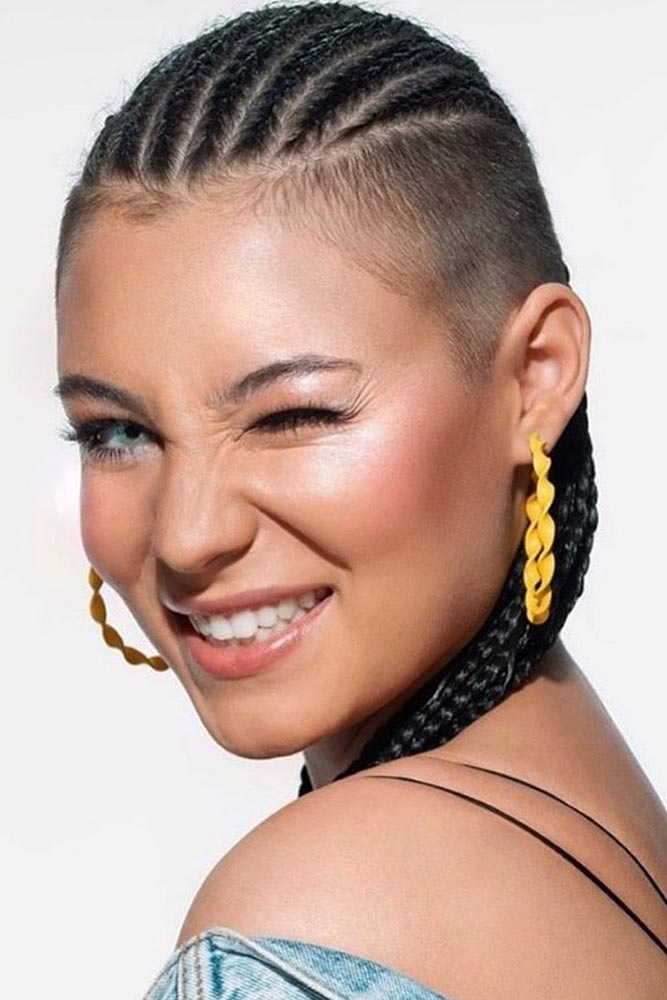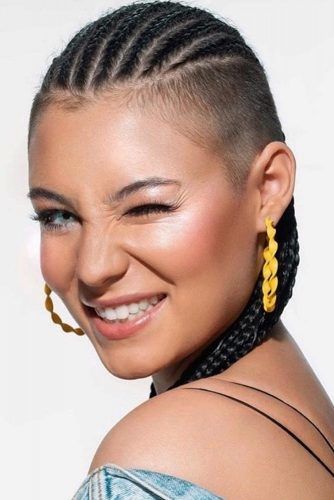 Source: tatianasuciu via Instagram
Cornrows braids
always stand out in the crowd, but why don't you intensify the visual impact? Once you buzz the sides off, you will see the power of tiny but super chic braids grow, turning into another hairstyle that will make heads turn.
Top Knot With Undercut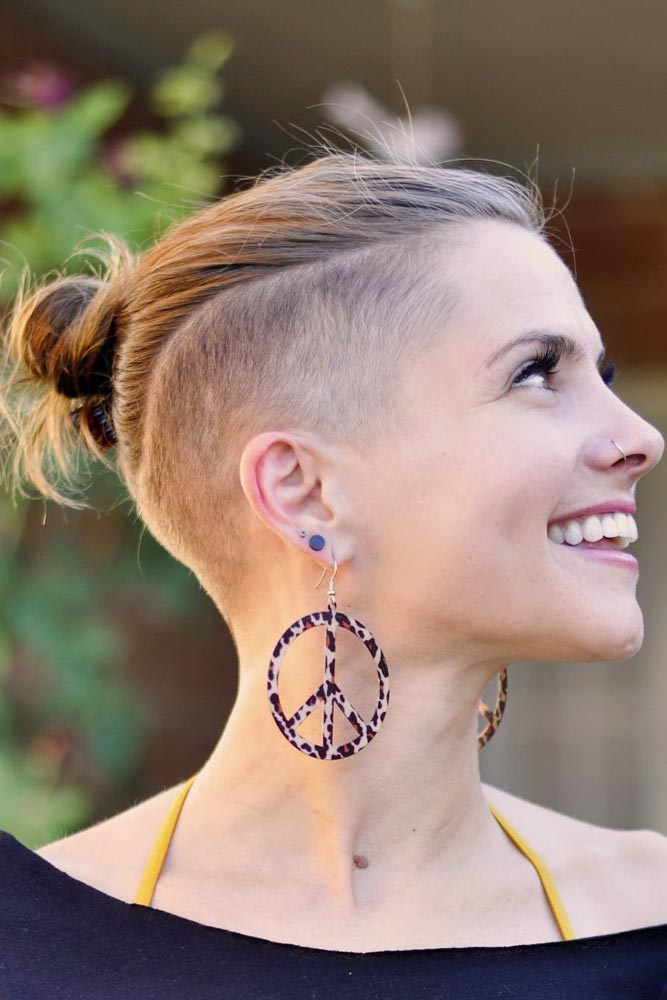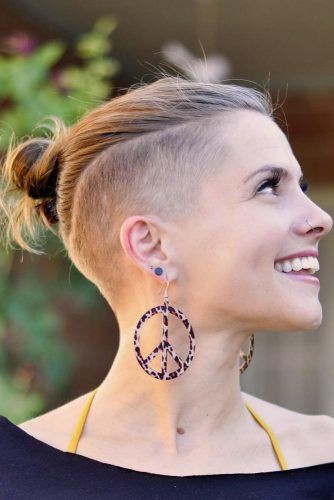 Source: shesuredid via Instagram
A hidden undercut under your hair is the middle ground you're looking for. Today, you want to wear a floral dress and tie a lovely braid. Tomorrow, you feel like it's time for your ripped jeans and crazy hairstyles. With such a cut, you will be able to switch between those moods seamlessly.
Becoming that half shaved head girl that always makes heads turn and minds go crazy is quite a bold move. Well, that's the point! The variety of
half shaved hairstyles
is as wide as you can imagine, so you can rock a style that perfectly matches your inner self. Now, it's time to steal one of the today's ideas! If you are brave enough, of course.
ADVERTISEMENT ‧ CONTINUE READING BELOW