All your friends are chattering about a hair rinse and you have no idea what it is? Do not worry. We are here to help you out. In short, this is a solution that you can make at home to rinse your hair. Of course, it is not just for fun. Hair rinses are aimed at dealing with many hair concerns, such as dullness, brittleness, dandruff, and many others. If you want to find out more, feel free to study our guide.
What Are Hair Rinses?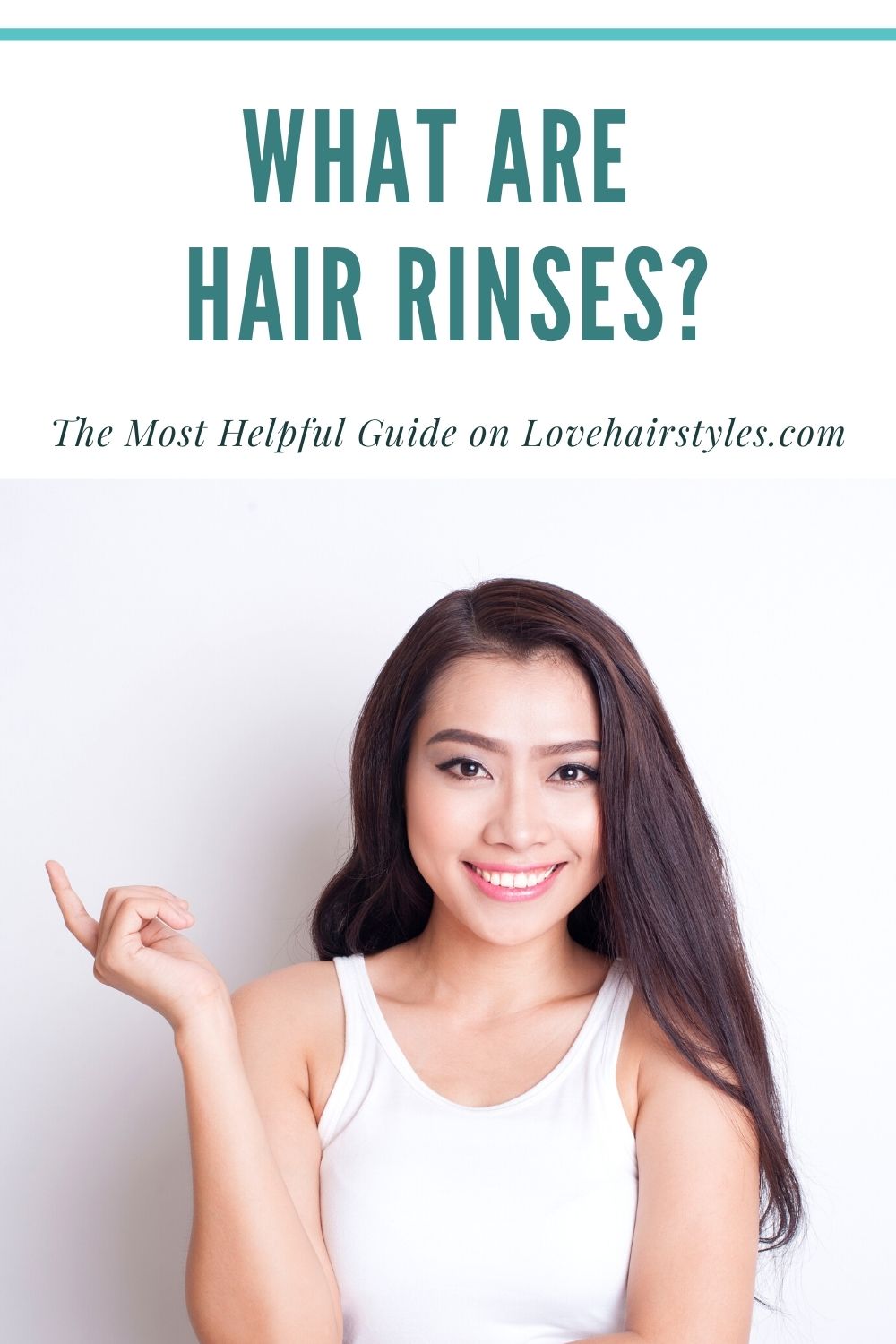 When we are talking about a hair rinse, we usually imply any liquid mixture that we use to rinse the hair. It may contain apple cider vinegar, rose water, aloe, tea, and other ingredients that have moisturizing properties.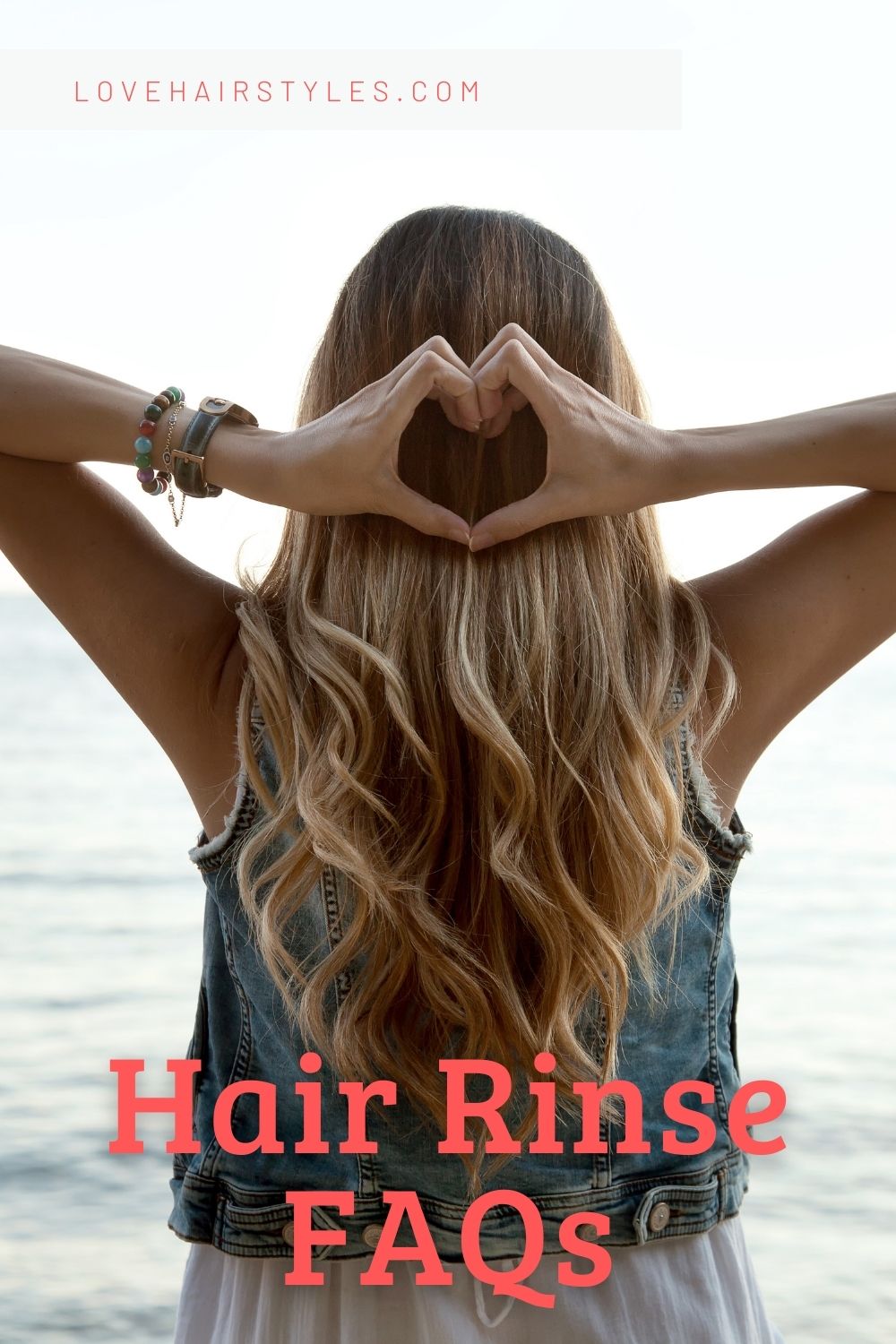 To make sure you know everything about a hair rinse, we have answered your most frequently asked questions below.
Is Hair Rinse Bad For Your Hair?
Some people shy away from using a hair rinse because of considering it harmful. But is hair rinse bad for your hair? Not at all. Instead, a hair rinse is very good for your hair, as it helps to make it healthier and stronger. And what about natural locks? Are rinses safe for natural hair? They absolutely are. No matter whether you have natural or dyed tresses, you may use a rinse without fear.
How Do You Use Hair Rinse?
So basically, how do you use hair rinse? First, you need to make it. For this, mix several tbs of the chosen solute with a jar of lukewarm water. Optionally, pour a few droplets of any essential oil you like. Next, apply the solution to your hair at any stage of your hair washing. Though ideally, you want to do it between you shampoo and condition the hair. The thing is a shampoo opens up your hair cuticles, while a conditioner seals them, thus locking the nutrients from the rinse inside the hairs.
How Long Do You Keep A Rinse In Your Hair?
Wondering how long do you keep a rinse in your hair? It depends on the effect you want to achieve with it. To restore Ph balance and moisturize your hair, you should allow the rinse to sit in your hair for 10 to 30 mins. In order to strengthen the strands, keep the rinse on for about 3 to 5 mins.
How Often Can I Put A Rinse In My Hair?
Not sure how often can I put a rinse in my hair? Yet again, it depends on the purpose. To hydrate your hair, you can apply a hair rinse with every wash. However, to strengthen it, you should repeat the procedure every month or at the very most, once every two weeks. Be careful though, as overusing it, as well as keeping it for too long, may result in overly dry, brittle hair.
Can I Put A Rinse On Dyed Hair?
Finally, can I put a rinse on dyed hair? If you do not have damaged hair as a result of improper dyeing or bleaching, putting a rinse on it will do no harm. So, yeah. You can go for it.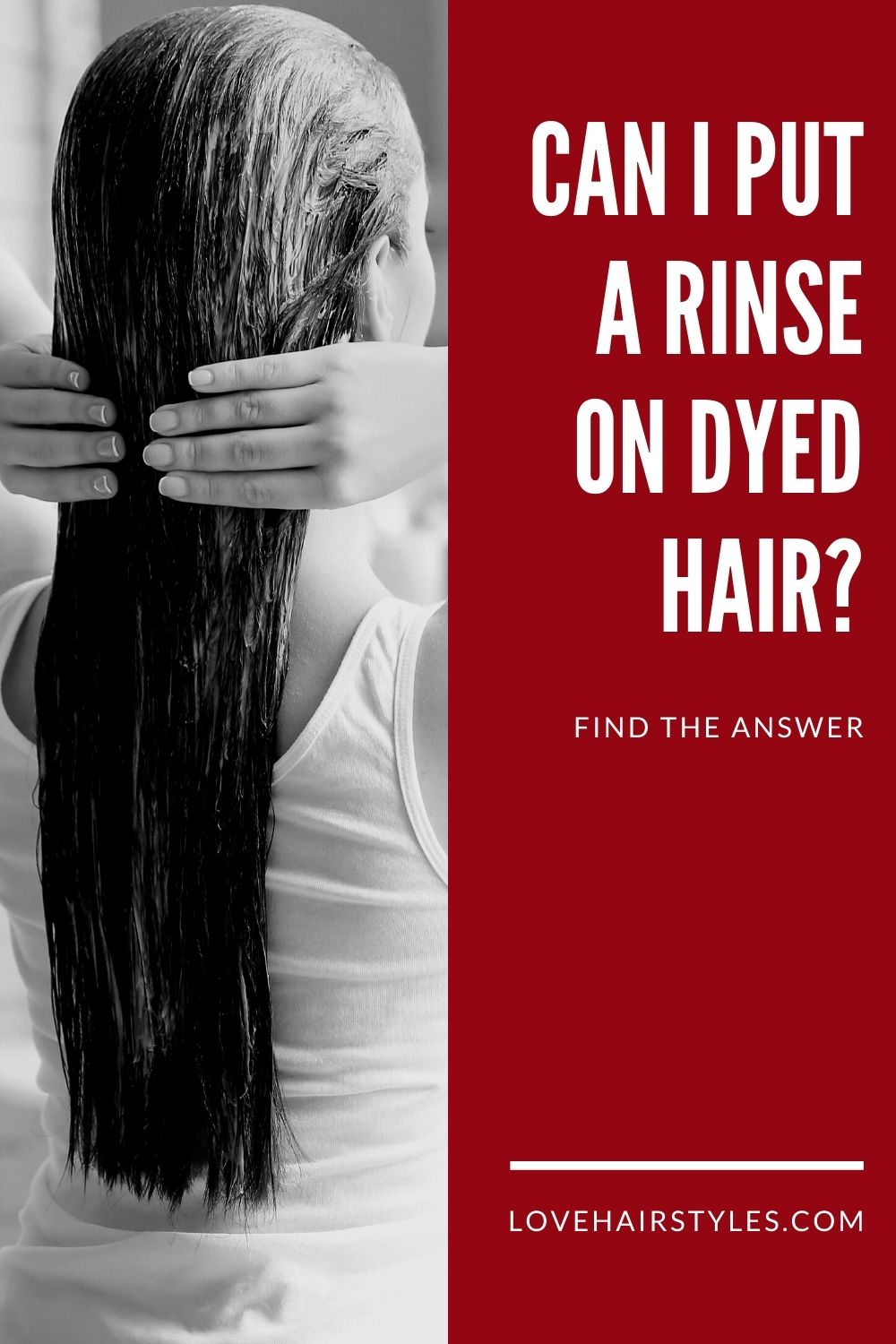 How Do You Make Your Own Hair Rinses?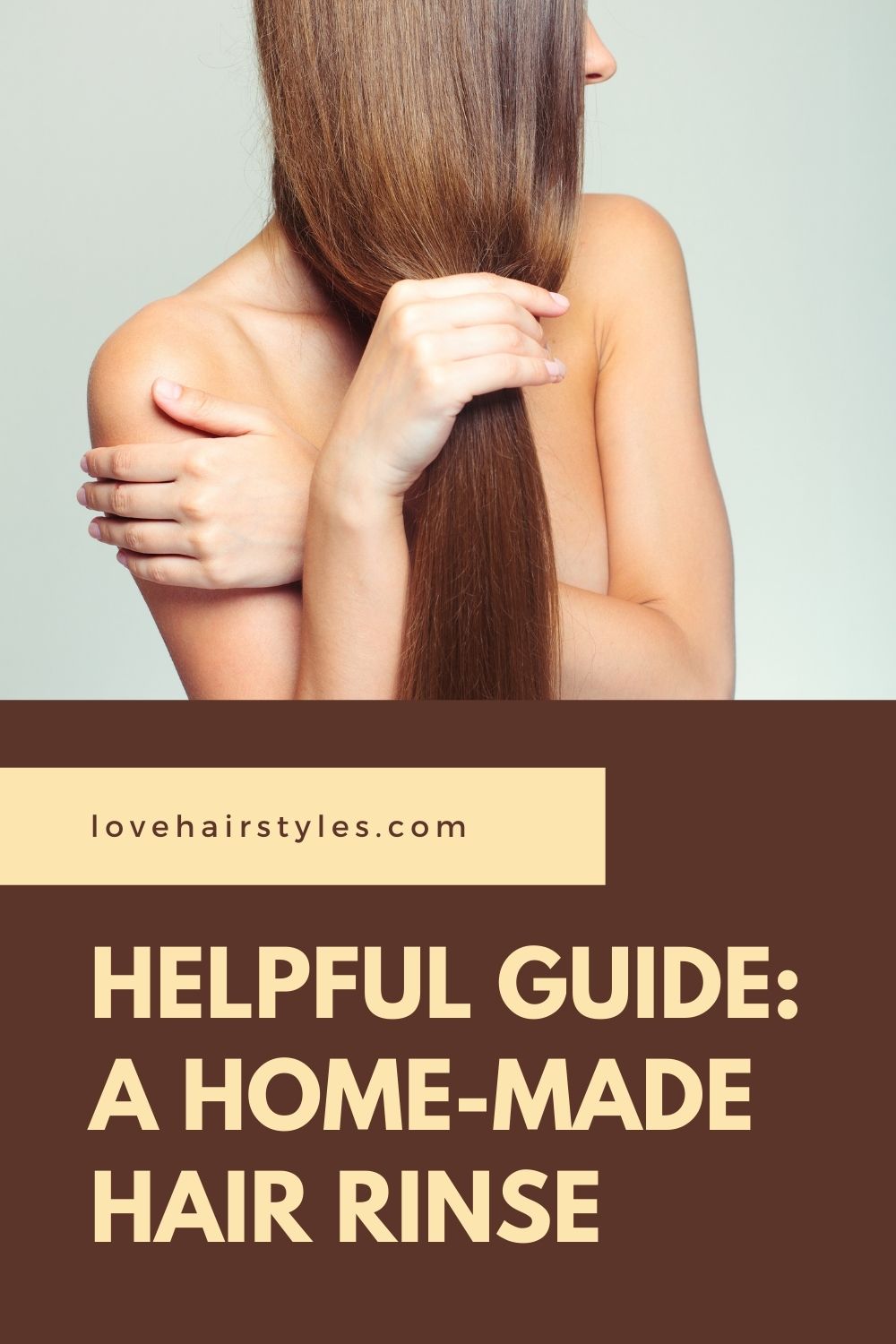 Now that you have enough knowledge about the subject, isn't it the time to learn how do you make your own hair rinse? Indeed, it is! So, here are the best DIY recipes for hair rinses you can make with the ingredients that can be found in your refrigerator.
Apple Cider Vinegar Rinse
Have you ever wondered what does vinegar do to hair? And why it is such a popular ingredient in hair rinses? A vinegar rinse for hair is really beneficial, as it helps to get rid of the buildup of hair products, boosts the shine of your hair and make it grow better.
To make an apple cider vinegar hair rinse, you need to mix 500 ml of water with 4 tbs of ACV. Apply the mixture to your hair after washing it with a shampoo and allow to sit for 3 mins, gently massaging it into your scalp. Rinse your hair with warm water thoroughly.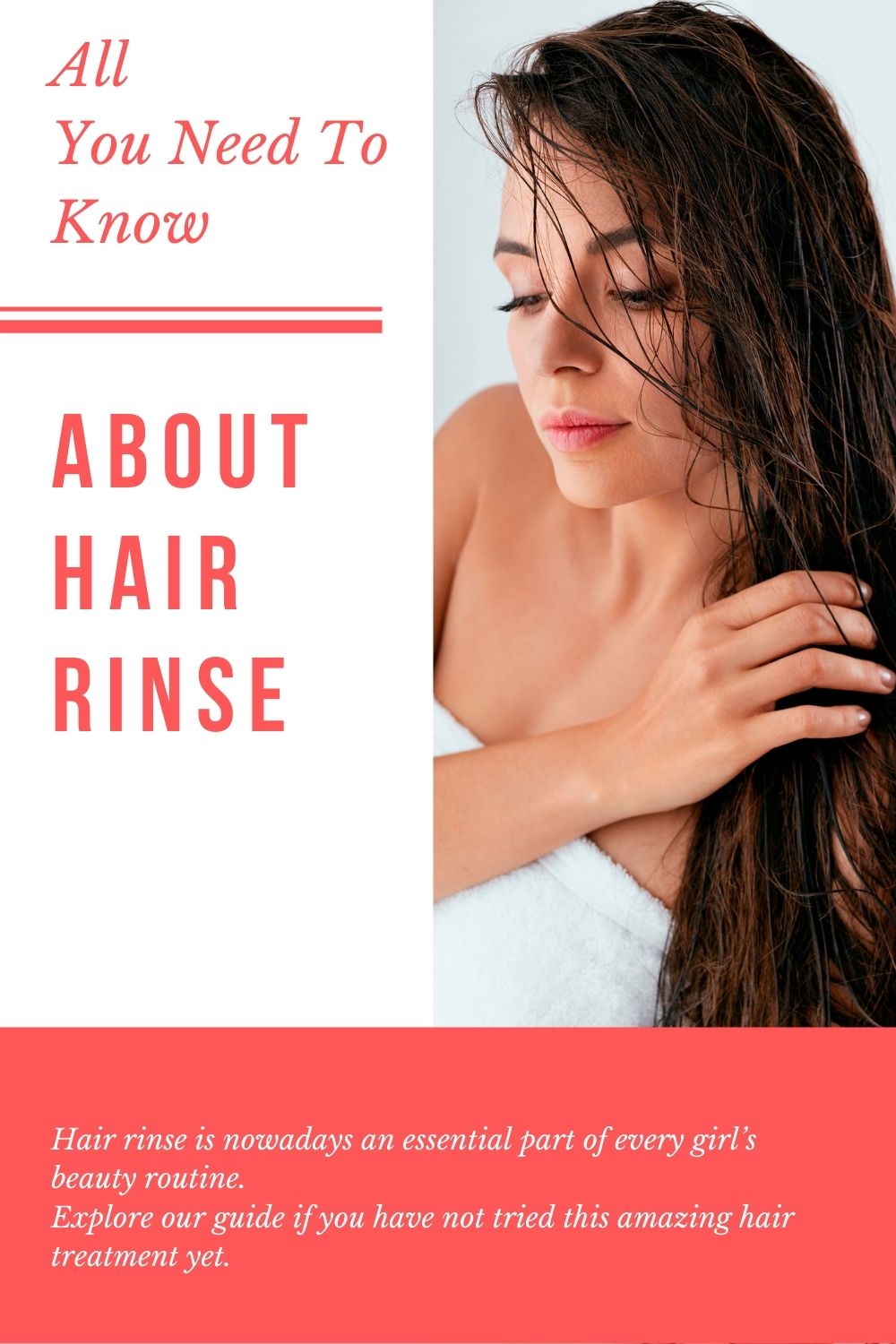 Beer Hair Rinse
Beer is believed to contain many vitamins for hair, thus nourishing it as well as giving it added shine and softness. Unlike an ACV hair rinse, you do not need to mix beer with anything. Just open a bottle or can of beer and put it aside until there are no bubbles left. It also should become room-temperature. Then, shampoo your hair and pour the beer on it. Rinse with water afterward.
Lemon Juice Hair Rinse
A lemon juice rinse is said to lighten up your hair if it already has a light shade as well as to help deal with dandruff and split ends, thus making your hair less brittle.
Make it by mixing 4 tbs of freshly squeezed lemon juice with 500 ml of lukewarm water. Apply the mixture to your hair after washing it, massage it and rinse it out.
Coffee Rinse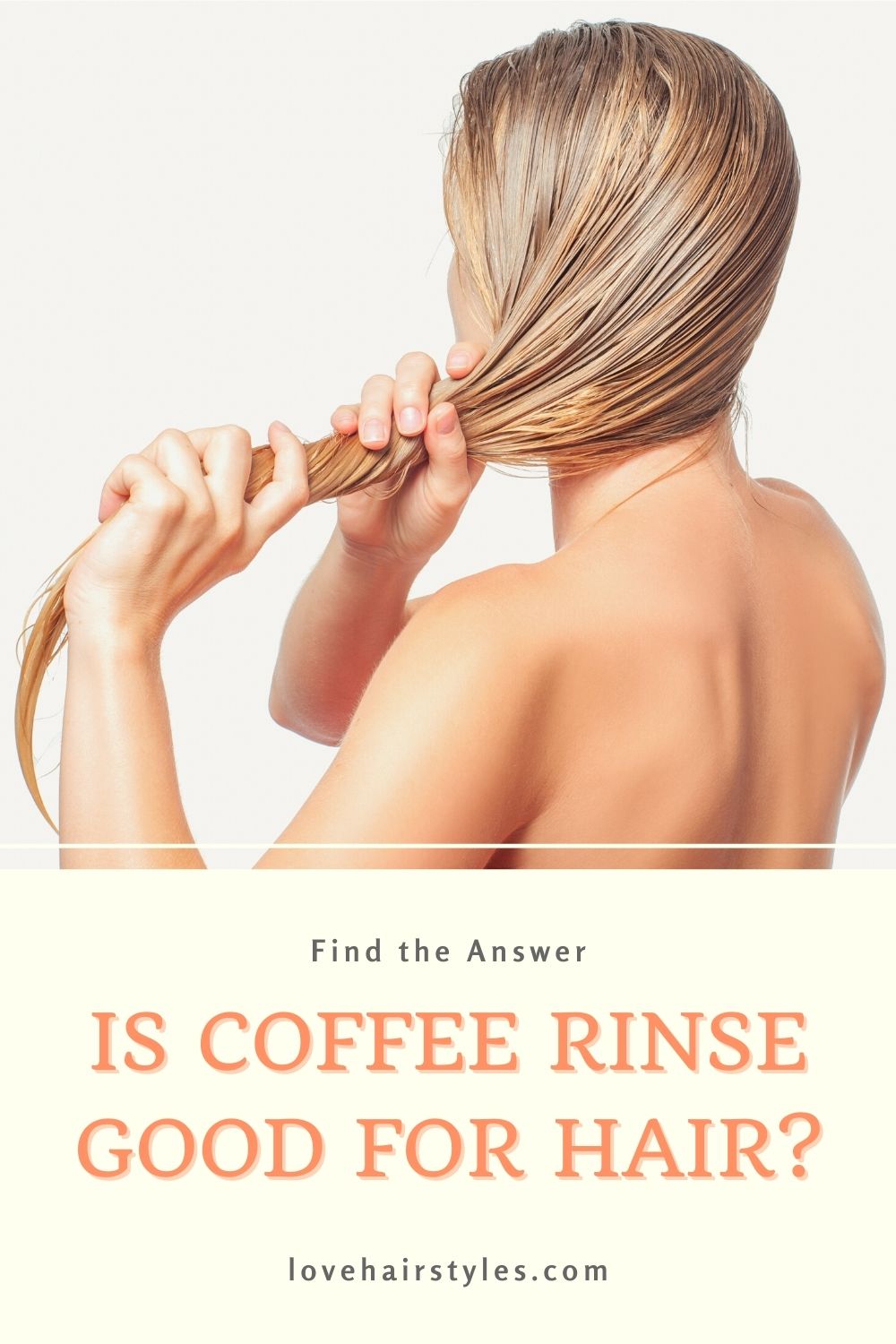 A coffee rinse has populated the Internet over the past few months. But is coffee rinse good for hair? It surely is. A coffee rinse serves as a leave-in conditioner for your hair, enhancing its dark hues and boosting shine. It also works wonders for matted hair, being one of the easiest ways of how to get straight hair.
For the best result, shampoo your hair and rinse it with a mix of 240 ml of freshly brewed coffee (pre-cooled, of course) and 500 ml of water.
Tea Hair Rinse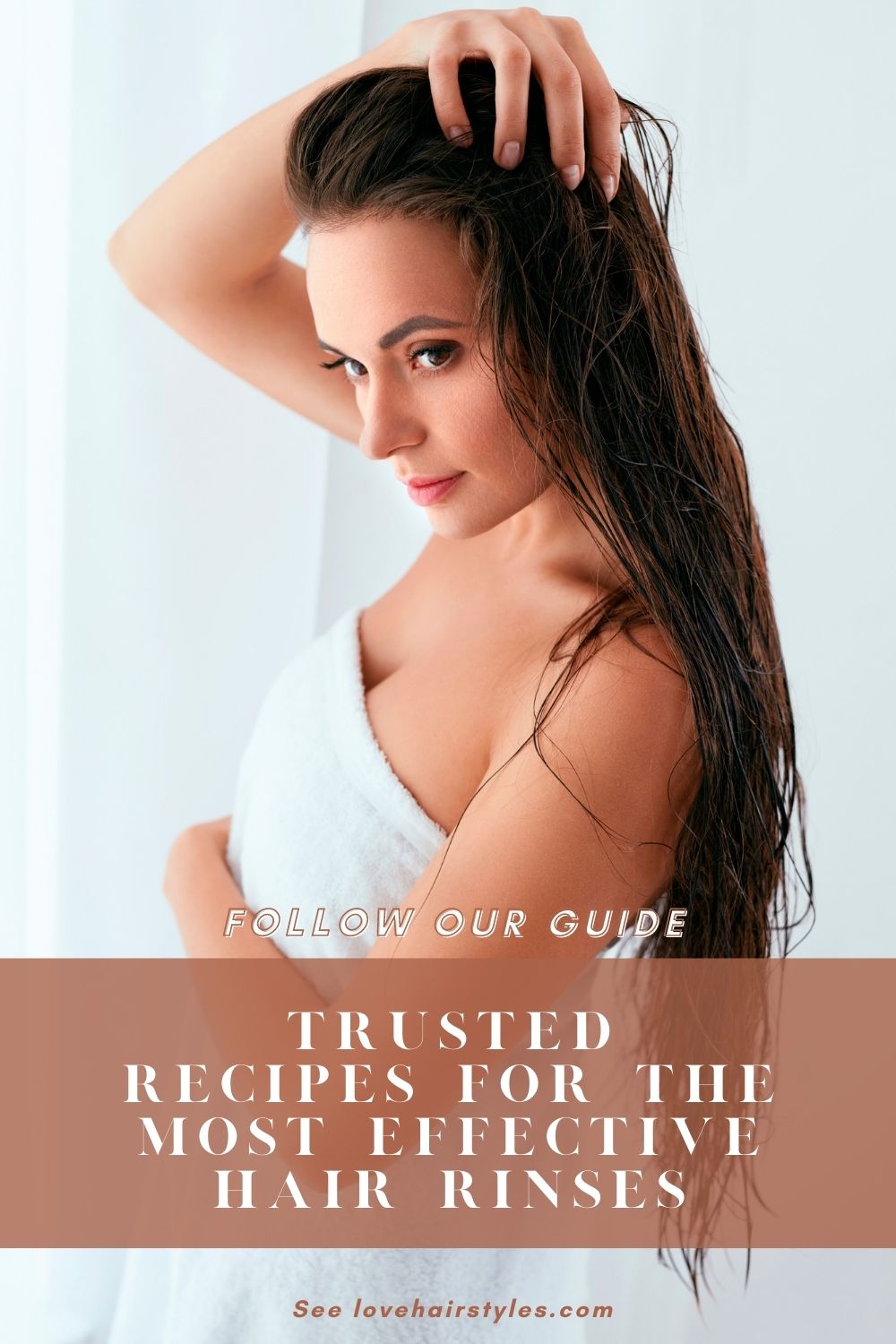 A tea hair rinse is a beauty secret of Runway models. Convincing enough to try it yourself, right? A tea rinse offers a myriad of benefits to your locks: breakage prevention, hair growth promotion, gray hair elimination to name a few.
To make the magic potion, you need to rinse your hair with a pot of just-brewed yet pre-cooled tea. Whether it is going to be green, black or herbal is up to you. Make sure though it is strong. And do not forget to rinse.
How many benefits of a hair rinse have you counted? Mind you, these are not even half of them. Yet, we have selected the ones that we personally tried and approved so that you would be able to make the most of your hair rinses.
REFERENCES:
Get the best Hair Care Tips and Tricks only at StyleCraze, India's largest Beauty network. Source
Was this article helpful?