Looped Boho Braid Updo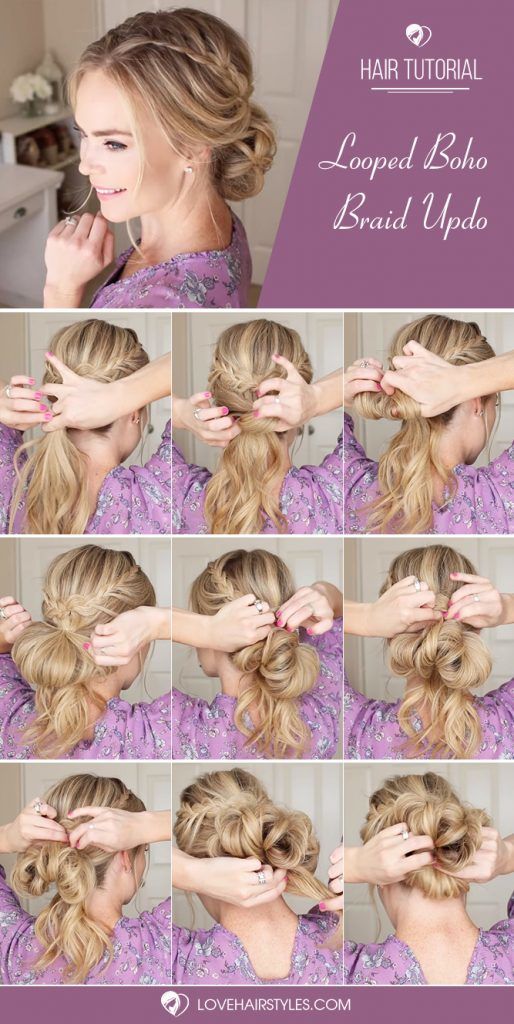 This tutorial is a part of the previous one: it shows another way of how you can style the looped boho braid. Creativity is genius!
Put the remaining hair in a low ponytail and tie it with an elastic.
Create a bun, pulling the hair halfway through the last loop.
Pick some little sections from the top of your bun and put them towards your head.
Secure the sections with bobby pins.
Tuck up the ends that are left out into the elastic, hiding them underneath the pins.
Source: Missy Sue via Youtube