The blowout haircut, also known as a temple fade or taper fade, has gained immense popularity in recent years. This hairstyle involves washing, conditioning, and blow-drying the hair to achieve a pretty and shiny look. It offers versatility and can be customized to create various styles, from straight hair to bouncy curls or soft waves. Blowout haircuts first gained popularity in the 1990s but have since made a comeback, becoming a trendy and stylish choice for both men and women.
*We may earn money from affiliate links on this page. Please check out our disclosure policy for more details.
Blowout Haircut: Description and Characteristics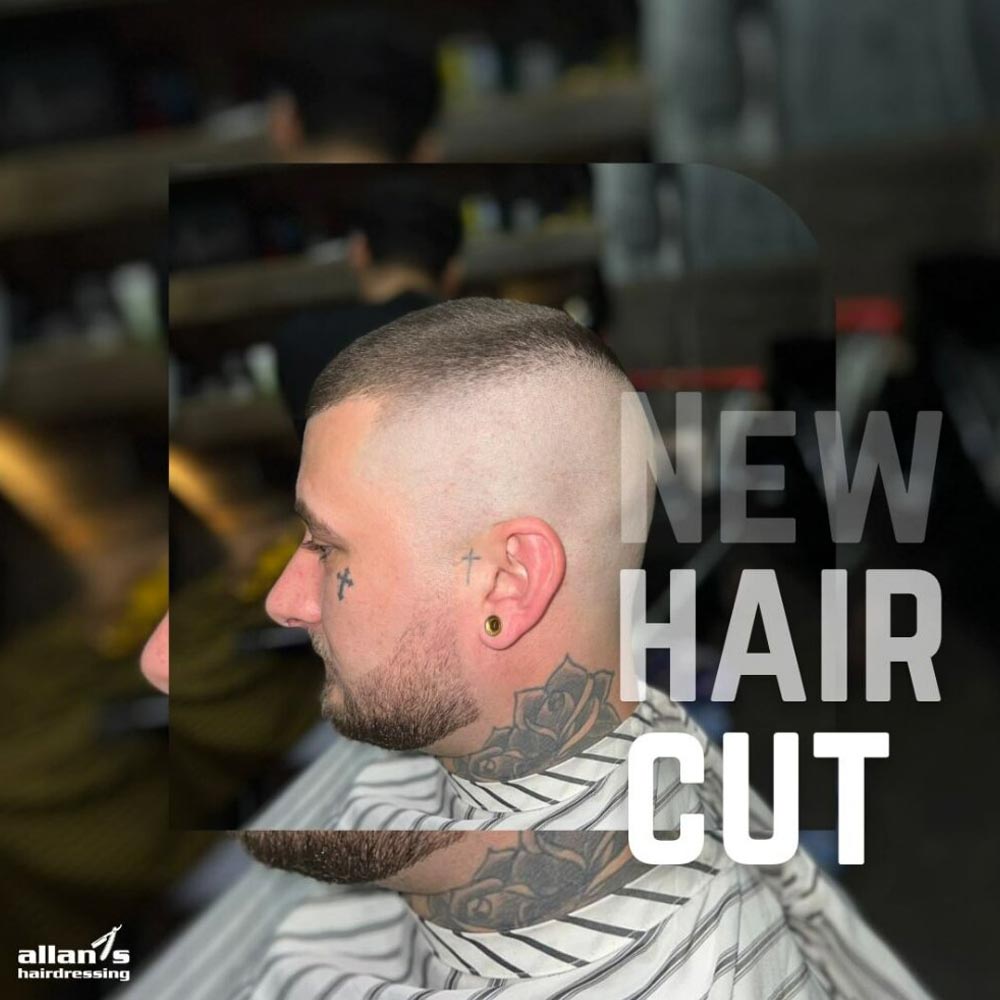 Credit photo: instagram.com/allansmenshairdressingofficial
A haircut with blowout is a hairstyle that involves drying the hair after washing to achieve a smooth and sleek look without the need for curling or flat irons. The hair on top can vary in length, often styled back, while the sides are kept short and taper off gradually. This haircut is suitable for all hair types and can be customized to fit individual preferences. It creates volume, texture, and movement, giving the hair a polished and perfectly styled appearance. The blowout fade haircut is versatile and can be worn for various occasions, from casual to formal.
Styling Techniques and Tools Used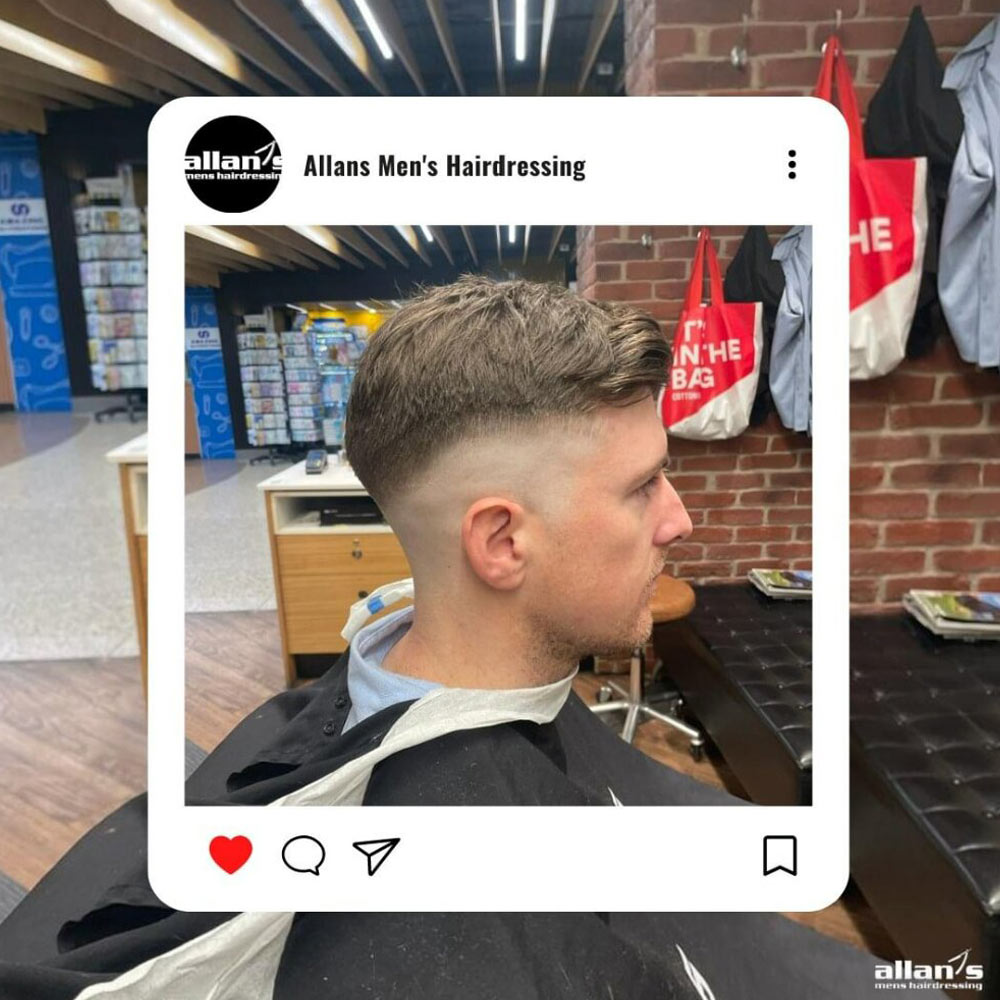 Credit photo: instagram.com/allansmenshairdressingofficial
Blow-drying is the primary technique used for a blowout hair cut. A high-quality hairdryer with adjustable heat and airflow settings is essential for achieving the desired style. A round brush is commonly used during blow-drying to add volume and create a smooth and polished finish. Styling products, such as heat protectant sprays, volumizing mousses, and smoothing serums, can be used to enhance the fade blowout haircut and provide hold and shine. Depending on the desired look, hair accessories like clips, pins, or headbands can also be employed to add extra flair or hold specific sections of the hair in place.
To get a blowout haircut men should consider the right hair length and texture that will work best for them. Consulting with a skilled hairstylist or barber who has experience with blowout cuts is crucial. Clearly communicating your desired style and bringing reference pictures can help ensure that you achieve the look you desire. It is recommended to start with clean hair before getting a blowout fade haircut and follow any specific instructions given by your hairstylist or barber for preparing your hair.
FAQs about Blowout Haircuts
How long does a blowout haircut last?
The duration of a blowout hair cut can vary, but on average, it can last anywhere from 2 to 5 days, depending on such factors as your hair type, styling products used, and individual maintenance.
Can I get a blowout haircut if I have short hair?
Yes, you can still get a blowout hair look if you have short hair. While longer locks may provide more styling options, blowout hair can add volume, texture, and shape to short hair as well.
Can blowout haircuts be done on curly or wavy hair?
Absolutely! Blowout haircuts can be done on curly or wavy hair. In fact, a blowout can help straighten curly hair or enhance natural waves, depending on the desired look.
Is a blowout haircut suitable for men and women?
Yes, a blowout cut is suitable for both men and women. It can be tailored to work for different hair lengths, styles, and preferences.
Can I achieve a blowout hairstyle at home?
While professional blowouts at a salon may yield the best results, it is possible to achieve a blowout hairstyle at home with practice, the right tools, and the use of appropriate hair products.
Styling Tips for Maintaining a Blowout Haircut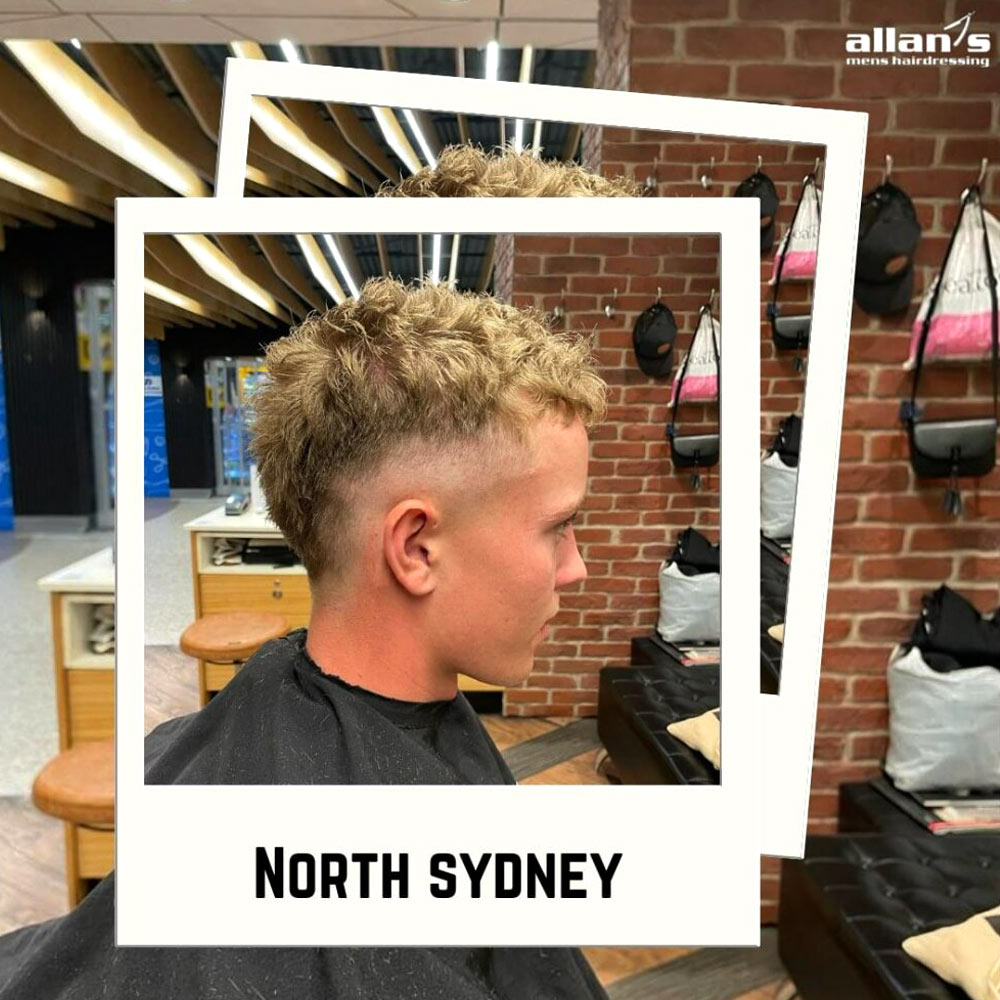 Credit photo: instagram.com/allansmenshairdressingofficial
To maintain the haircut blowout fade requires the use of a round brush, high-powered blow dryers and curling irons, and finishing cream to seal in moisture and prevent frizz. Following proper blow-drying techniques and using the correct products can help achieve a professional look. Protecting and preserving a blowout taper haircut involves using the right products to hold the style, applying finishing cream to prevent frizz, and avoiding activities that can disrupt the style. Quick fixes and touch-ups can be done using curling wands or hot tools to reshape the hair and styling products to tame frizz or flyaways.
Inspirational Blowout Haircut Ideas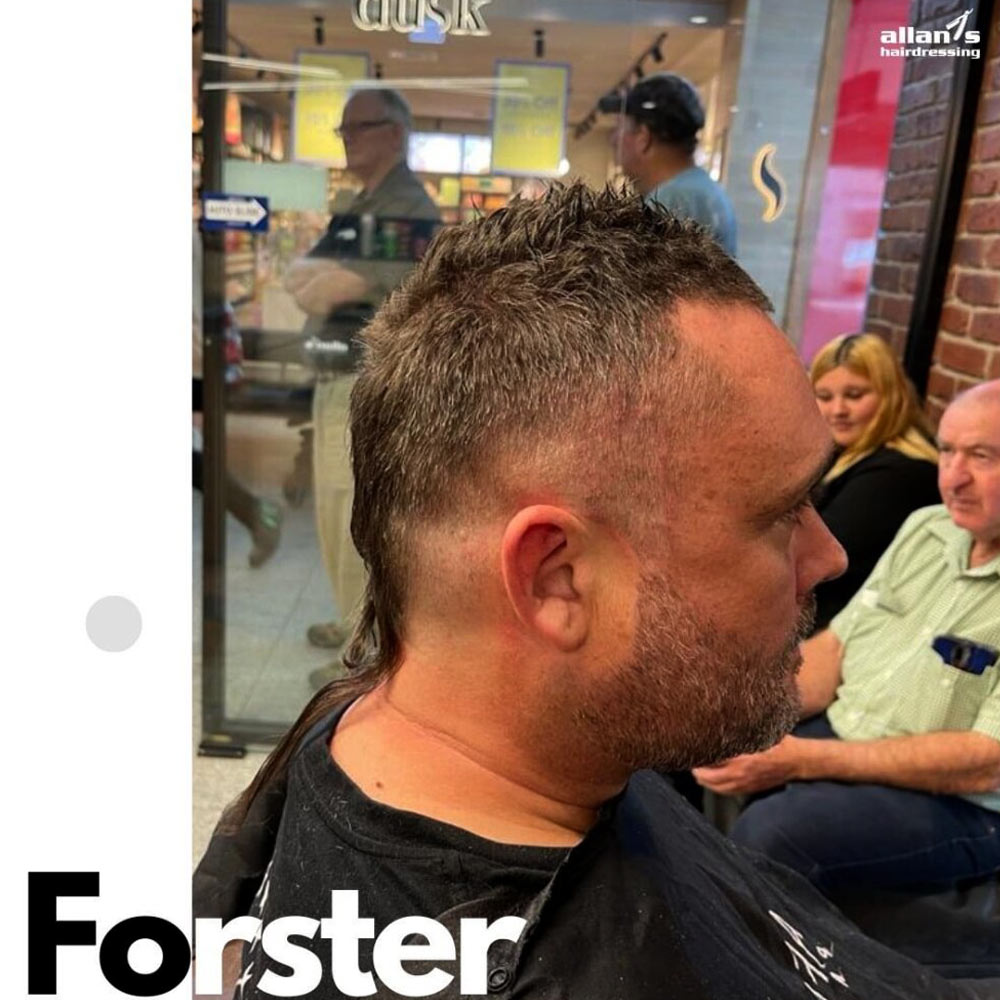 Credit photo: instagram.com/allansmenshairdressingofficial
A men's blowout haircut offers a classic and polished look, while women can experiment with modern and trendy styles. Celebrities like Chadwick Boseman and Adam Levine have sported blowouts, serving as inspiration for those looking to try out this stylish and trendy look.
Conclusion
A blowout haircut is versatile, stylish, and suitable for both men and women. It offers a polished and put-together look, boosts confidence and self-esteem, and provides versatility for different occasions. With the right techniques, tools, and products, maintaining a blow out haircut is achievable. So, embrace the transformative power of the style and let it bring out your best self.
REFERENCES: