Braided wedding hair is one of the most required styles when it comes to that one, most important day in your life. The thing is that braids are extraordinarily different and the range of styles to choose from is unexpectedly vast and versatile. No matter the length, the texture or the coloring there is always a braided 'do that will enhance your beauty best and will add that necessary charm to your bridal look. All the trendiest braided hairdos are gathered here, and we are more than willing to share them with you!
Romantic Messy Braids
Source: Ulyana Aster, lee4you via Instagram, Ulyana Aster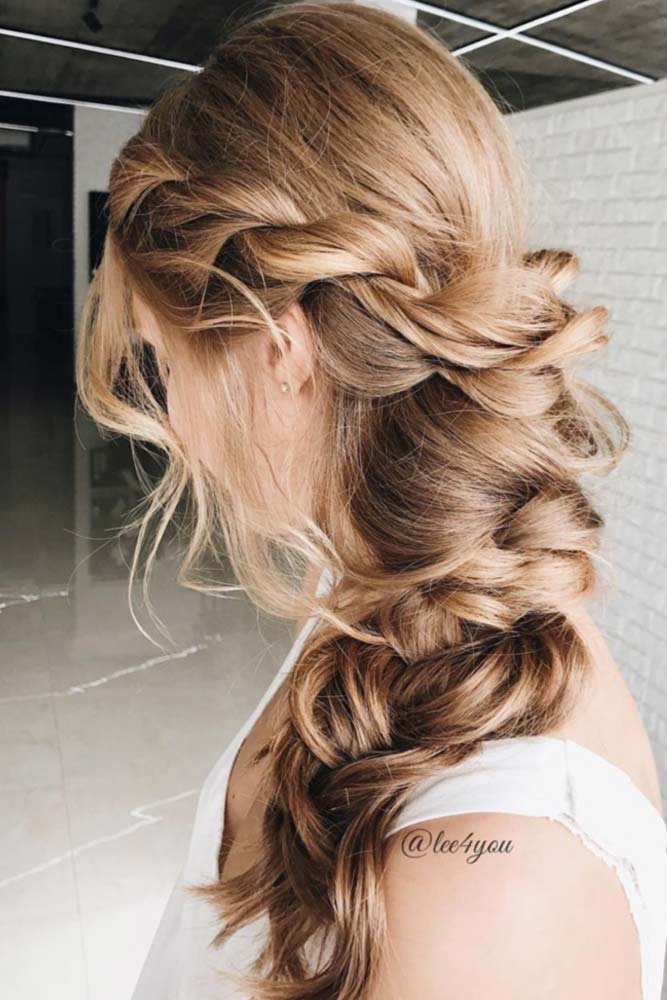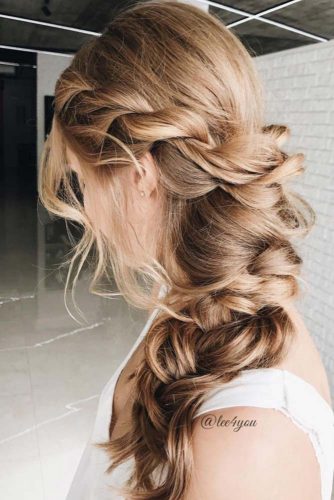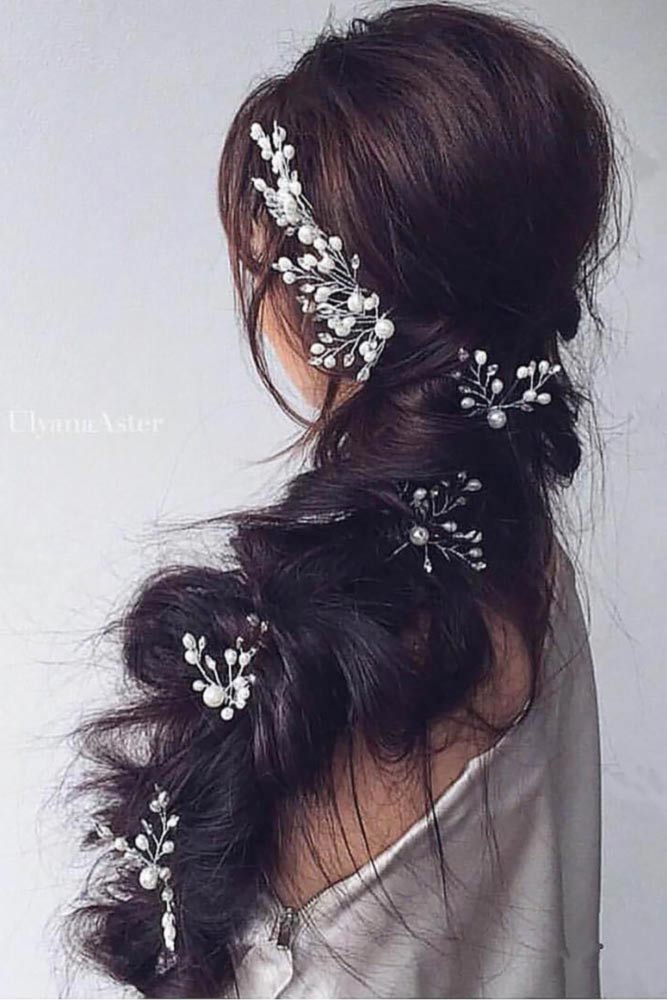 Source: Ulyana Aster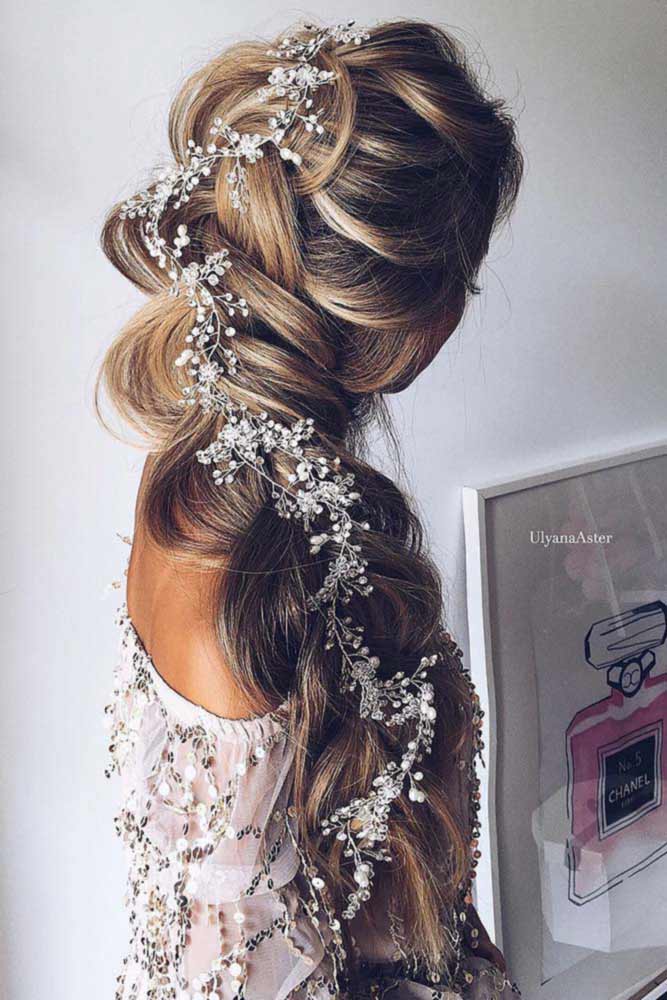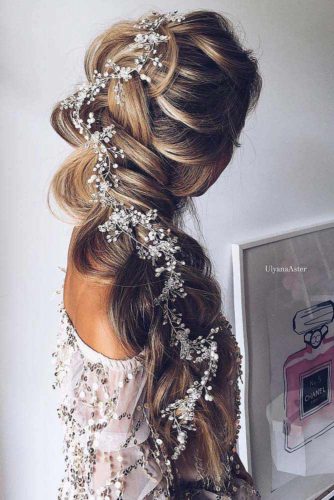 Messy braided wedding hair is what you should opt for if you wish to deviate from whole classic theme a little. There is something incredibly natural and romantic about messy braids. Besides, with all the options to experiment with and with the involvement of various accessories each and every bride can come up with a unique hairstyle for her wedding day that no one has ever tried before.
Braided Wedding Hair With Flowers And Crystal Headpieces
Source: Christine Chia Makeup via Instagram, nicoledrege via Instagram, nicoledrege via Instagram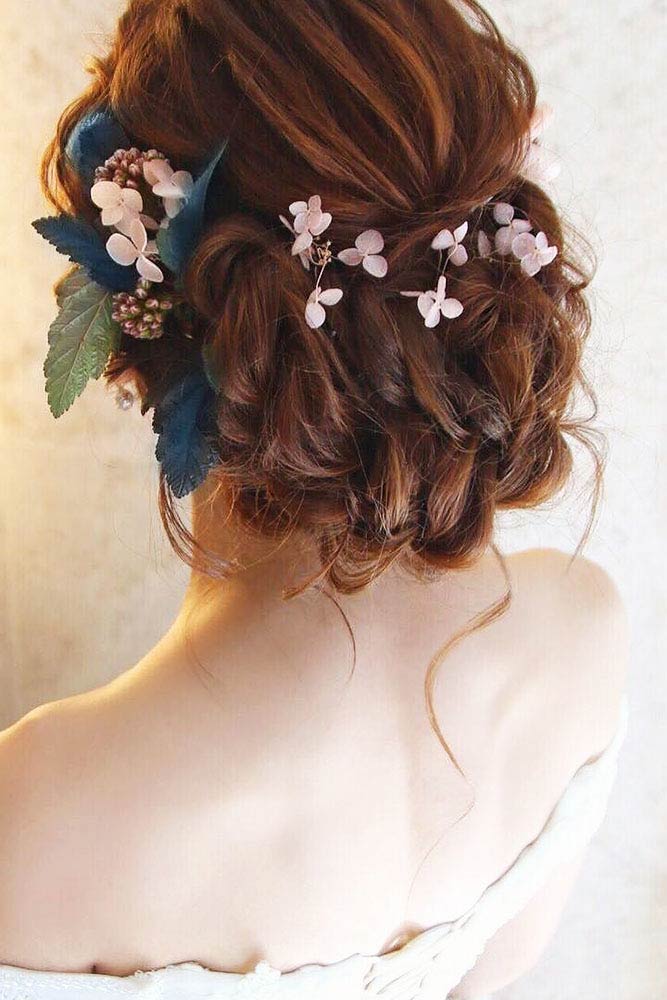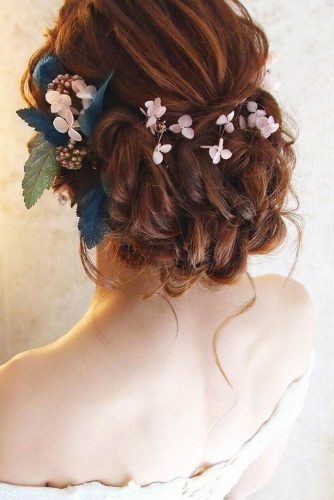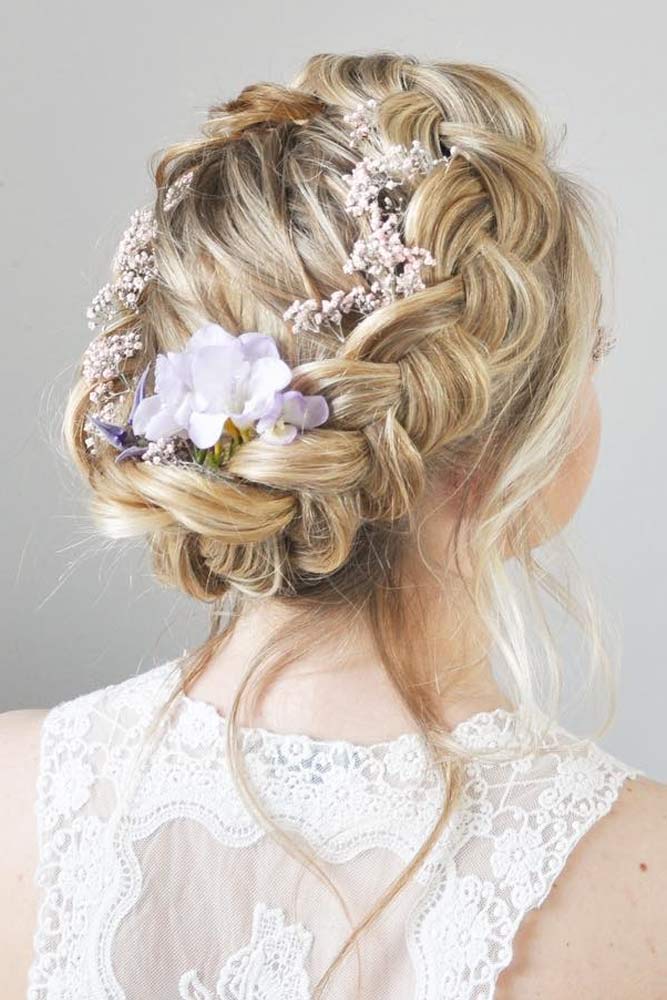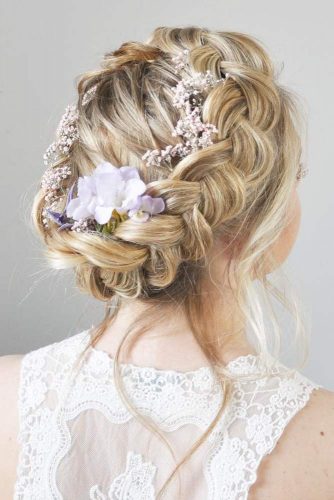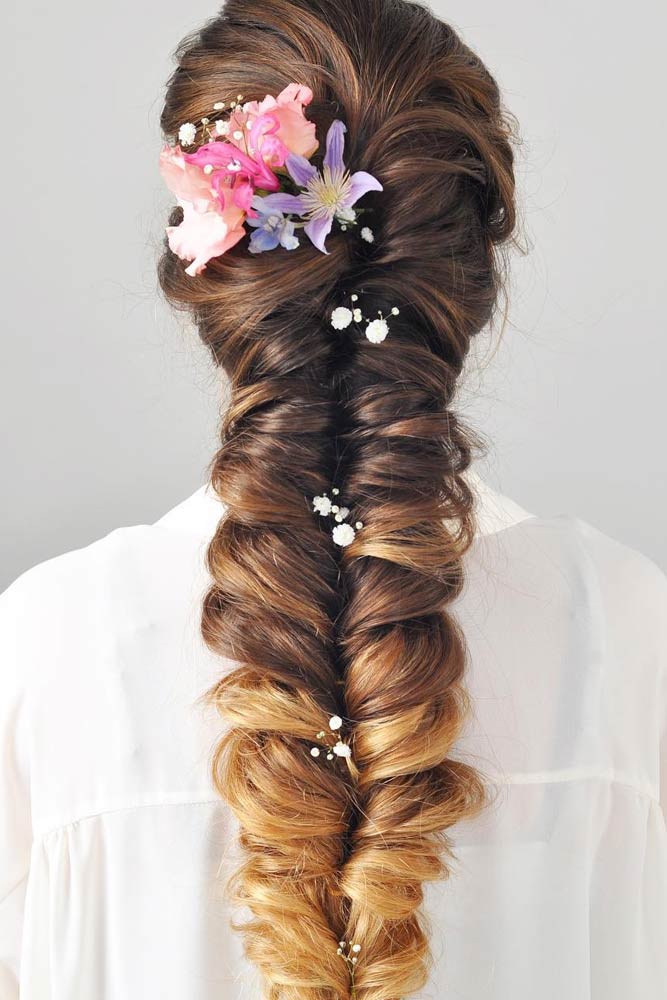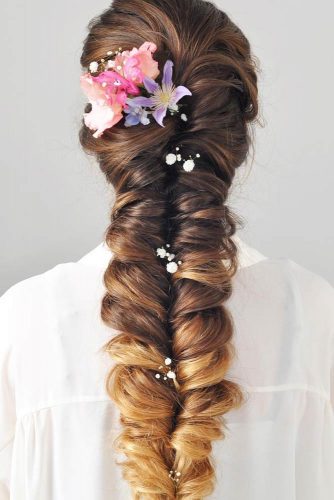 Source: Merictaninaccessories via Instagram, nicoledrege via Instagram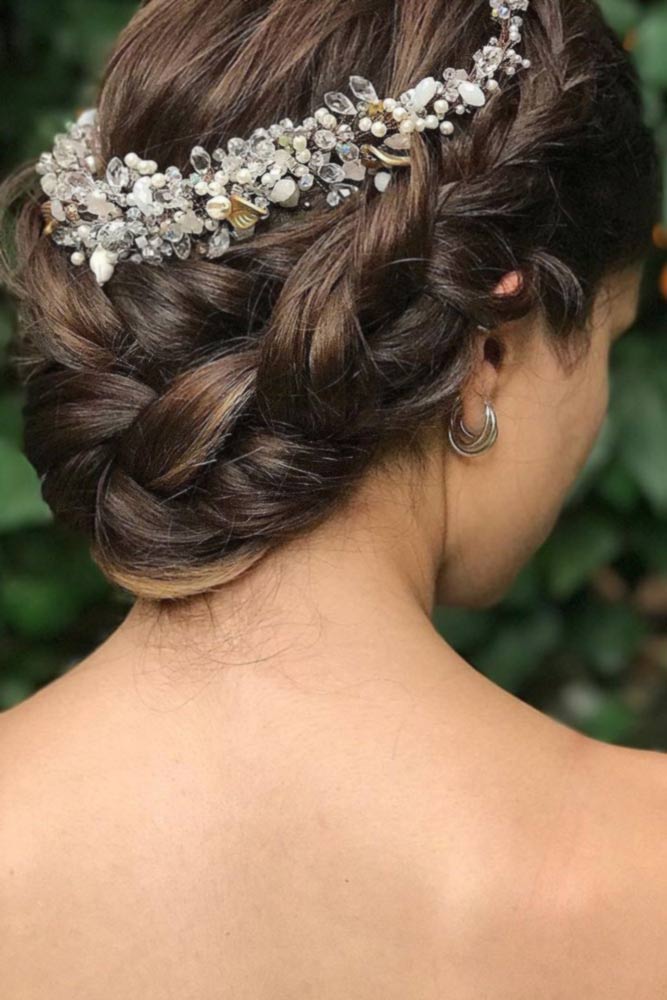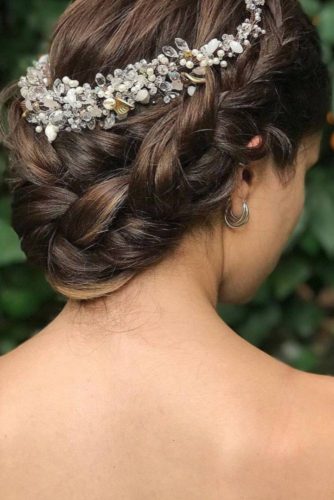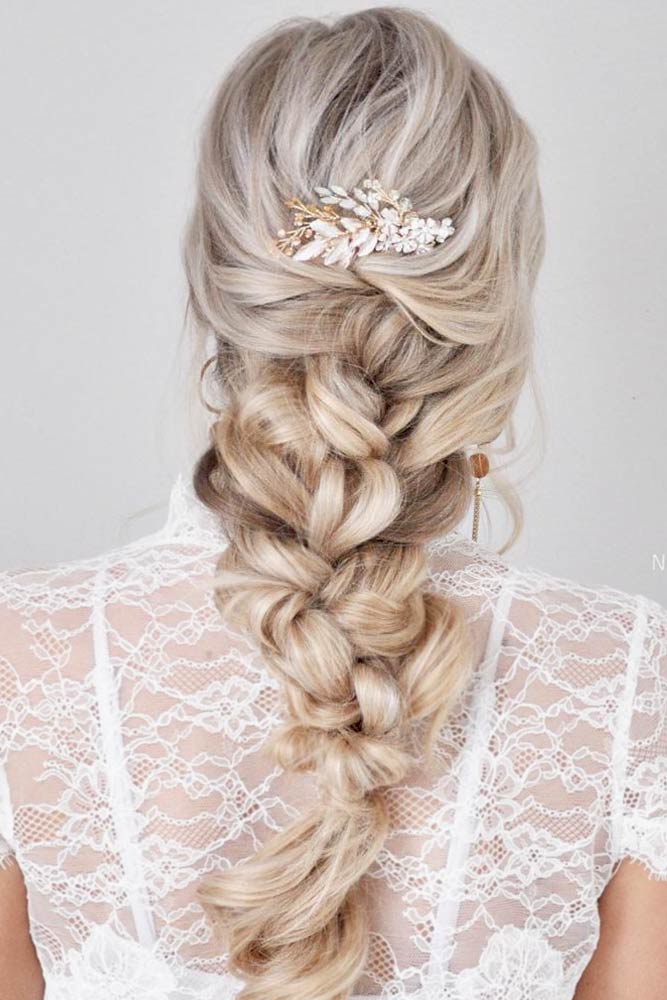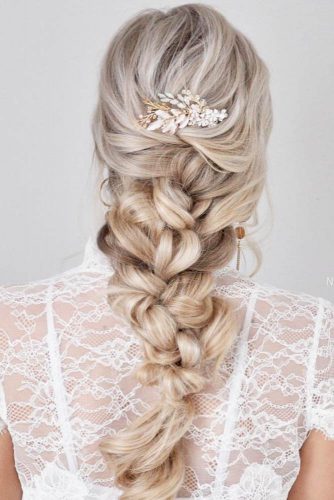 Some brides are all about the nature vibes when it comes to their weddings. In case your wedding is going to be nature themed so to look perfectly fit we would advise you to opt for nothing but gorgeous braided 'dos adorned with flowery crowns. Though, if flowery decorations are not to your taste, crystal headpieces can efficiently deal with the task with no loss of the natural charm. If there is anything more beautiful than that we are not aware of it!
Braided Updo Hairstyles
Source: Lena Bogucharskaya via Instagram, Merictaninaccessories via Instagram, Christine Chia Makeup via Instagram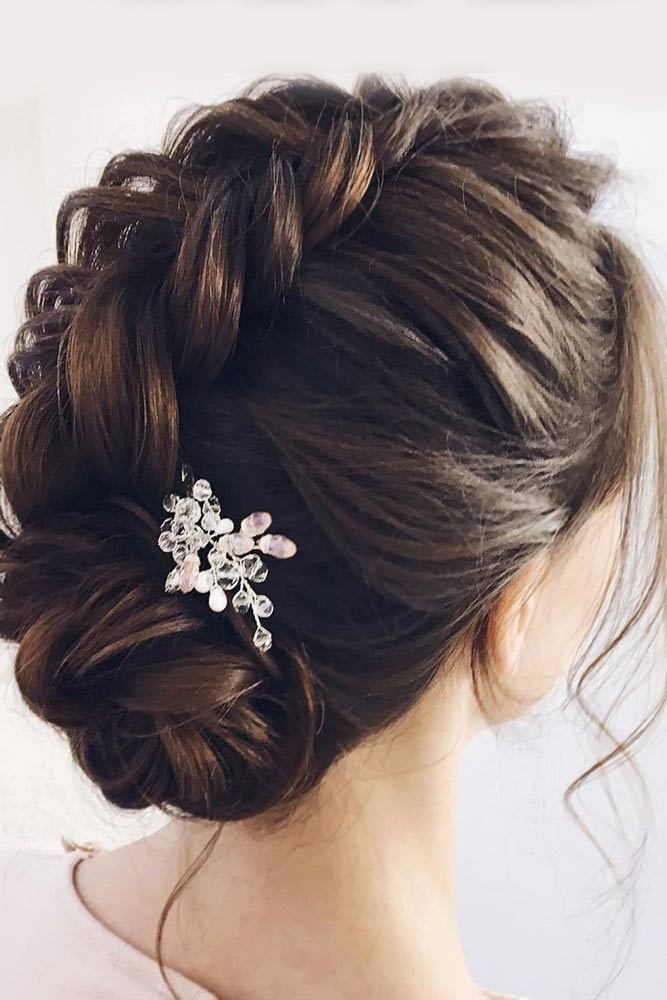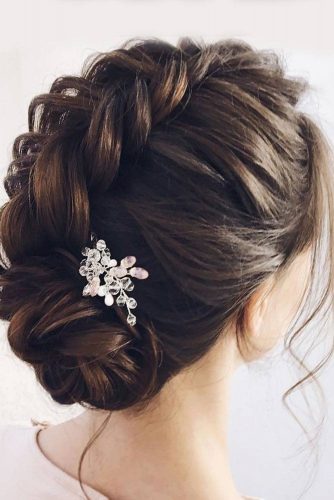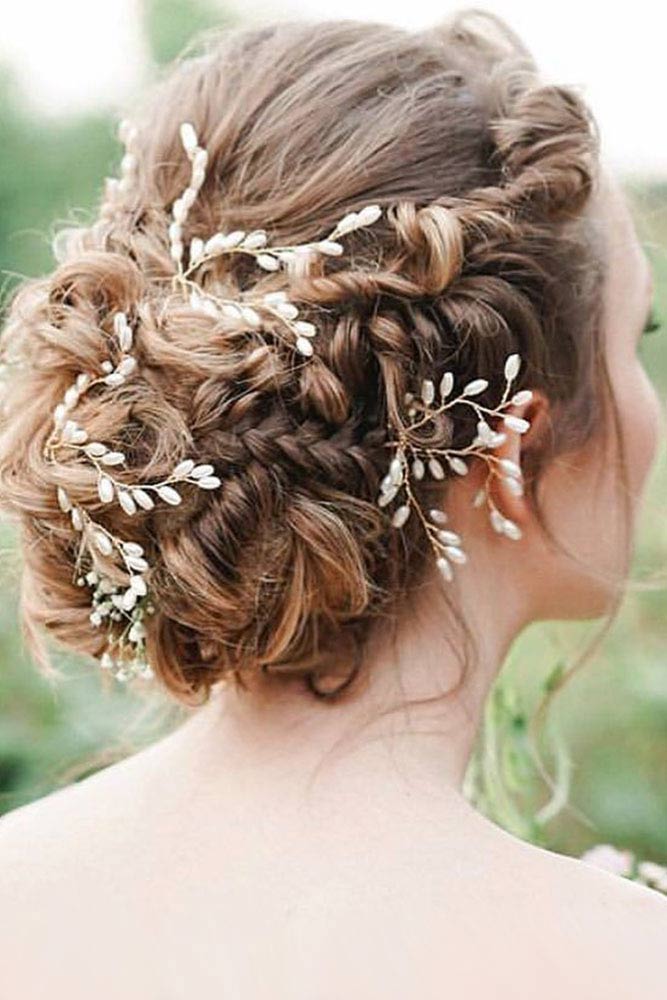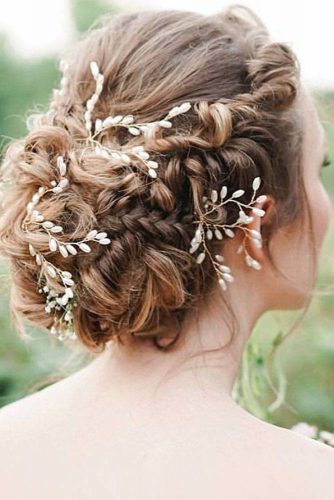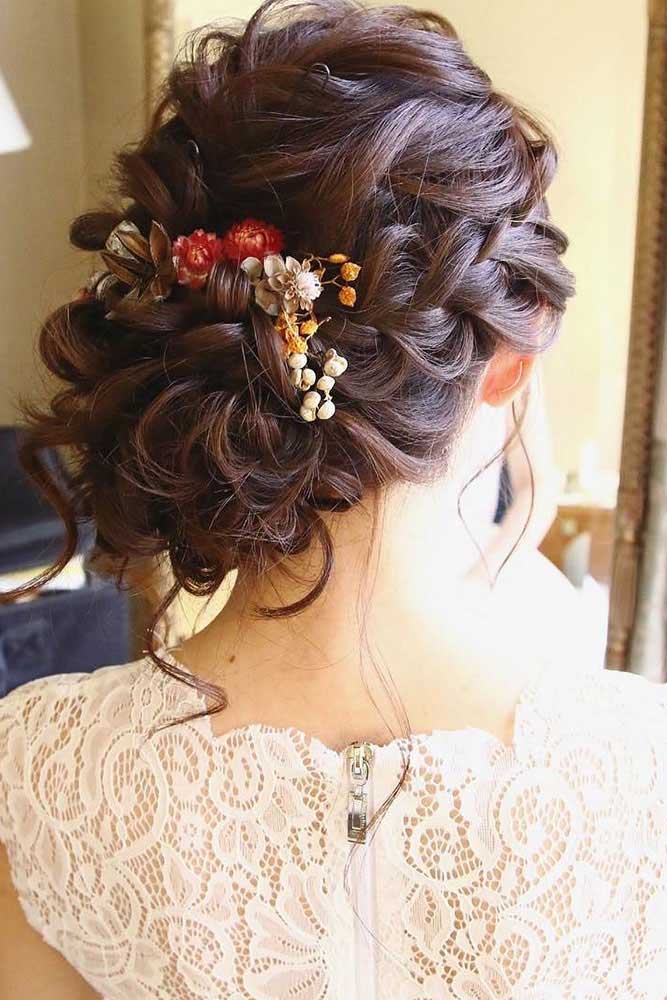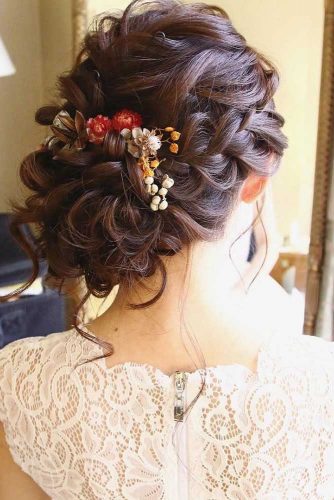 Source: Lena Bogucharskaya via Instagram, Christine Chia Makeup via Instagram, Ulyana Aster via Instagram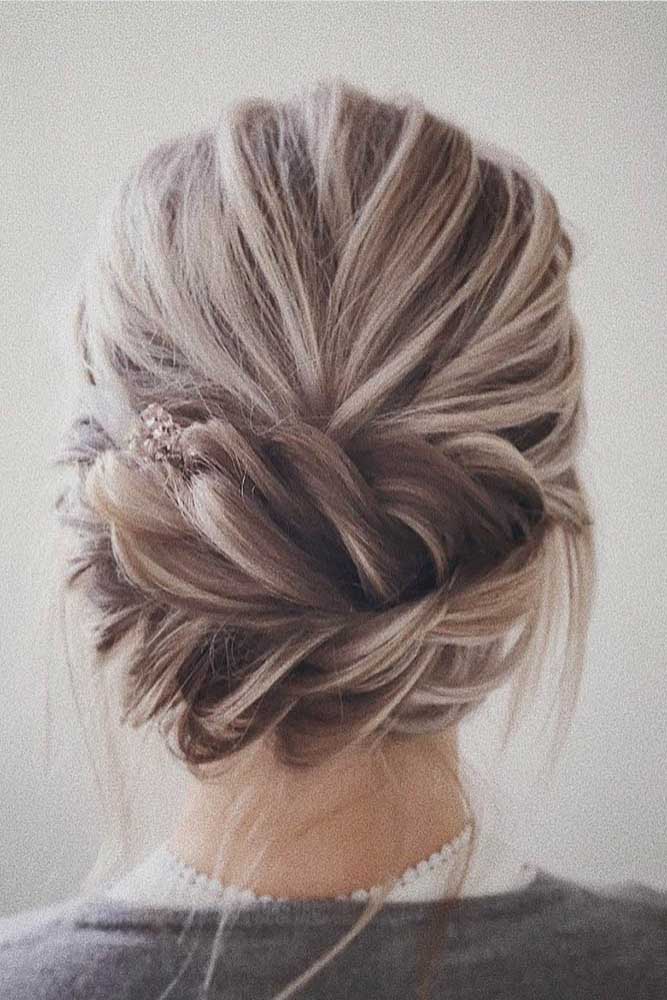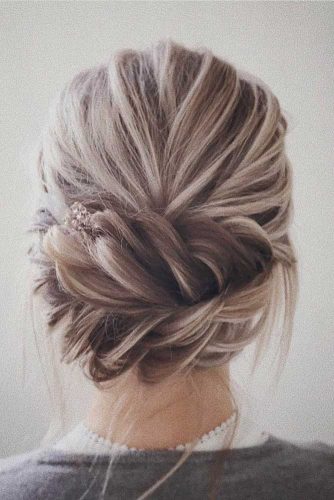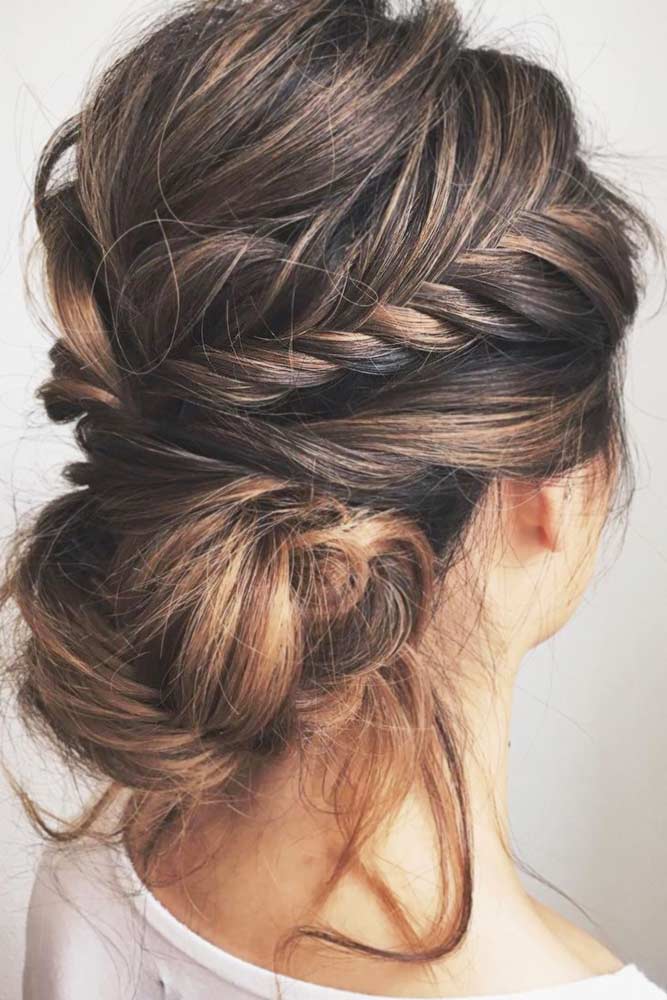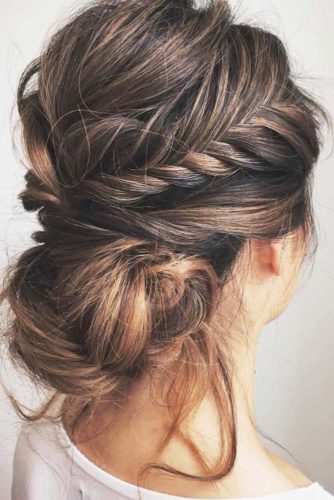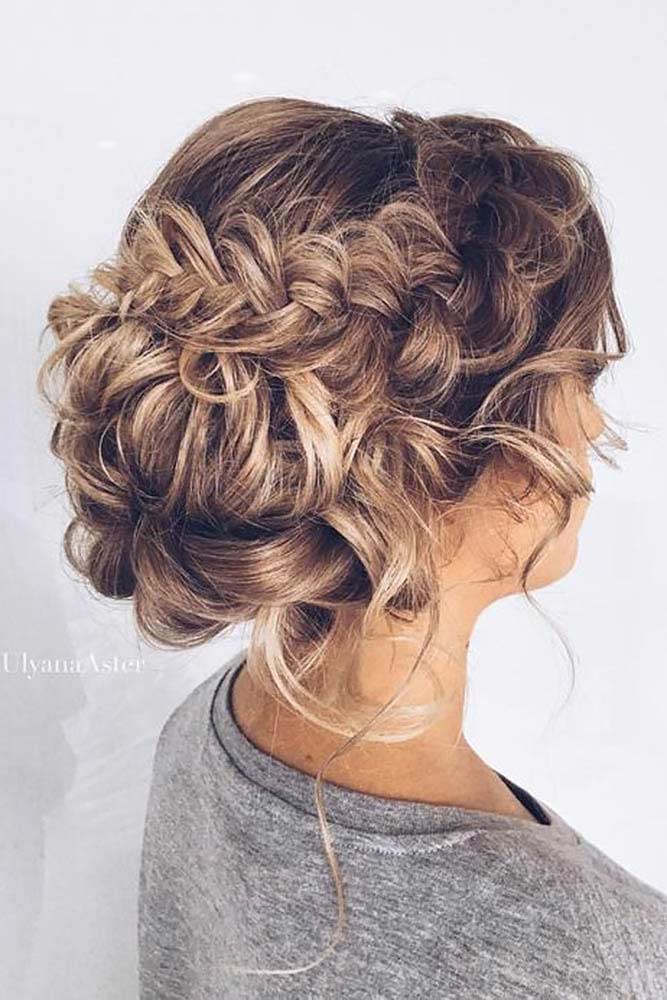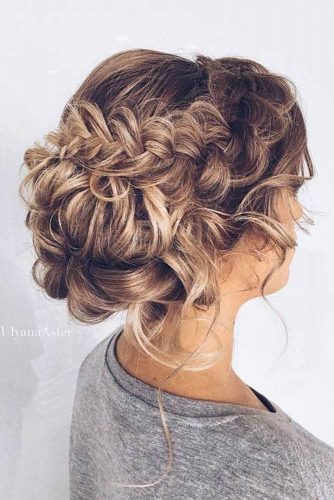 If you wish to kill two birds with one stone, then braided updo is what you need. The thing is that a braided updo combines both the variety of twists and the versatility of the braids. Besides, if you decide to add a head accessory, you will look merely irresistible and unforgettable! There is an extensive range of wedding hair accessories to complement your braided updo. Just take a pick!
Side-Swept Ponytail With Braid
Source: Caroline Frost Photography, Belles & Brides, Abbey Kyhl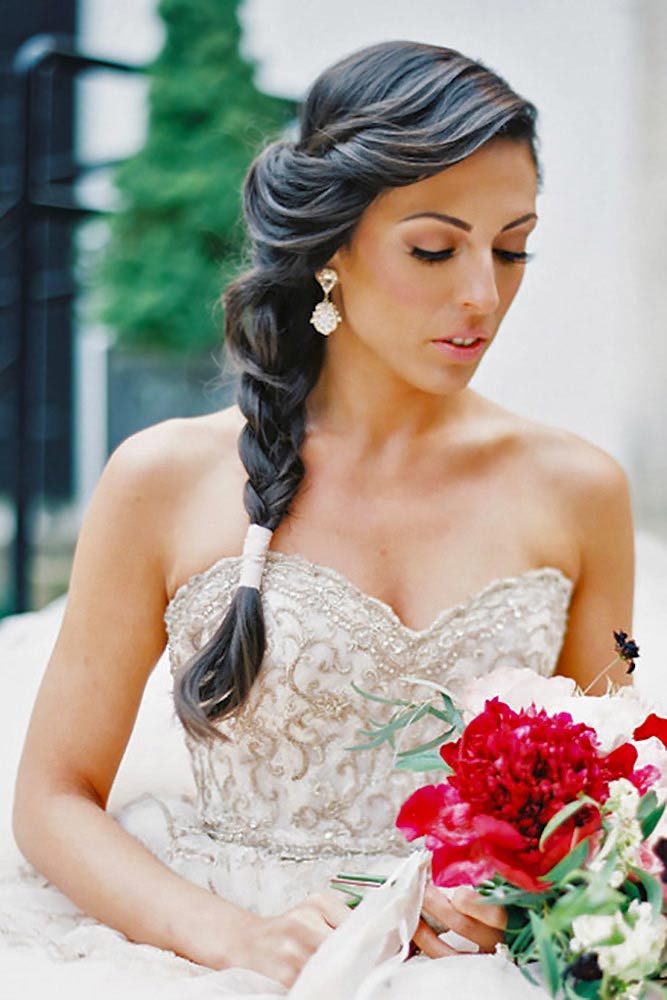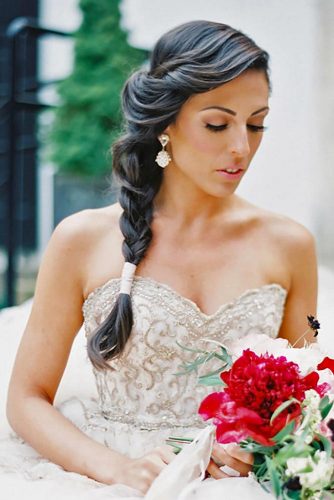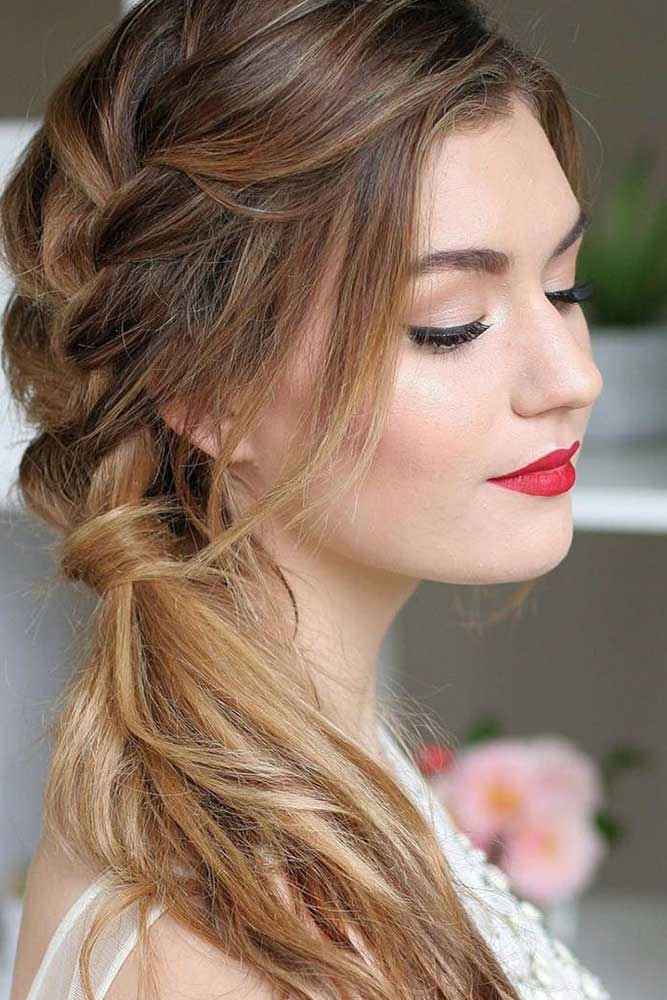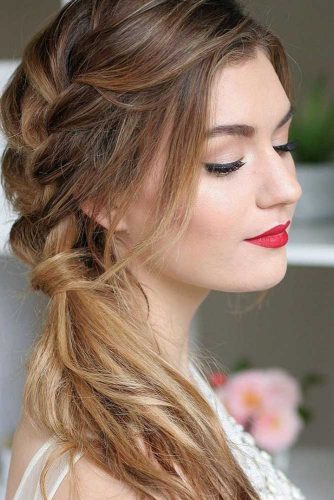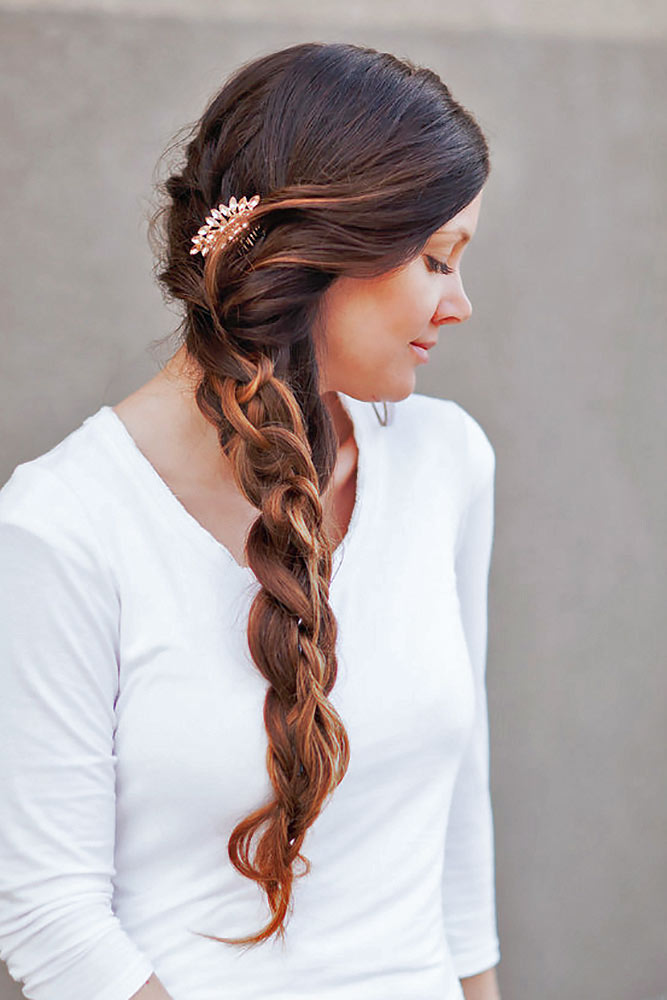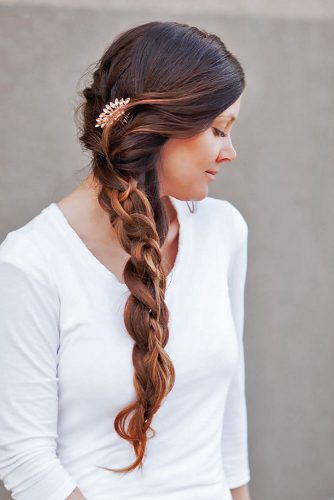 A simple, side-swept pony may seem unfit for something as important as the wedding day. But once you incorporate a fancy braid into it, it achieves a whole new level of gorgeous. You can use your imagination and experiment with your braided wedding hair but when there is a need to leave your shoulders or back open this type of braided 'do is more than perfect to suit the goal!
Gorgeous Wedding Hairstyles With Dutch & Three Strand Braids
Source: ulyana.aster via Instagram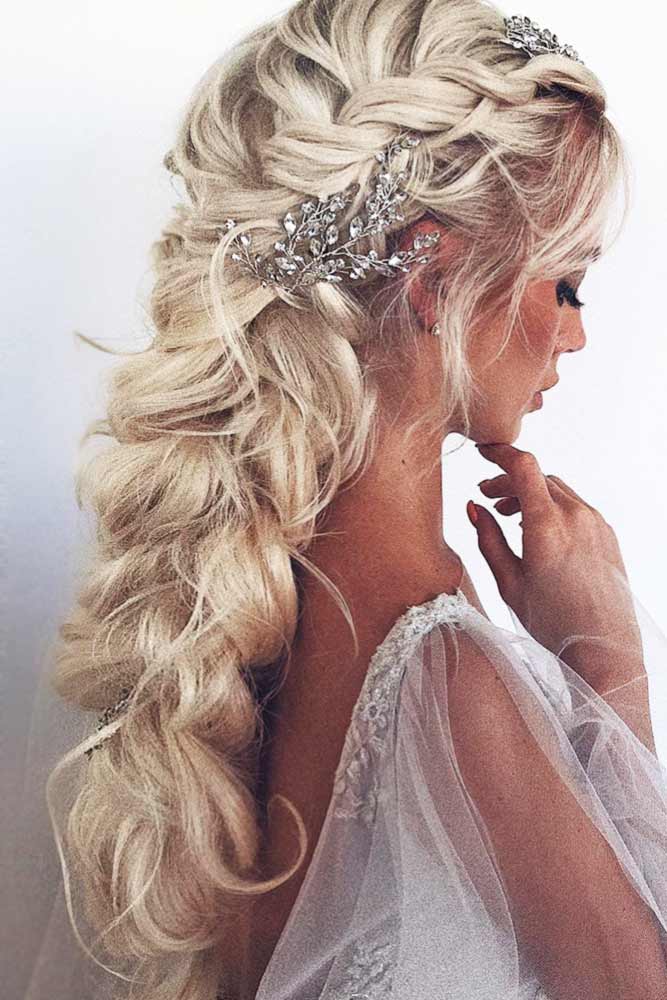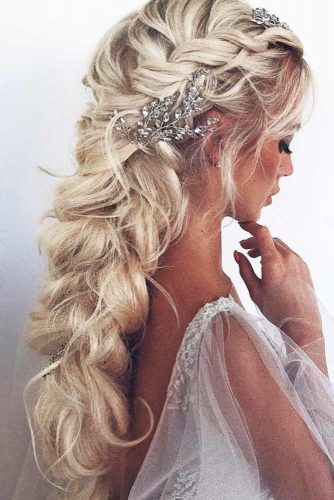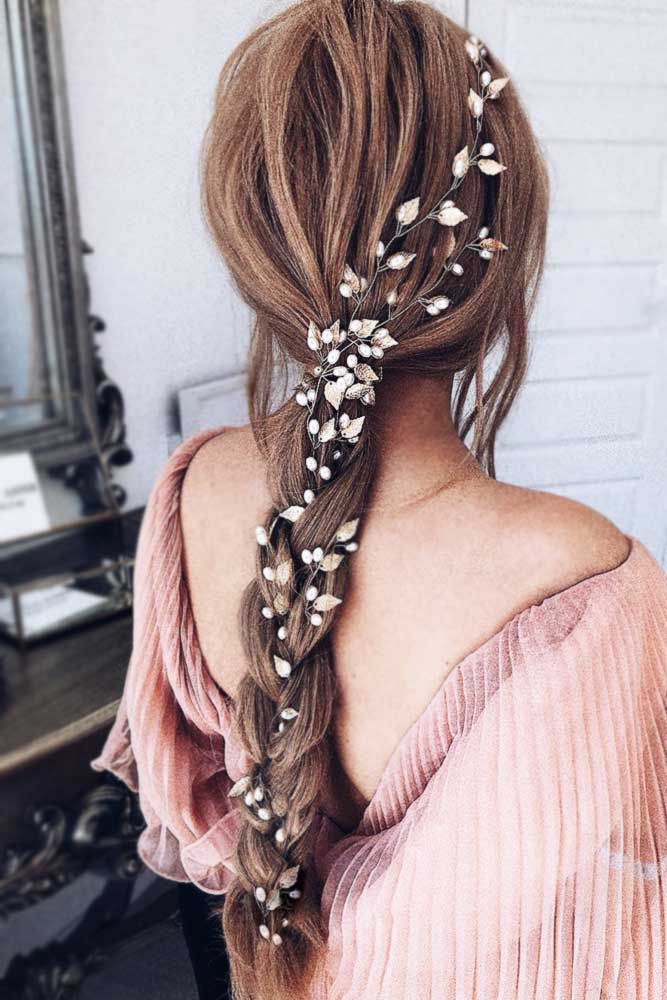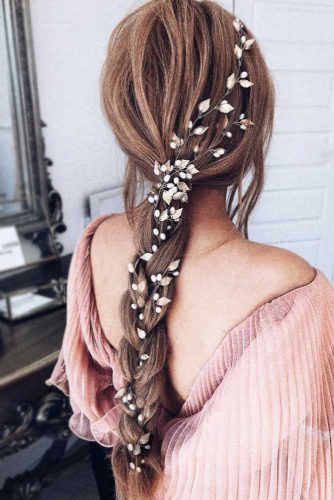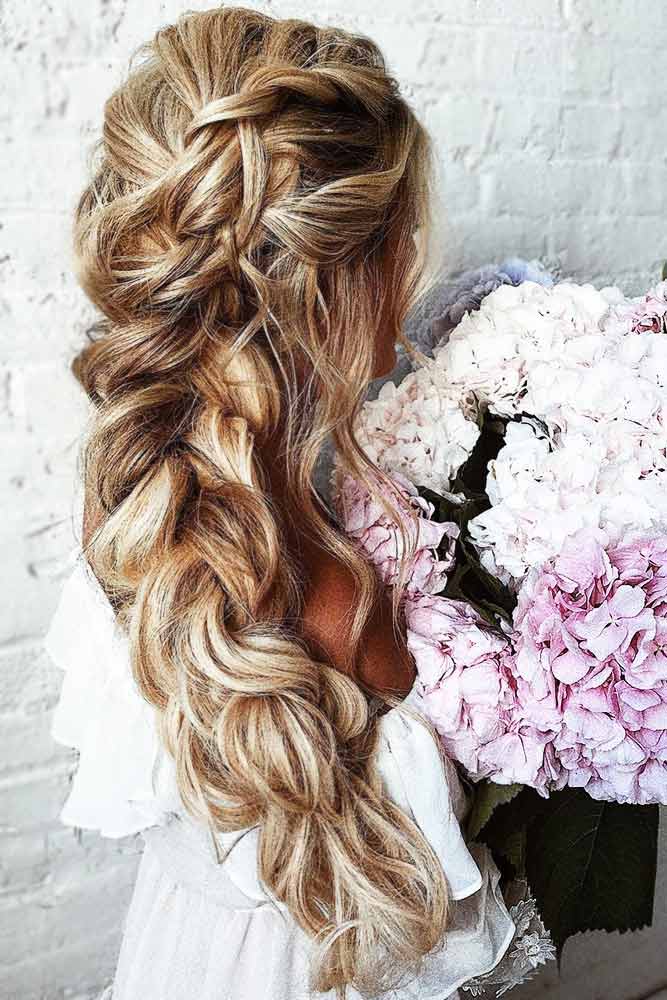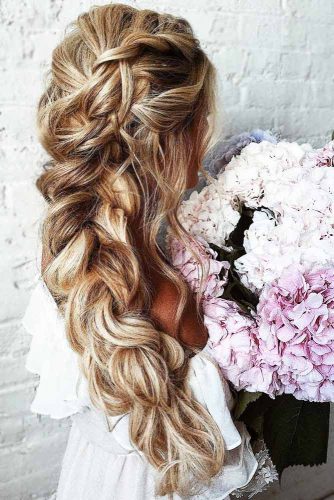 Source: merictaninaccessories via Instagram, nicoledrege via Instagram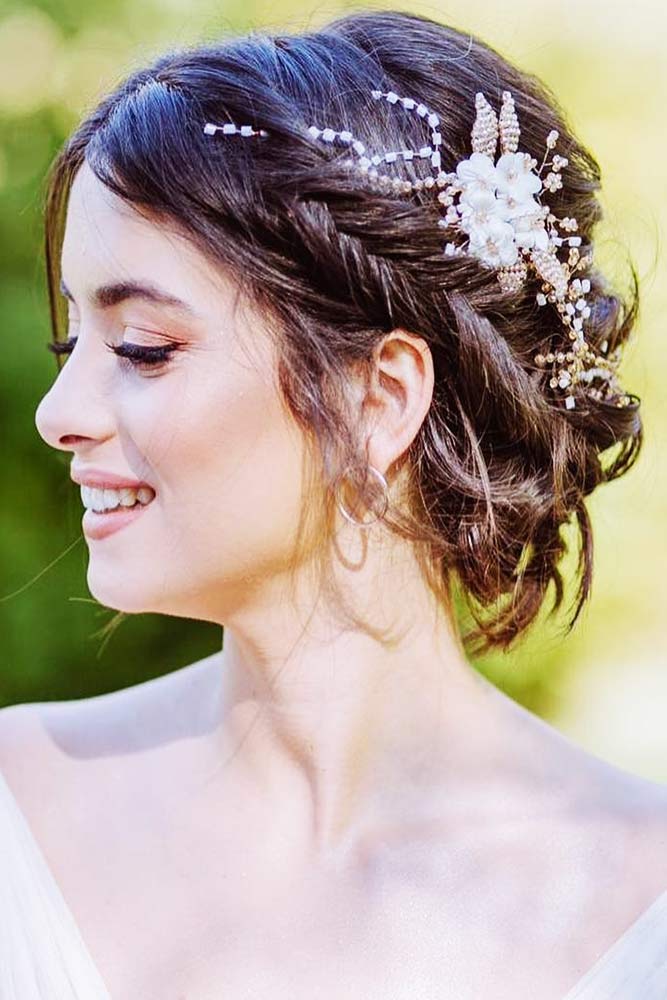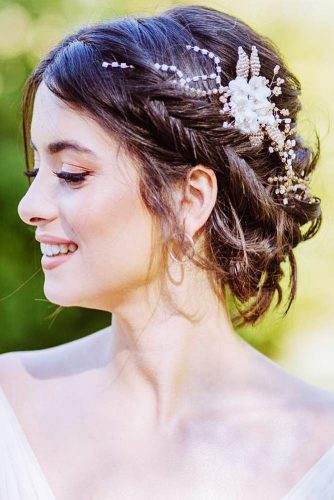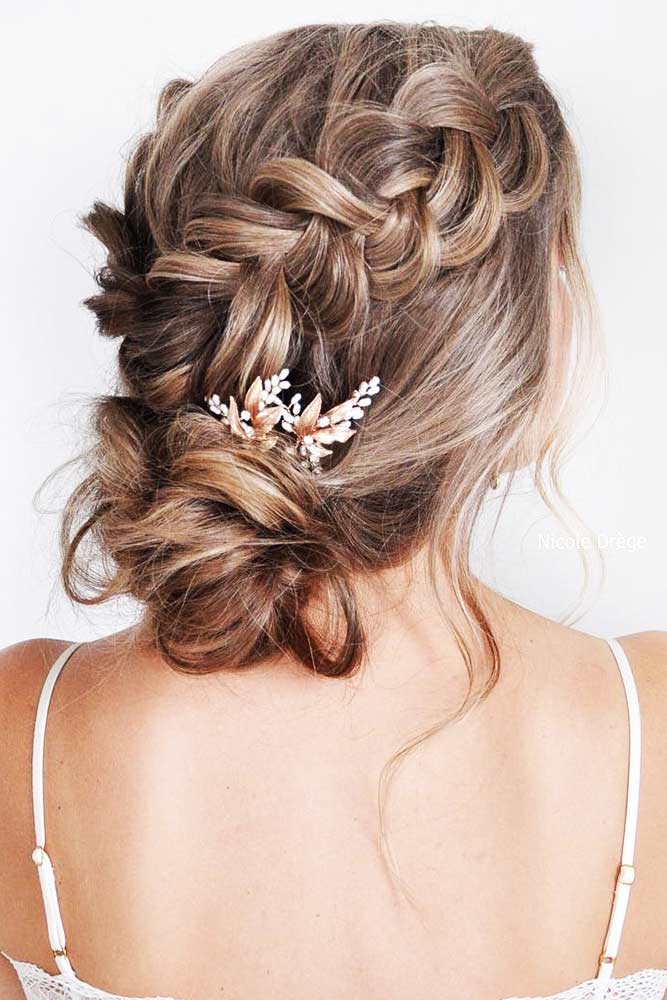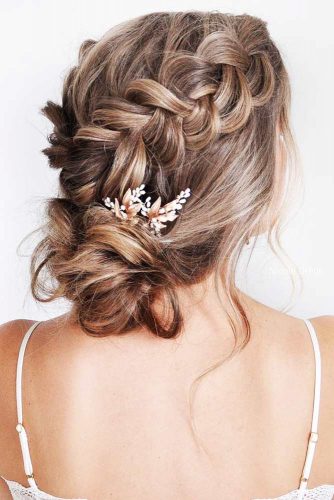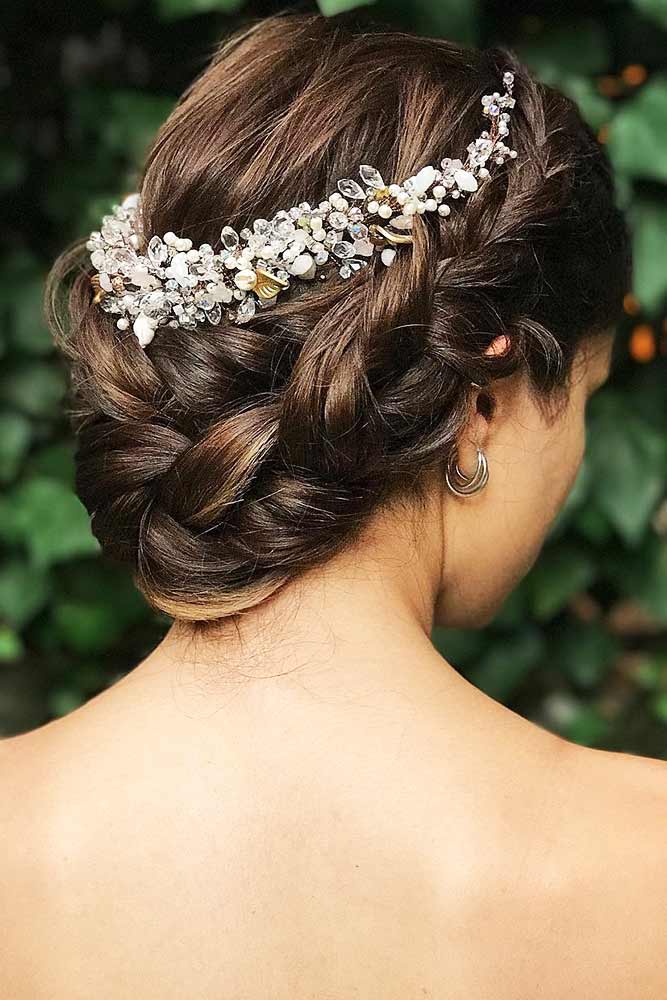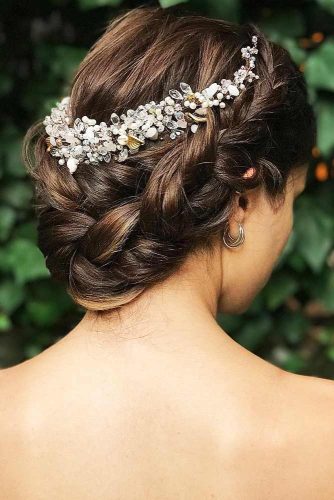 When you are about to walk down the aisle with a unique hairstyle, nothing works better than mixing different textures. Once you combine a Dutch and regular three-strand braid together, individualize them with some gentle accessories, and tousle up the ends of the hairdo, you will get a 'do to remember.
FAQ: Braided Wedding Hair
Can I wear braids to a wedding?
This wedding haircut appears to be difficult, yet it is very feasible. Long strands of hair from behind your ears should be braided and wrapped around your head. You are ready to go once you've fixed them with a bobby pin.
What is the most attractive hair color for a woman?
According to a survey made by the Canadian Institute of Hair & Scalp Specialists, Caucasian women want their hair to be longer and lighter. Darker or black hair is generally viewed as less appealing than blonde and lighter brown hair. Men rate a woman's attractiveness, youth and health higher when she has lighter hair.
Does braided hair mean married?
The old traditions said that if a bright ribbon was weaved into a braid, it suggested the girl was ready to marry, and if two ribbons appeared, it meant the husband had been found. A kosnik (a piece of birch bark jewelry) was frequently worn at the end of a long braid.