When it comes to wedding hair accessories, one doesn't know where to look first. There are so many styles of them – classic vintage, bohemian, and beach. And so many types – combs, tiaras, headbands, flowers, and vines. Here we provide you with all the trends in bridal accessories and tips how to choose them. It is so important to look fabulous from head to toes on this special day because it happens only once.
Wedding Headbands
Source: chelseasflowercrowns via Instagram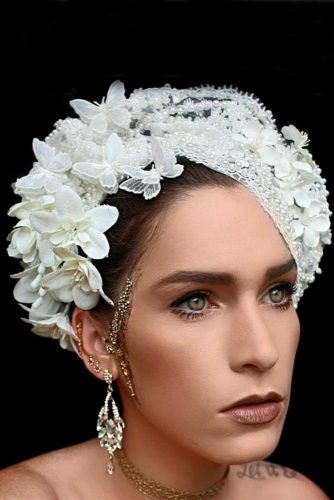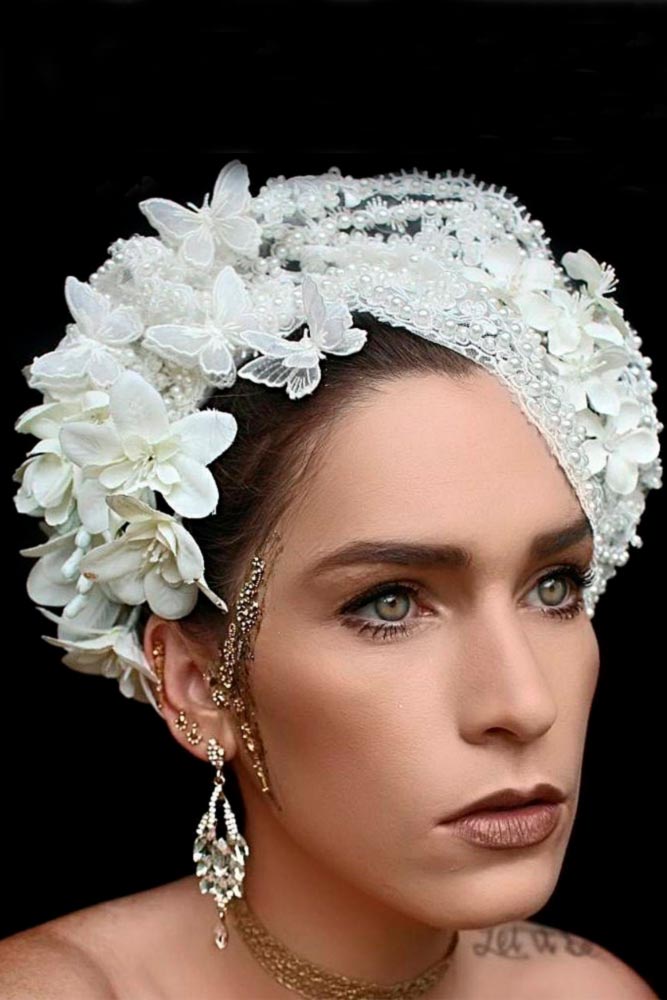 Luckily, nowadays there are many beautiful accessories for wedding hairstyles for short hair and long hair. Your hair accessories should also fit in the wedding theme. Wedding on the beach? How about hair flowers or starfish combs?
Crowns for Beautiful Brides
Source: chelseasflowercrowns via Instagram, chelseasflowercrowns via Instagram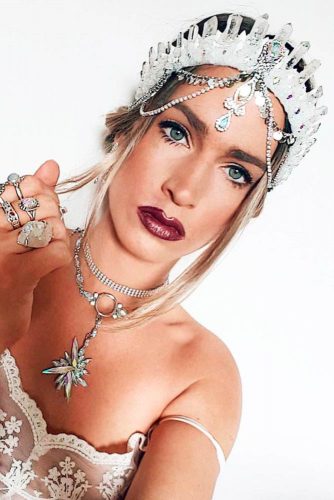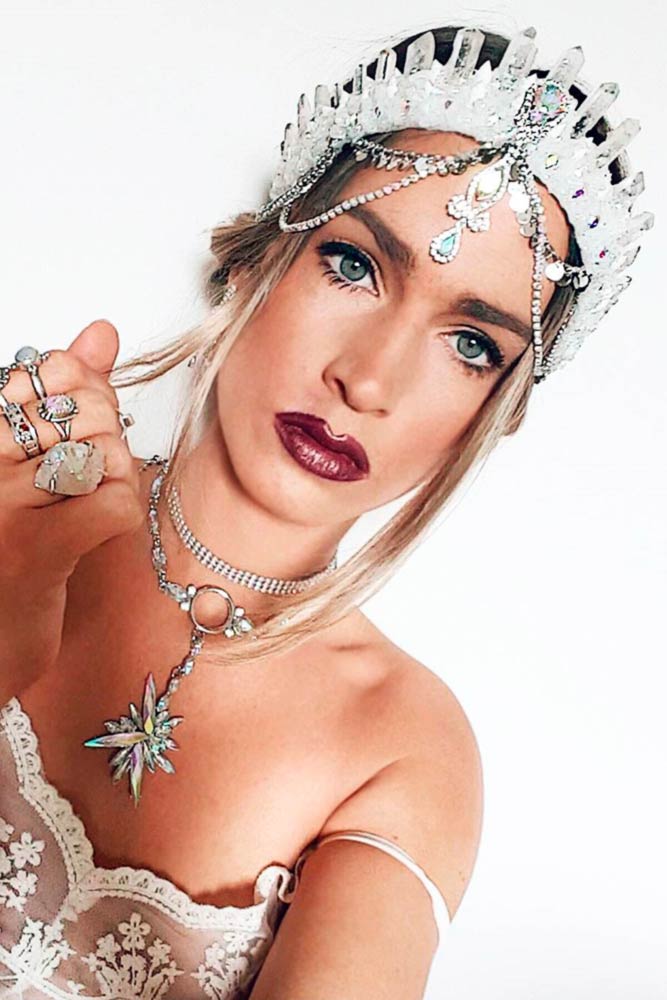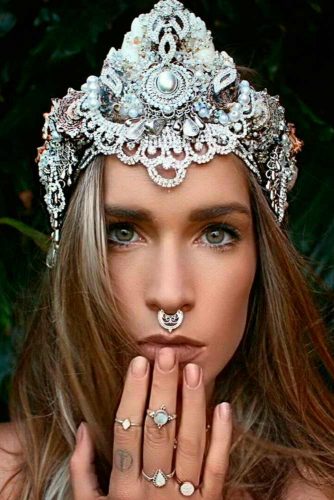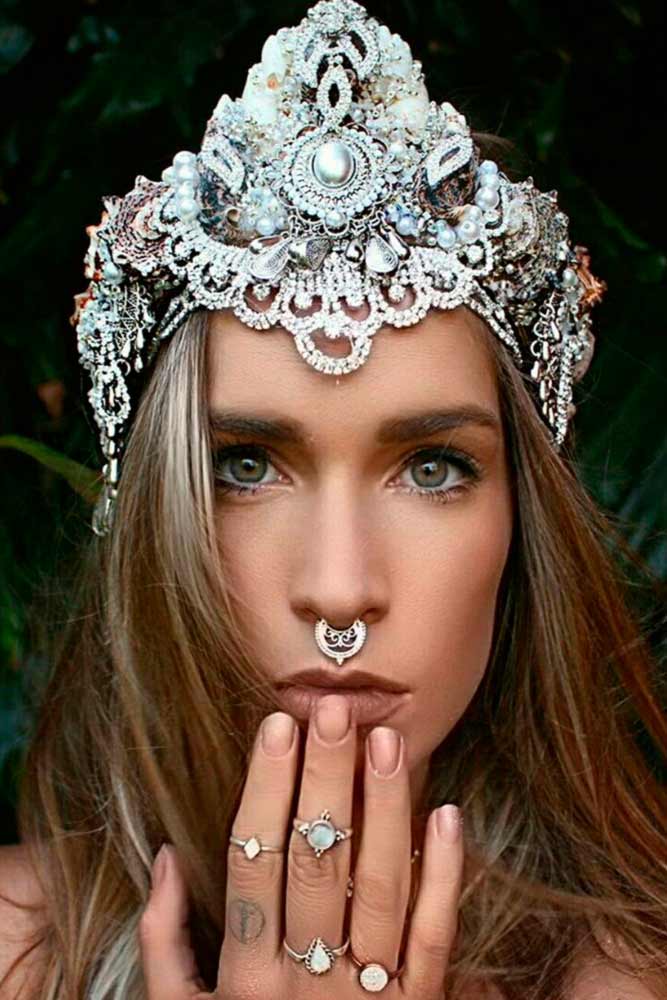 When you explore bridal hair accessories, your dress is of paramount importance. The dress defines the style of the overall look. The rule here is super simple. The more embellishments the dress has, the simpler is your accessory. And vice versa.
Simple and Elegant Accessories
Source: elstilespb via Instagram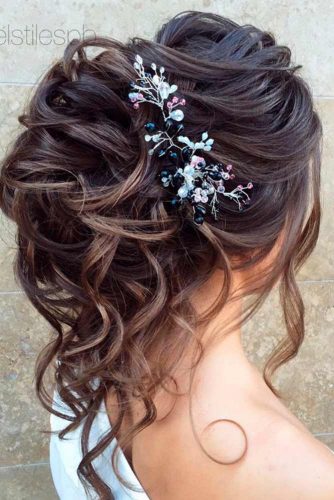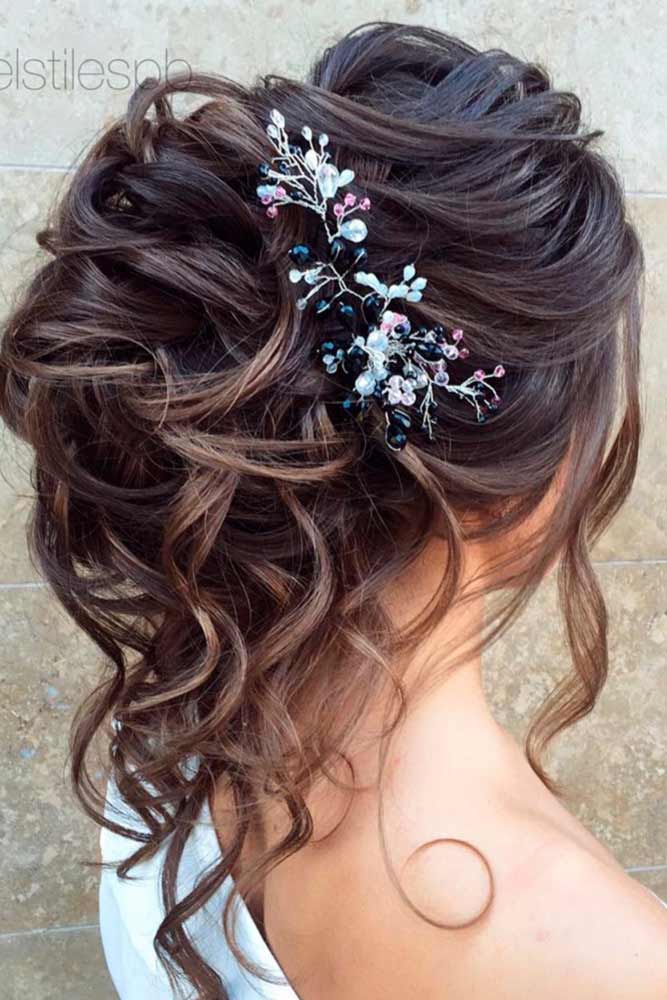 Another dilemma that stays on your way is the color. A lot of women hesitate between silver and gold accessory. However, gold is more popular than silver. As a rule, gold goes with champagne, off-white or ivory dresses. Jewelry has to be of the same color.
Flowered Wedding Hairstyles
Source: chelseasflowercrowns via Instagram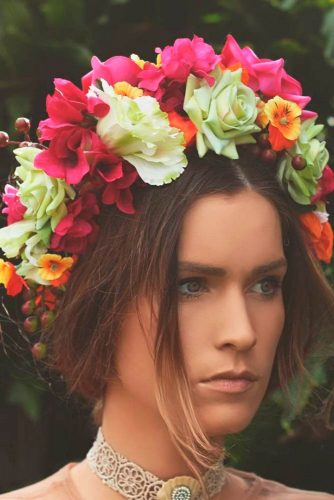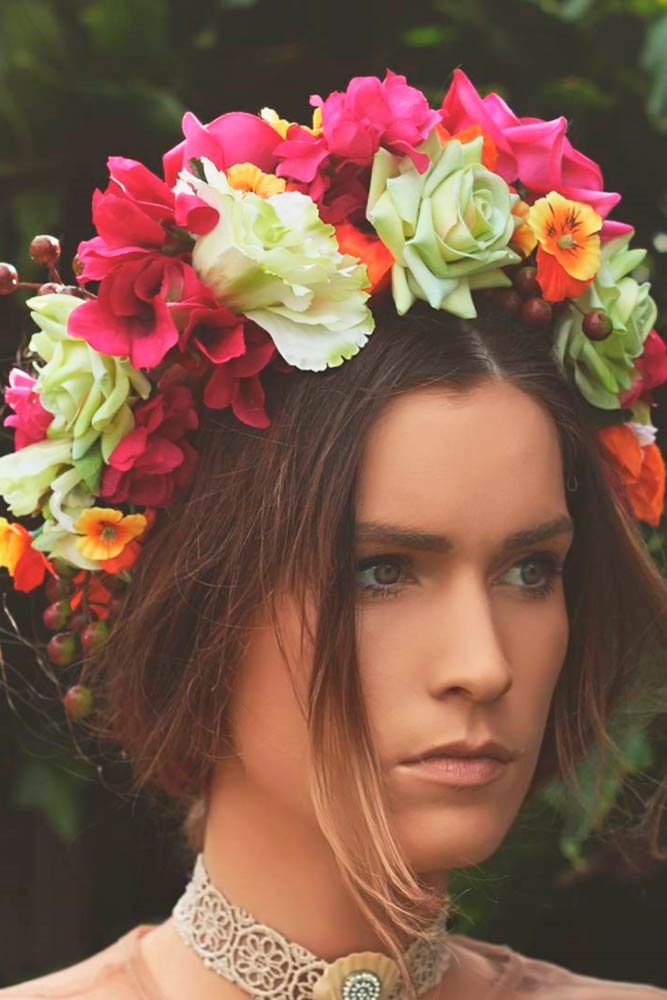 Wedding hair clips and combs are in high demand. Most of the brides choose them. It is a perfect solution to emphasize your updo at the side or back. If you decide to wear your hair down, a clip or comb can also work on the side of your head.
Wedding Accessories with Pearls
Source: elstilespb via Instagram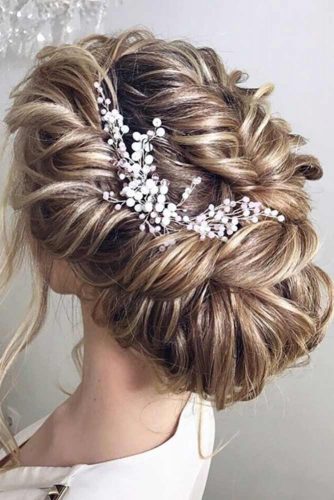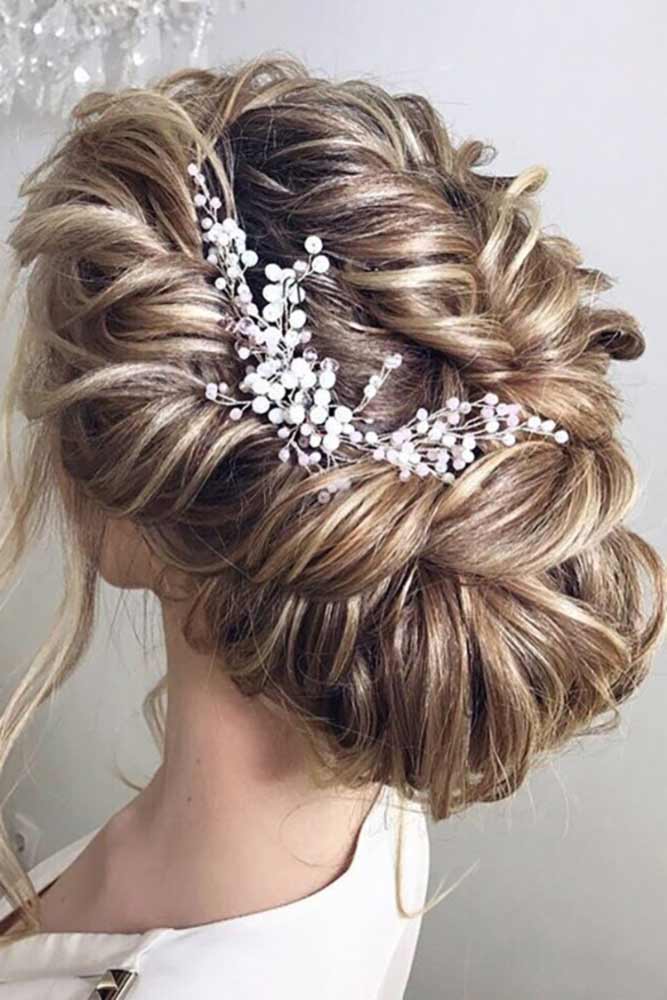 Tiaras and headbands may give you the classic or dramatic look. The best part about them is that they are perfect for every hairstyle – updos, all down hair, and half down updos. A stunning forehead wedding headband will help you create a statement look.
Amazing Headbands with Flowers
Floral bands will be the decoration for any wedding image, as they emphasize the bride's tenderness and elegance.
Elegant Accessories for Brides
Source: nadigerber via Instagram, kykhair via Instagram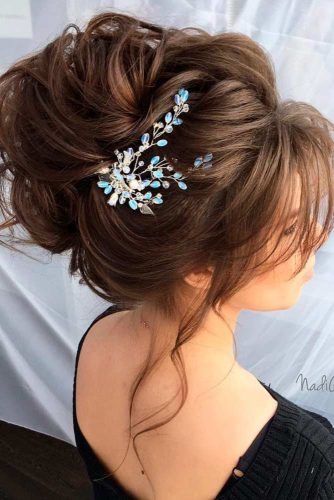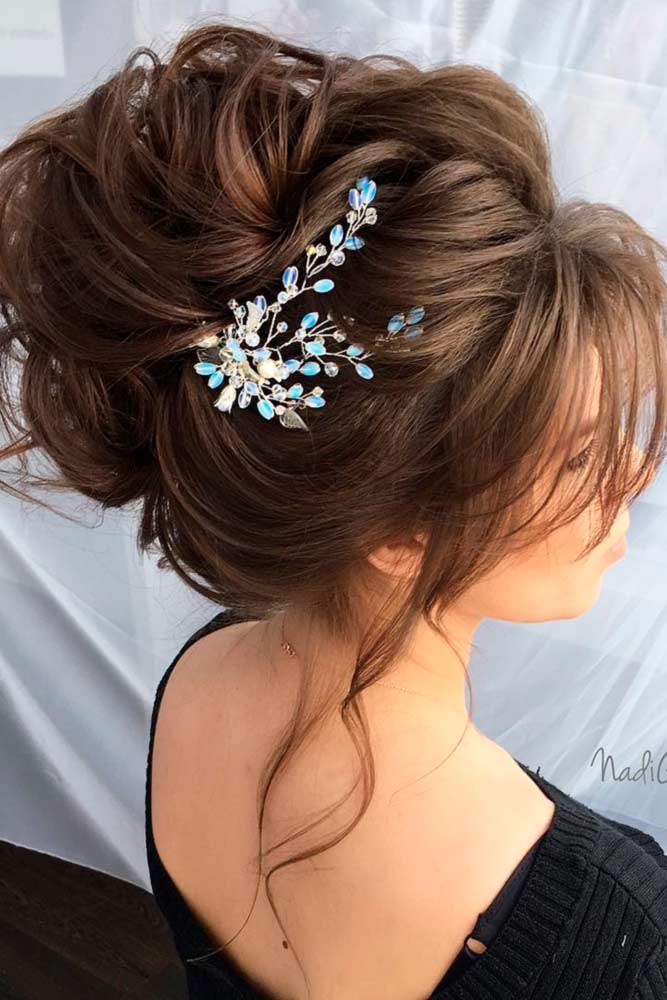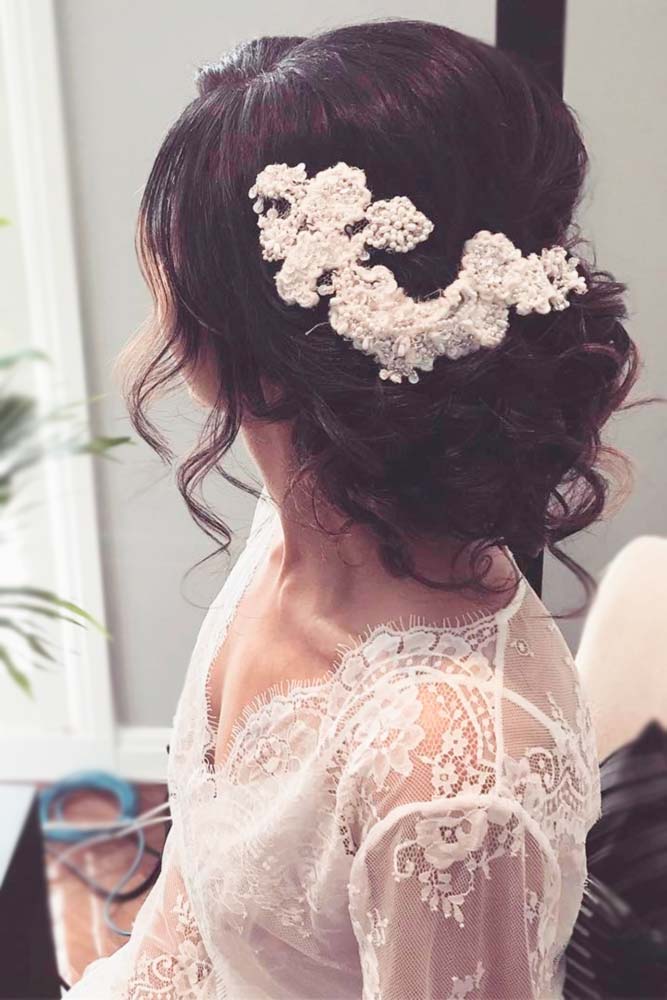 FAQ: Wedding Hair Accessories
What are bridal hair combs?
Bridal head combs are a popular headpiece choice among brides all over the world. A wedding hair comb is an ornate and elaborate metallic hair item with tiny teeth that may be attached to the hair by sliding it into place.
How do I choose a wedding headpiece?
Remember that your headpiece should be the same color as your dress and have the same design and embellishment. A more ornate headpiece is appropriate for an ornately decorated gown, whilst a simpler or less formal gown requires a less ornate headpiece.
What are the 5 things a bride needs?
According to the traditional wedding rhyme, every bride needs:
something old,
something new,
something borrowed,
something blue, and
a sixpence in your shoe.
This refers to the 4 (technically 5) items that a bride should bring with her on her wedding day, which is the key to a successful marriage. It has been practiced by brides for ages.
Was this article helpful?