Hair flowers, as a part of your hairstyle for a special occasion, can help you to add a wow factor to the way you look. Besides looking adorable, such accessories can instantly transform any hairstyle into something ultimately romantic and feminine. Therefore, these accessories will be quite an embellishment to any look.
Cute Updos with Hair Flowers
Source: Elstilespb via Instagram, Heidimariegarrett via Instagram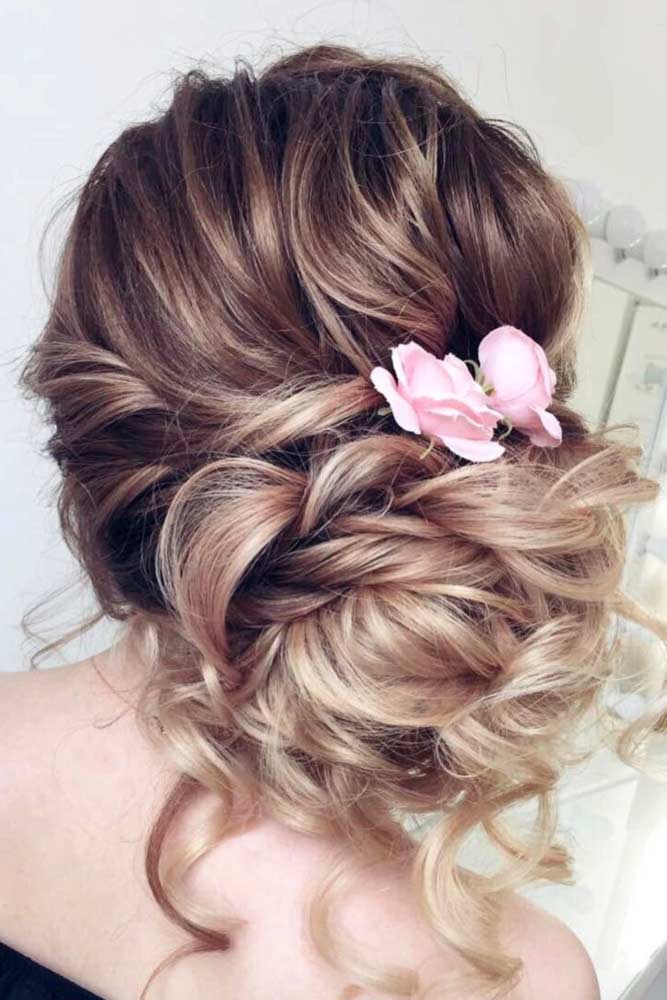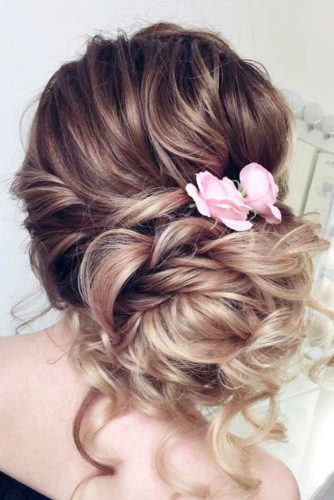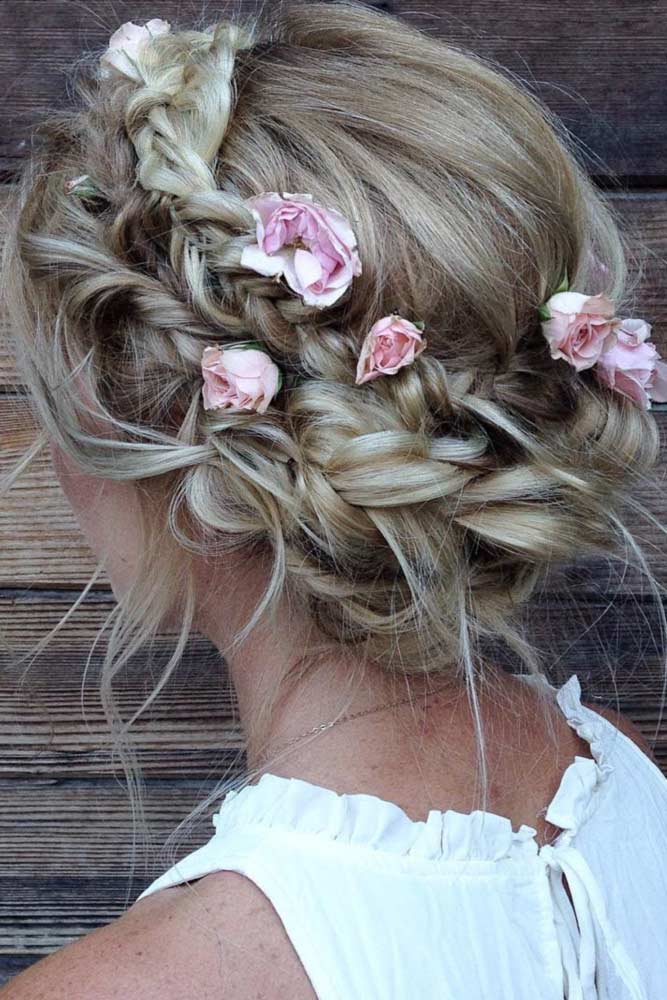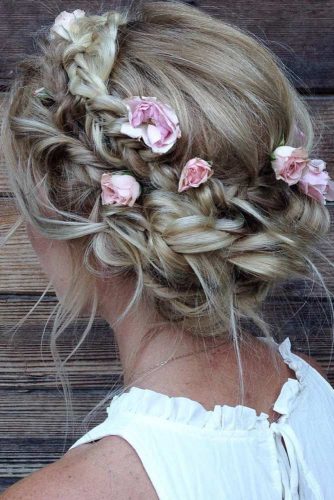 Hair accessories with flowers can be fresh and artificial, and both have their pros and cons. Thus, if you pick fresh flowers to complete your hairstyle, make sure to spritz them with water from time to time. And faux flowers, ideally, should really resemble fresh ones.
Braided Hairstyles with Hair Flowers
Source: Ulyana.aster via Instagram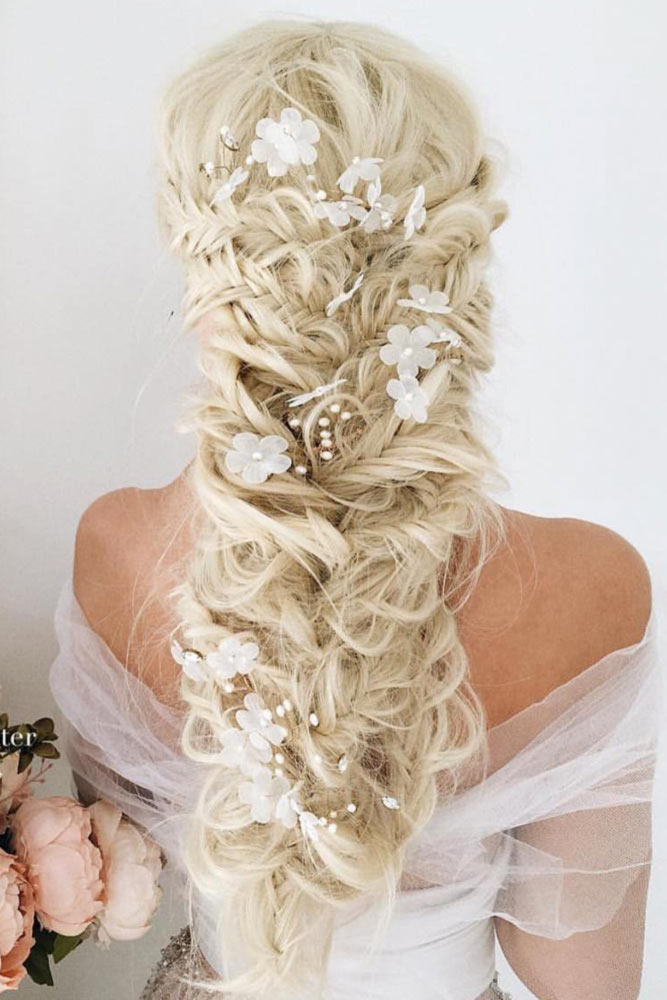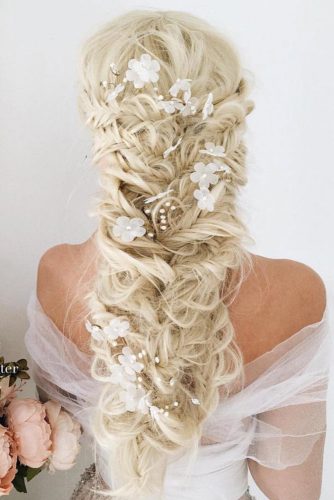 Also, besides keeping the flowers fresh, you need to make sure that you won't lose them while walking, and a bobby pin might come in handy. So, use a bobby pin to fix the flowers and cover it with your hair.
Hair Flowers for Long Hair
Source: Gardensofwhimsy via Etsy, Emilyroseflowercrown via Etsy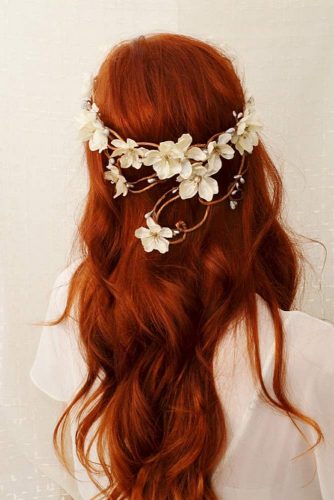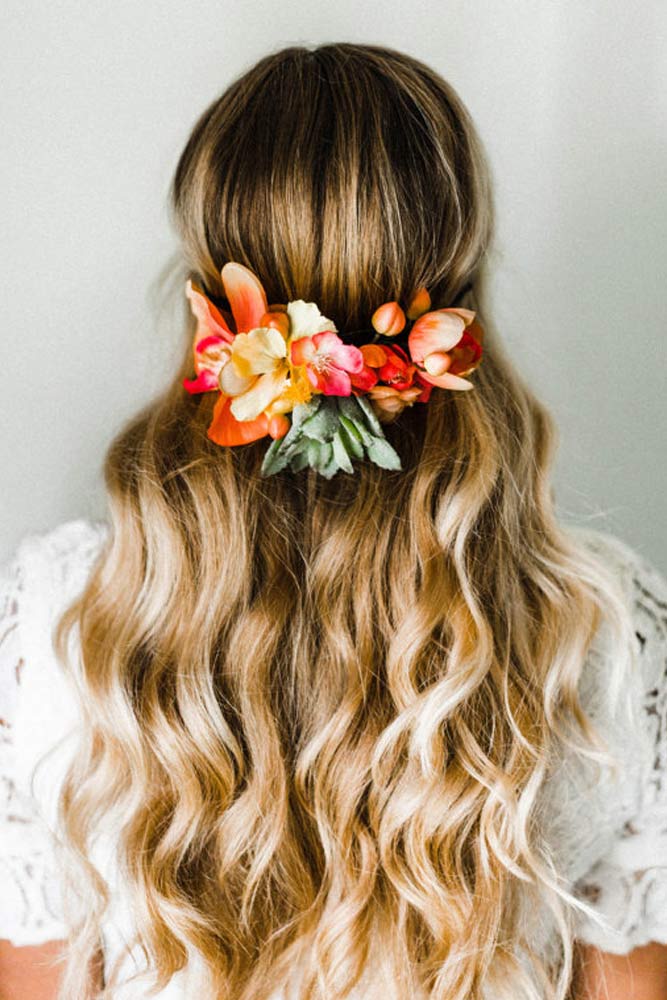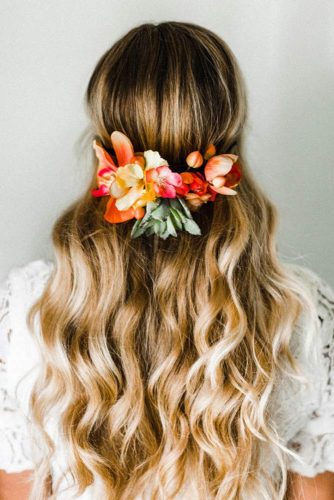 Fresh flowers look especially cute and charming in long hippie hairstyles. There are several tricks that can help the flowers to last longer. First of all, try to find a flower that has a waxy and thick petal. Also, keep these fresh accessories in a cooler or fridge right until you put them on.
Updos with Hair Flowers
Source: Jane_hahaeva via Instagram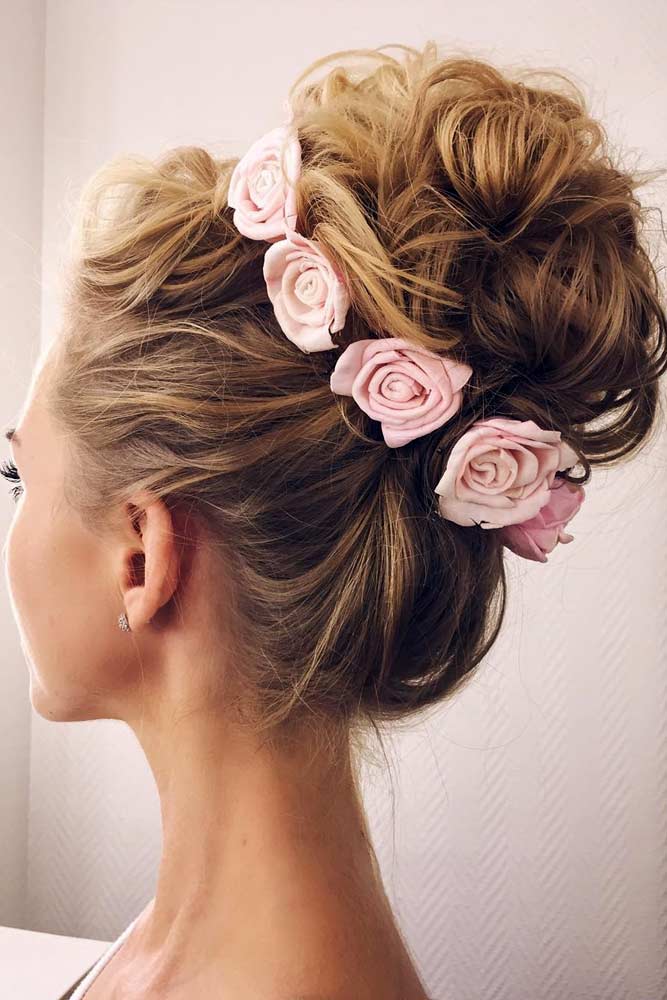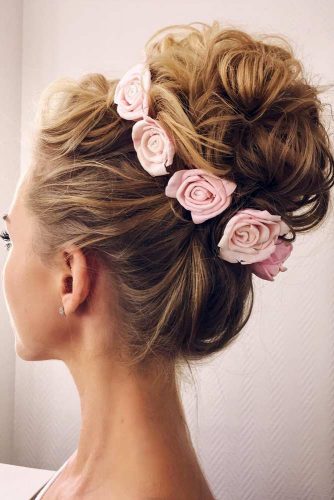 In case you apply hairspray, do it before putting on your accessory. Chemicals like alcohol that are found in hairsprays can harm delicate petals. And if you buy fresh flowers, go to a florist rather than to a grocer, as florists offer locally grown flowers.
FAQ: Hair Flowers
Why ladies wear flowers in your hair?
Ladies in South India wearing flowers on their heads is a common sight. Every flower is endowed with its own set of characteristics. Flowers are a representation of love, good fortune, joy, and wealth. It is traditionally thought that if a woman wears a flower in her hair, it will bring happiness to her family.
What are flowers in hair called?
Hair ornaments known as kanzashi are used in the traditional hairstyles of Japan.
Long, hard hairpins, fabric flowers, fabric hair ties and barrettes are all among the accessories referred to as kanzashi.
Which flower is good for hair growth?
Flavonoids and amino acids are abundant in Hibiscus flowers and leaves. Flavonoids improve blood flow to your hair follicles, reverting dormant follicles to active hair follicles and thus boosting the growth of new hair.